School Mission Statement
We at Delhi Public School Khanna recognise each child's unique potential and nurture and inspire them to achieve academic, intellectual and personal excellence. In the next five years, we aim to achieve a higher degree of proficiency in the reading, writing, and arithmetic skills of our students.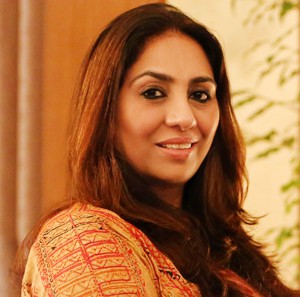 Annu Bains
Chairperson, D.P.S Khanna
From the Chairperson's Desk
DPS is proud to have a programme that strives to maximise every facet of a child's development – from the academic and the emotional to the psychological and physical.
Thus, from an early age, our faculty focuses on not just the students' academic progress but also that of their Emotional Quotient and social interactions. To make education a joyful experience for students, they are exposed to music, dance, sports, drama, debate and a host of other activities. This imbues them with enough knowledge and confidence to hold their own in any sphere of society and equips them to make a name for themselves where ever they go, which is the essence of a DPS education.
Furthermore, we shall instill in them a love for their country and a desire to help people less fortunate than them, thus producing sensitive, intelligent, compassionate and cultured human beings who are an asset to the world.
News & Events
Annual Cross Country-'Run for the Nation'
The joy, enthusiasm and fervor was palpable in the air as 102 students from classes VI –XII of Delhi Public School, Khanna participated in the first Annual Cross Country Race-'Run for the Nation' on October 2, 2016 to mark the occasion of Gandhi Jayanti. The race was flagged off in the presence of the staff and the parents by Dr.Kuldeepak Singh Kular, Chief Bariatric Surgeon, Founder & Director of Kular Hospital, Bija.
DPS KHANNA ON A WINNING SPREE IN SPORTS
It is a proud moment for DPS Khanna as its students brought laurels to school by winning 3 Gold Medals in different sports events conducted at Zonal Level .