School Mission Statement
We at Delhi Public School Khanna recognise each child's unique potential and nurture and inspire them to achieve academic, intellectual and personal excellence. In the next five years, we aim to achieve a higher degree of proficiency in the reading, writing, and arithmetic skills of our students.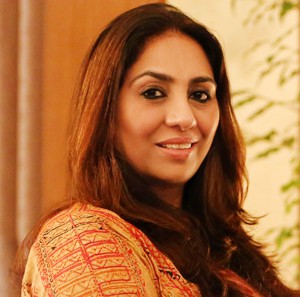 Annu Bains
Chairperson, D.P.S Khanna
From the Chairperson's Desk
DPS is proud to have a programme that strives to maximise every facet of a child's development – from the academic and the emotional to the psychological and physical.
Thus, from an early age, our faculty focuses on not just the students' academic progress but also that of their Emotional Quotient and social interactions. To make education a joyful experience for students, they are exposed to music, dance, sports, drama, debate and a host of other activities. This imbues them with enough knowledge and confidence to hold their own in any sphere of society and equips them to make a name for themselves where ever they go, which is the essence of a DPS education.
Furthermore, we shall instill in them a love for their country and a desire to help people less fortunate than them, thus producing sensitive, intelligent, compassionate and cultured human beings who are an asset to the world.
News & Events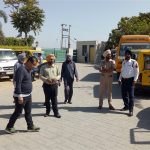 Transport System of DPS Khanna Highly Appreciated
Safety of students and staff being the top priority of Delhi Public School Khanna, a one day workshop on safety measures for the transport staff was organized last week.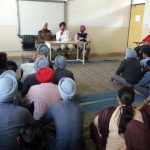 One Day Sensitization Workshop for the Transport Staff
Perfection & excellence being the hallmark of DPS, Khanna, the school believes in catering to the needs of the students in the best possible way. Keeping in view, the school arranged a workshop on Safety Measures for the transport staff to equip them with the traffic rules and safety measures to be taken while picking and dropping the students.