School Mission Statement
We at Delhi Public School Khanna recognise each child's unique potential and nurture and inspire them to achieve academic, intellectual and personal excellence. In the next five years, we aim to achieve a higher degree of proficiency in the reading, writing, and arithmetic skills of our students.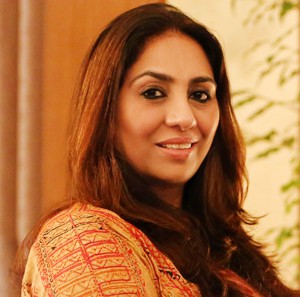 Annu Bains
Chairperson, D.P.S Khanna
From the Chairperson's Desk
DPS is proud to have a programme that strives to maximise every facet of a child's development – from the academic and the emotional to the psychological and physical.
Thus, from an early age, our faculty focuses on not just the students' academic progress but also that of their Emotional Quotient and social interactions. To make education a joyful experience for students, they are exposed to music, dance, sports, drama, debate and a host of other activities. This imbues them with enough knowledge and confidence to hold their own in any sphere of society and equips them to make a name for themselves where ever they go, which is the essence of a DPS education.
Furthermore, we shall instill in them a love for their country and a desire to help people less fortunate than them, thus producing sensitive, intelligent, compassionate and cultured human beings who are an asset to the world.
News & Events
Annual School Fete and Art Exhibition Organized at DPS Khanna
Festive fervour was at its best during the gala fete organized at DPS Khanna on October 13, 2017. Mr D. S Bains inaugurated the fete .The main purpose of the fete was to inculcate the values of festivity, discipline and spirit of participation among students.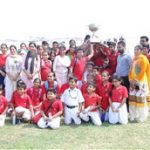 DPS Khanna Organizes 7th Annual Sports Meet
Delhi Public School Khanna celebrated its 7th Annual Sports Meet on the 29th of September with great joy and verve.  Lt. General.B S Dhaliwal was the Chief Guest on the occasion.Mr Alok Kumar, Arjun Awardee in Billiards, Mr Sukhwinder  Bhambri, members of  the School Management Committee were the Guests of Honour. A large number of parents were also present to boost the morale of their wards. The Chief Guest declared the Meet open. The ceremonial flame was lit and the balloons were released.