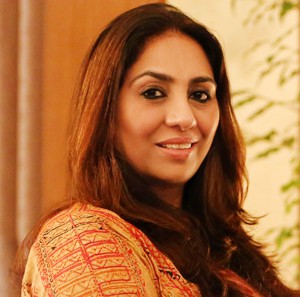 Annu Bains
Chairperson, D.P.S Khanna
From the Chairperson's Desk
DPS is proud to have a programme that strives to maximise every facet of a child's development – from the academic and the emotional to the psychological and physical.
Thus, from an early age, our faculty focuses on not just the students' academic progress but also that of their Emotional Quotient and social interactions. To make education a joyful experience for students, they are exposed to music, dance, sports, drama, debate and a host of other activities. This imbues them with enough knowledge and confidence to hold their own in any sphere of society and equips them to make a name for themselves where ever they go, which is the essence of a DPS education.
Furthermore, we shall instill in them a love for their country and a desire to help people less fortunate than them, thus producing sensitive, intelligent, compassionate and cultured human beings who are an asset to the world.
News
Investiture Ceremony 2016-17
DPS Khanna bestows upon its students the ability to be the future leaders of the world. The Investiture Ceremony for the session 2016-17 was held on 28 April 2016. The Chairperson Mrs. Annu Bains did the honour of pinning of the sashes and badges to all core council members of the Junior and the Senior Wing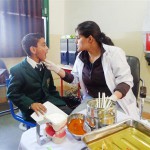 Health Check up by "Simply Health Plus"
DPS organized Simply Health Plus Health Check Up to keep children fit and fine.