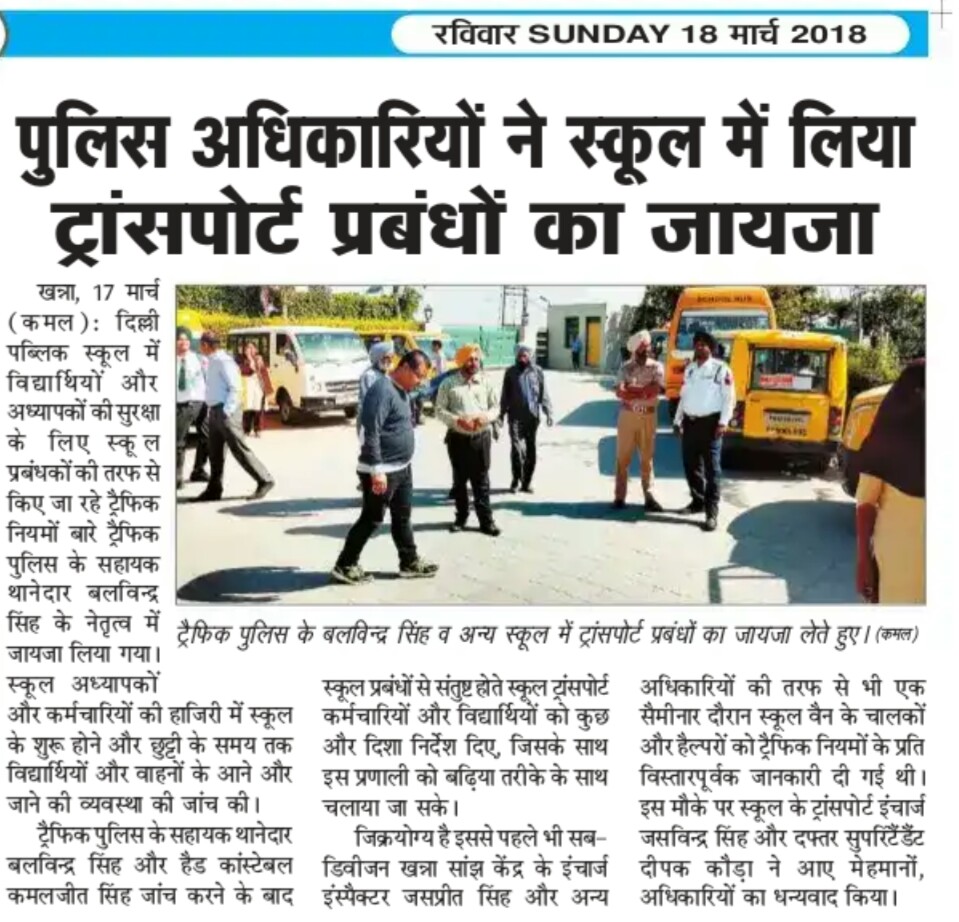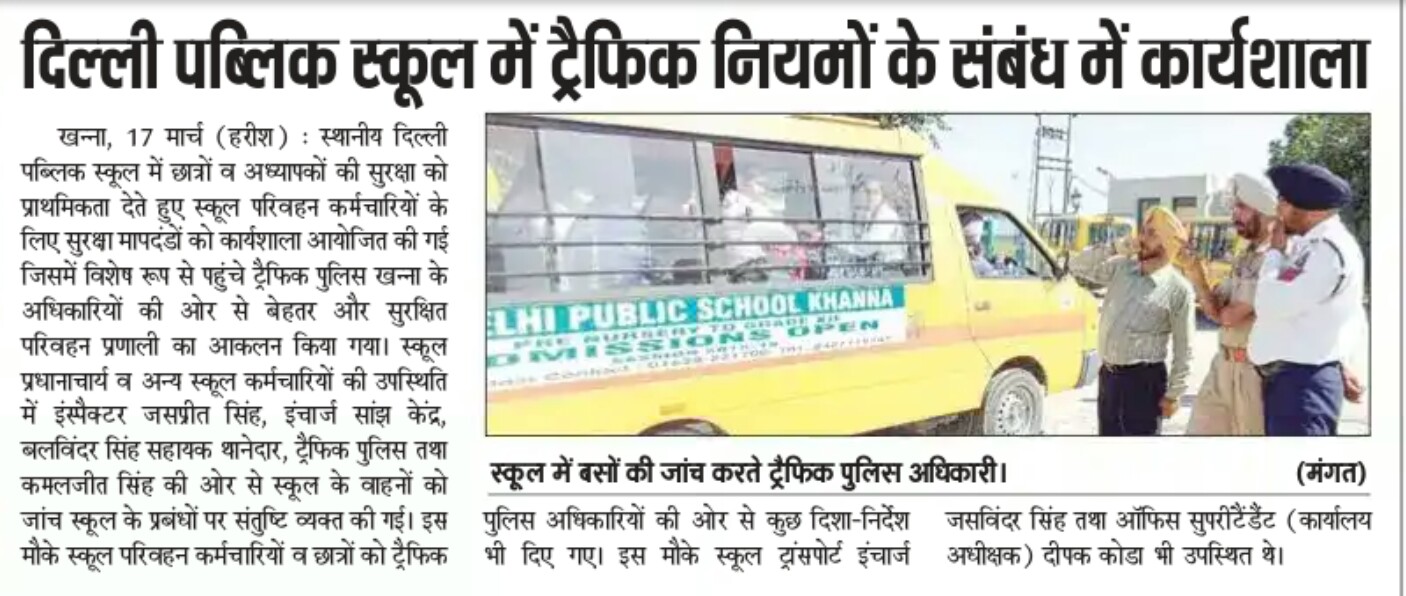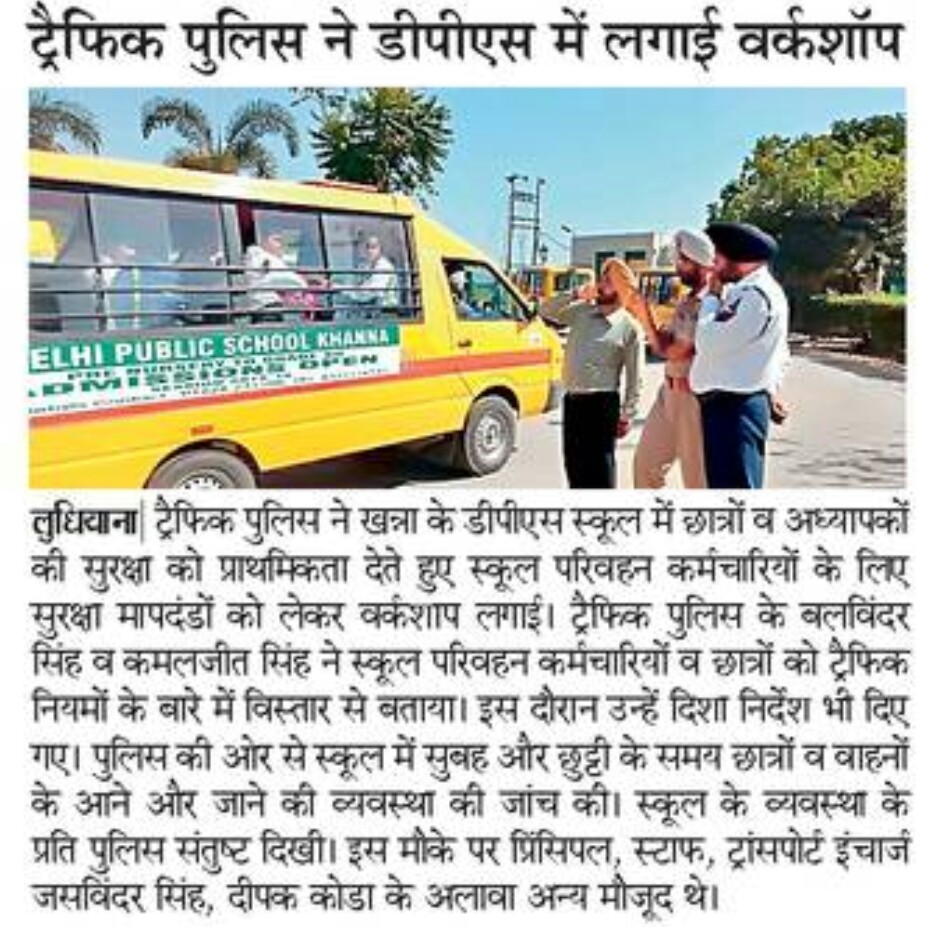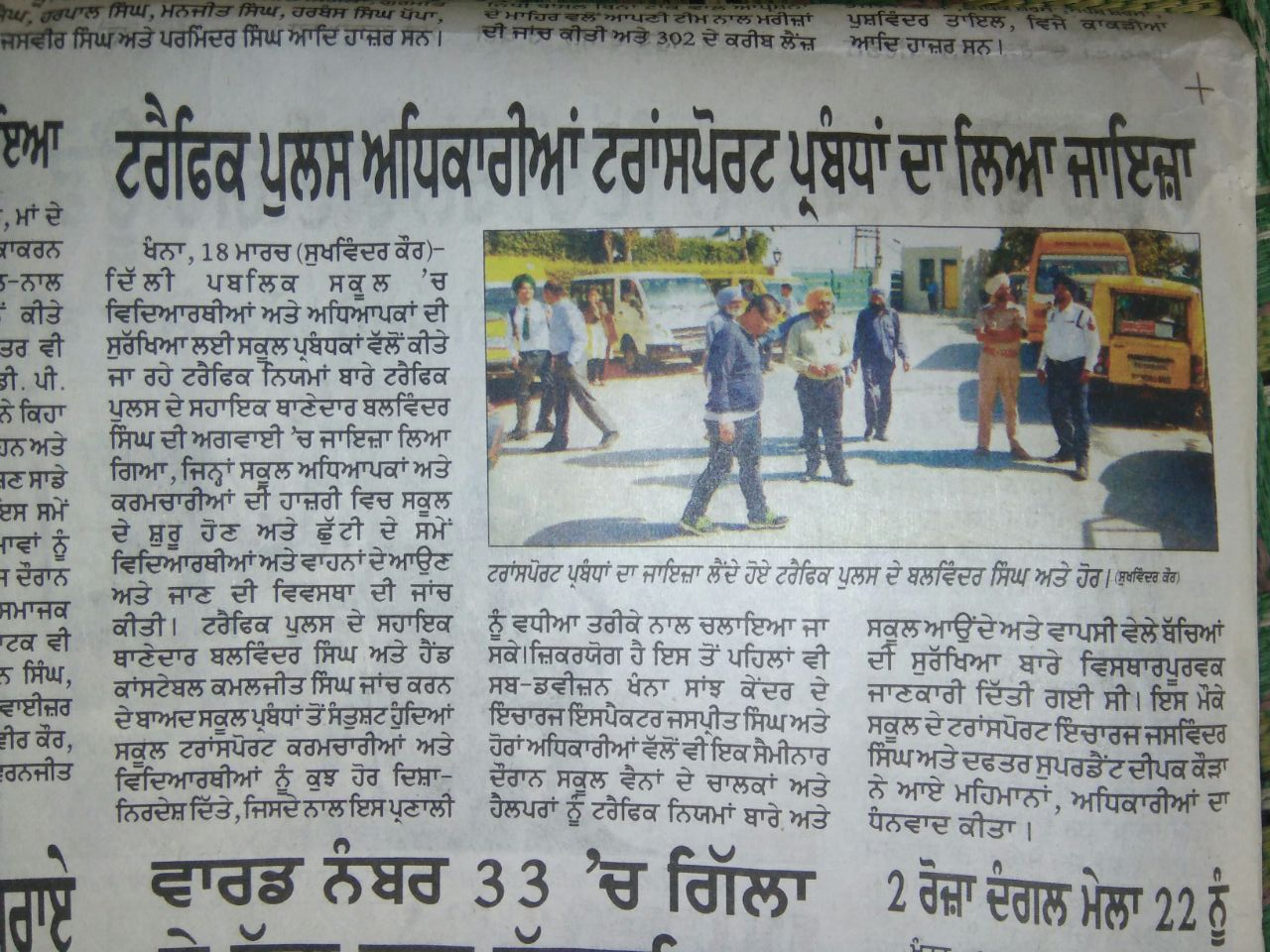 Safety of students and staff being the top priority of Delhi Public School Khanna, a one day workshop on safety measures for the transport staff was organized last week.
Towards its next move to provide better & safe transport system, DPS Khanna invited a team from Traffic Control Department on March 16, 2018 to assess the system. This request was necessitated to double check the movement of students and vehicles in the school though arrival and dispersal takes place in the personal presence of the Principal and other staff members in DPS Khanna.
Inspector Jaspreet Singh, Incharge Saanjh Kendra, Khanna arranged the visit of Shri S. Balwinder Singh ASI, Traffic Police, Khanna and S. Kamaljit Singh, the Head Constable visited the school and monitored the dispersal system. They were quite happy and satisfied with the system.
They further delivered some valuable guidelines to the transport staff and the students for the smooth functioning of the system.
Mr. Jaswinder Singh the Transport Incharge, Mr. Deepak Kaura, Office Superentendent of DPS Khanna, thanked the resources persons.