One can't have more fun than playing with water on a hot day in a splash pool!!
Water play activities in young children strengthen the motor skills, builds balance and the ability to propel and navigate.
Keeping all this in mind, the Pre- primary department of our school held a pool party for the students in 22,23 and 24 May ,2018 .The pool side was abundantly decorated with balloons, balls and buntings. Tables were arranged with colourful umbrellas to add ambience to the party.
Refreshing drinks to sip in the cool place and music to make the mood were relished by all.
end of the session, the kids were beaming and in no hurry to beat the retreat!!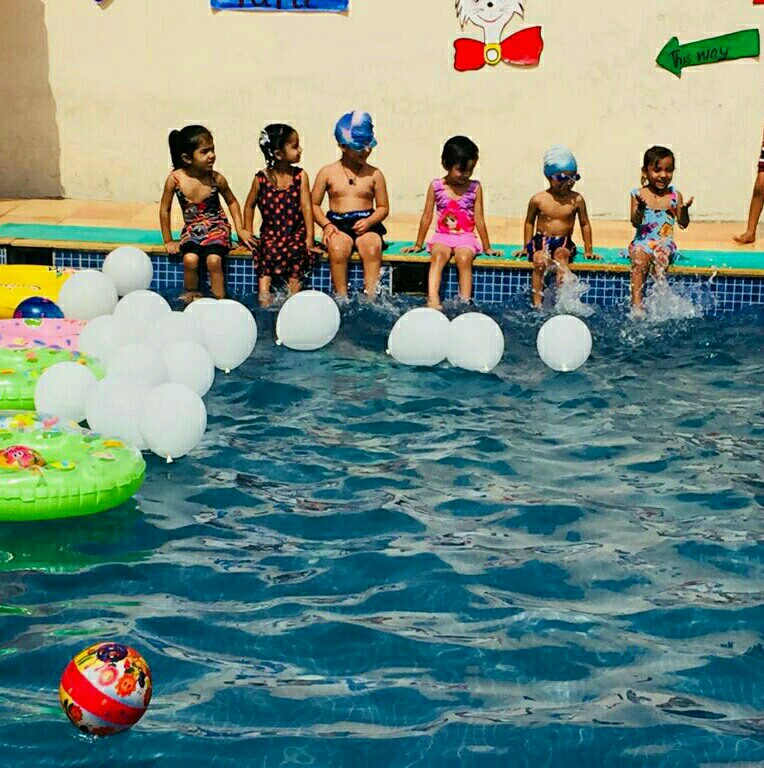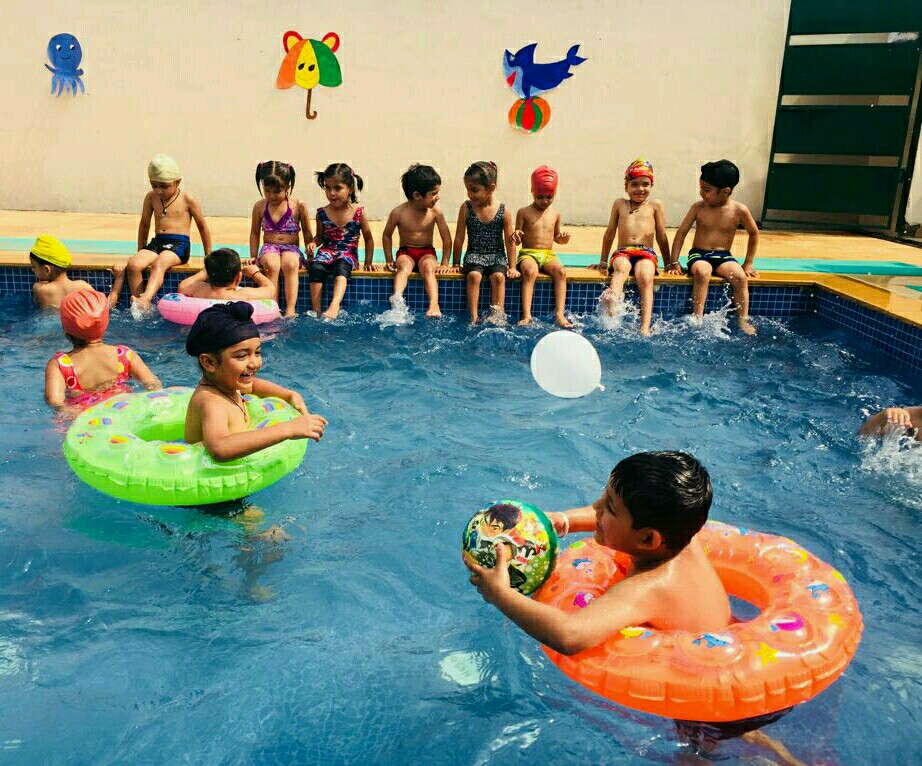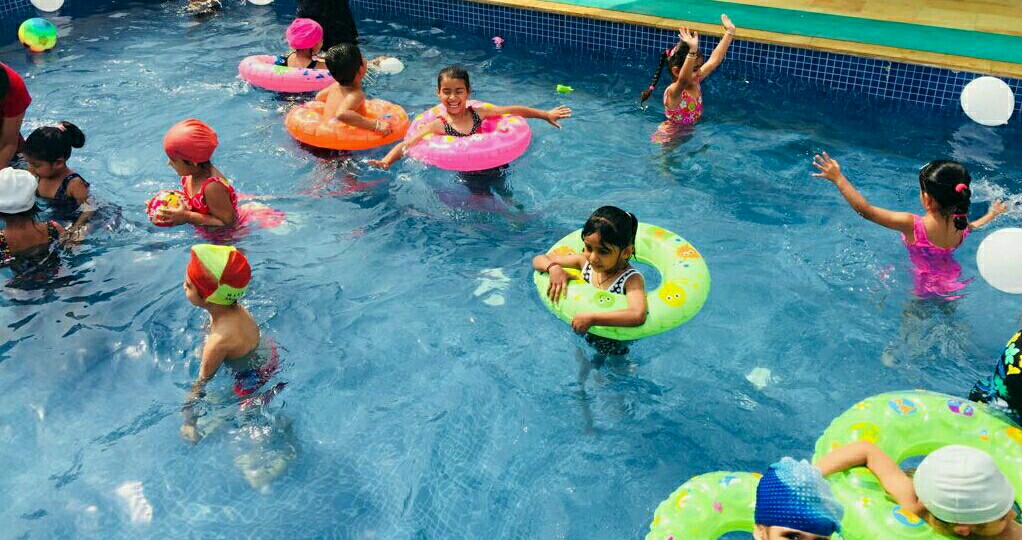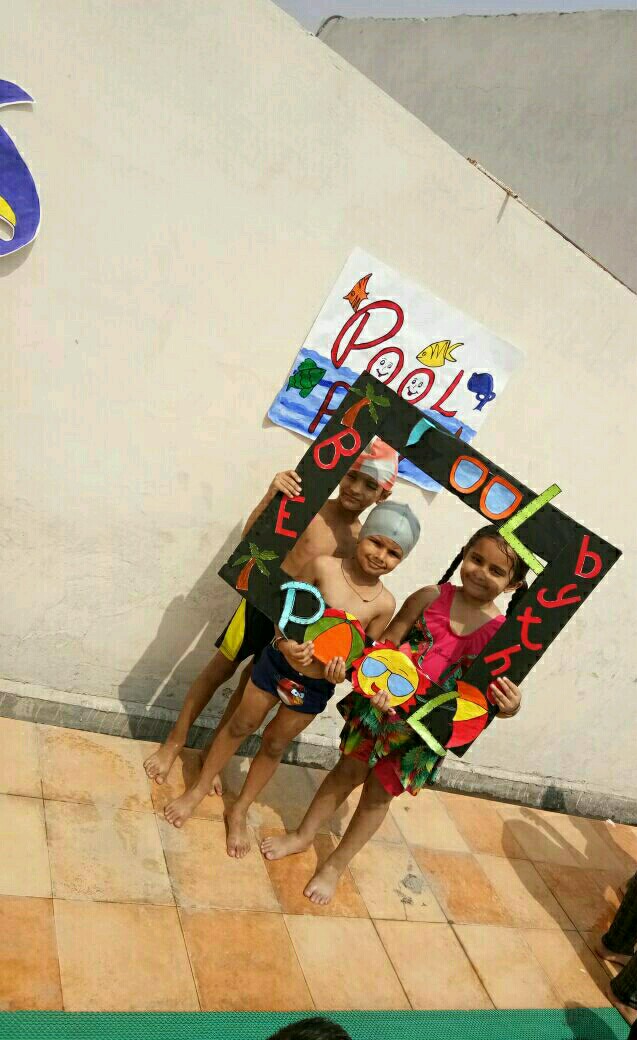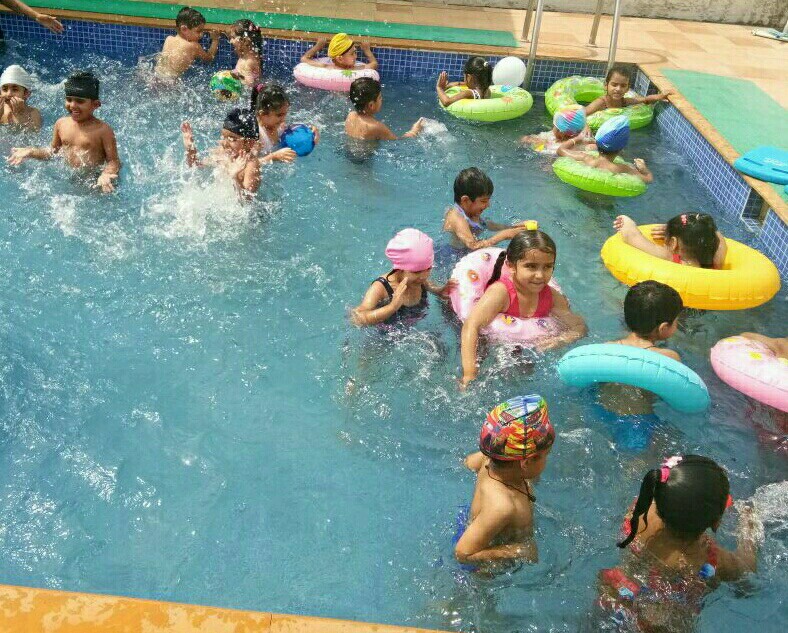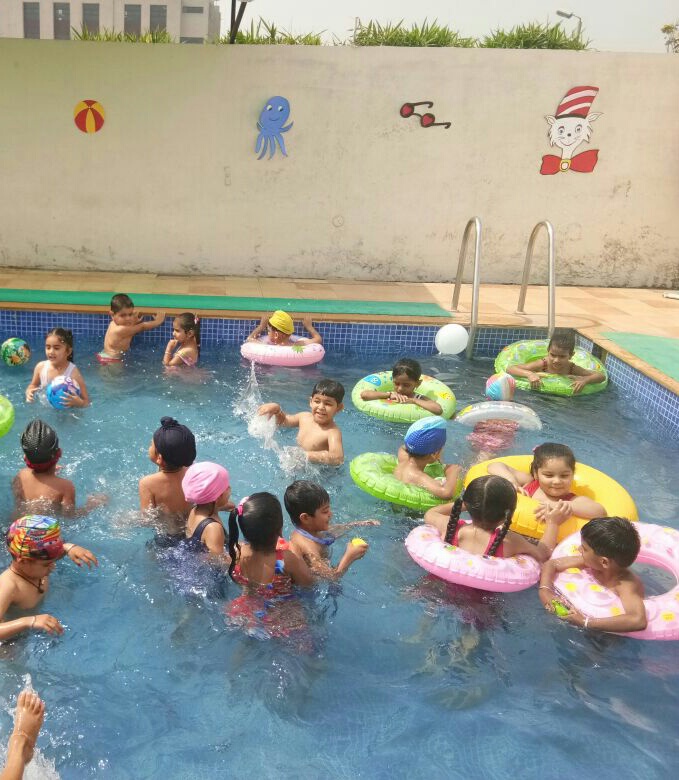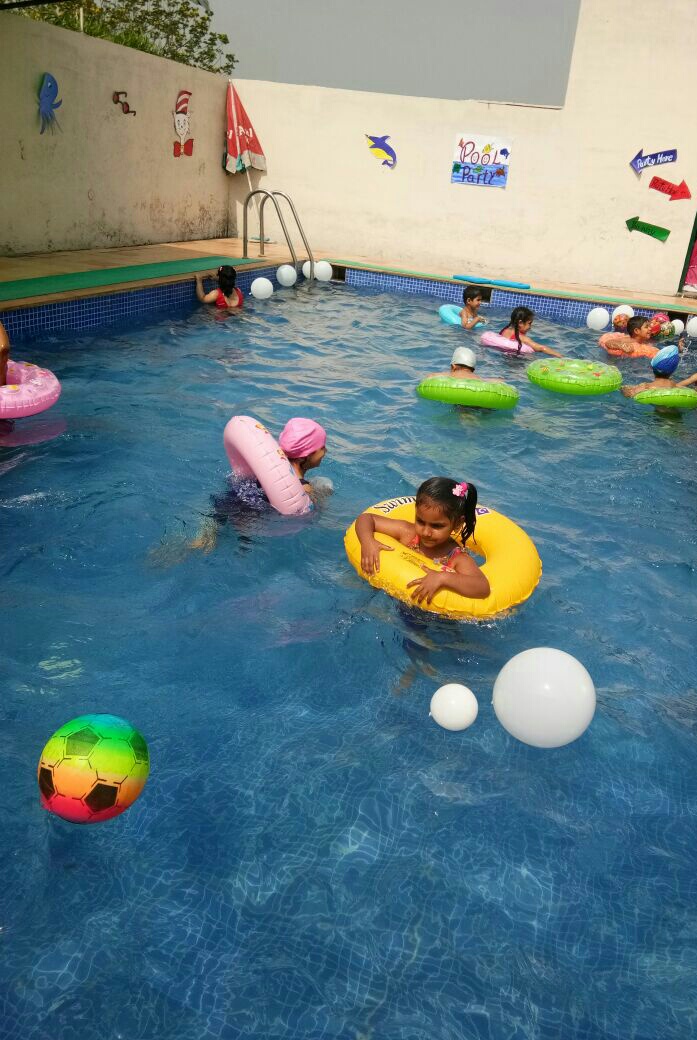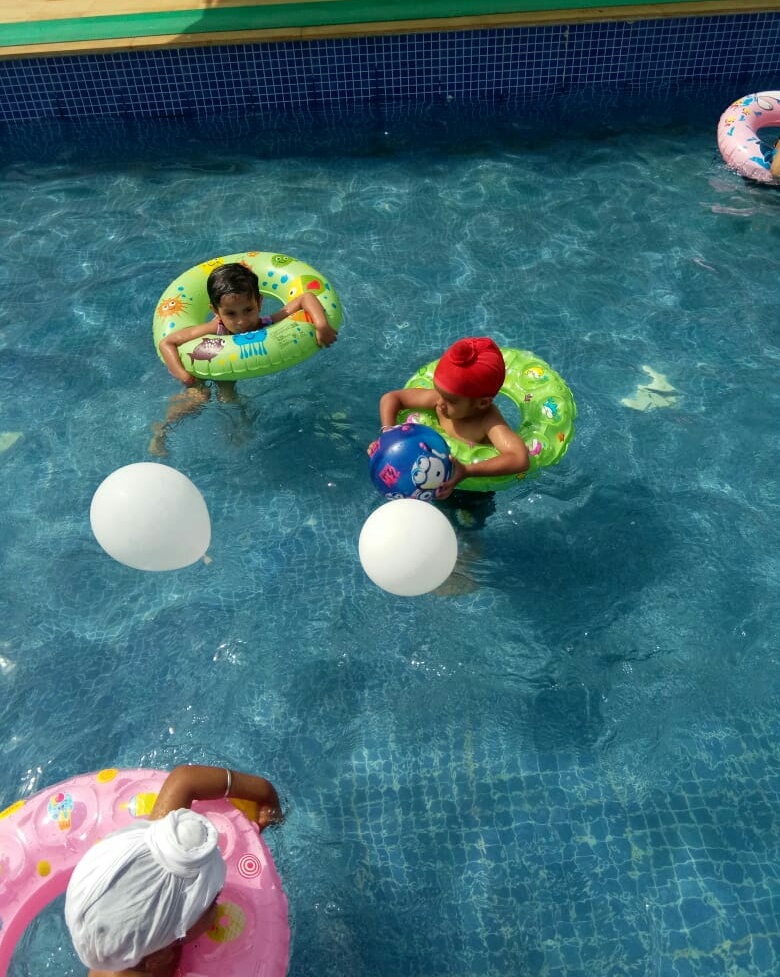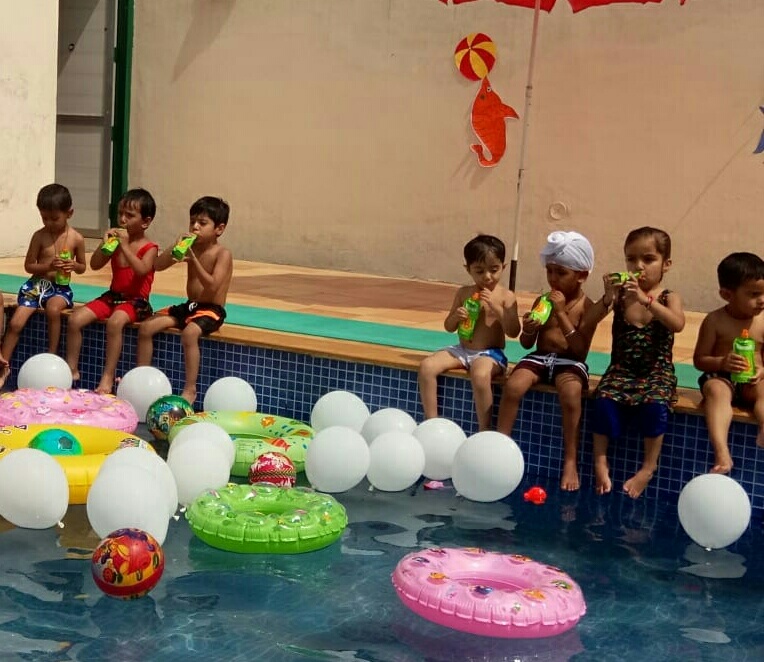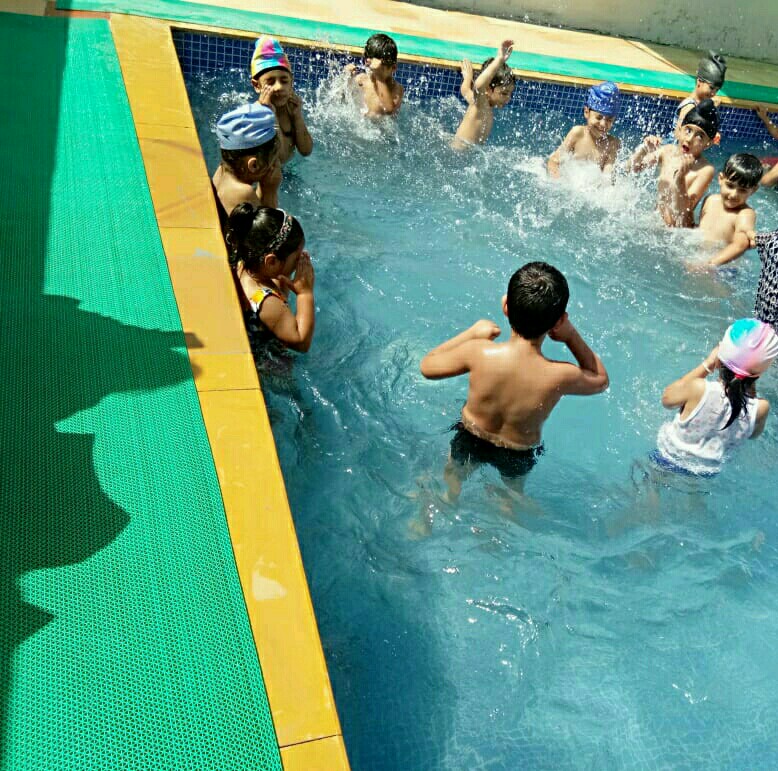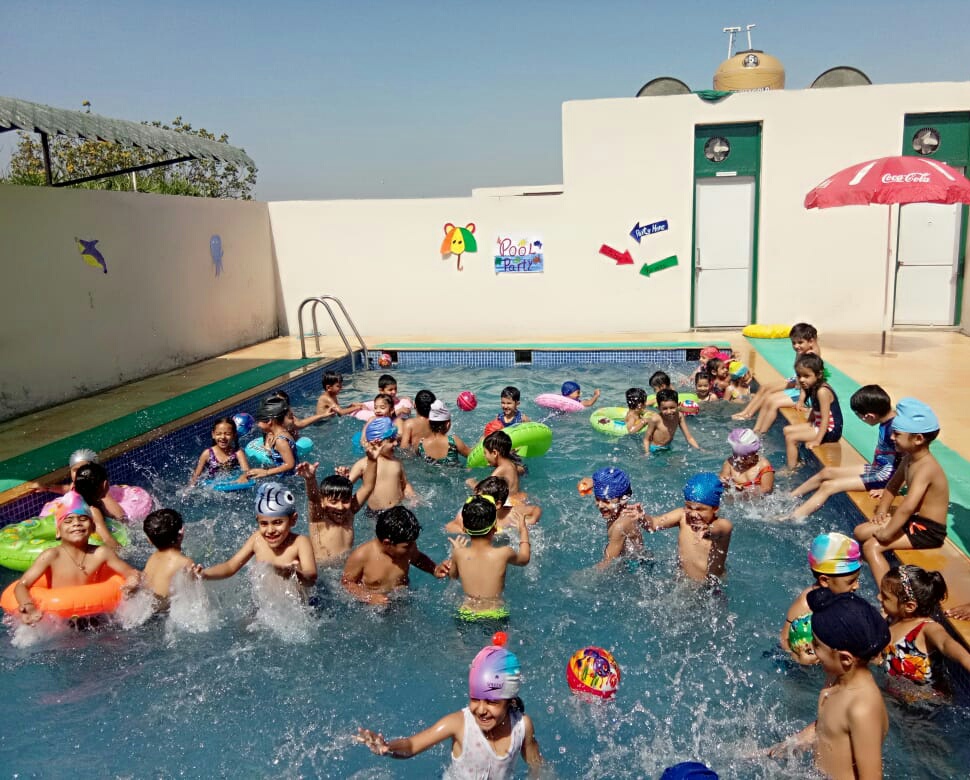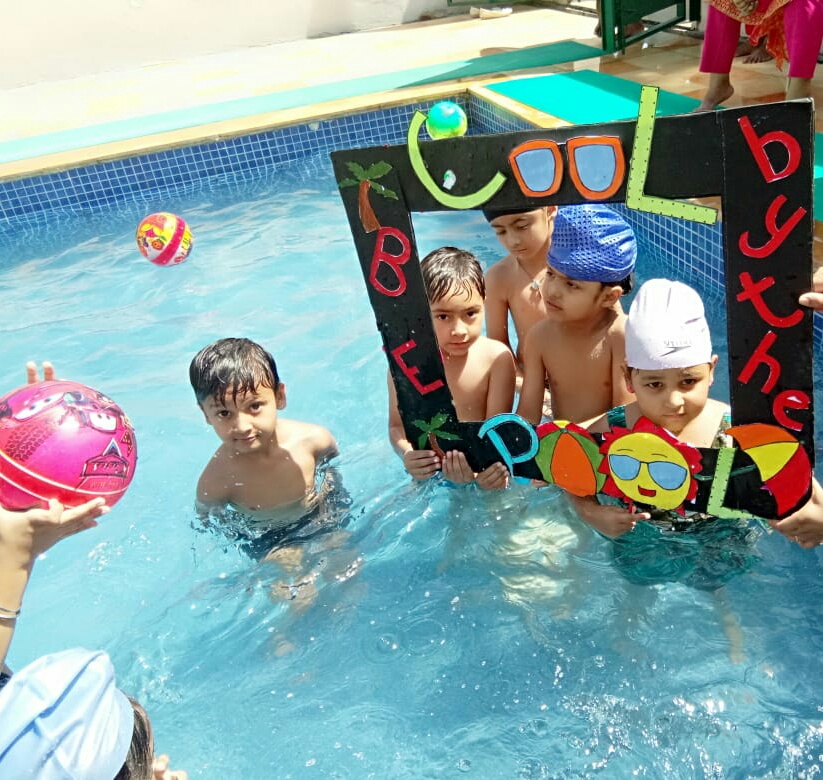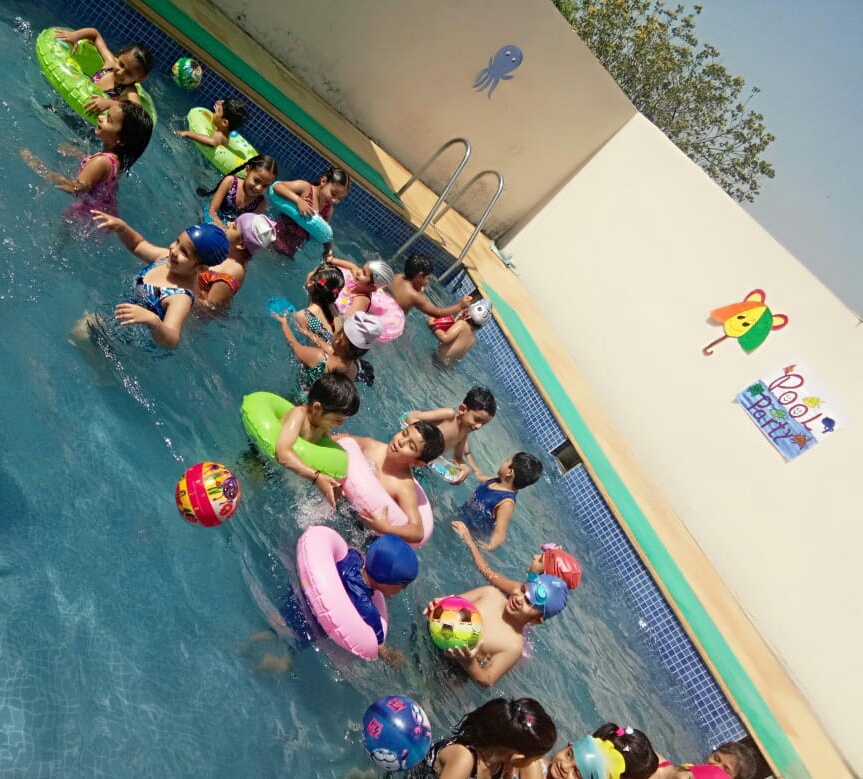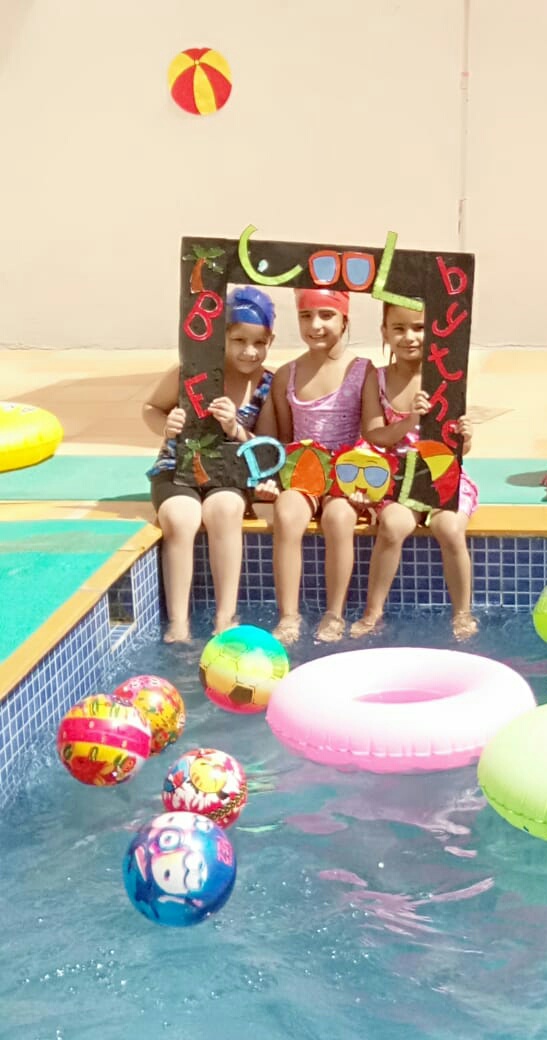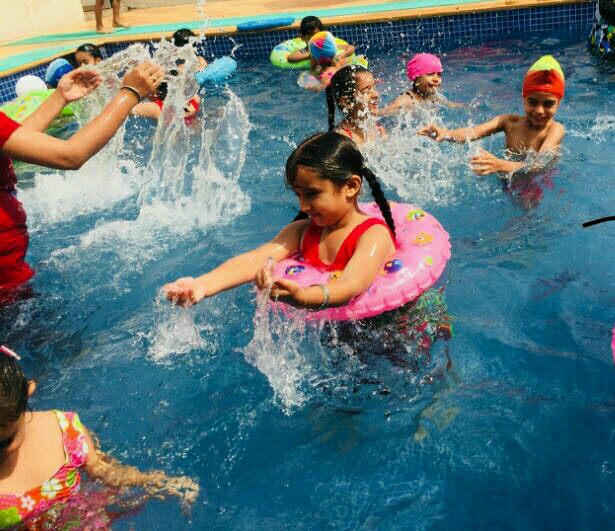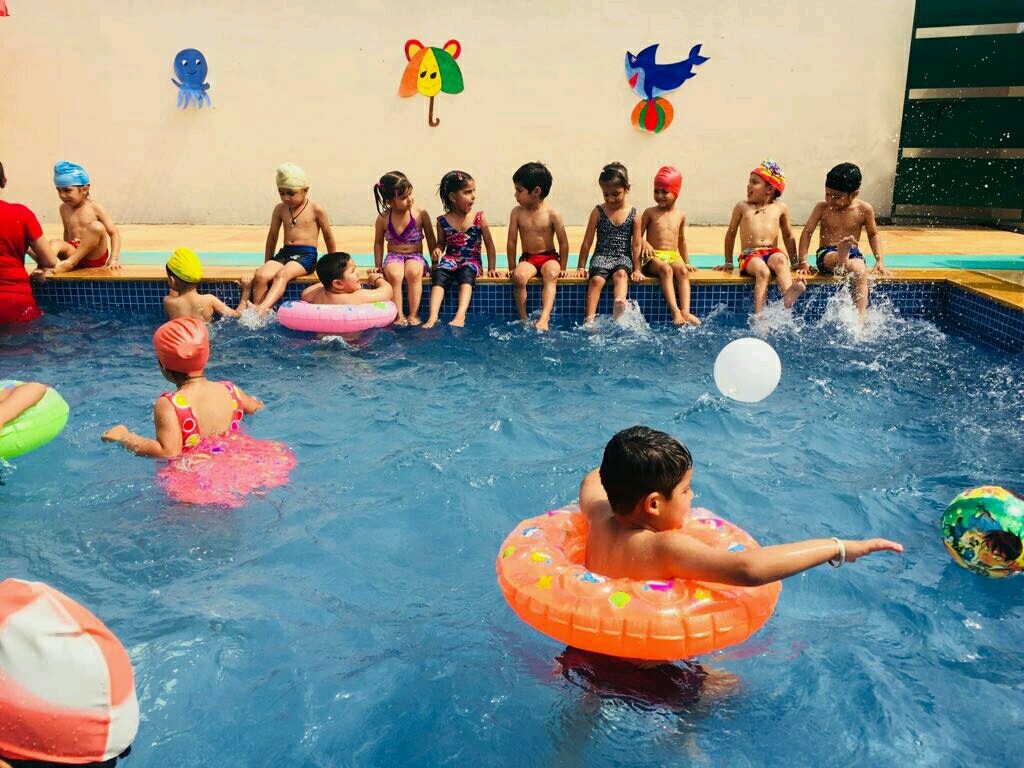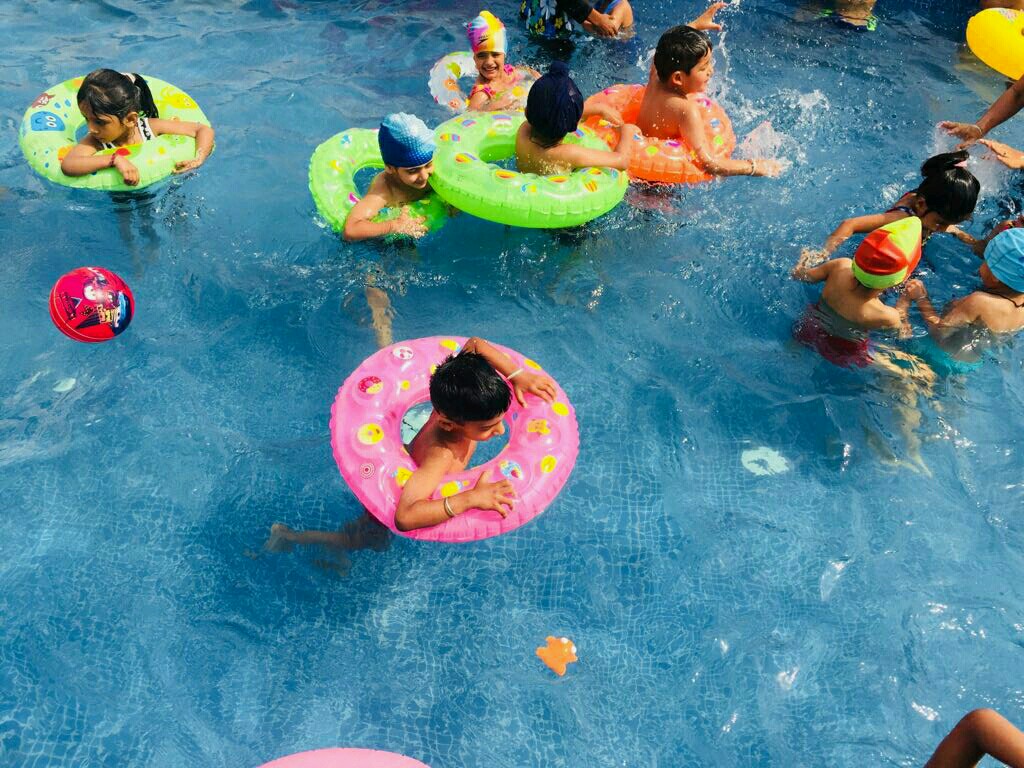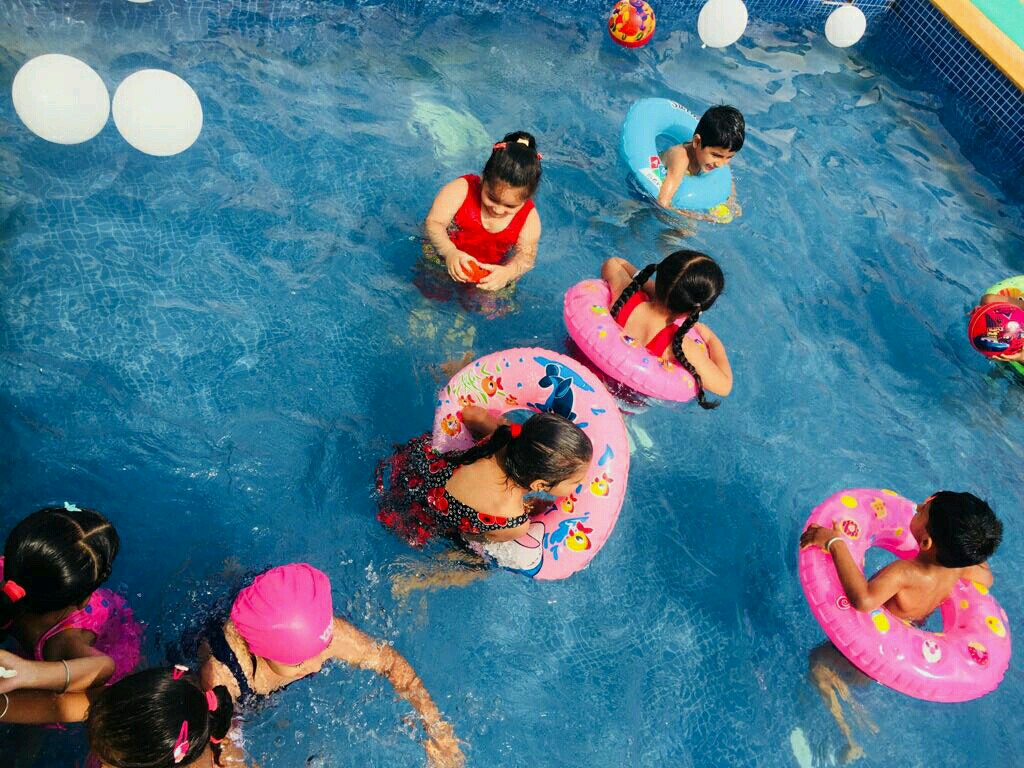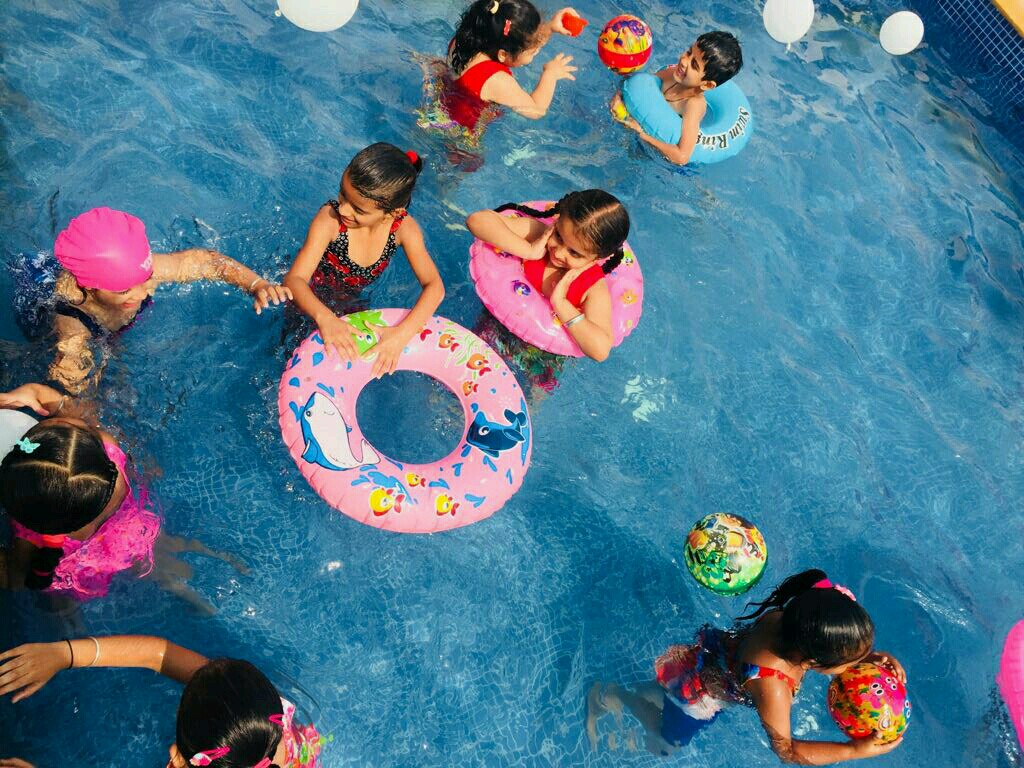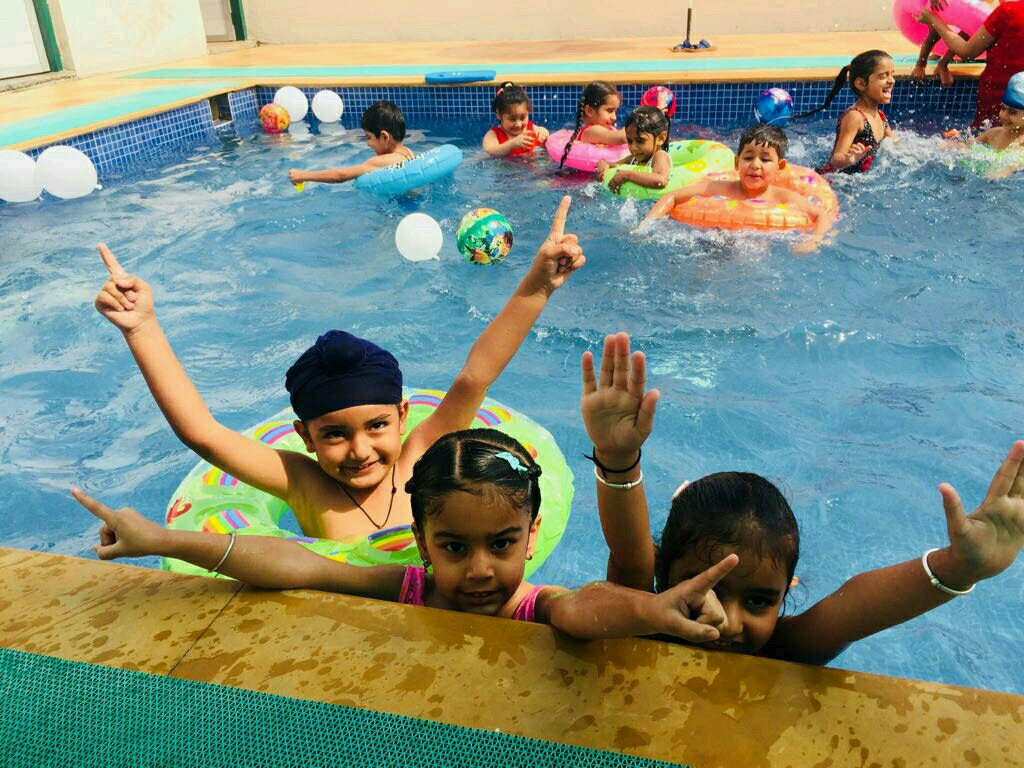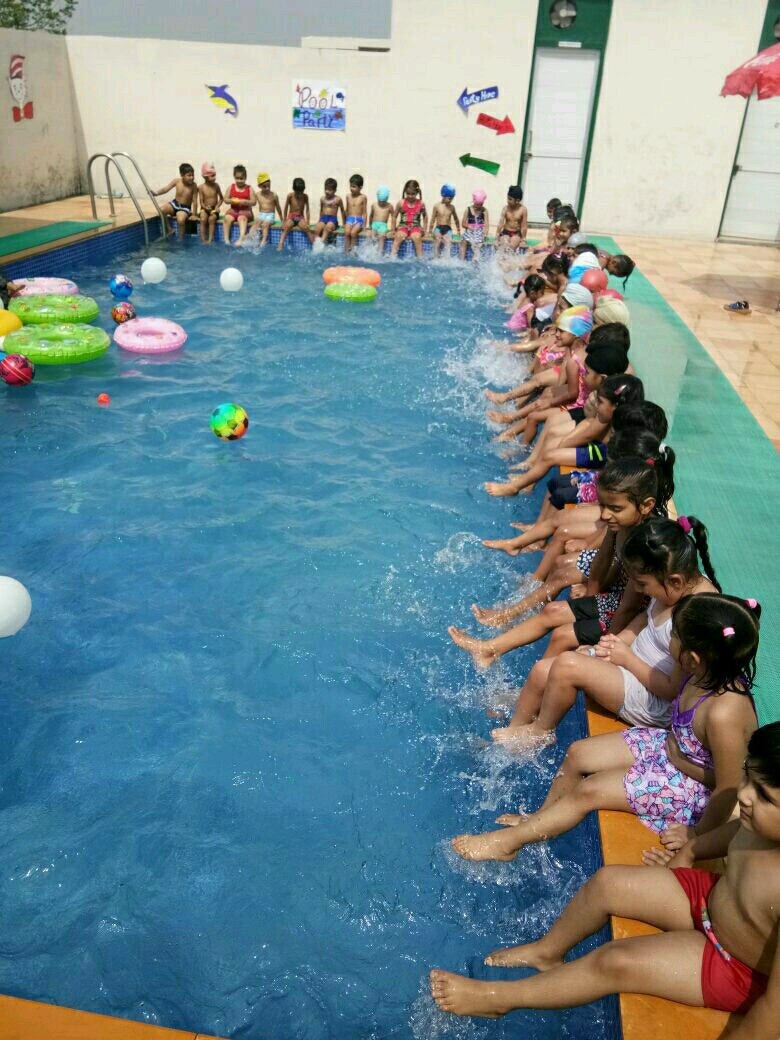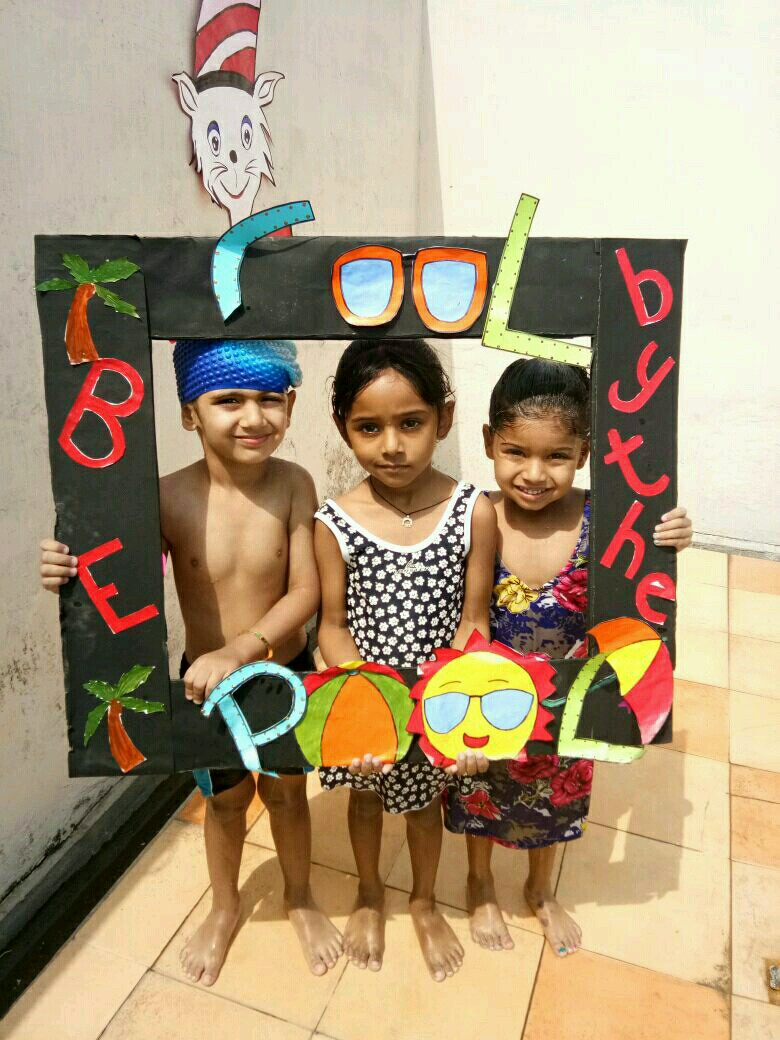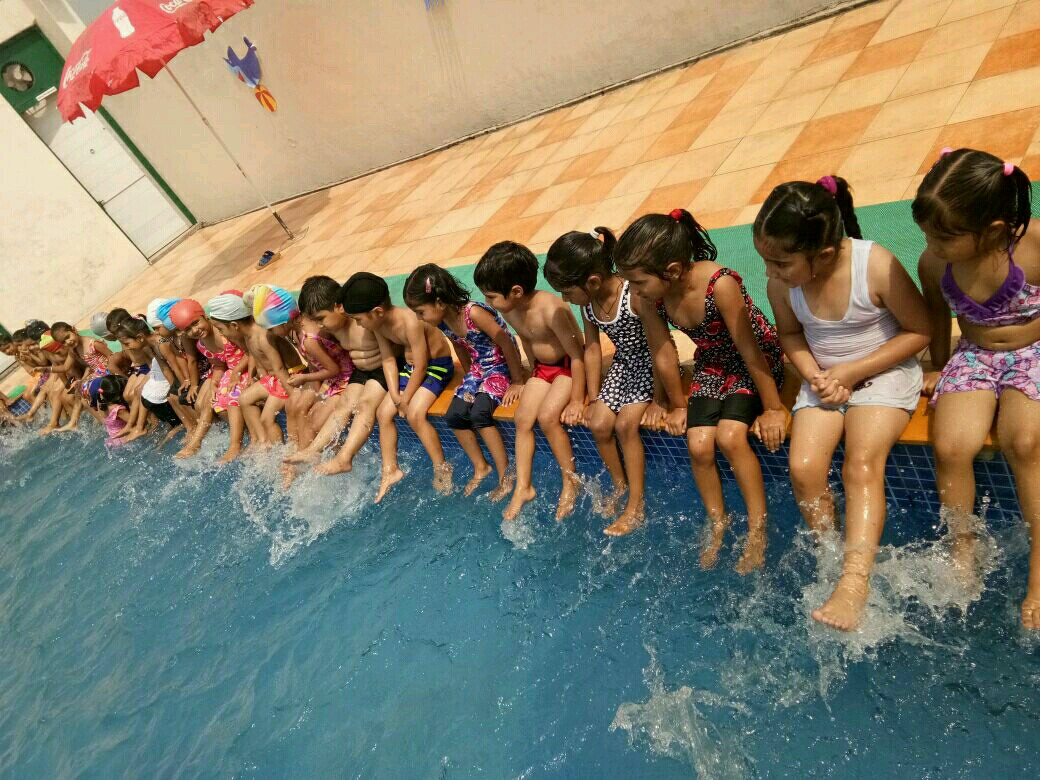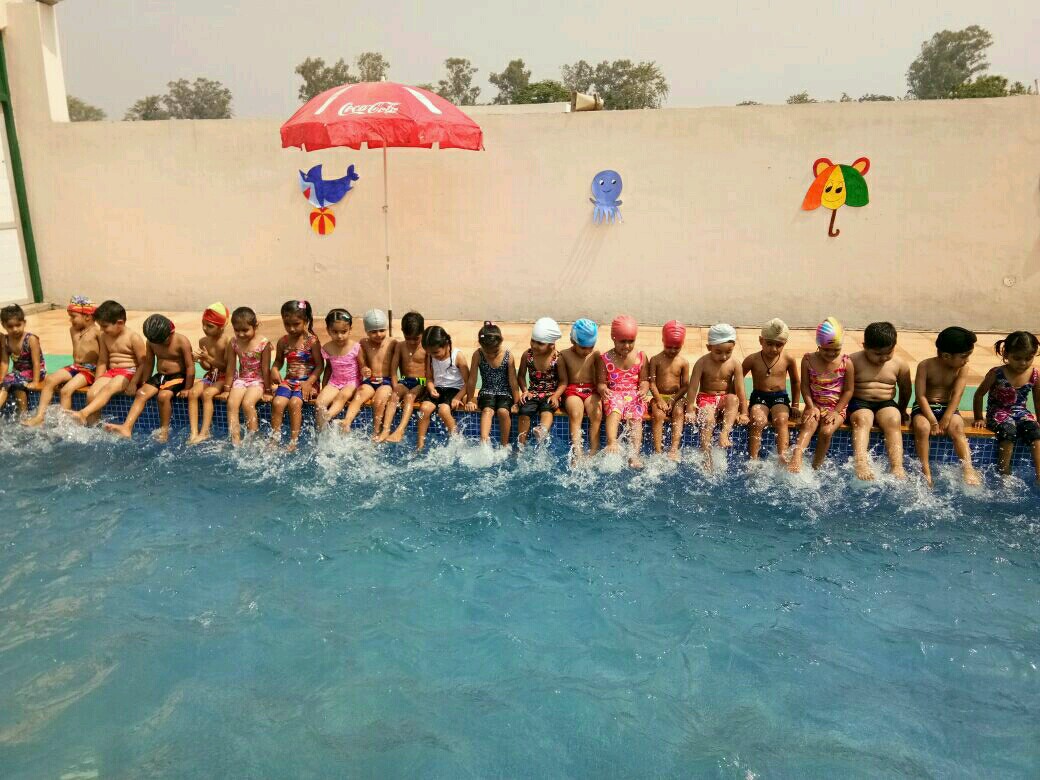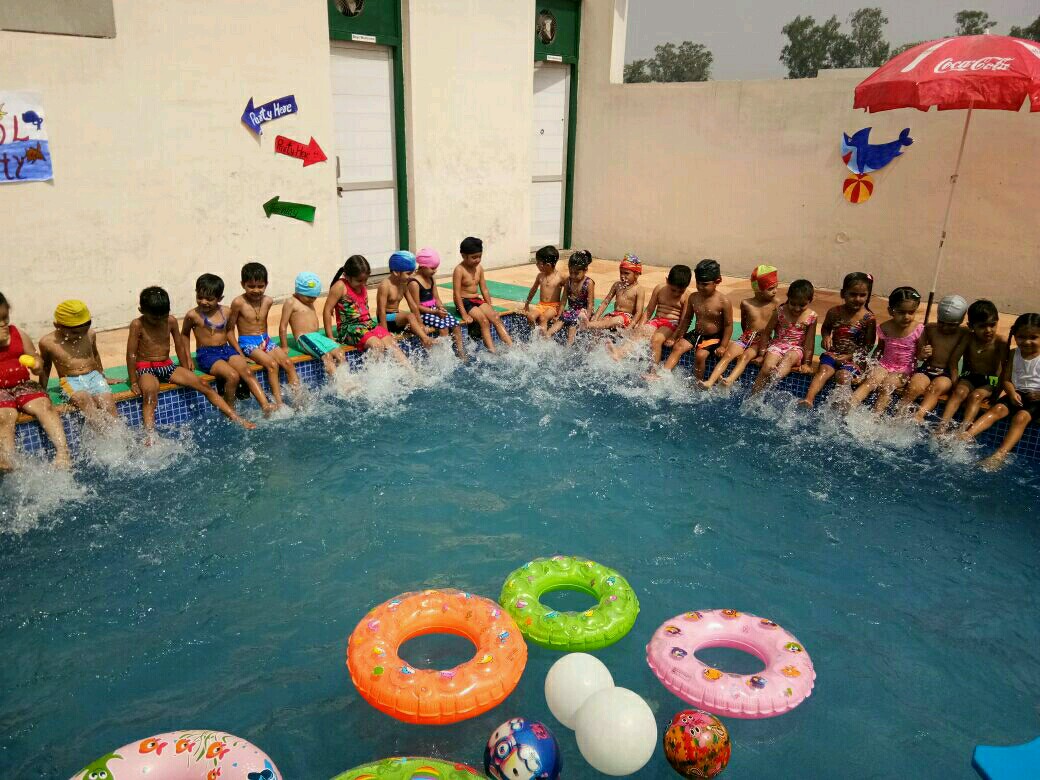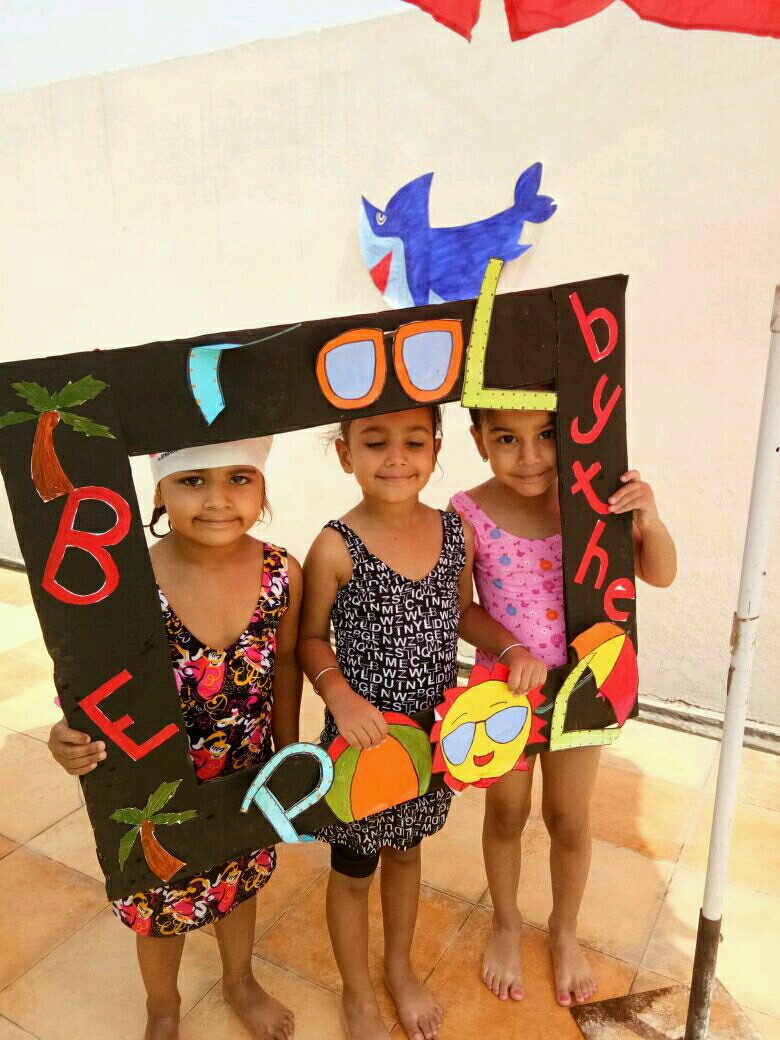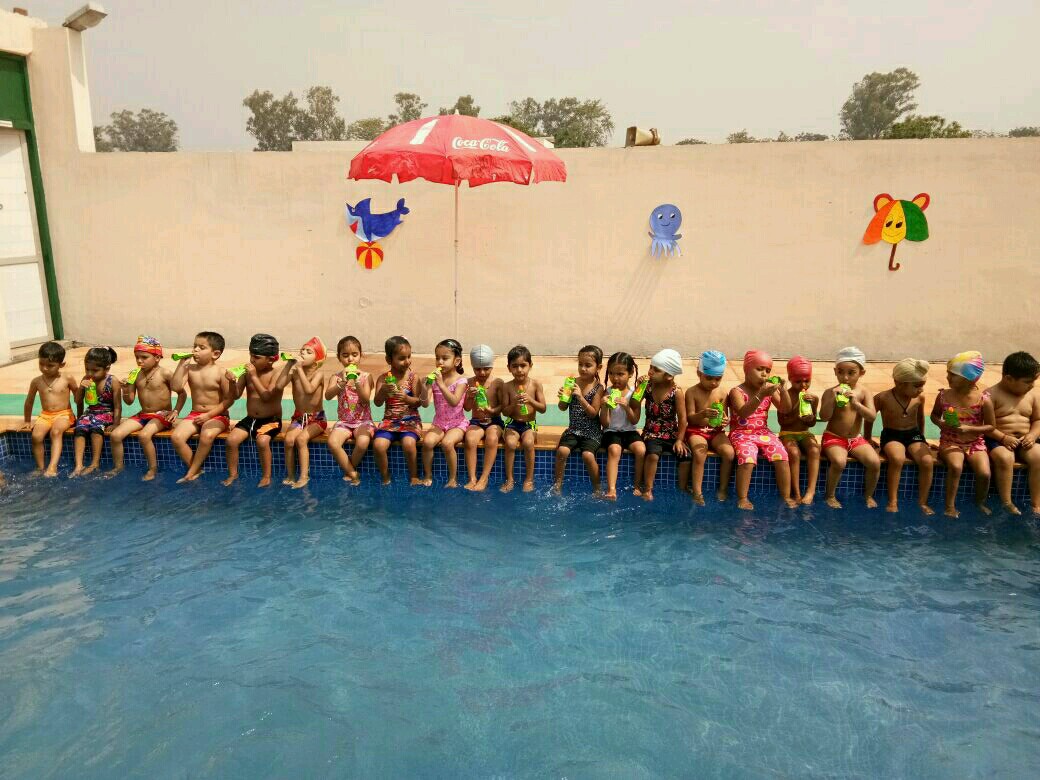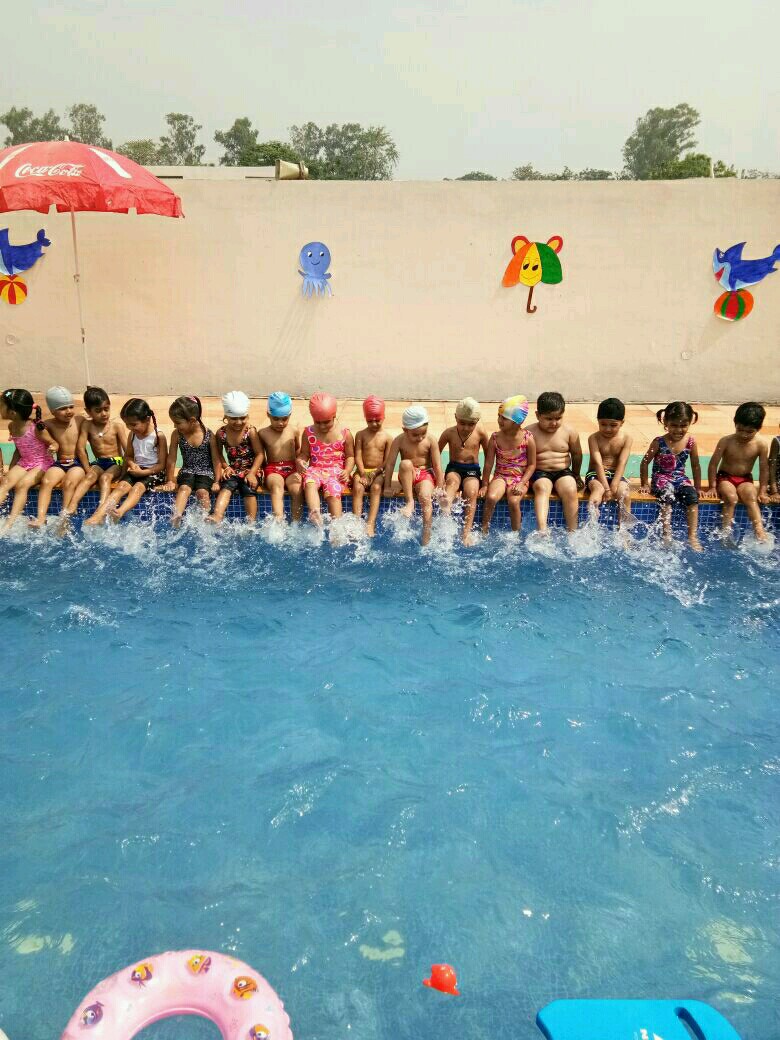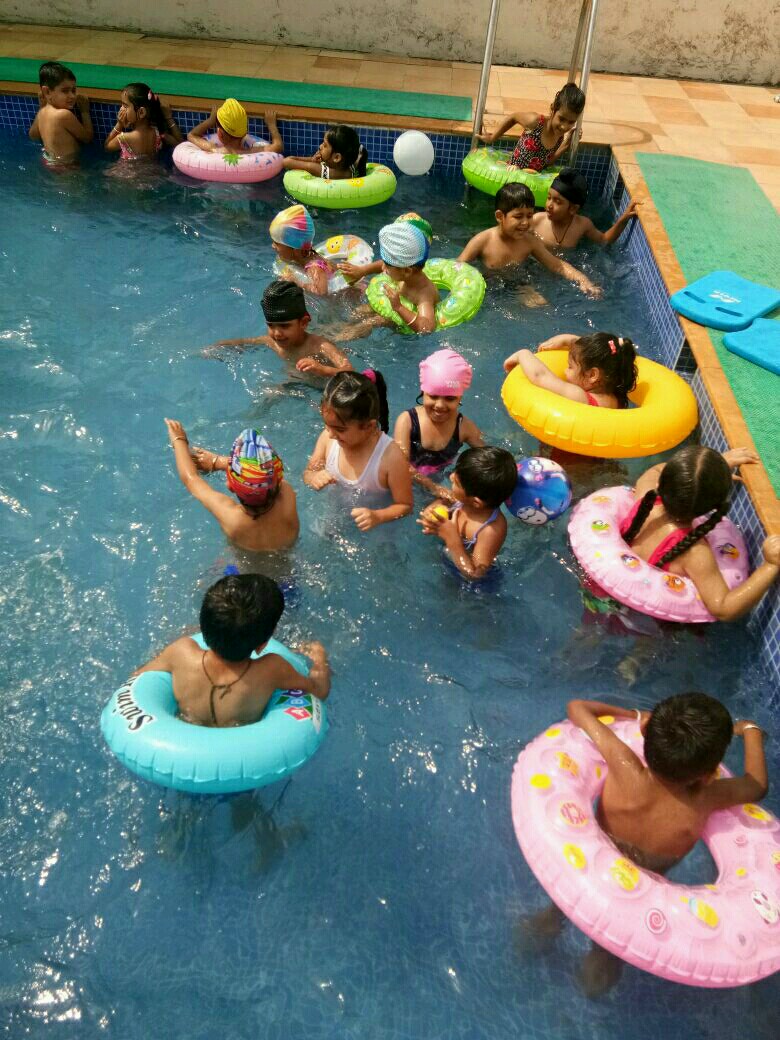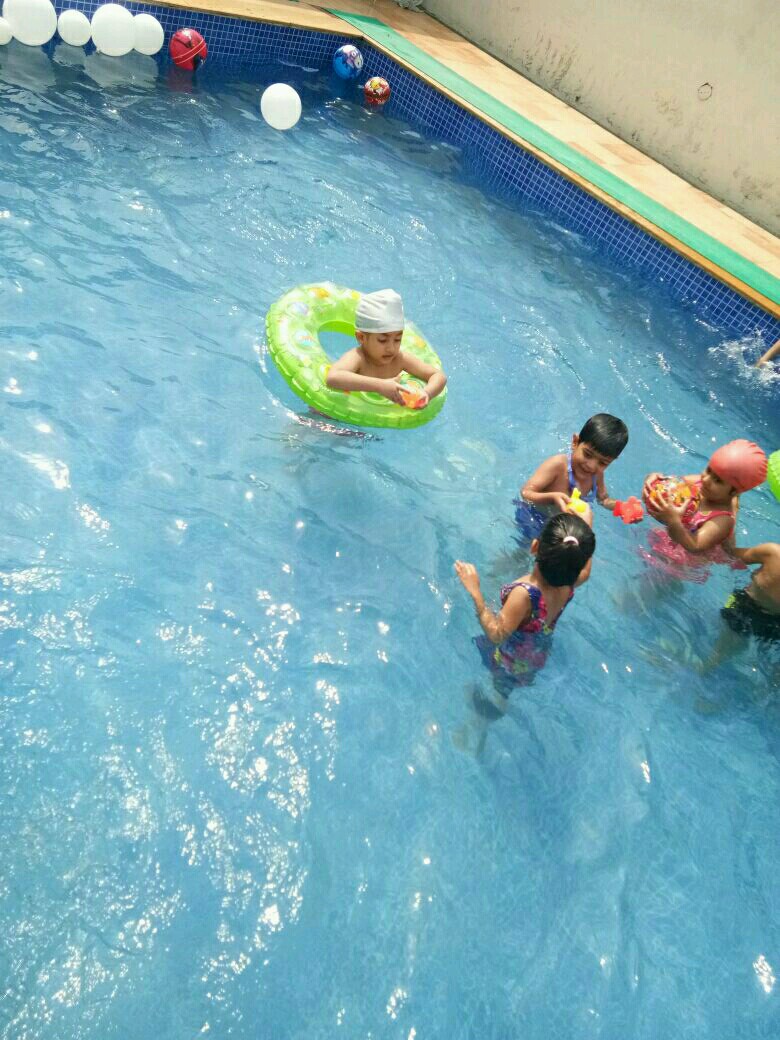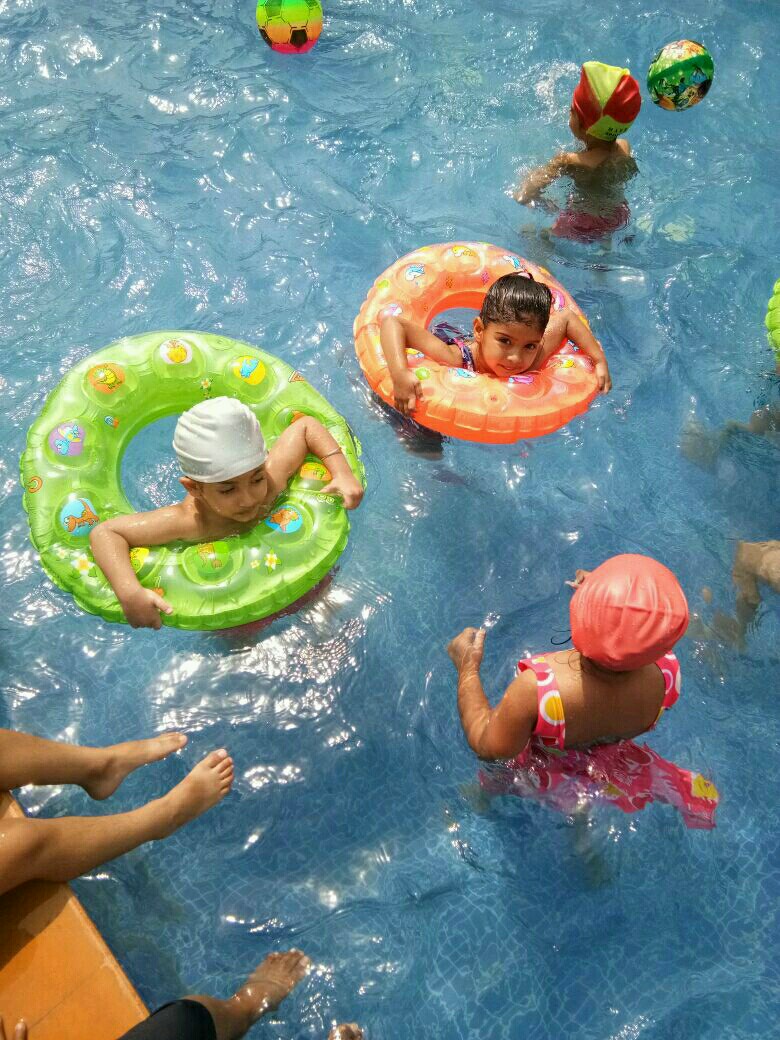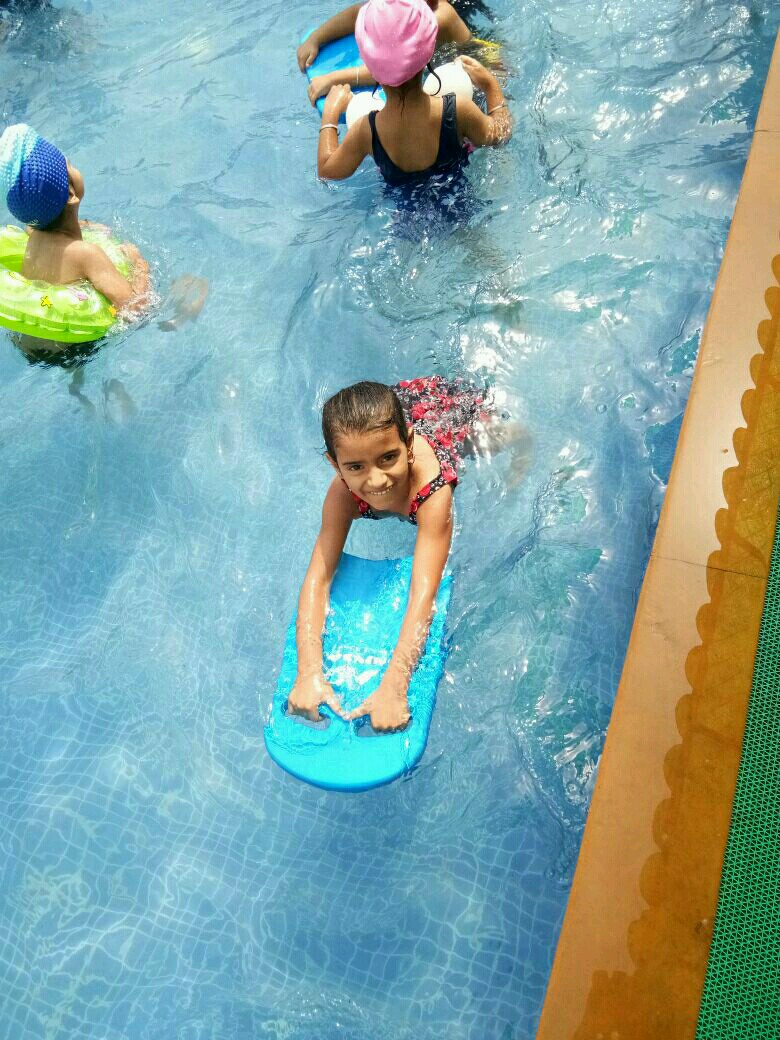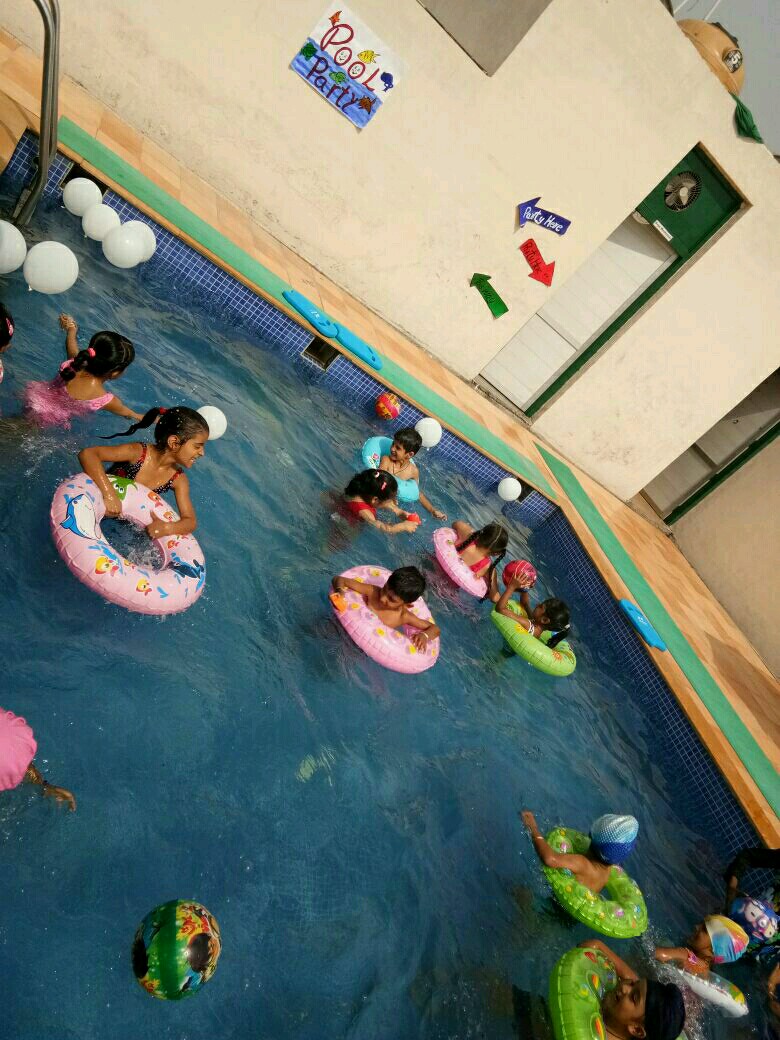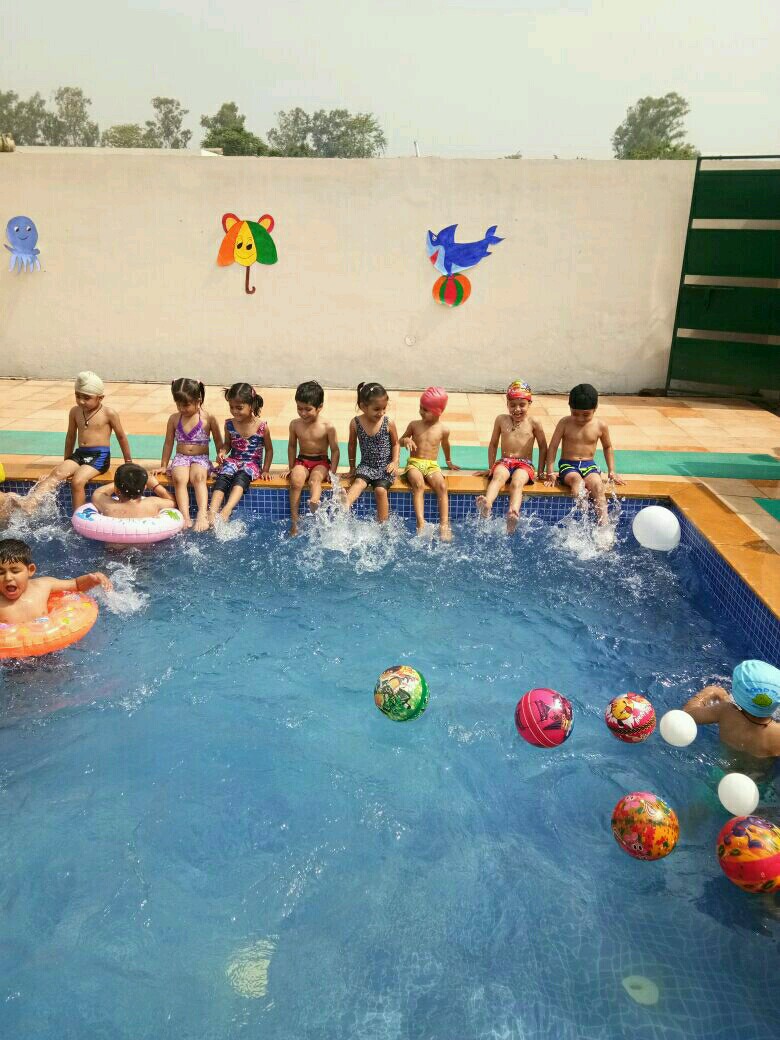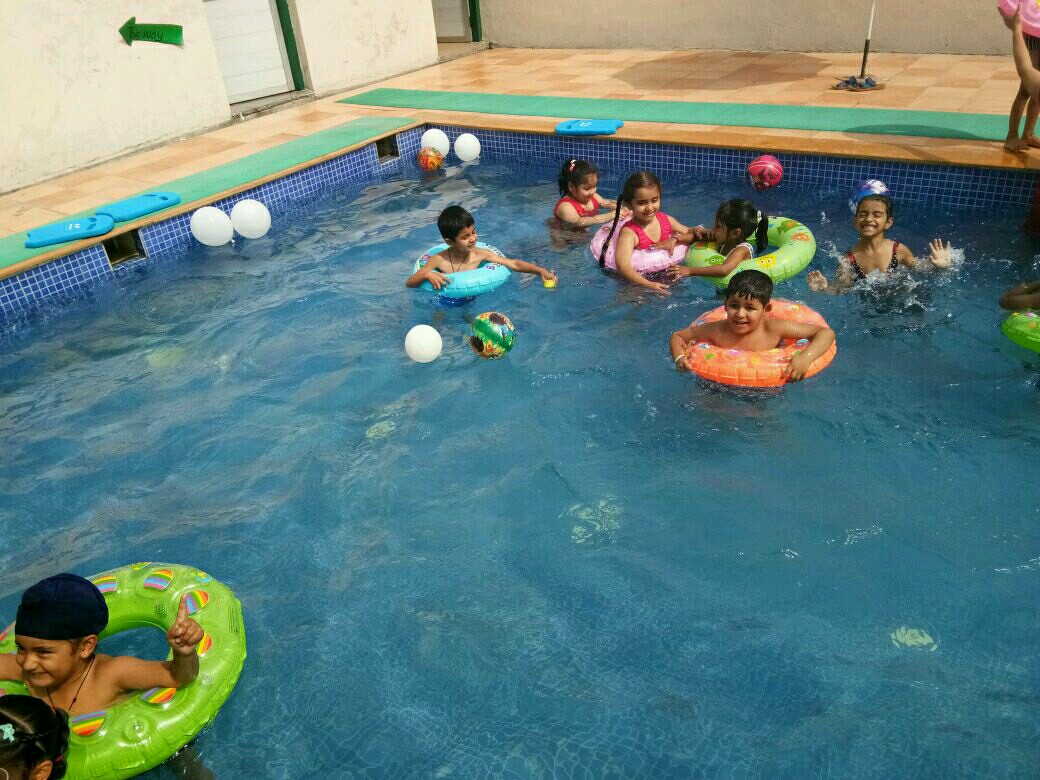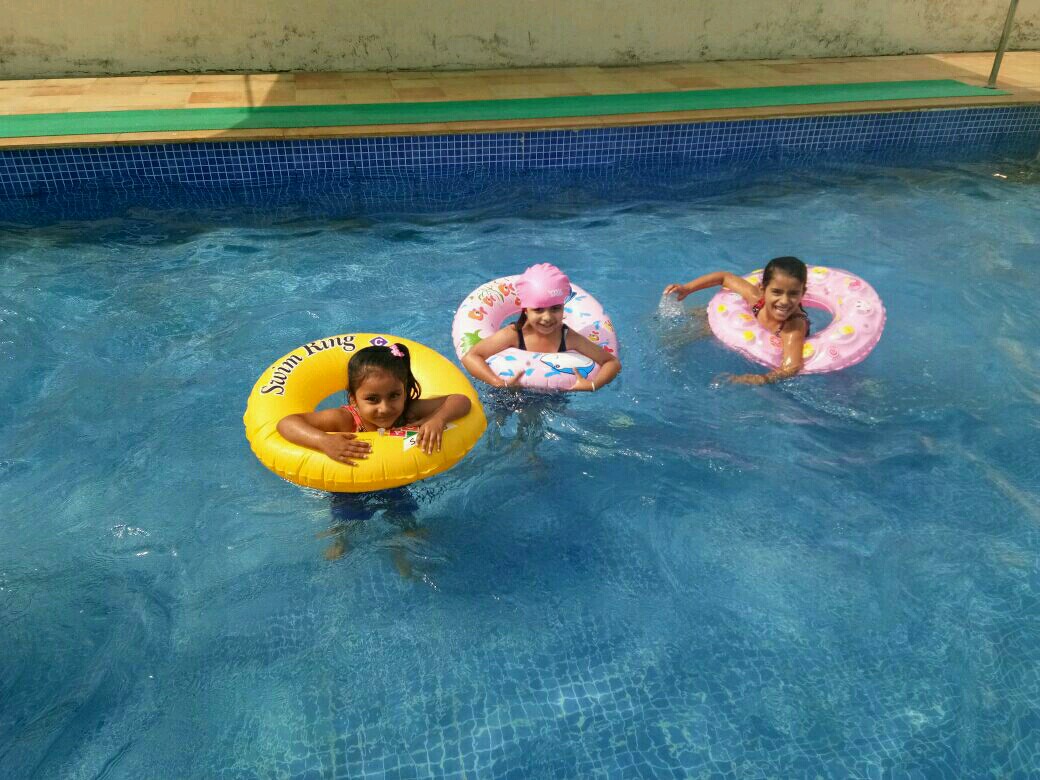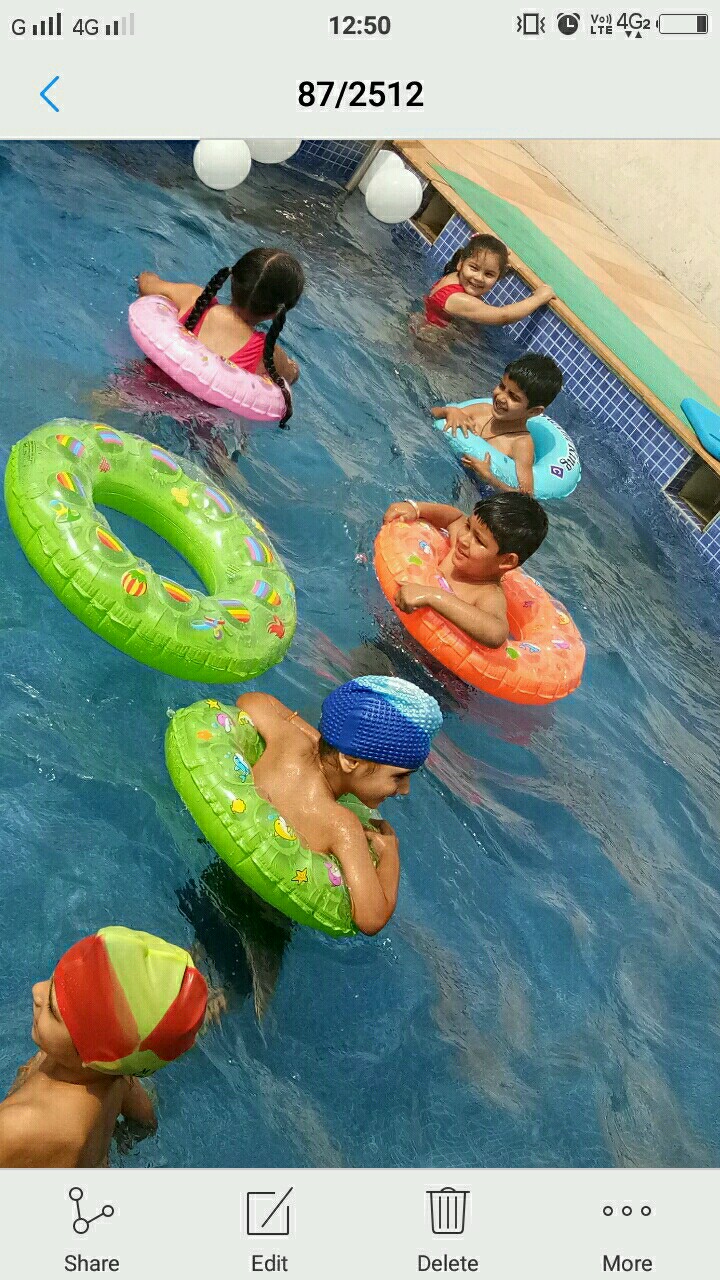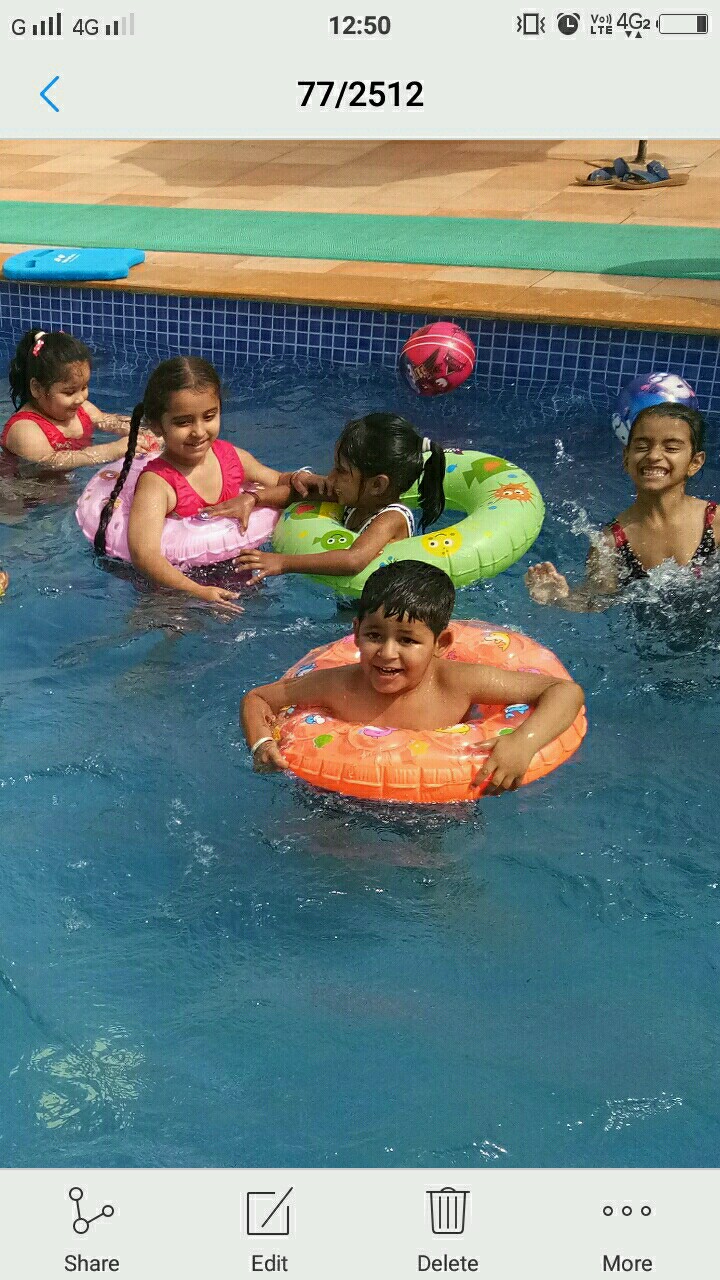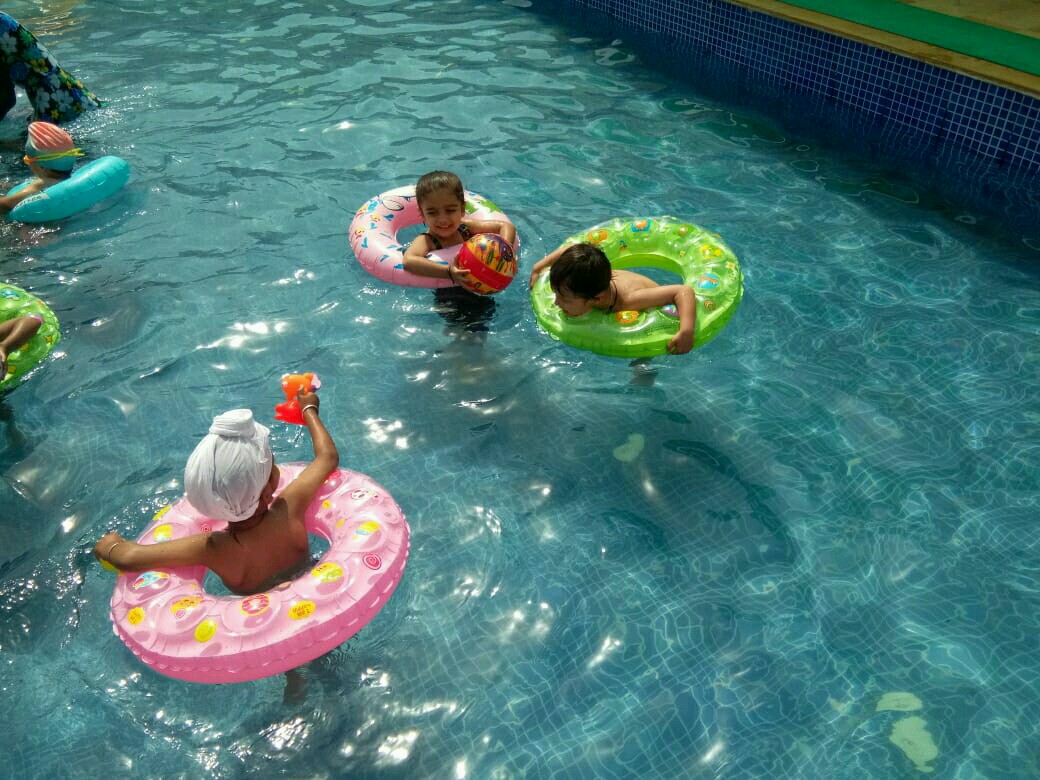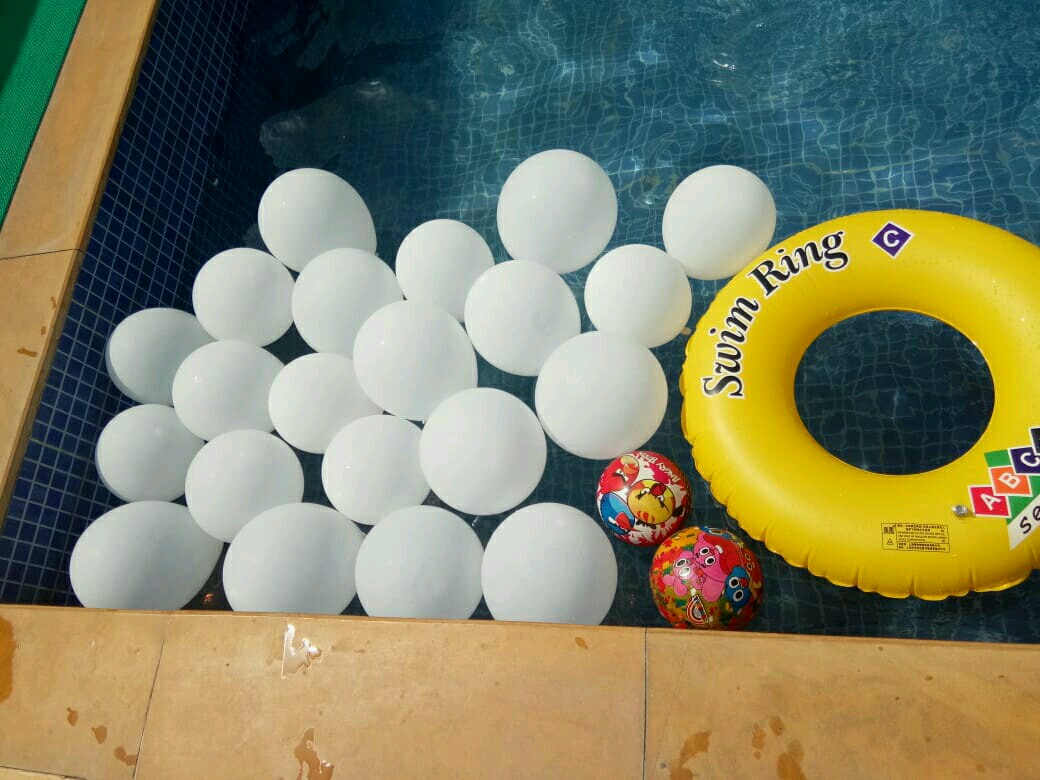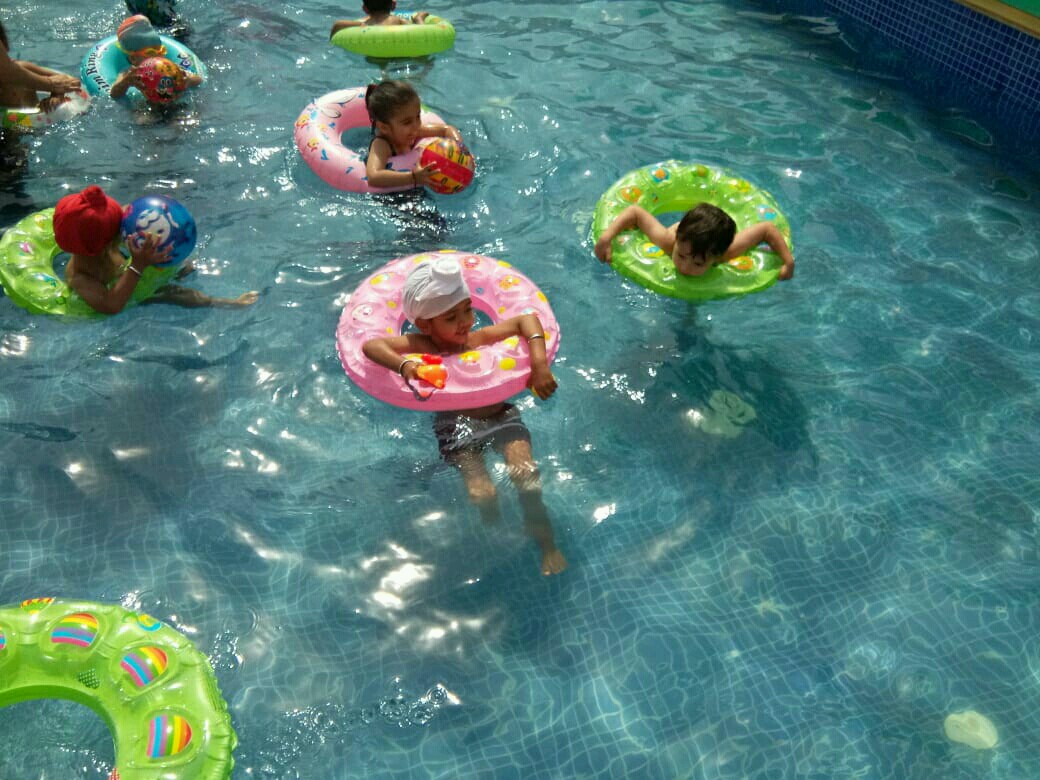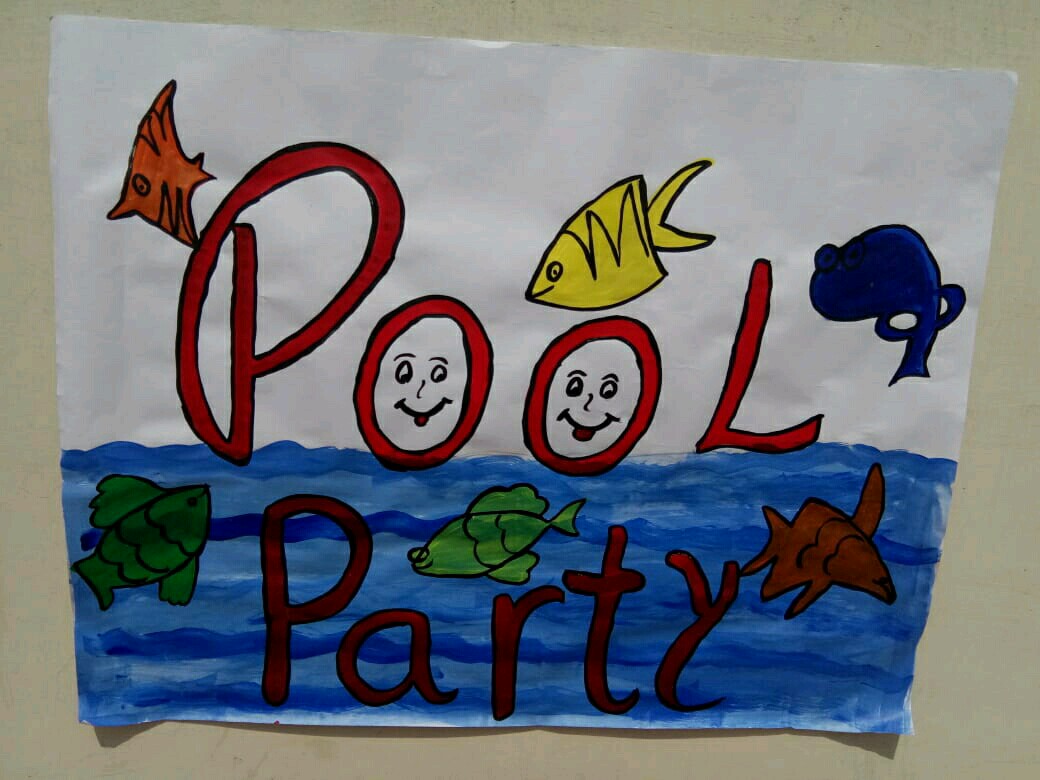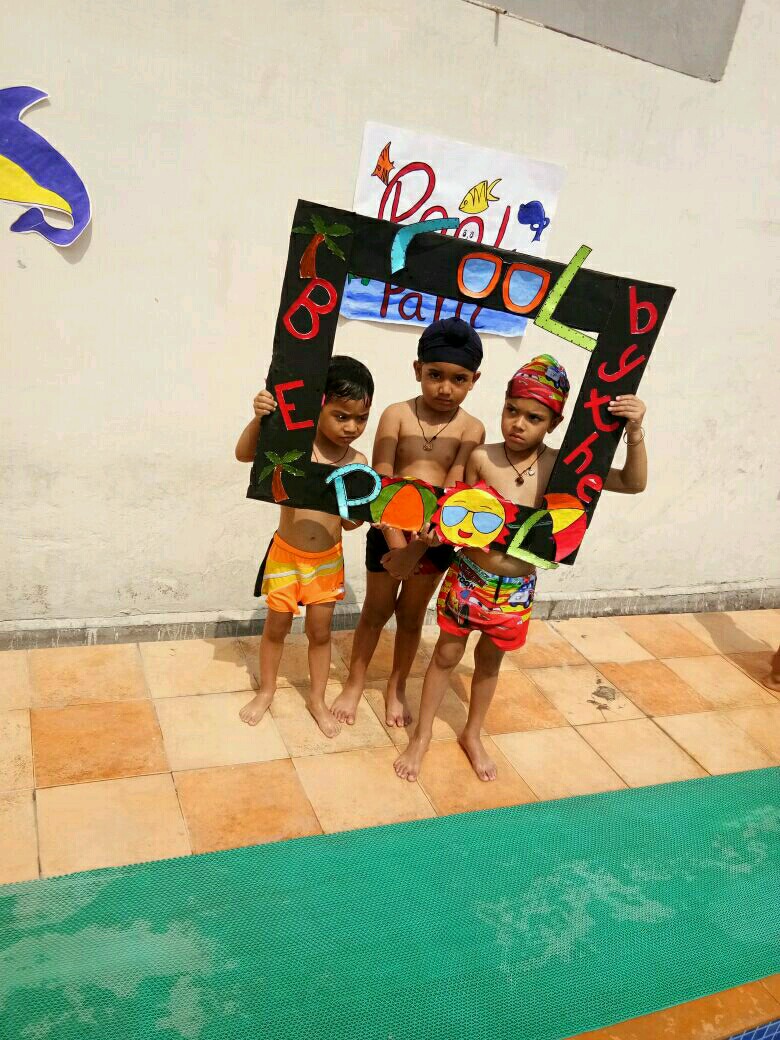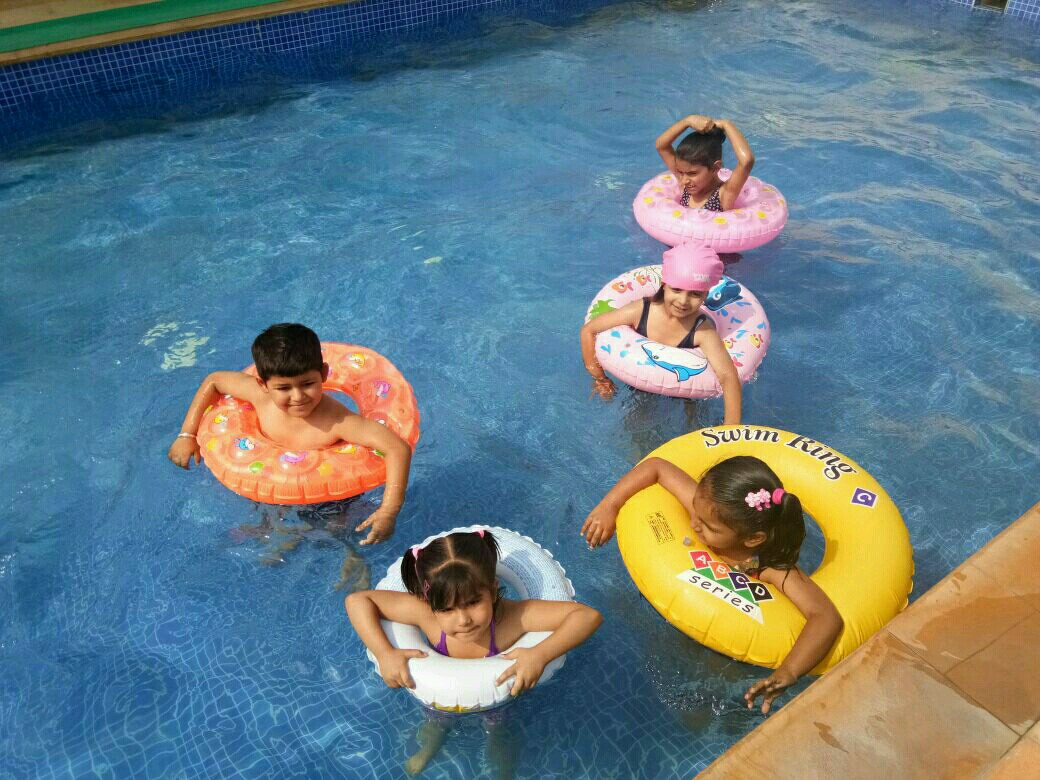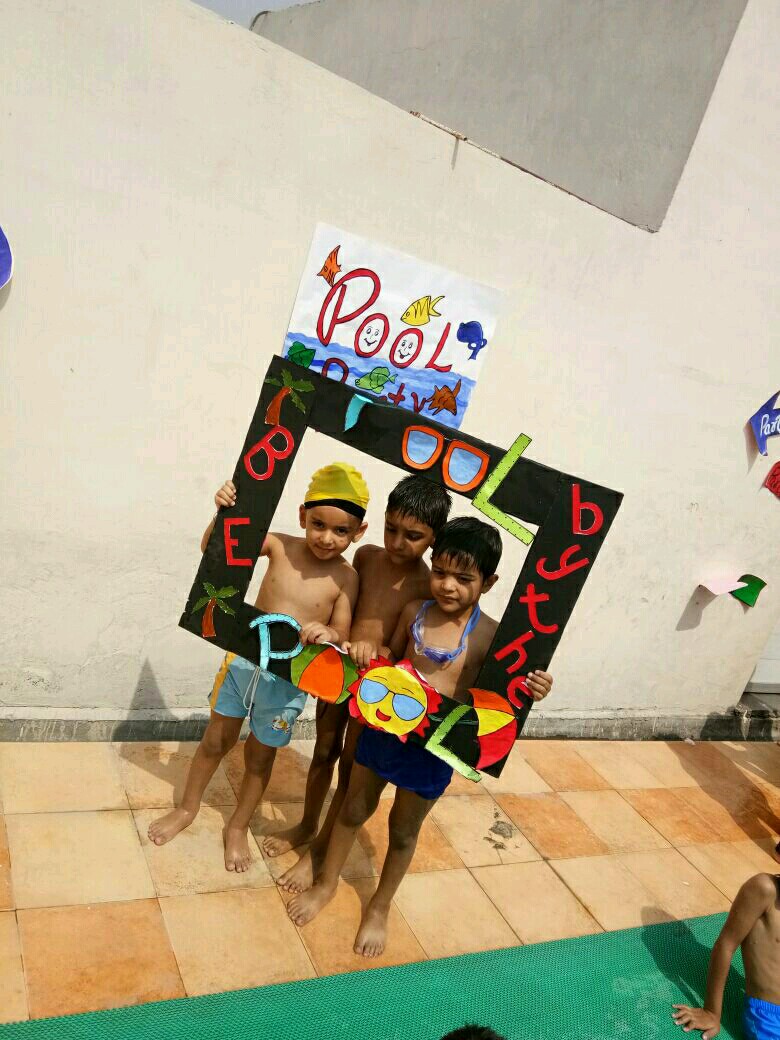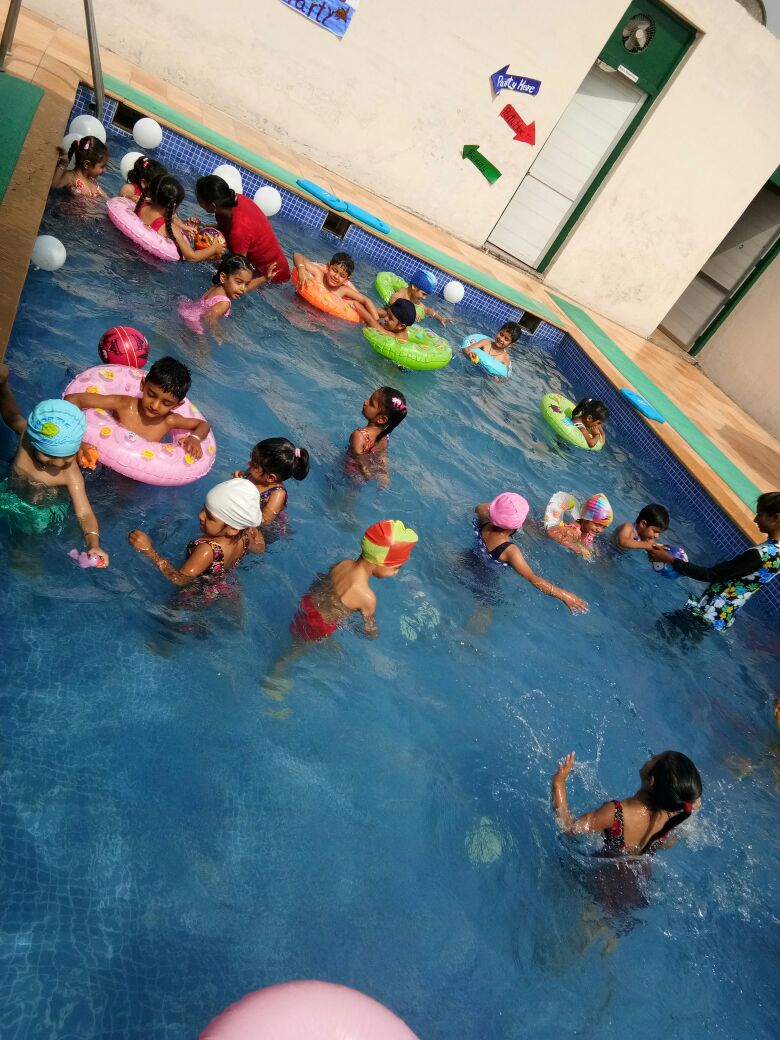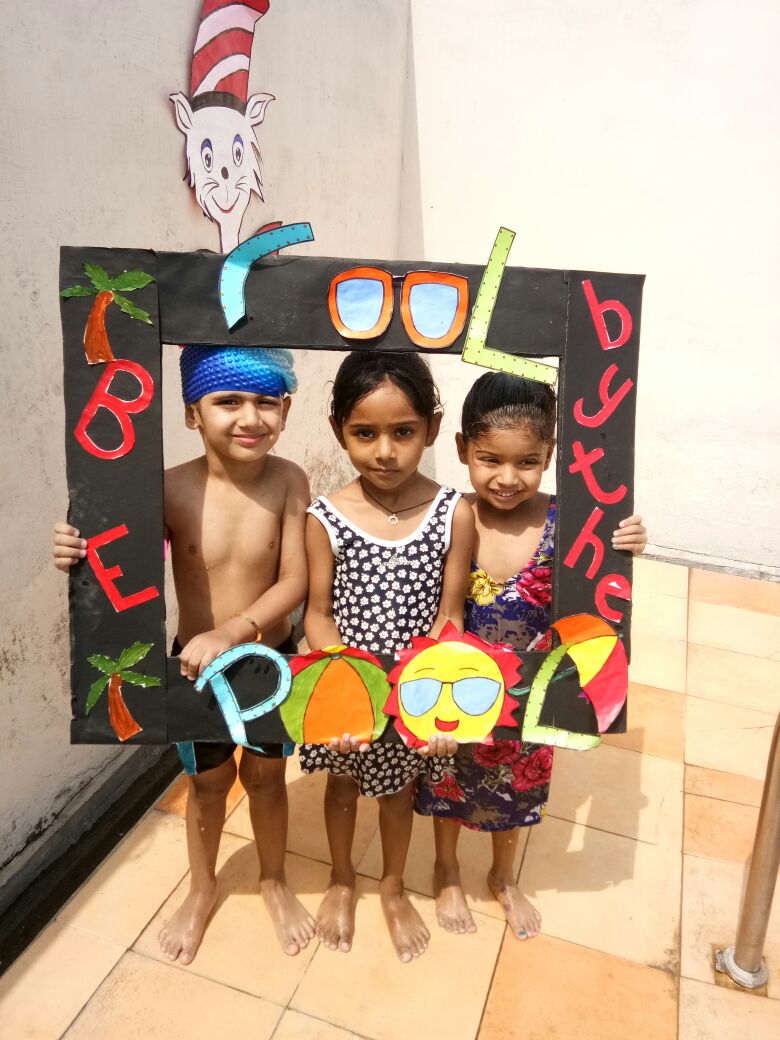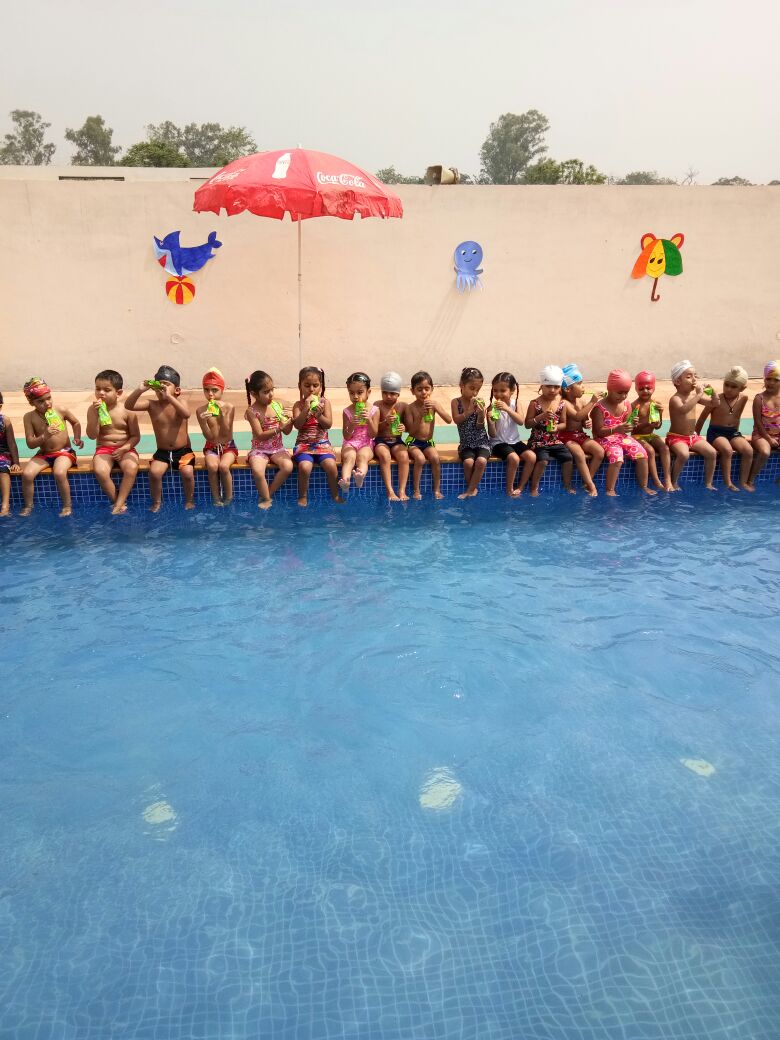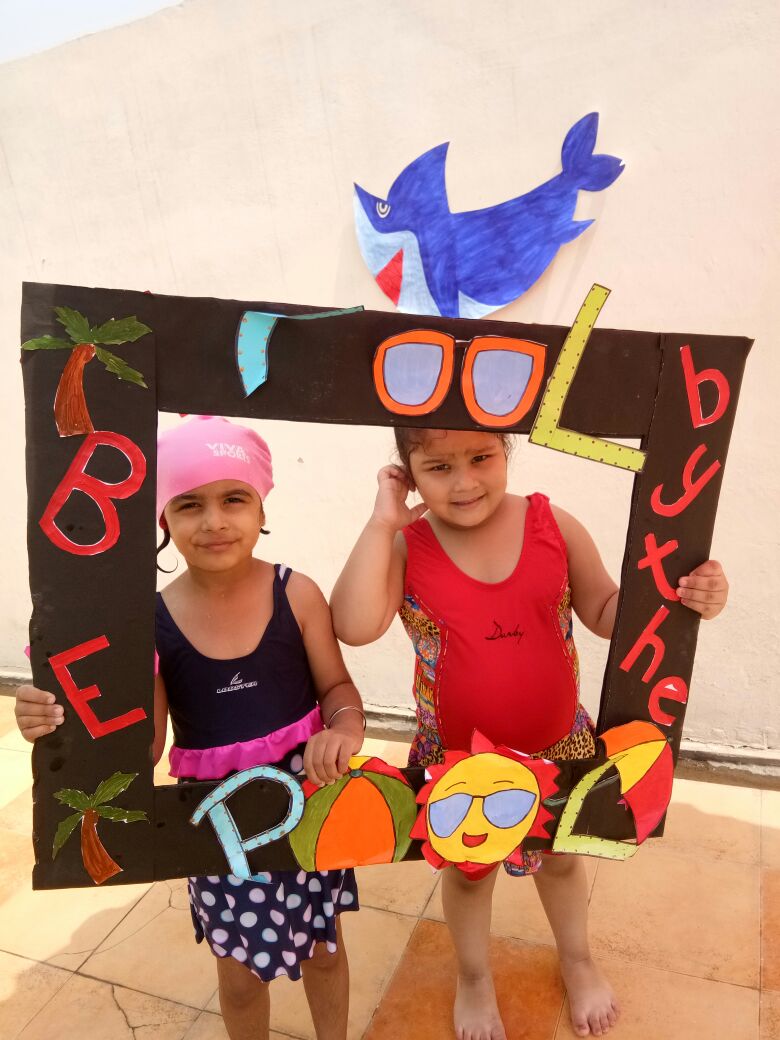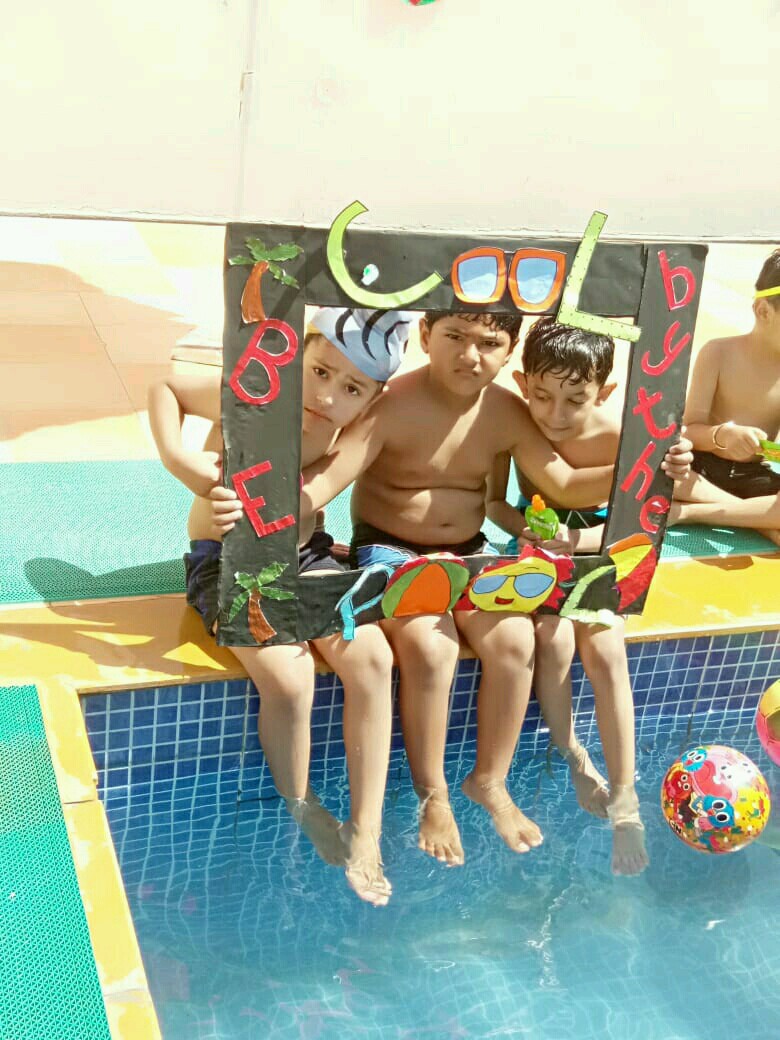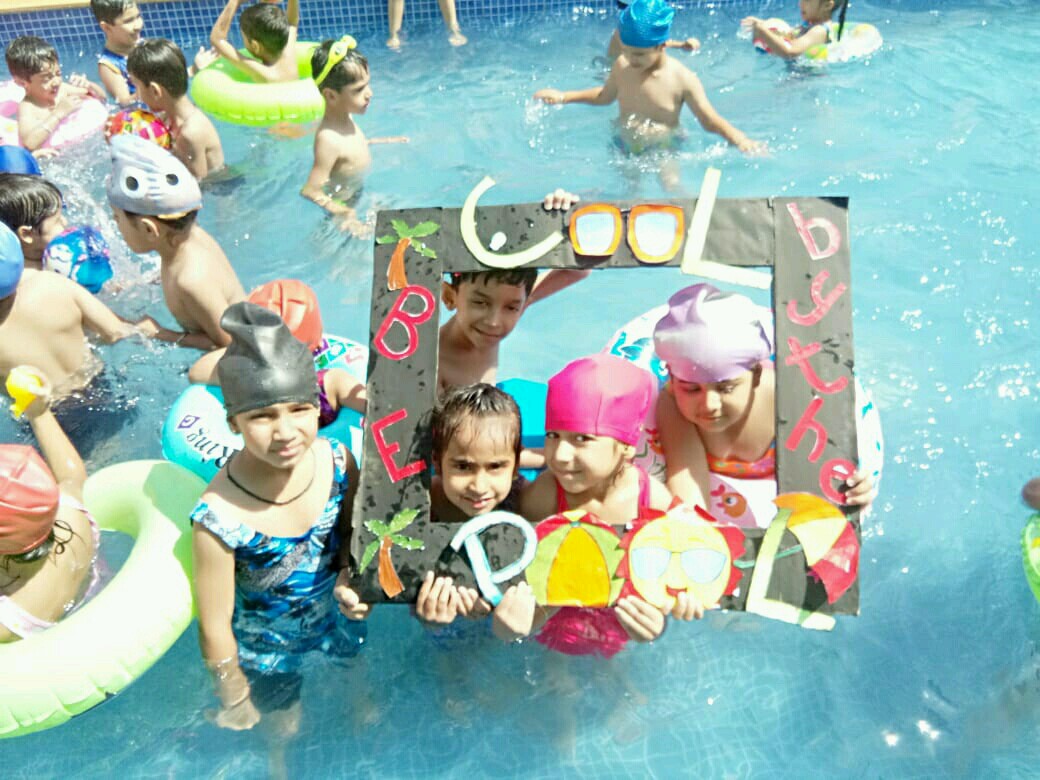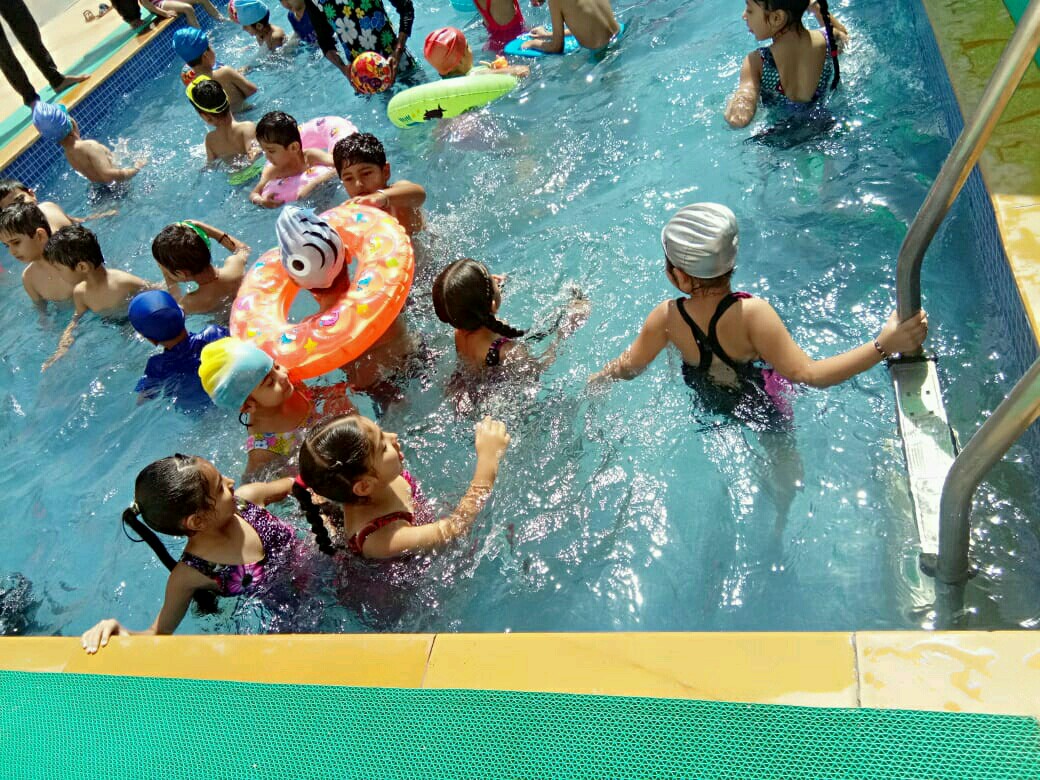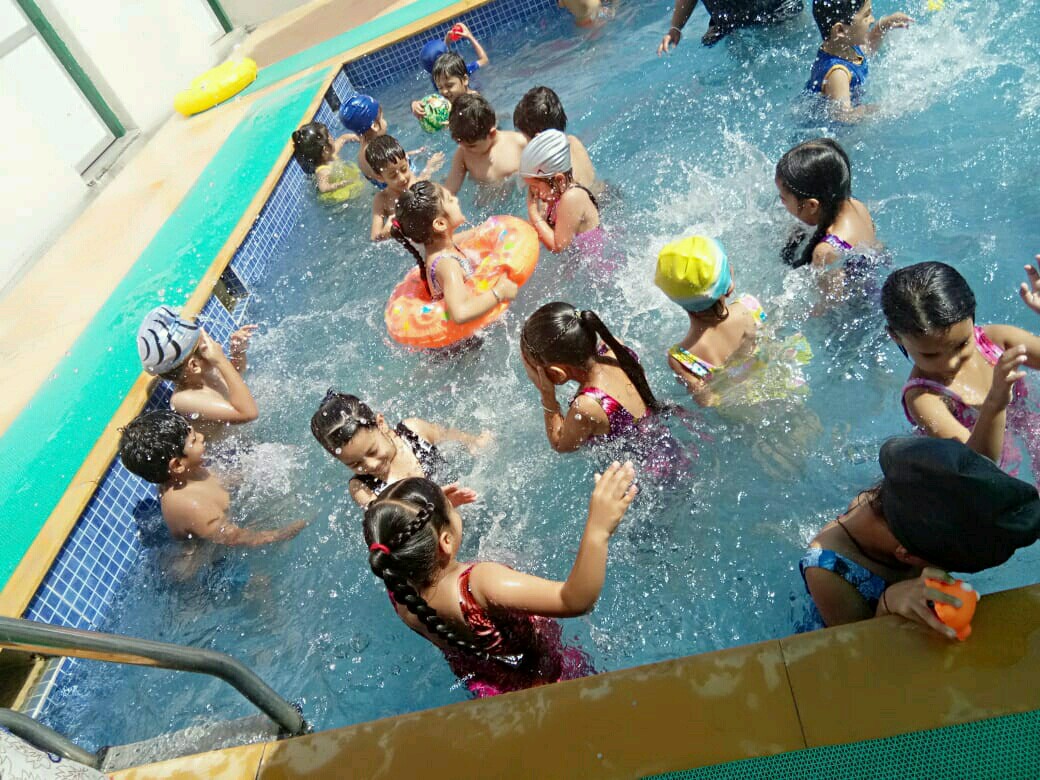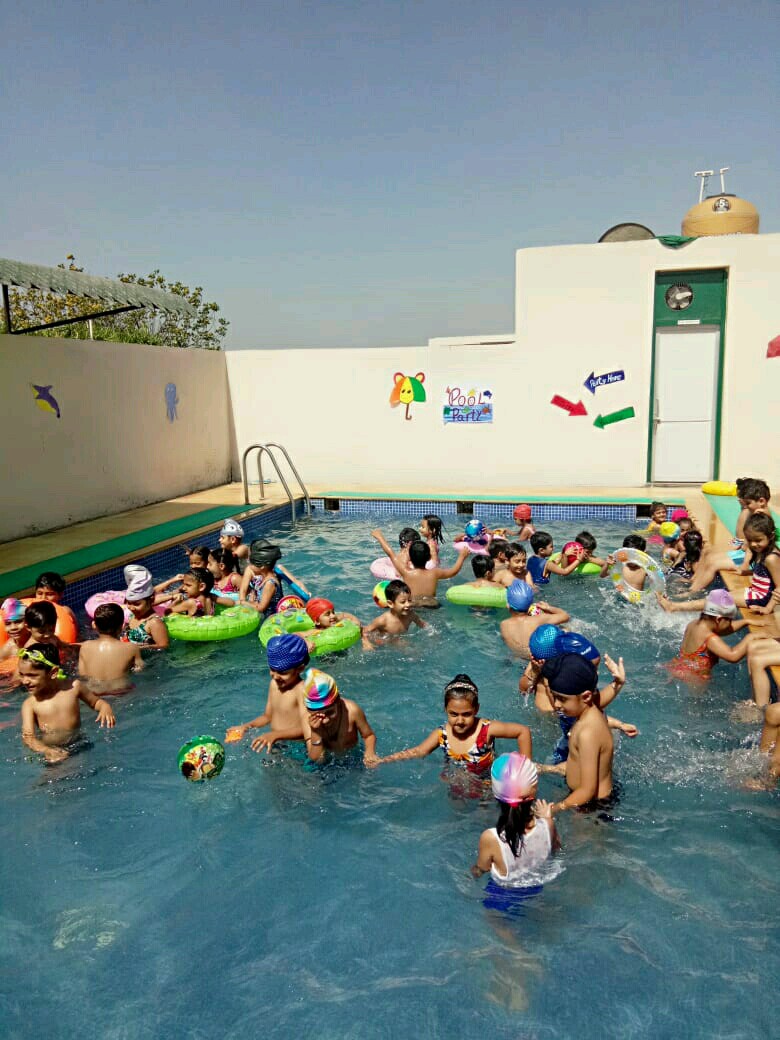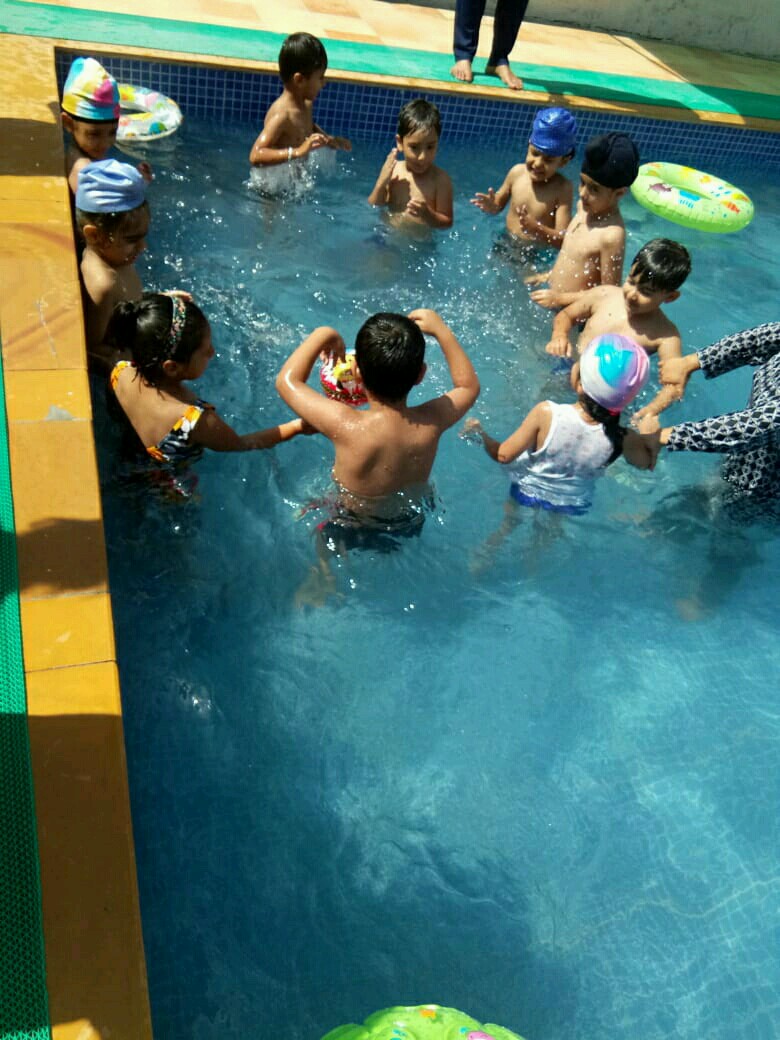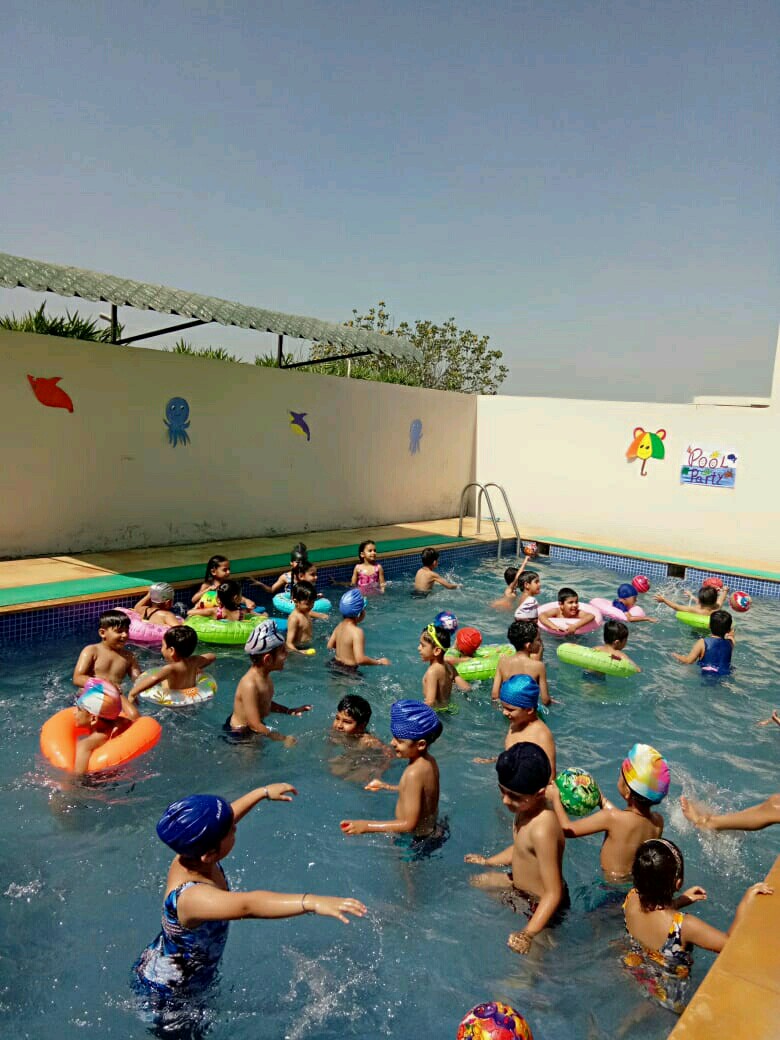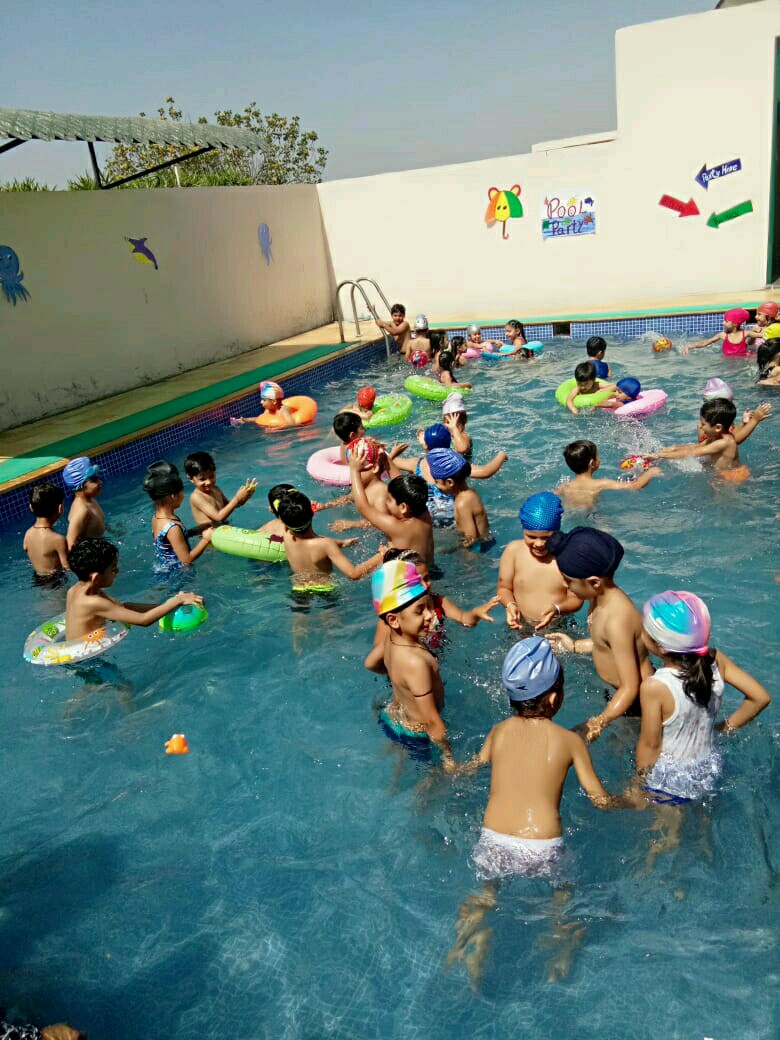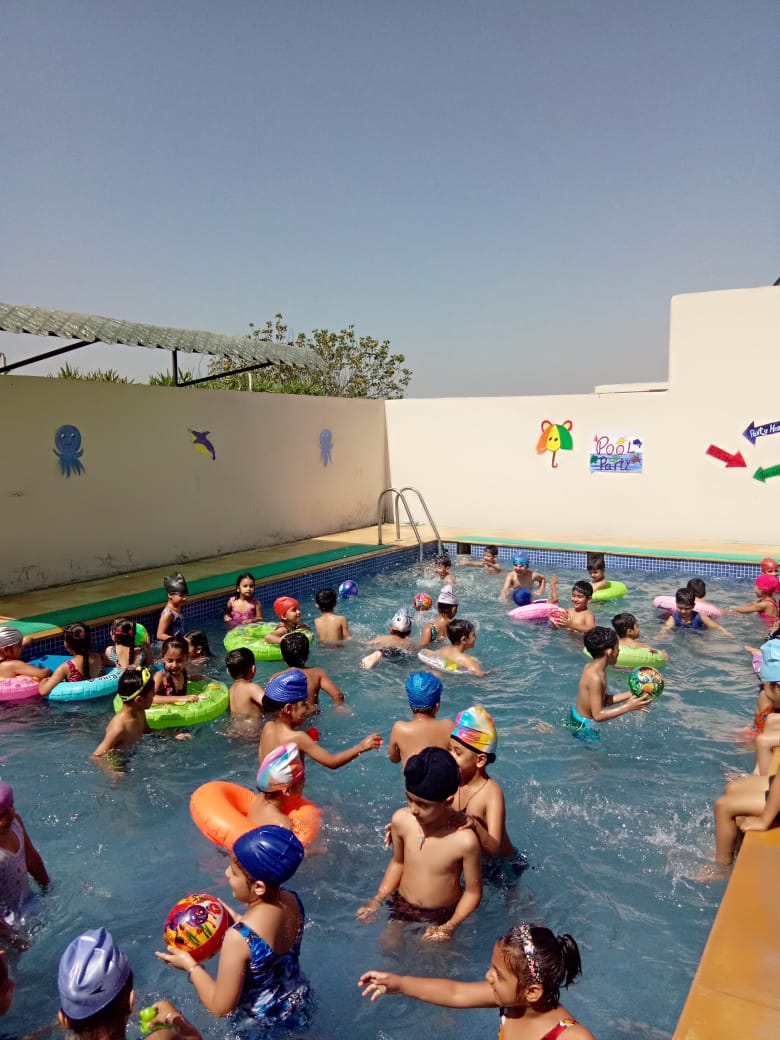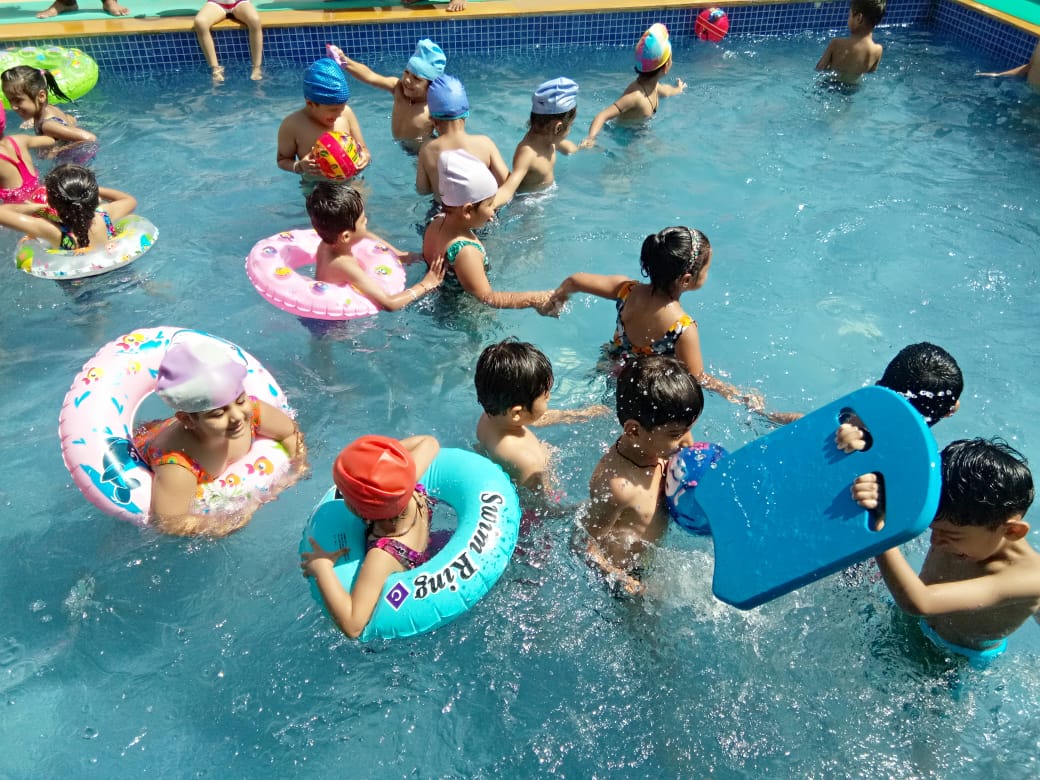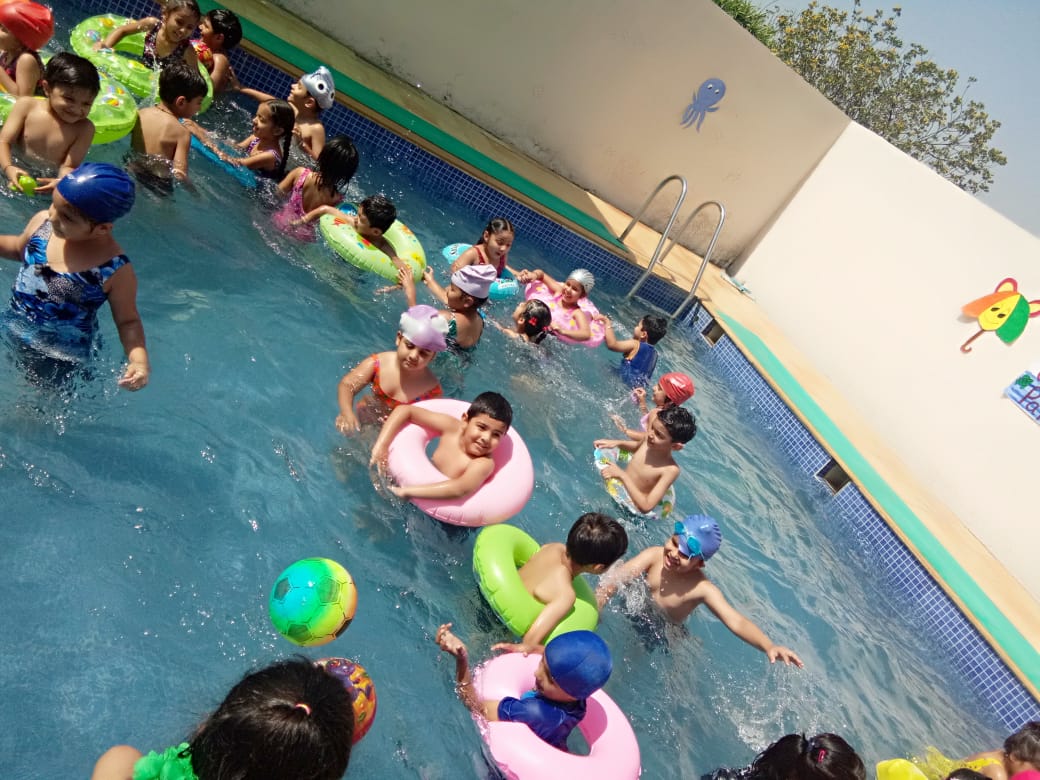 '