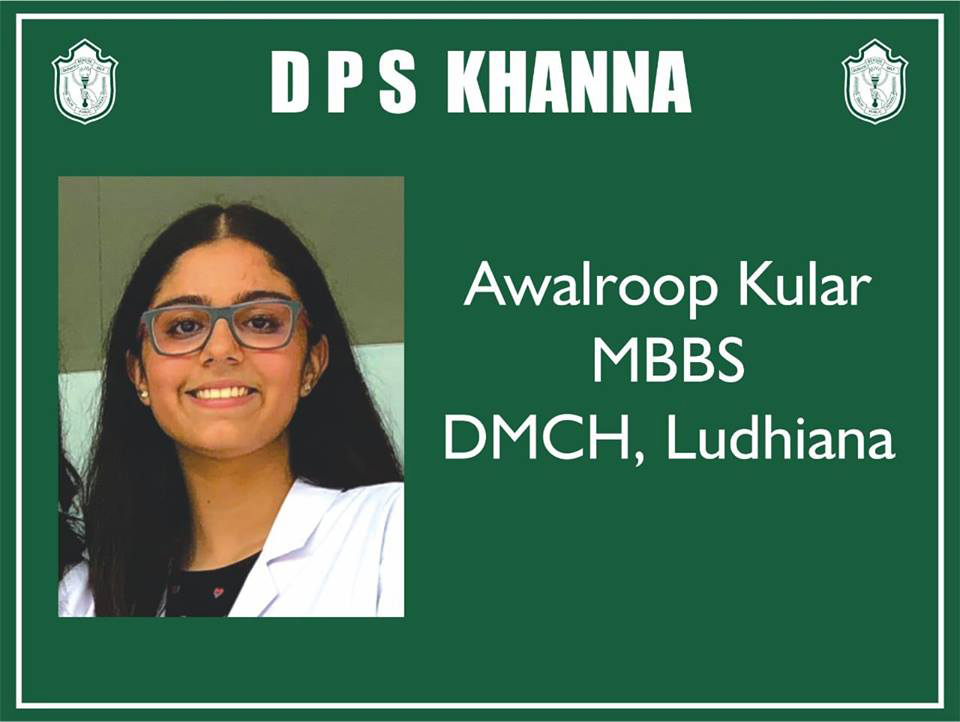 Awalroop Kular, pursuing for MBBS in DMCH, Ludhiana is 10 CGPA holder in Class X Board Exams. An asset to DPS Khanna, Awalroop inherits the ethics that every student must have. In just 2years that she spent here, she made a special corner in every body's mind. She believes that a child can be groomed well during school days as these are the foundations years of a child's life. She further says that every moment spent in school led to her development and growth. The management and the staff of DPS Khanna is very supportive in pushing the limits of the children for nurturing their personality. 
An all rounder that she is, she strongly believes in the philosophy "Bloom wherever you are planted". She excelled not only in academics but also in co-curricular activities of the school. Her active participation in Inter-house, literary and sports activities enhanced her confidence. Awalroop took a keen part in debates, declamations, visual and performing art, essay writing competitions etc. She is an avid reader too.
She further emphasizes that such a platform boosts the confidence of the students tremendously when we do well in areas apart from academics. After all, nobody likes to be called just another bookworm!  Let's take a look at some ways to enhance our skills and personality to attain all-round development.