DPS Khanna avidly commemorated the Hindi Diwas. The event was marked by the presence of the whole school. The event started with an introductory speech and a poem. It was followed by a drama and a group song. The comedy Hindi poem recitation and group dance were the highlights of the day.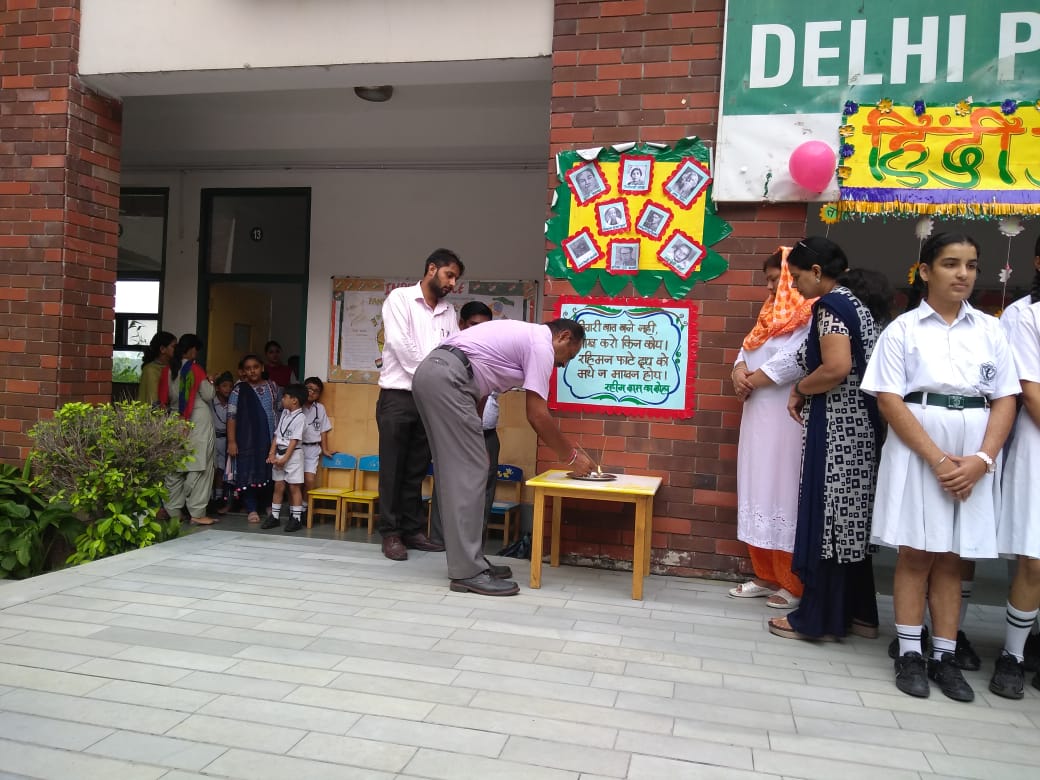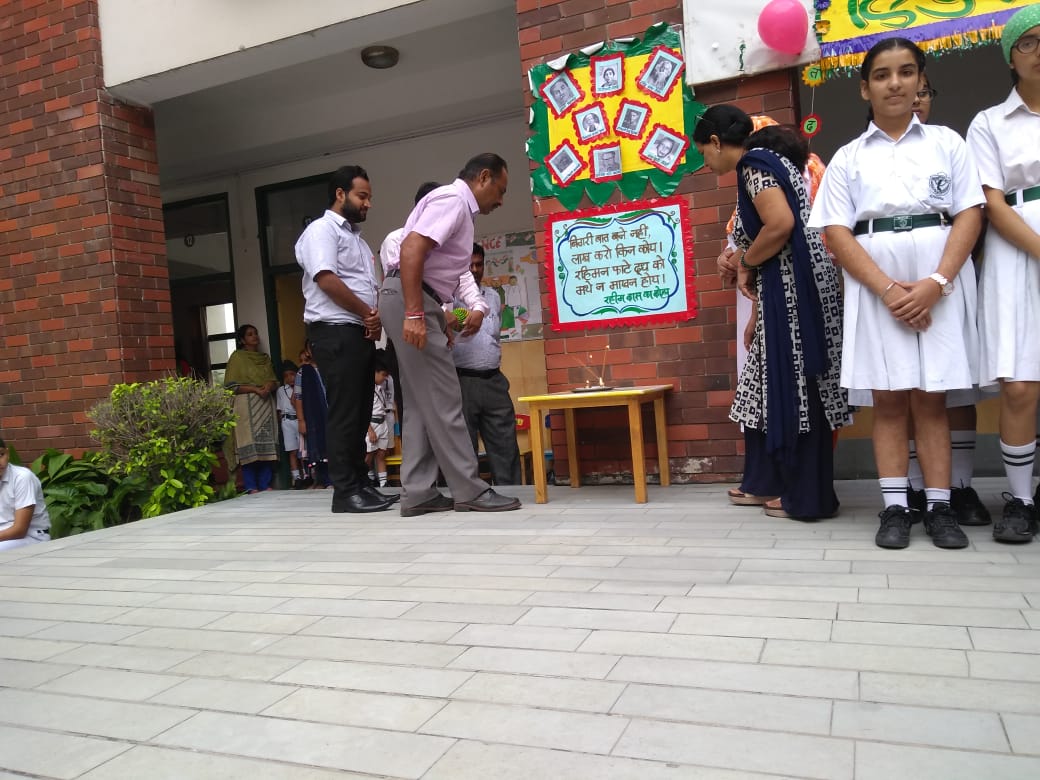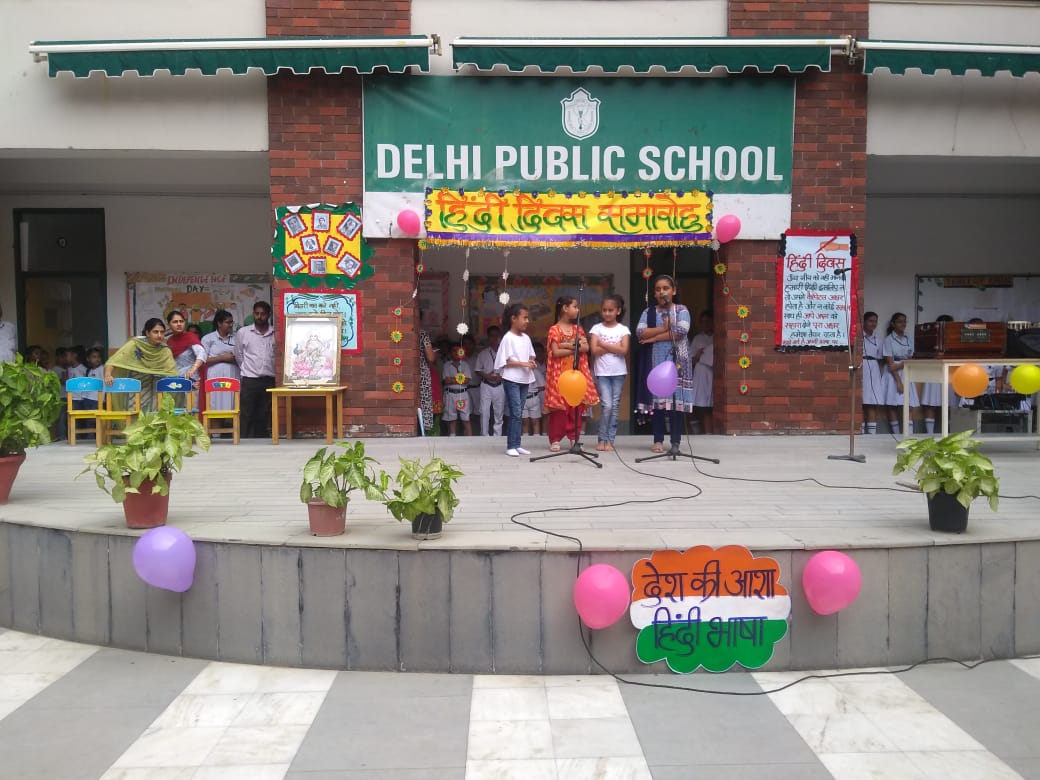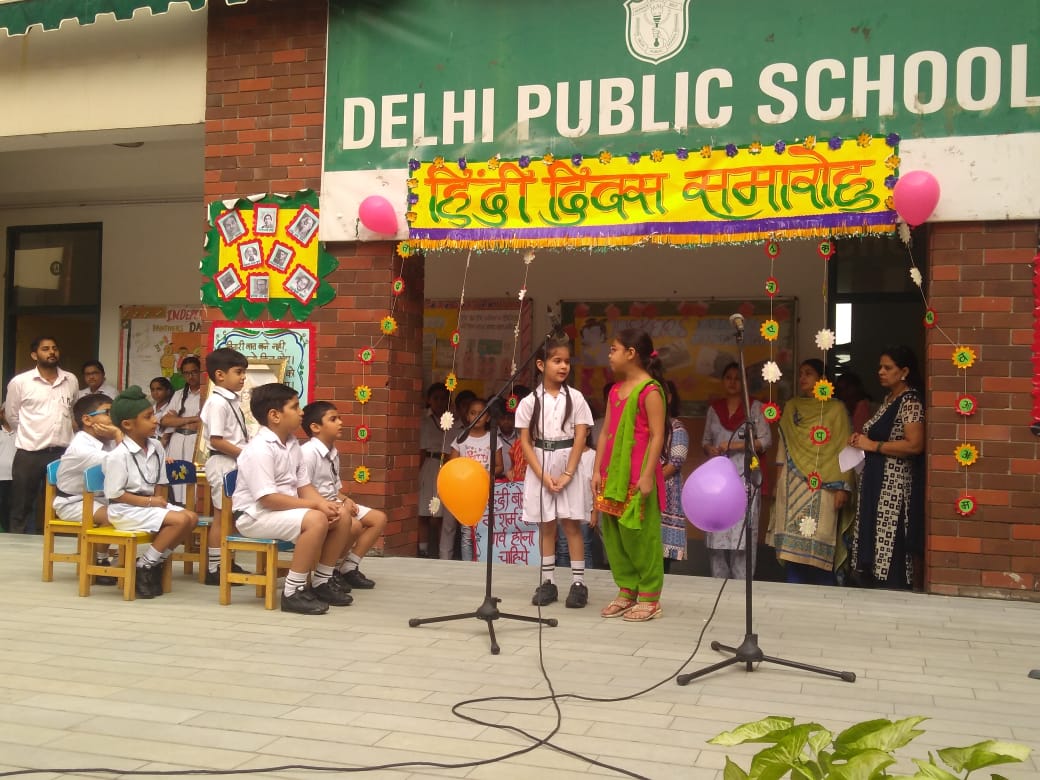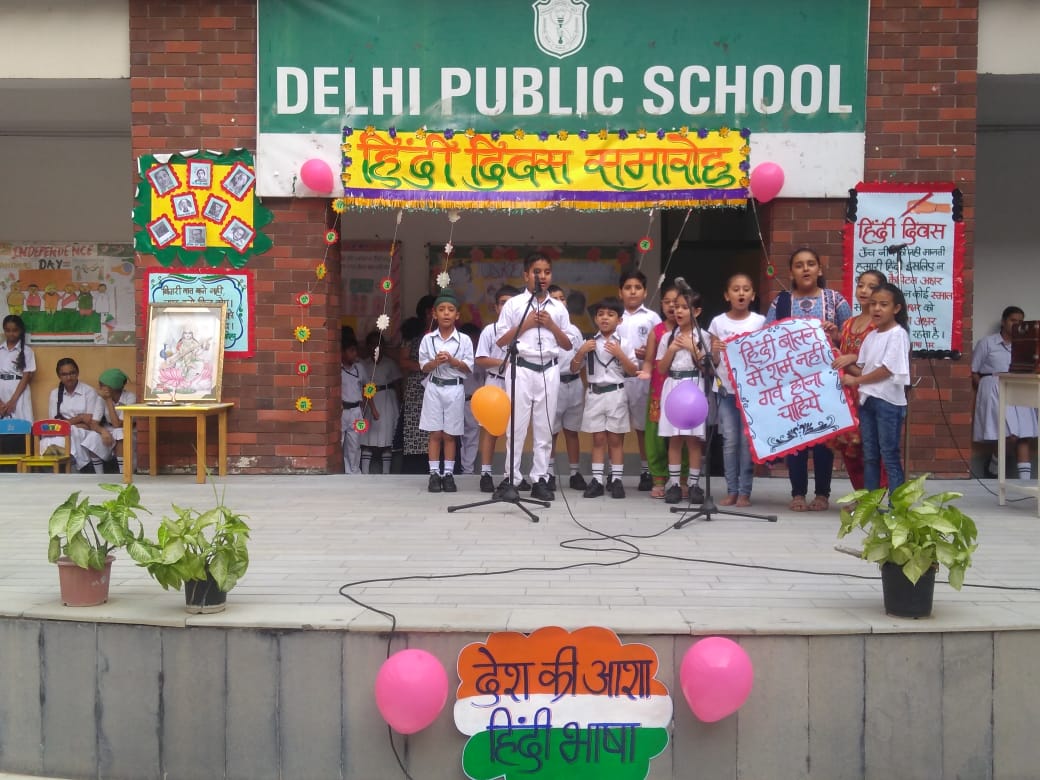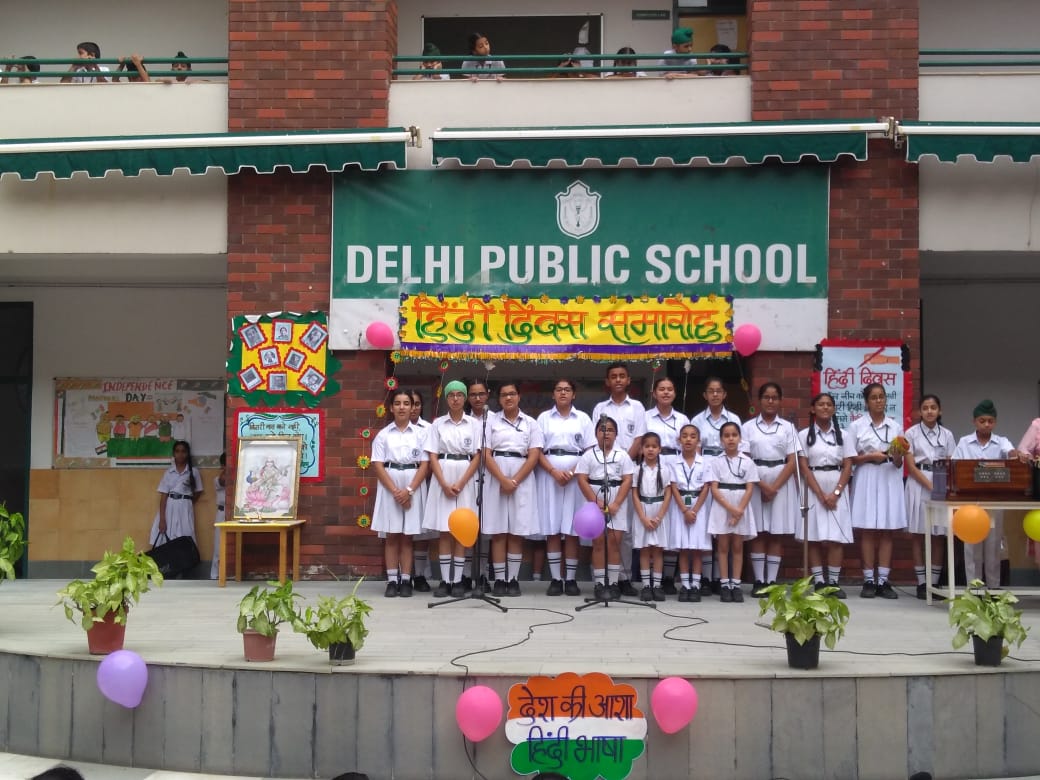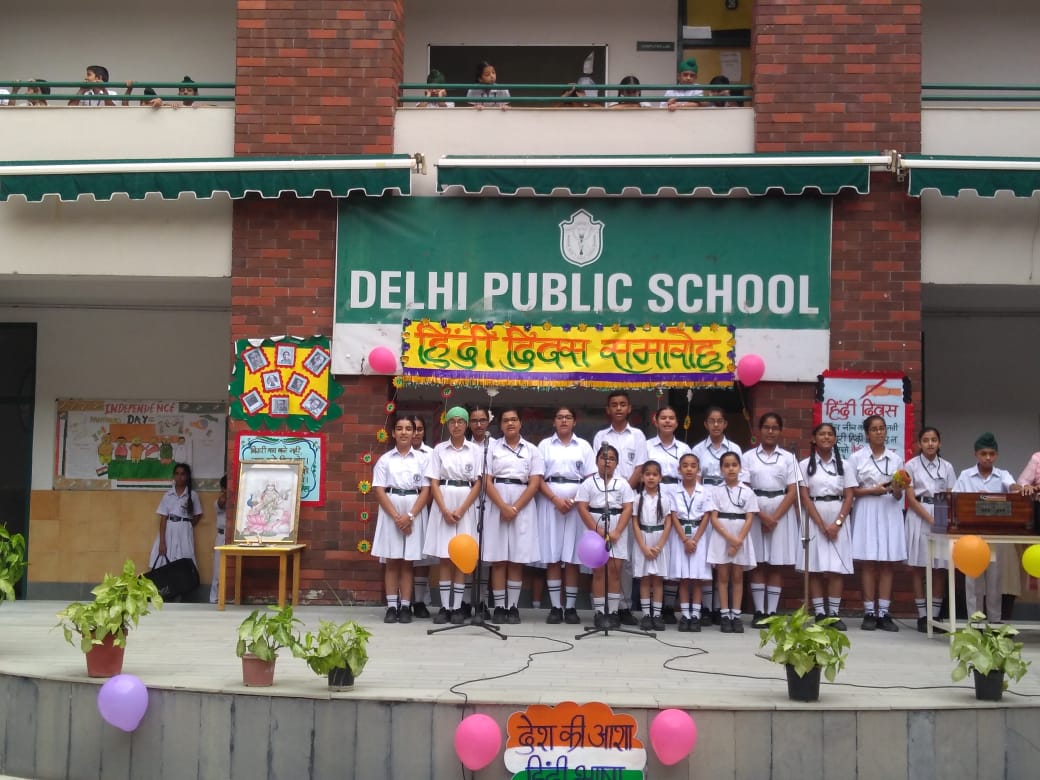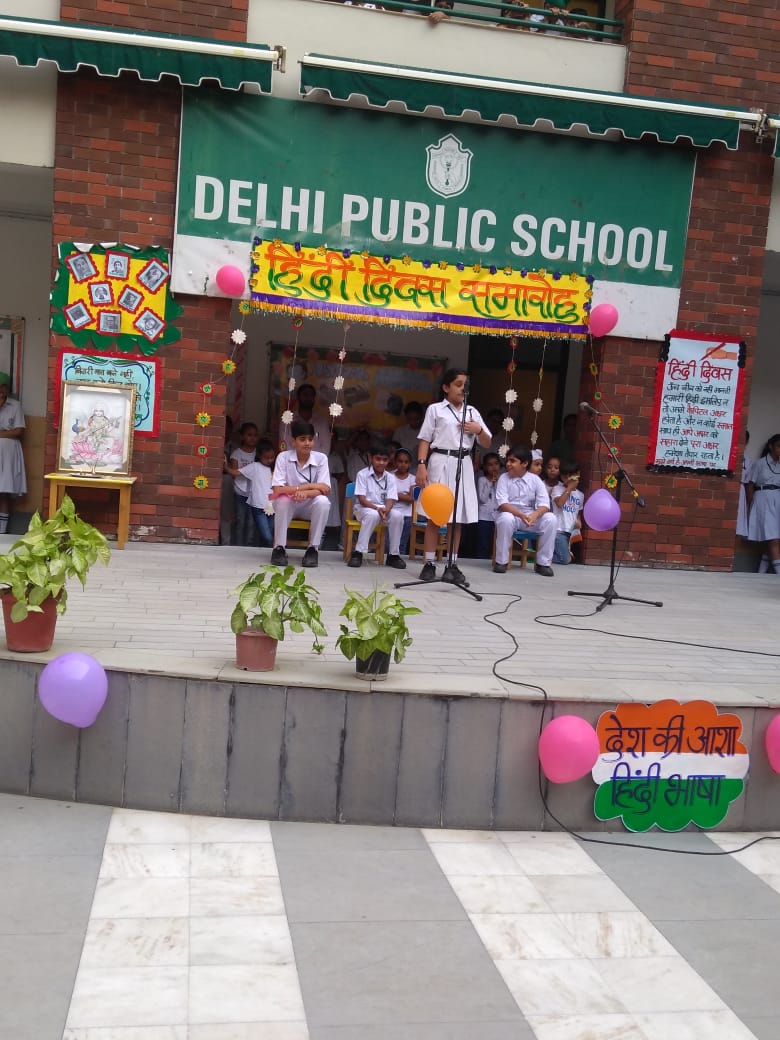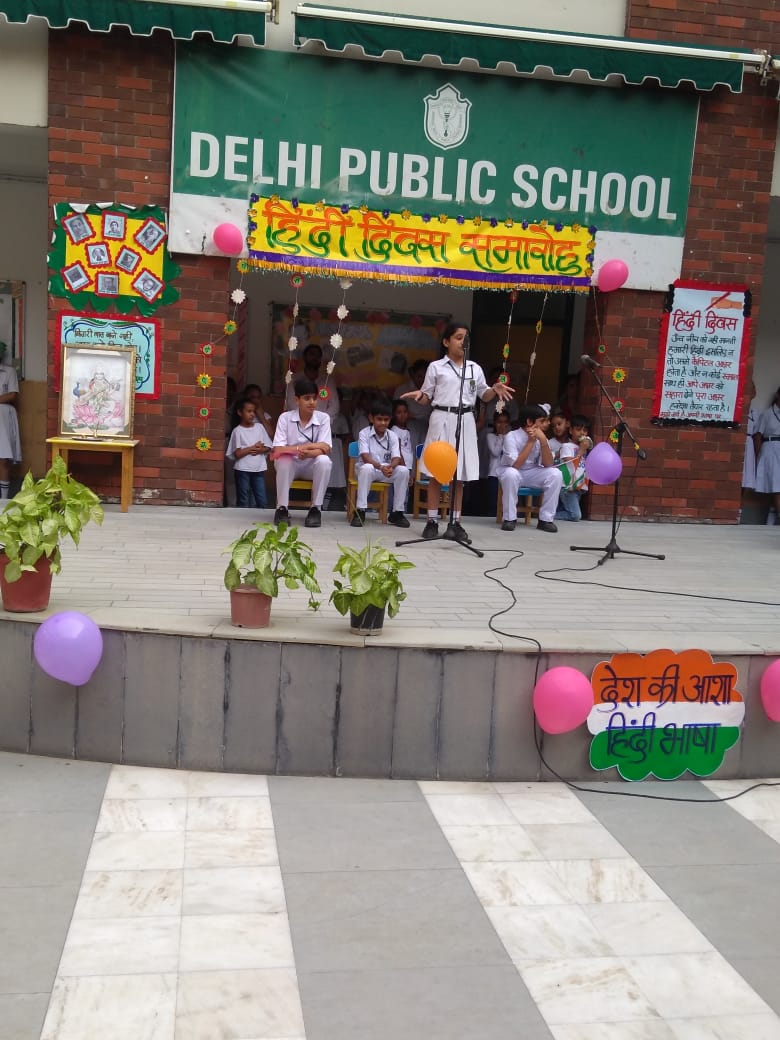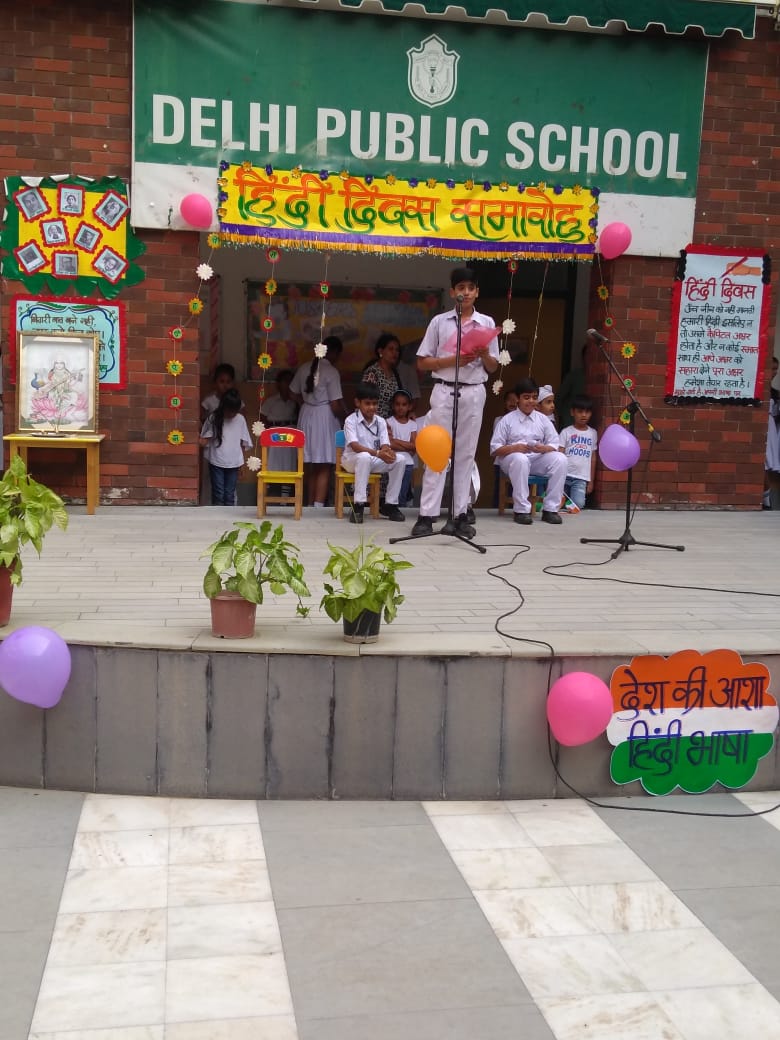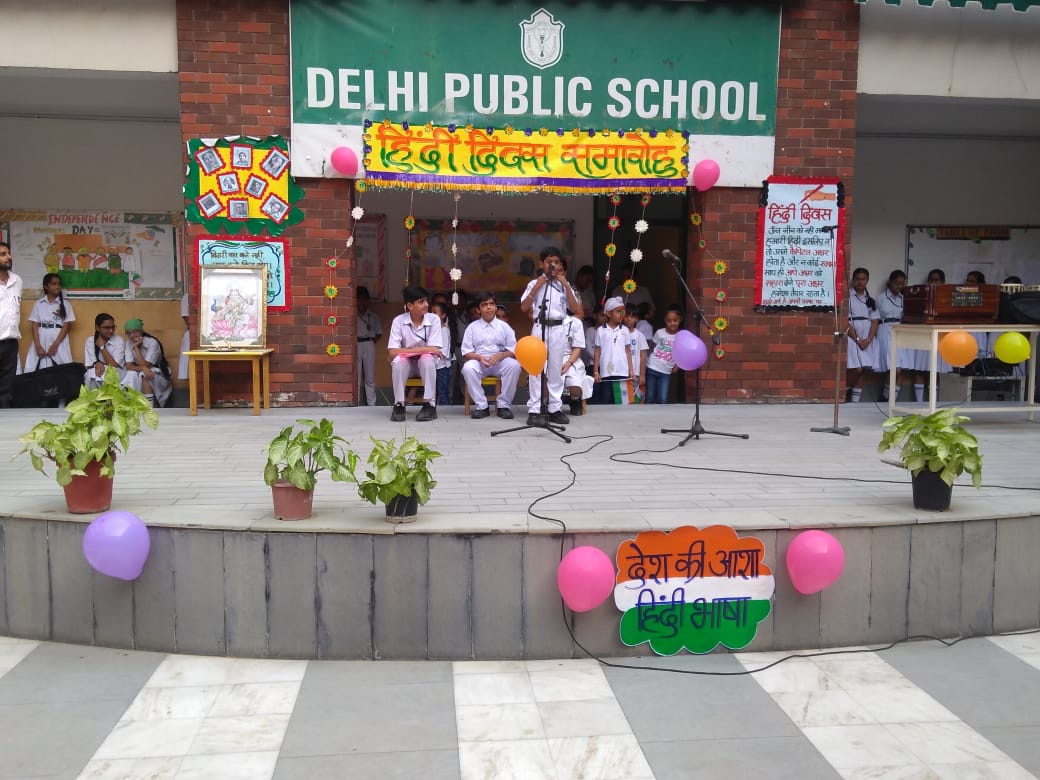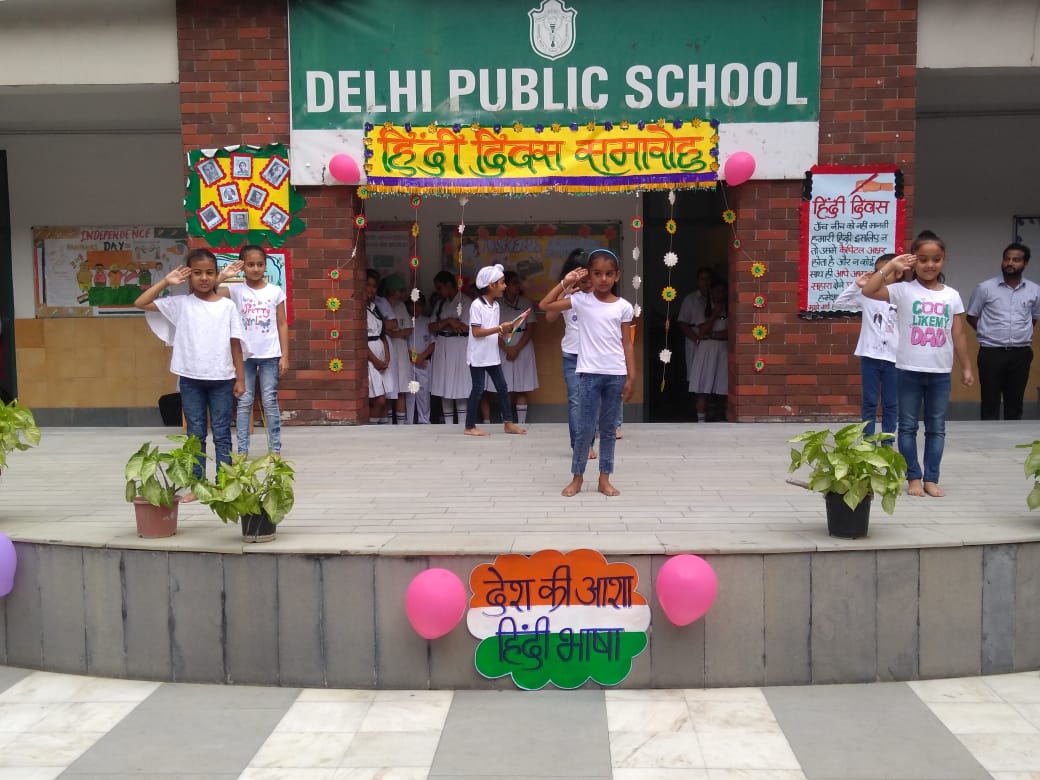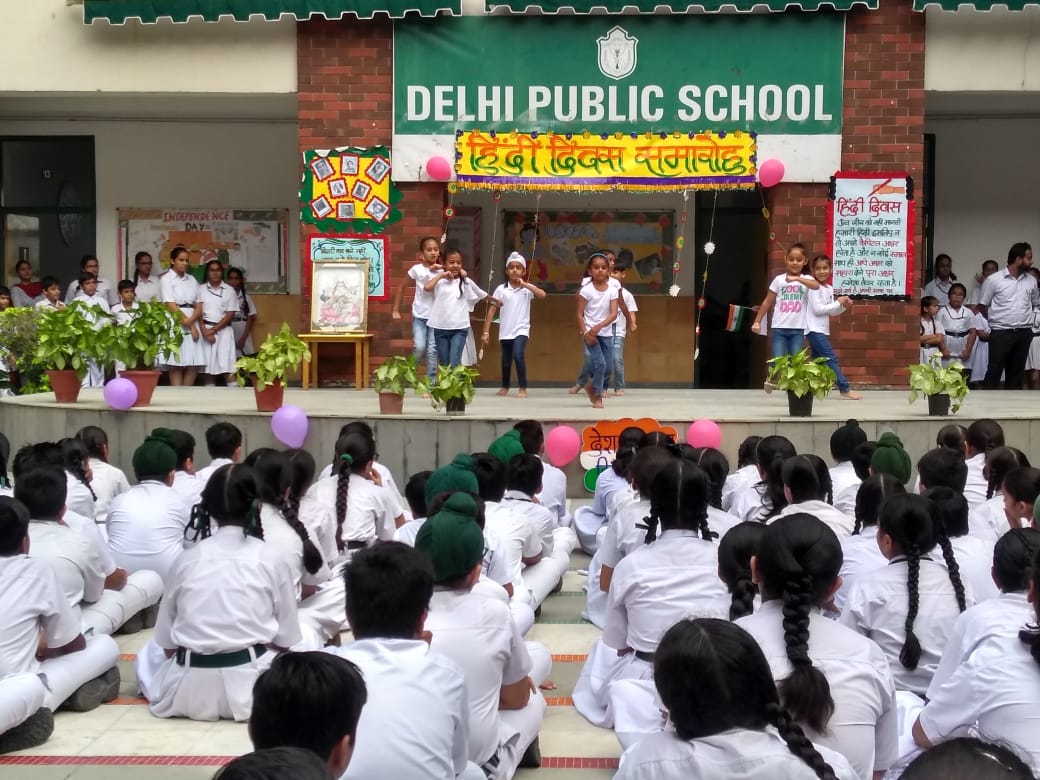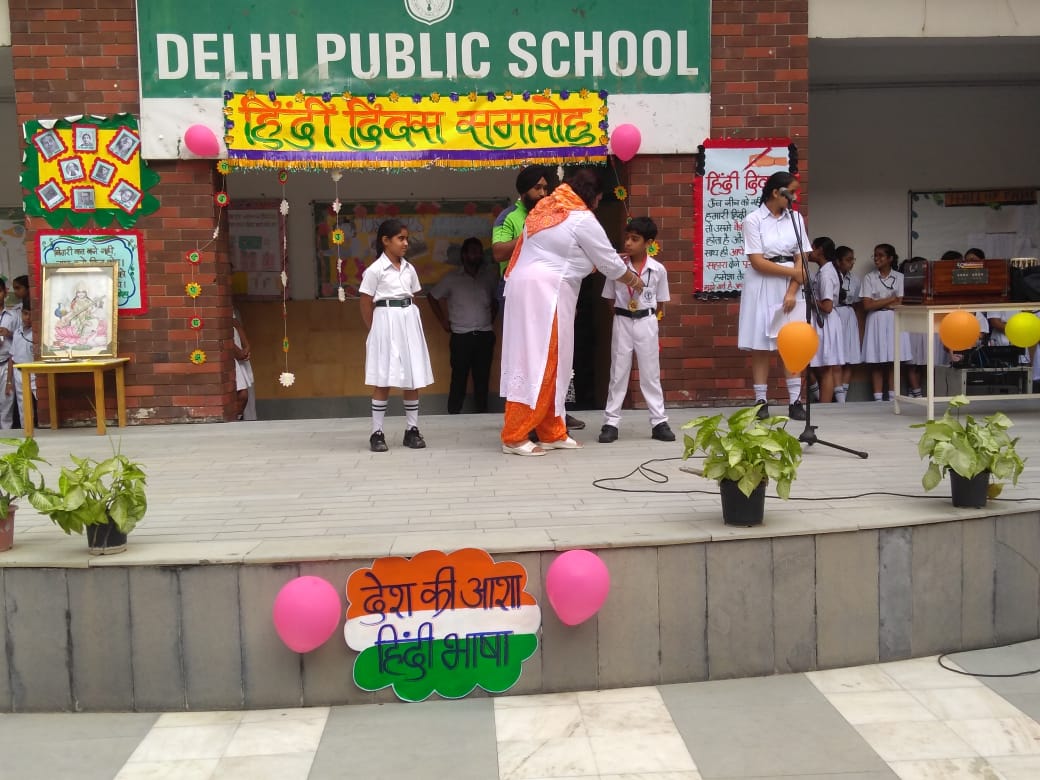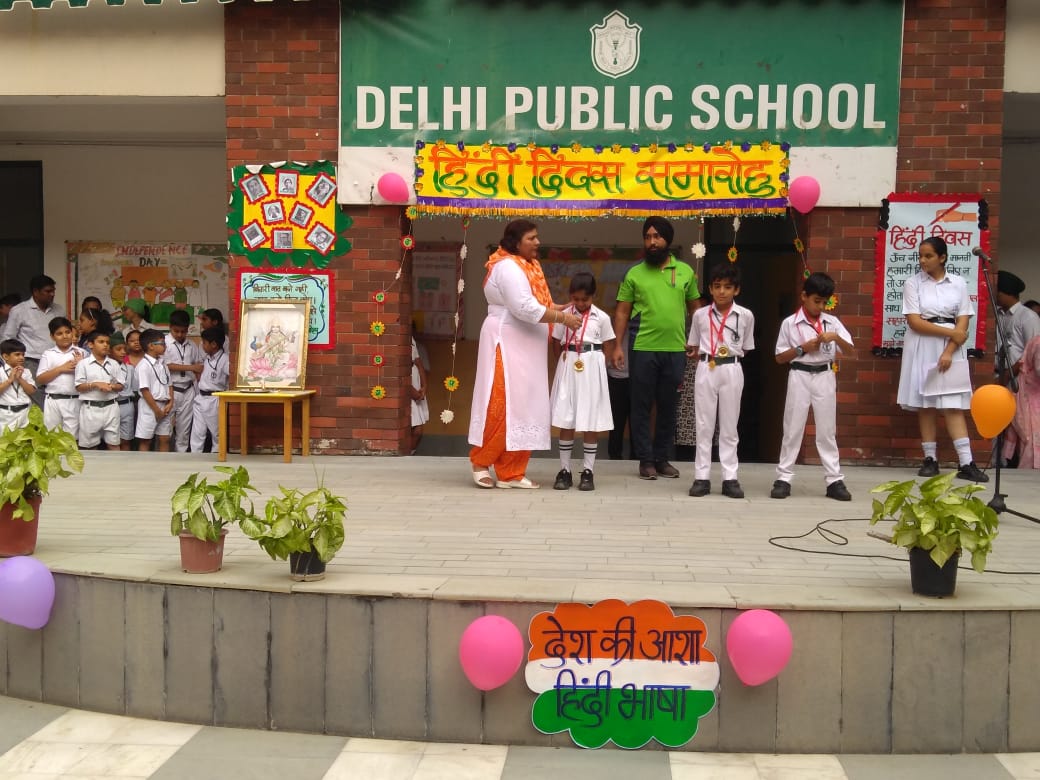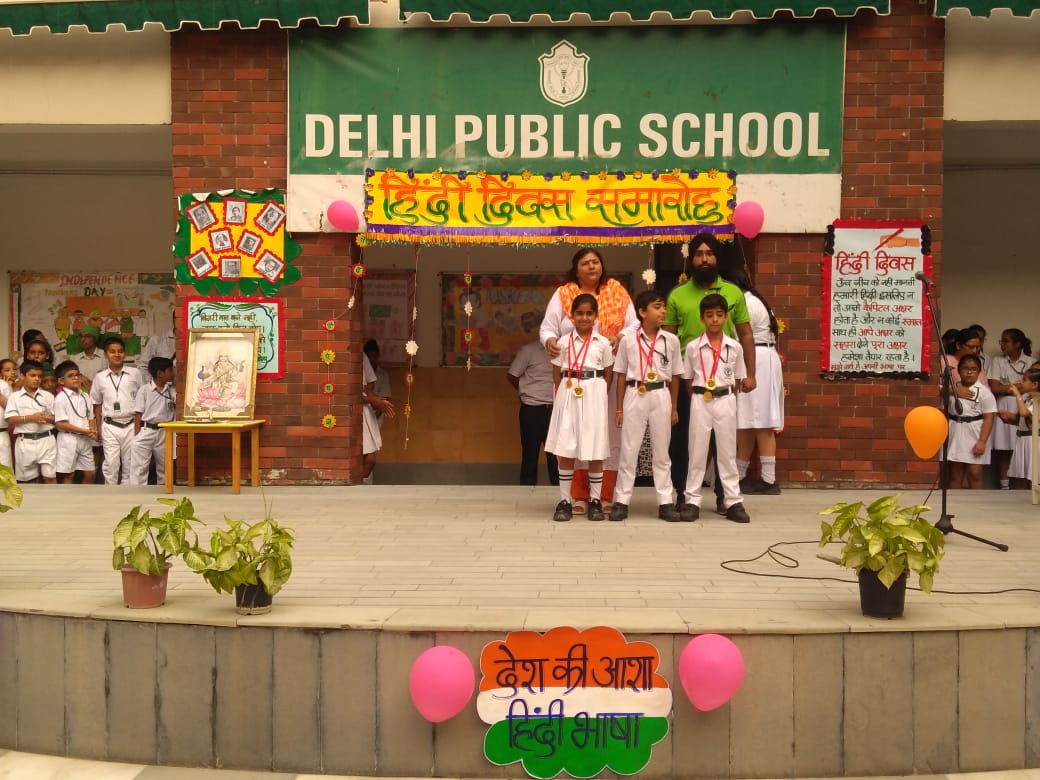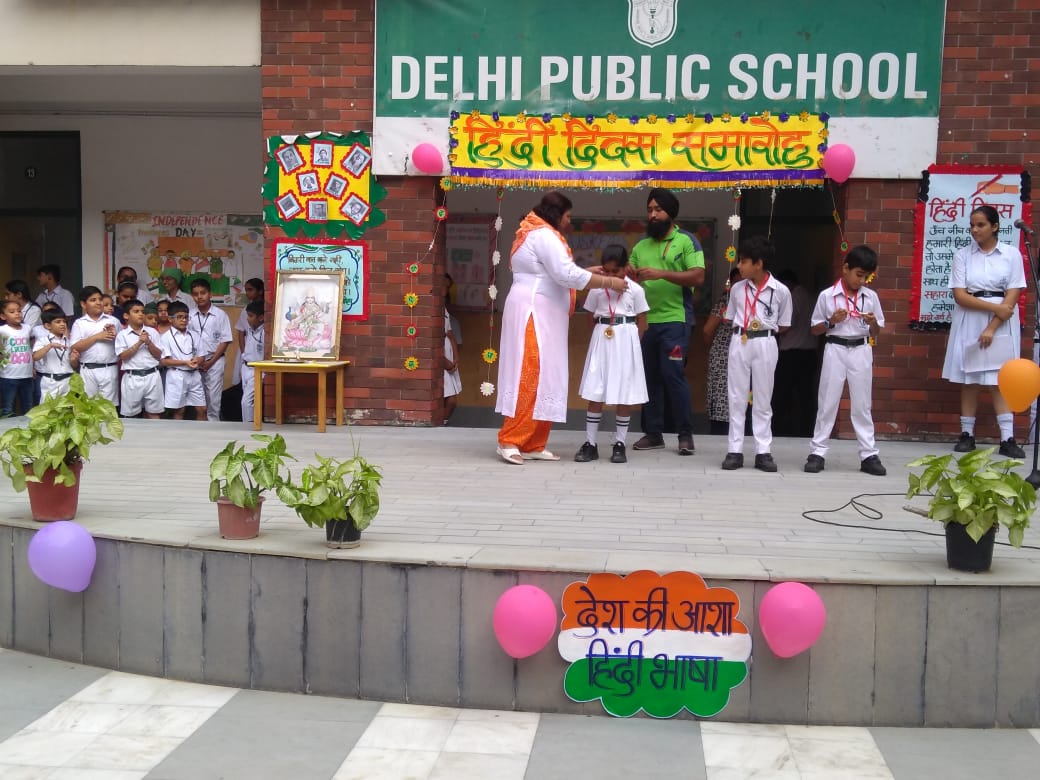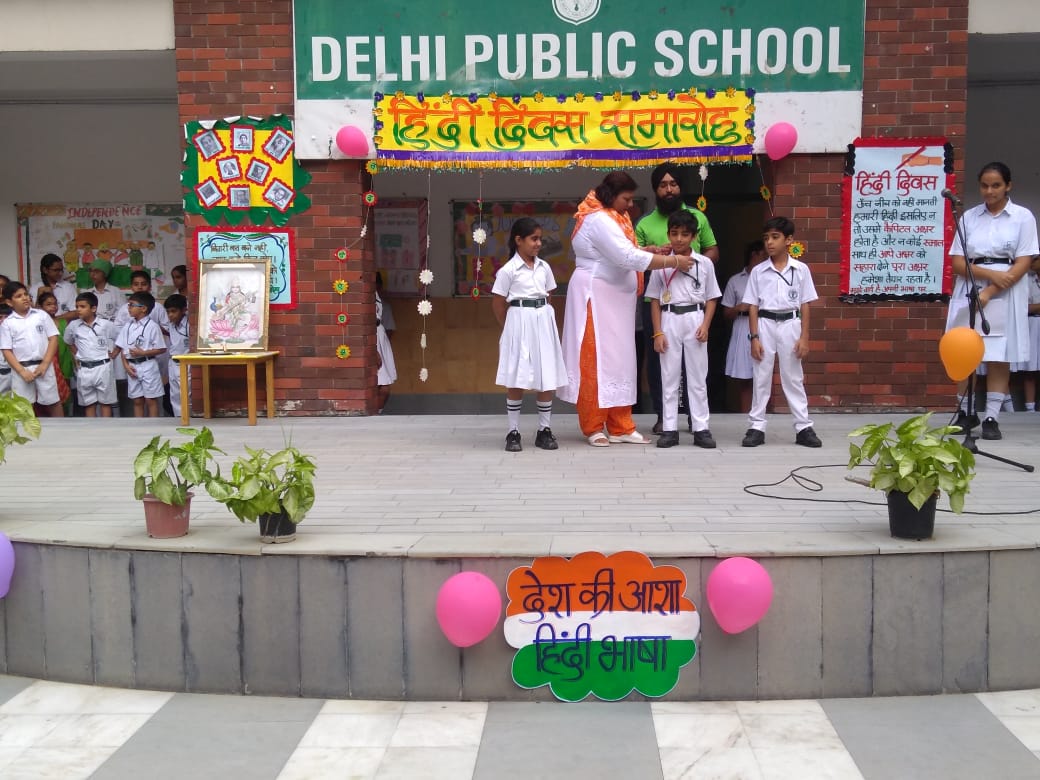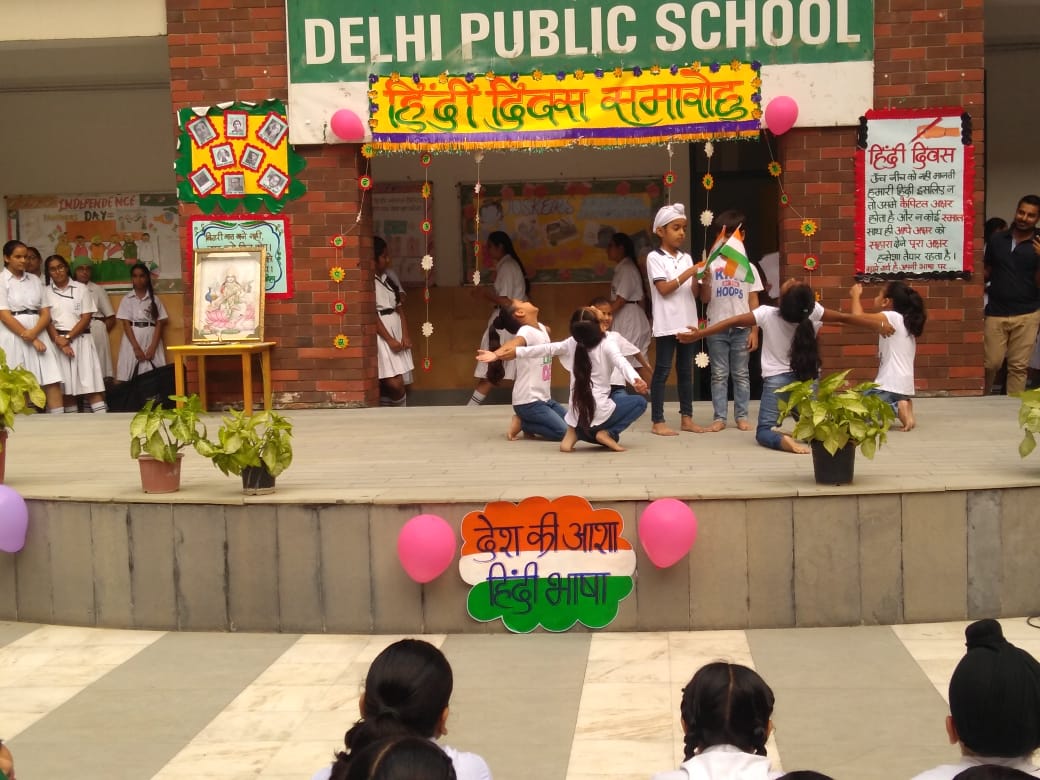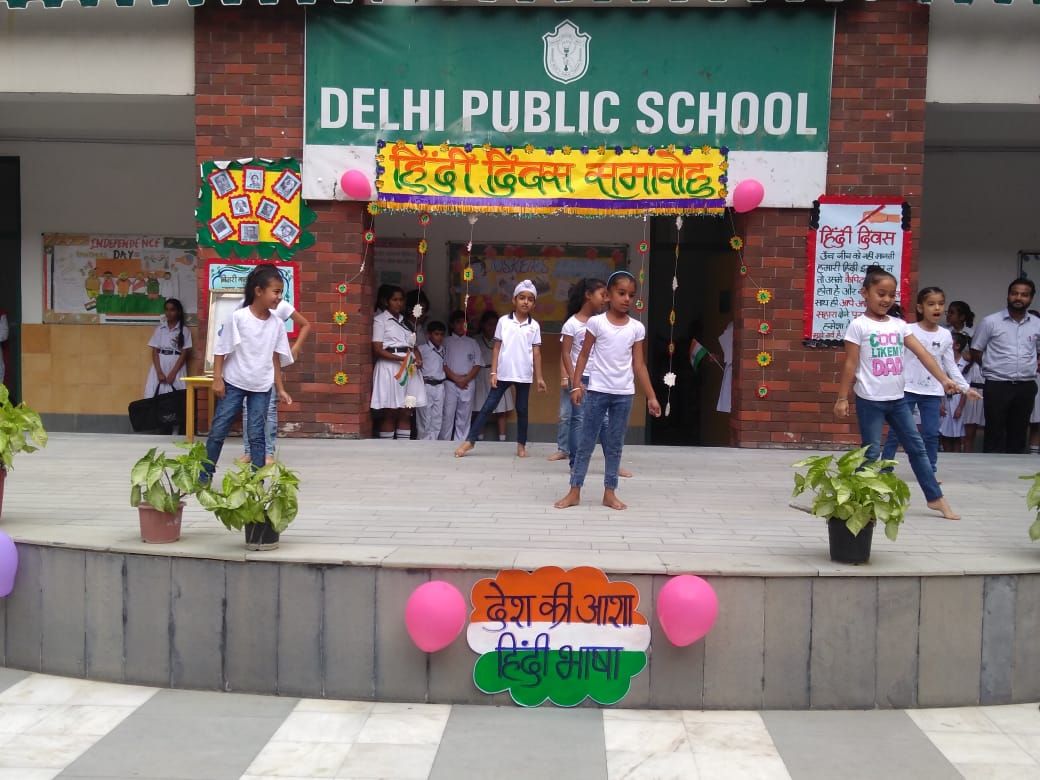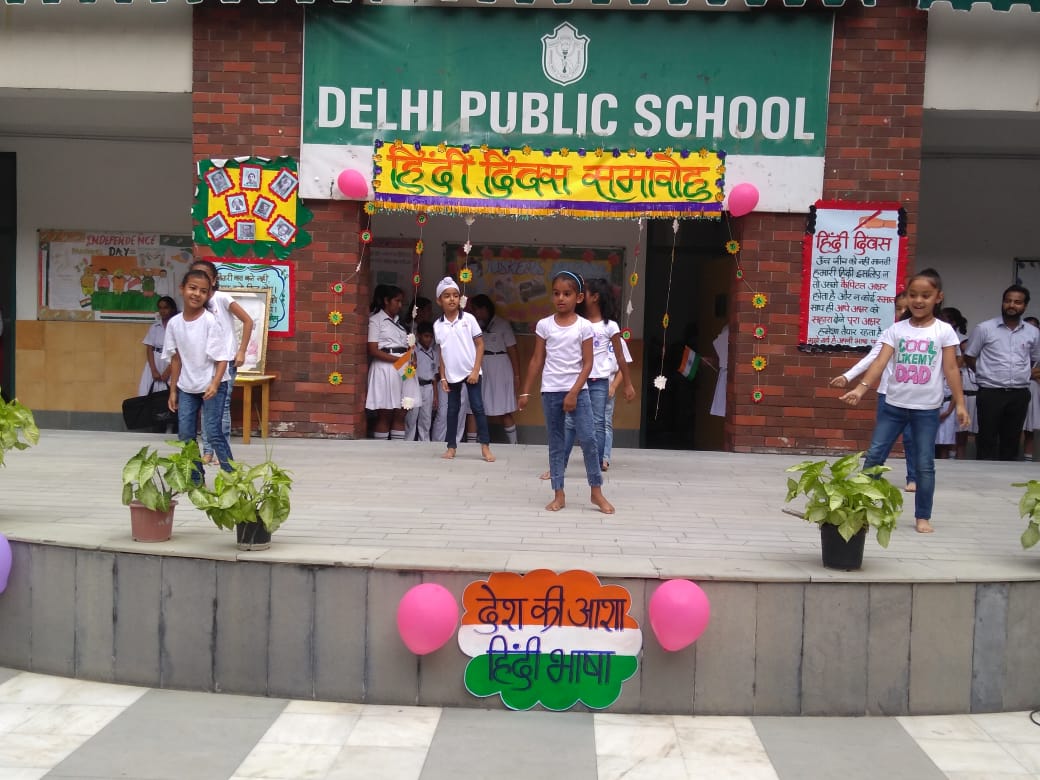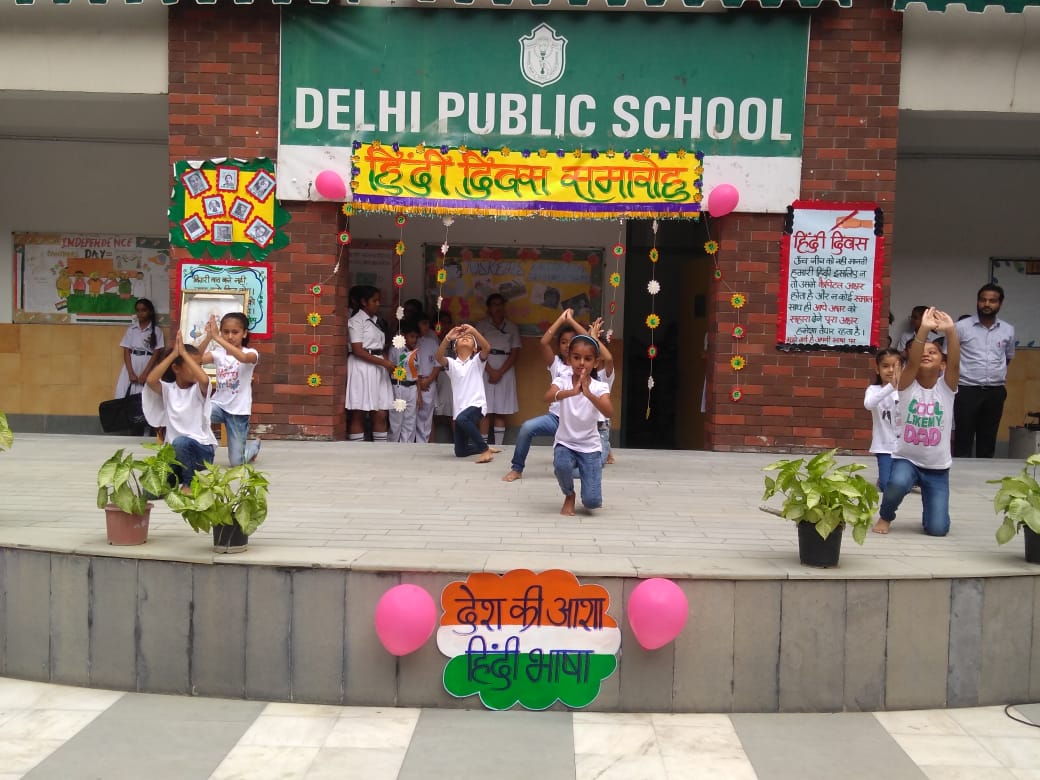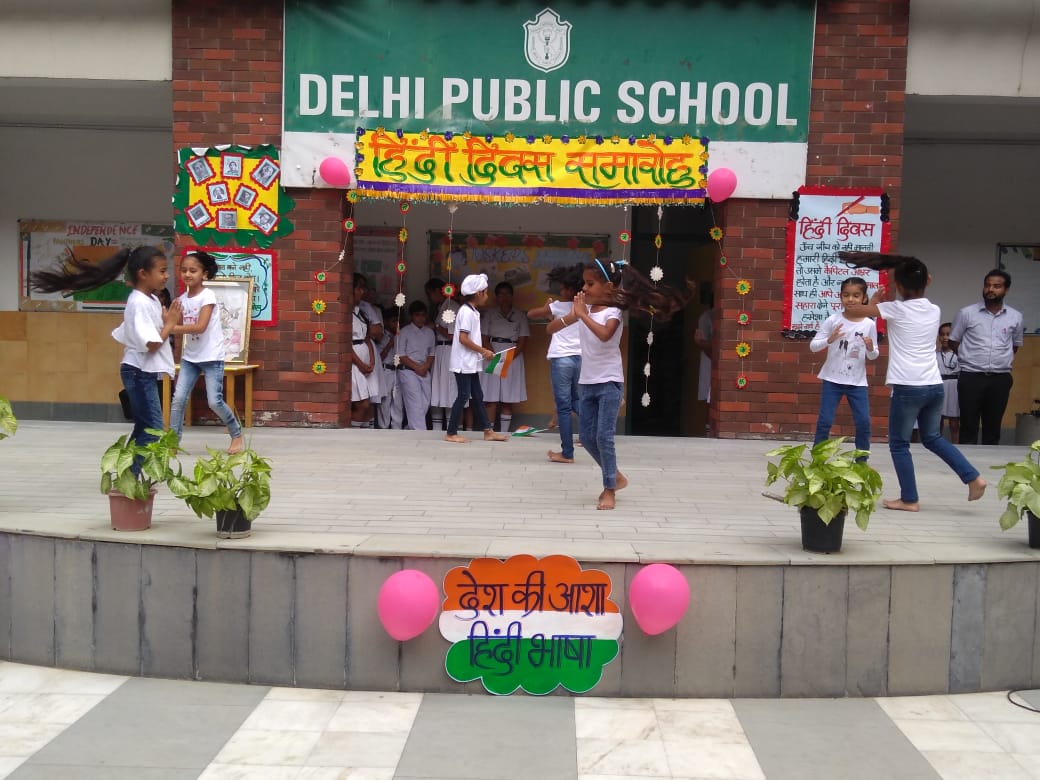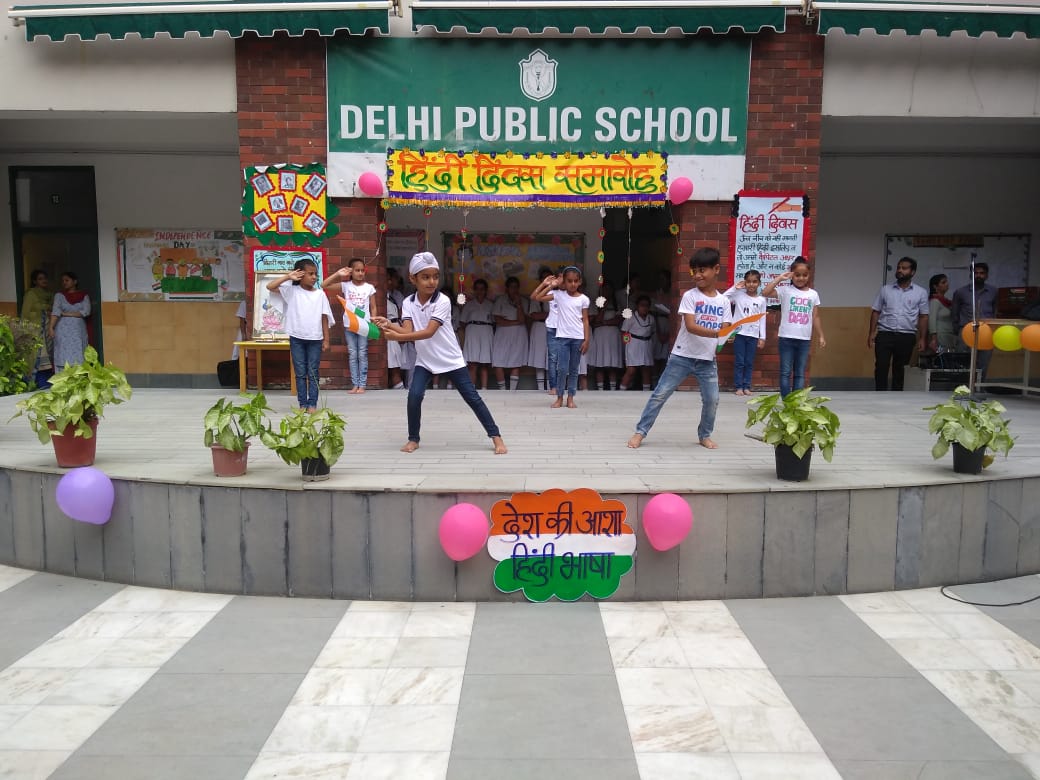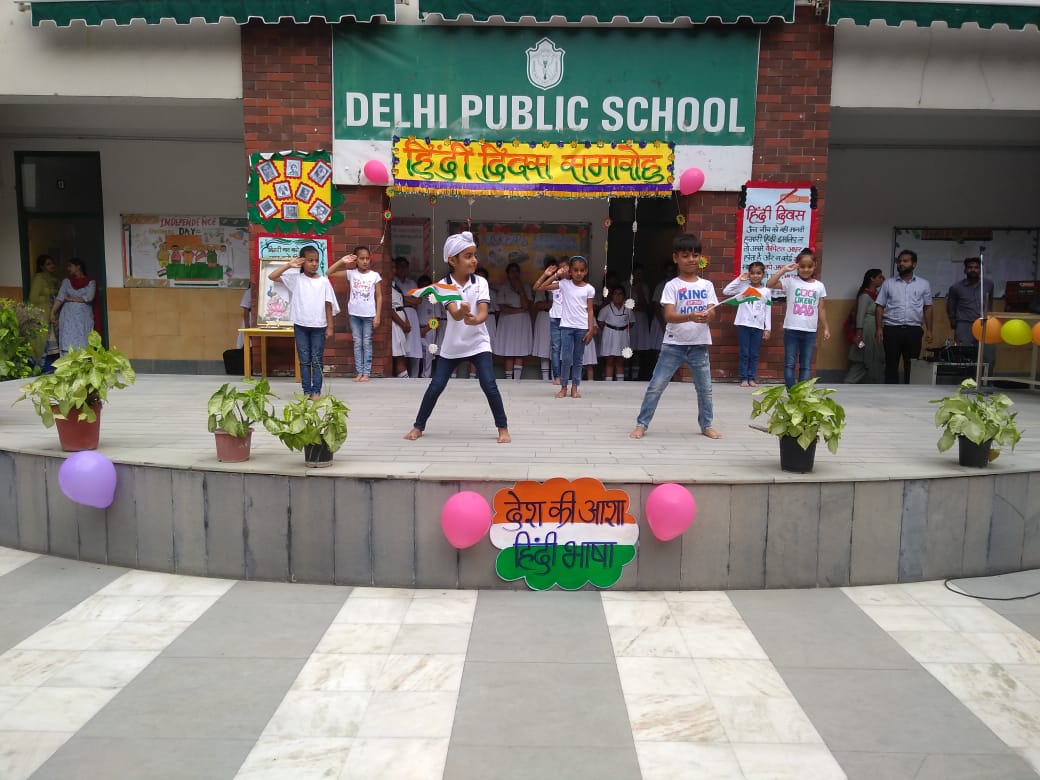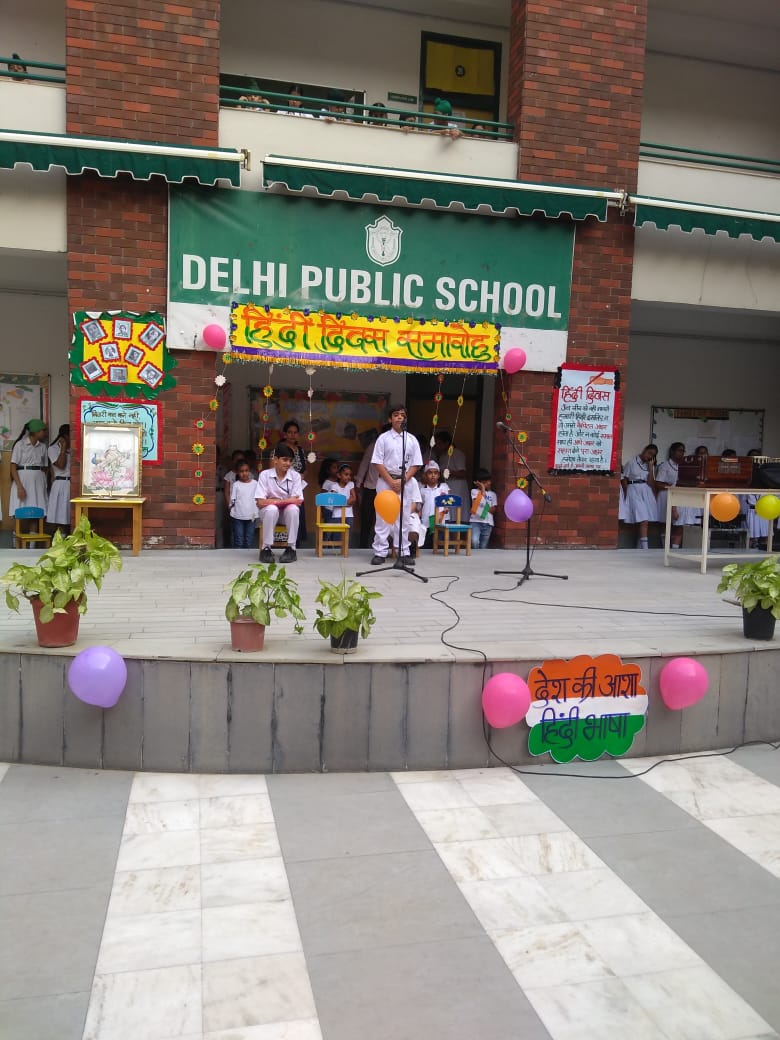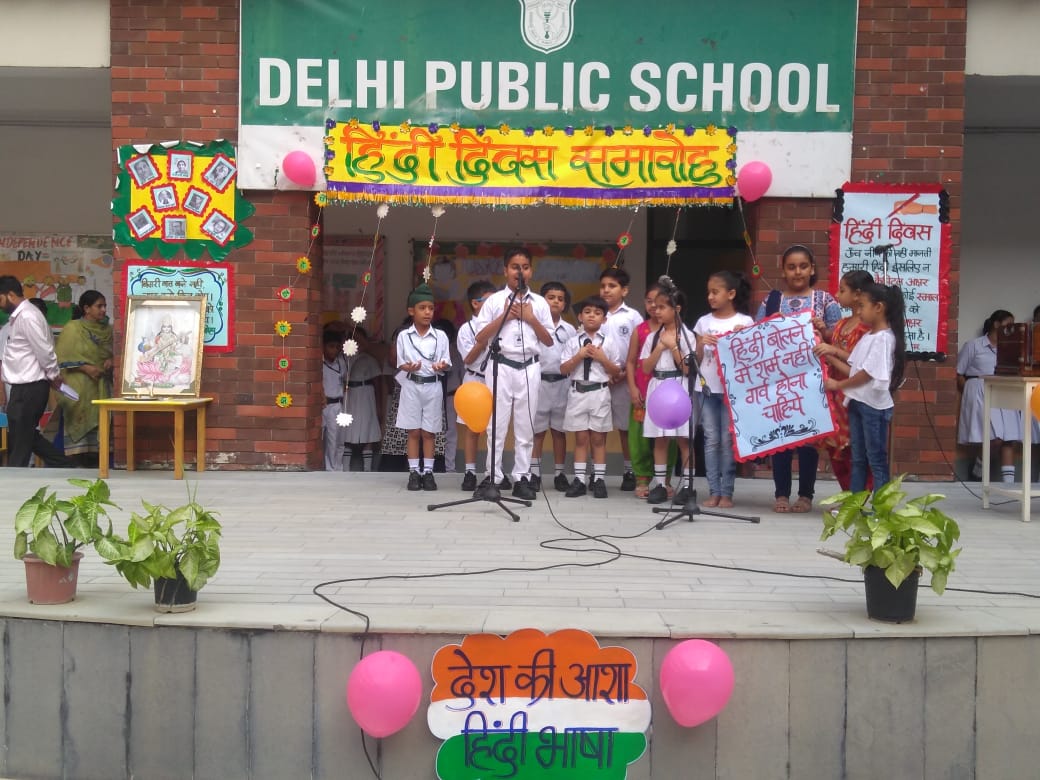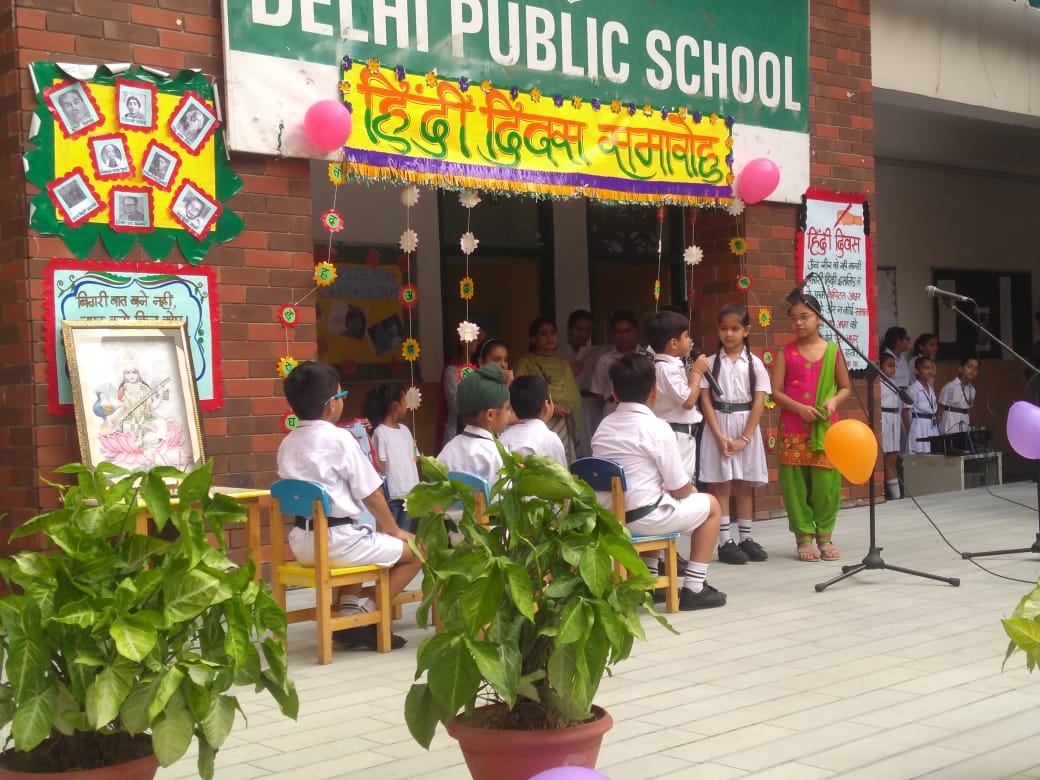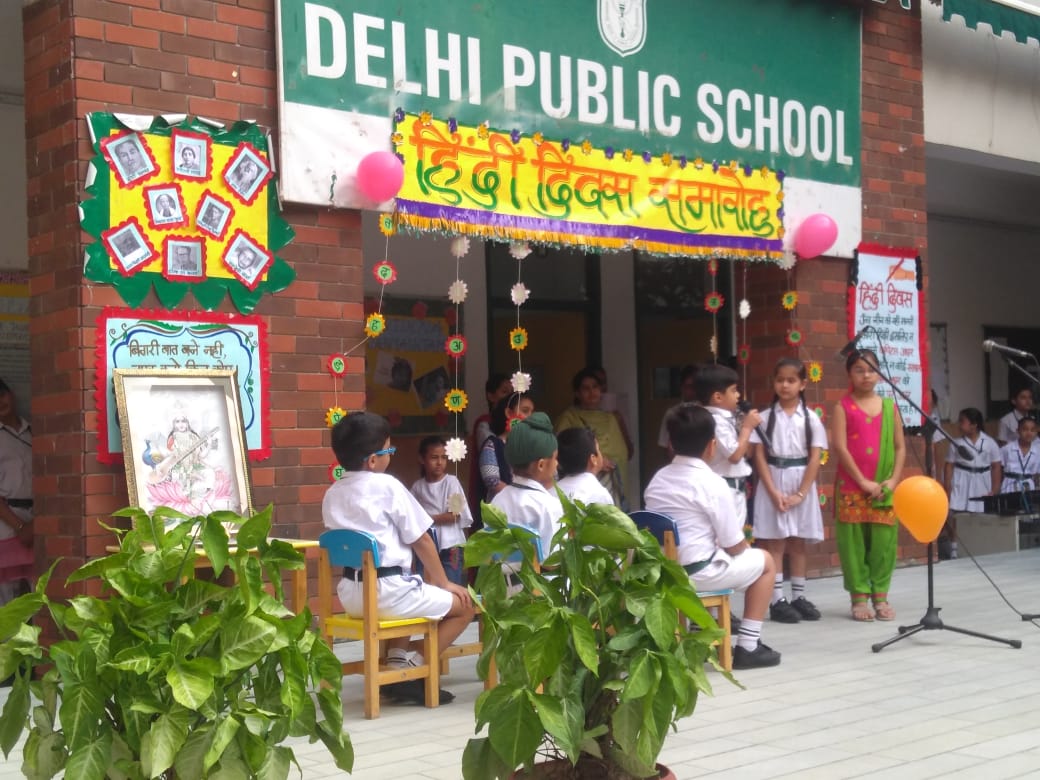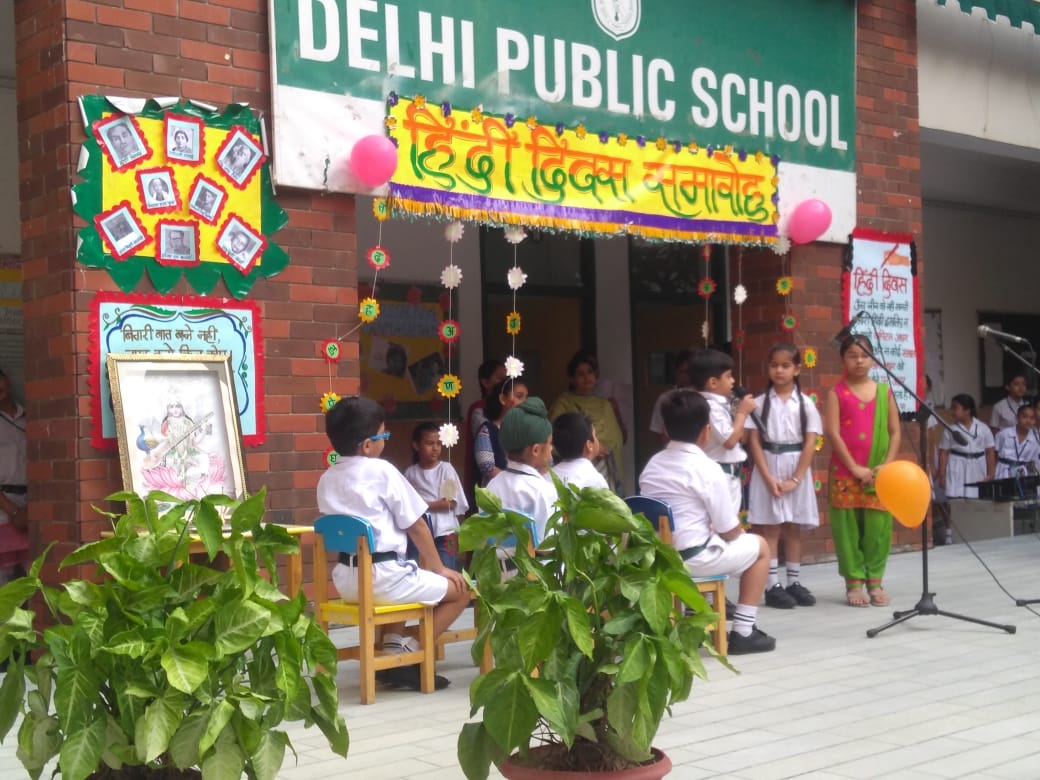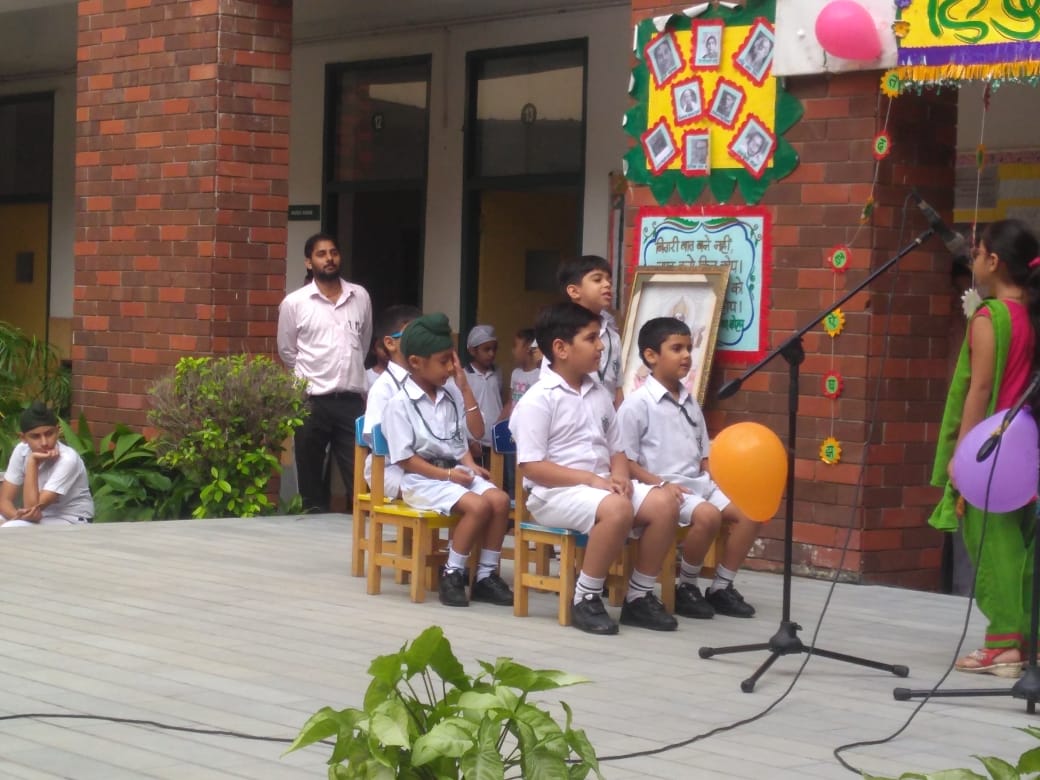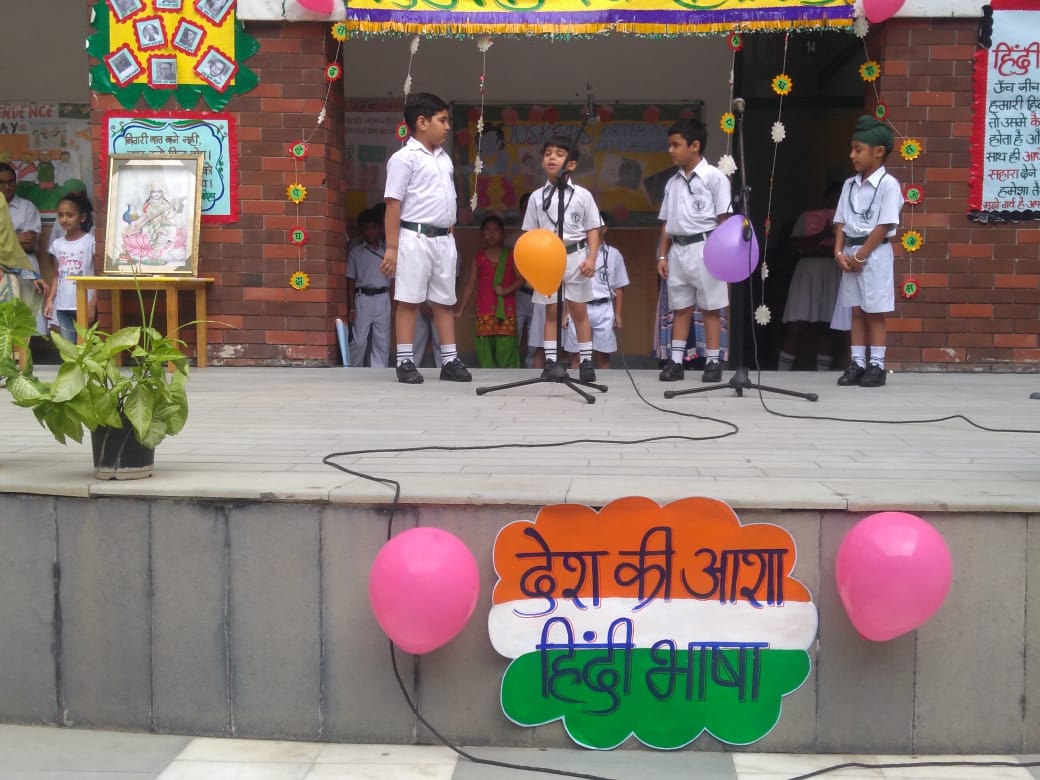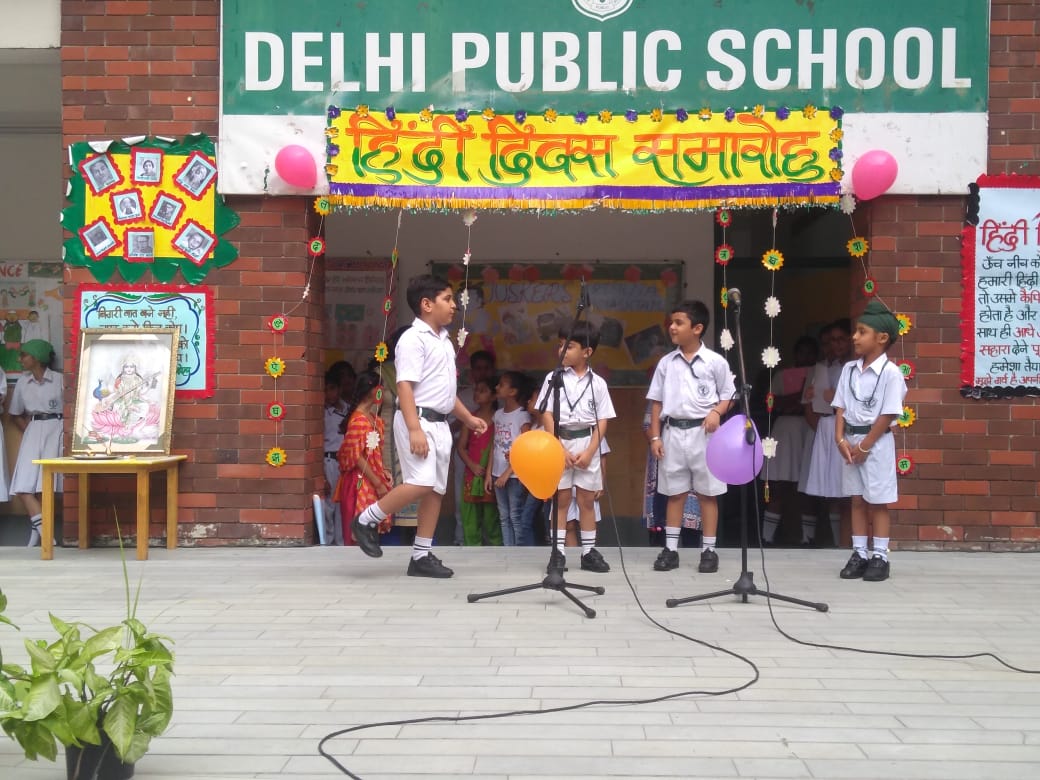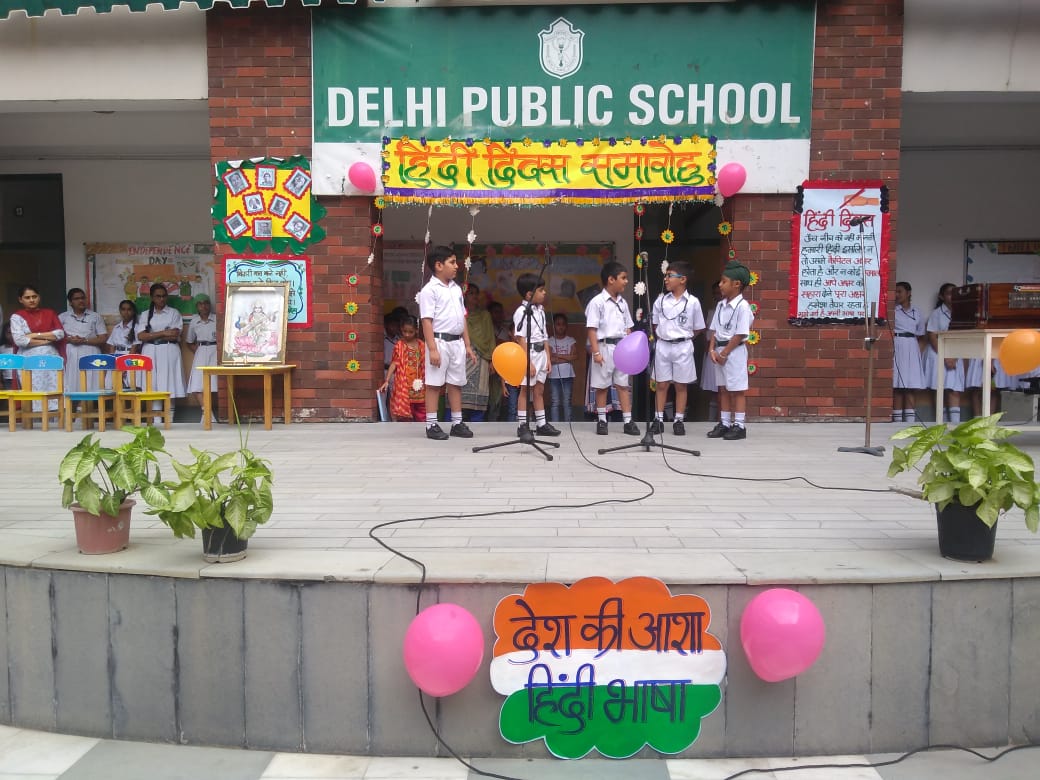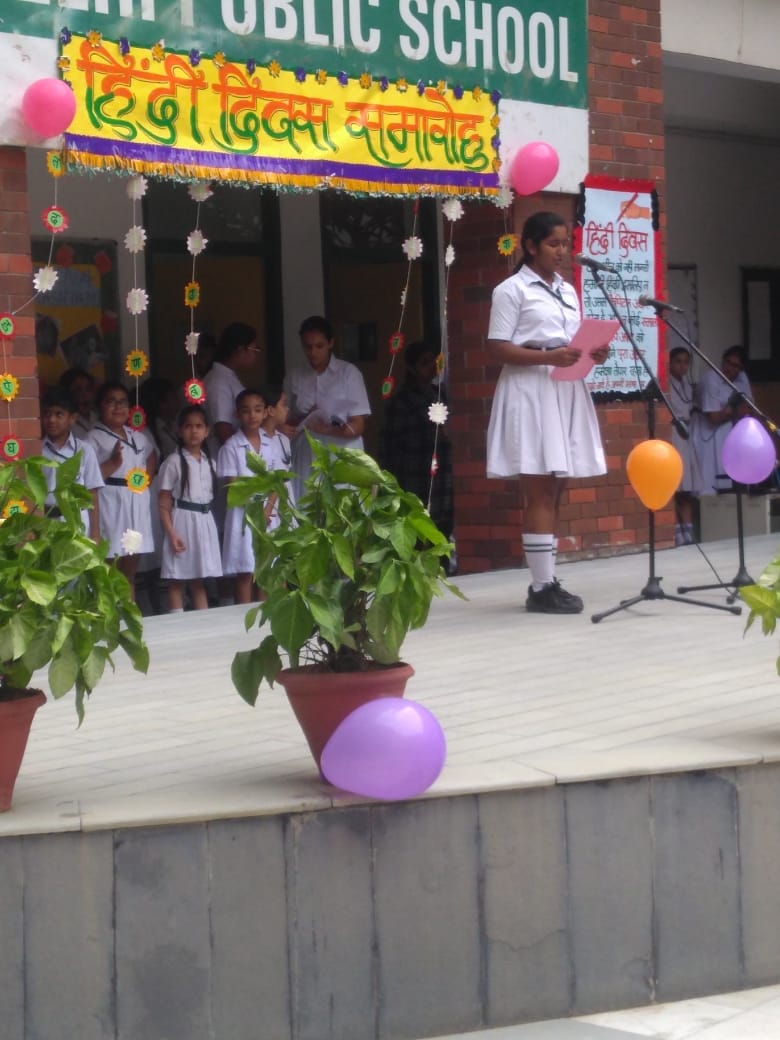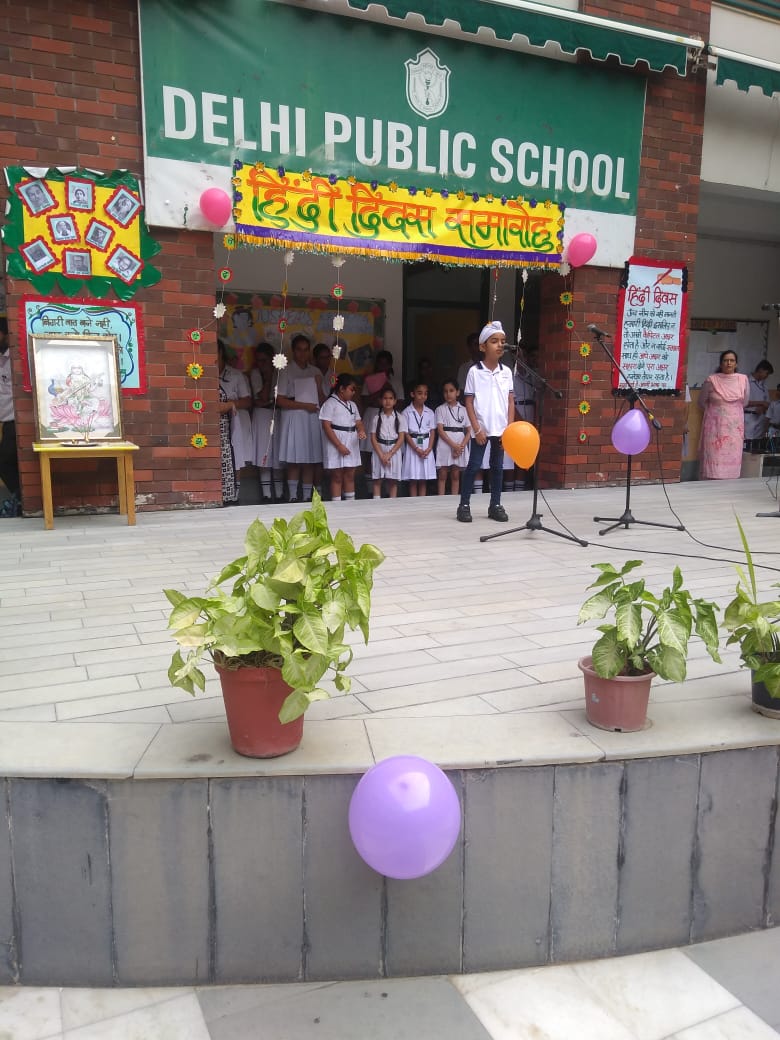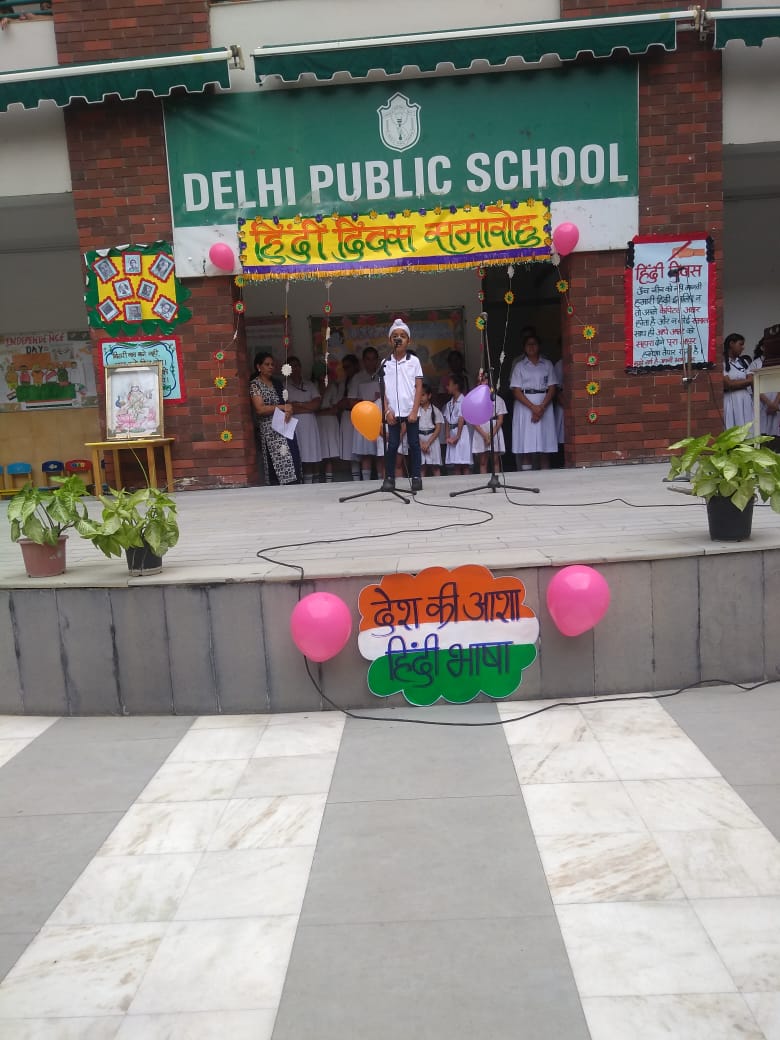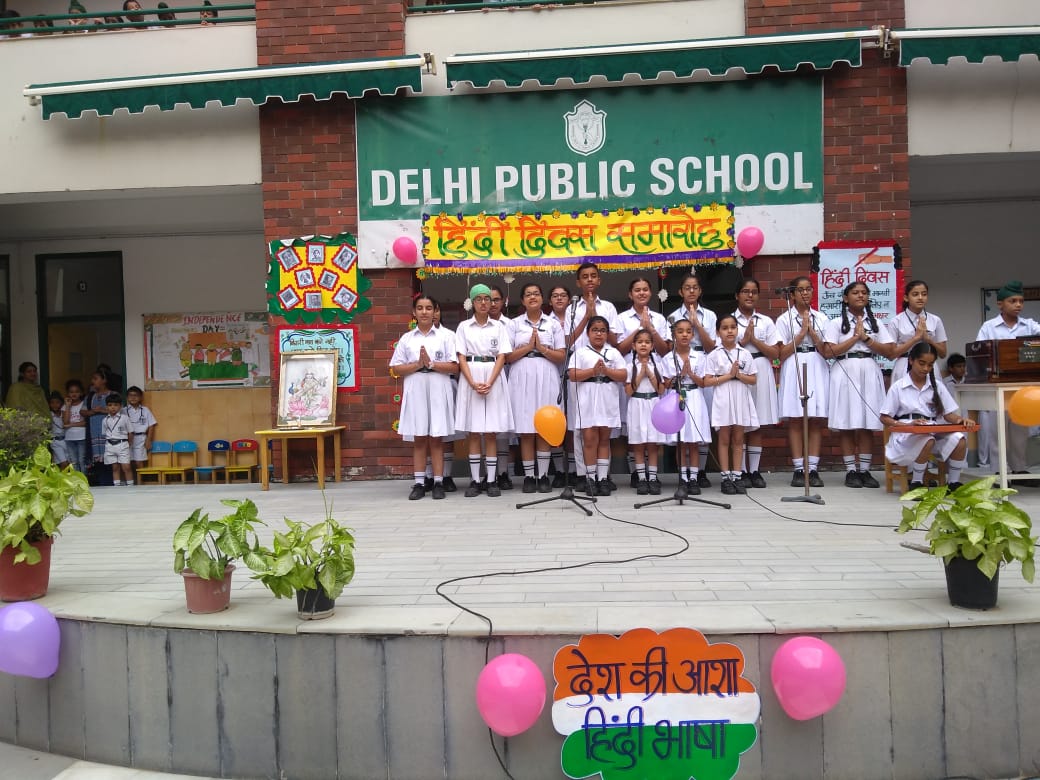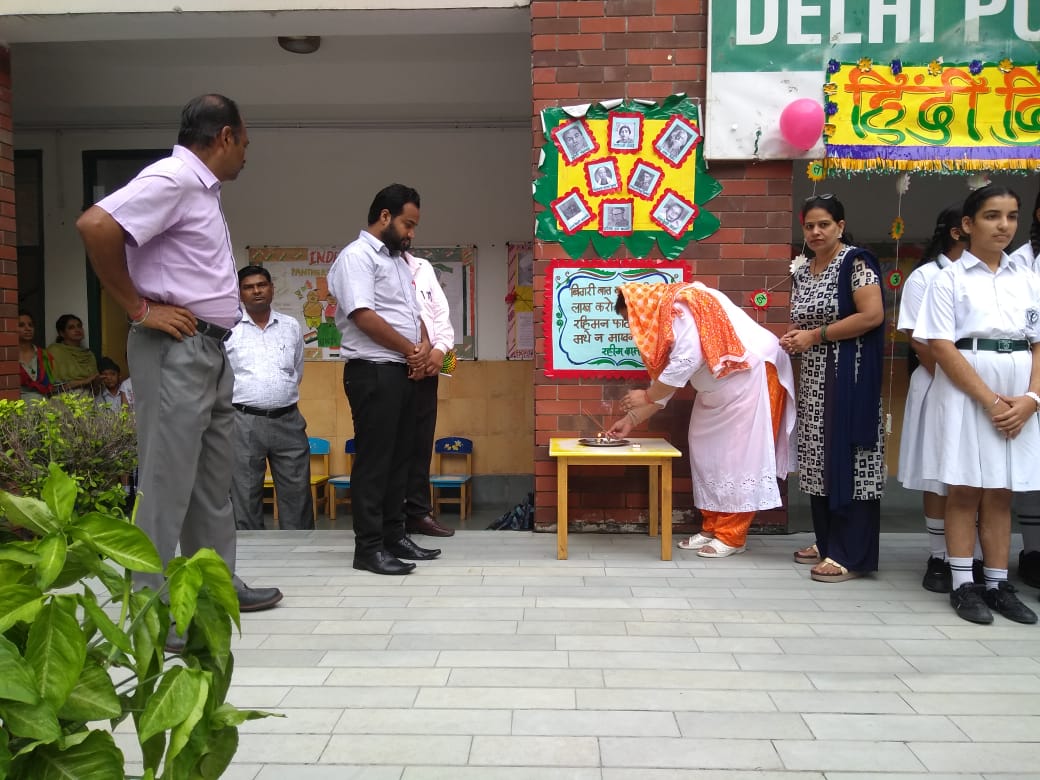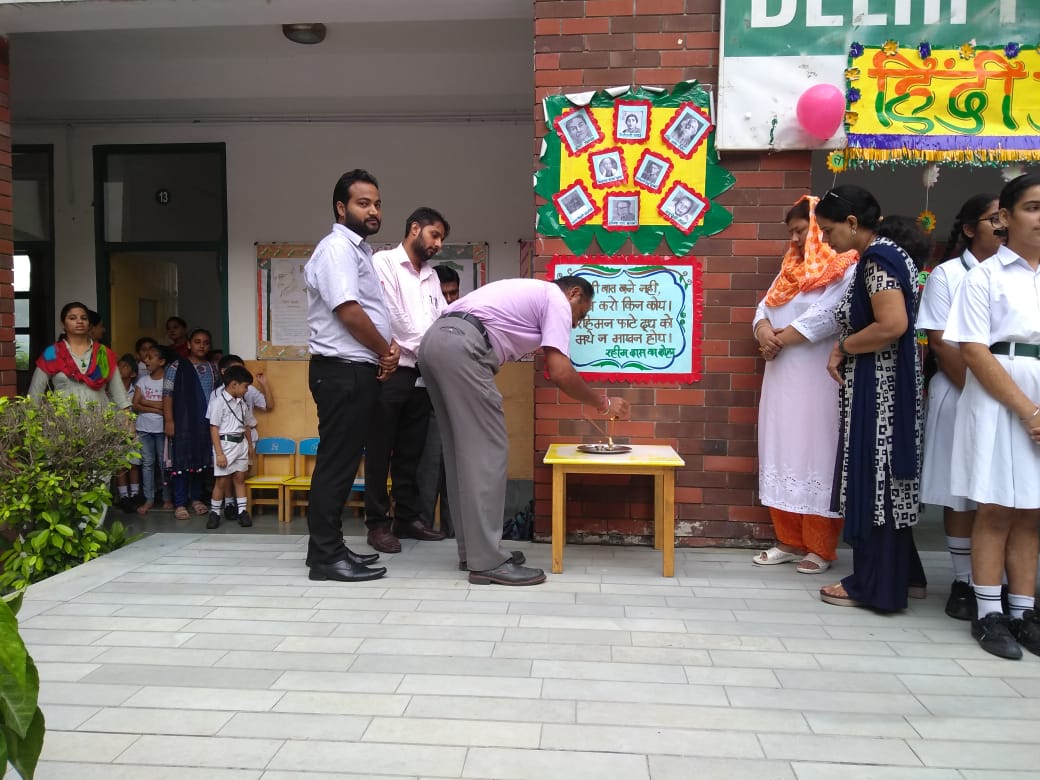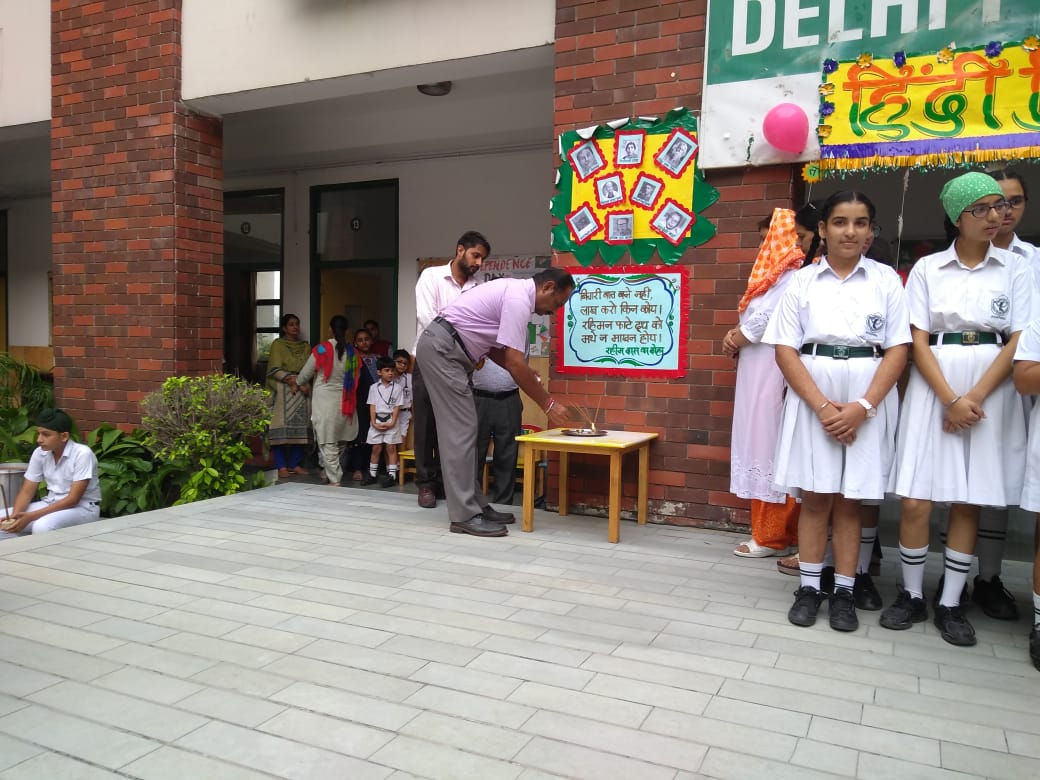 A confident smile is the best part of an individual's personality. By maintaining a good oral hygiene and healthy lifestyle, one can avoid common dental problems. The students of Pre-Nursery were taught the importance of brushing the teeth twice everyday. They learnt the different aspects of oral care which included the correct way of brushing the teeth. They learnt how to keep their smile radiant. So now the children have even more reasons to smile.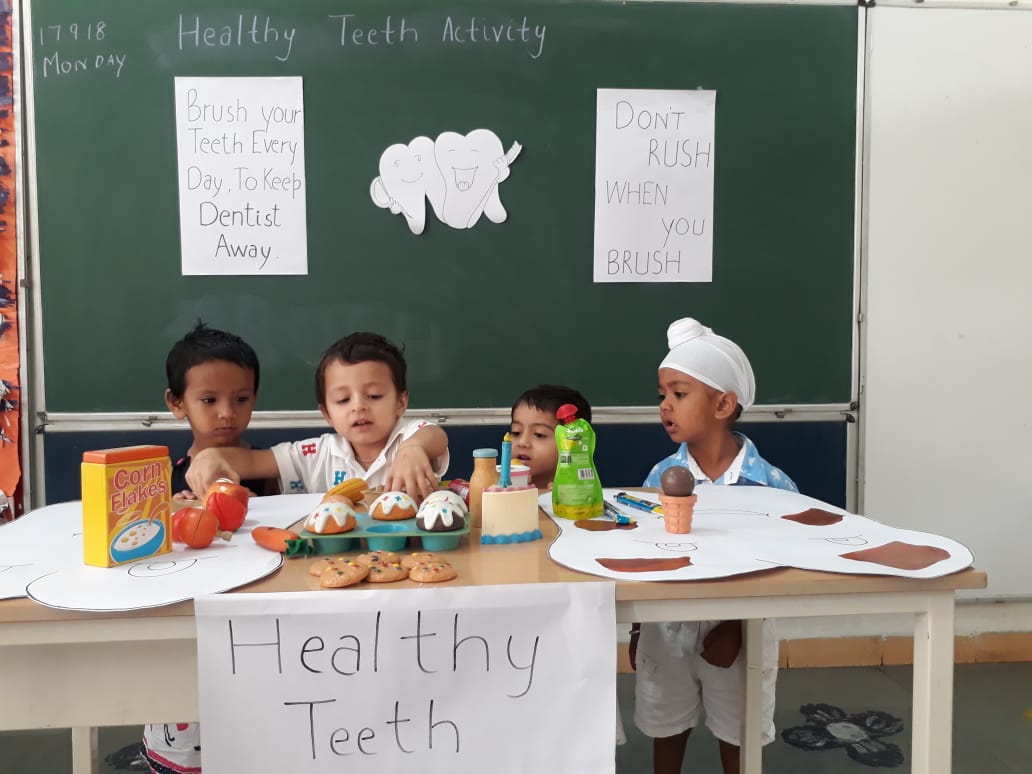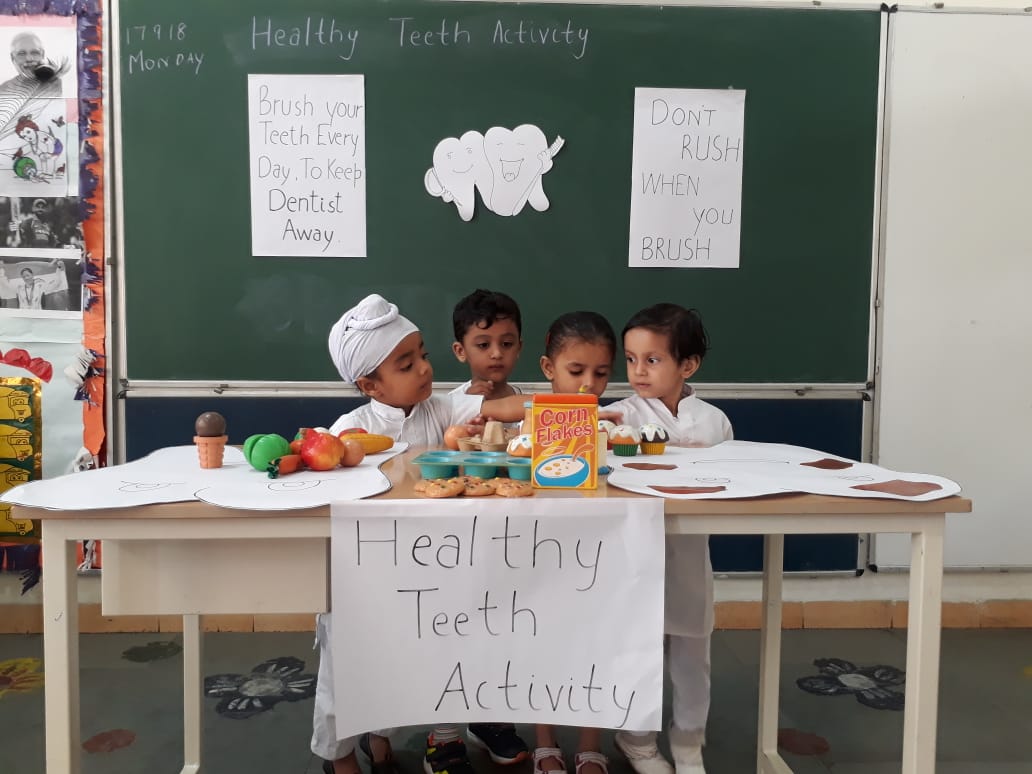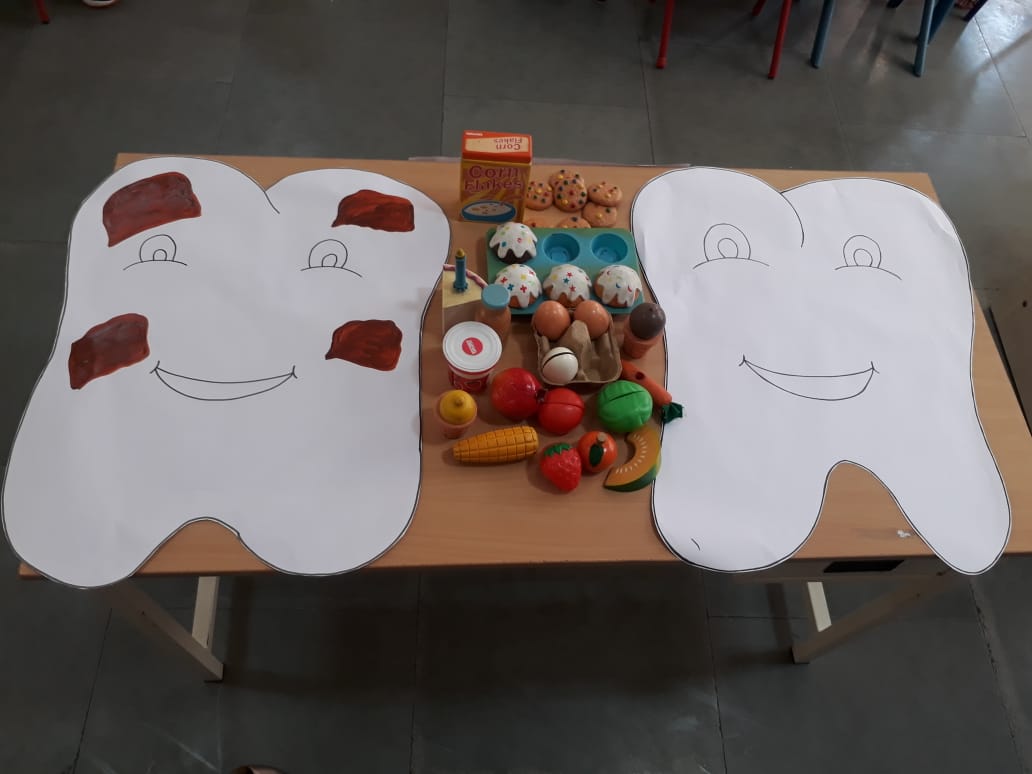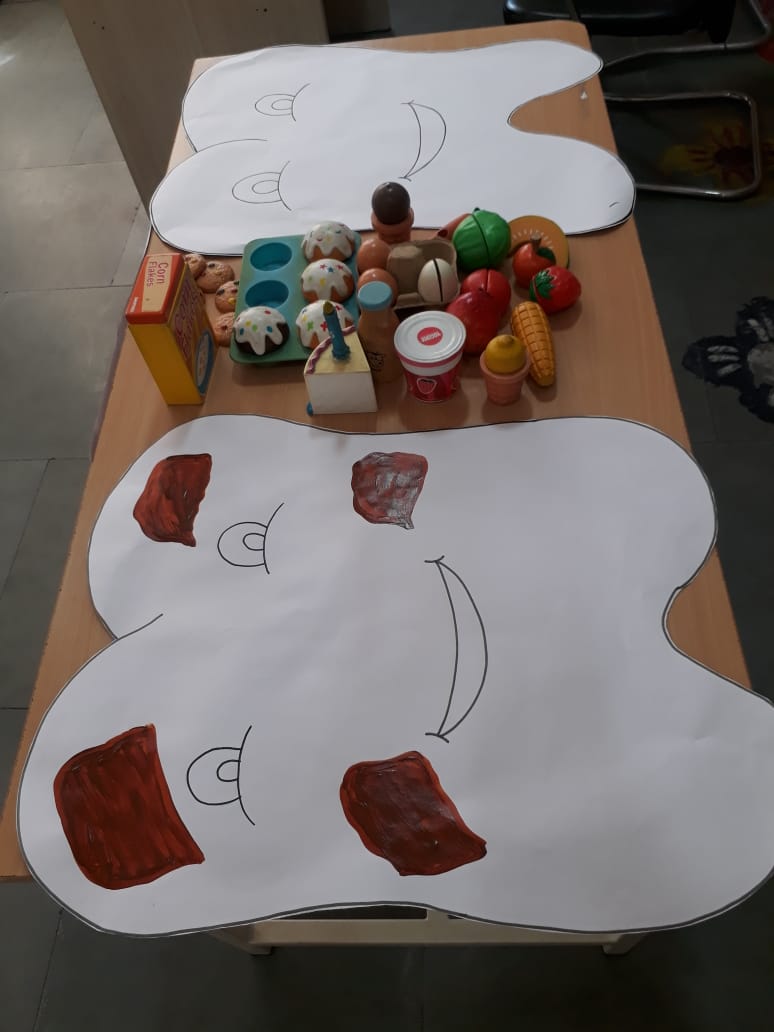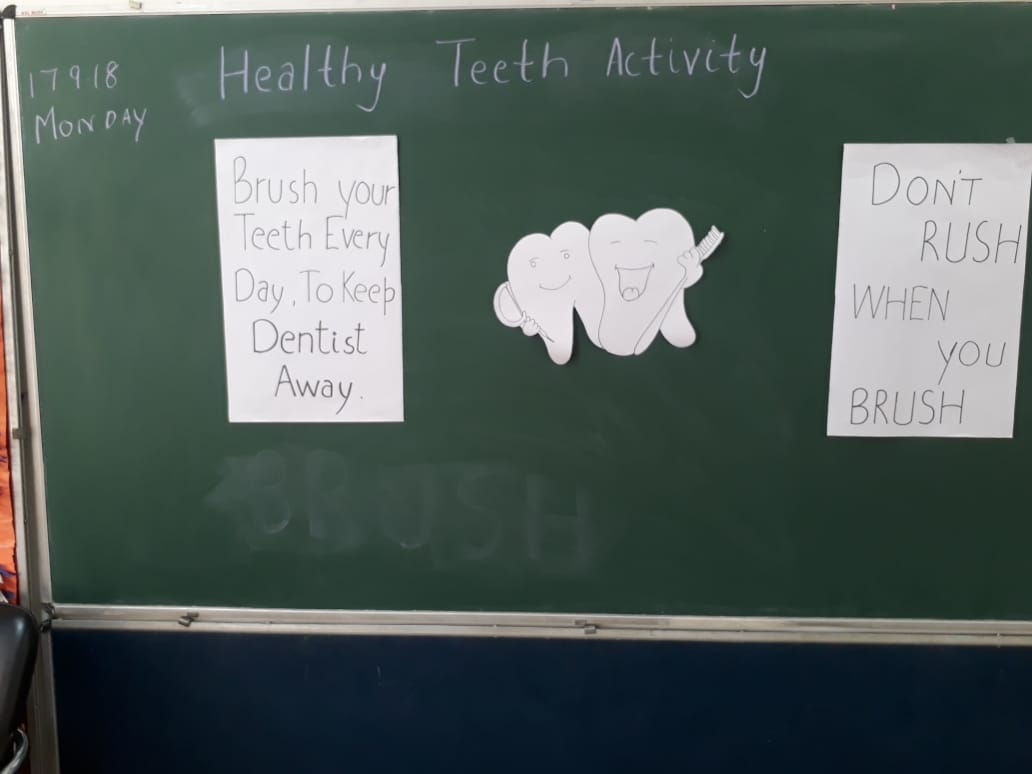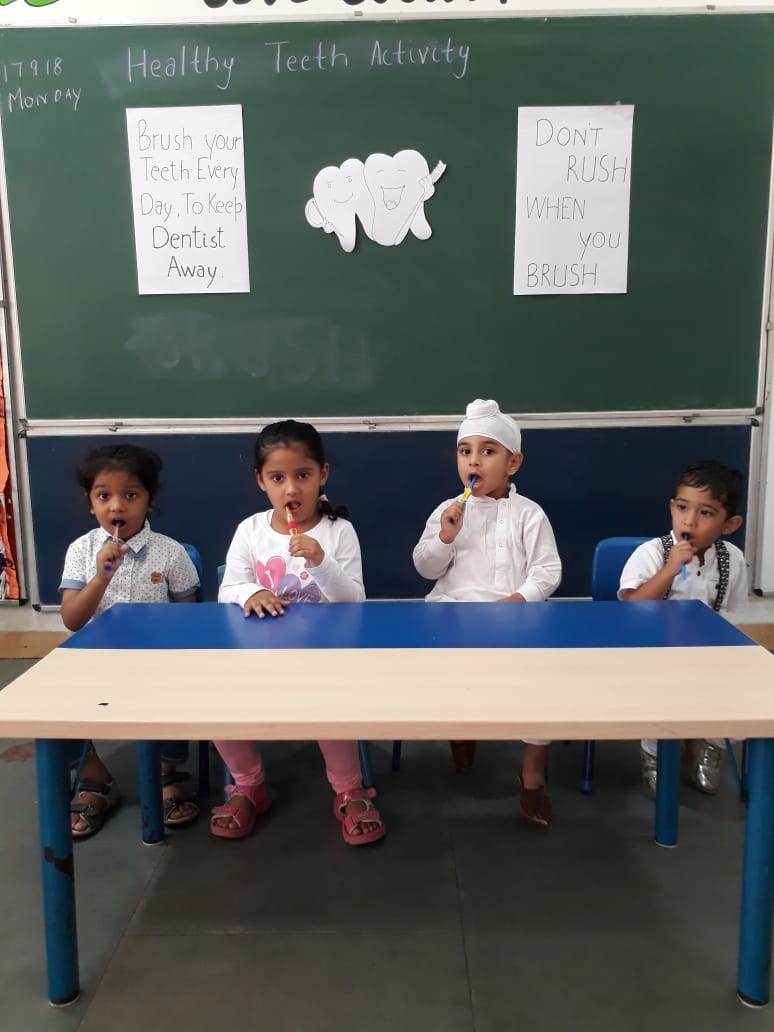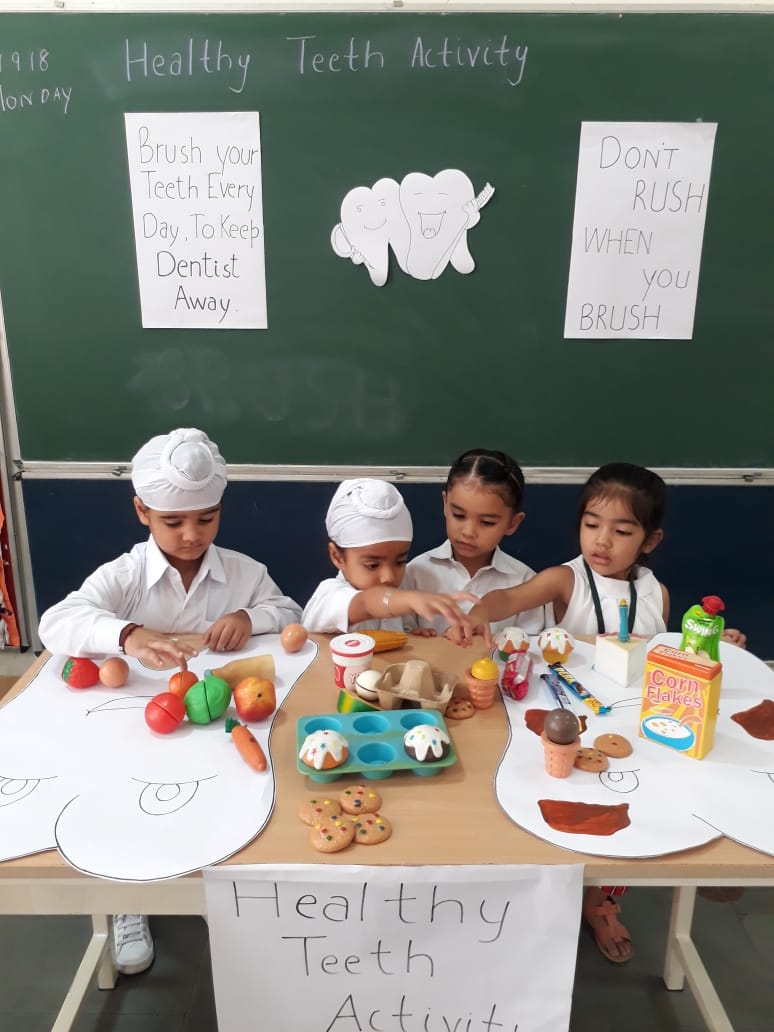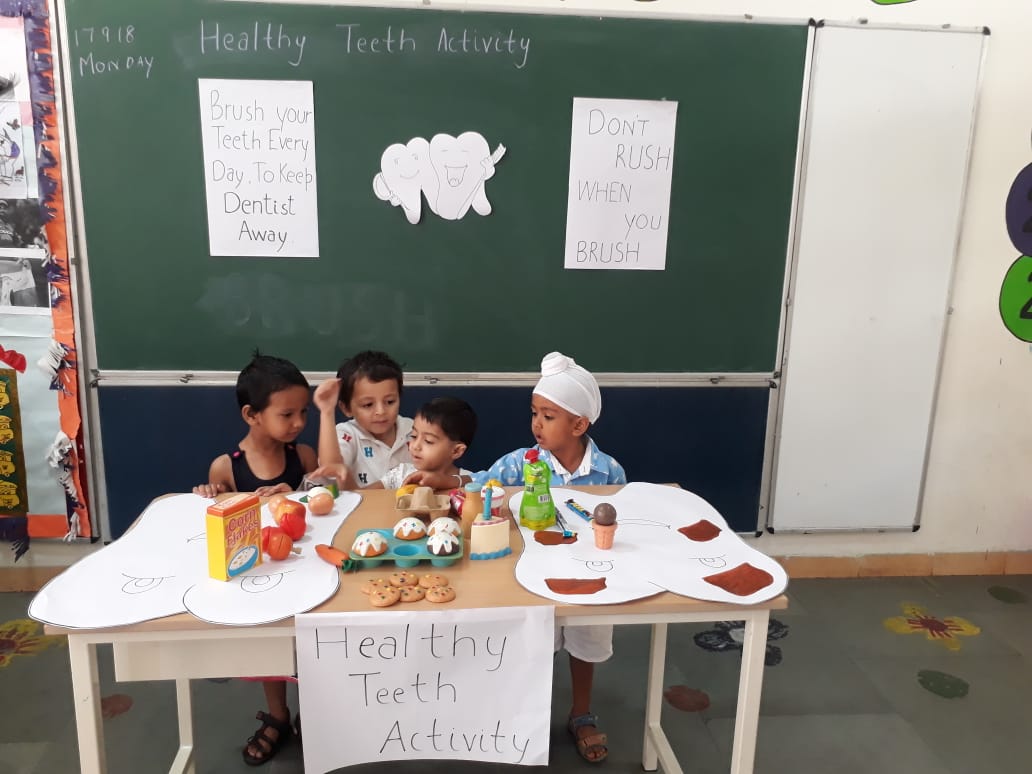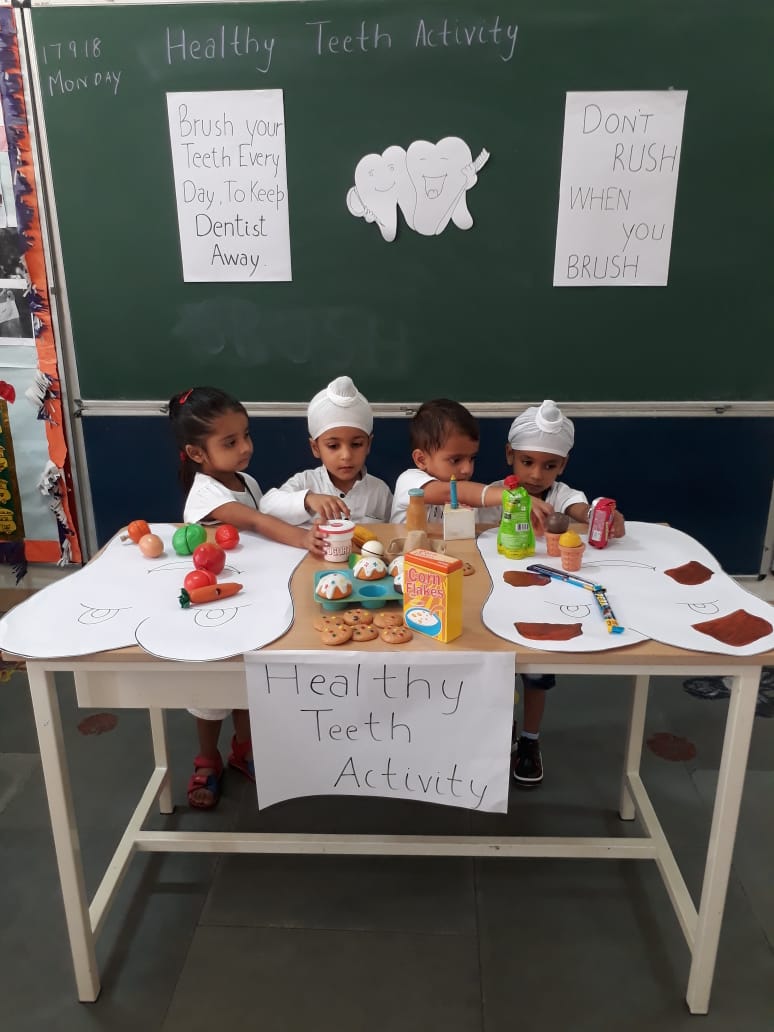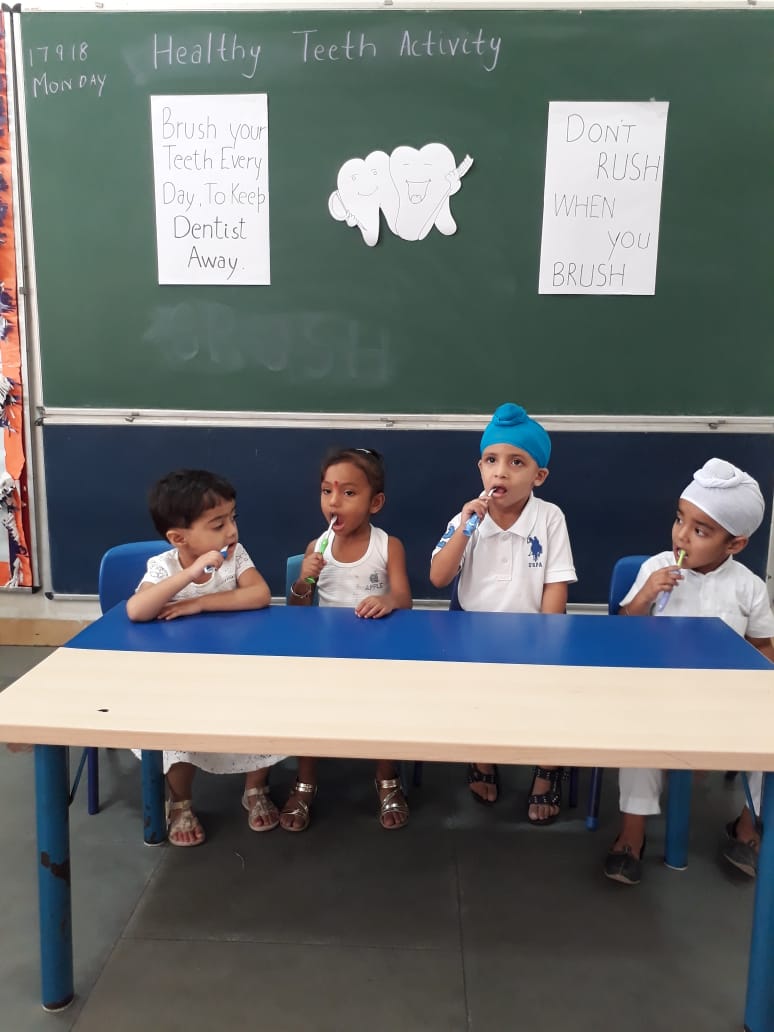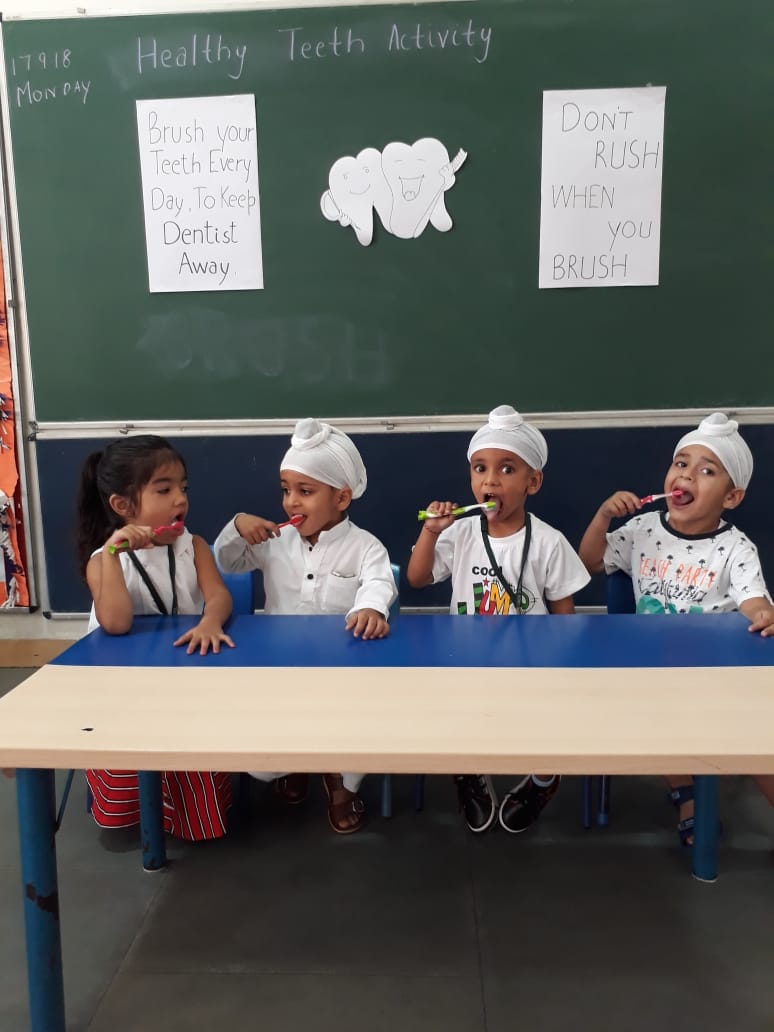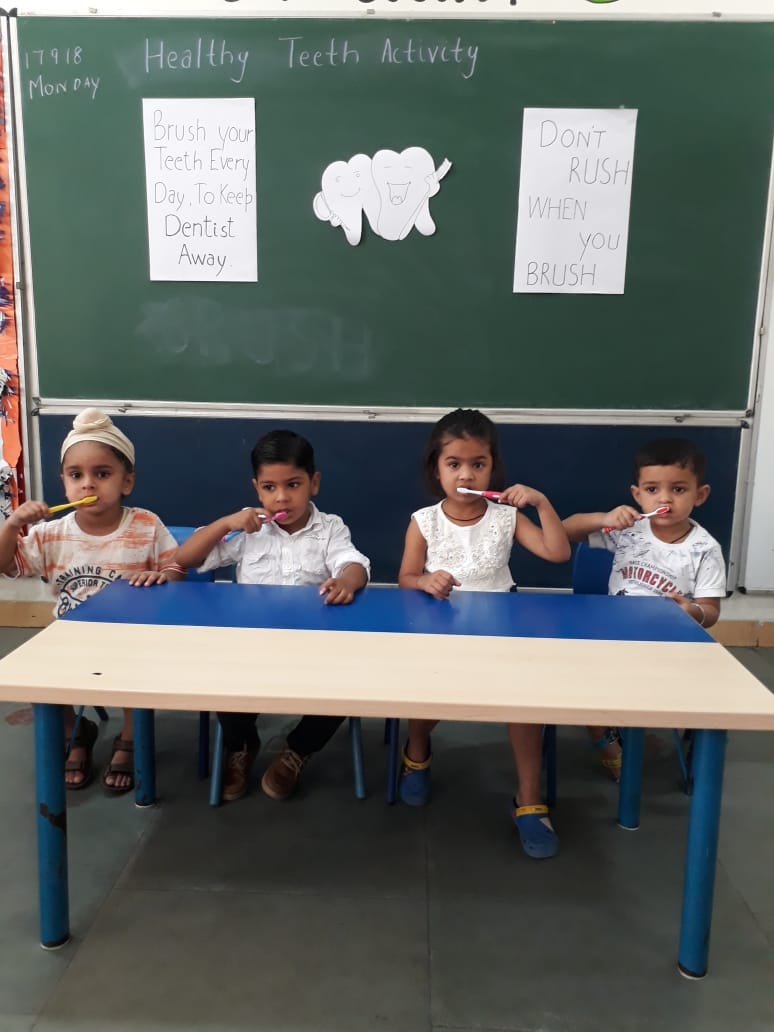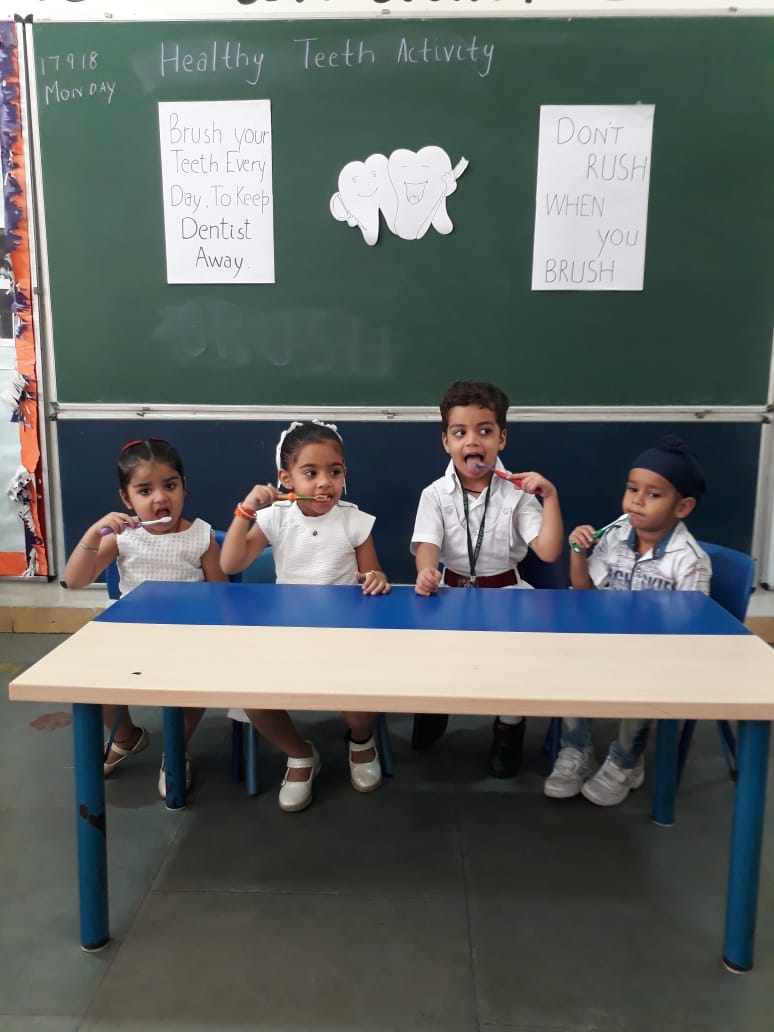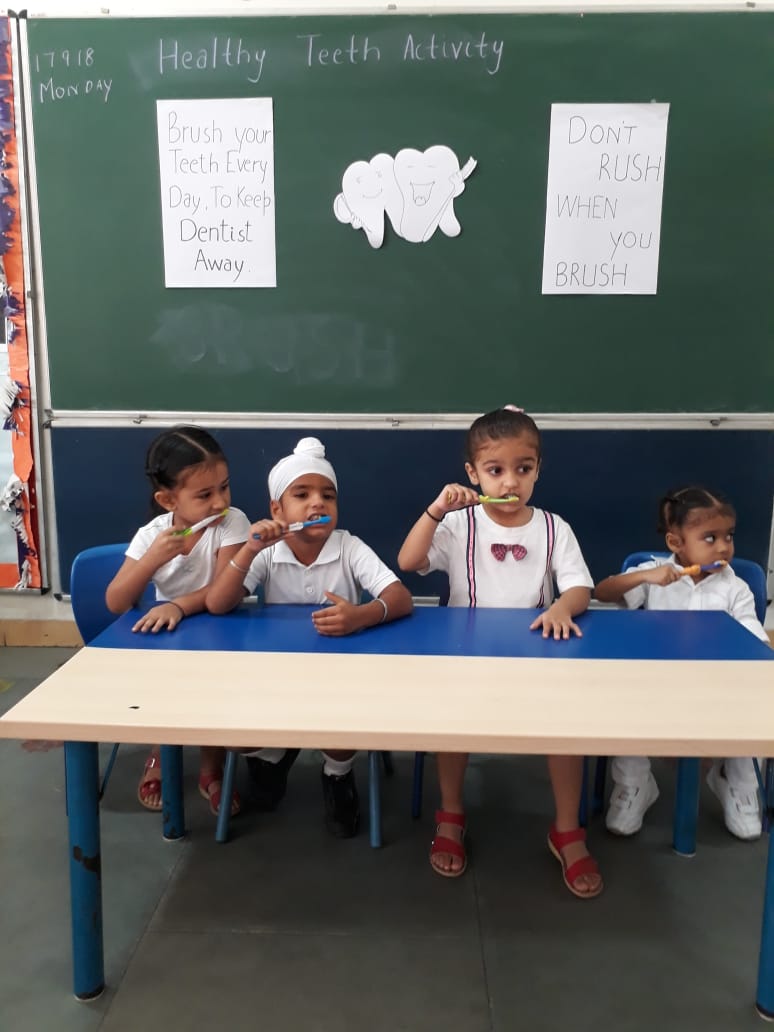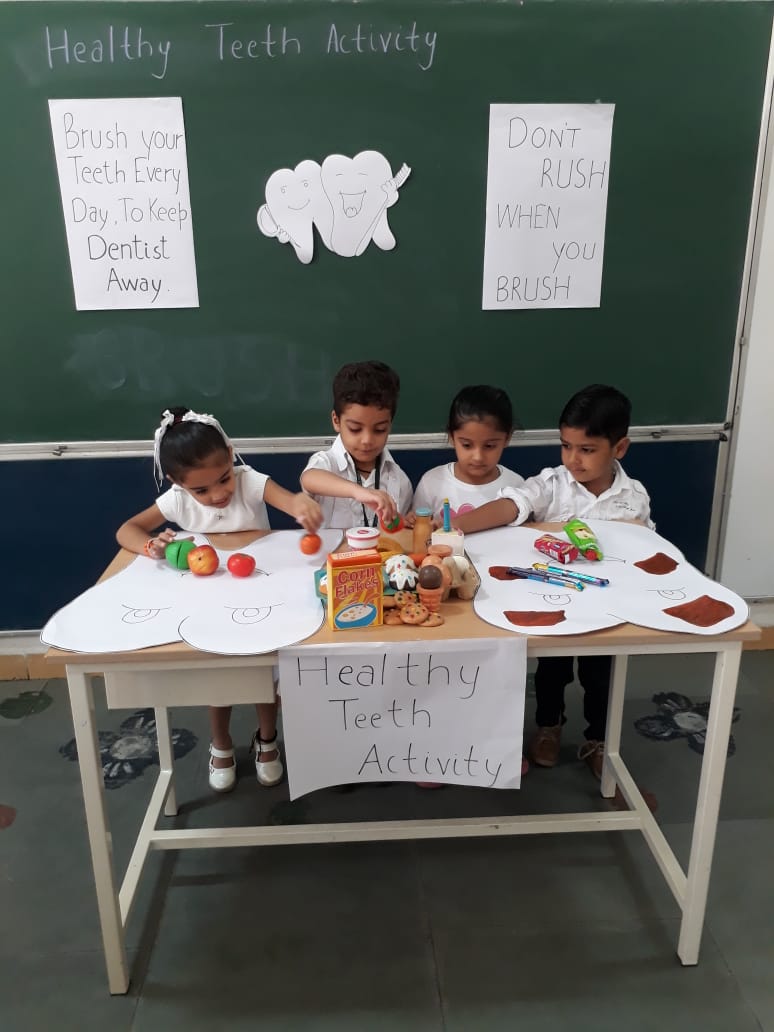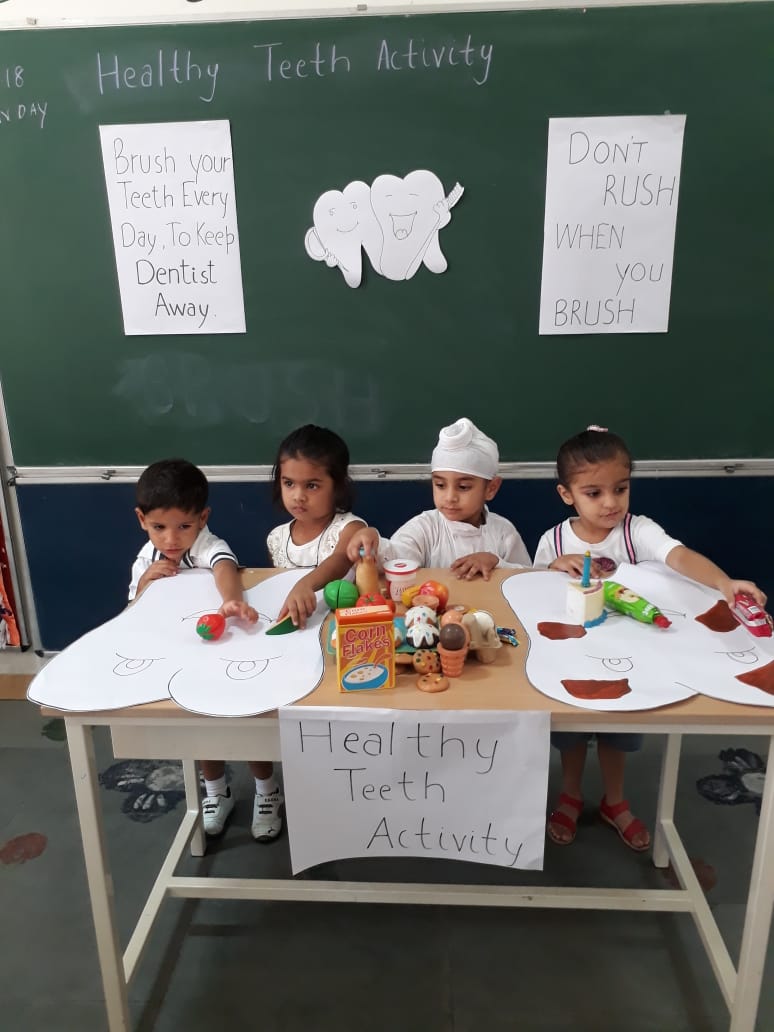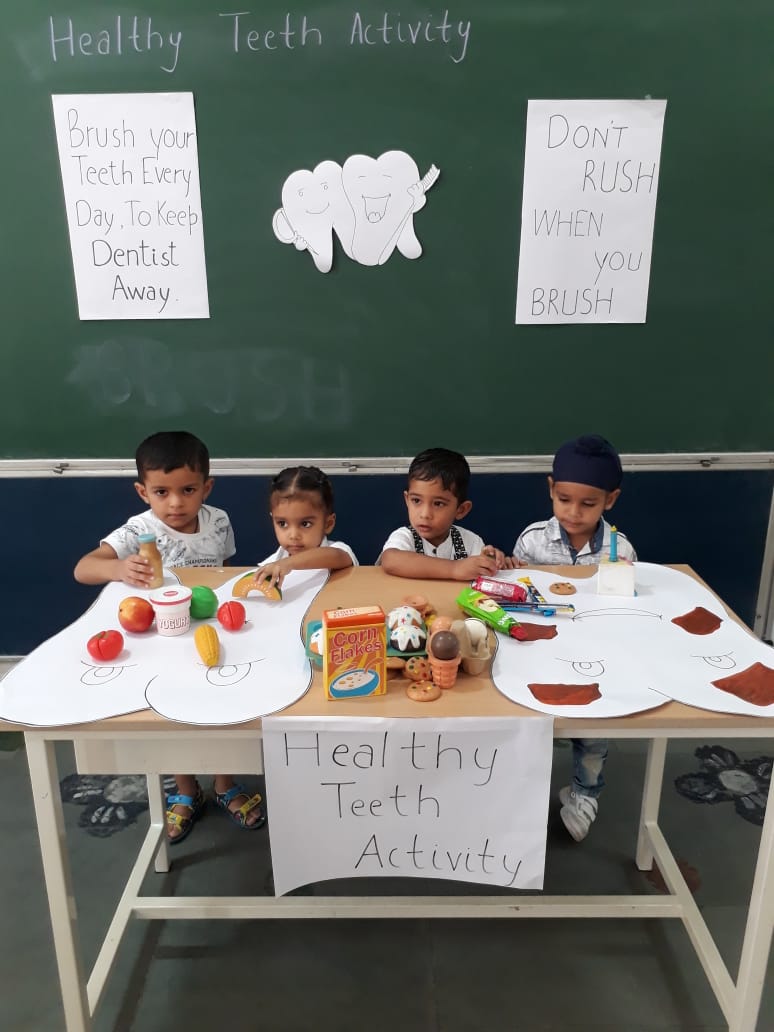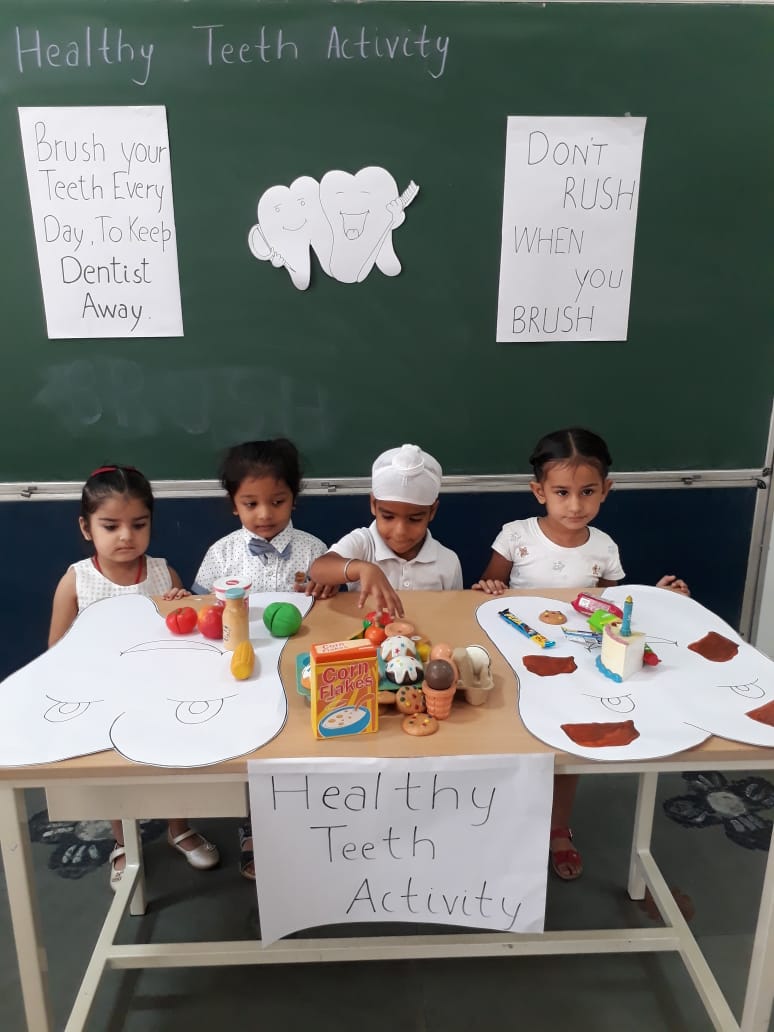 To infuse the concept of white colour to the tiny toddlers, Pre-Primary Wing of DPS Khanna celebrated 'White Day' on 17th September 2018. Little champs dressed white were made to recognize white colour through white objects and were made aware of the importance of milk. Students learnt the different products made from milk like curd, cheese, cream. The kids were encouraged to drink milk everyday and were advocated the benefits of drinking milk. Students also relished the tasty 'kheer' served to them.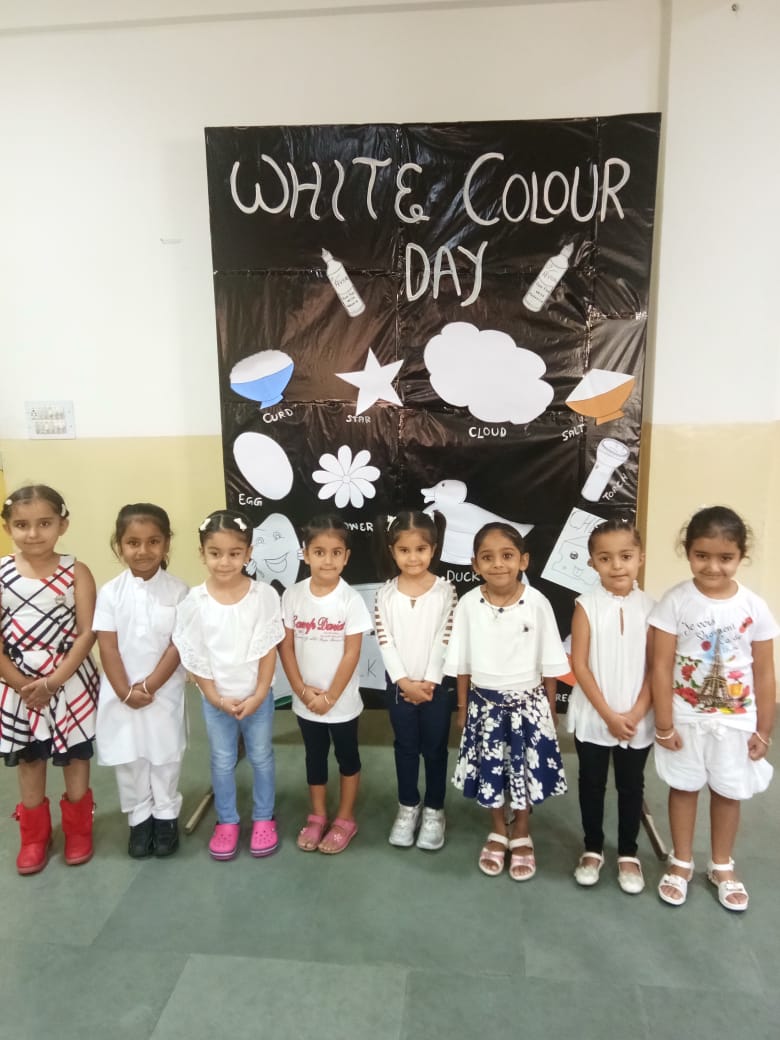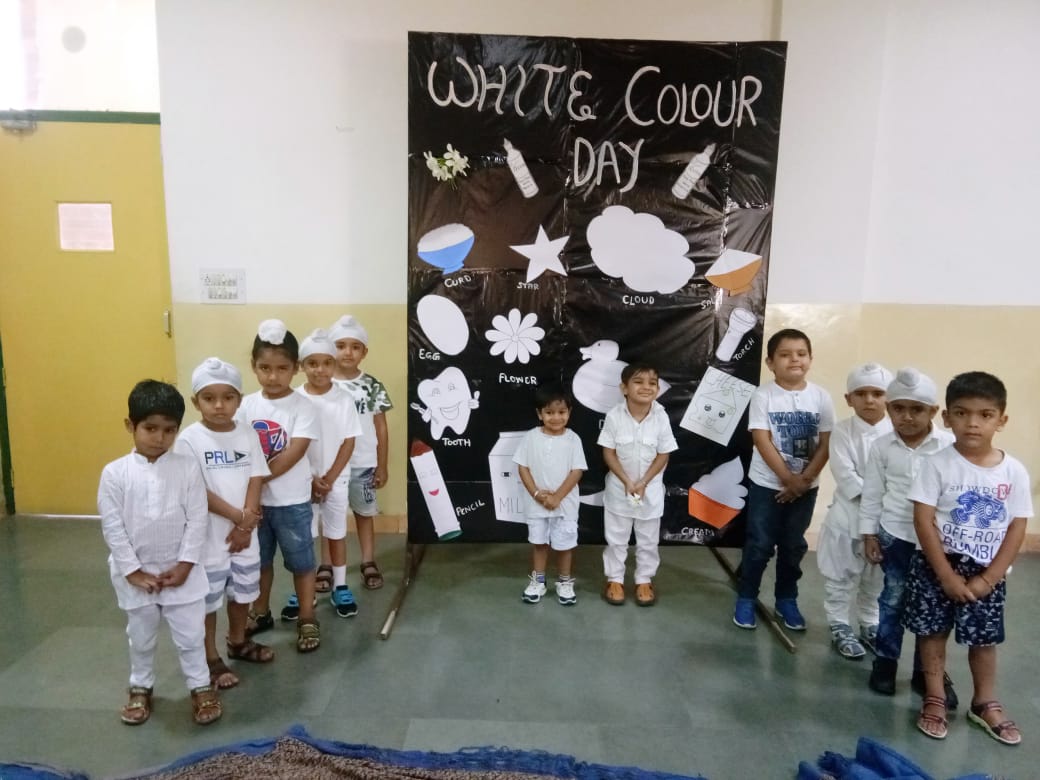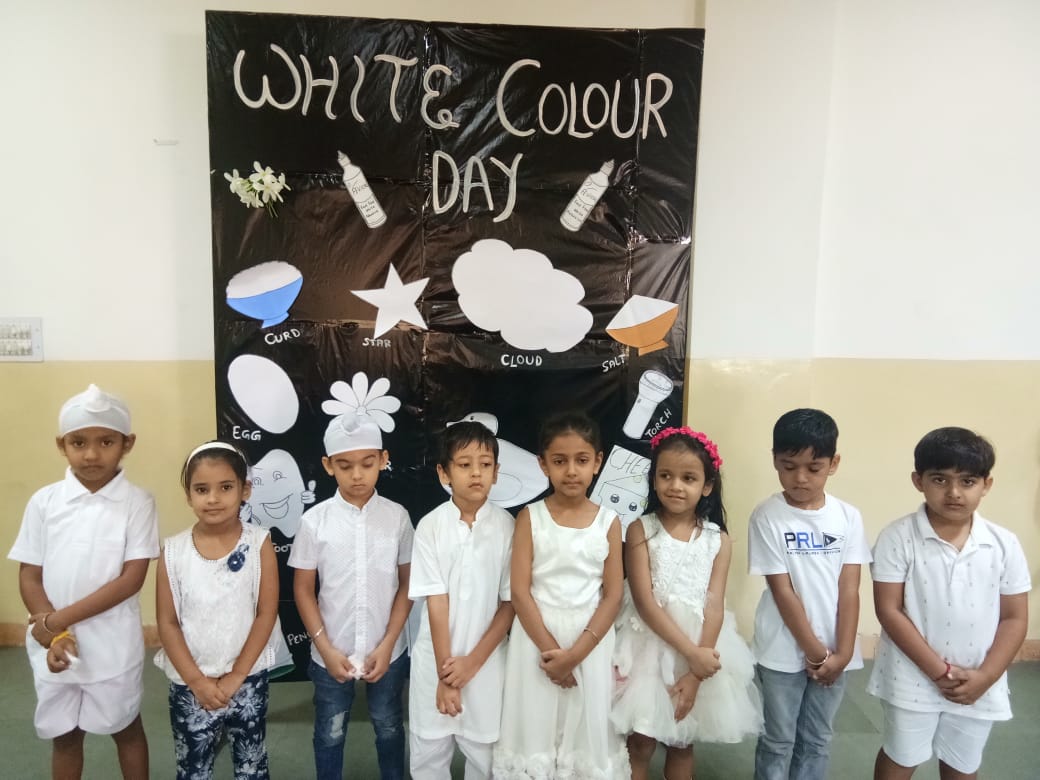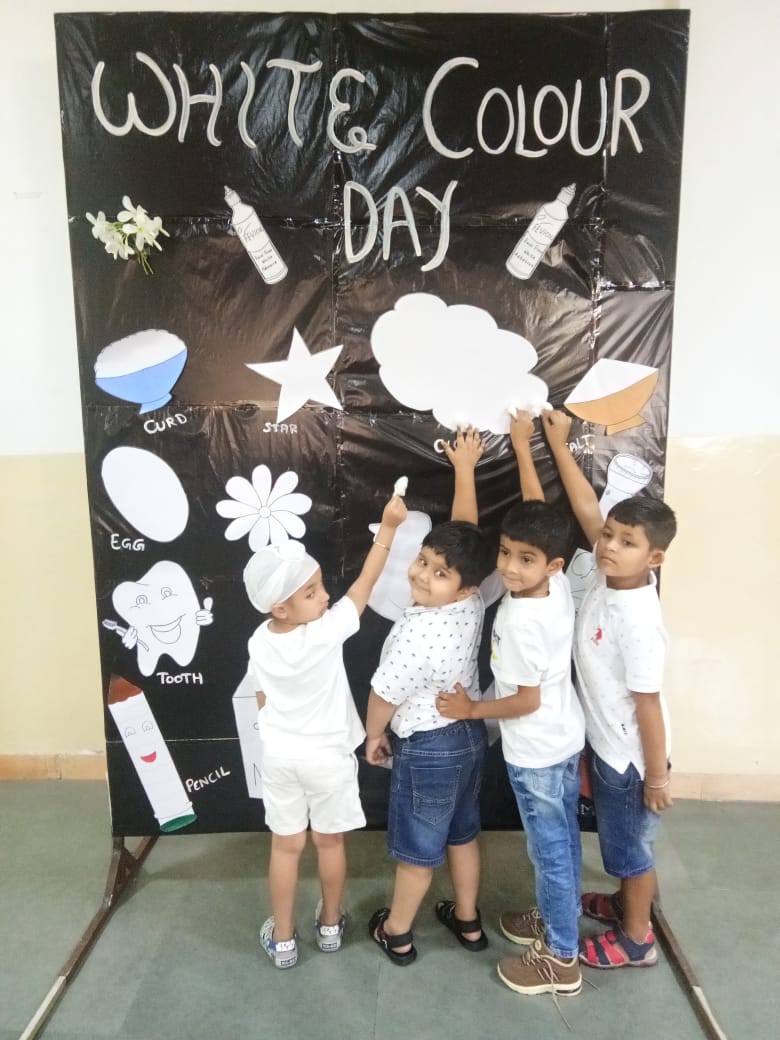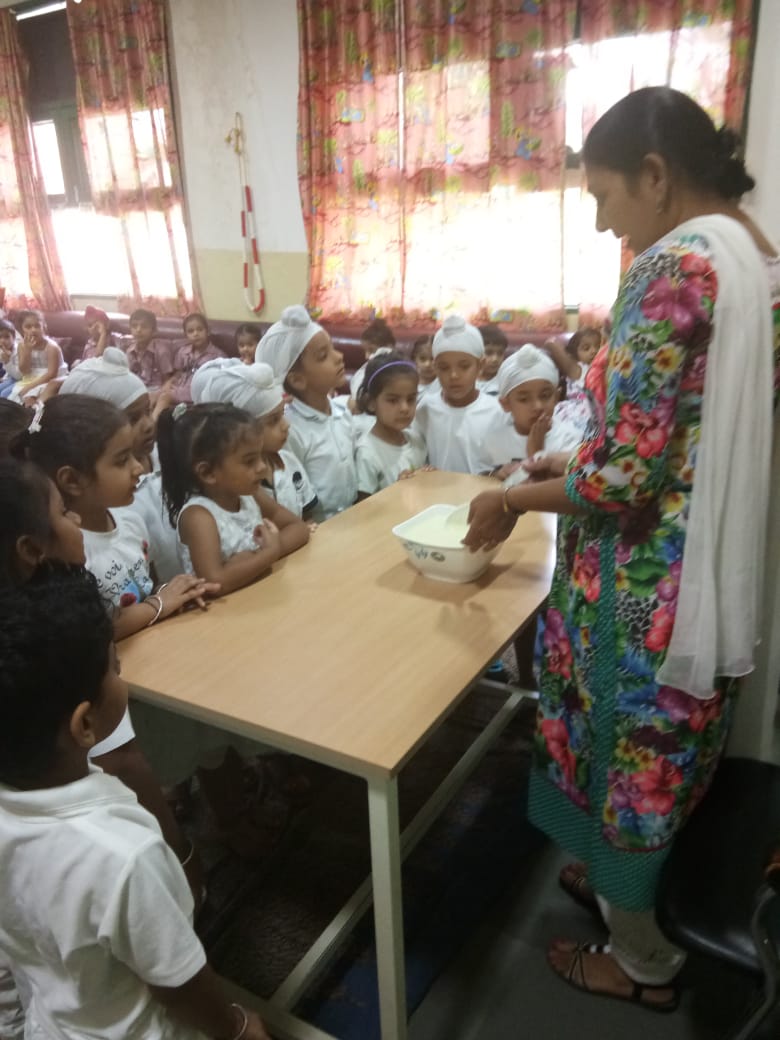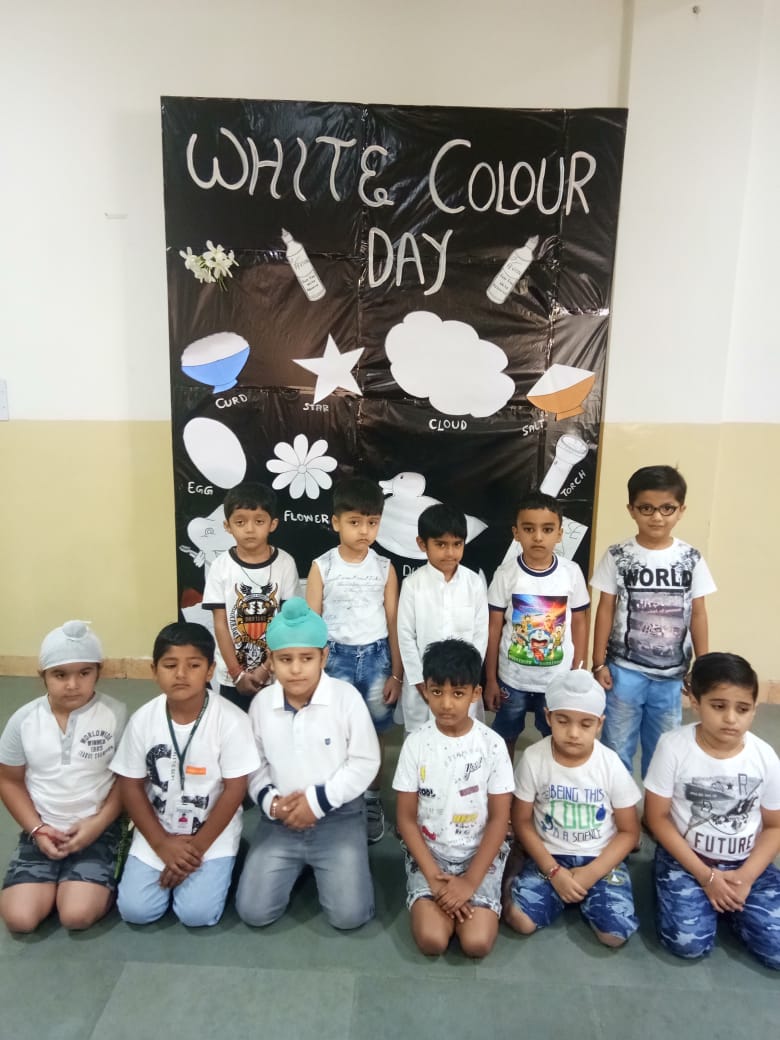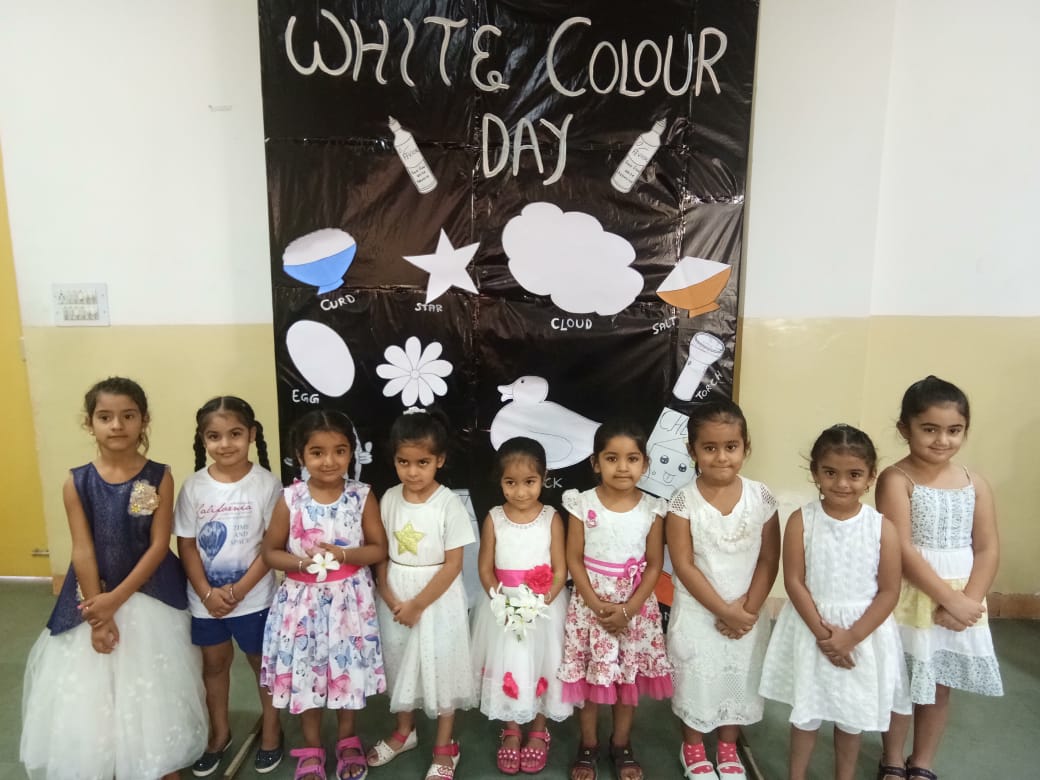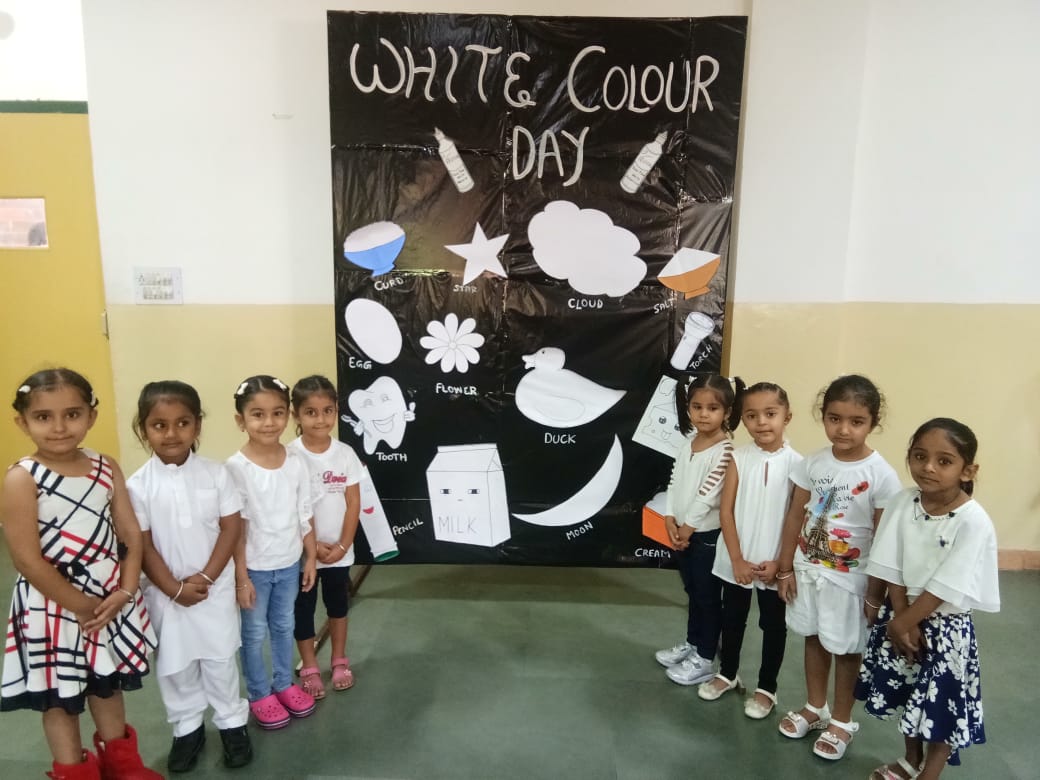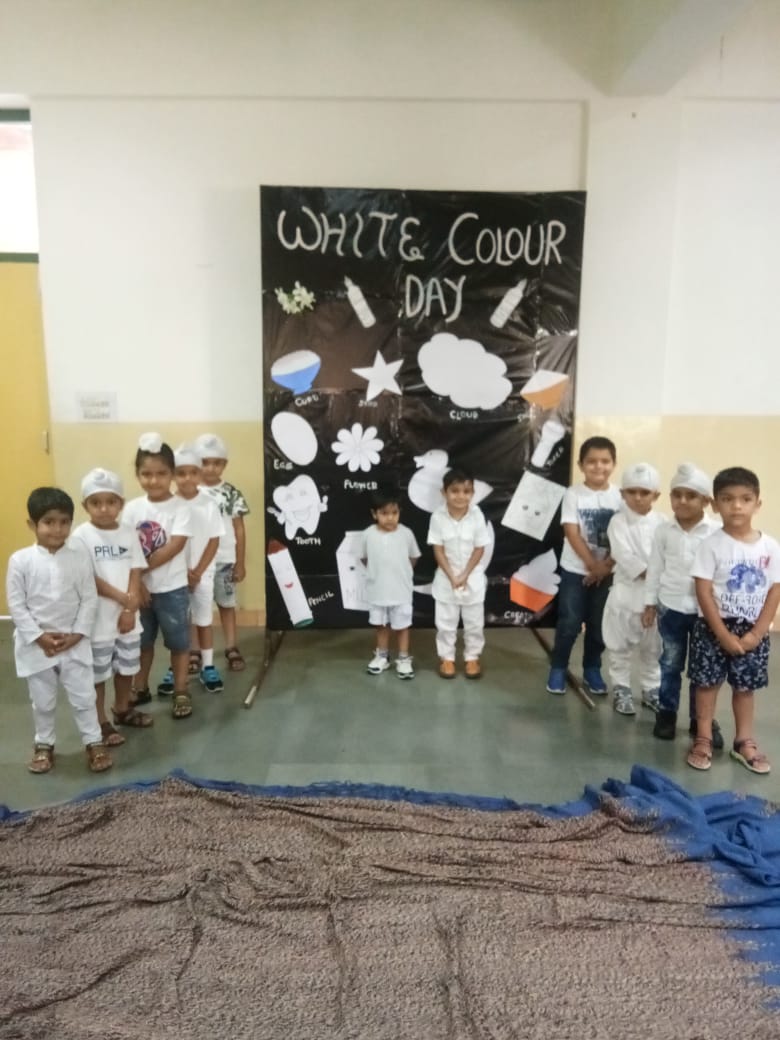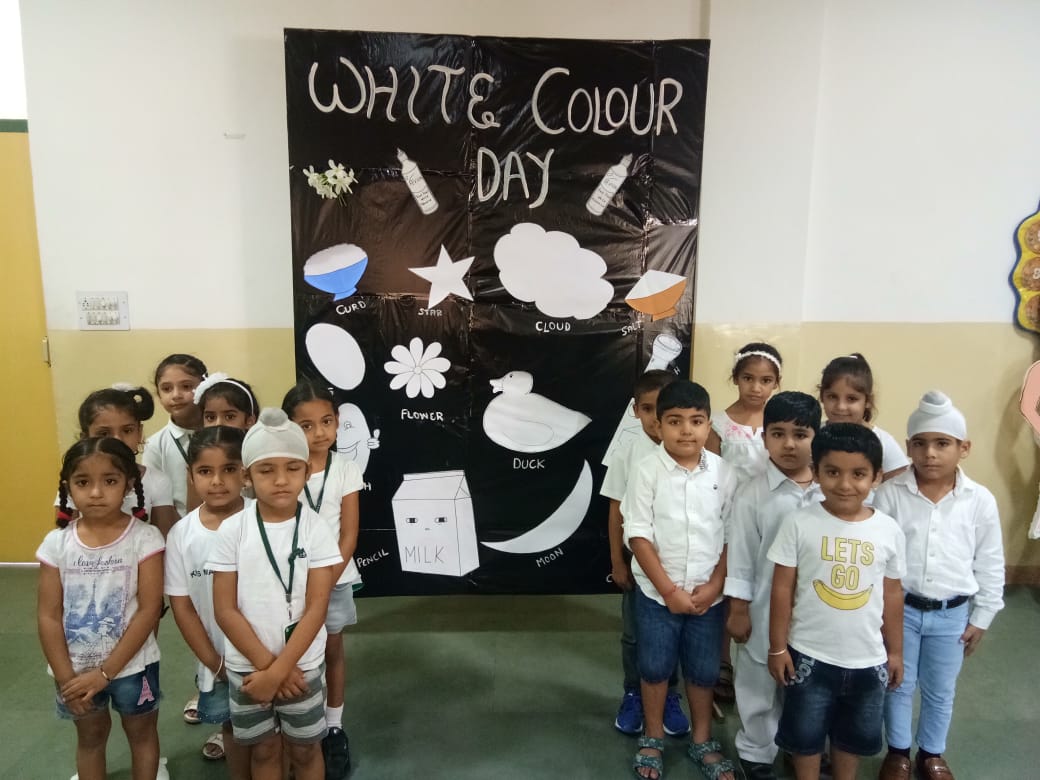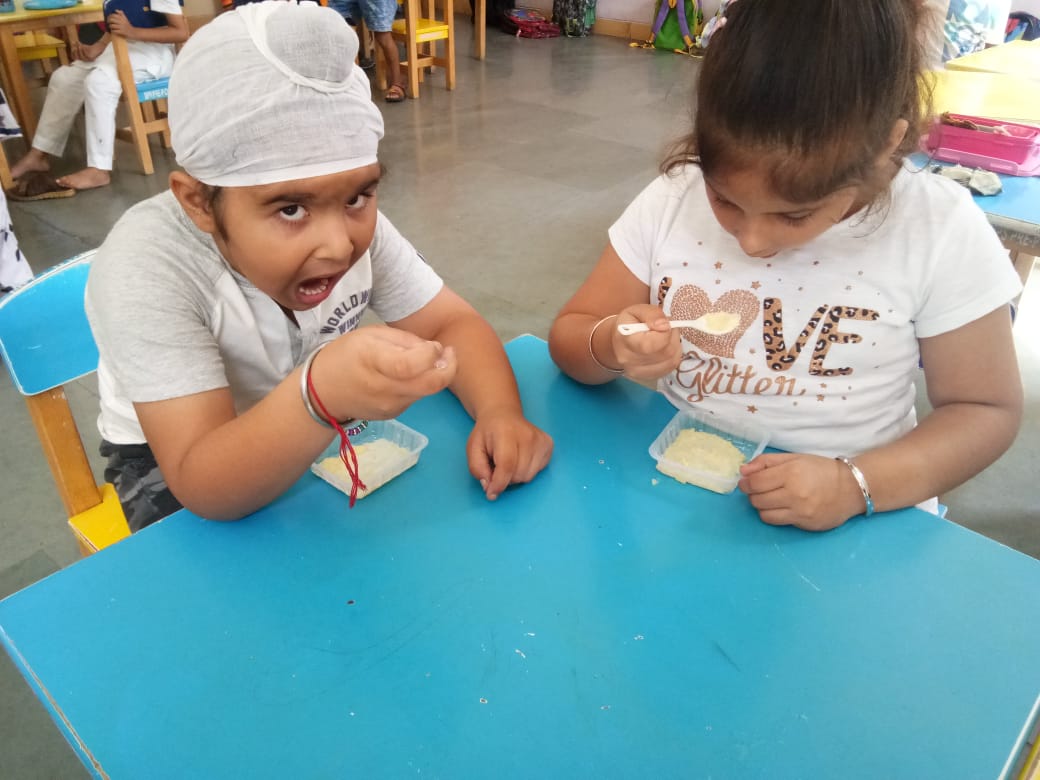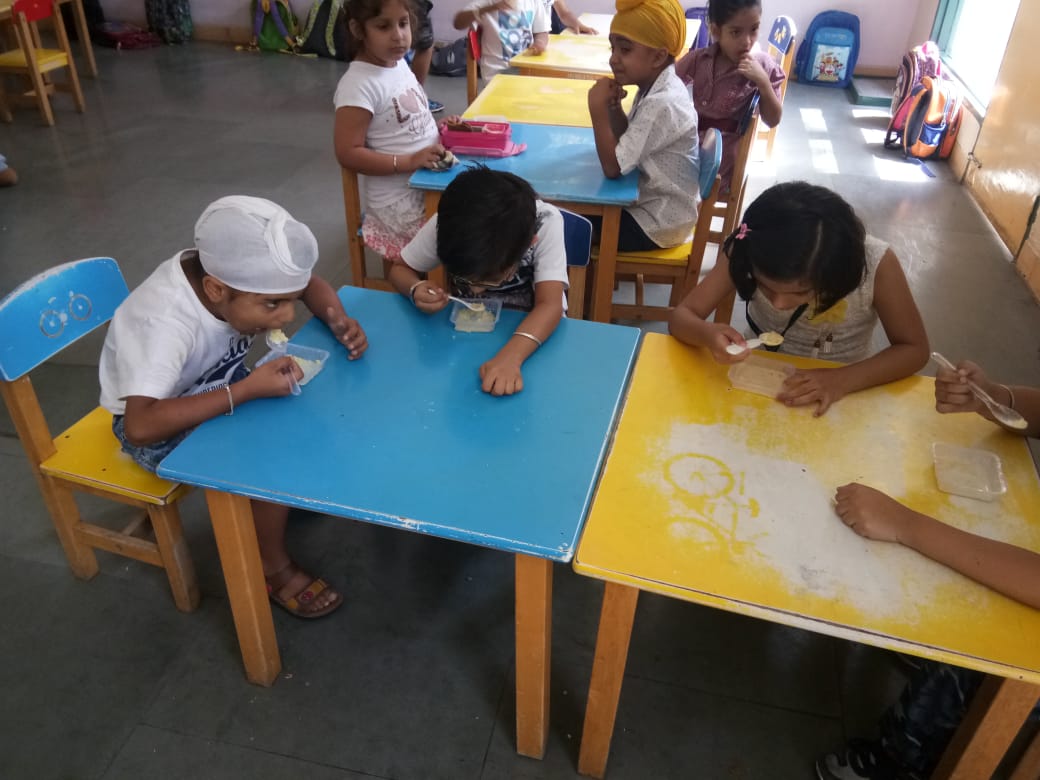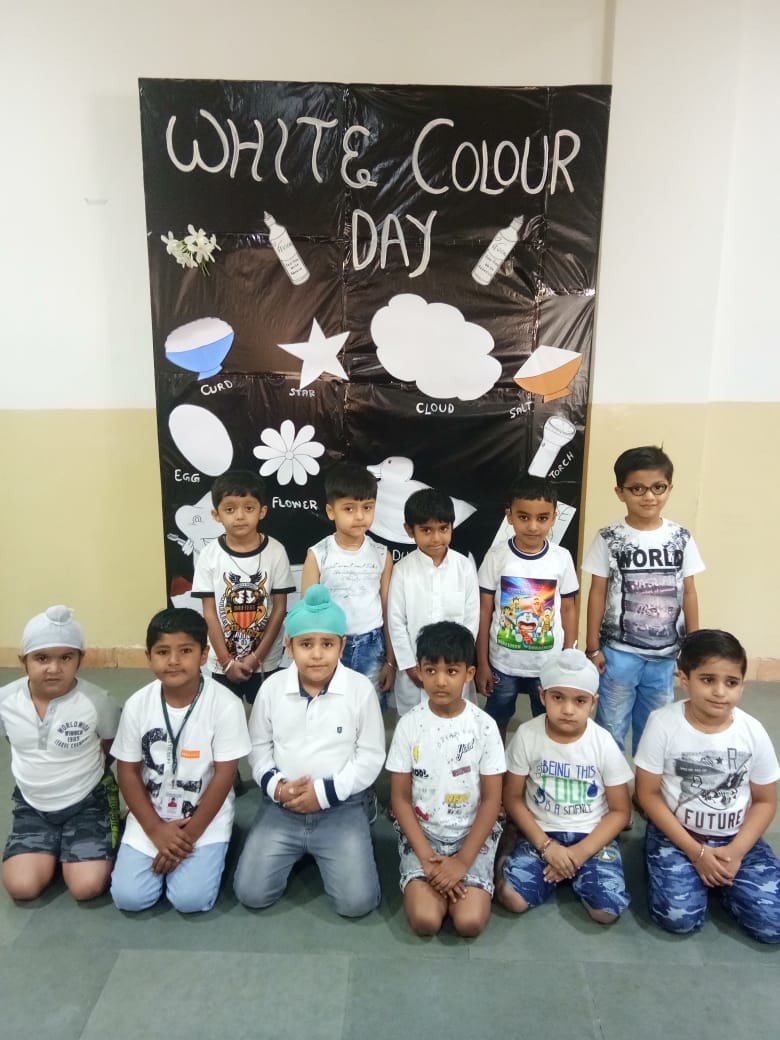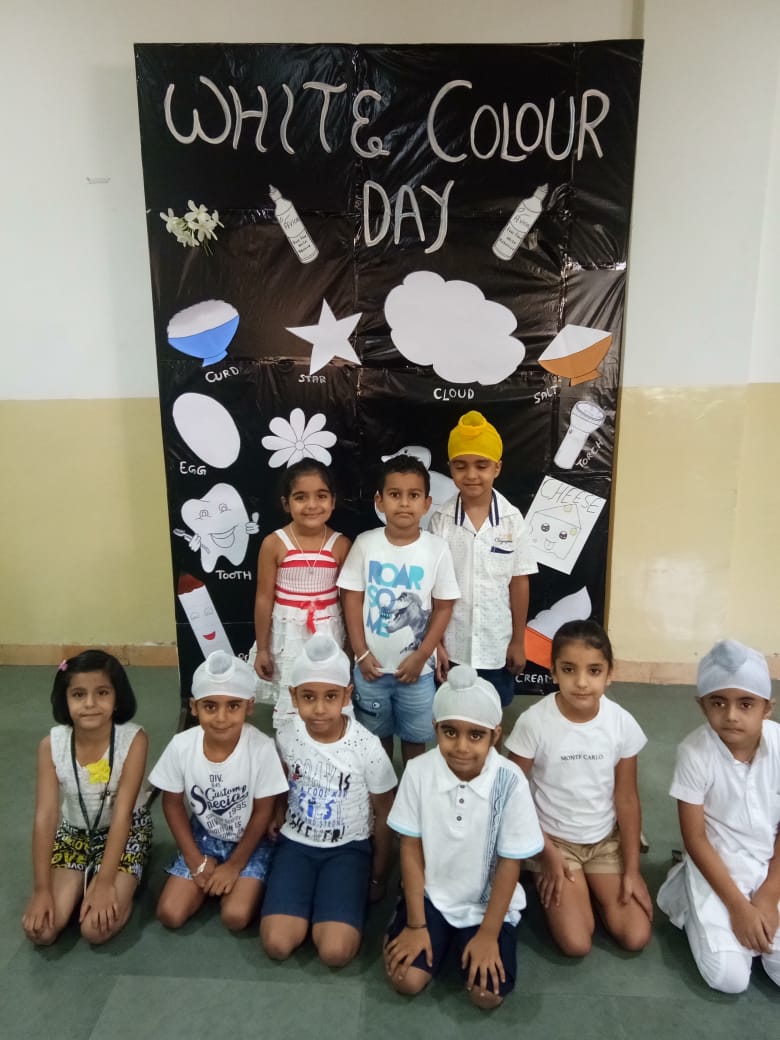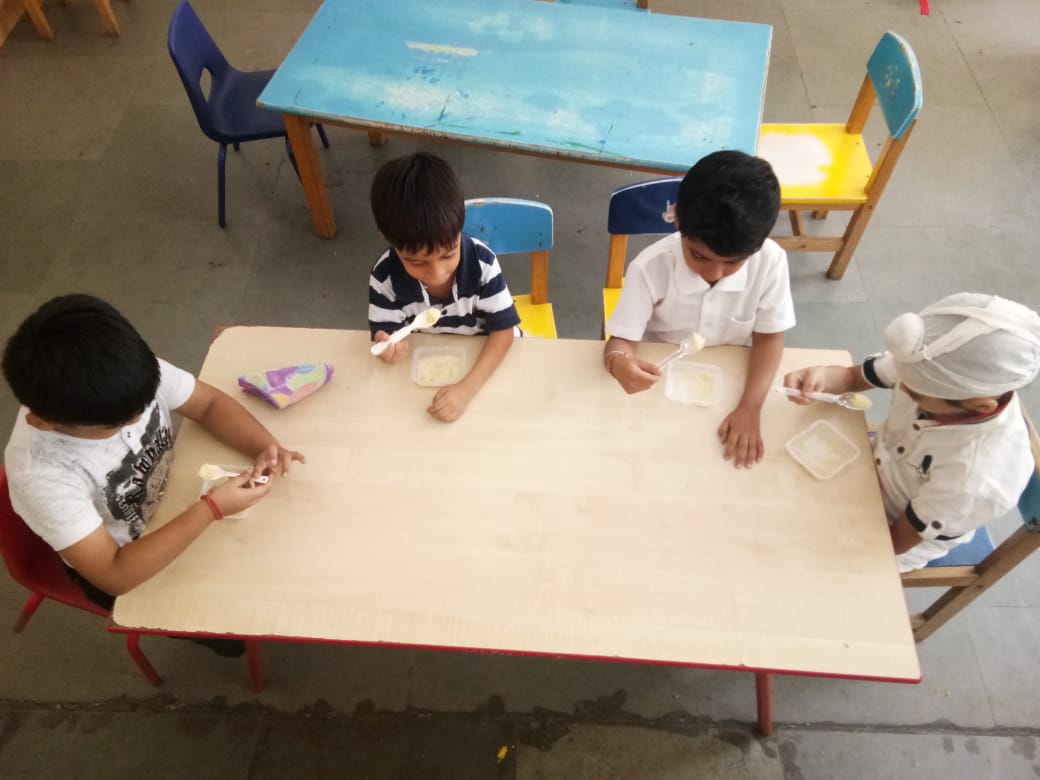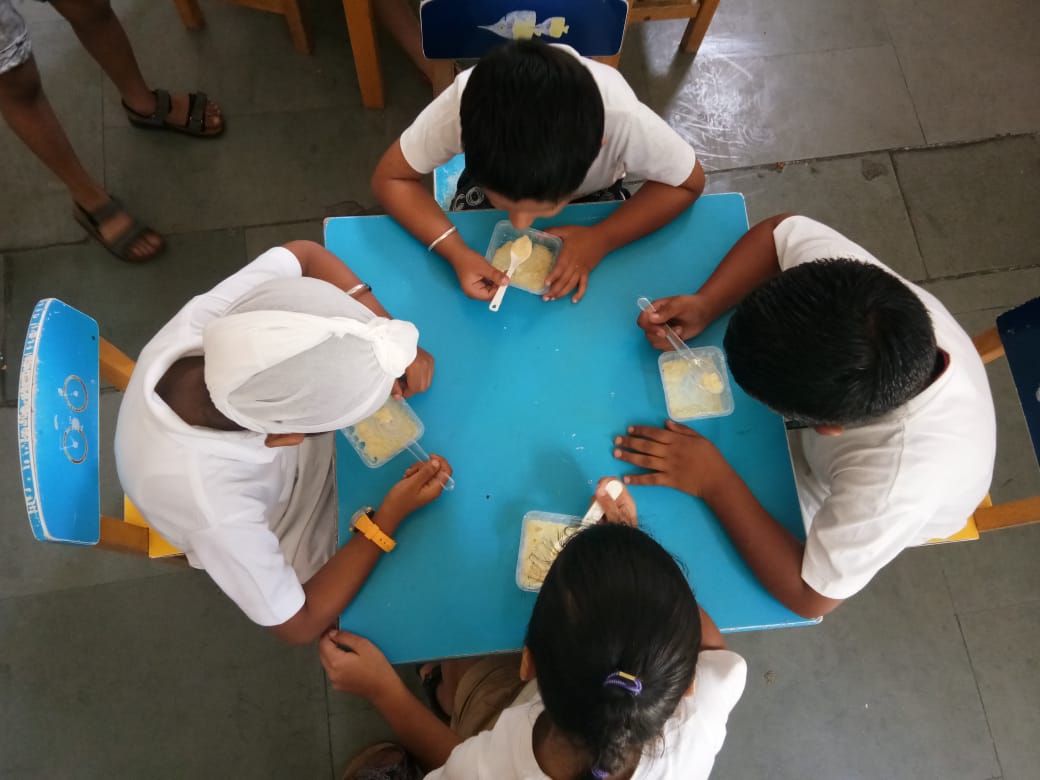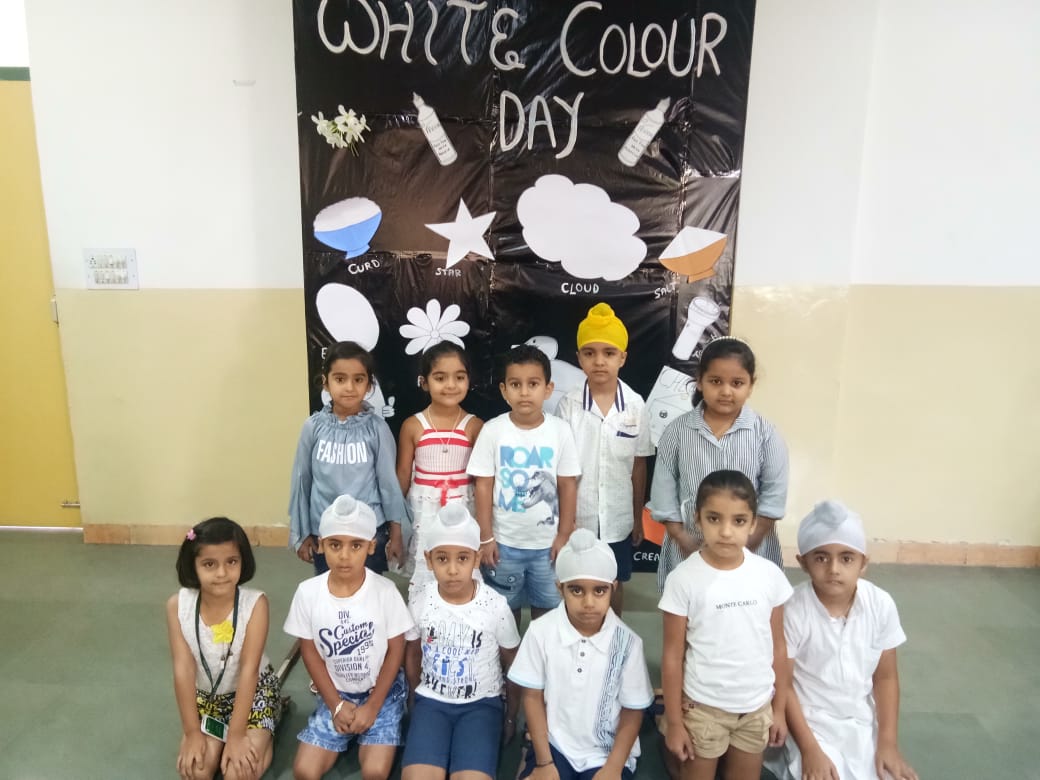 As per tradition Delhi Public School Khanna celebrated Janmashtmi 2018 with a lot of enthusiasm. Children were dressed like 'Radha' and 'Krishna' in their beautiful and colourful attires. The students prepared a skit depicting the life of Lord Krishna. The audience was spell bound by the bhajans sung by the students. The Kathak performed was mesmerizing the special assembly came to an end with the National Anthem.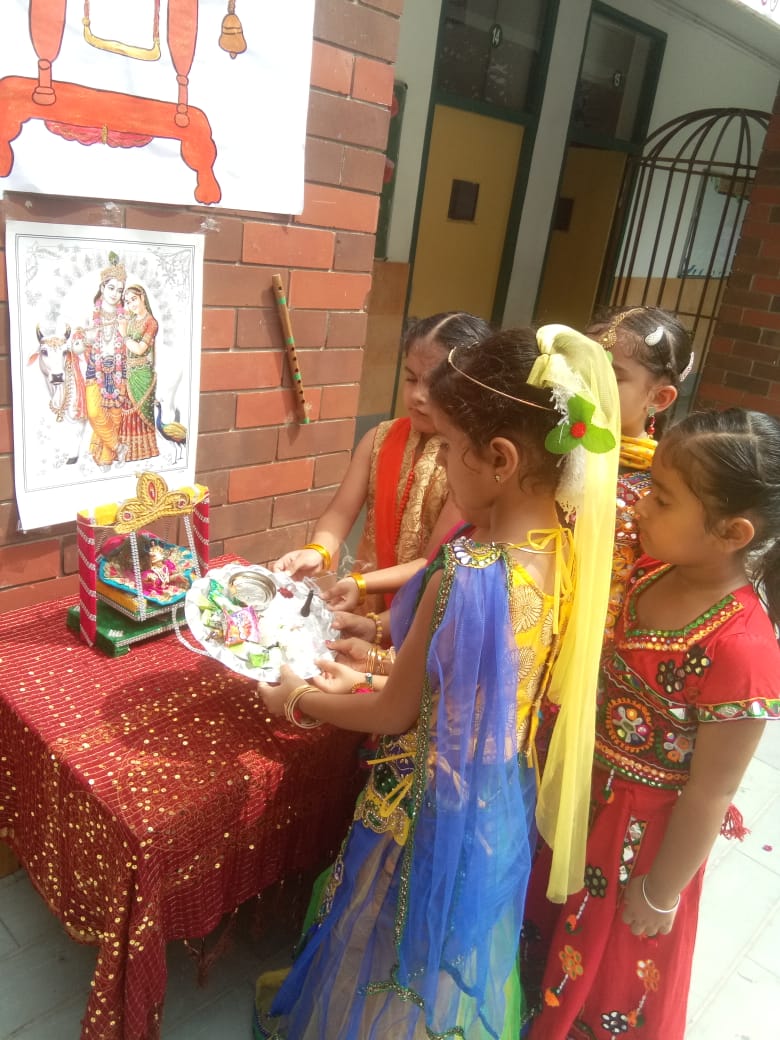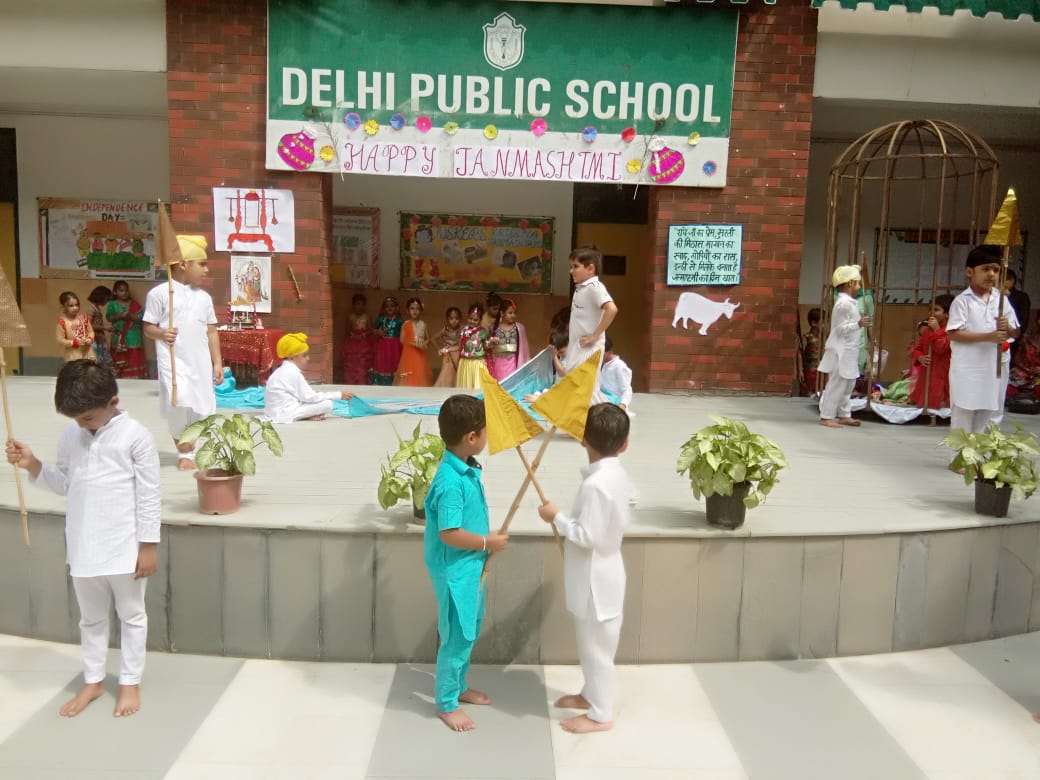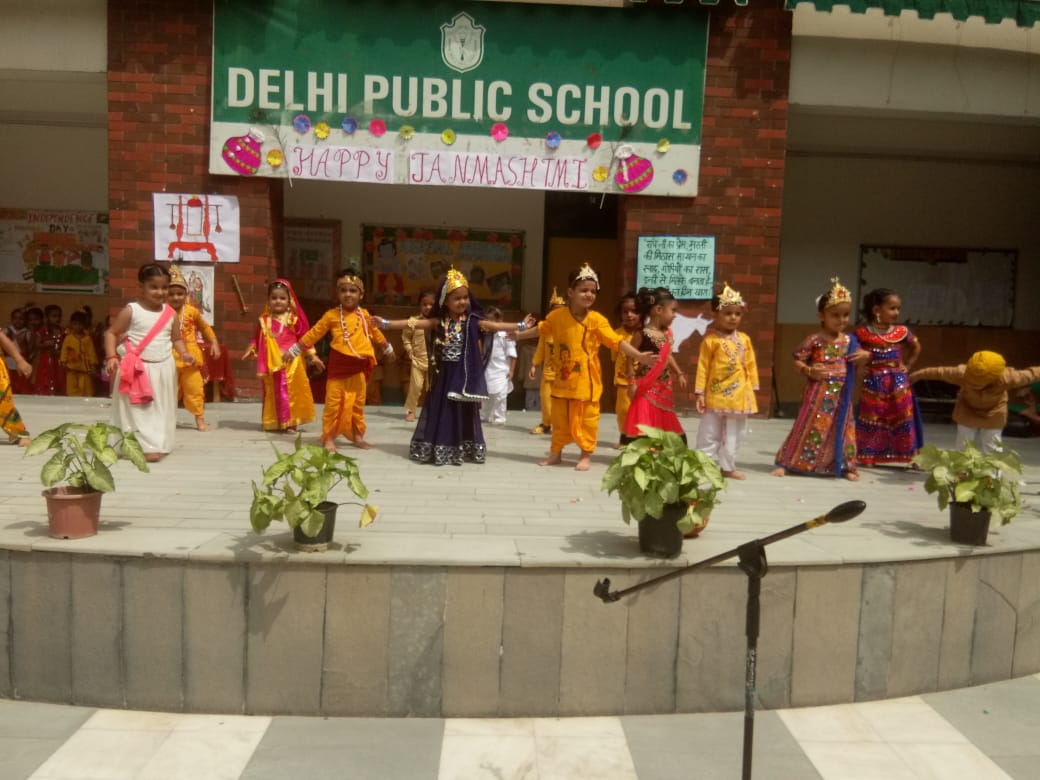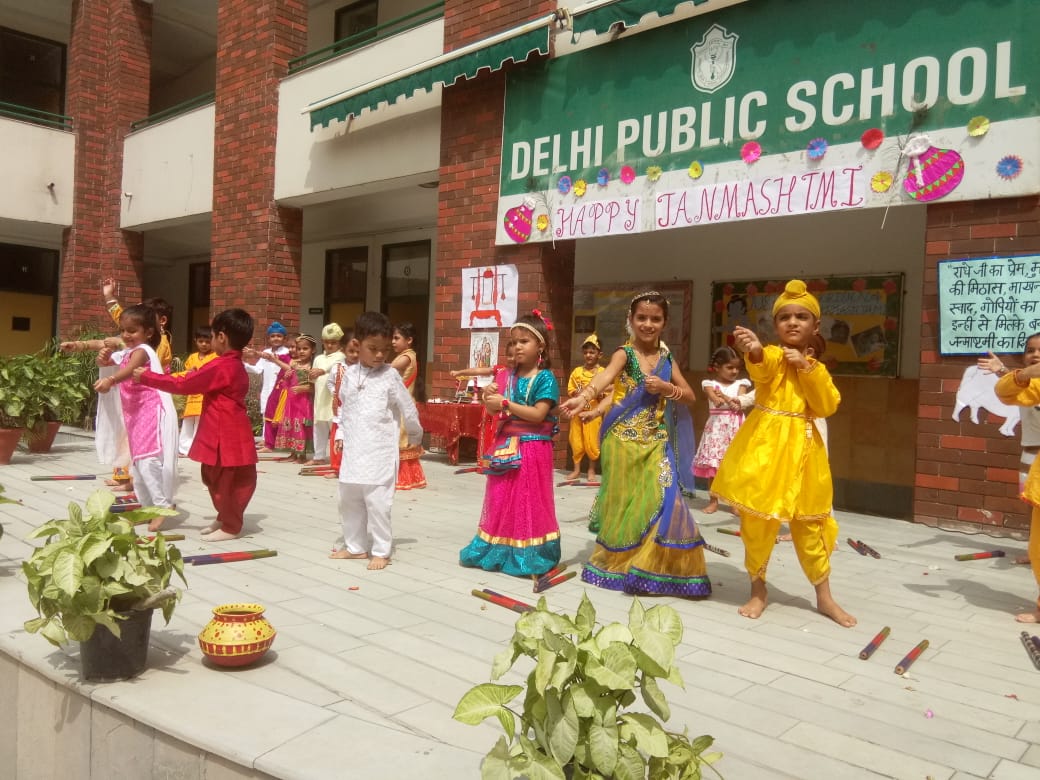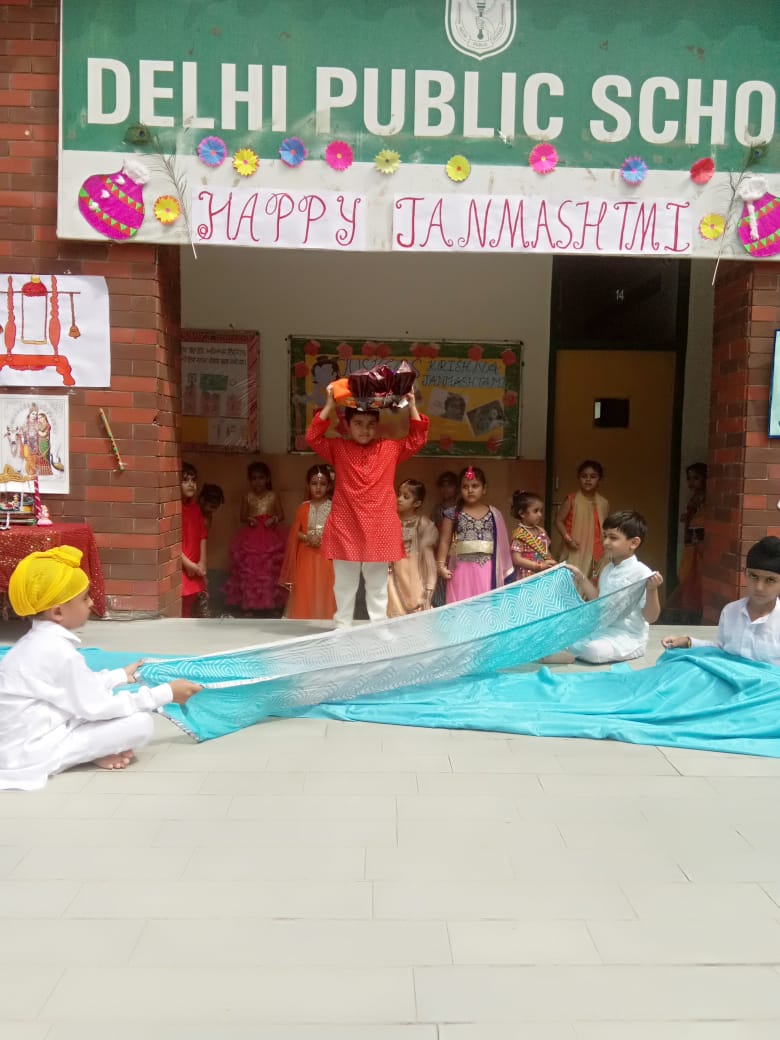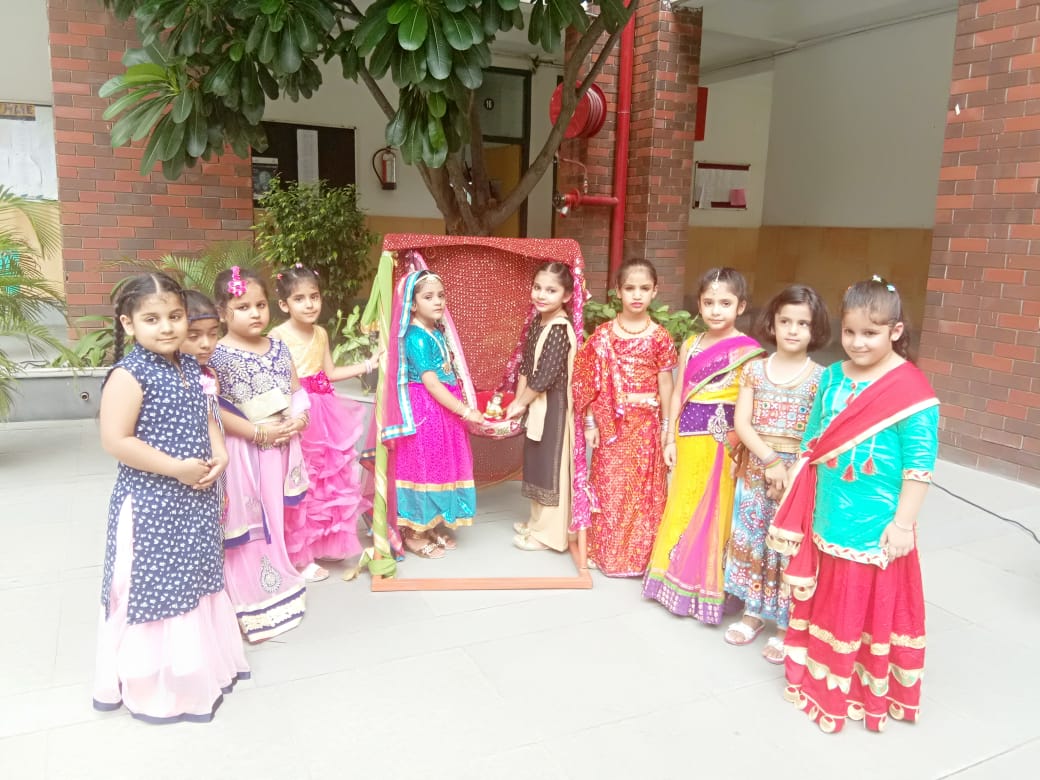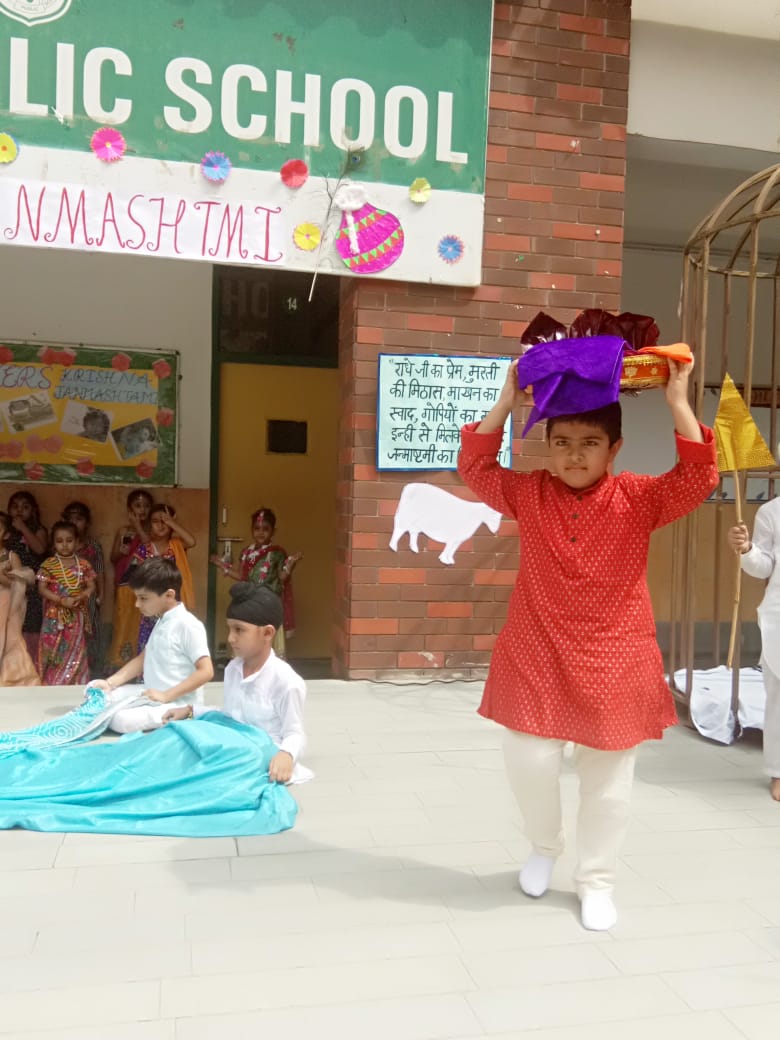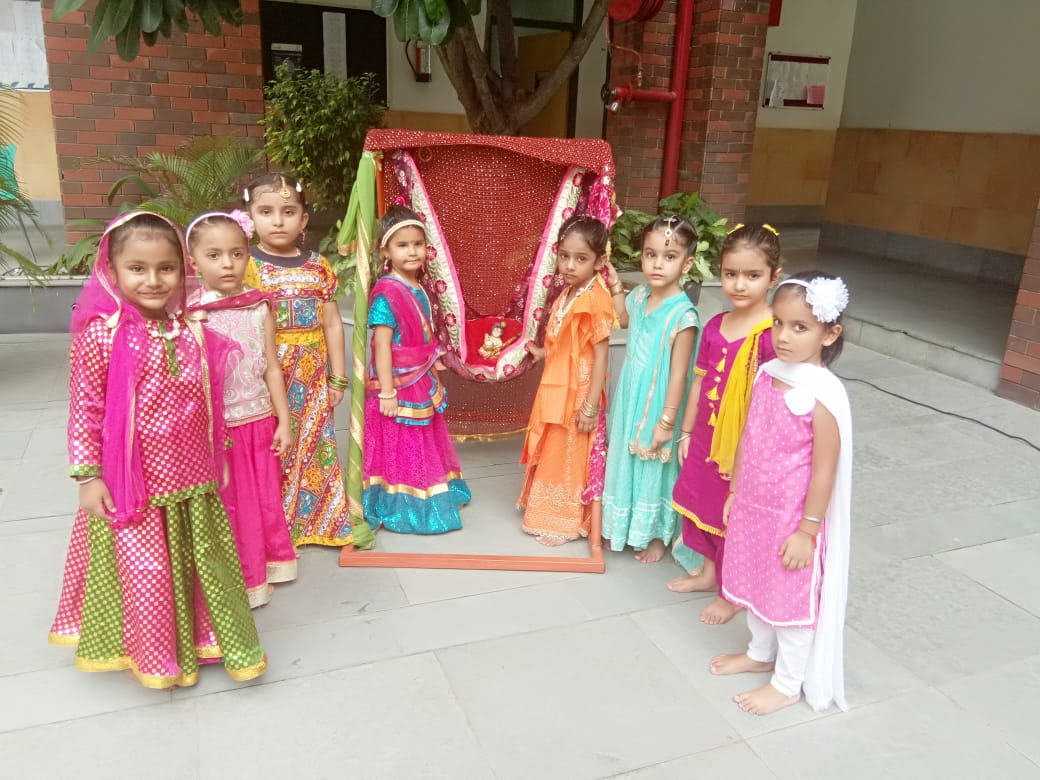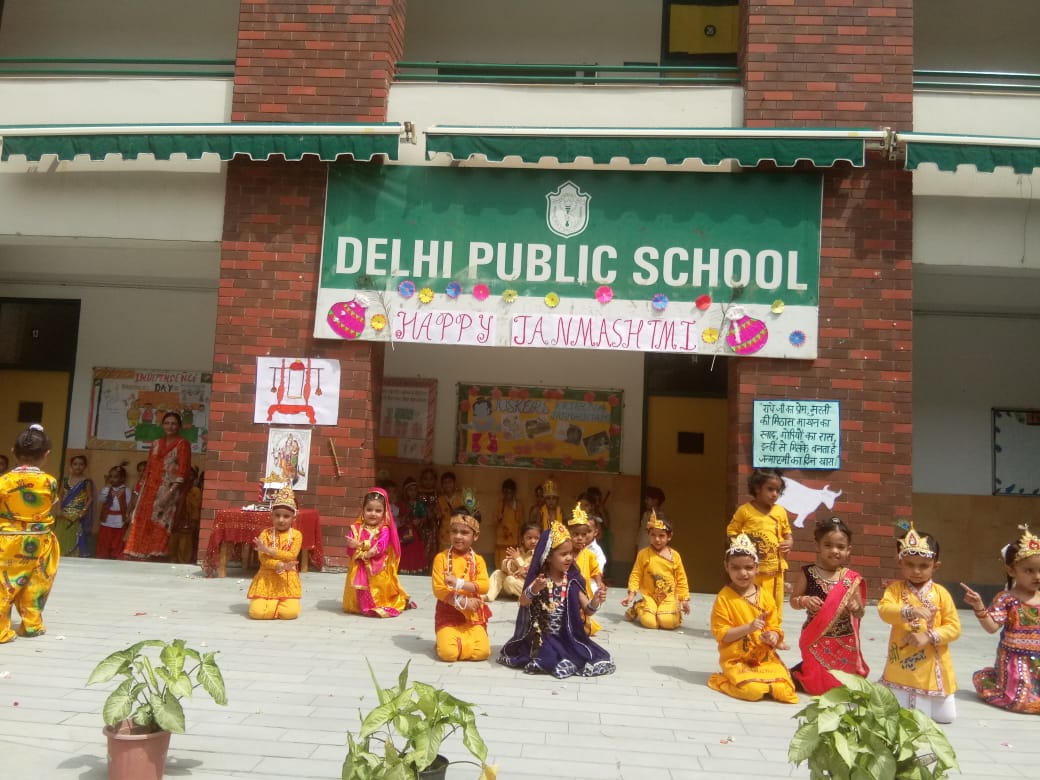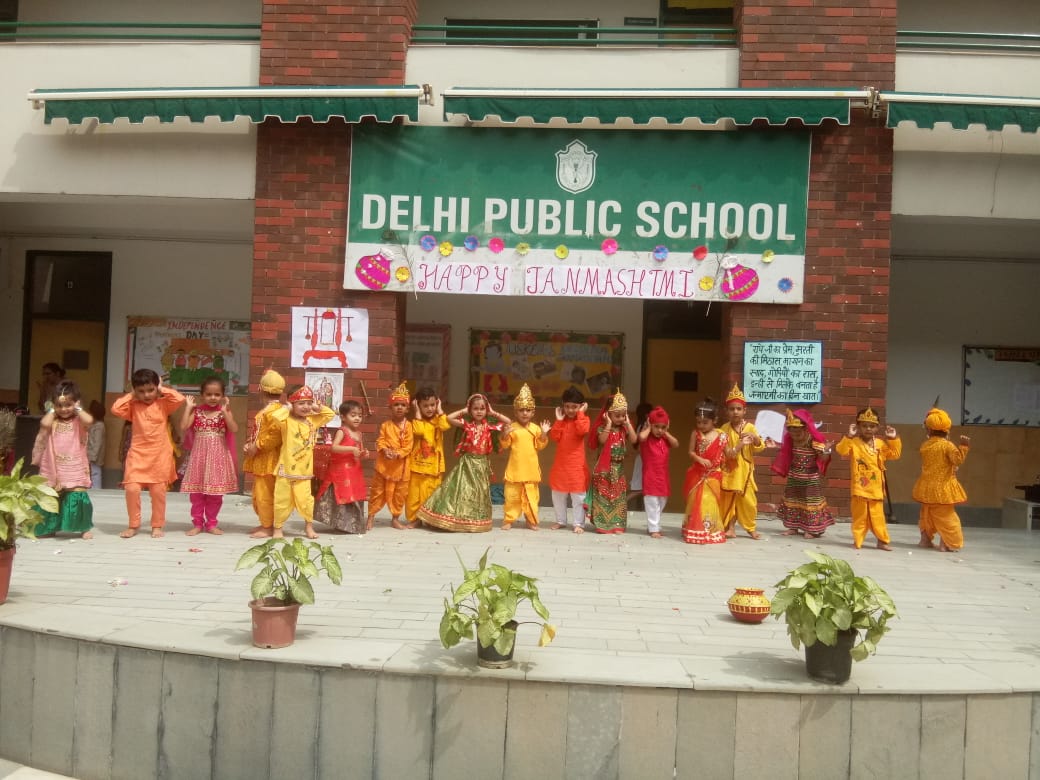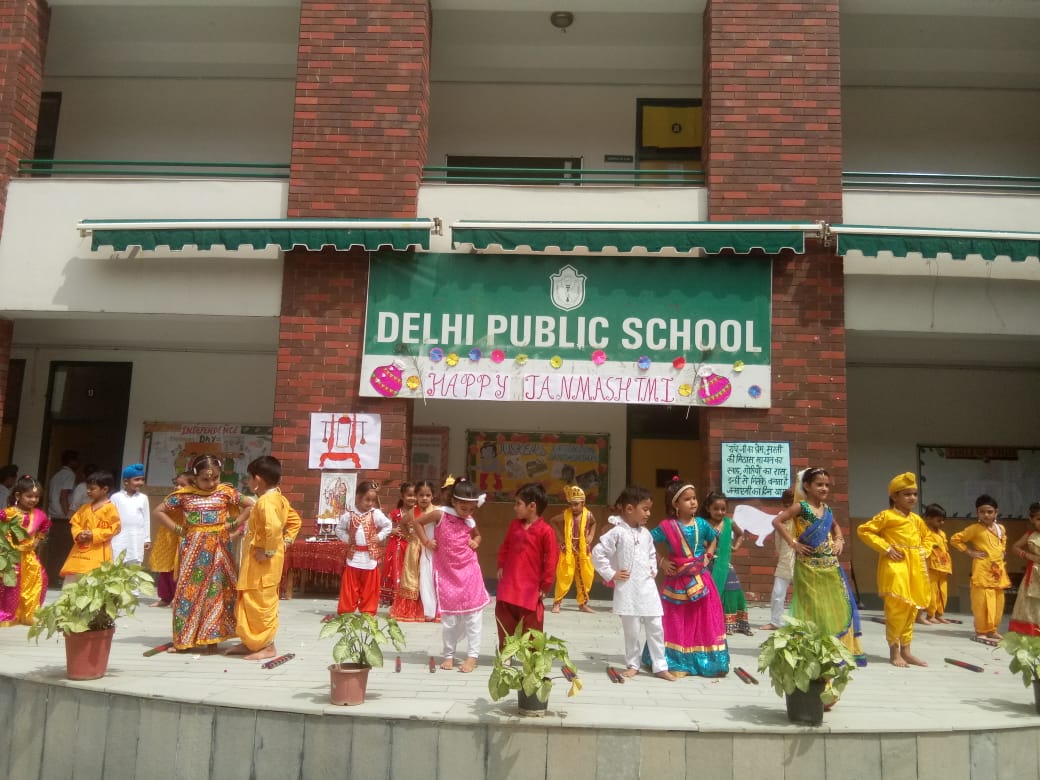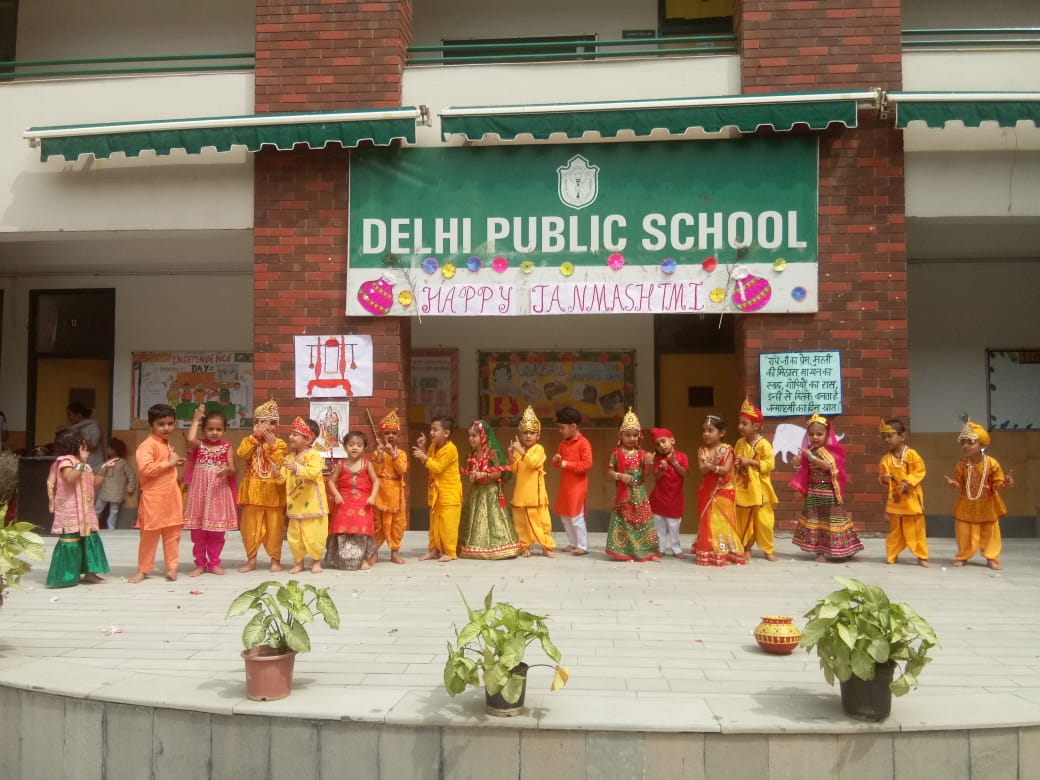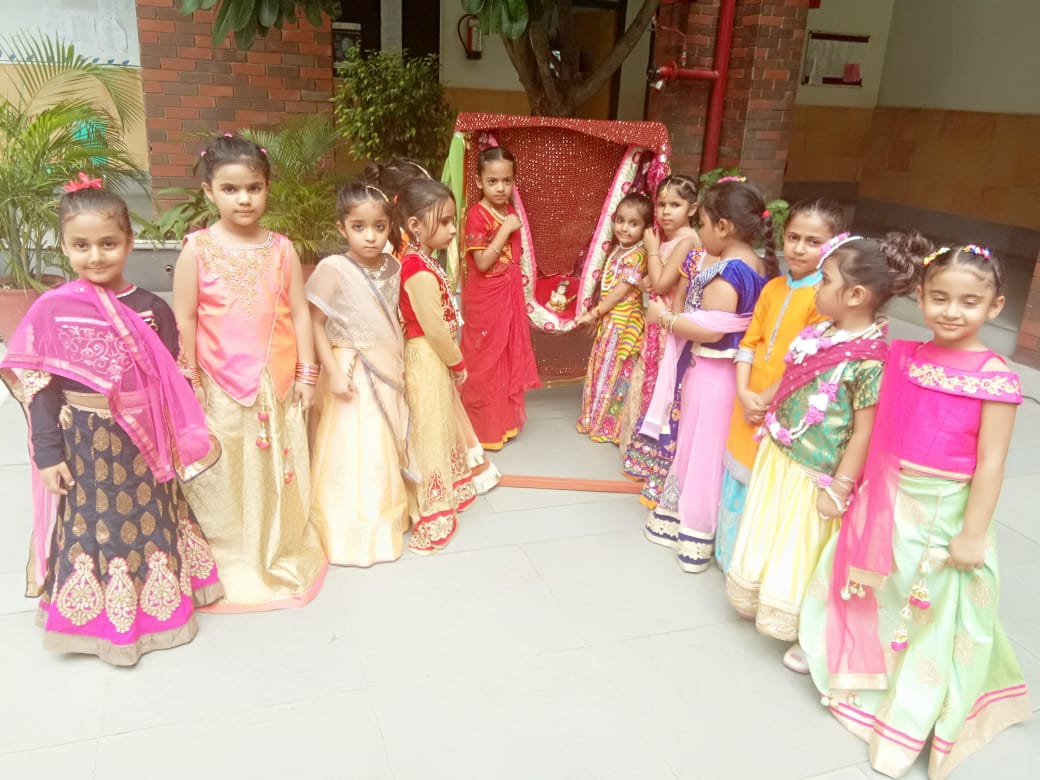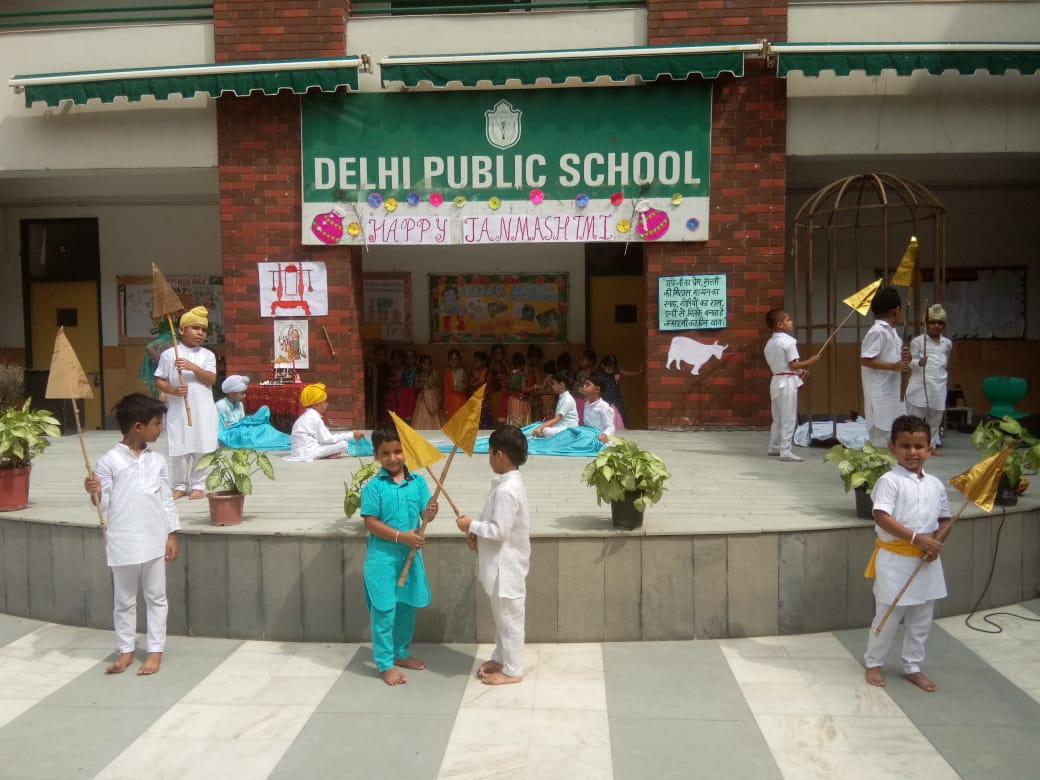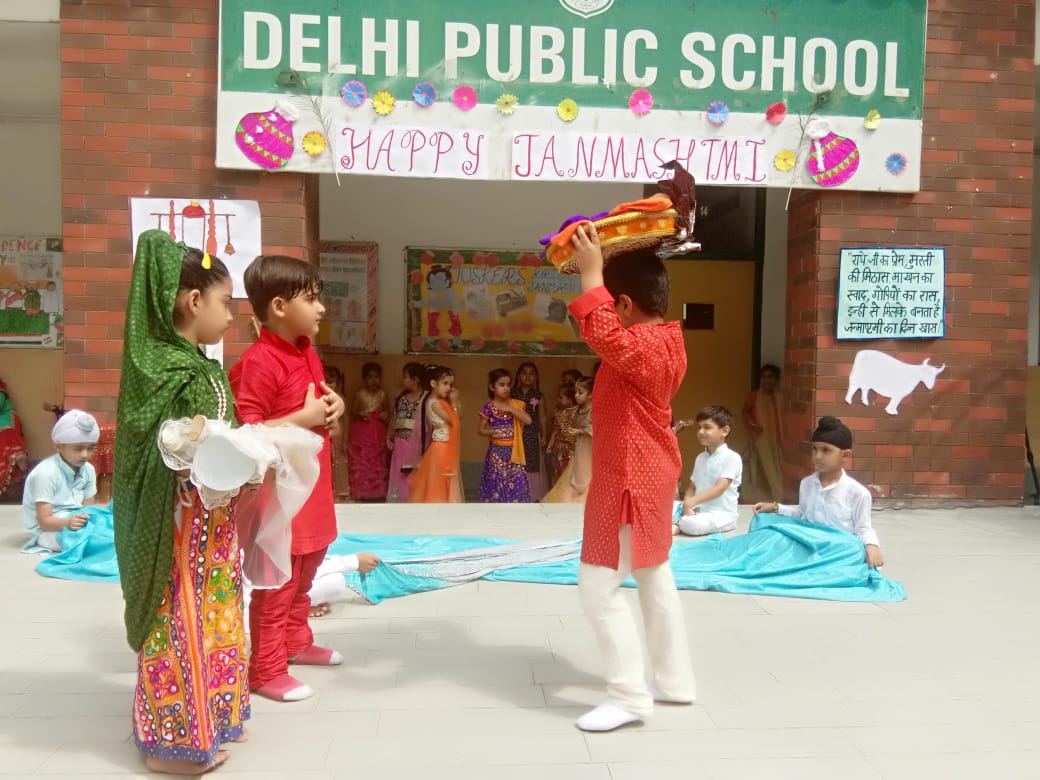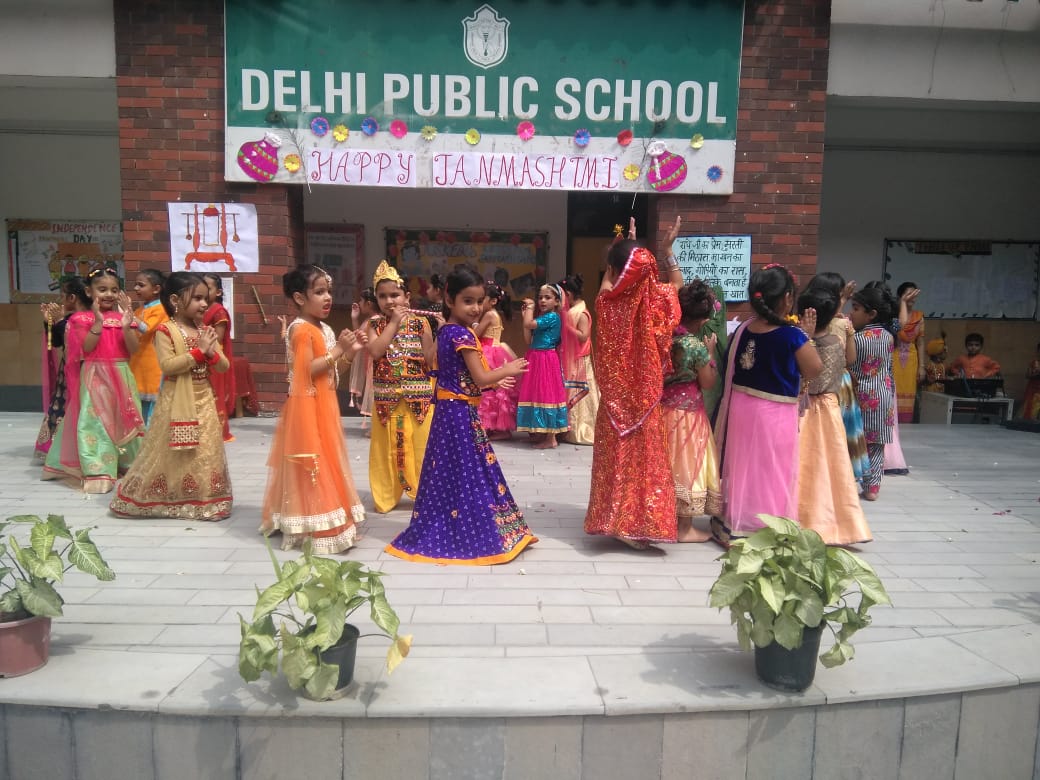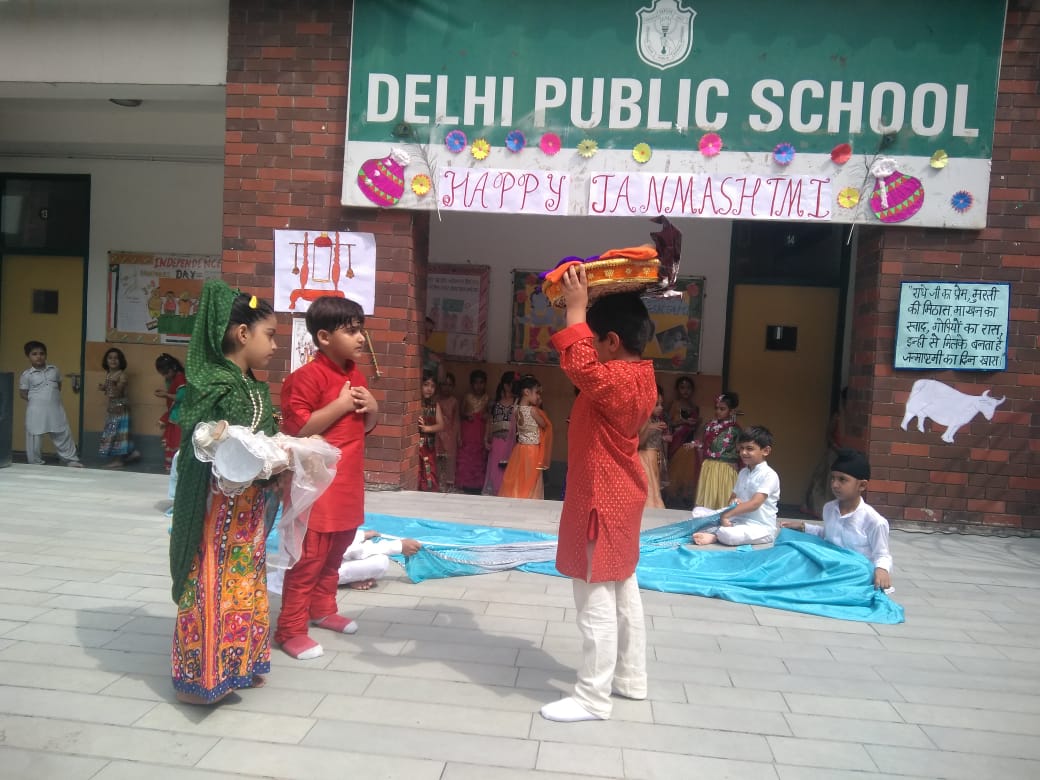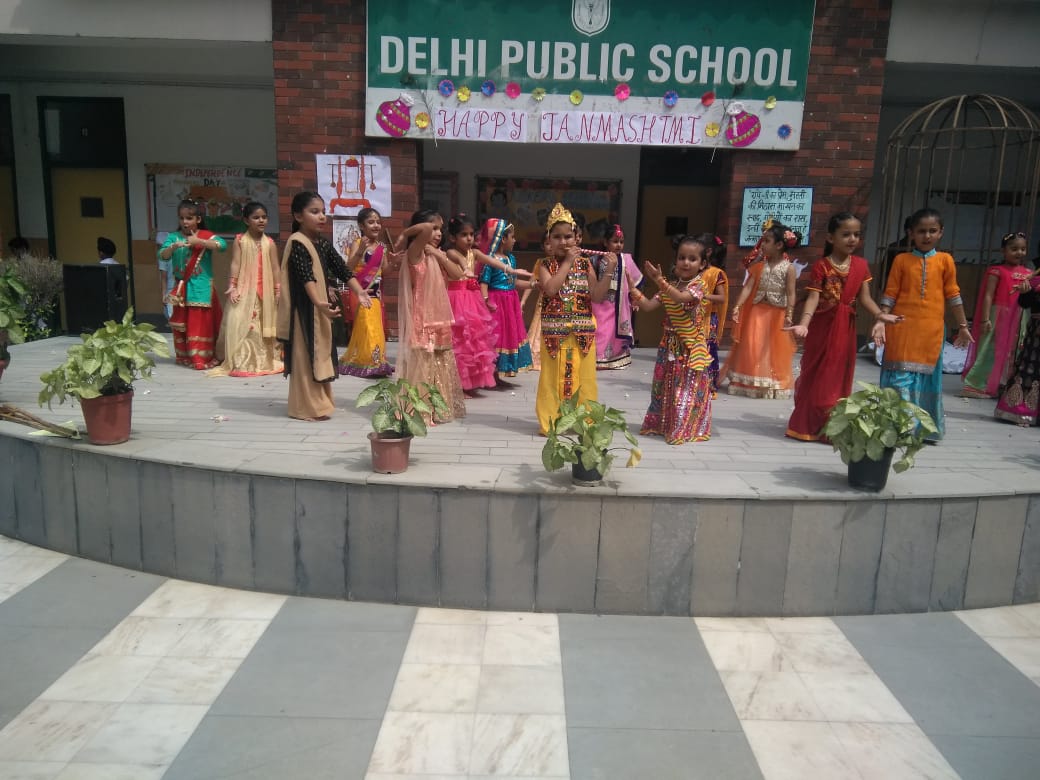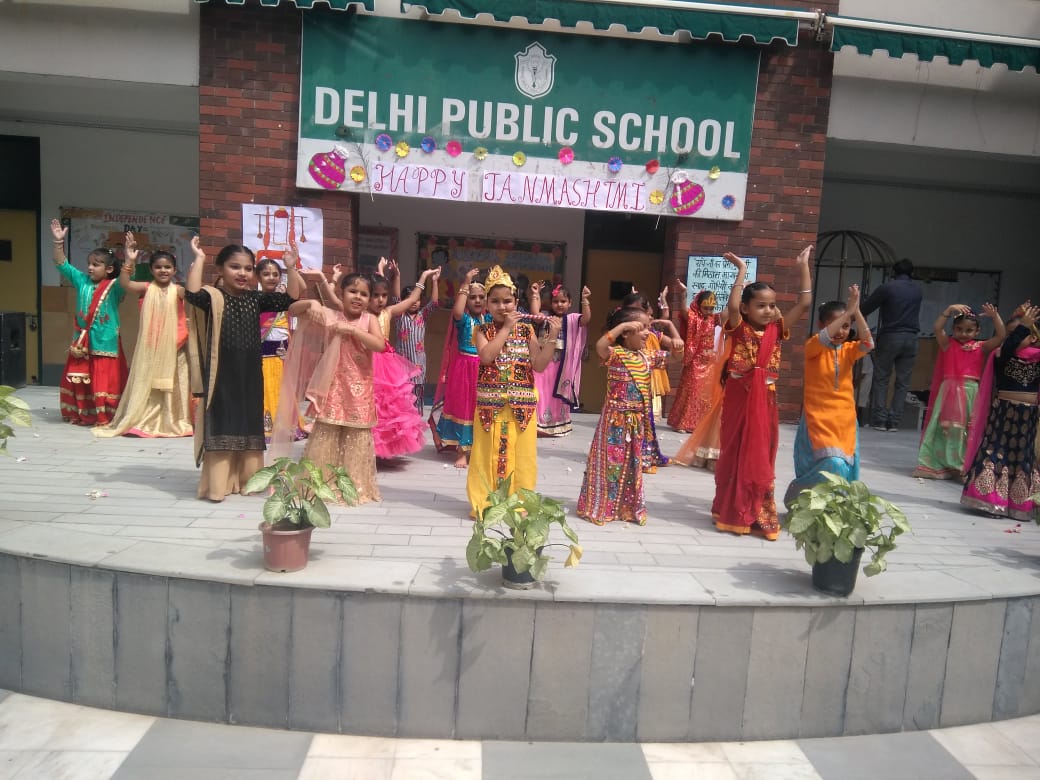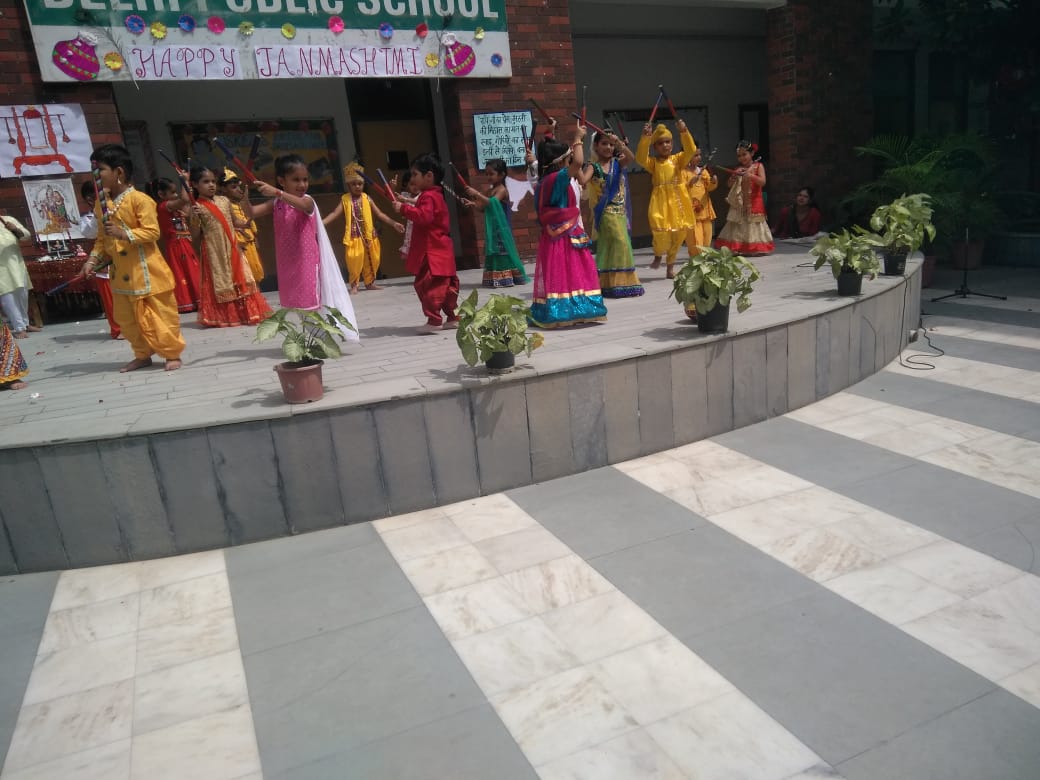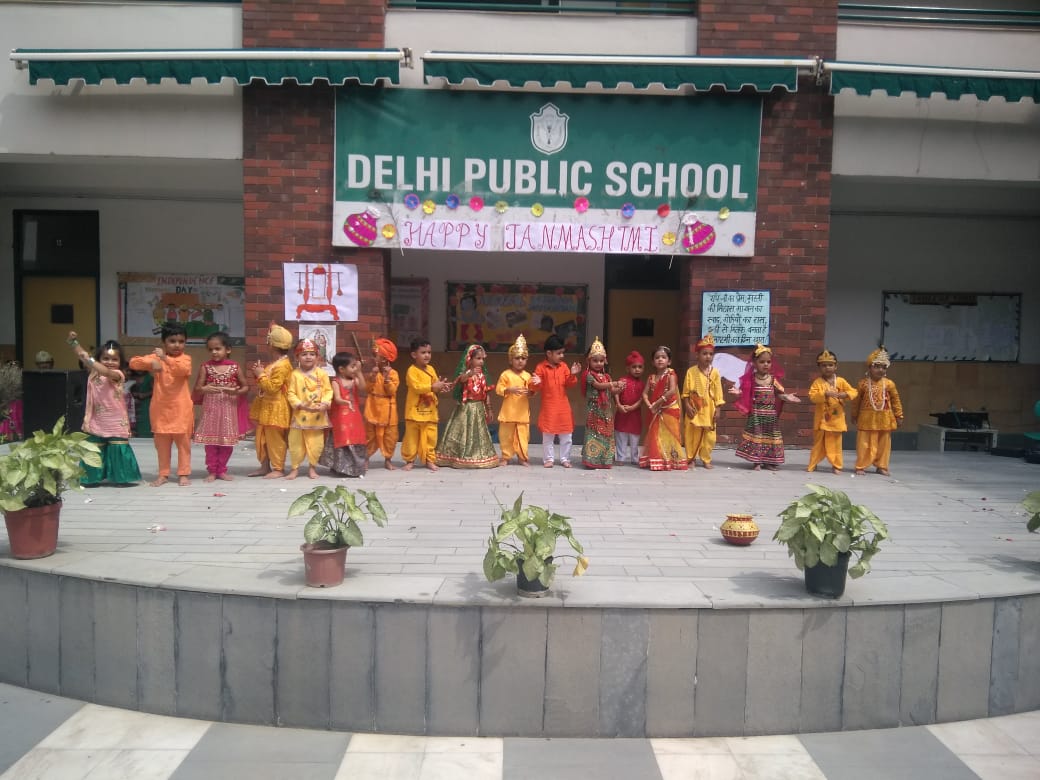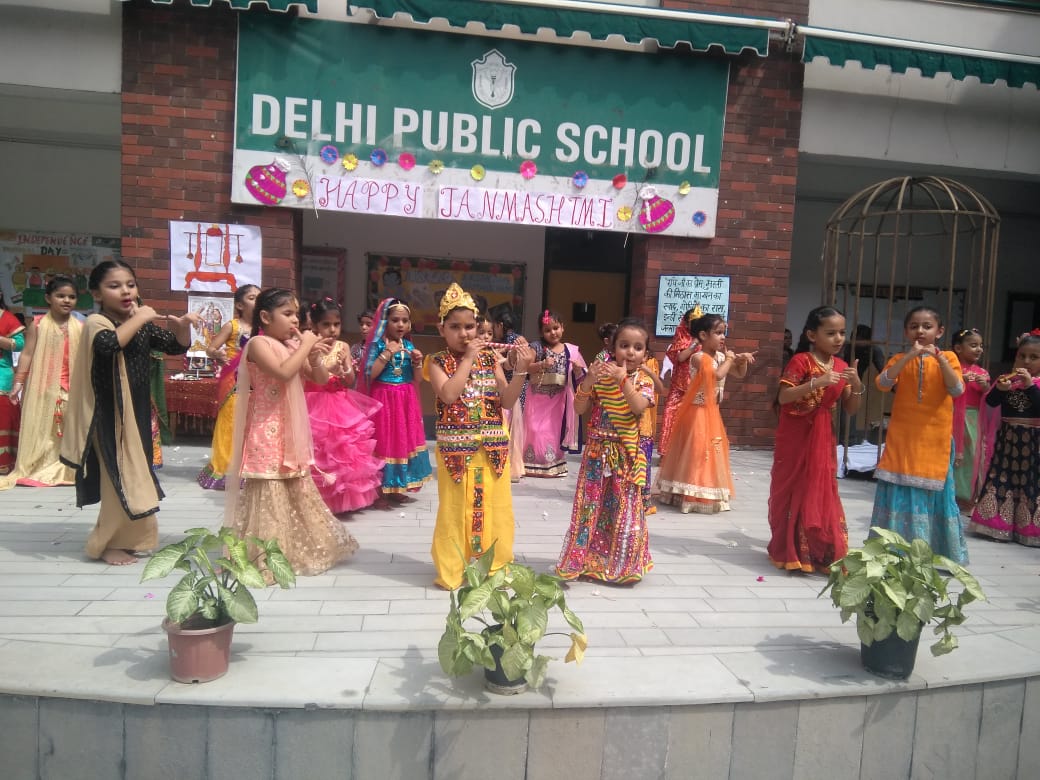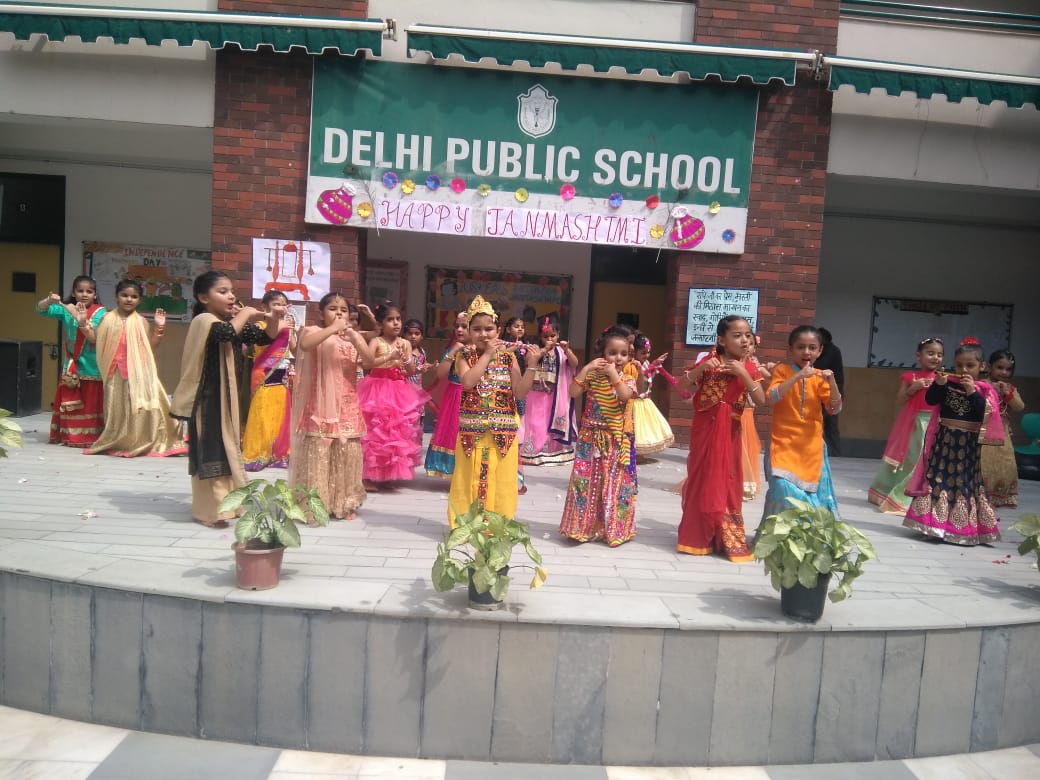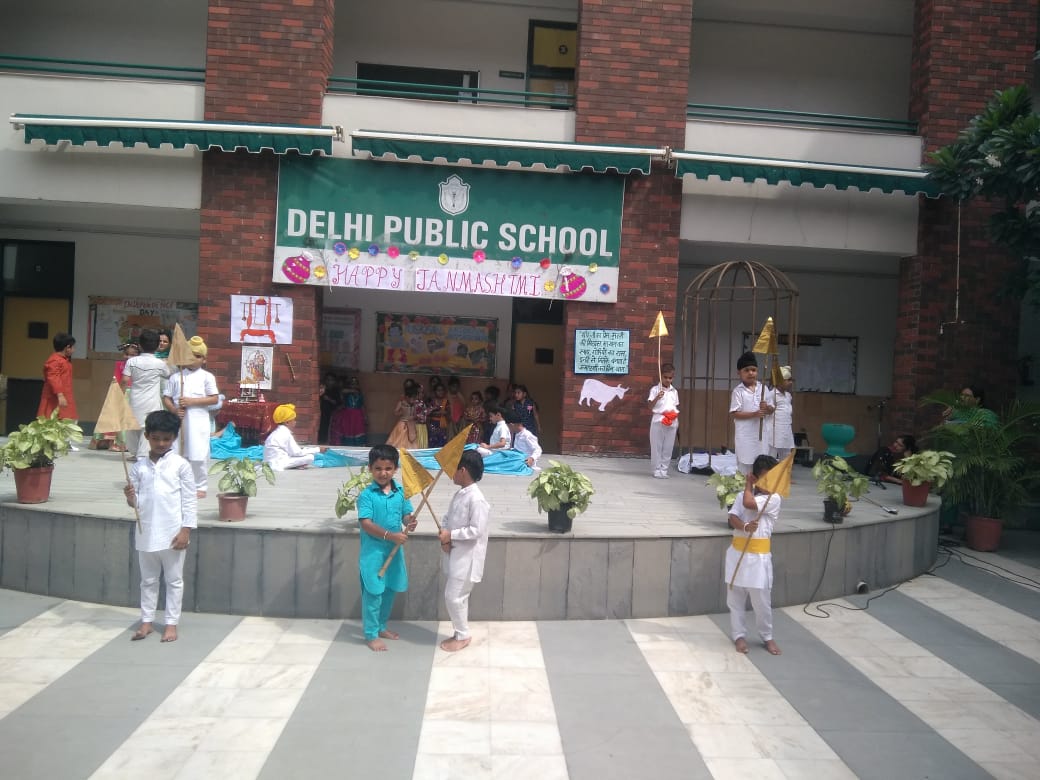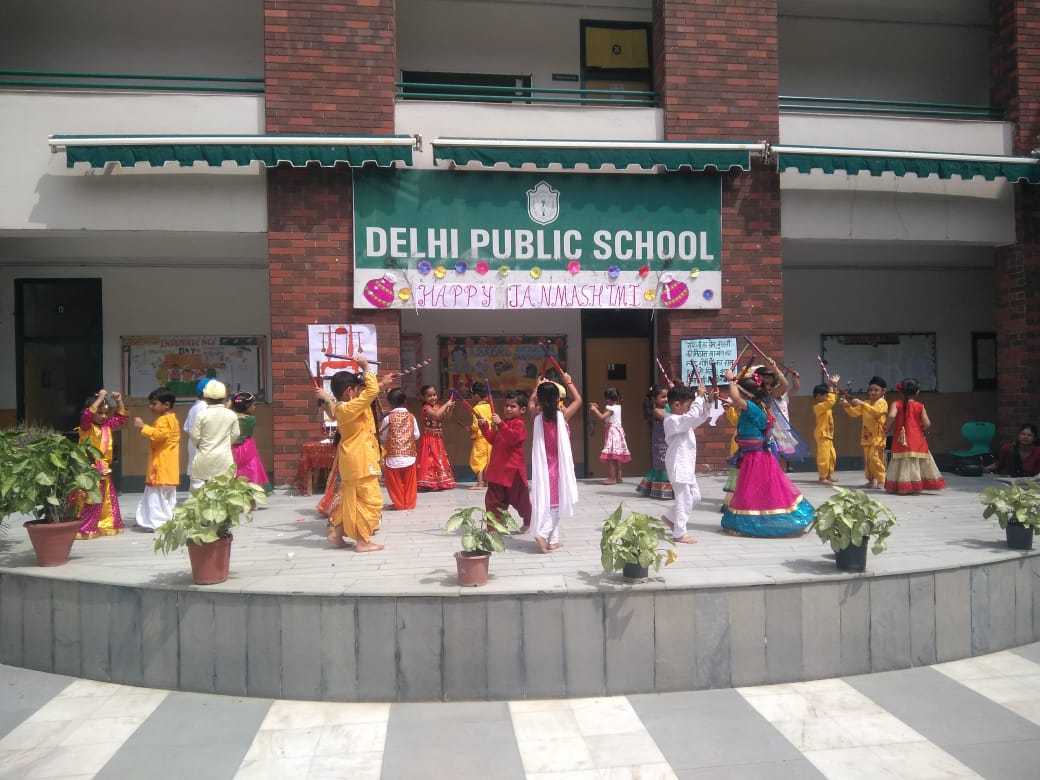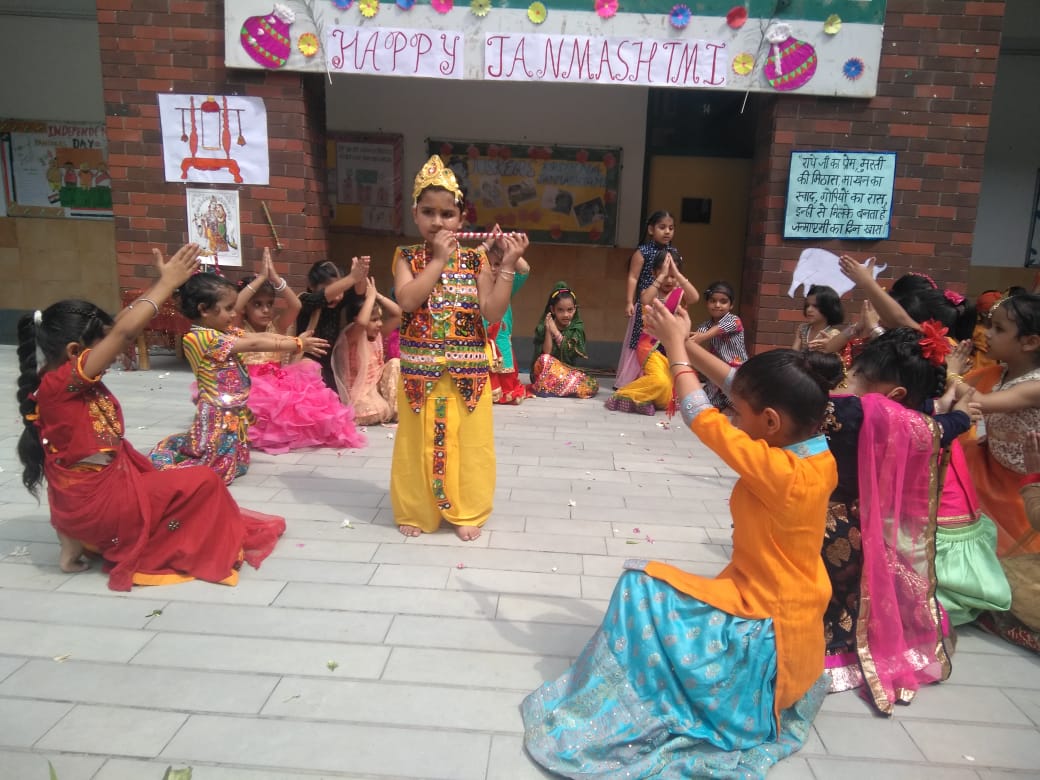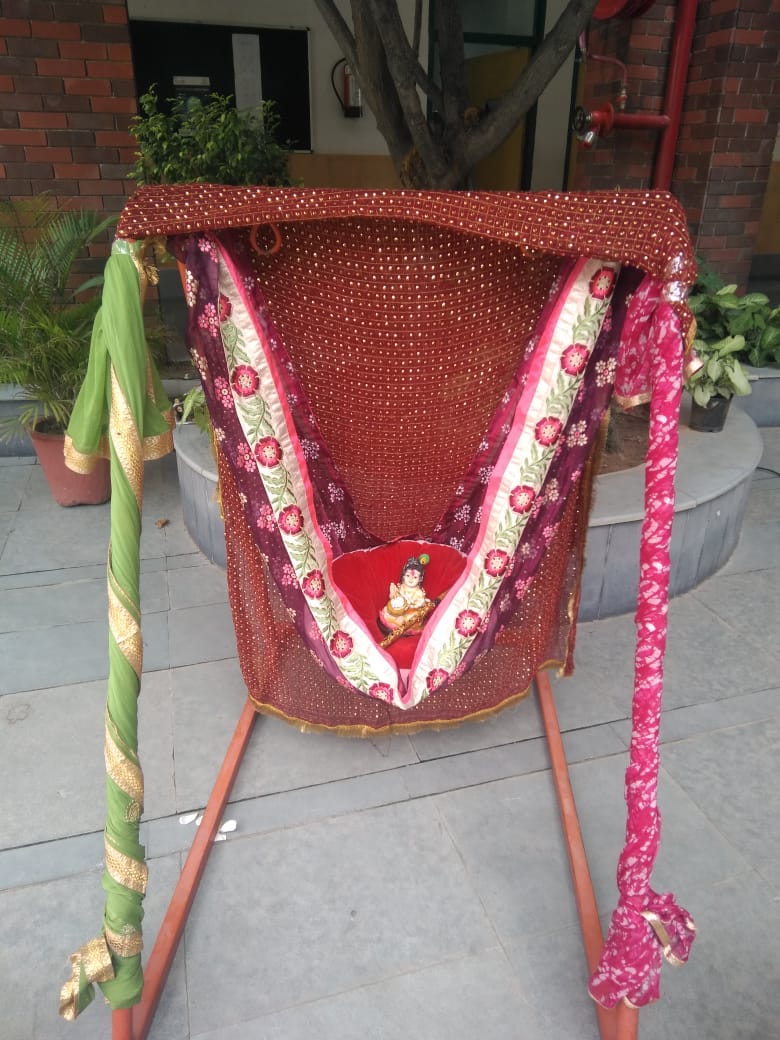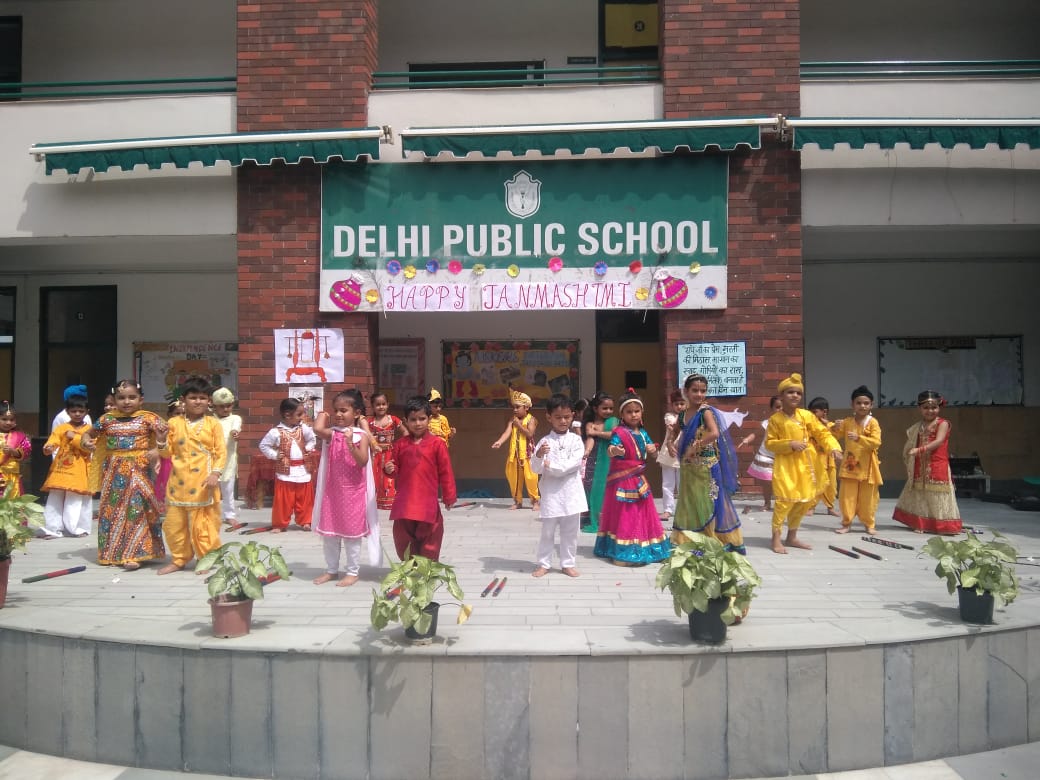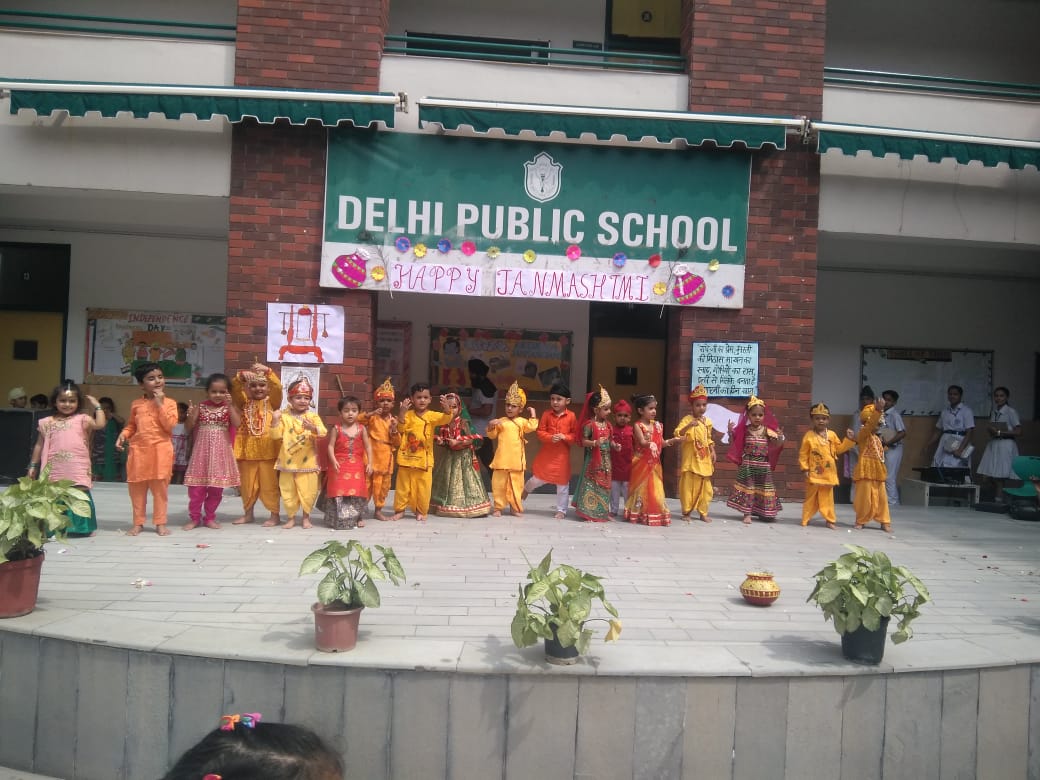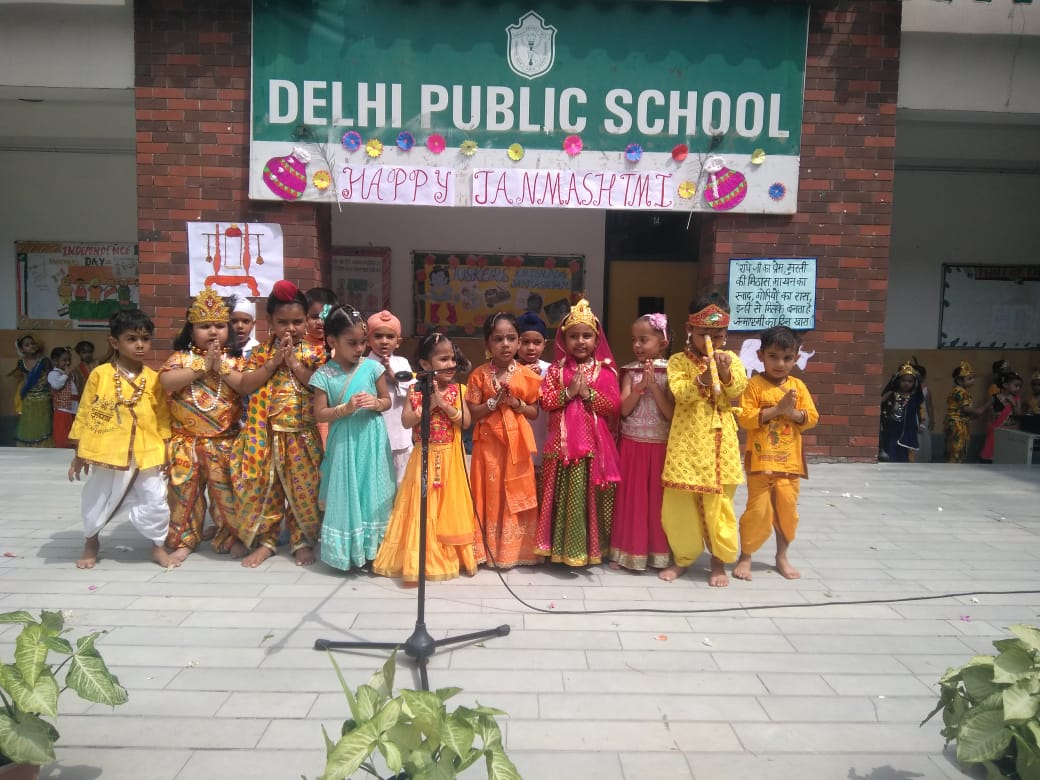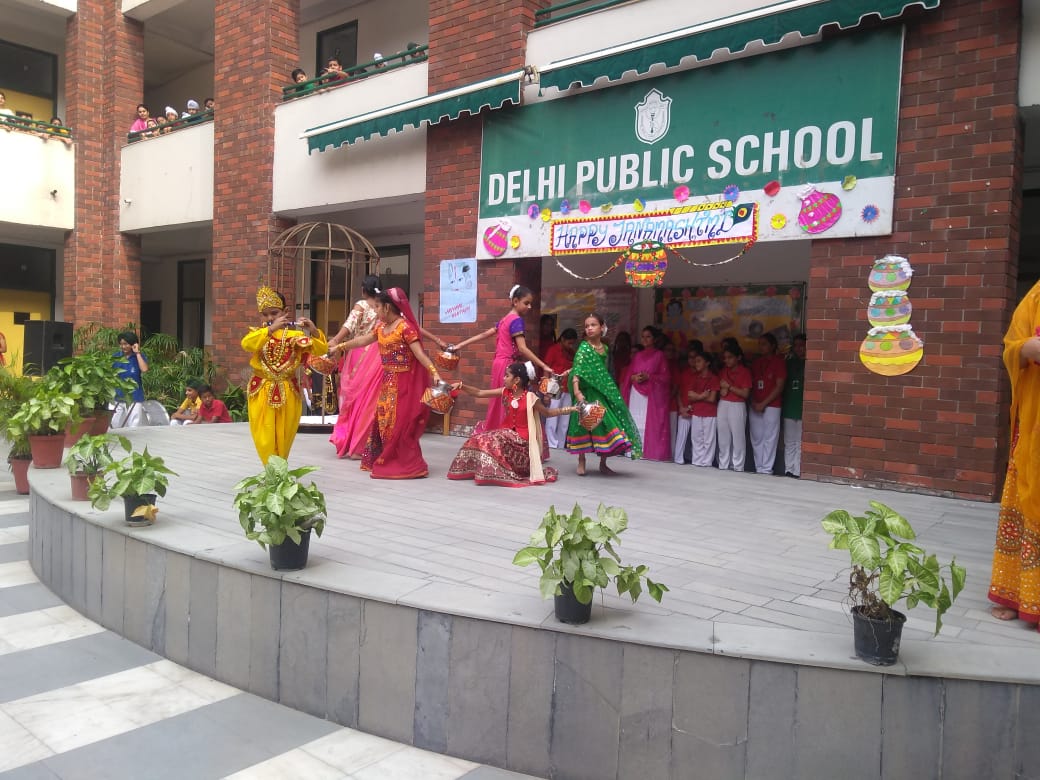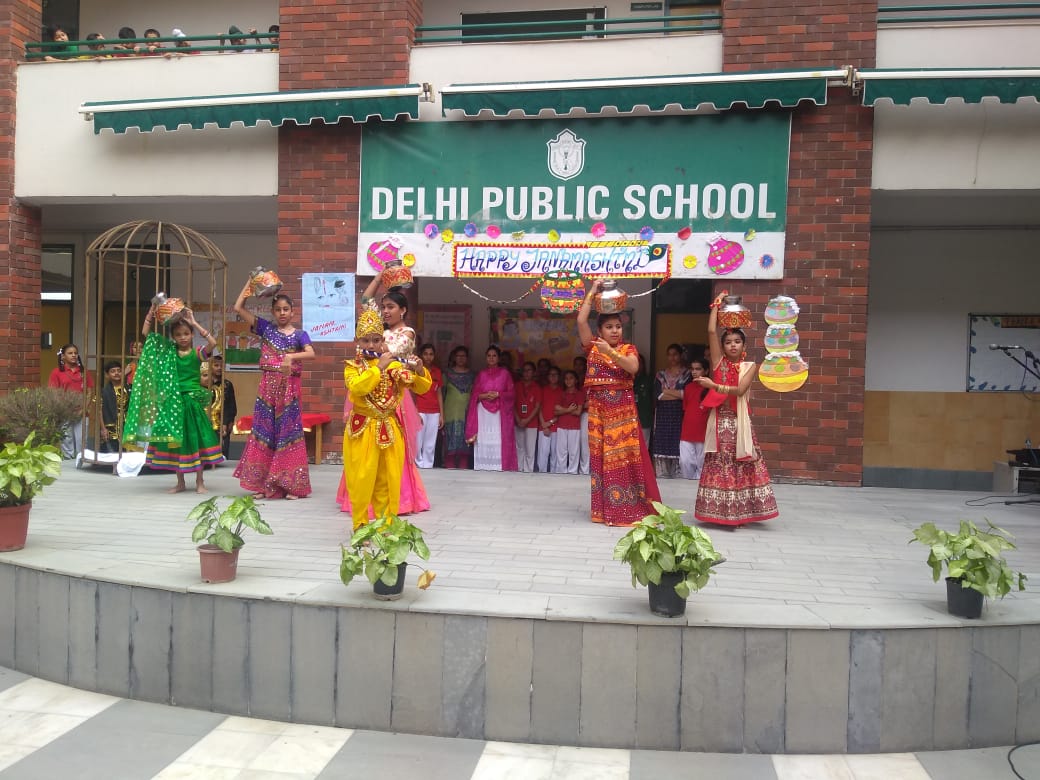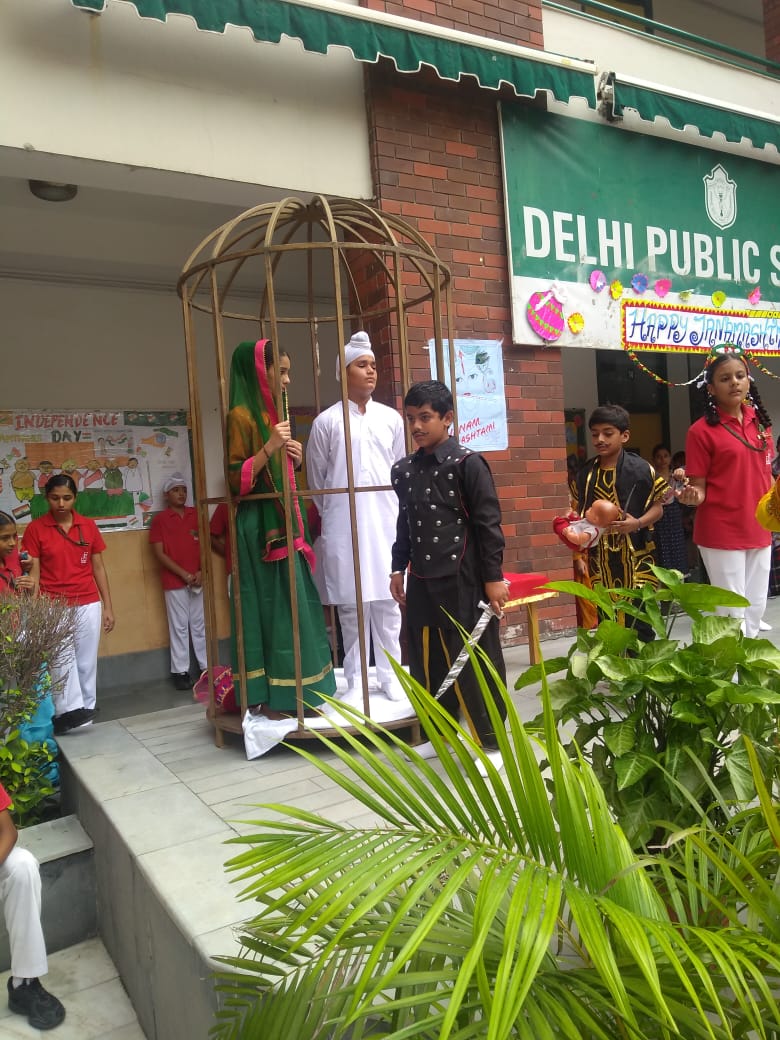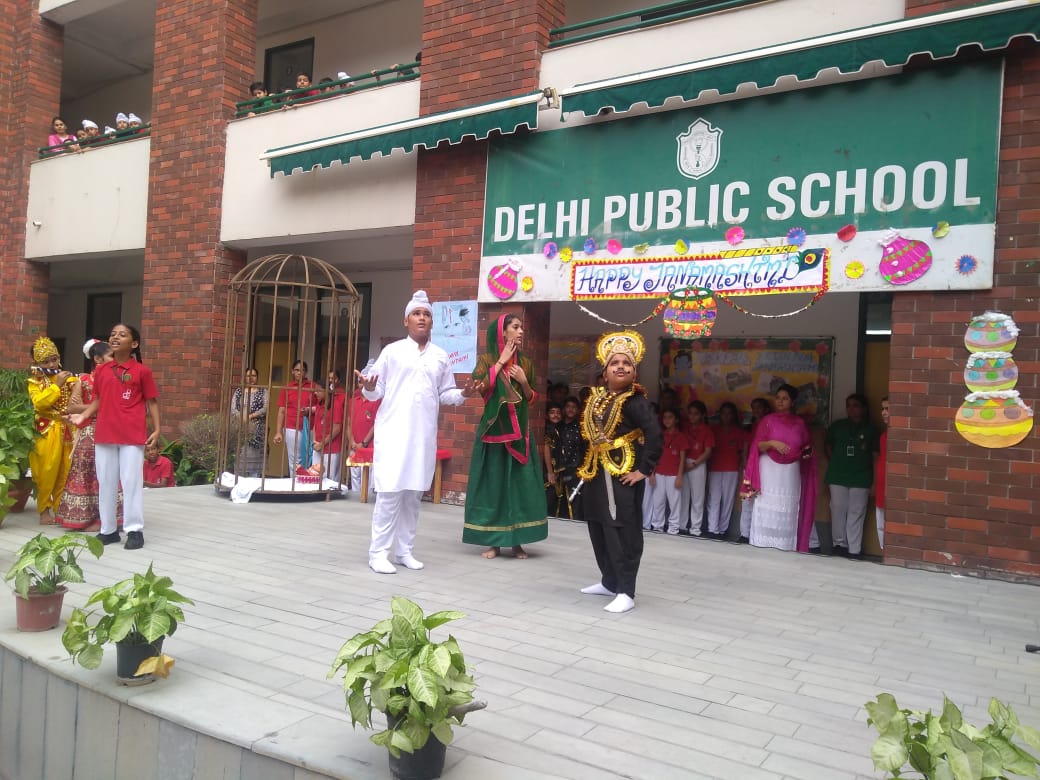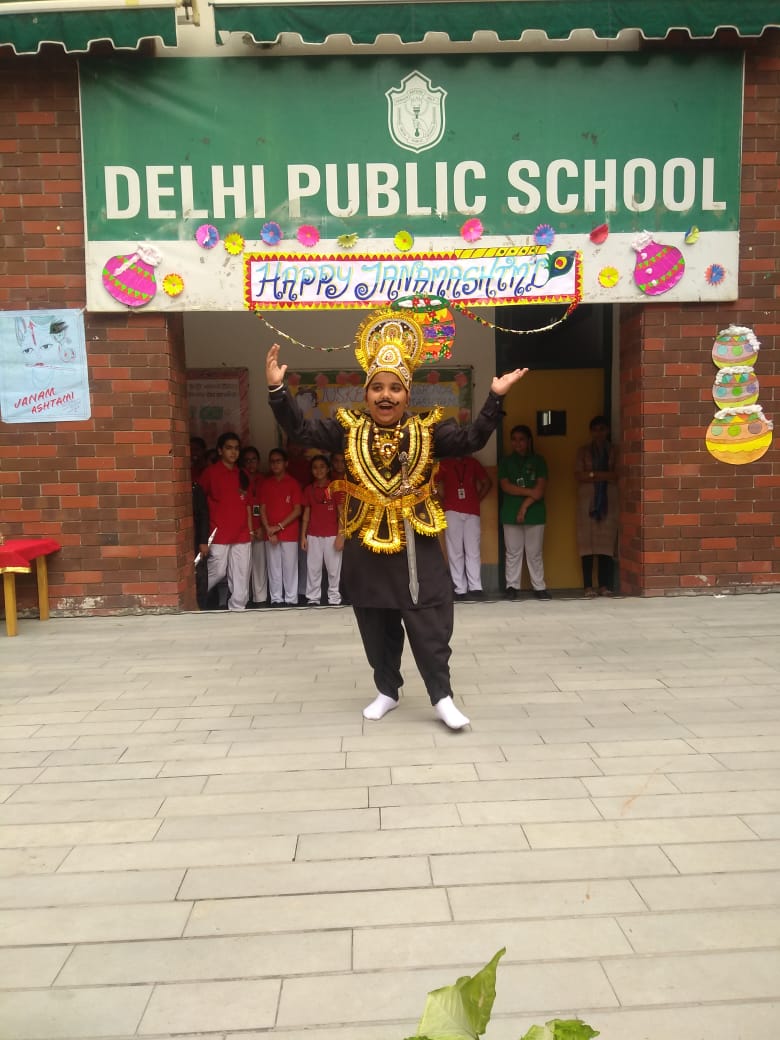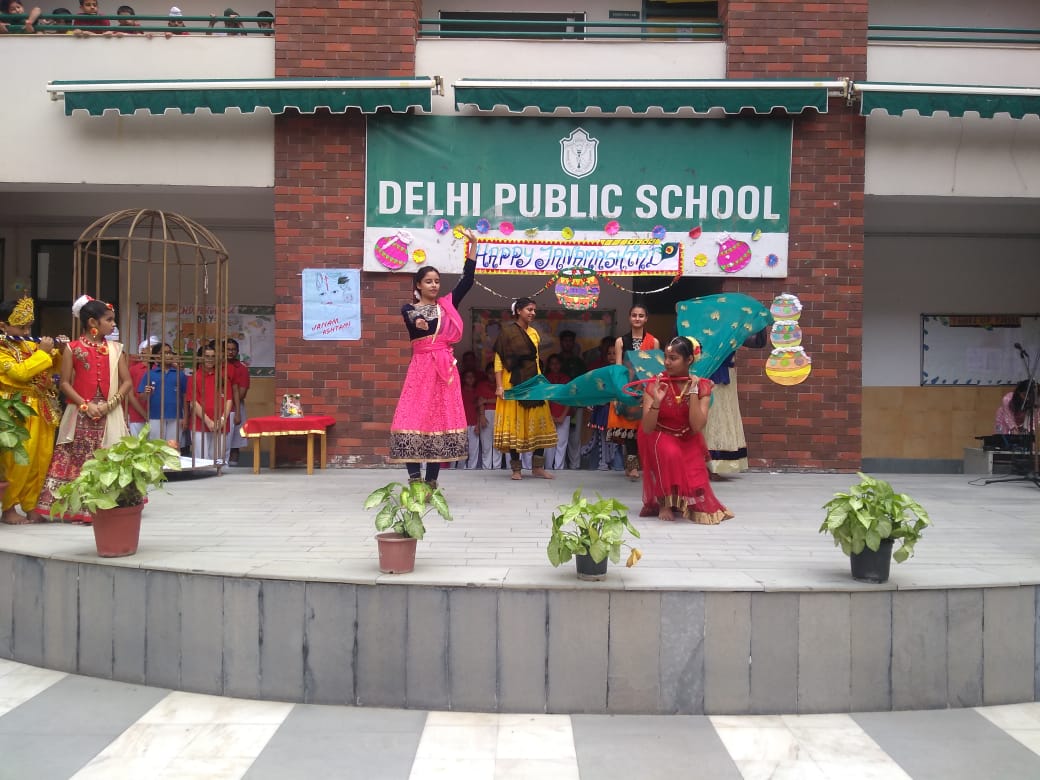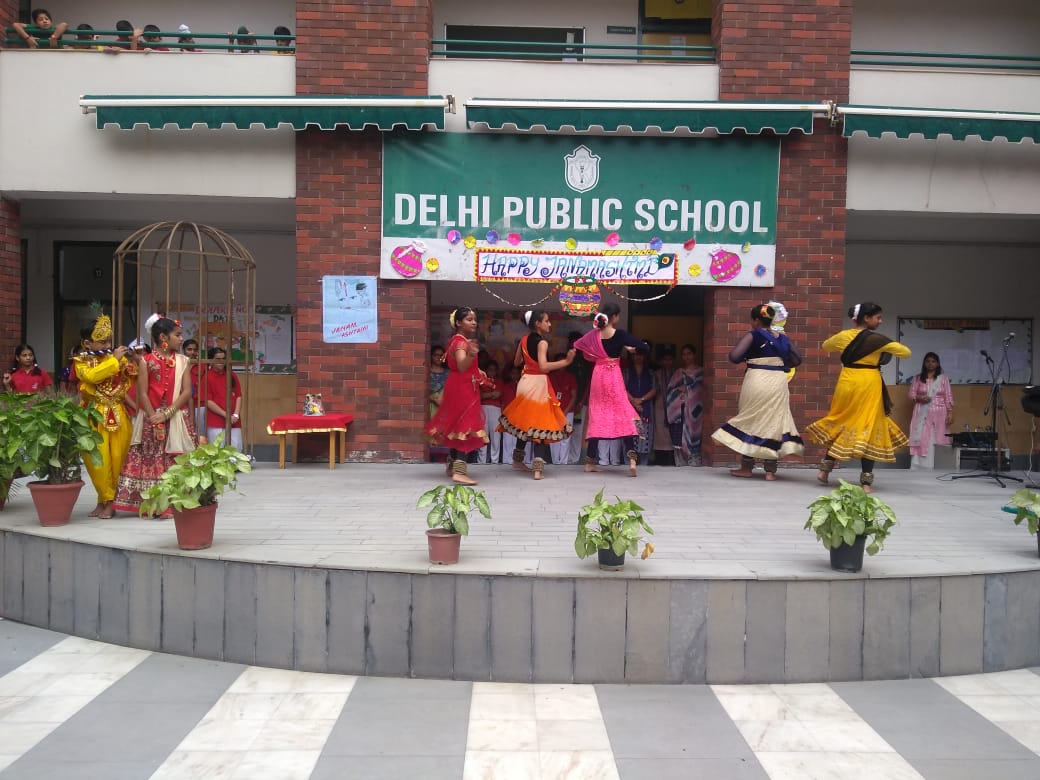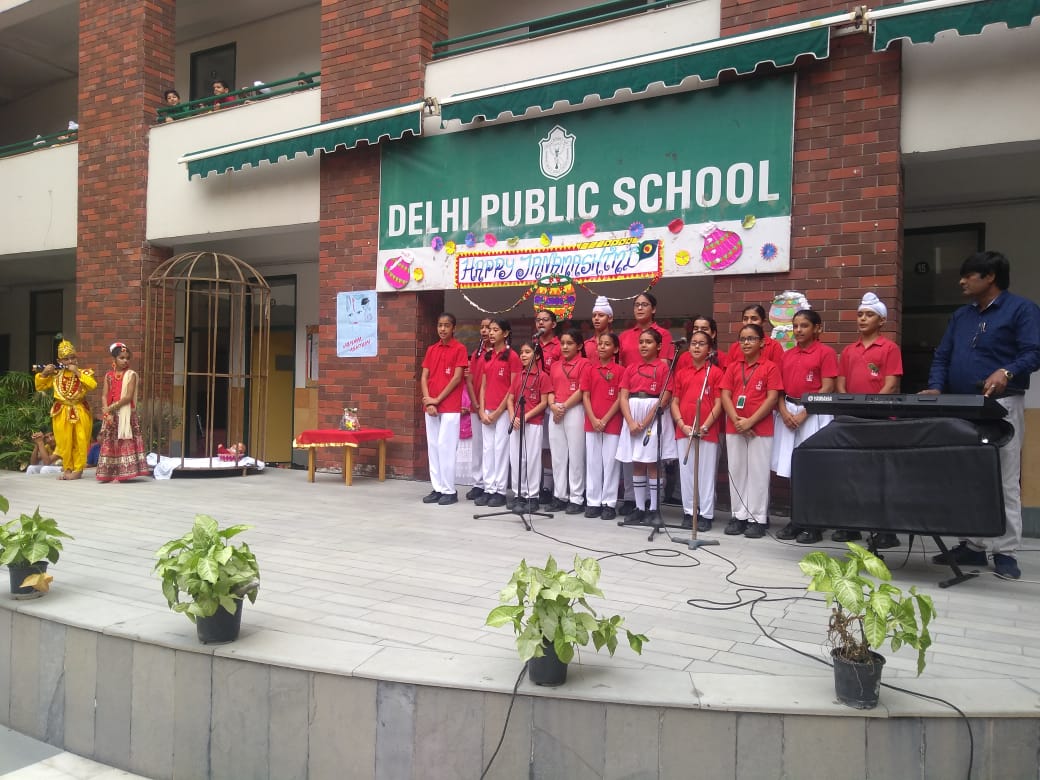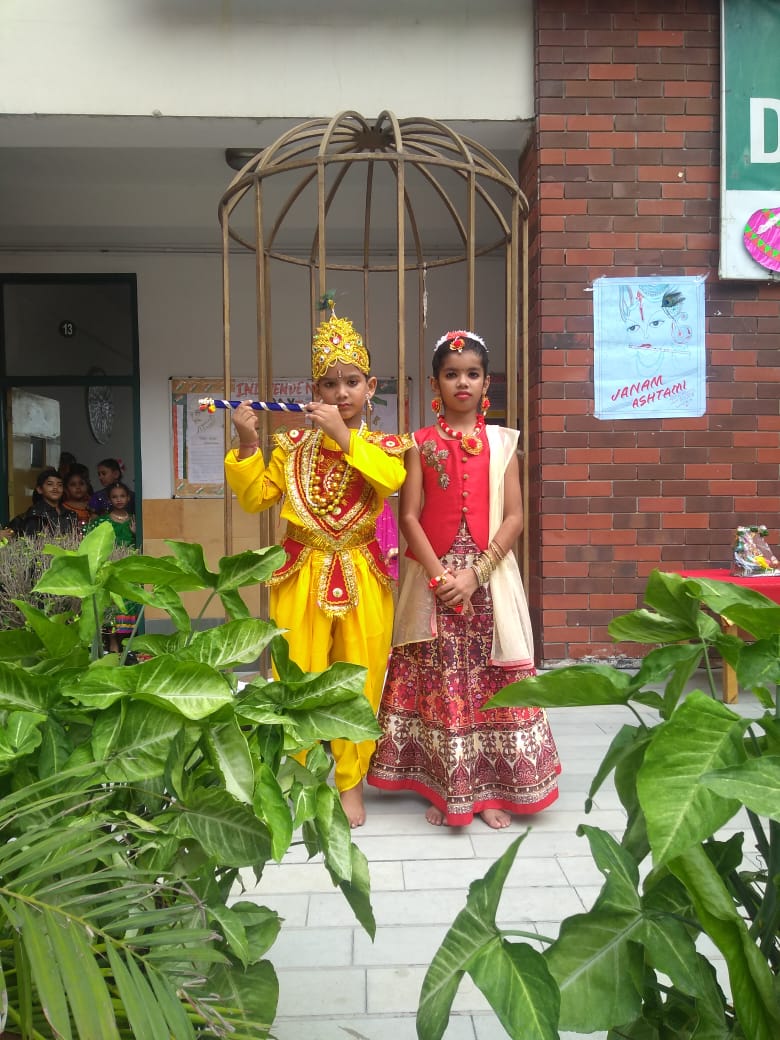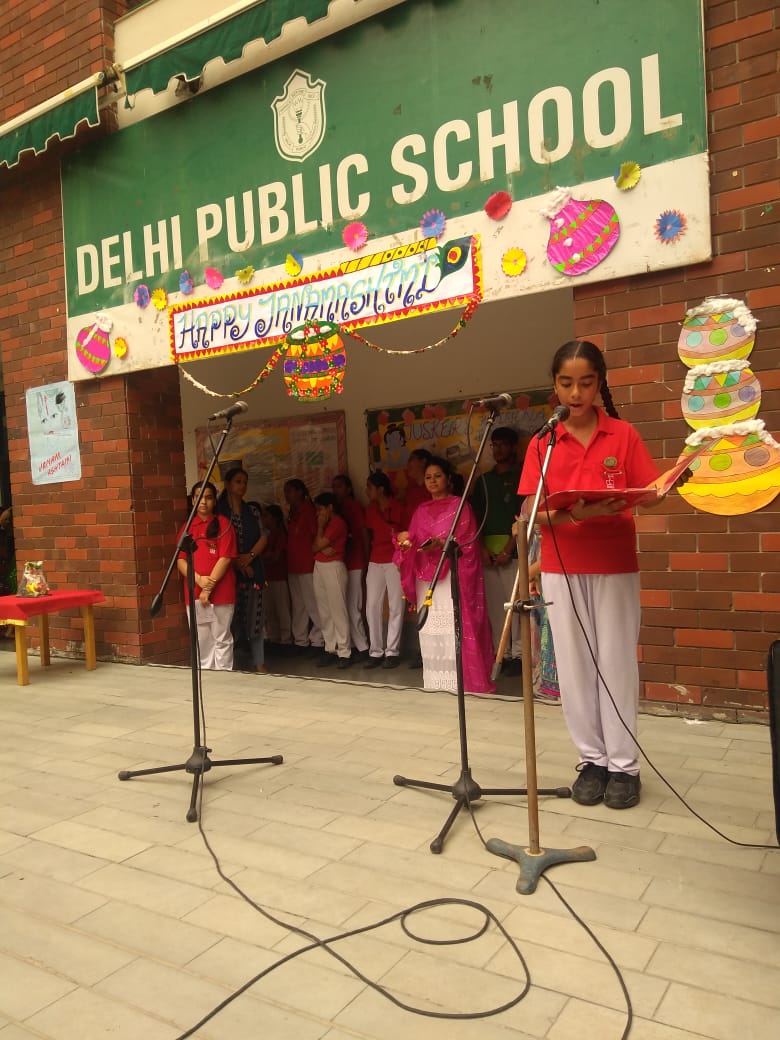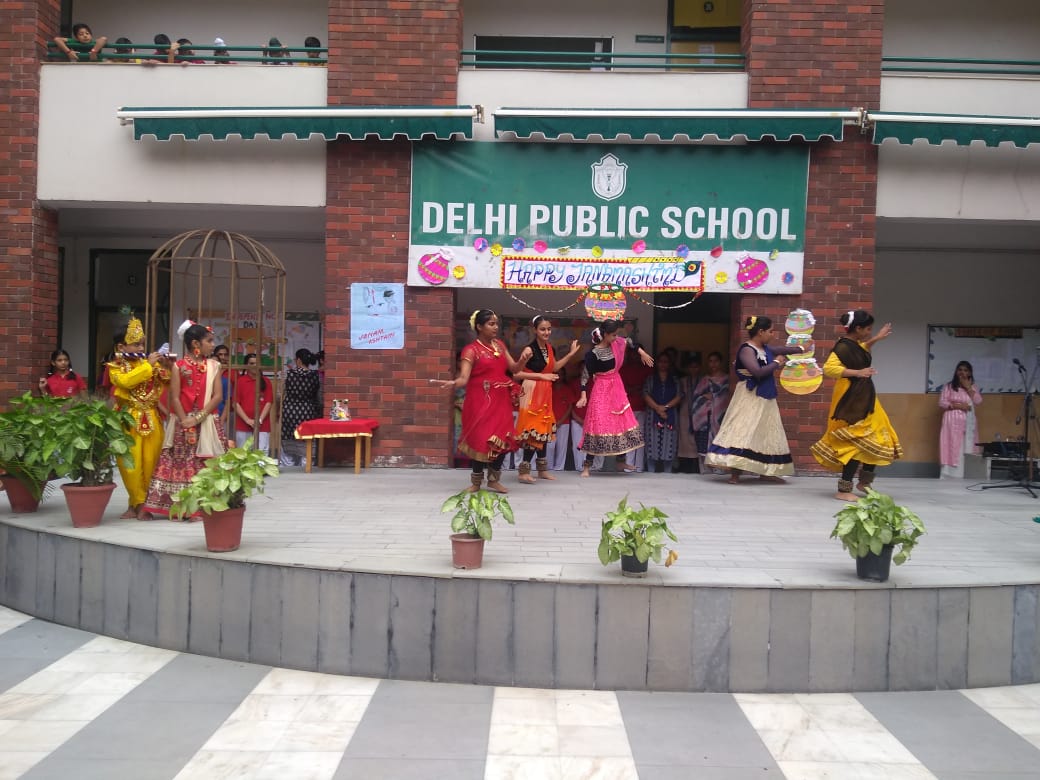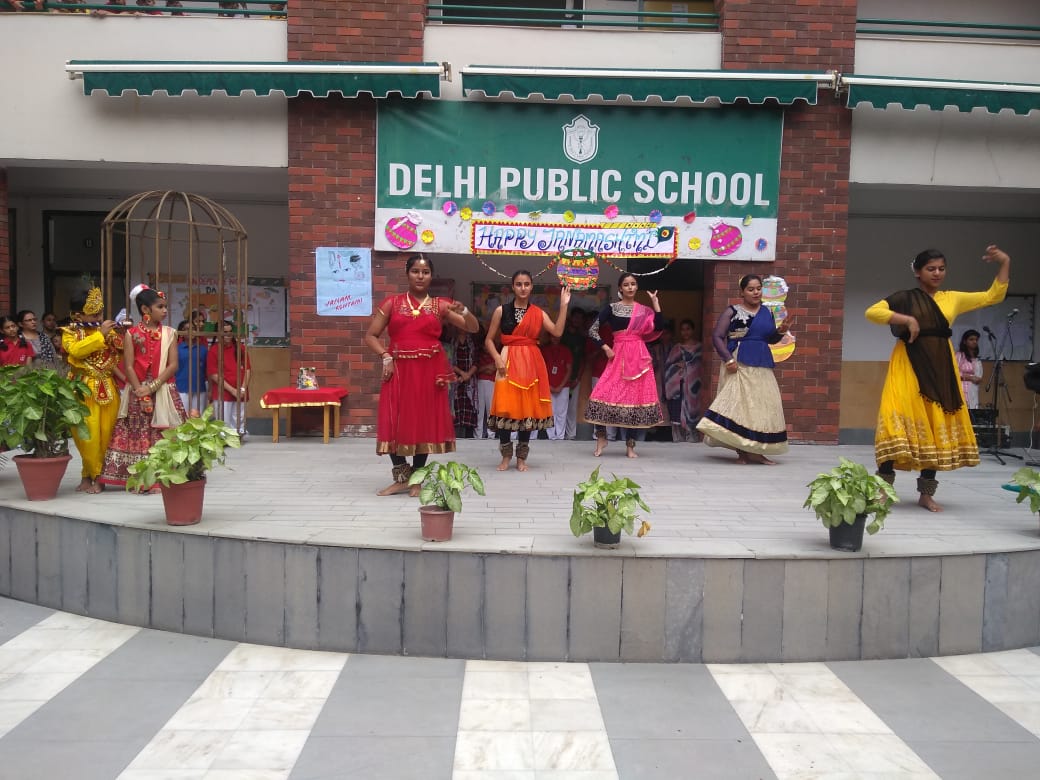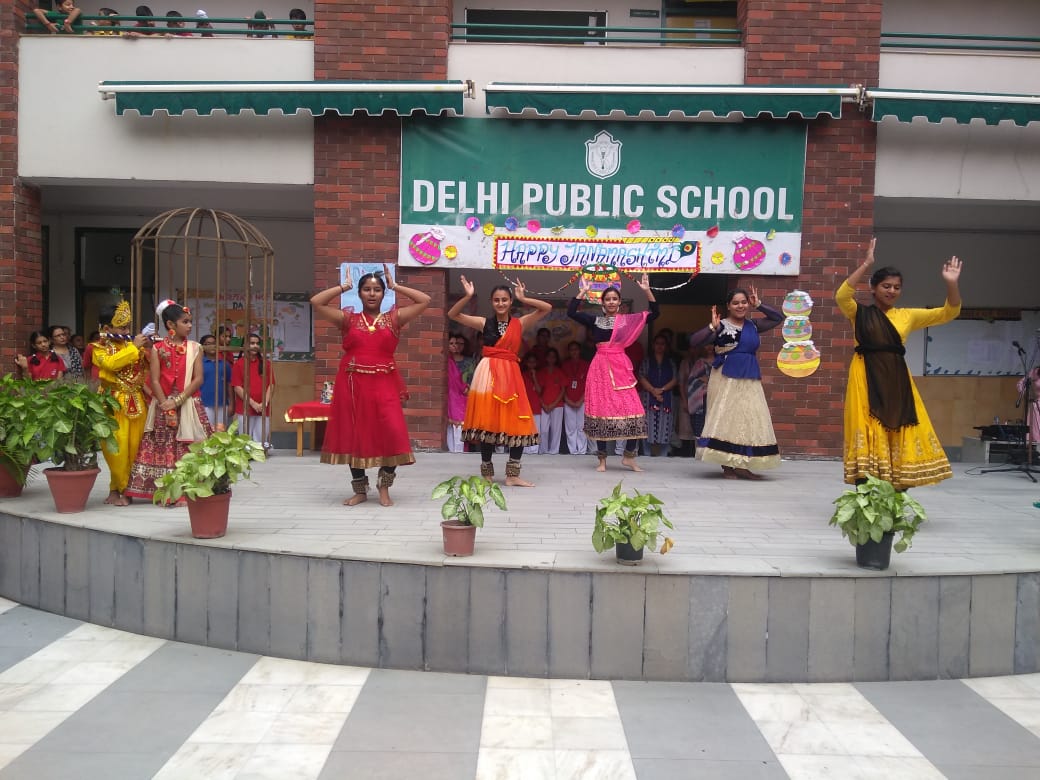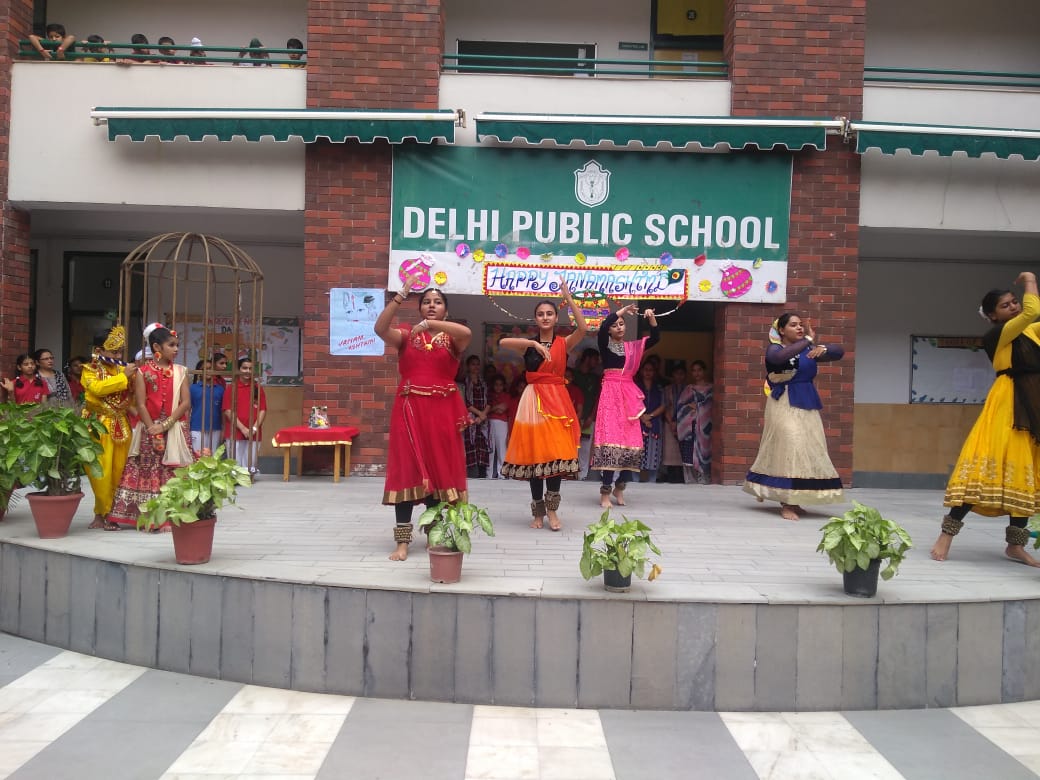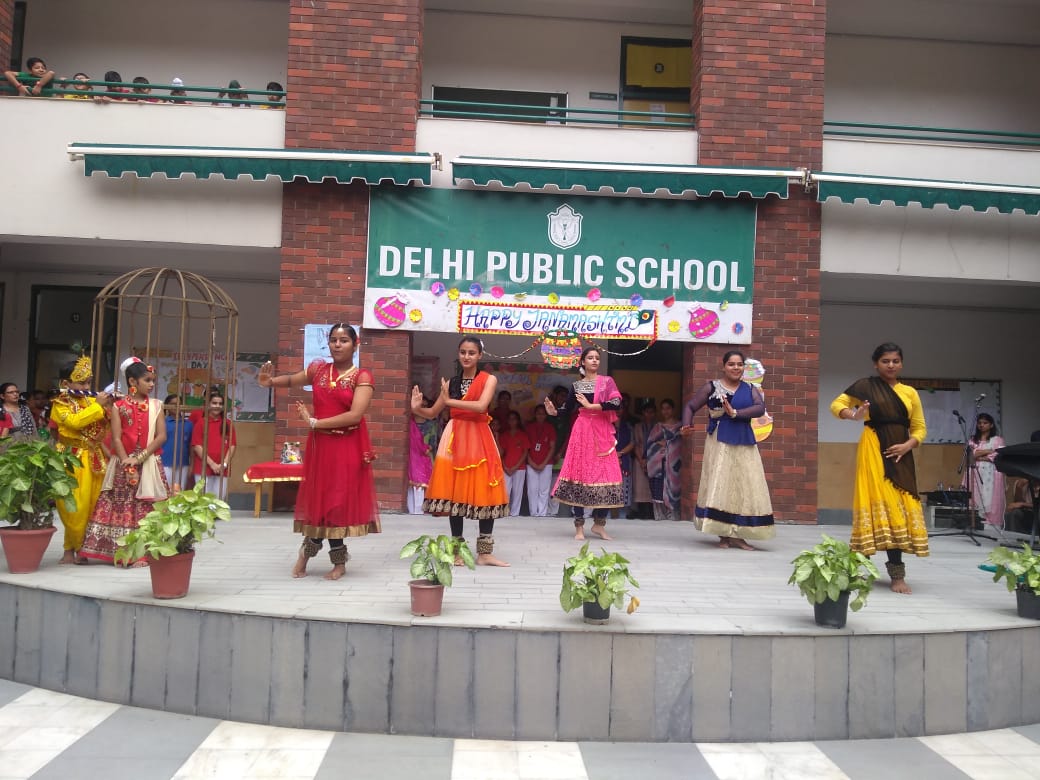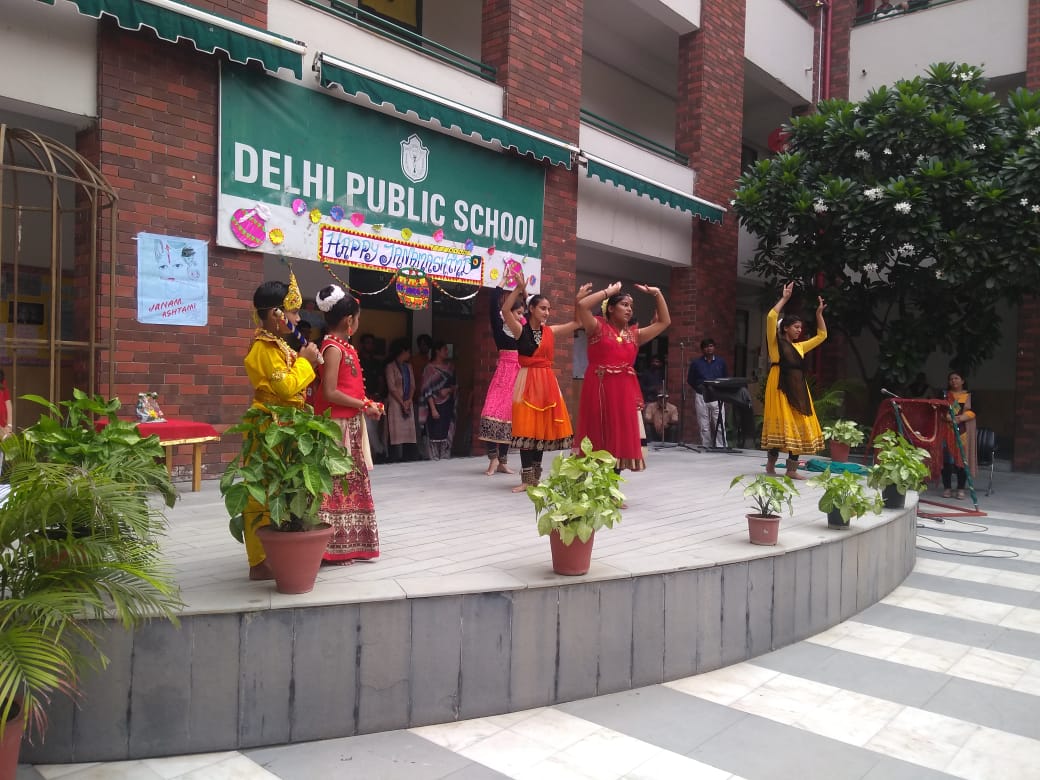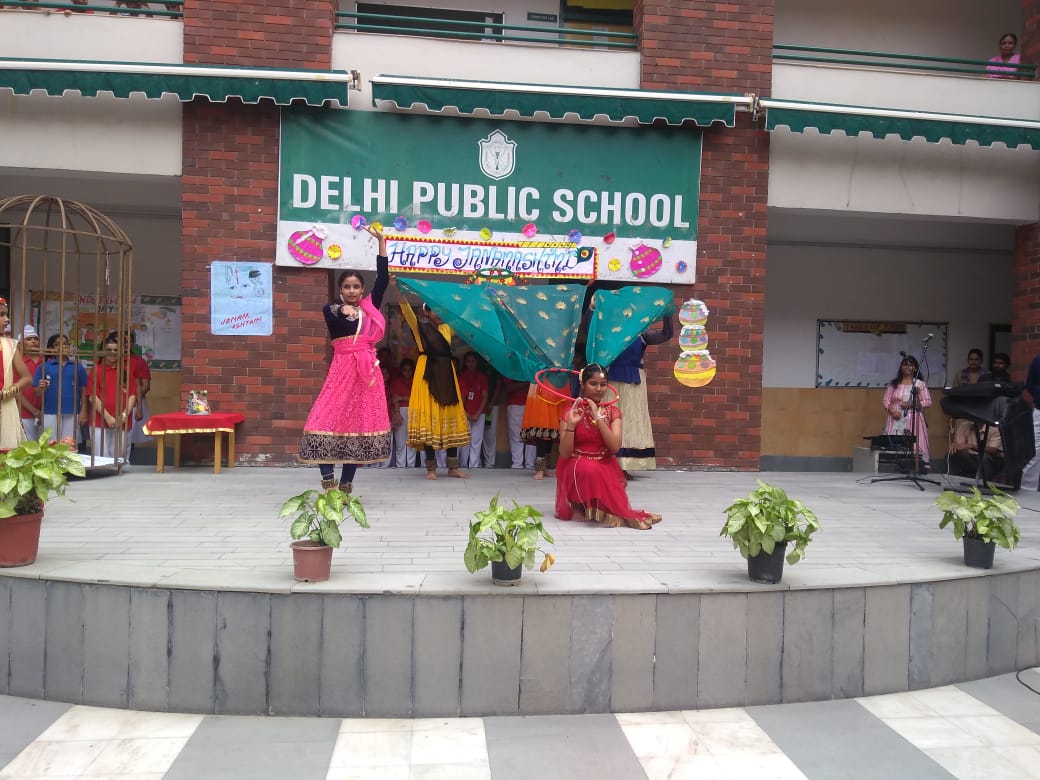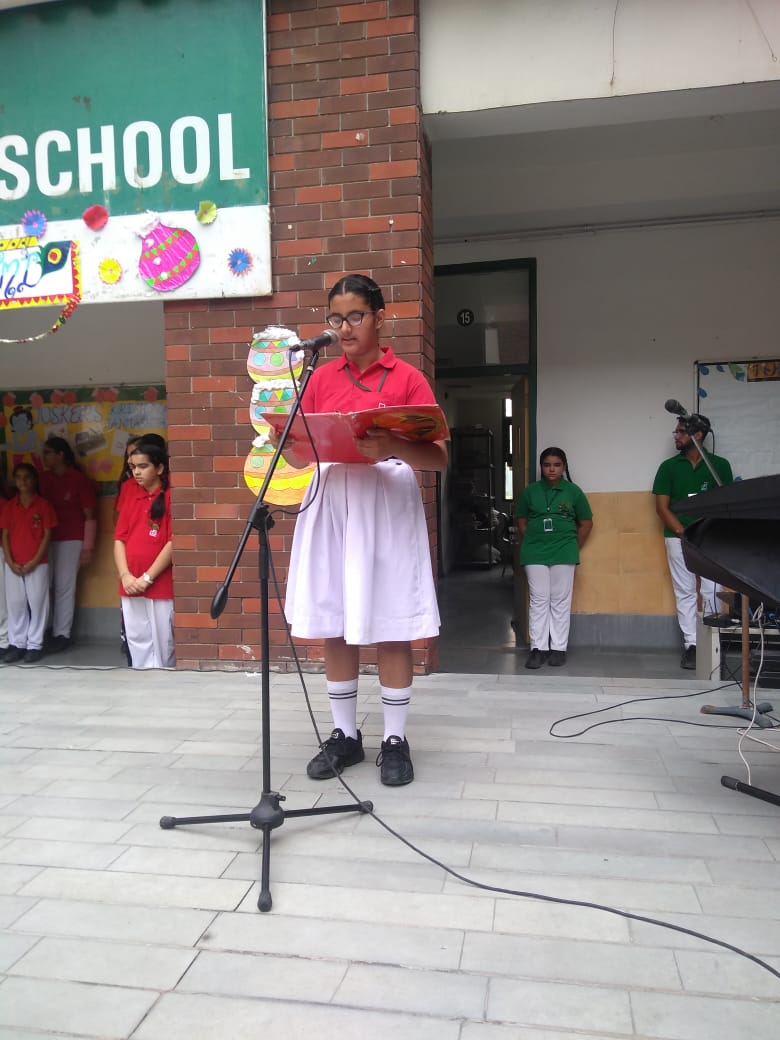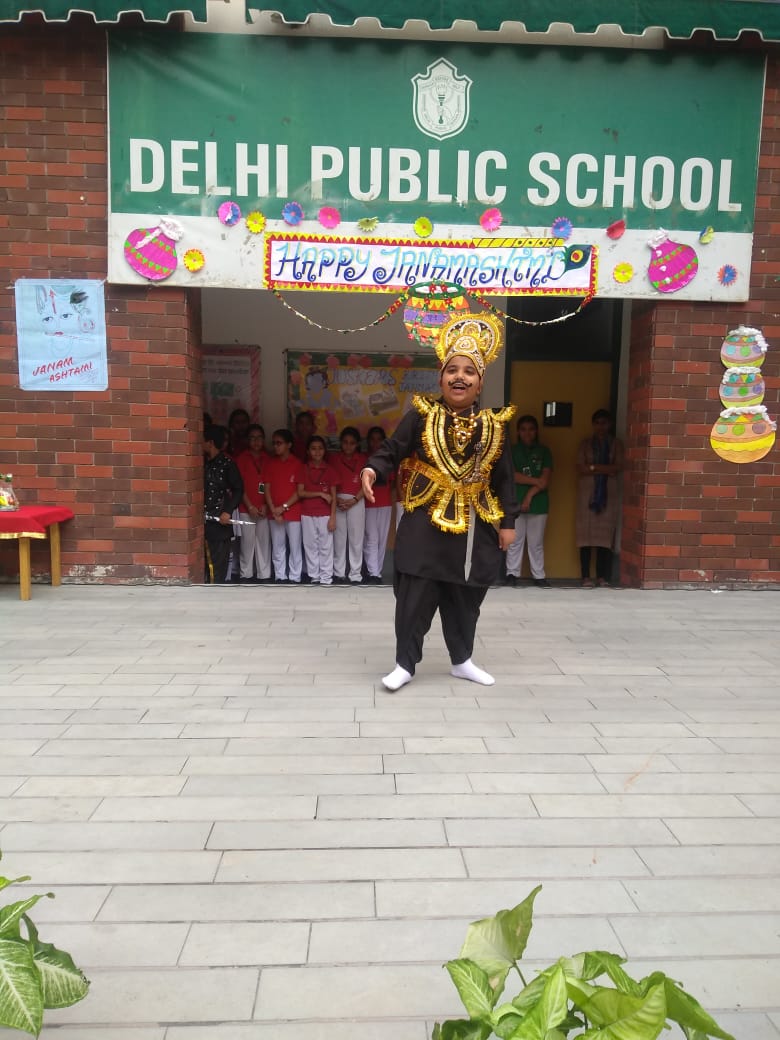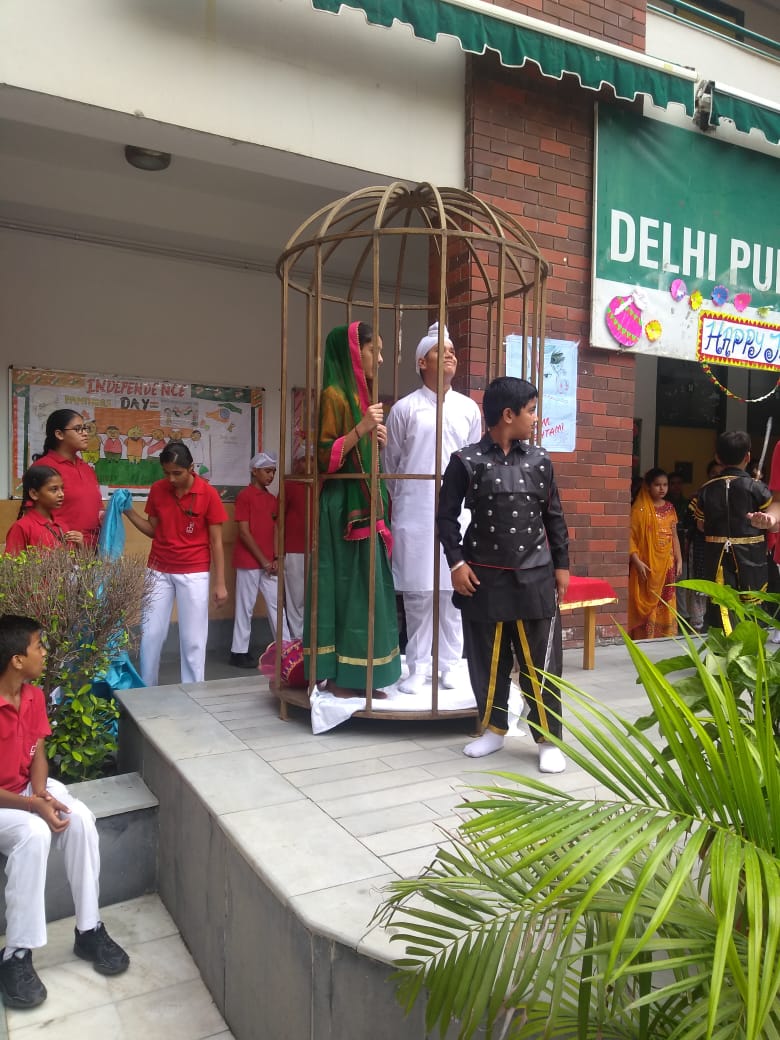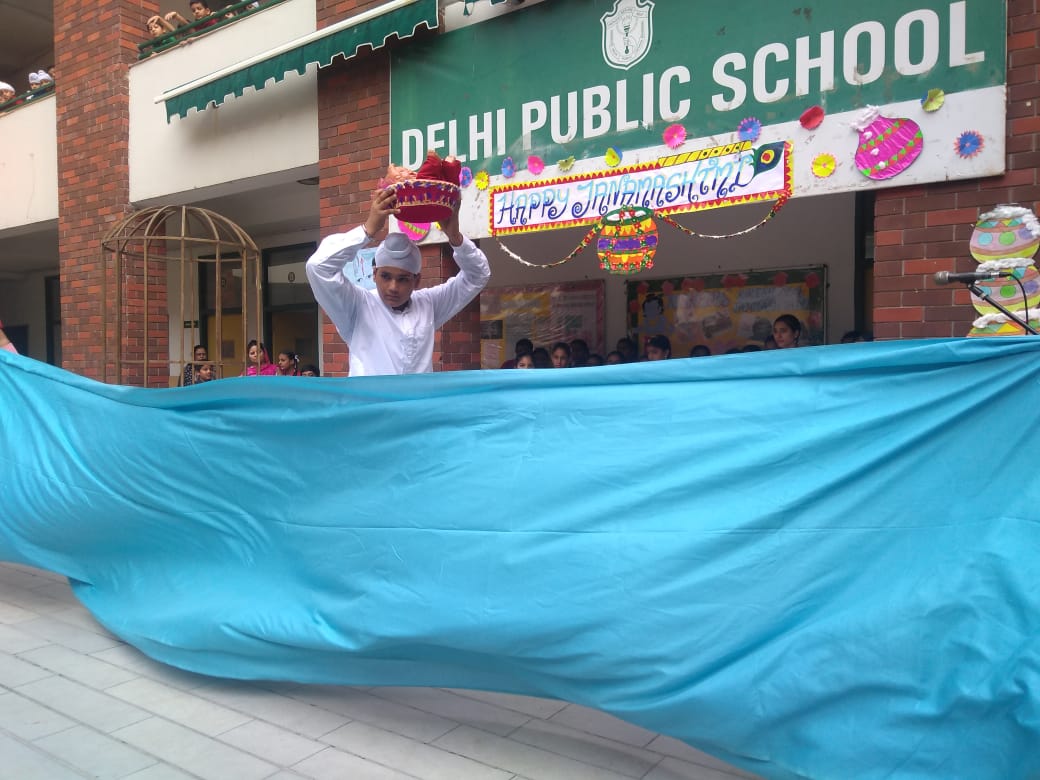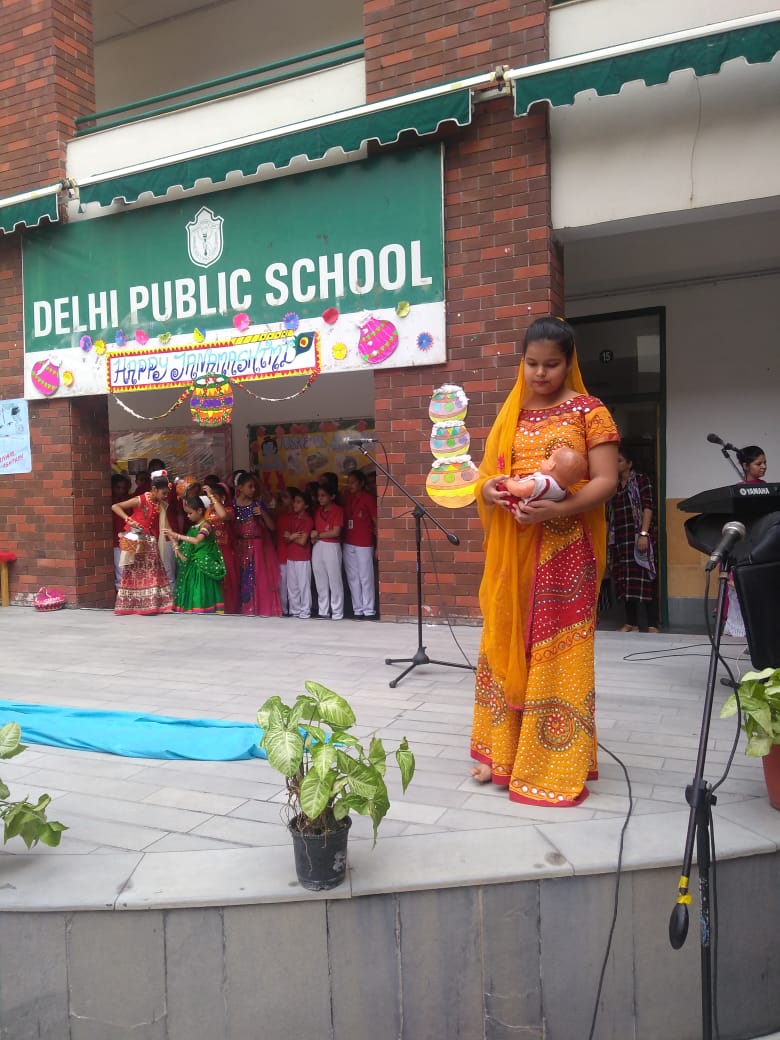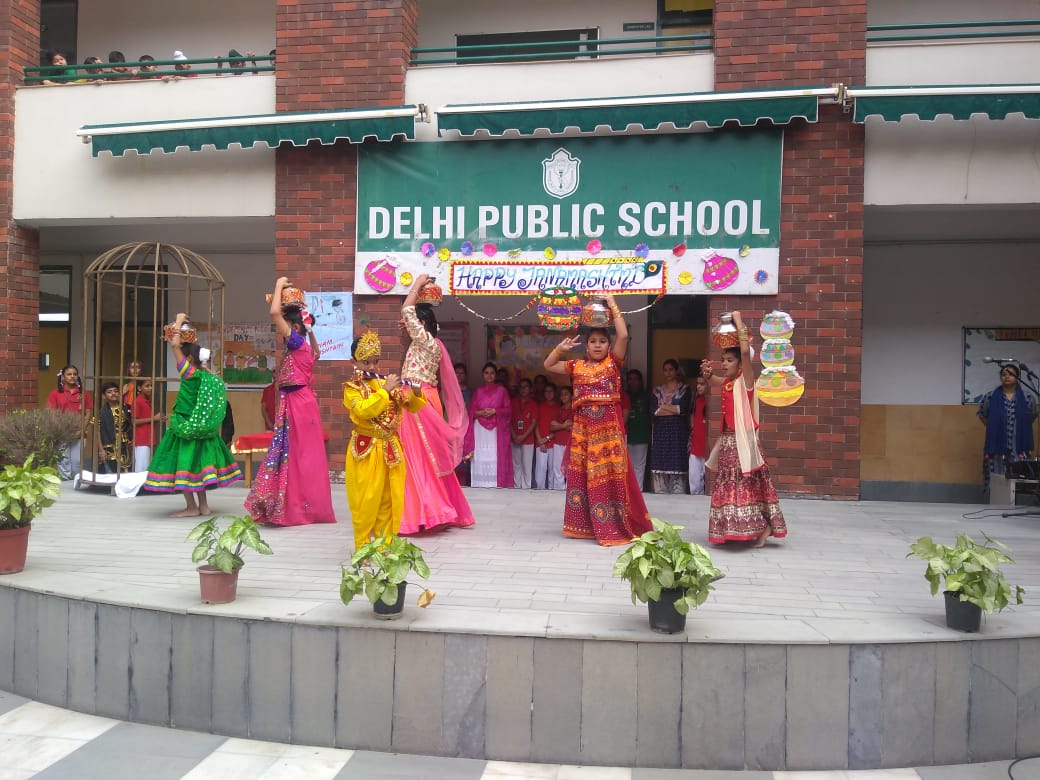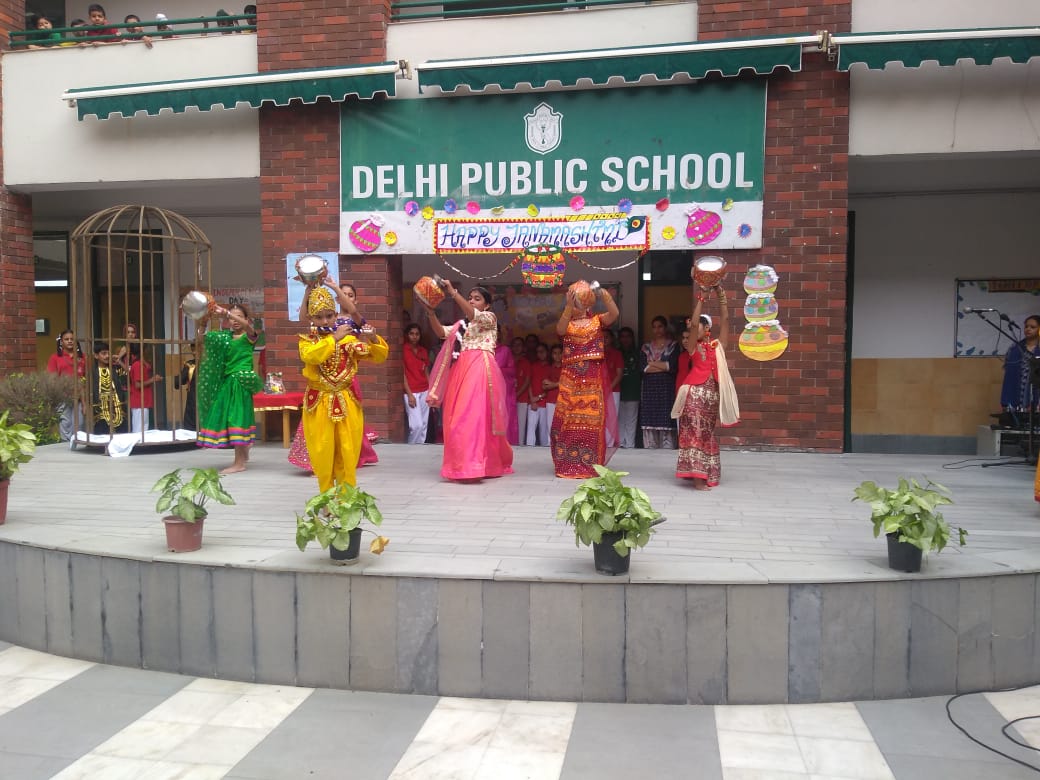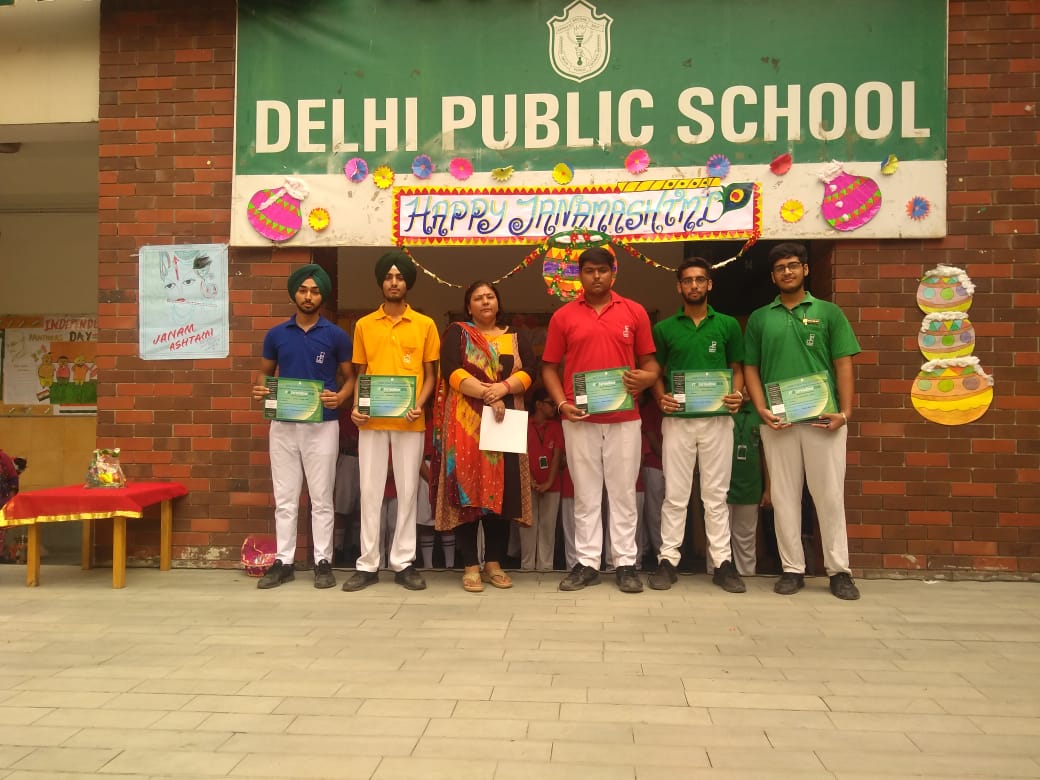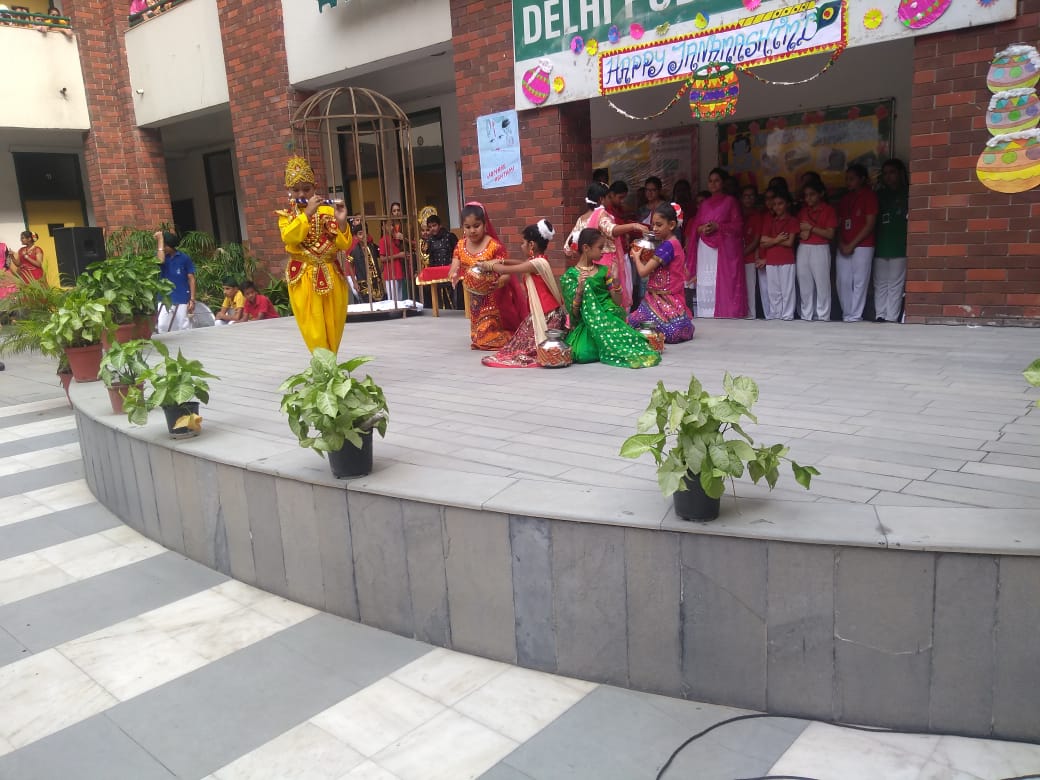 To facilitate the learning of mathematics Delhi Public School Khanna organized some fun-filled activities for the toddlers. The students were assigned with activities which would enhance their motor skills. They were made to colour various shapes so that they can learn and at the same time they could have fun. The toddlers learnt about various shapes and colours. The students had loads of fun while undertaking these activities.