Reading success stories of their alma mater stimulates motivational enzymes in young students and we wish all Dipsites to emulate them on their path of success. DPS Khanna is presenting you another motivational story of our future doctor- Gurleen Kaur Arora.Ever since her childhood, Gurleen had all the makings of a genius and was always drawn towards learning new things. She stepped in DPS Khanna when she was VI grader and has spent six years here.  However, Gurleen was naturally drawn towards medicine as her elder brother is also in the same profession and as such she could value the satisfaction that one gets by serving the patients. She has joined Medical College Amritsar to study MBBS.  Awards and Accolades:
1. Merit certificate issued by CBSE for getting distinction in AISSCE Physics and Physical Education
2. Scholar Badges for six years consecutively
3. Scholar Blazers for six years consecutively
4. Gold Medal for her outstanding achievements in academics
5. 10 CGPA in Class X Board Exams6. 95.2% marks in AISSCE 2018The success story of Gurleen Kaur truly reiterates the fact your focus and passion towards your calling is all that shapes your destiny.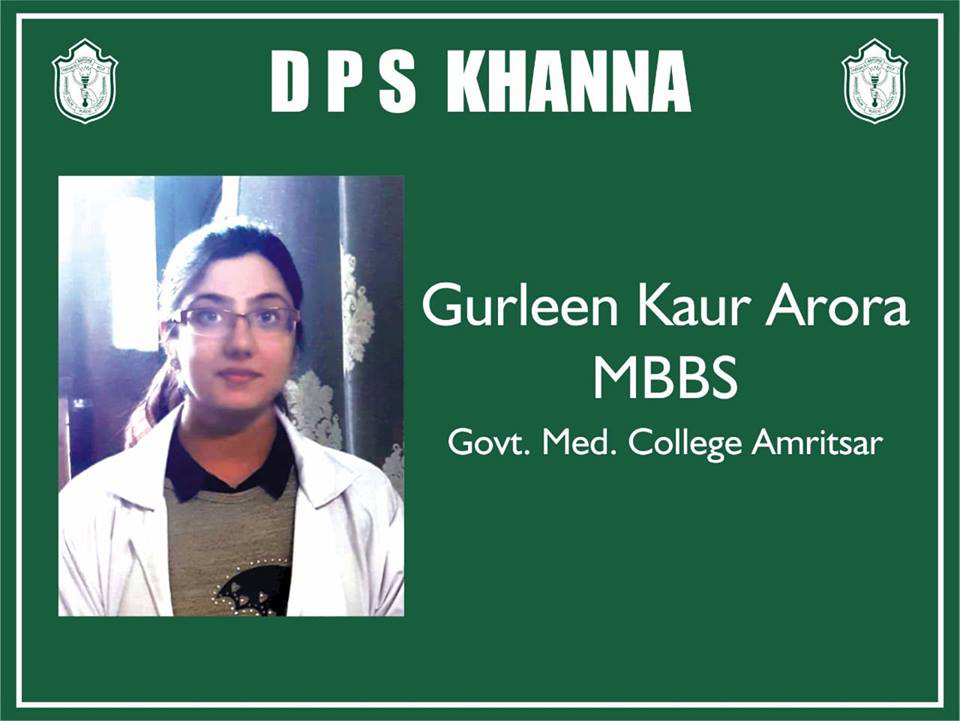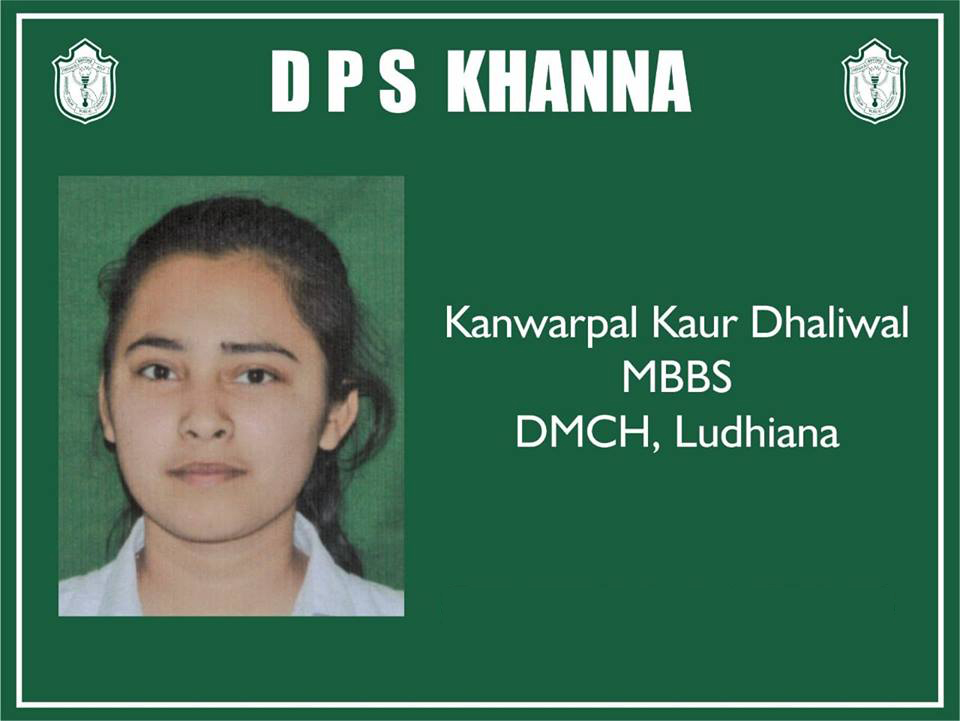 Kanwarpal Kaur Dhaliwal, started her journey with DPS Khanna in 2011, the establishment year of the school. So she grew up with DPS and it grew up with her. Now pursuing for MBBS at DMC, Ludhiana, she can reflect on her journey for six long years and honestly says that DPS creates not only an intellectually stimulating space where the mind can expand but also empowers you with resources to explore your creative side. She developed and matured into a highly confident lady that she is today.
She has always aced all her academics results at school. She got 10 CGPA in class X board exams .She has dabbled into a plethora of curricular, co-curricular and extra -curricular activities that the school provided her. Talking about leadership skills, she has volunteered MUN sessions. The roles and responsibilities of a student council representative (Head Girl 2015-16) were also undertaken by her very actively at school. "Such opportunities given at school level imbibe life skills among students that leave an everlasting impact on them," says Kanwarpal.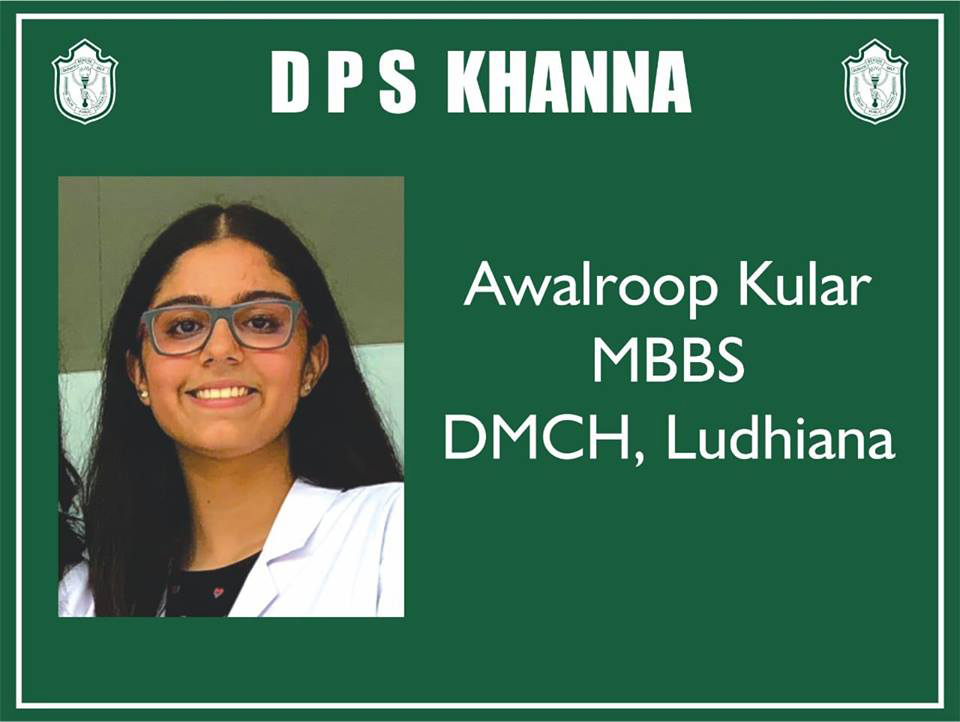 Awalroop Kular, pursuing for MBBS in DMCH, Ludhiana is 10 CGPA holder in Class X Board Exams. An asset to DPS Khanna, Awalroop inherits the ethics that every student must have. In just 2years that she spent here, she made a special corner in every body's mind. She believes that a child can be groomed well during school days as these are the foundations years of a child's life. She further says that every moment spent in school led to her development and growth. The management and the staff of DPS Khanna is very supportive in pushing the limits of the children for nurturing their personality. 
An all rounder that she is, she strongly believes in the philosophy "Bloom wherever you are planted". She excelled not only in academics but also in co-curricular activities of the school. Her active participation in Inter-house, literary and sports activities enhanced her confidence. Awalroop took a keen part in debates, declamations, visual and performing art, essay writing competitions etc. She is an avid reader too.
She further emphasizes that such a platform boosts the confidence of the students tremendously when we do well in areas apart from academics. After all, nobody likes to be called just another bookworm!  Let's take a look at some ways to enhance our skills and personality to attain all-round development.
In an attempt to celebrate the colourful eve of Holi, Dps Khanna conducted a myriad of activities for the students of Pre Primary.A glimpse……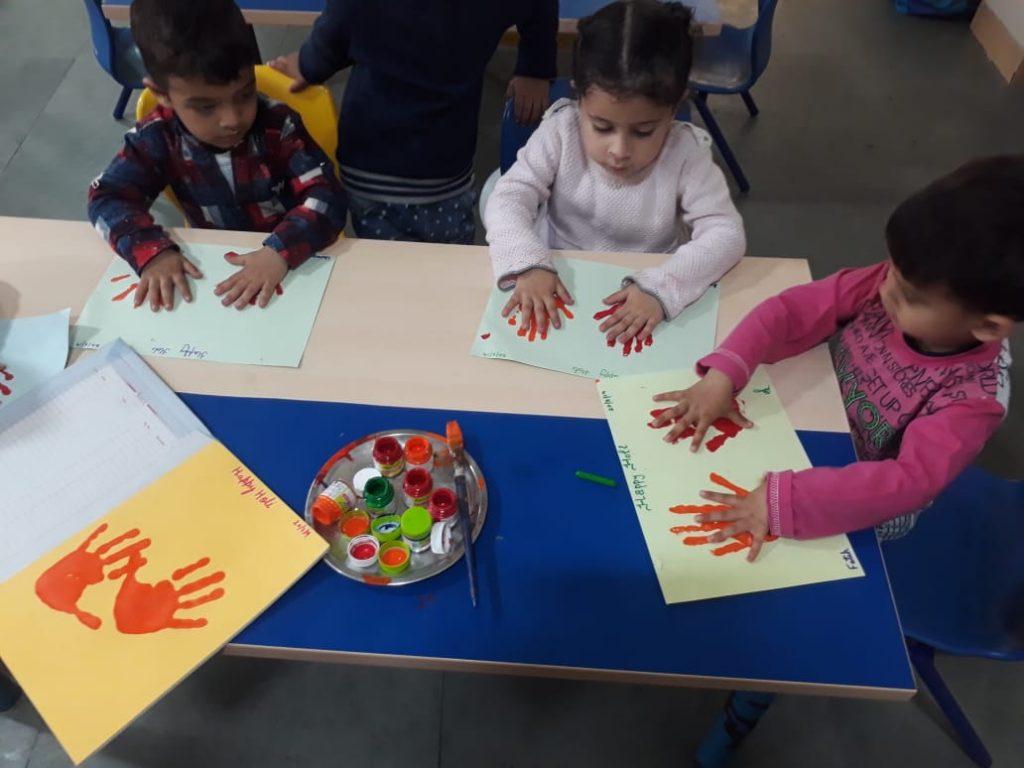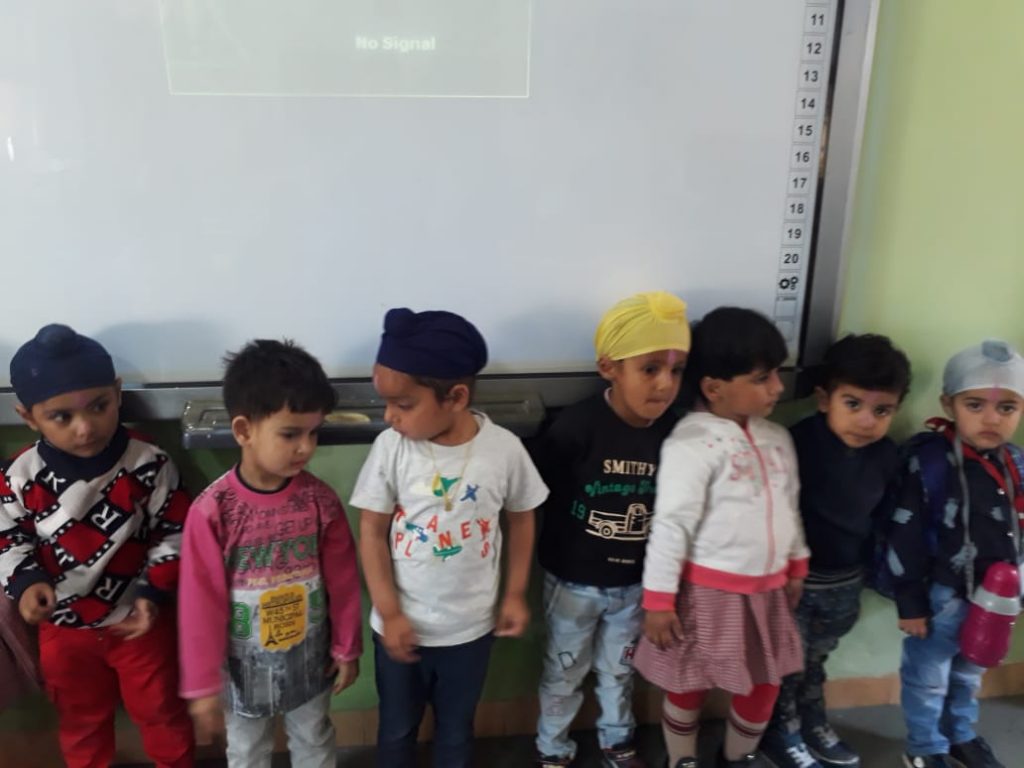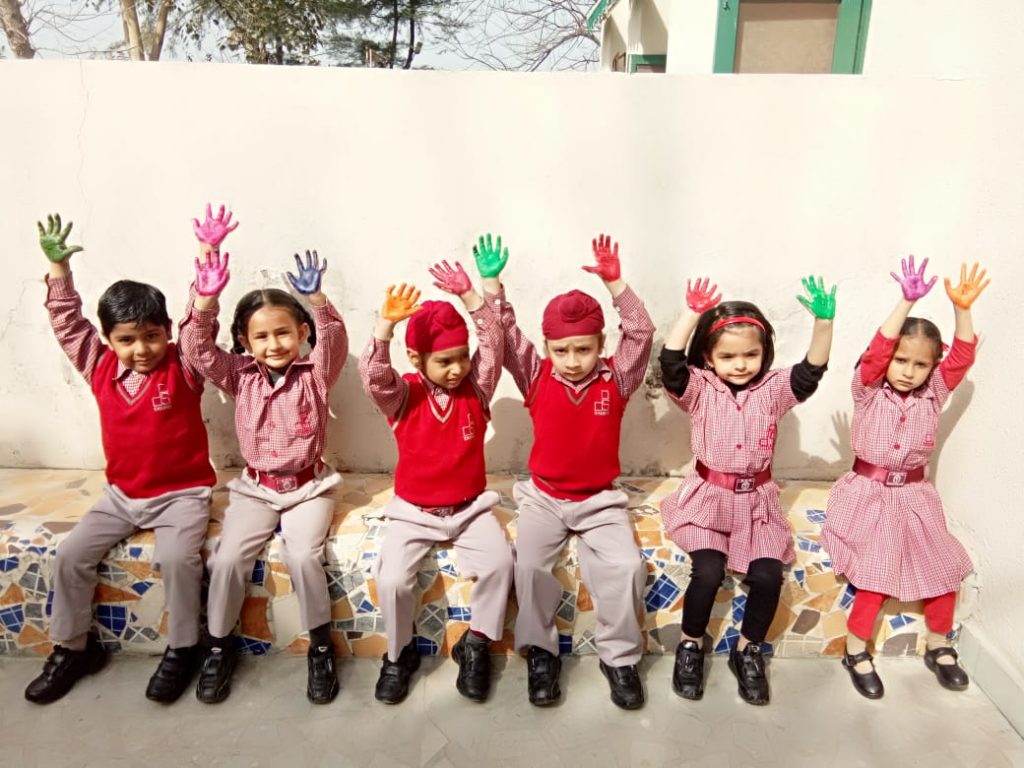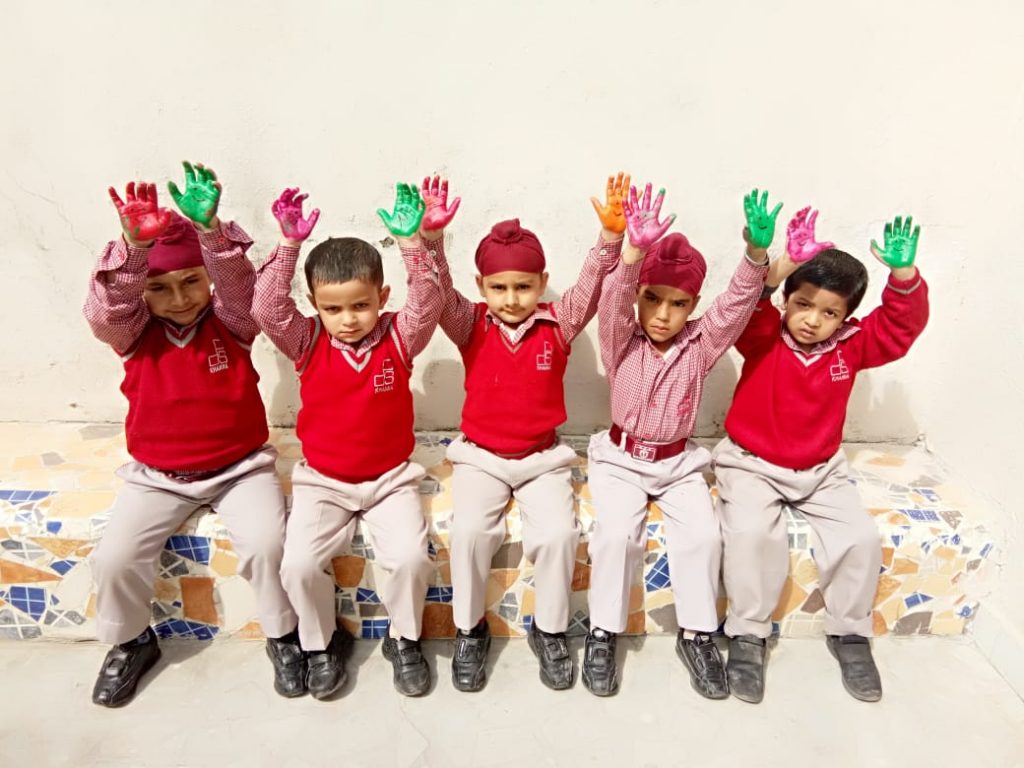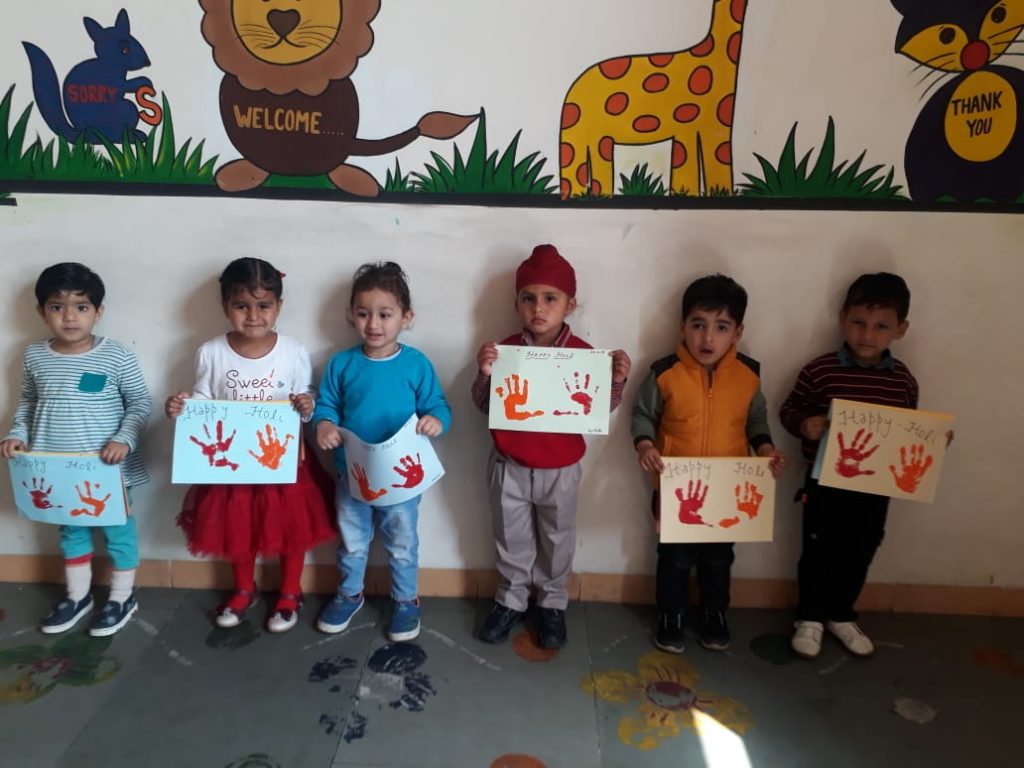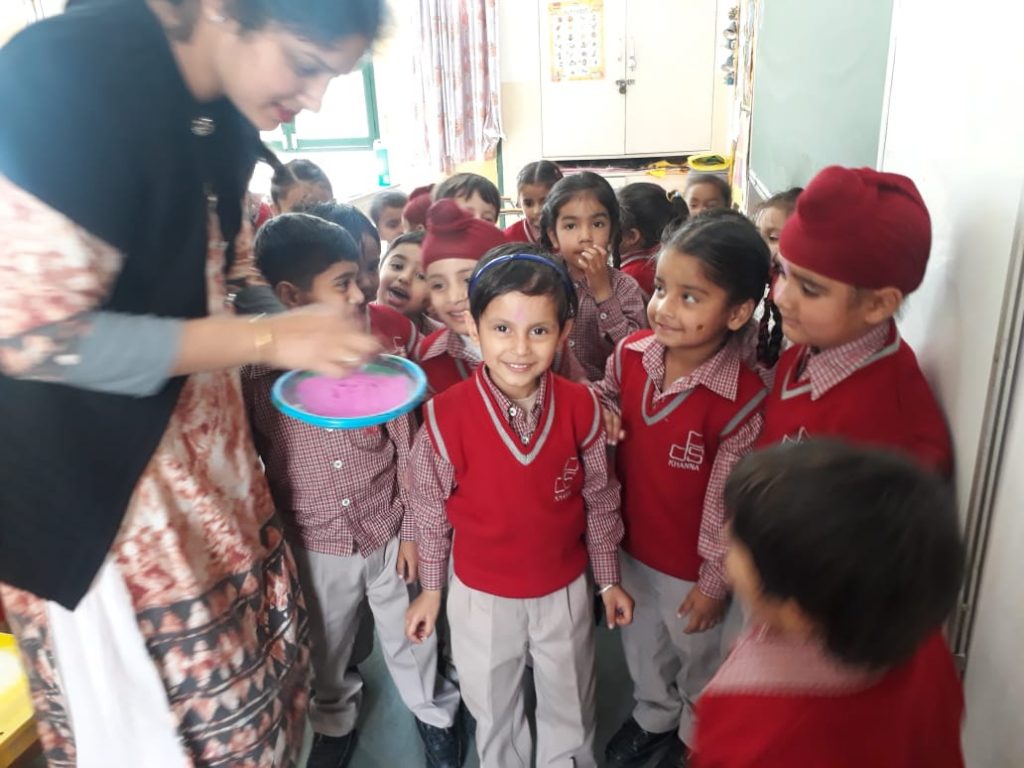 Playing games for sure brings a smile on child's face and ofcourse the best way to start the new session. The young learners of DPS Khanna had a great time playing different games. The Nursery students enjoyed playing 'Pick and throw' game while the Prep students played 'Musical Chair' with great enthusiasm.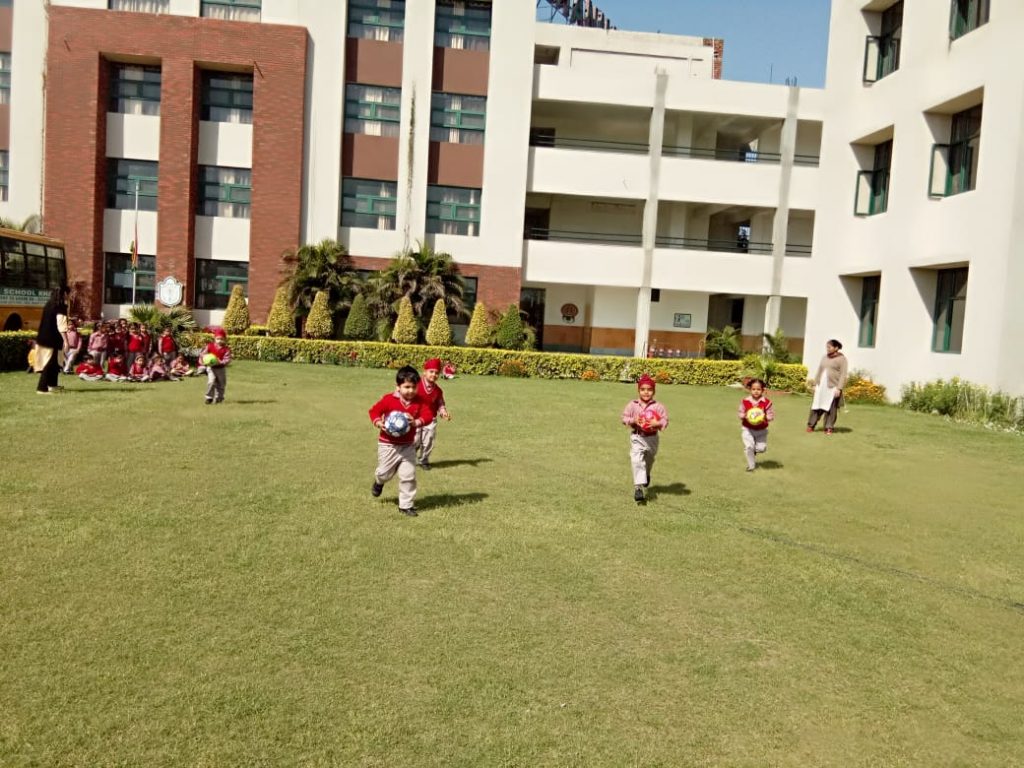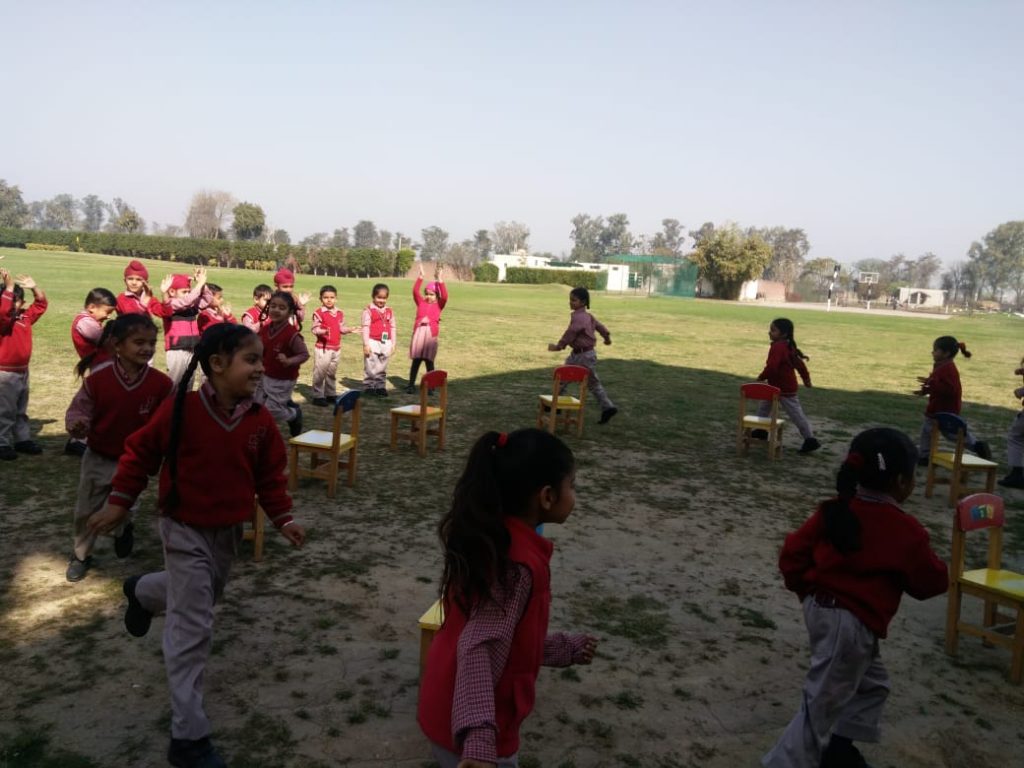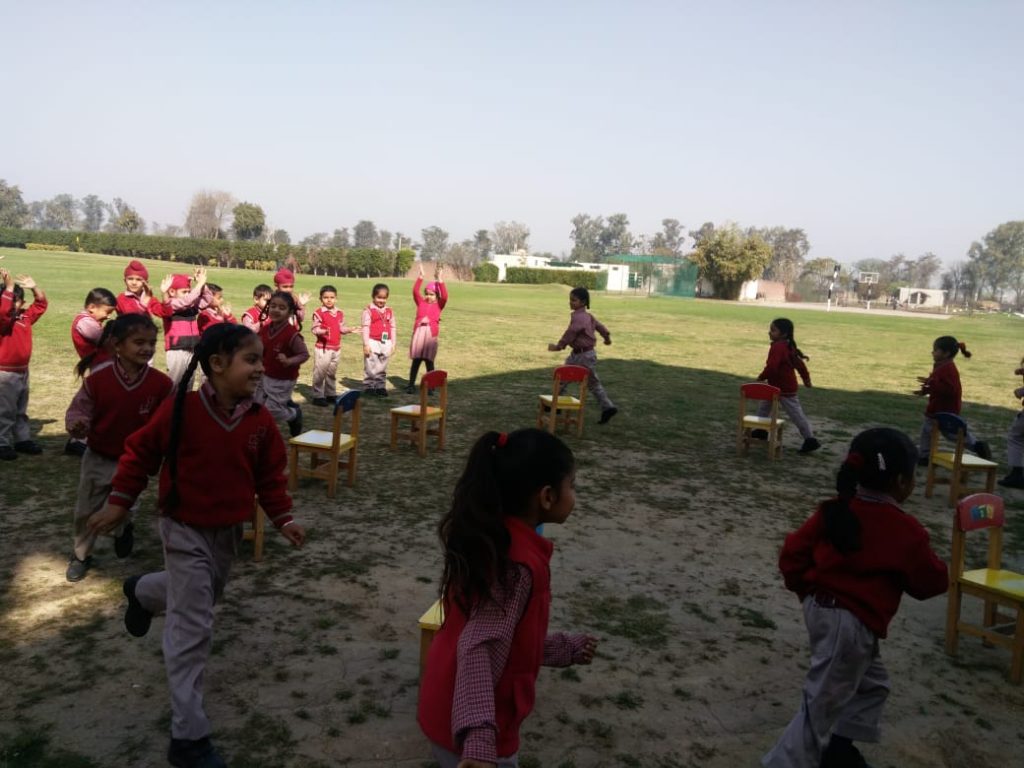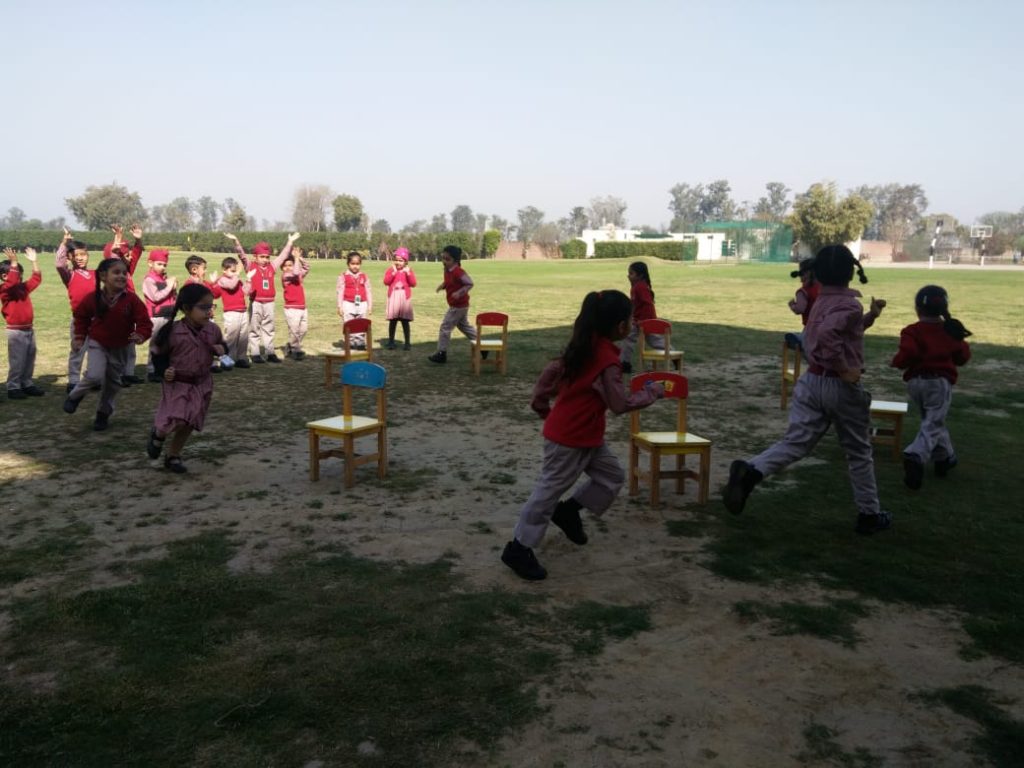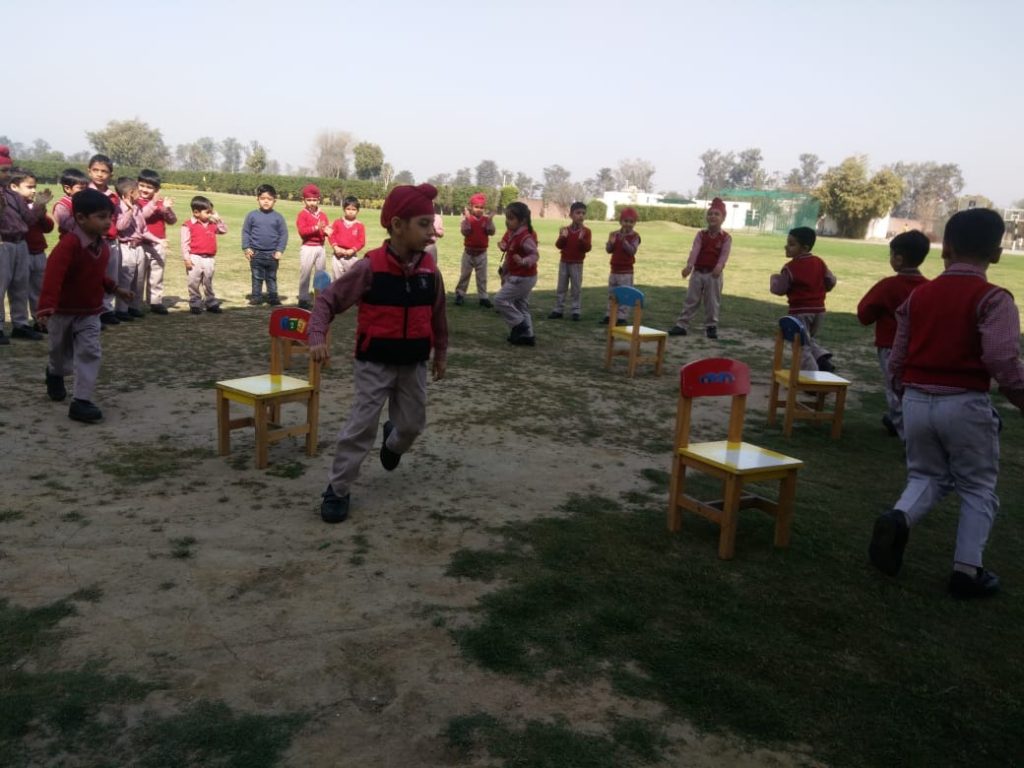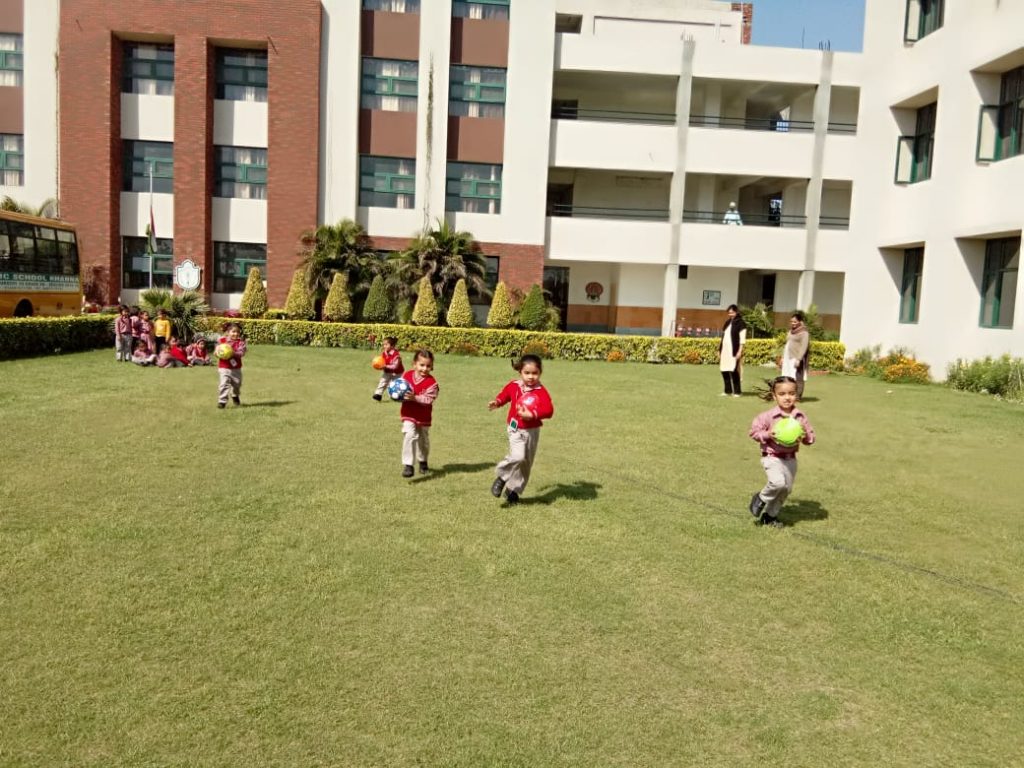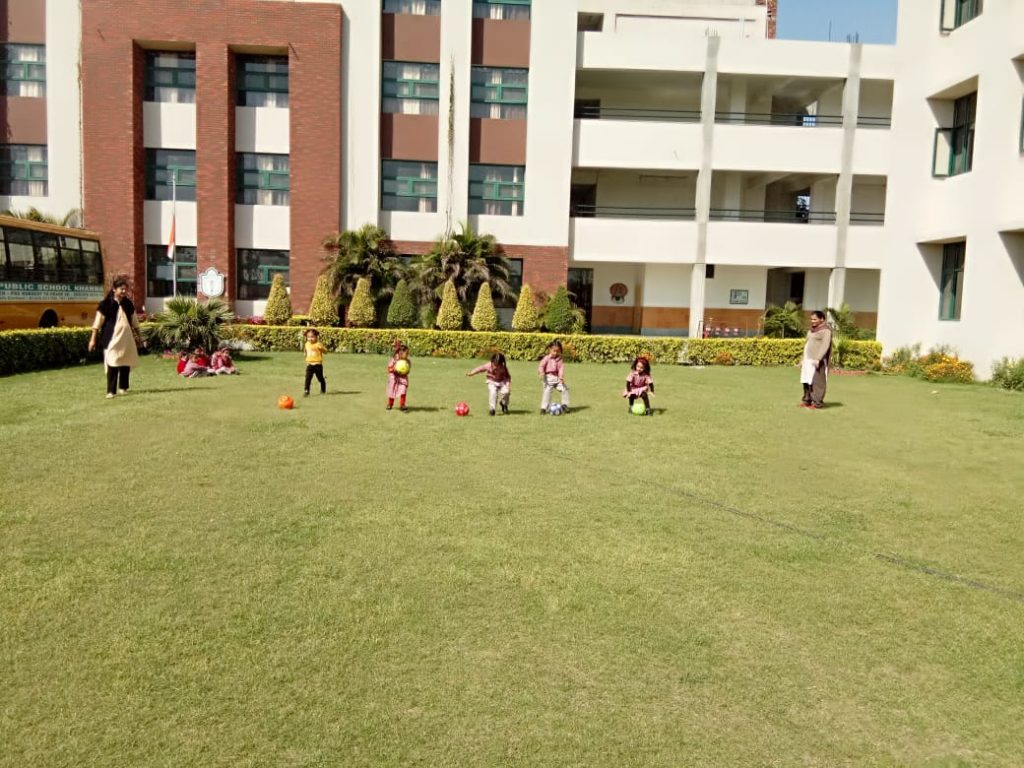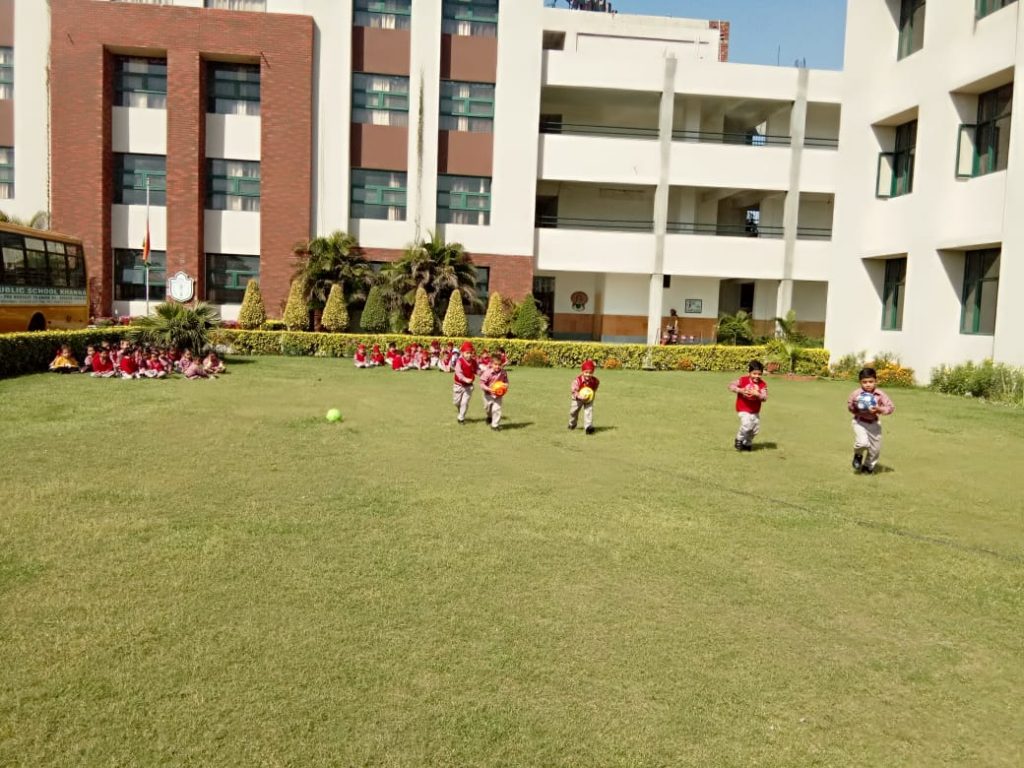 Child Protégé Kaustav Khattar, Class I  1st Gold Medal at North India Open Speed Skating Championship 2016 at Chandigarh in 300 mtrs, on 7 October 2016.Two Gold Medals at Ambala in 300 mtrs and 500 mtrs race in 2016.Silver Medal at Decathlon Zirakpur in 2017 in North India Open Speed Skating Championship 2017.Silver Medal at 6th All India Invitational Gold Cup held at Shimla on 5 May 2017.Silver Medal at 16th Sardar Sewa Singh Johal Memorial All India Roller Skating Cup 2017 on 29 September at Mohali.Silver Medal at 1st Open Panther Inter School Skating Championship 2017 in 500 mtr race on 15 October 2017 at New Delhi.Silver Medal at S. Sarabjit Singh Memorial All India Inter School Open Roller Skating Championship 2017 on 5 November 2017 at Ambuja City Khanna.He won 3 Gold Medals and 7 Silver Medals at the age  of 6 .
A broad smile was writ large on the faces of the students of Kindergarten section of DPS Khanna during the Graduation Ceremony held on March 5, 2019.
Mr. D.S.Bains, the Chairman of the school was the Chief Guest on the occasion. Students were felicitated with certificates and scrolls by Mr. Bains on their promotion to Grade I.
It was a red letter day for the students as well as their parents. The tiny tots seemed quite enthusiastic and felt honoured. The day started with a melodious Bhajan by the students of Nursery and Prep. Small kids of Prep enthralled everyone by playing Casio.Prep girls gave a mesmerizing performance on Saraswati Vandana followed by yet another dance performance by the students of Prep I and II. The talented kids of Prep I left everyone spell bound through a role play depicting the plight of child labour.
Mr. Bains exhorted the students to be sincere and to diligently march forward to achieve their goals.
The students thoroughly enjoyed putting on their Graduation gowns and caps. The programme came to an end with a vote of thanks delivered by Mrs. Neha Rattan, the Headmistress of the School.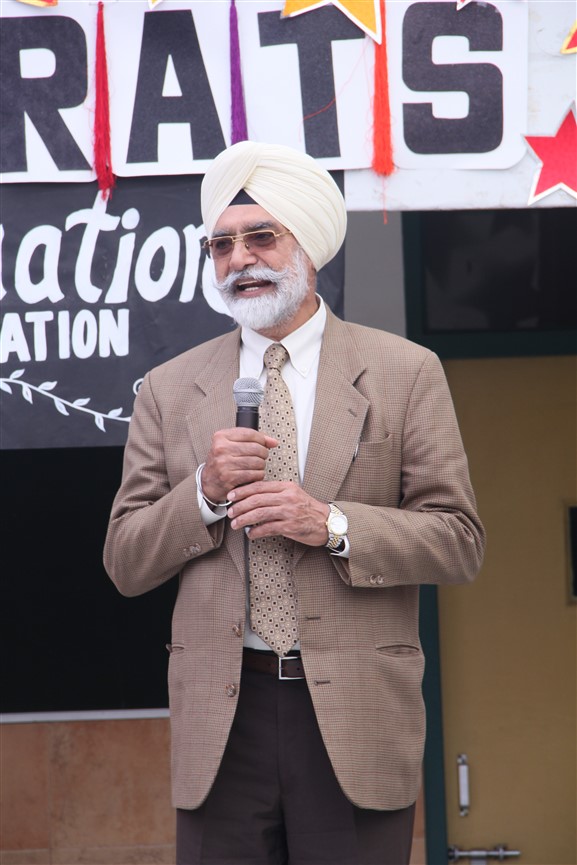 Pravjot Kaur Panesar, an aspiring Chemical Engineer is yet another success story of DPS Khanna. Shotgun Double Trap Shooting is her passion.  She has created a niche in an array of competitions .To boast of a few of her achievements: 
Gold medal in Punjab State Shotgun Double Trap Shooting Championship (2017)
Bronze medal (juniors & seniors) North Zone Shotgun Double Trap Shooting Championship (2017)
Silver medal Shotgun Double Trap Shooting (ISSF 2018)
Gold medal (juniors), silver medal (seniors) in 38th North Zone Shotgun Double Trap Shooting Championship 2018
Gold medal in 62nd National Shotgun Double Trap Shooting (Punjab Team) held at Jaipur, 2018
Gold medal in 62nd National Shotgun Double Trap Shooting (juniors) held at Jaipur, 2018 
Pravjot emphasizes that getting good grades is not enough to make your way to renowned colleges or universities across the globe. Your participation in other spheres than academics is rather more important. Keeping this philosophy in mind, she avidly participated in DPS Basketball Team and participated in Inter-house, Inter-school, Zonal and District Basketball Championships. Apart from this, she was the House Captain as well. "School is the best platform to bring out your hidden talent and polish your skills, says Pravjot.
Samridhi Kansal of class X is a true example of an ideal student. She studies dedicatedly, behaves sincerely and she is always enthusiastic to take part in co-curricular activities. She participated in 64th school National Soft Tennis Games held at Dewas. (Madhya Pradesh) and gathered an enriching experience.Samridhi is really a go getter. Art & craft and reading are her favourite hobbies. She has played zonal and district table tennis and lawn tennis.She likes to be on the top and works hard to achieve that position. She has proved it by getting scholar badges for five years and a scholar blazer for her outstanding performance in academics.
Jaskaran Singh Tiwana represented the Punjab State in 10 m Air Pistol shooting in Under 19 category. He went to be selected for Nationals at Kerala conducted by Indian Rifle Association by excelling in the 38th North Zone Championship, Open Category.
Jaskaran was the Silver Medalist in National School Games at Indore.Is getting great grades in school good enough to make it to the Top-World Universities?The best Universities hunt for talented students who are not only academically sound but are also outstanding sportsmen with well-rounded personalities.
Dipsite Jaskaran Singh Tiwana's success story is such an epitome waiting to be emulated.He is presently preparing for his Class XII Board Examination as a Humanities student.
As Sports Captain of the school Jaskaran fulfills his responsibilities of facilitating and encouraging other students to achieve their athletic dreams.Jaskaran is what top Universities prefer.
A sound academic background, leadership qualities and sports talent par excellent.At DPS Khanna the true aim of education is not just to make the students excel in academics but also search for the brilliance they have in any sport- be it shooting, golf, horse riding, swimming, tennis, basketball, football or cricket.