Rhyme are an important stepping stone for young children to develop their vocabulary, confidence and also to get rid of stage fear. Keeping this in mind, Hindi rhyme recitation competition was held for classes Pre-Nursery and Nursery. The students participated with great enthusiasm and performed really well.
To improve the handwriting of the tiny tots, a calligraphy competition was conducted for Prep.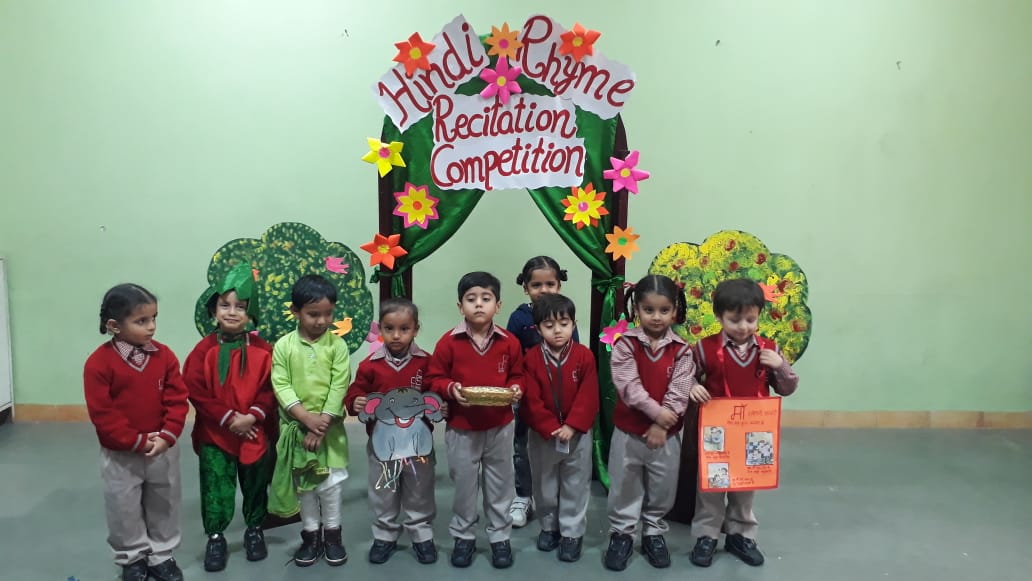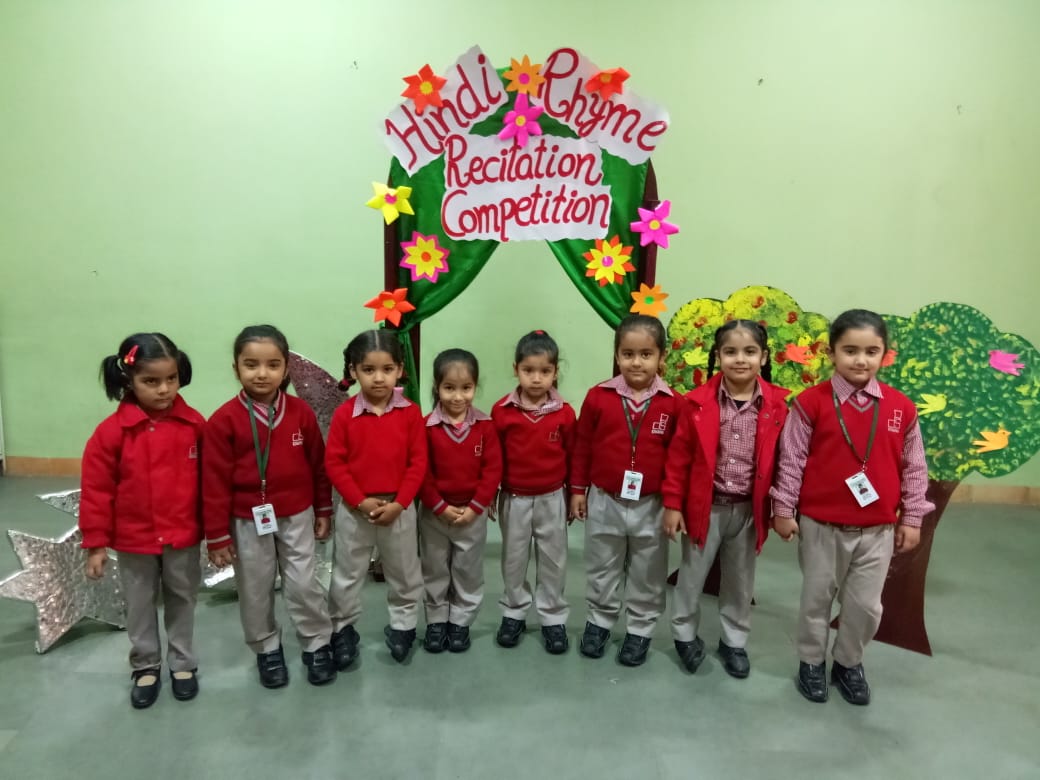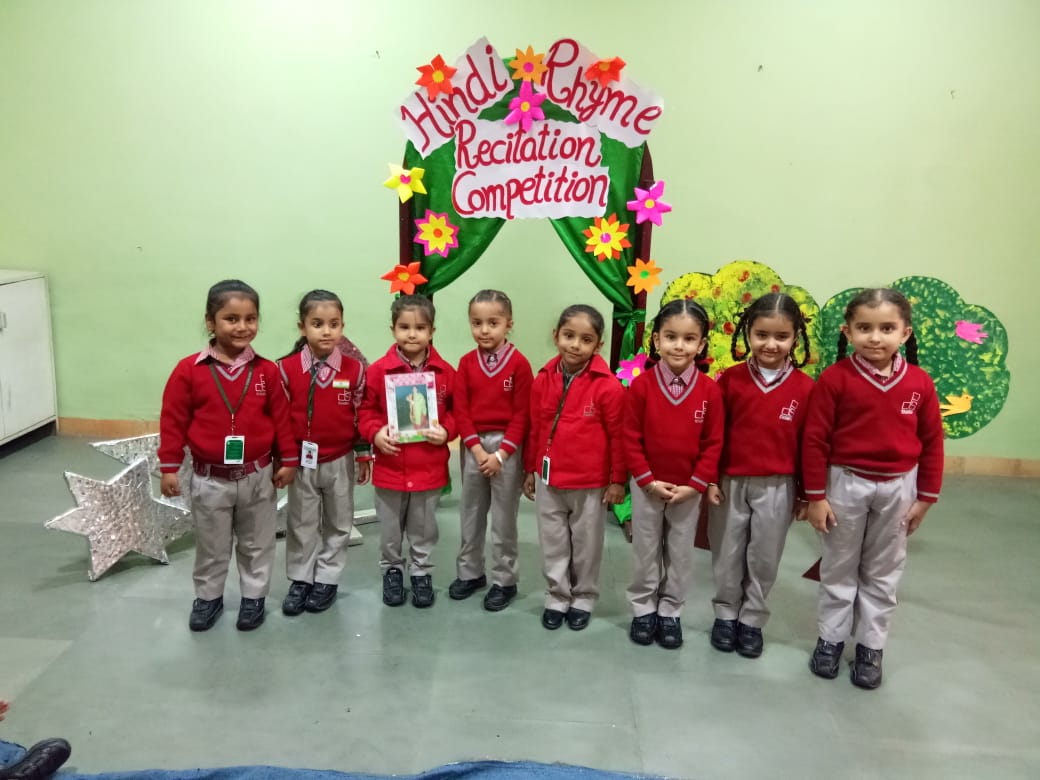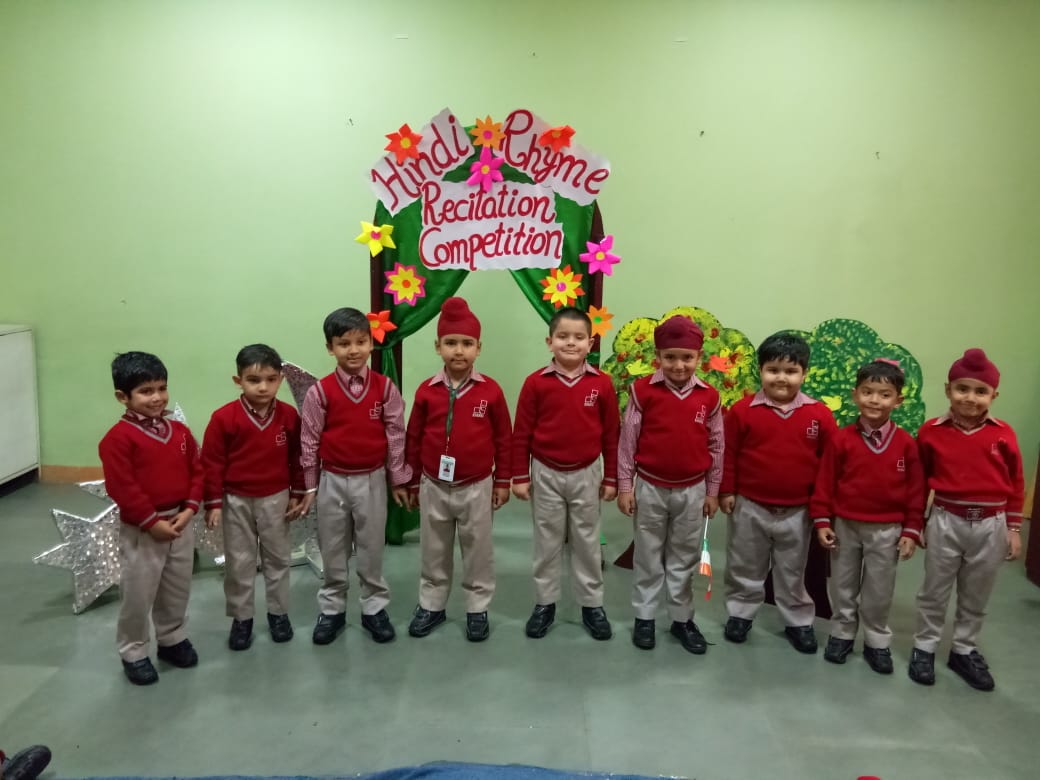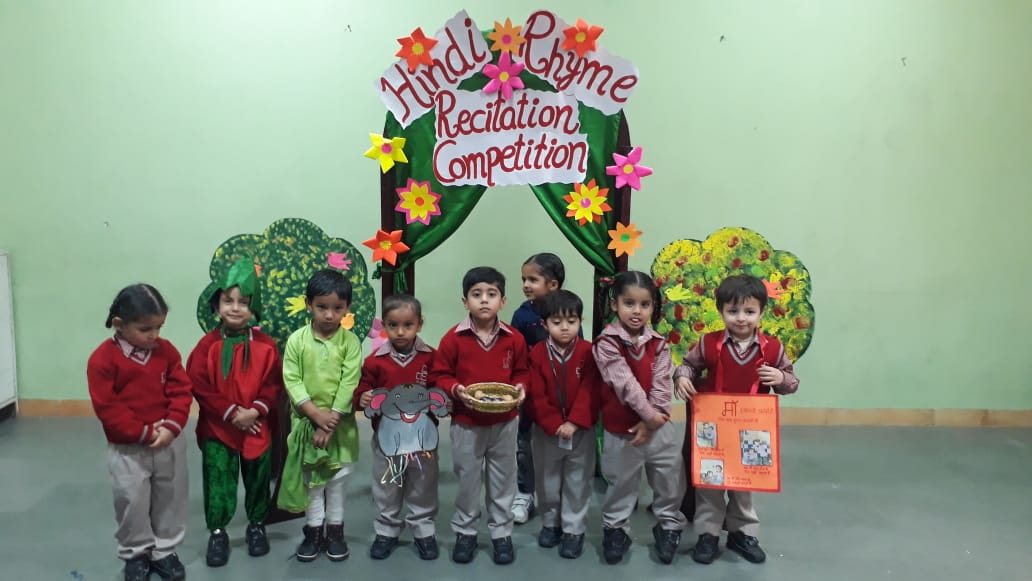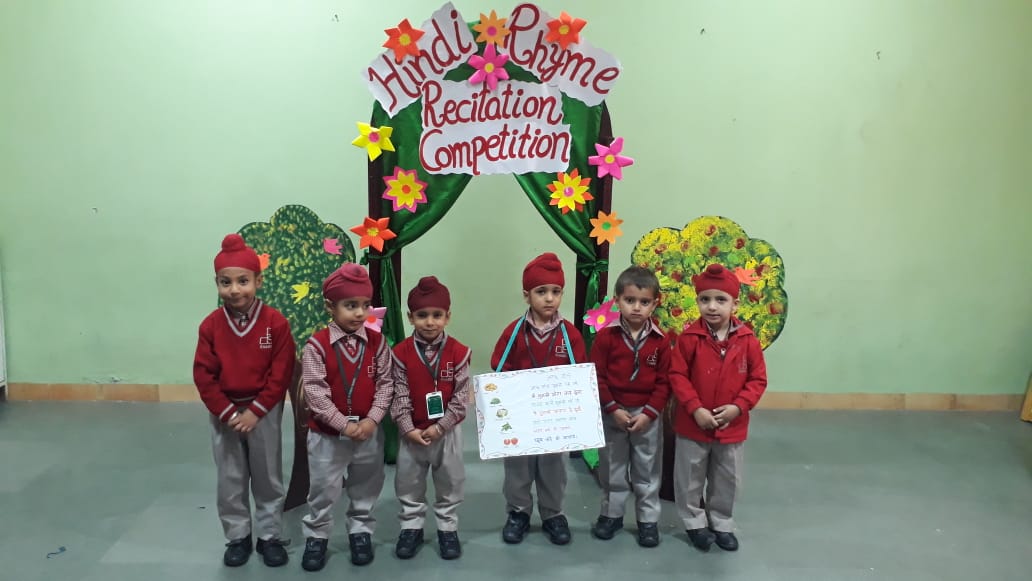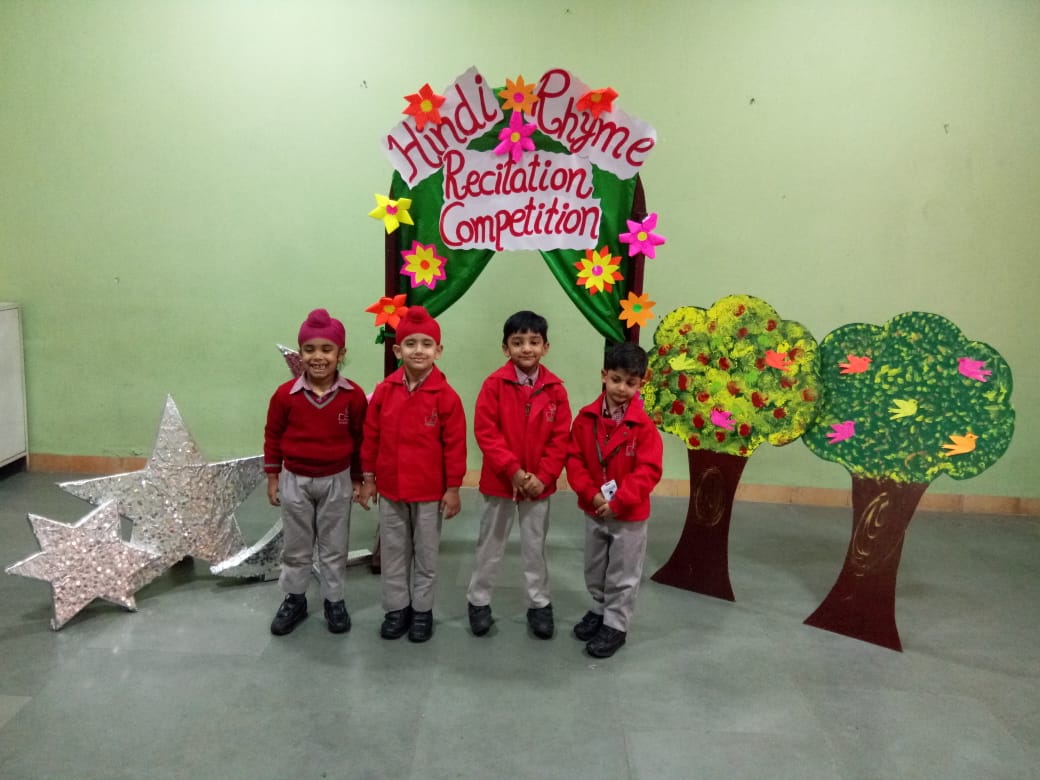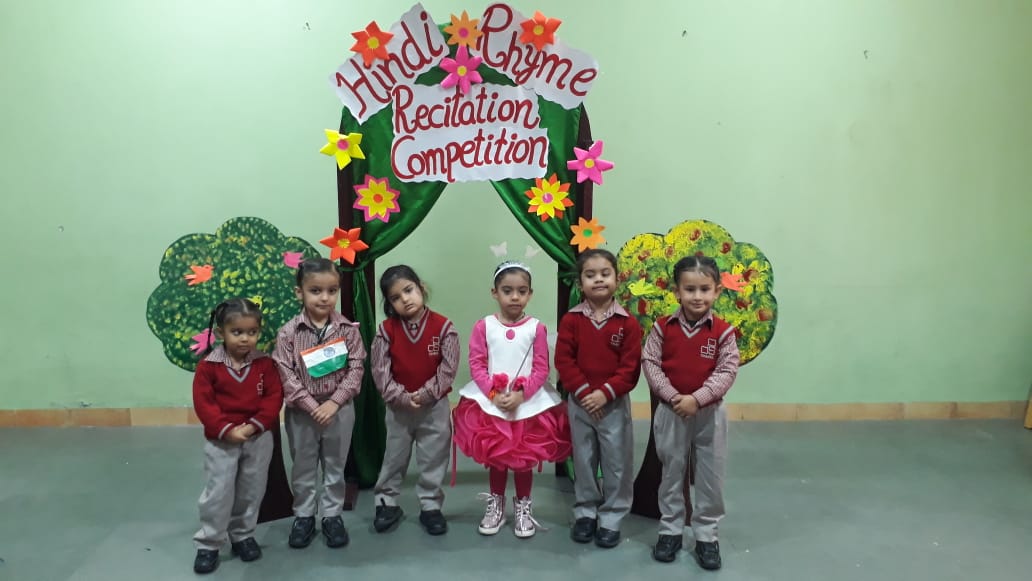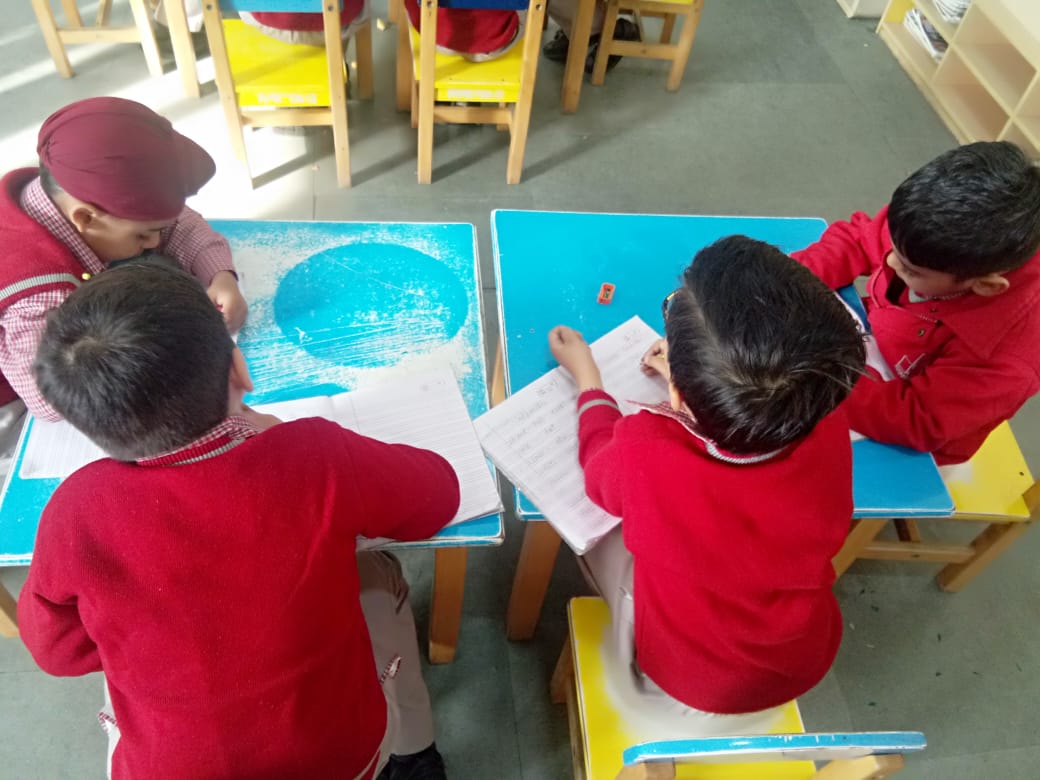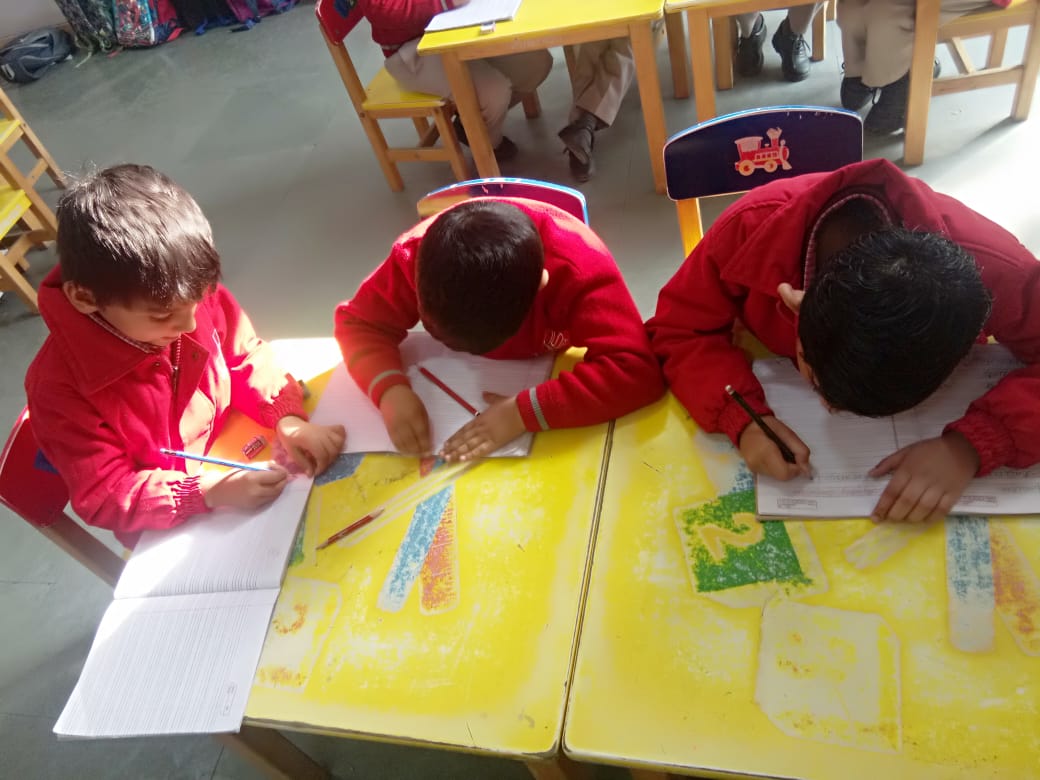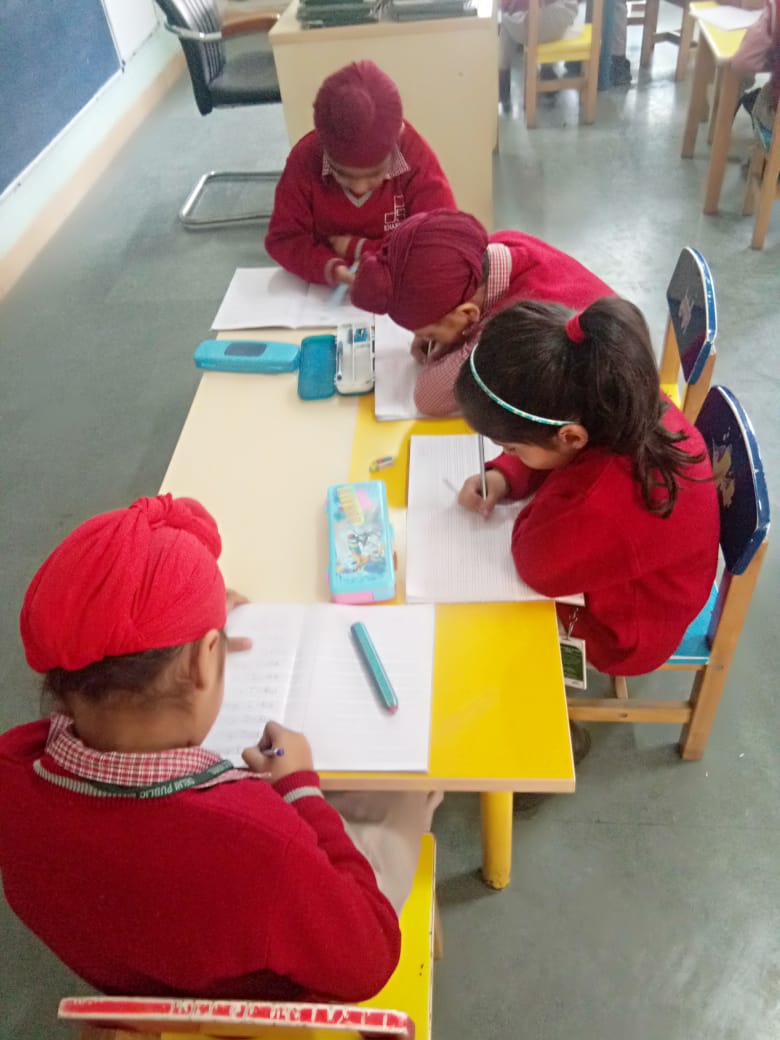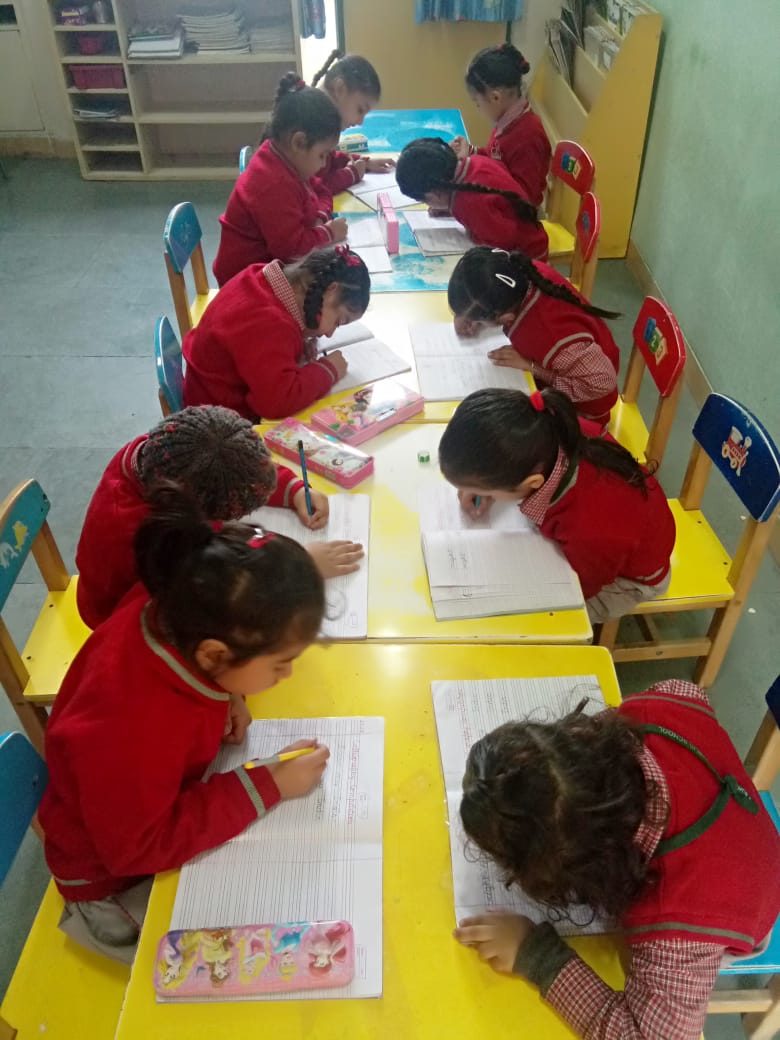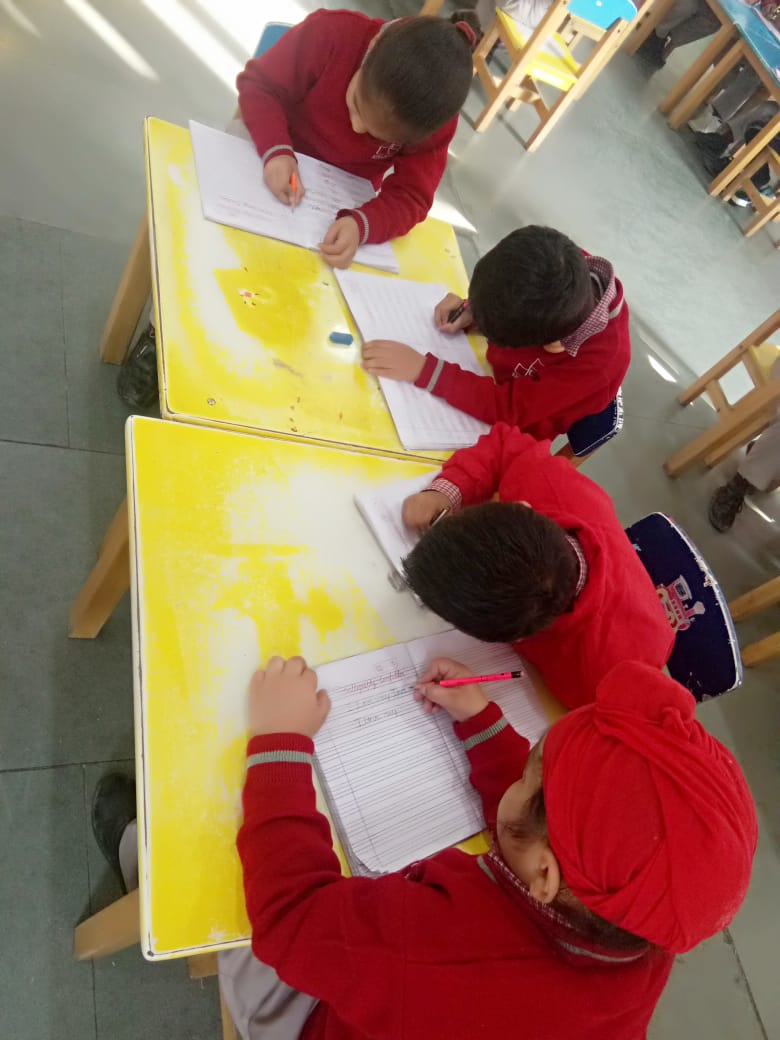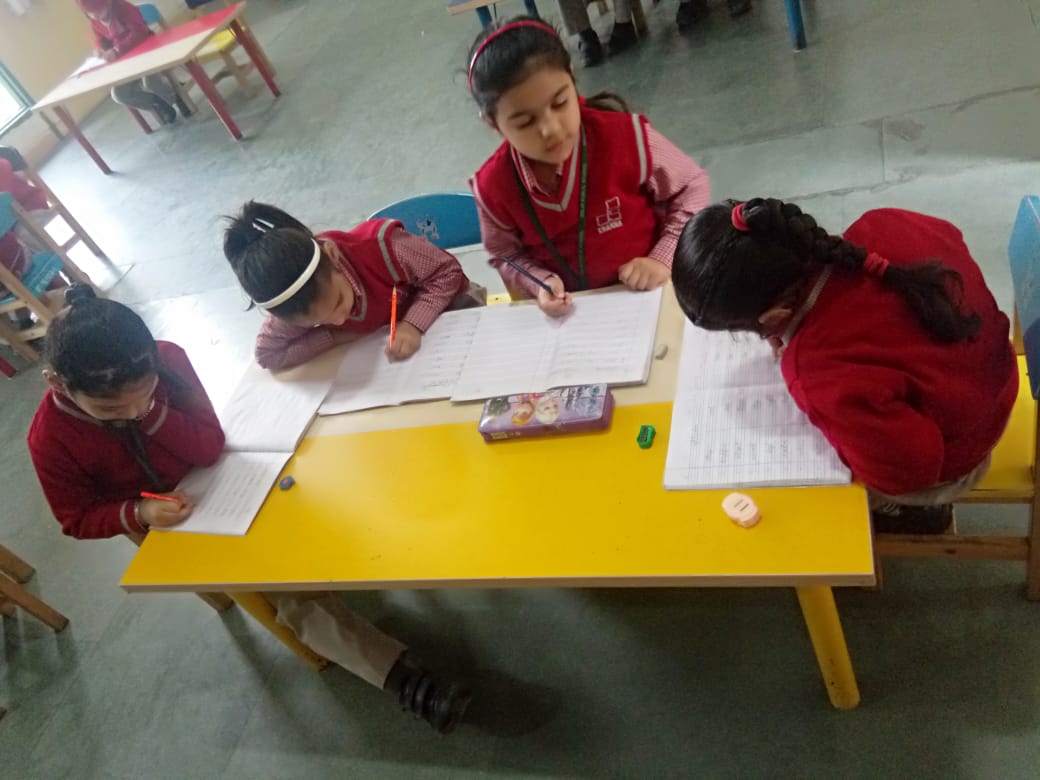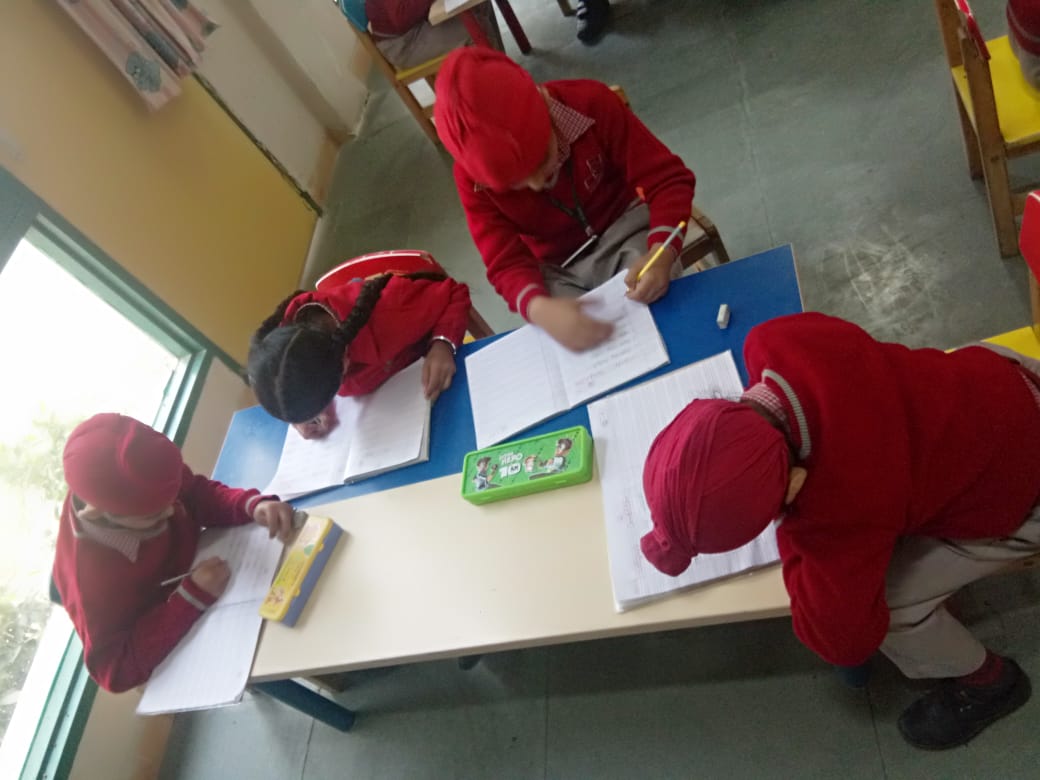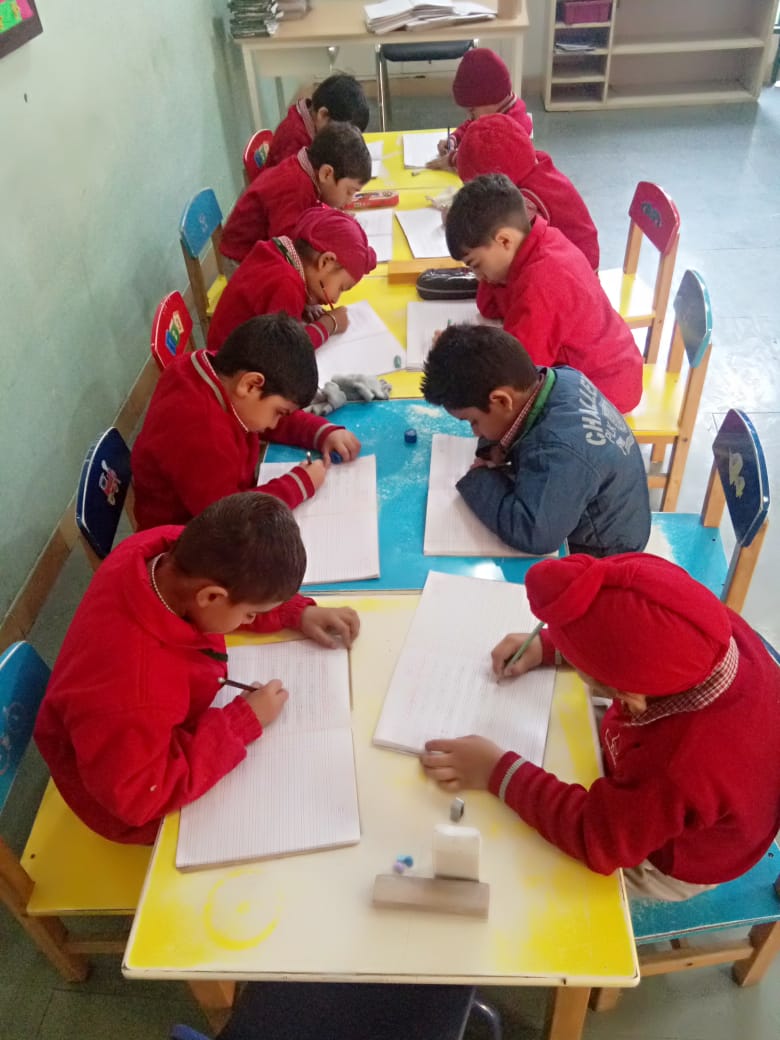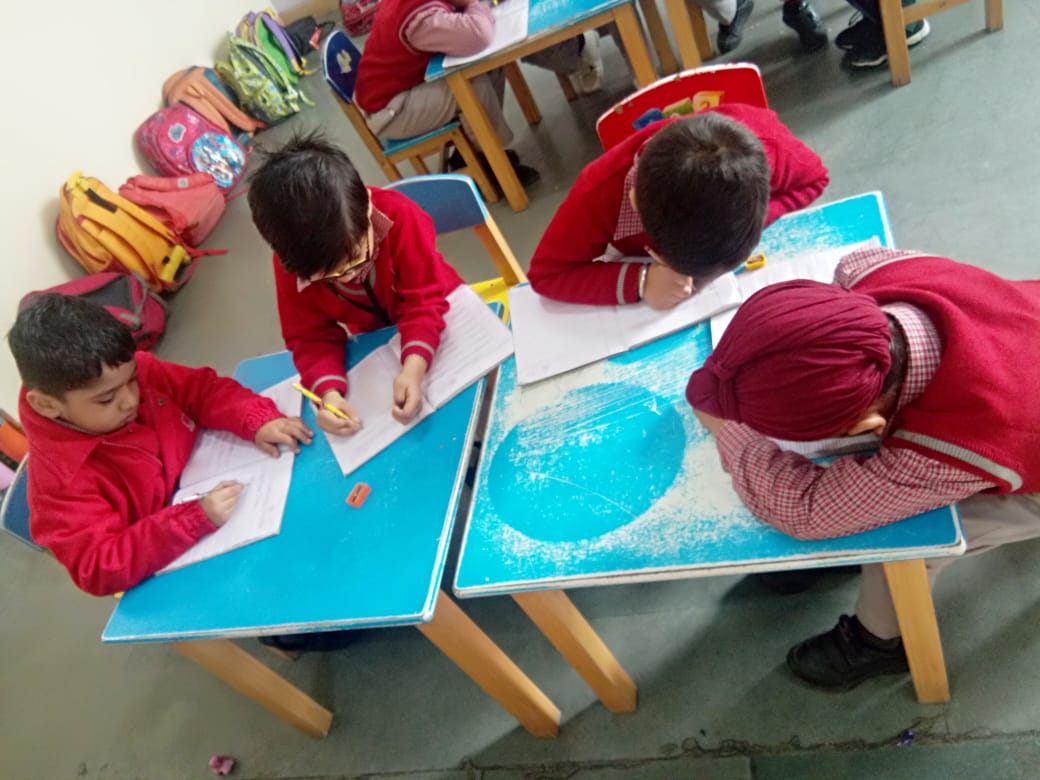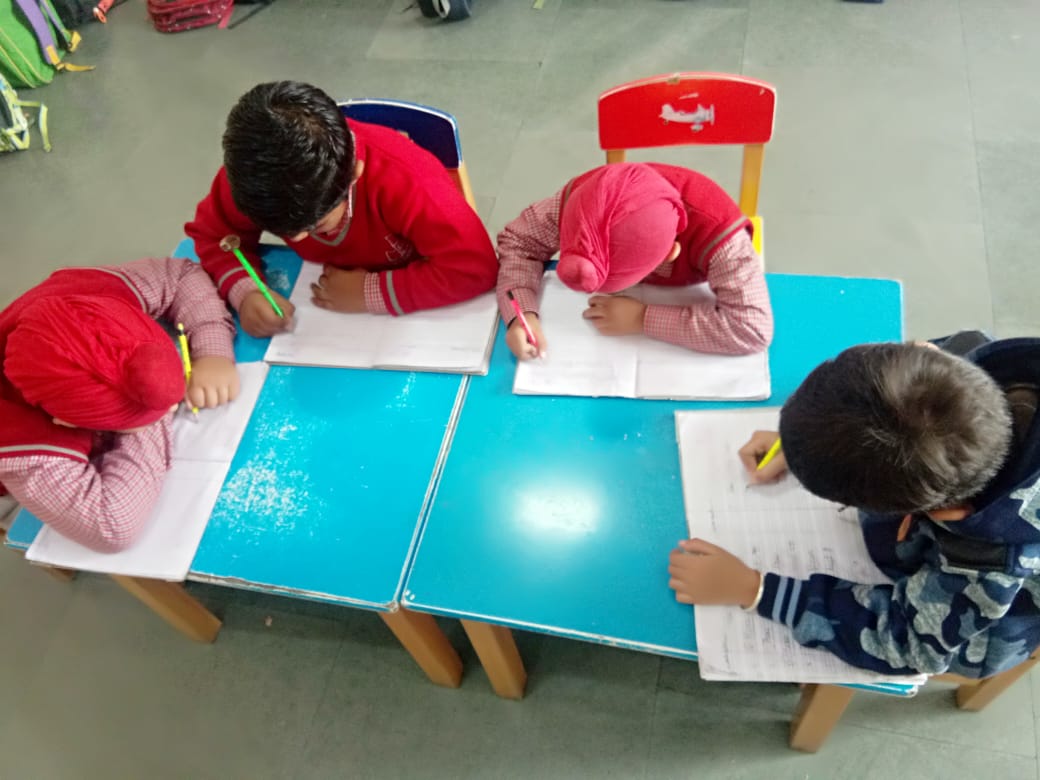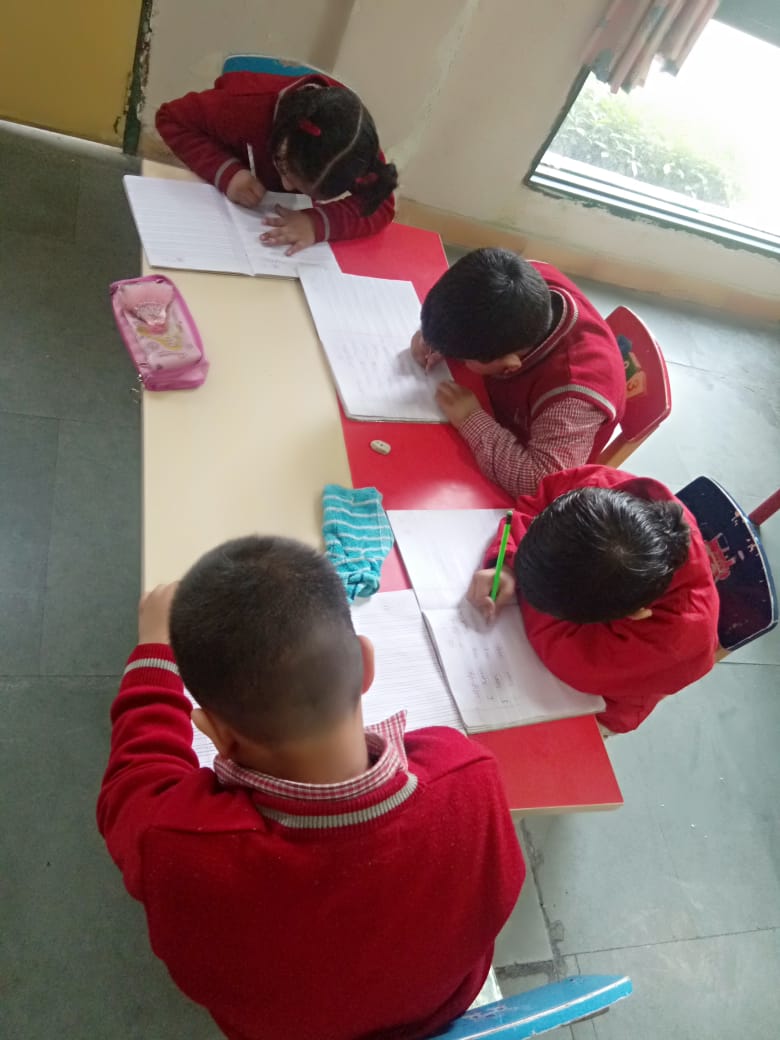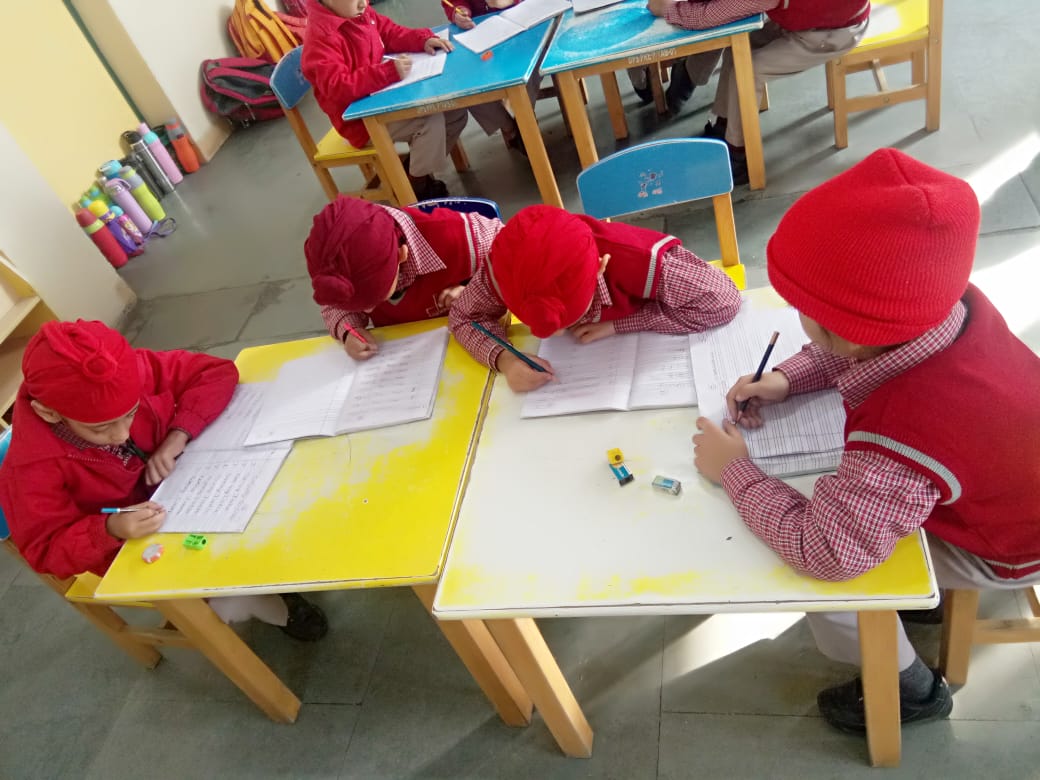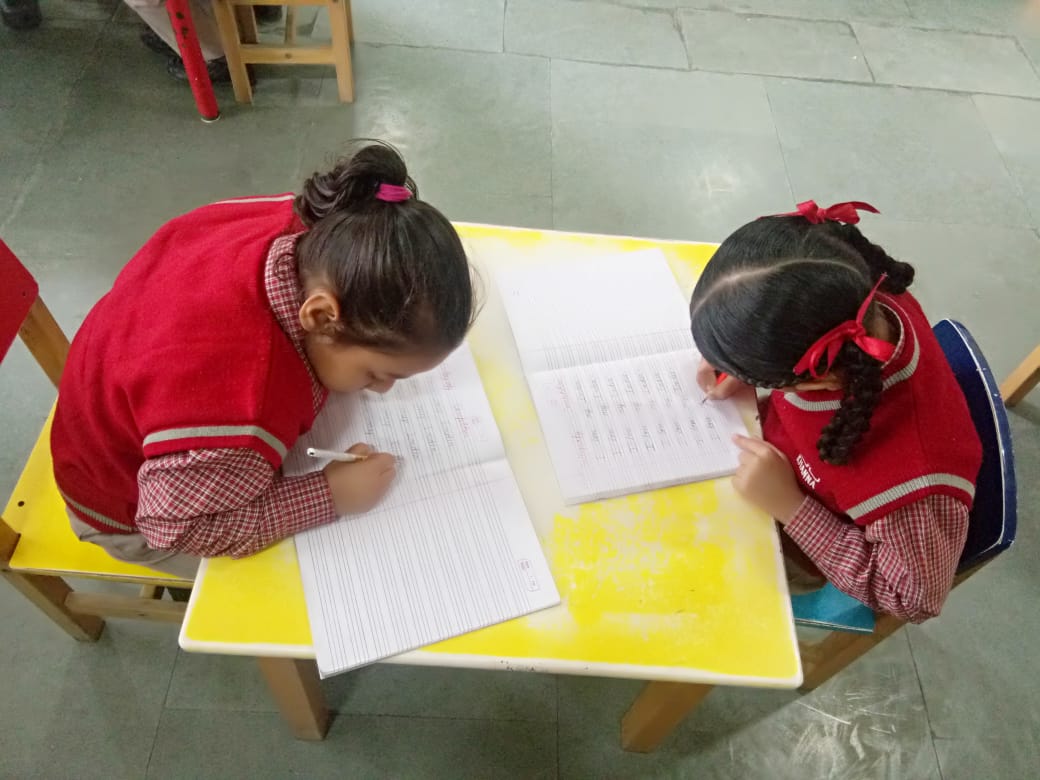 Delhi Public School Khanna celebrated its Eighth Founders Day for seniors on the 18th of Nov, 2018 with vigour and verve. Lt. General B S Sachar, AVSM, VSM, SM (Retd.) was the Chief Guest on the occasion.The event started with the lighting of the Ceremonial lamp by the Chief Guest followed by a melodious shabad and the school annual report read by the Principal . The sufi song and the Indo-western orchestra by the DPS choir left everyone spellbound. Various dance performances presenting peace and harmony earned the appreciation of parents and guests alike.The much awaited event of the day- Saragarhi-a theatre production saw big rounds of applause. The grand finale- a bhangra performance enthralled the audience who enjoyed the show to the hilt.
Mrs. Parul Sharma was given the Teacher of the Year Award for his/her excellent performance. Meritorious students were honoured with DPS Scholar Blazers and Scholarships for their outstanding performance in academics.
Chairperson Mr. D.S. Bains motivated the students to work hard to achieve their dreams.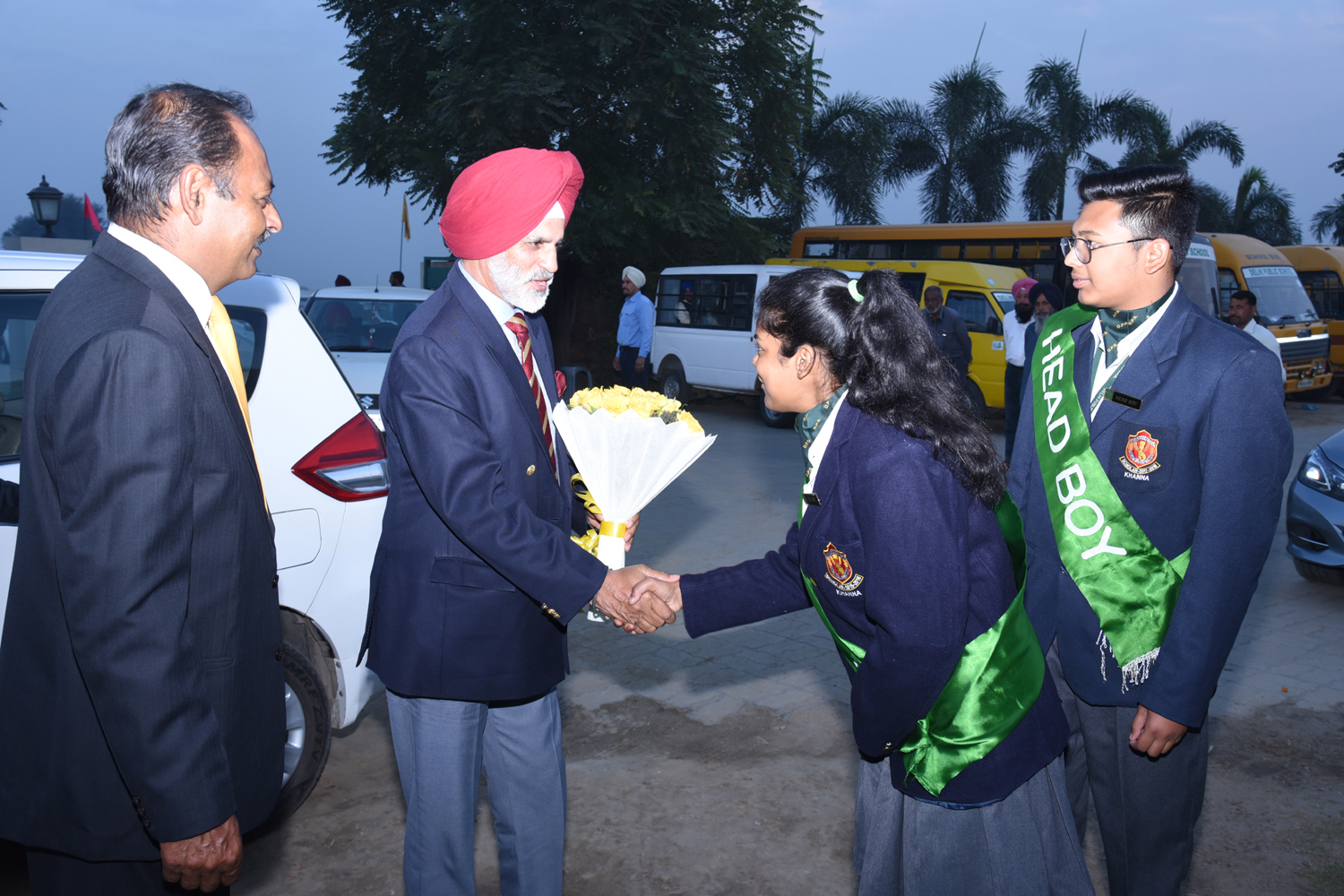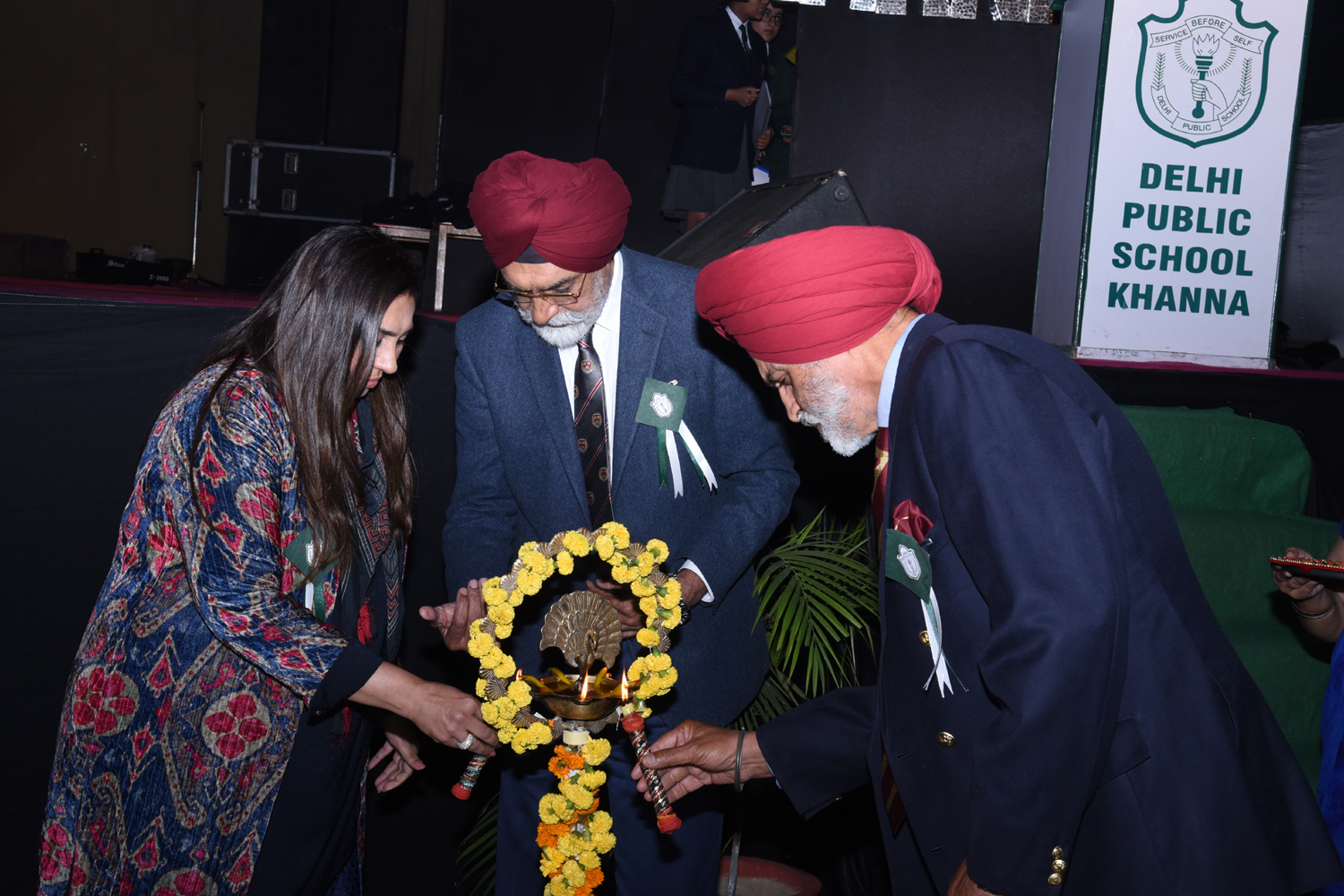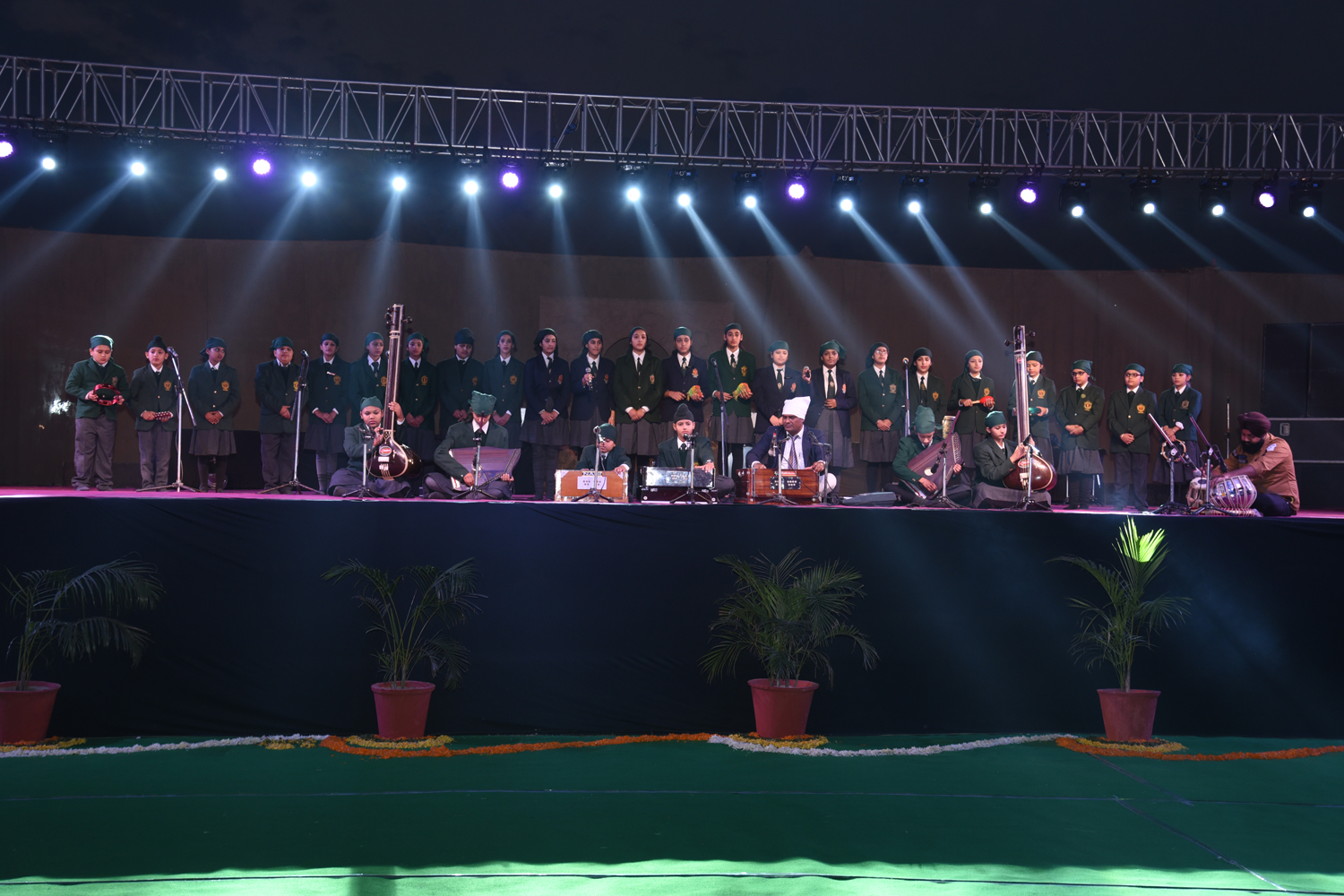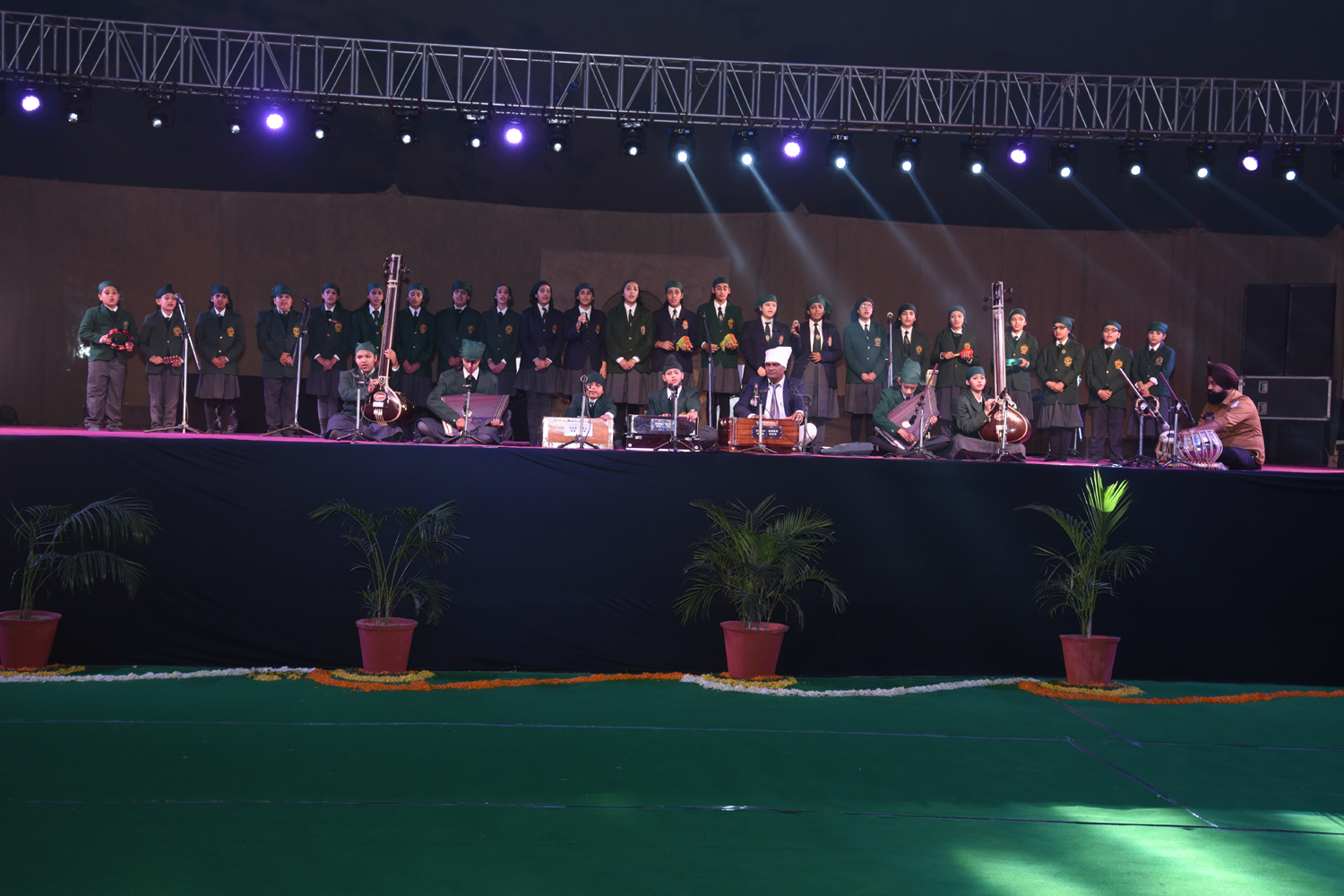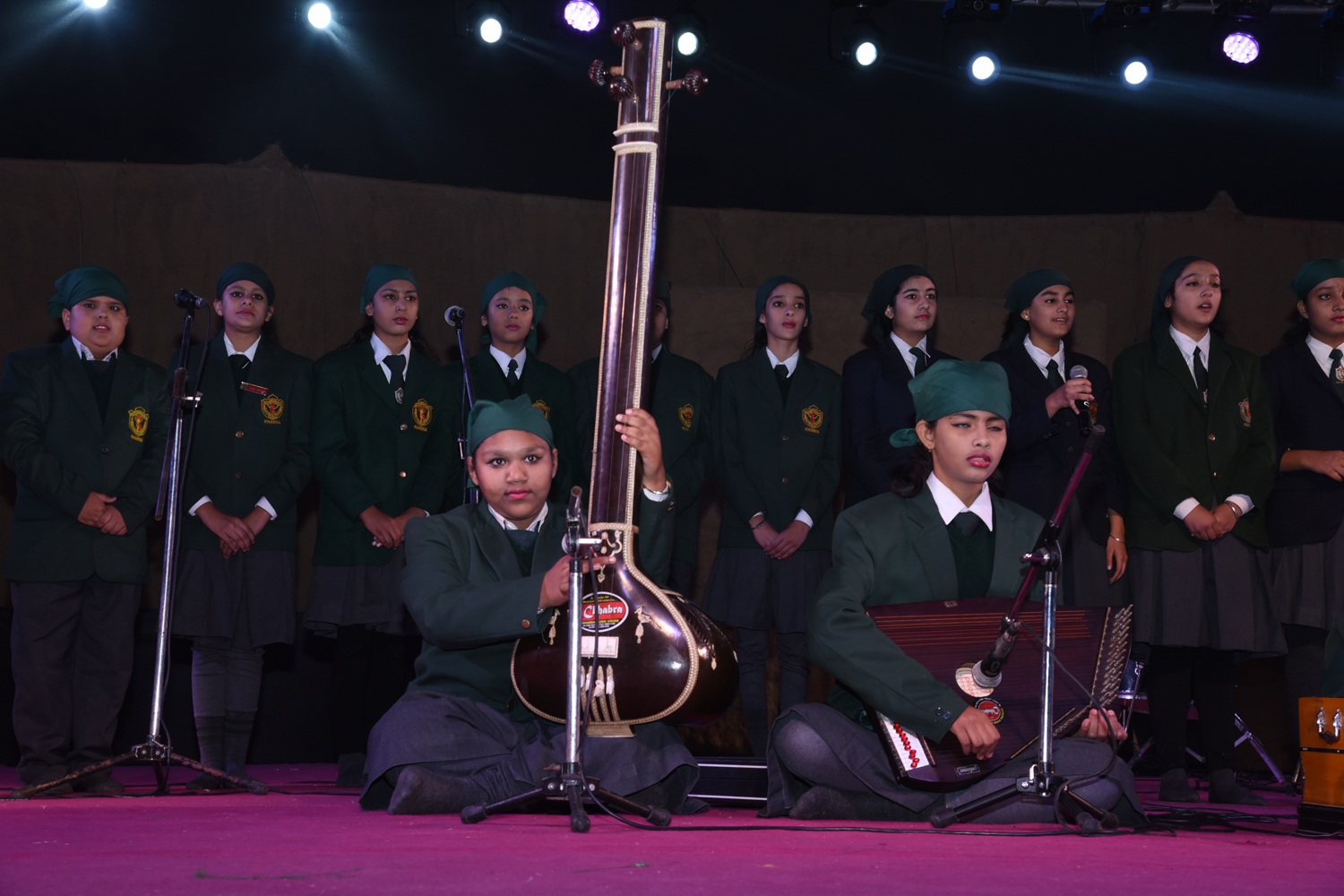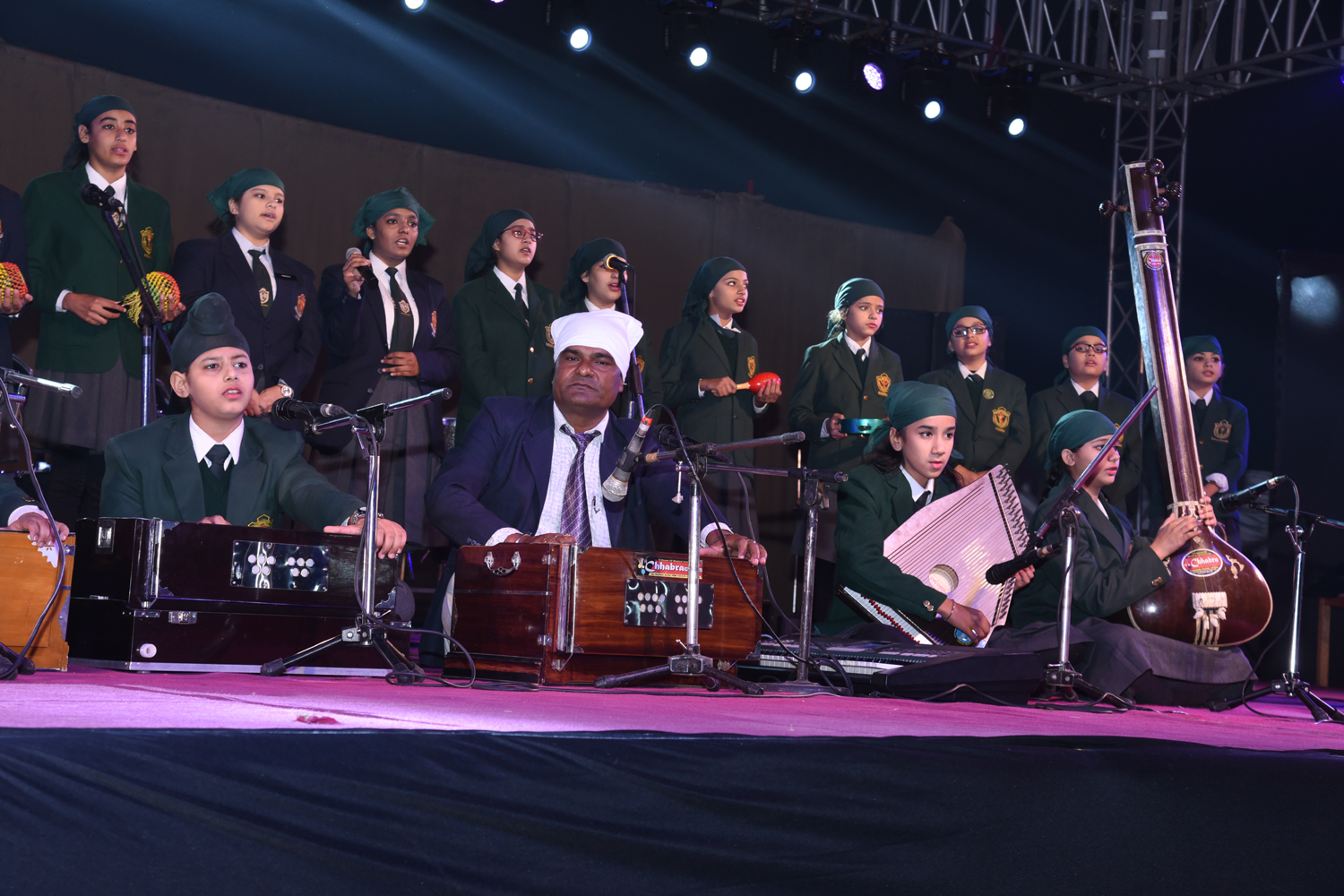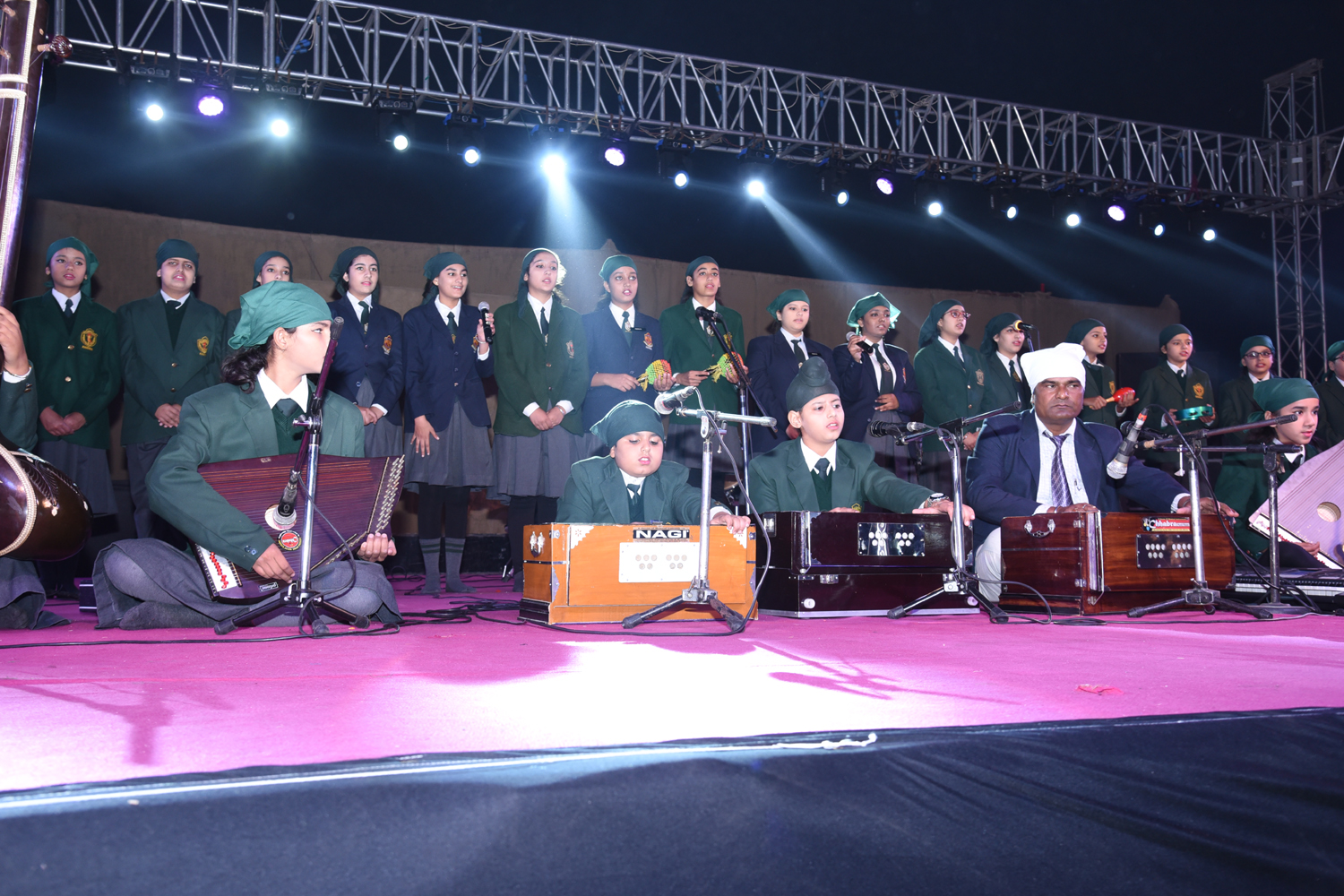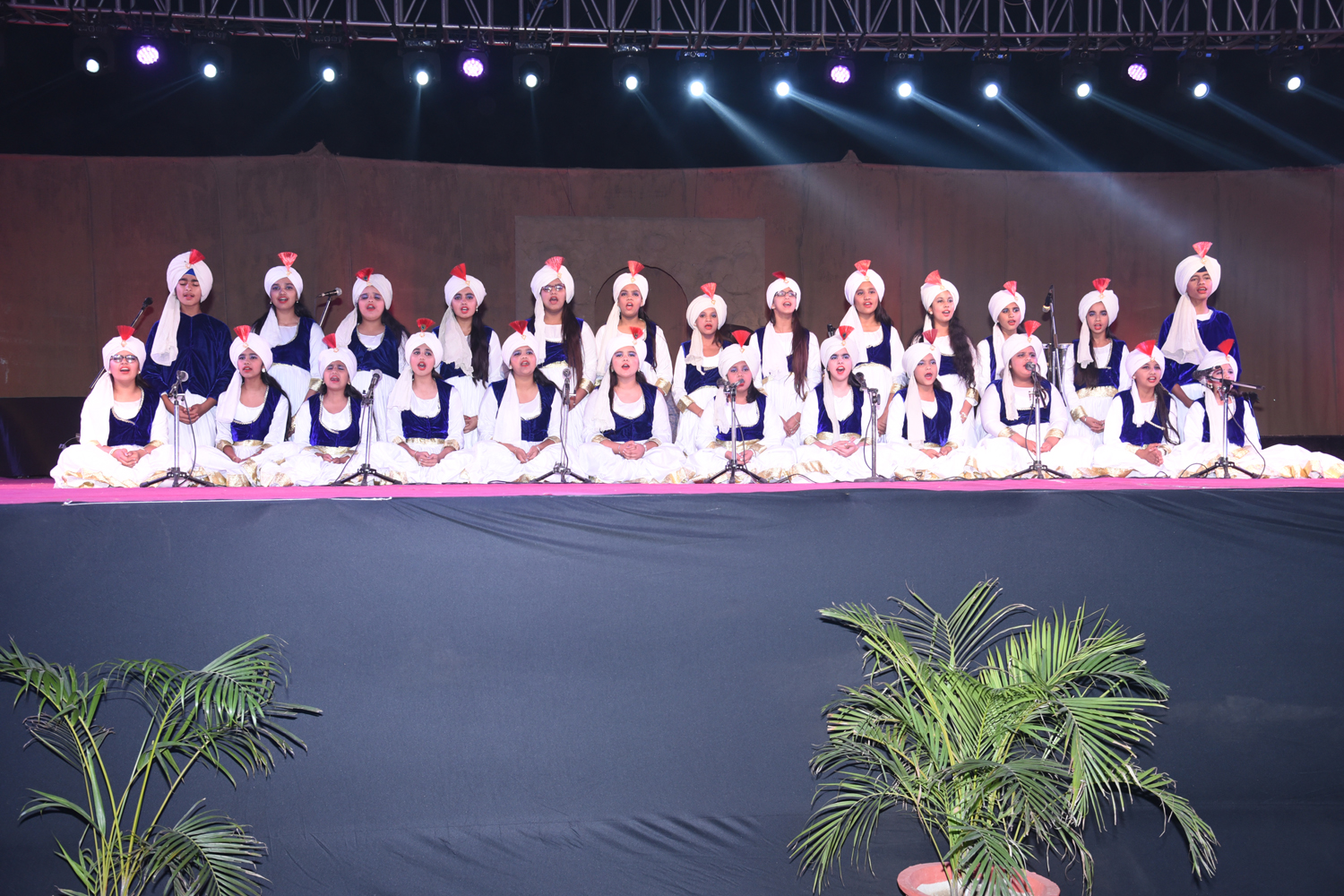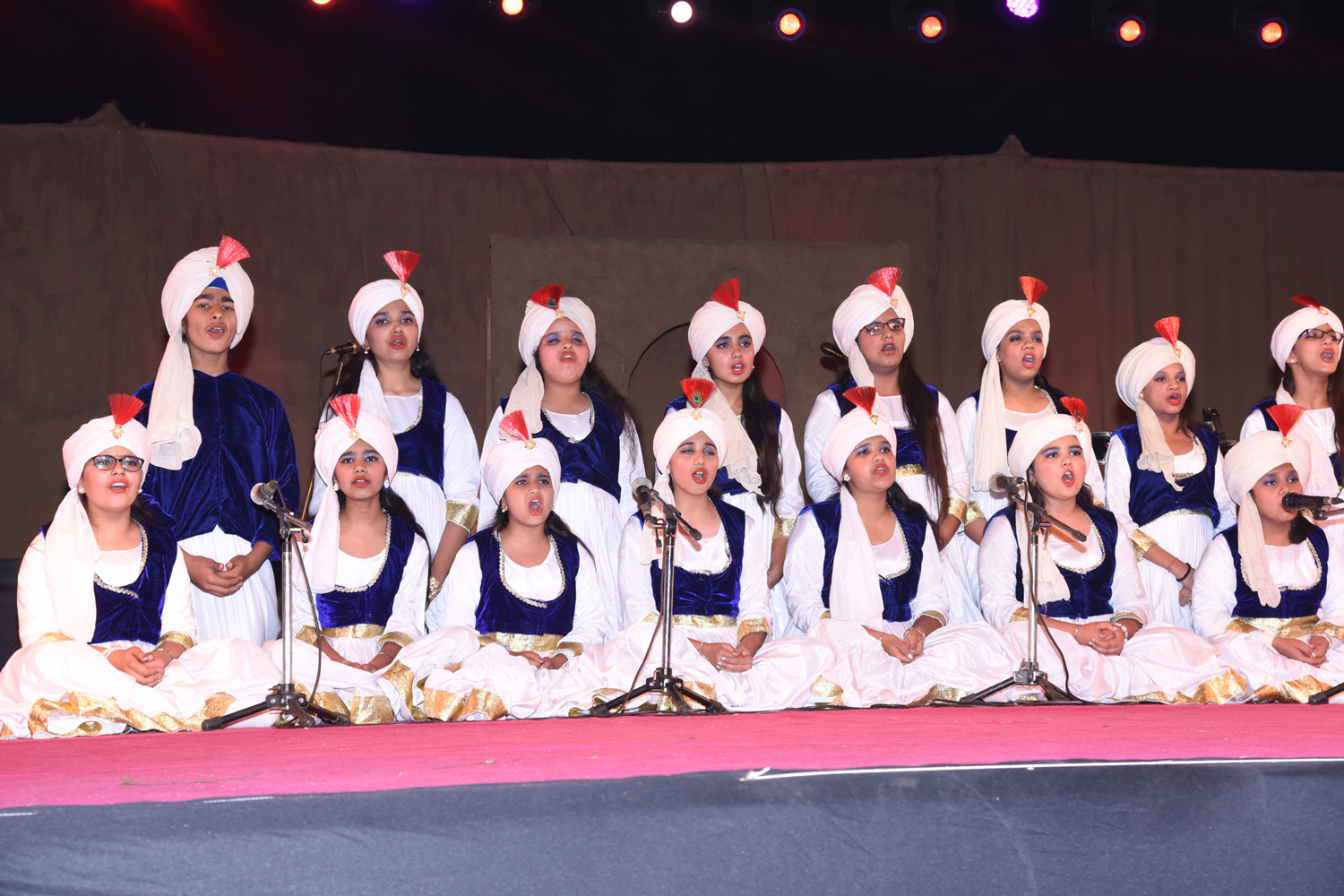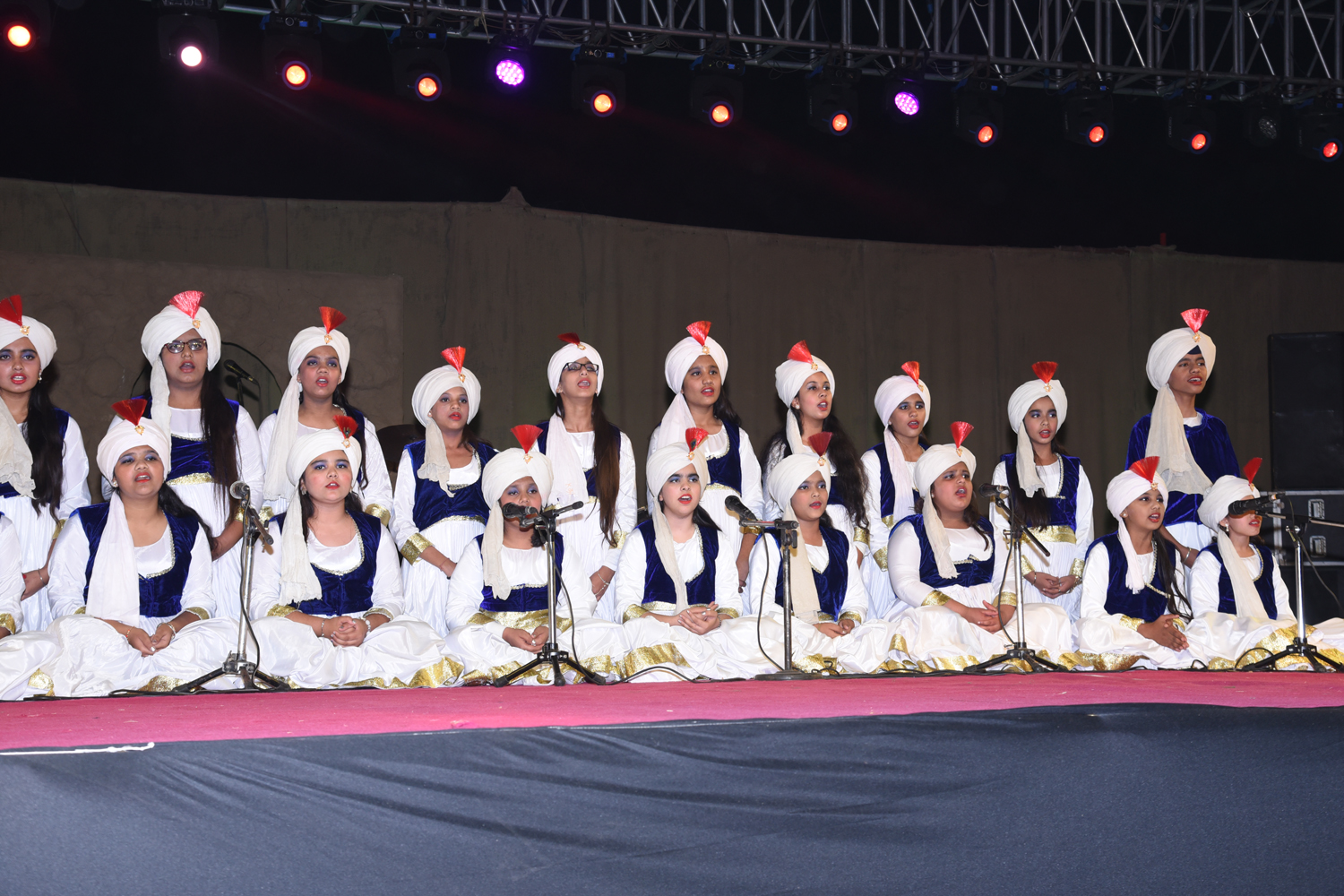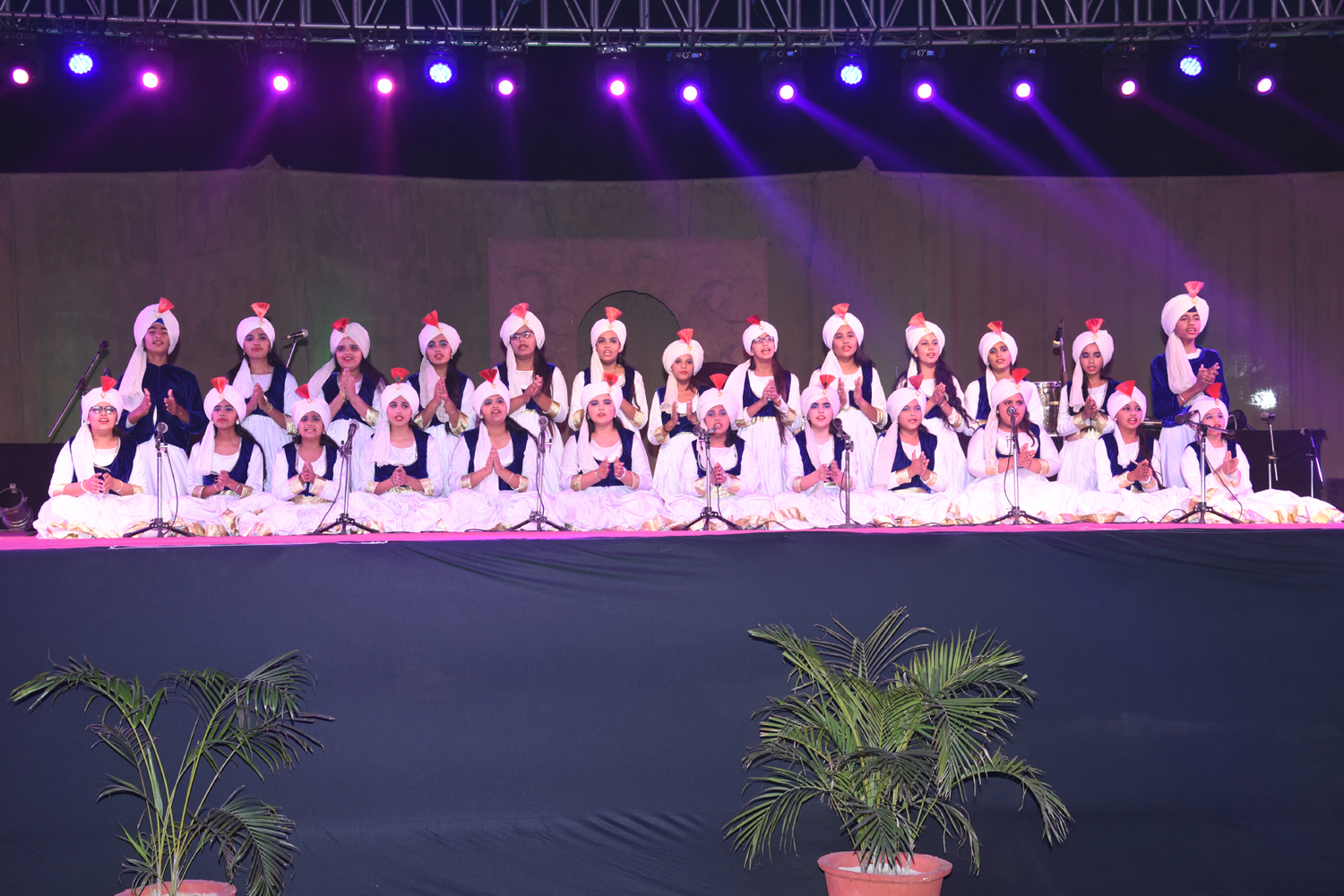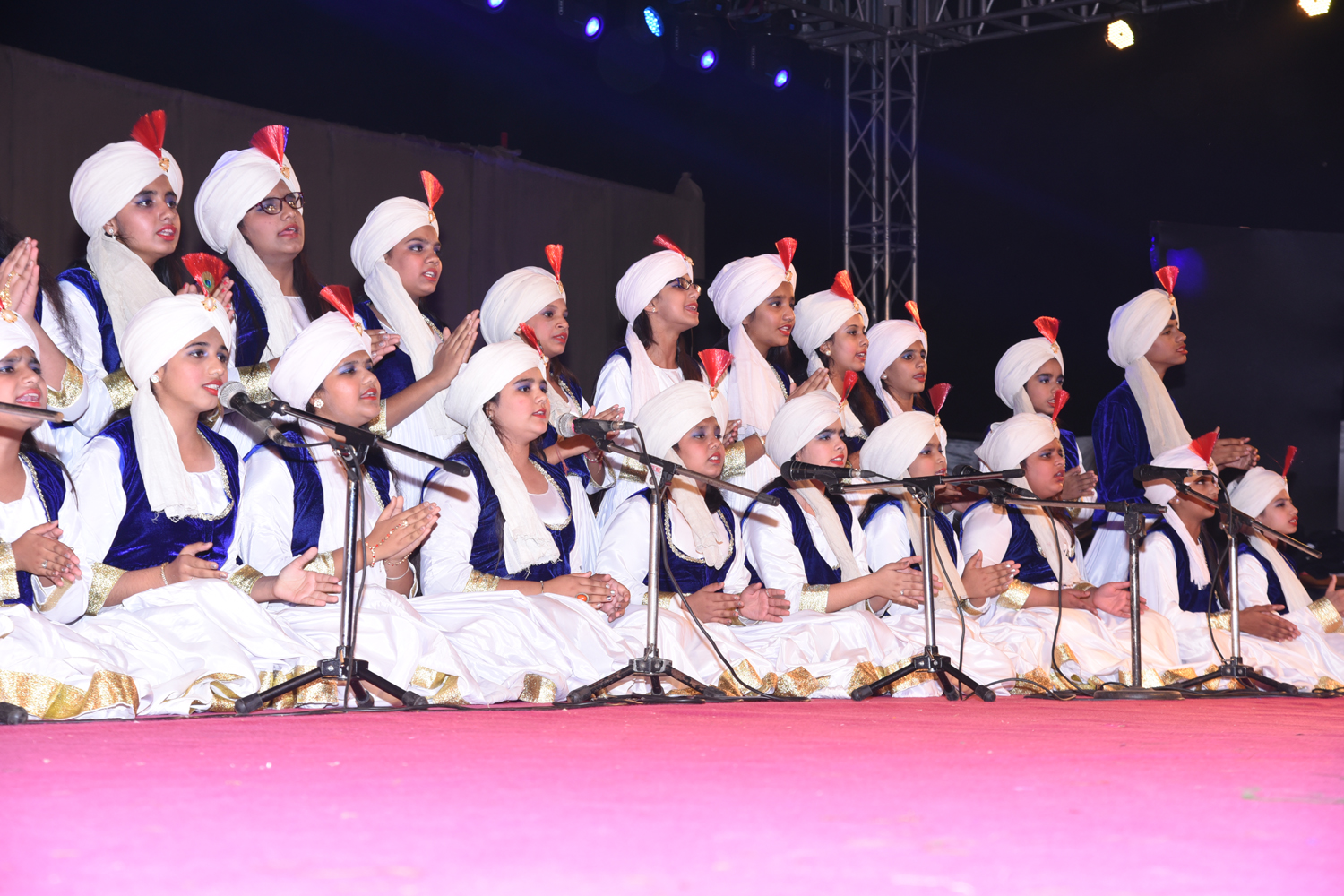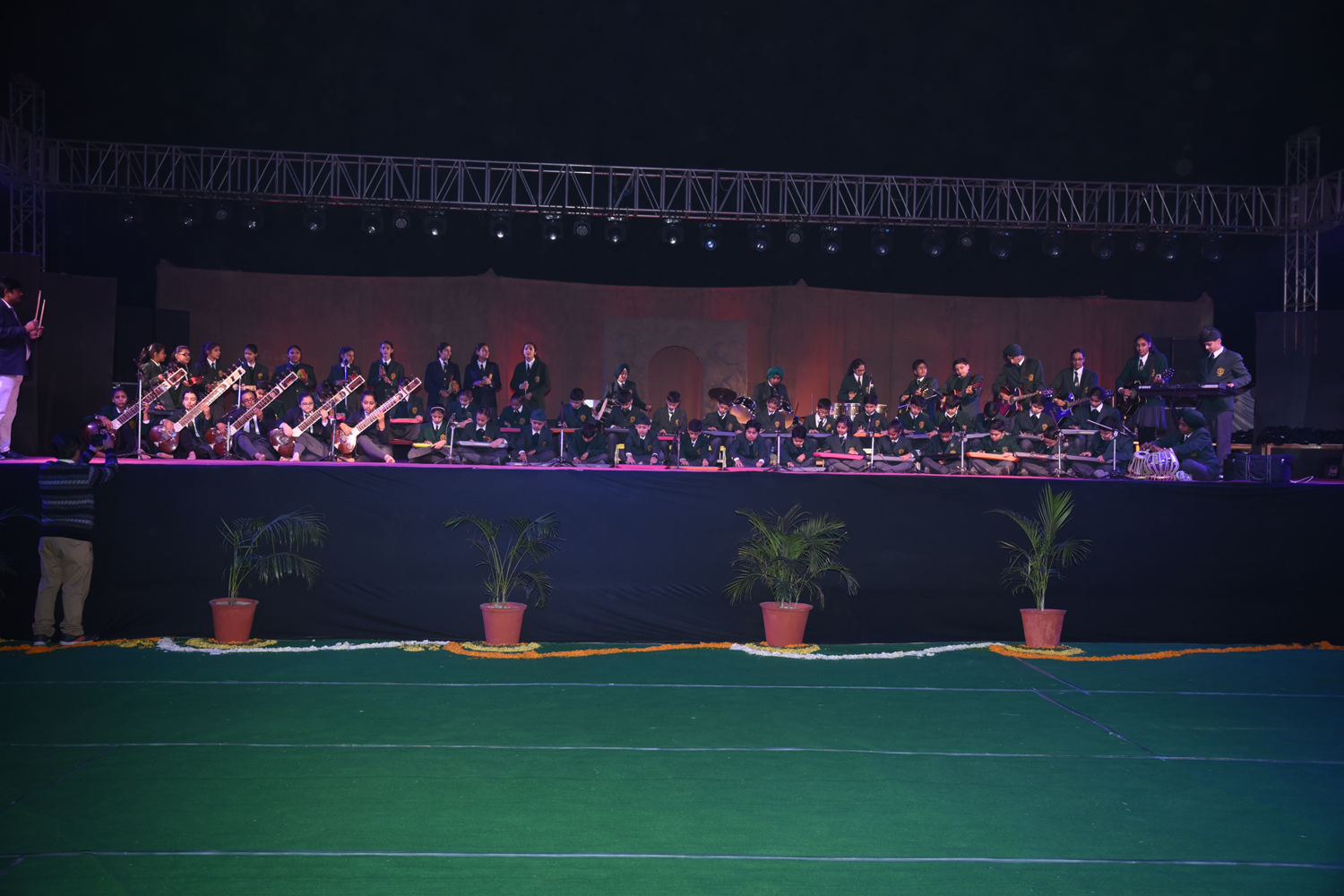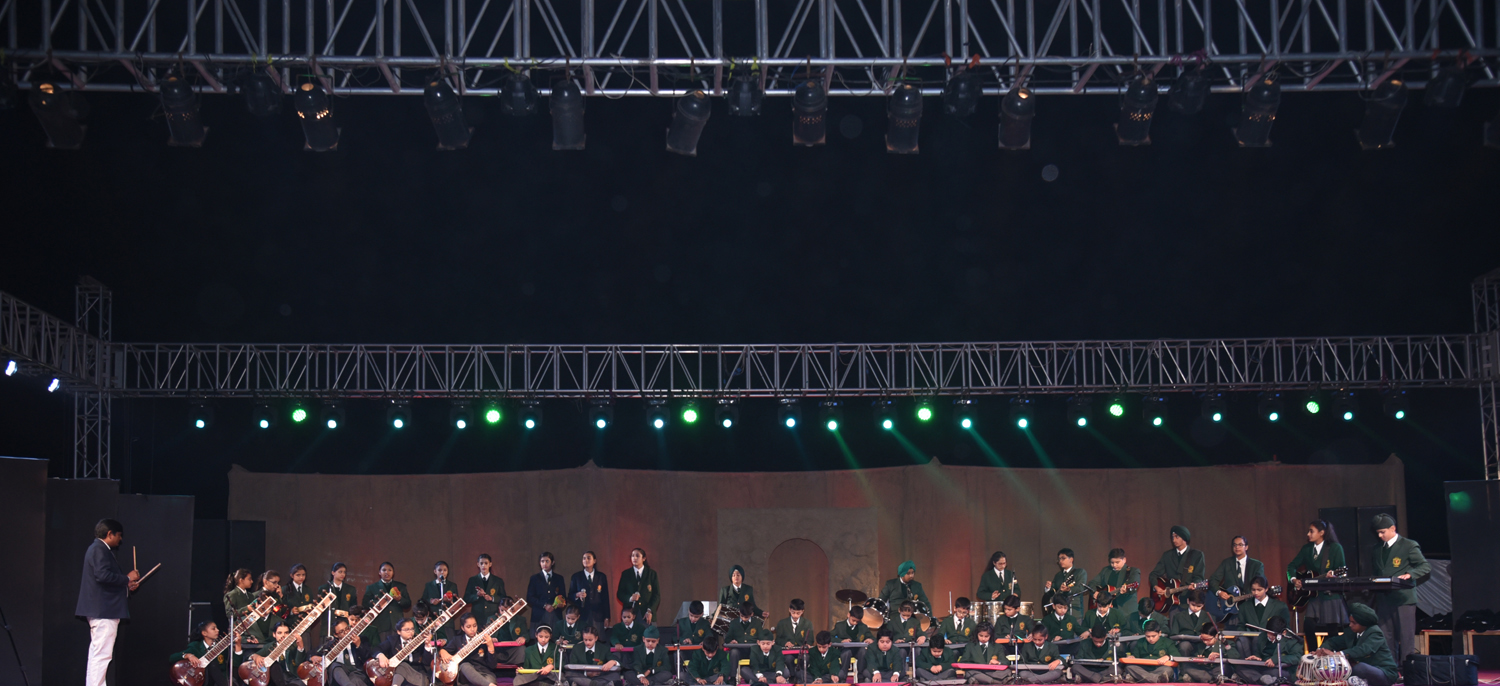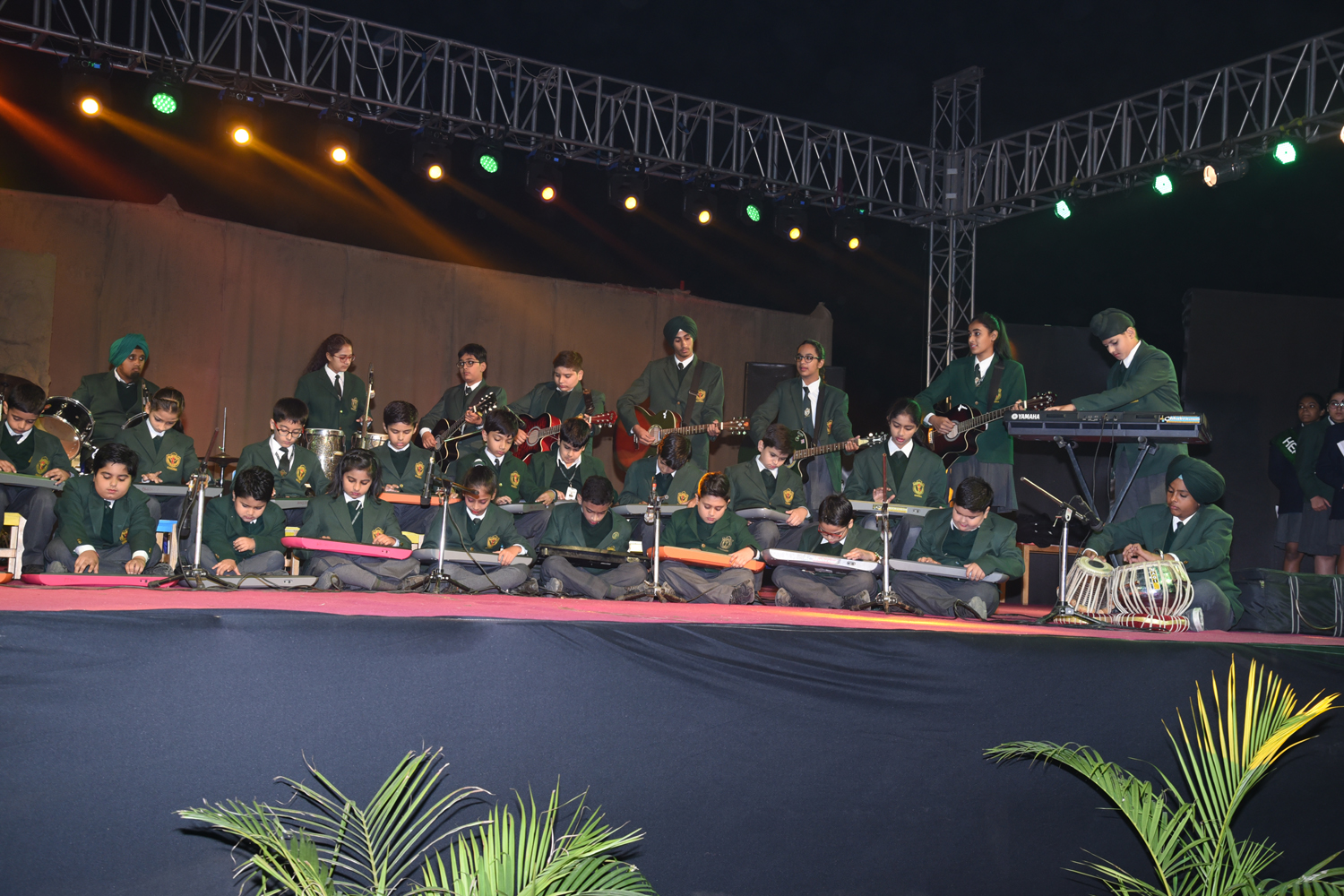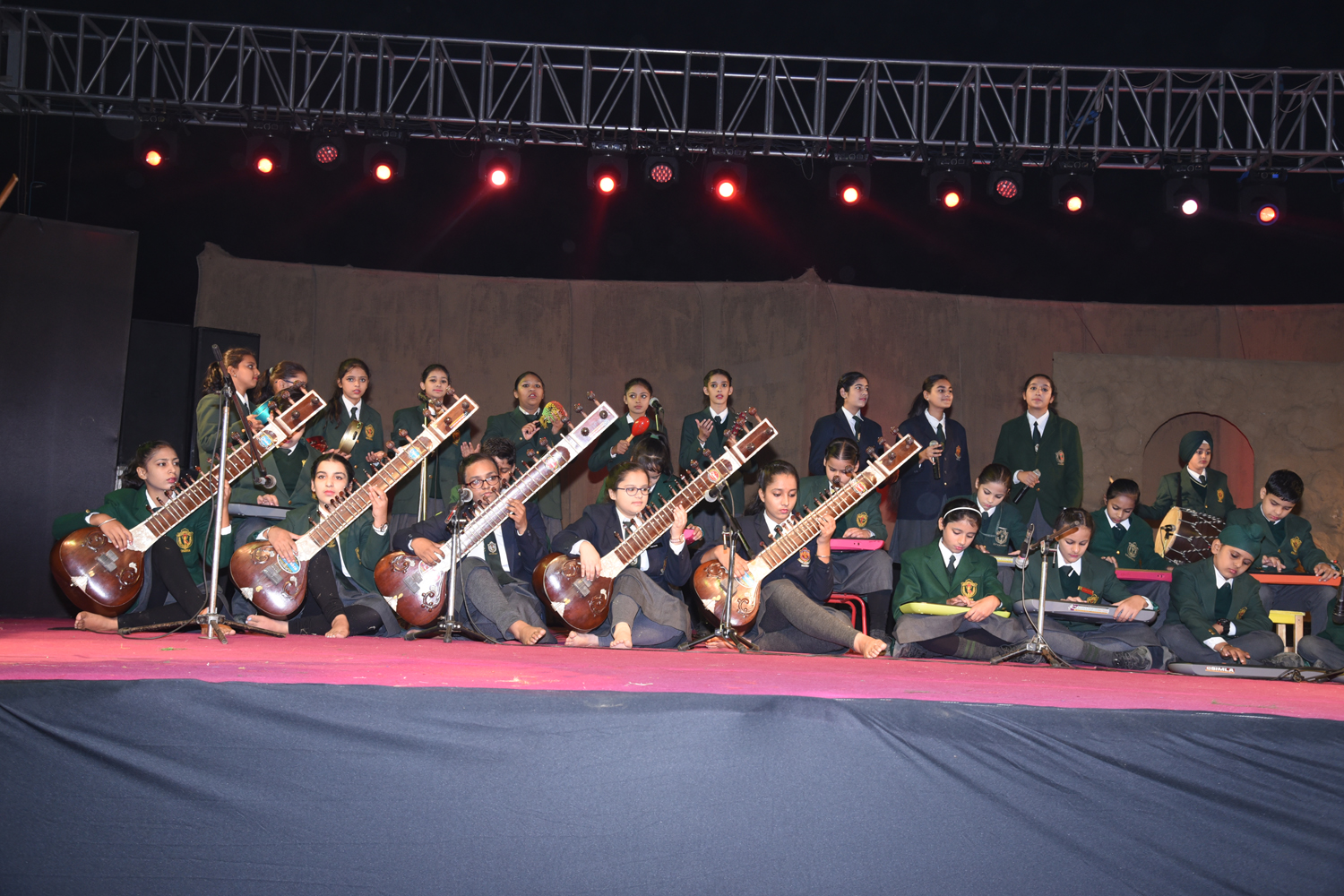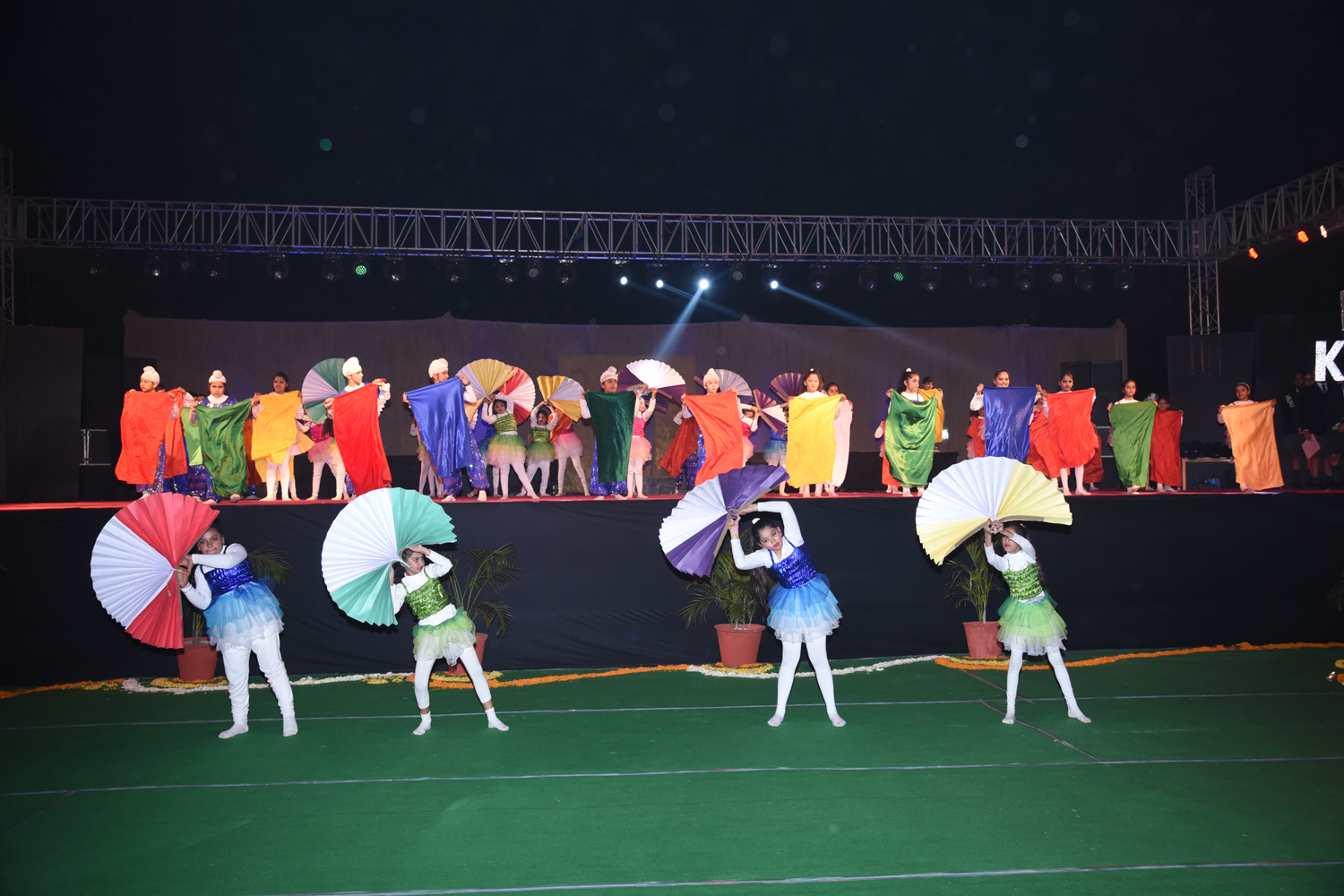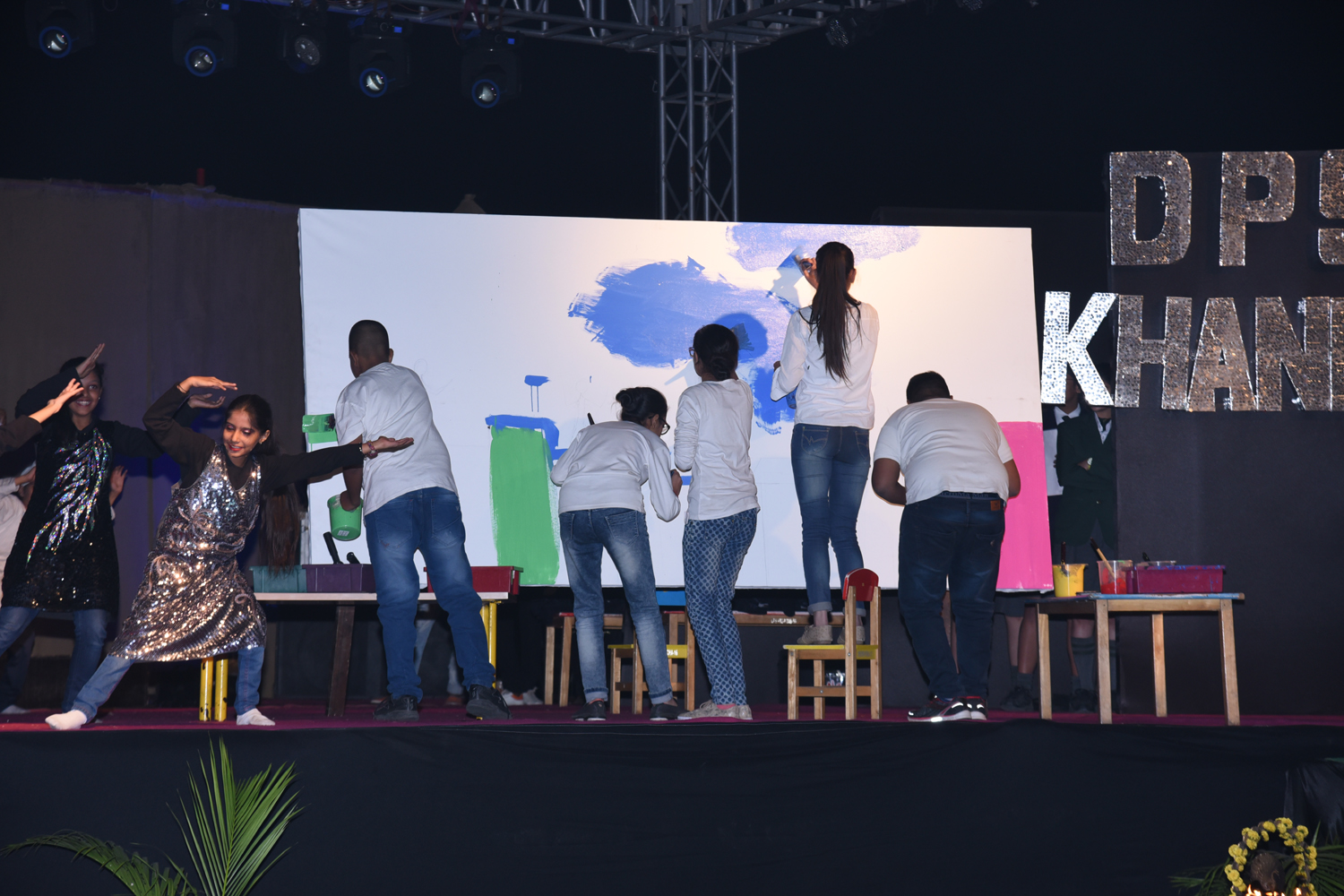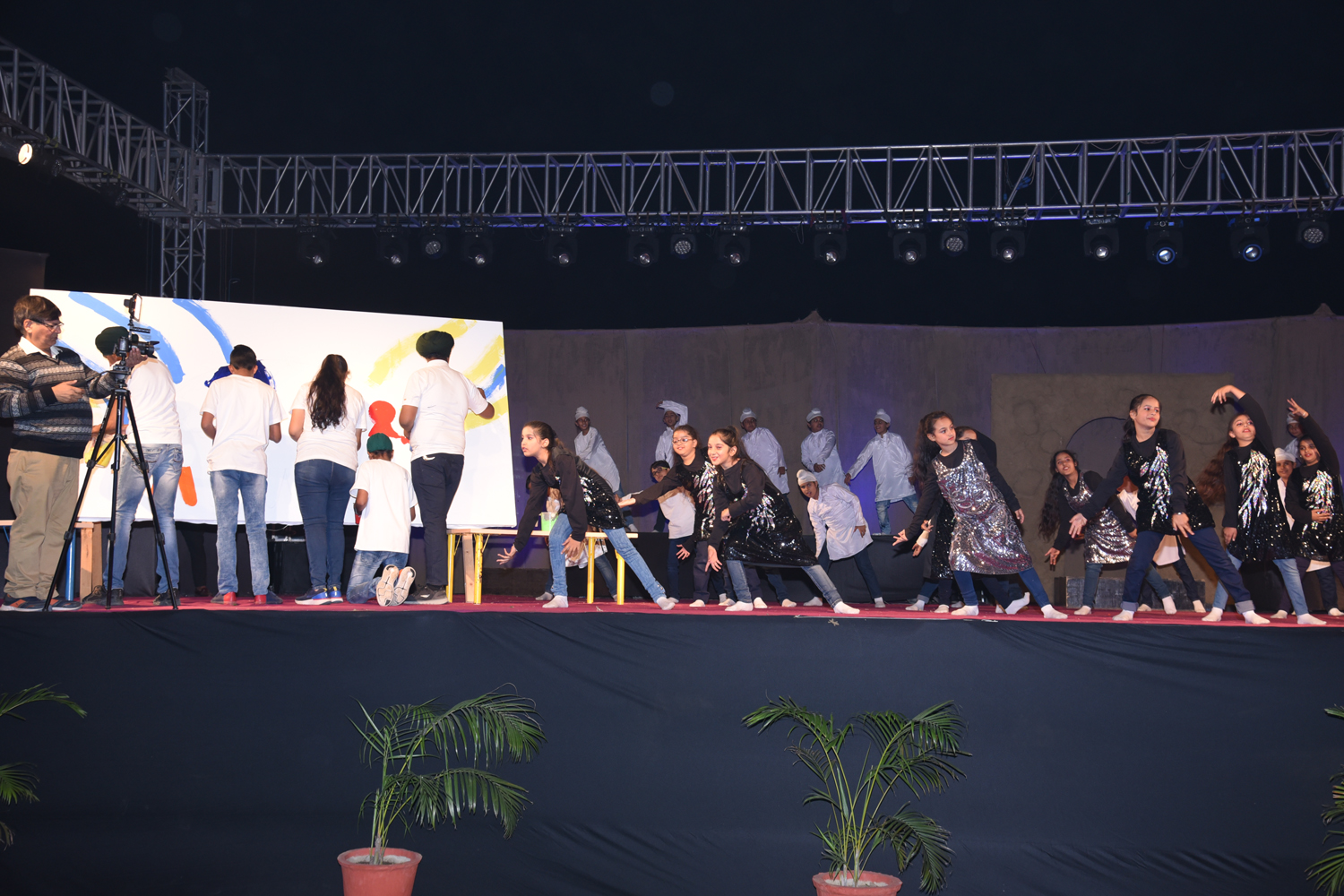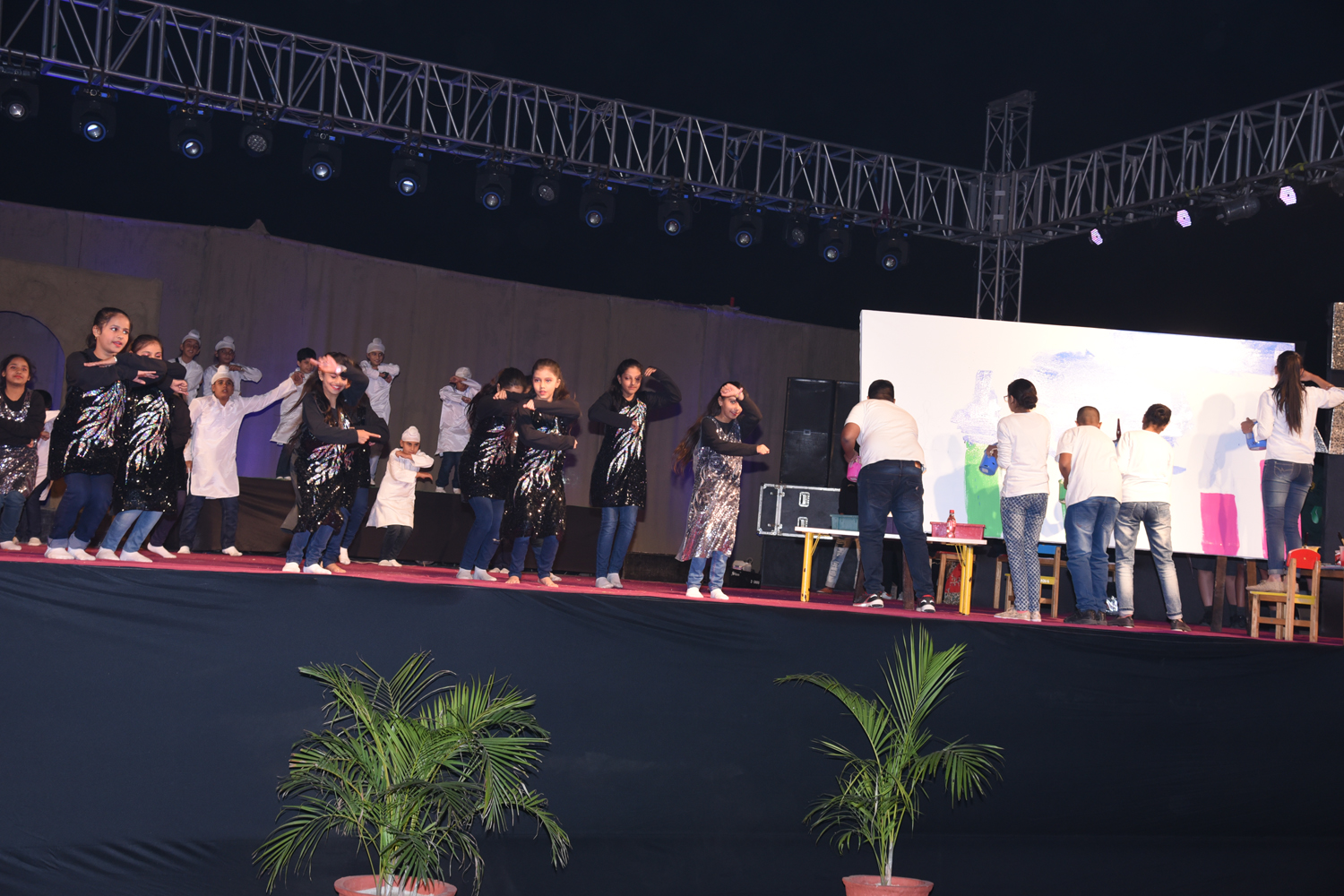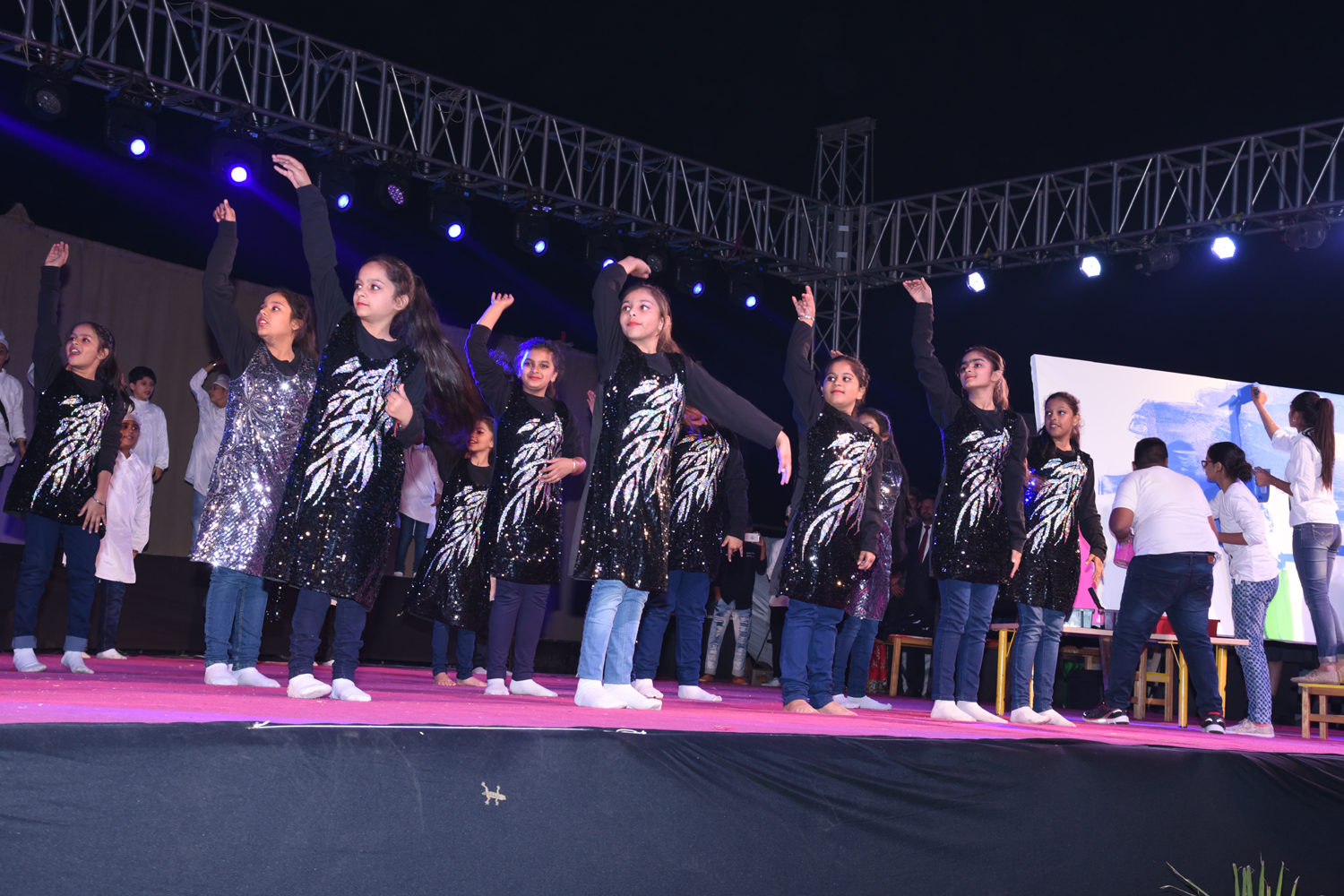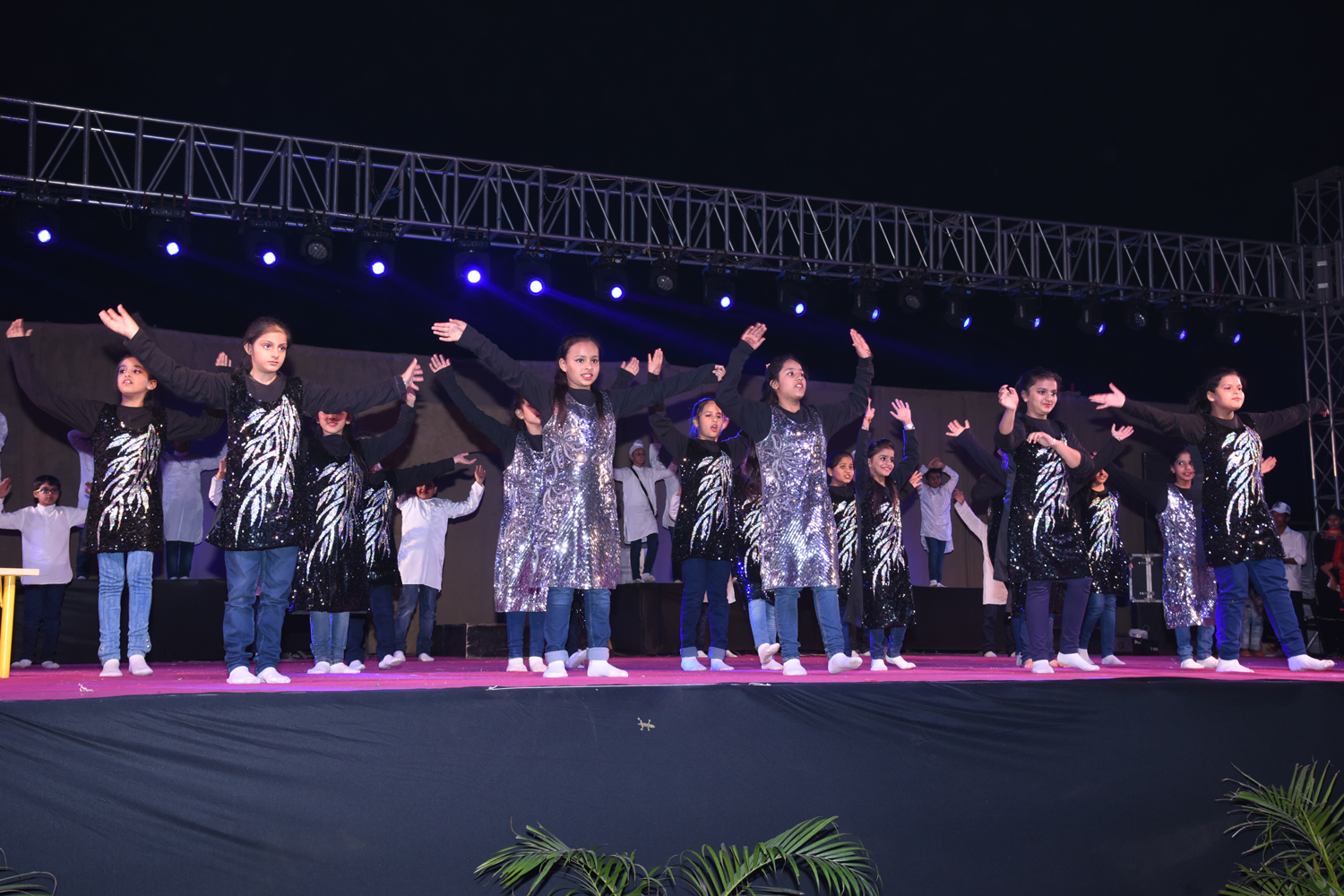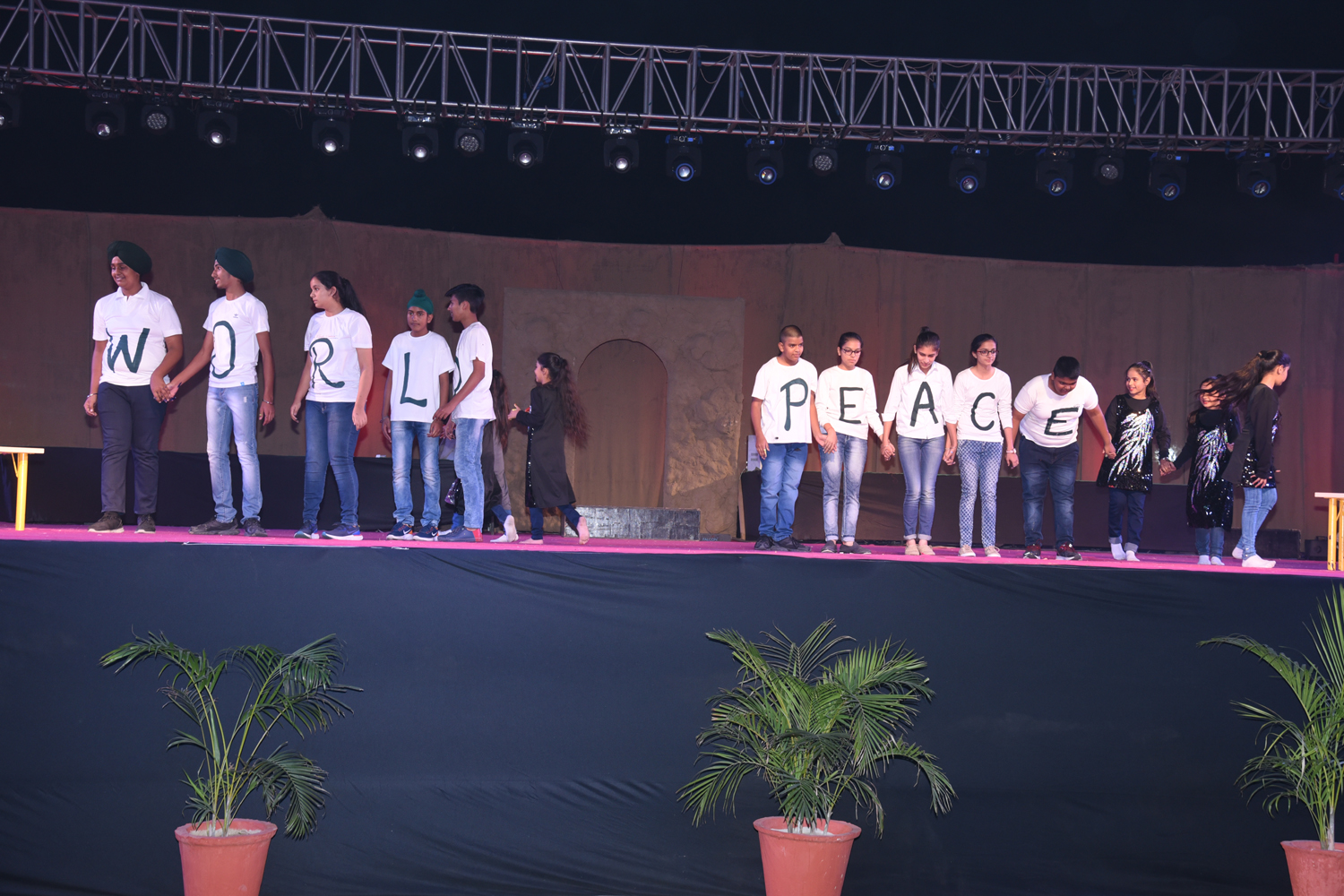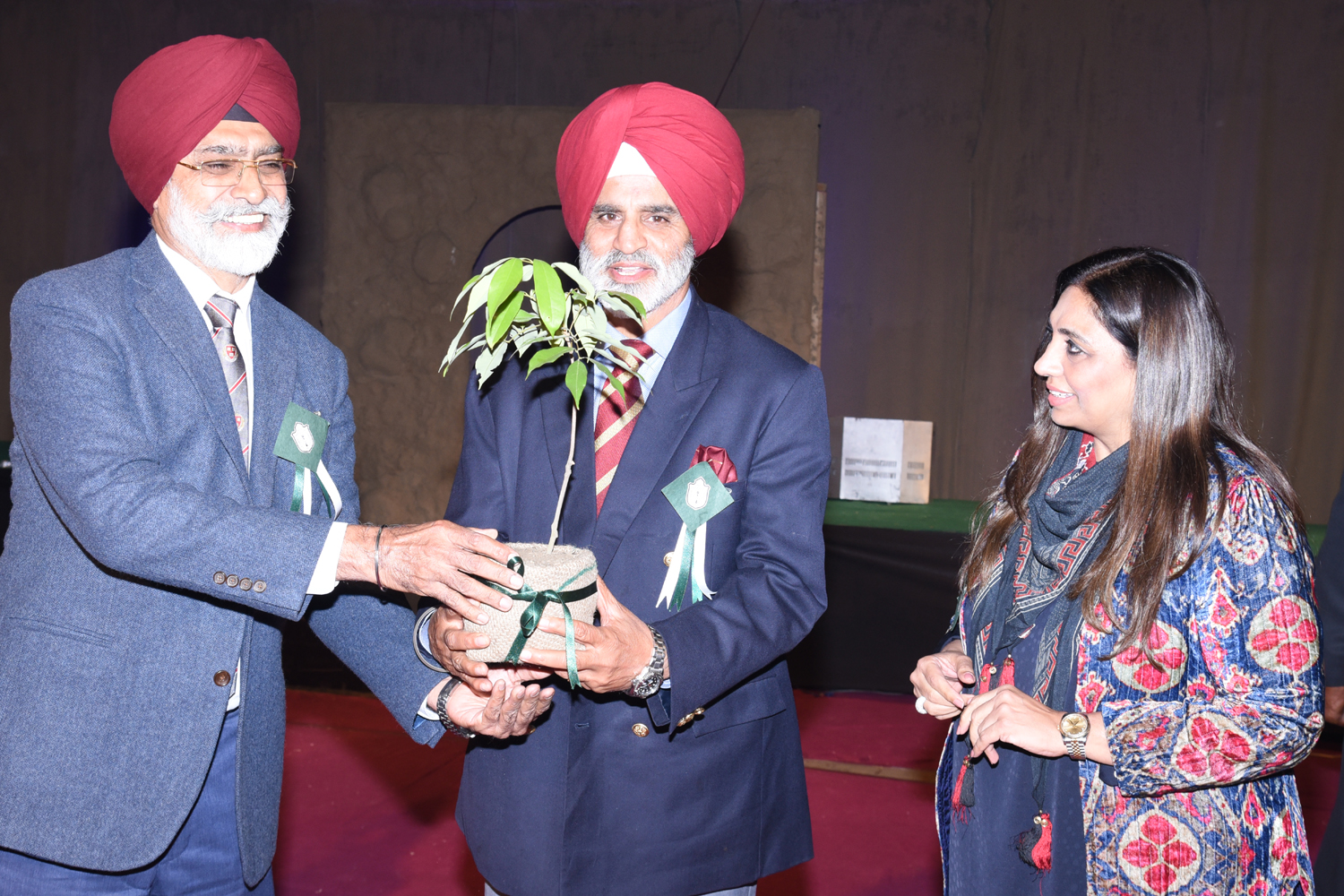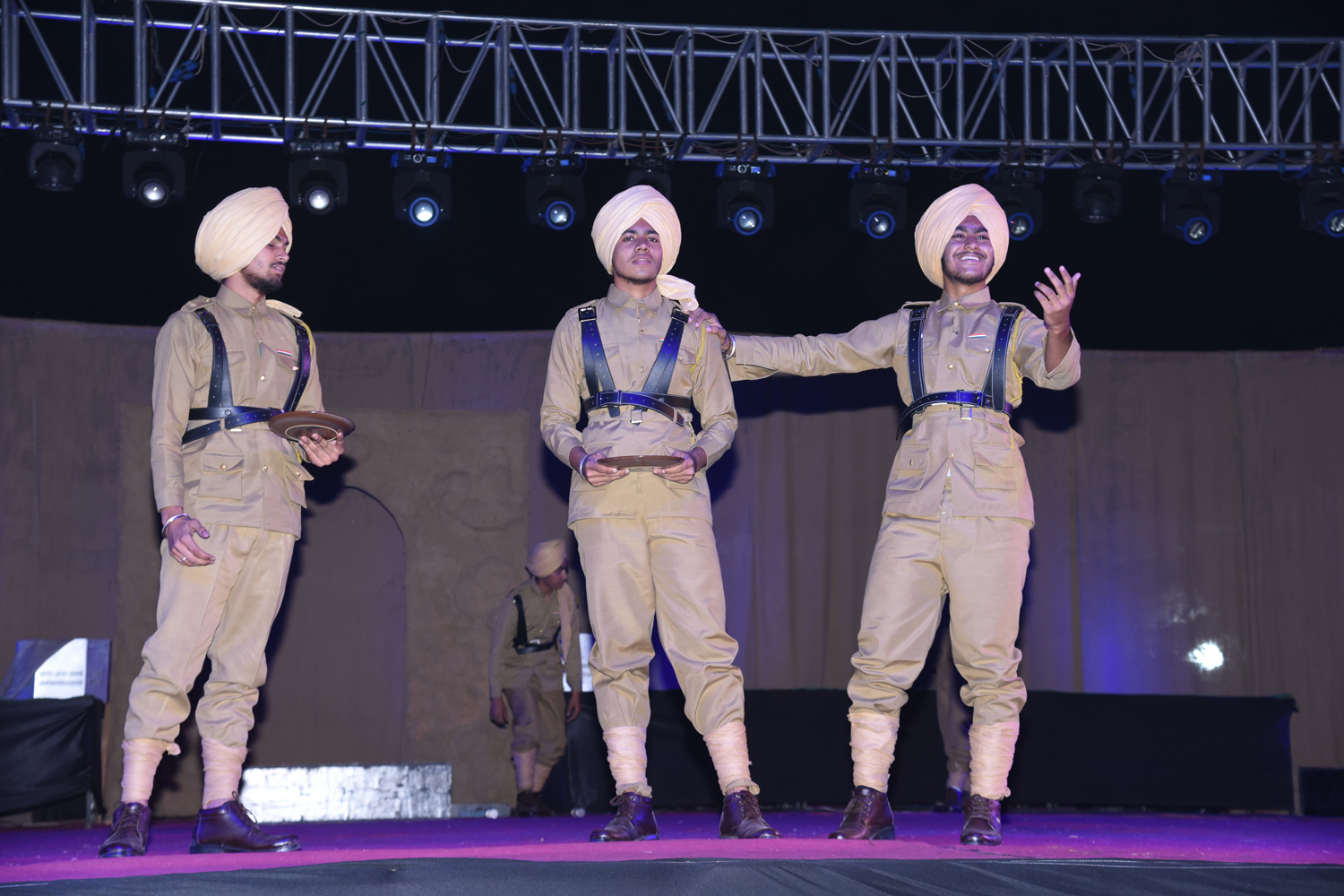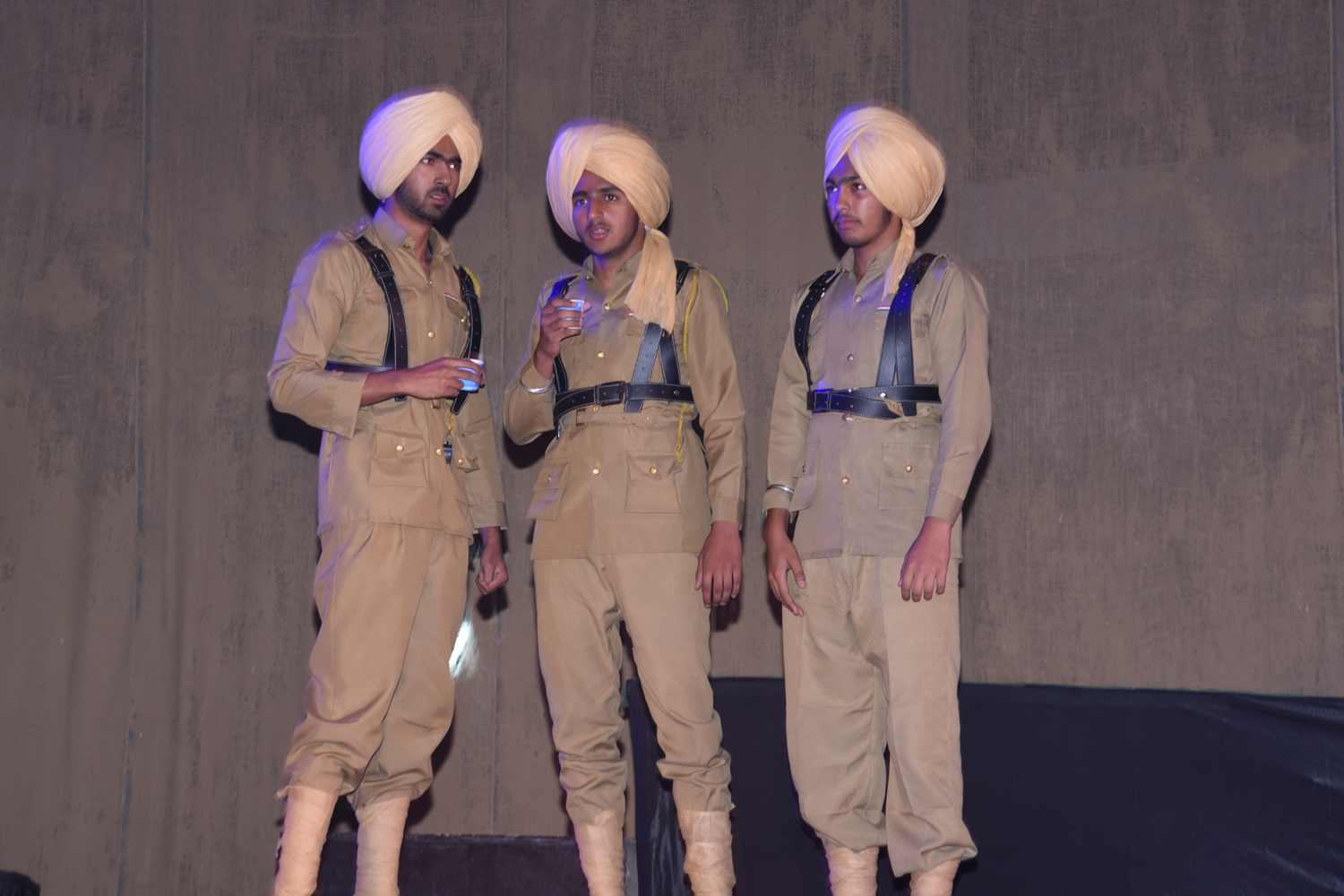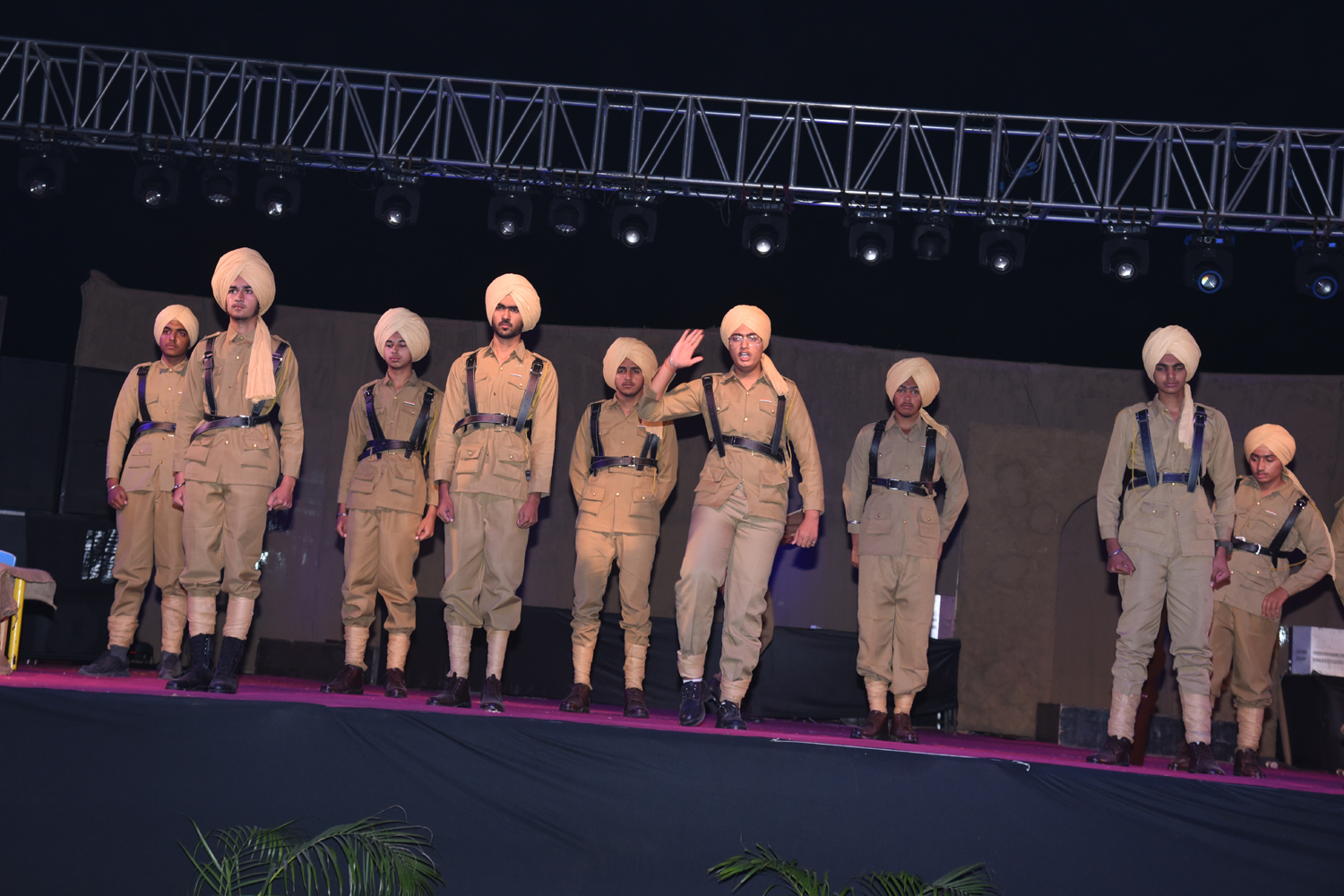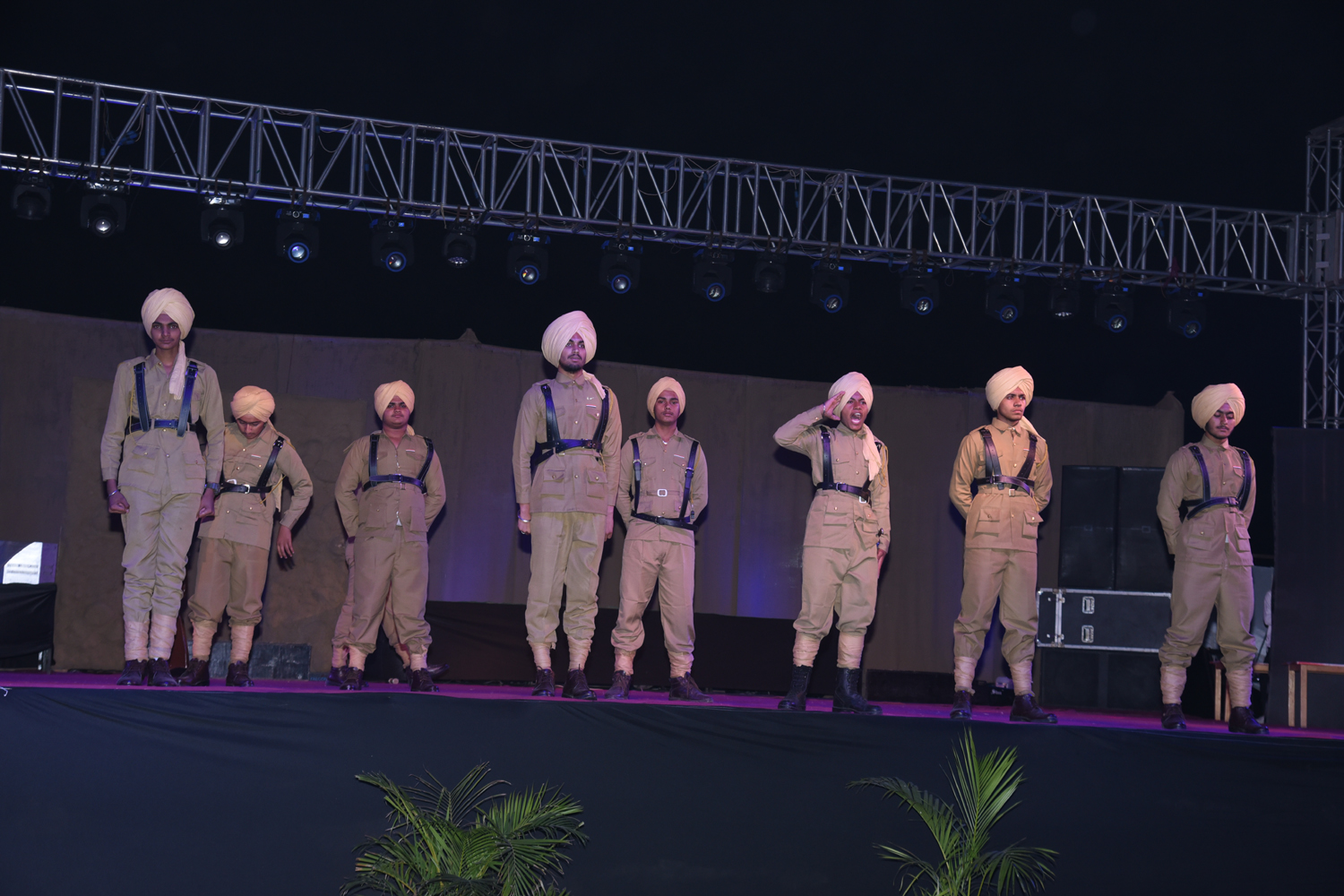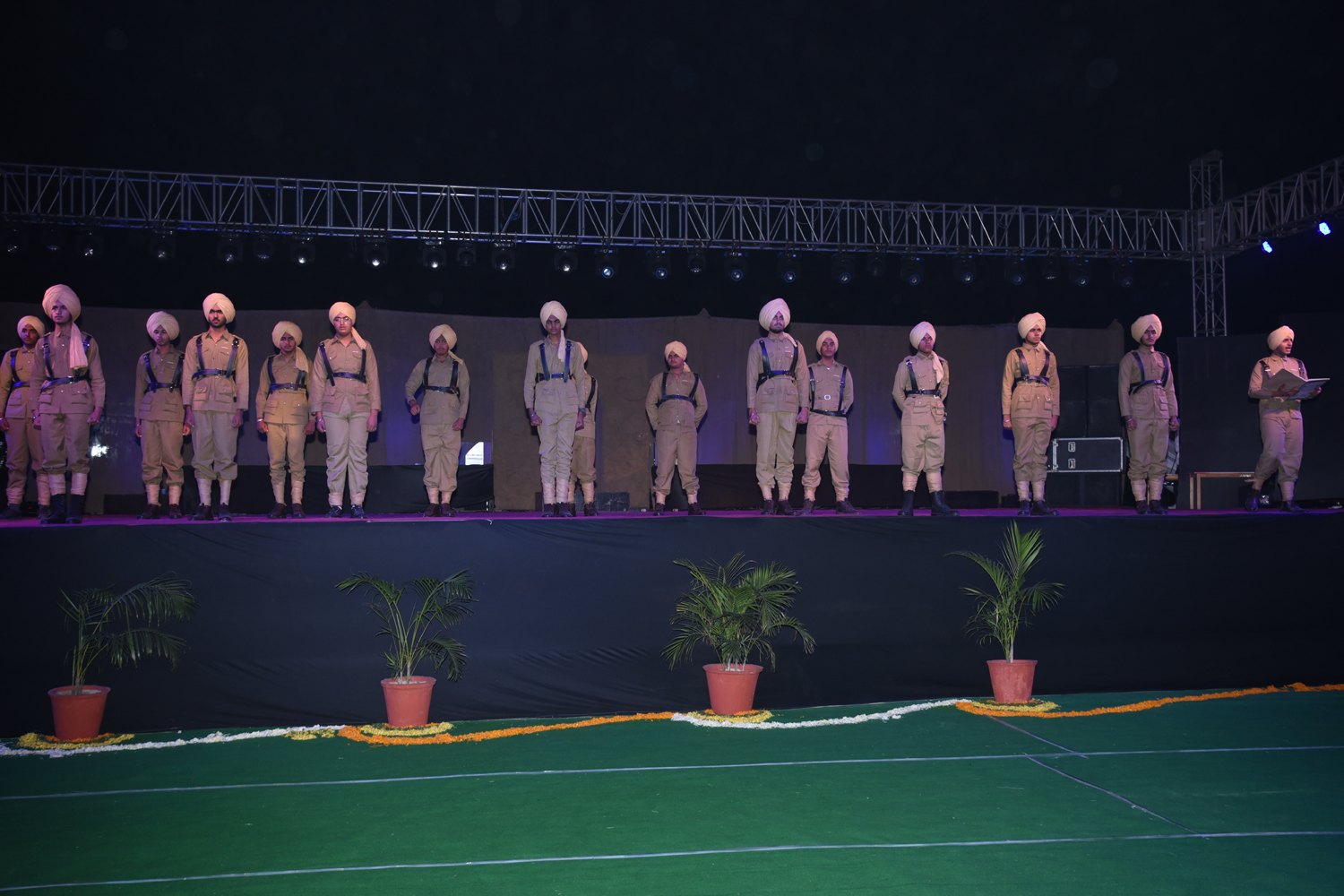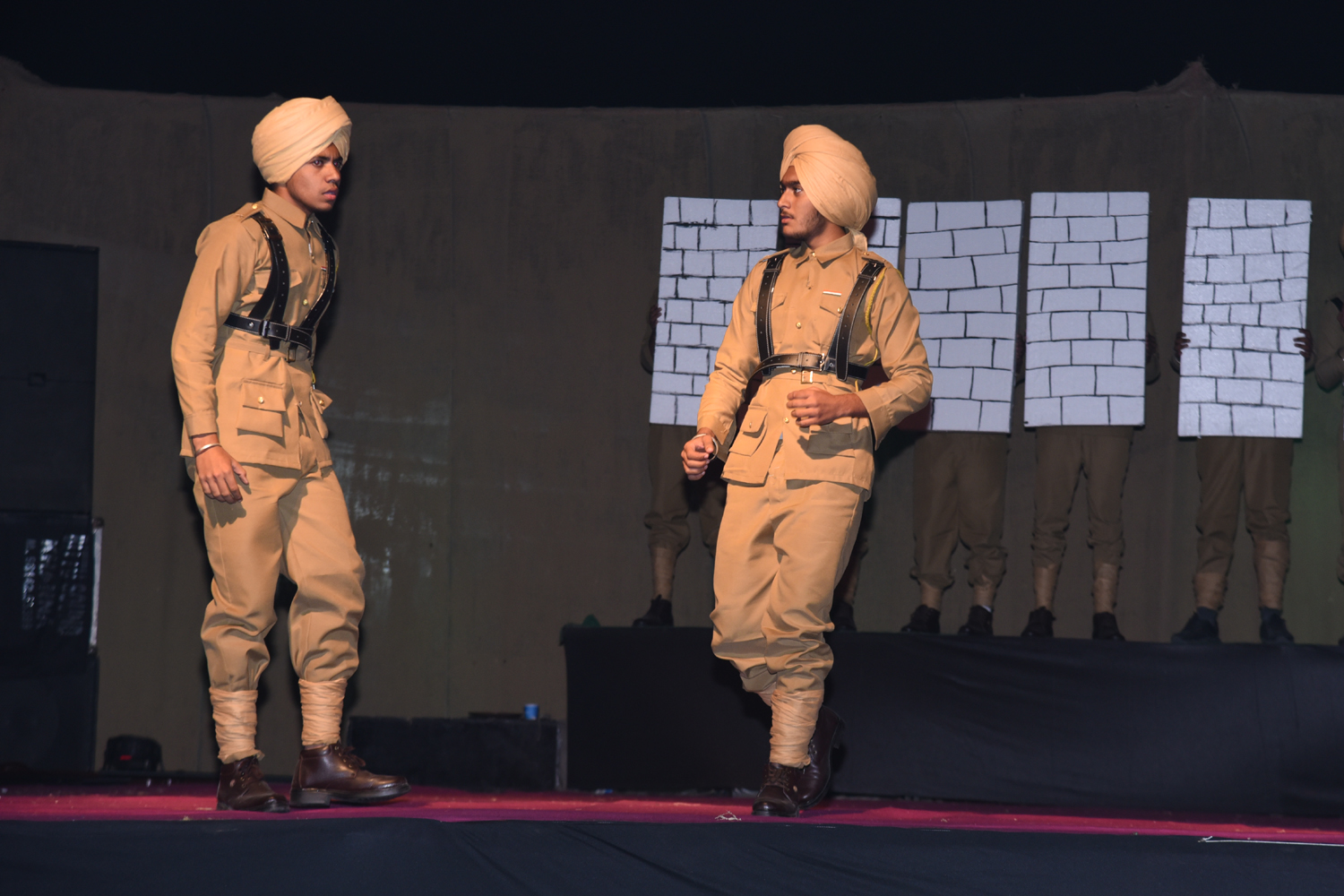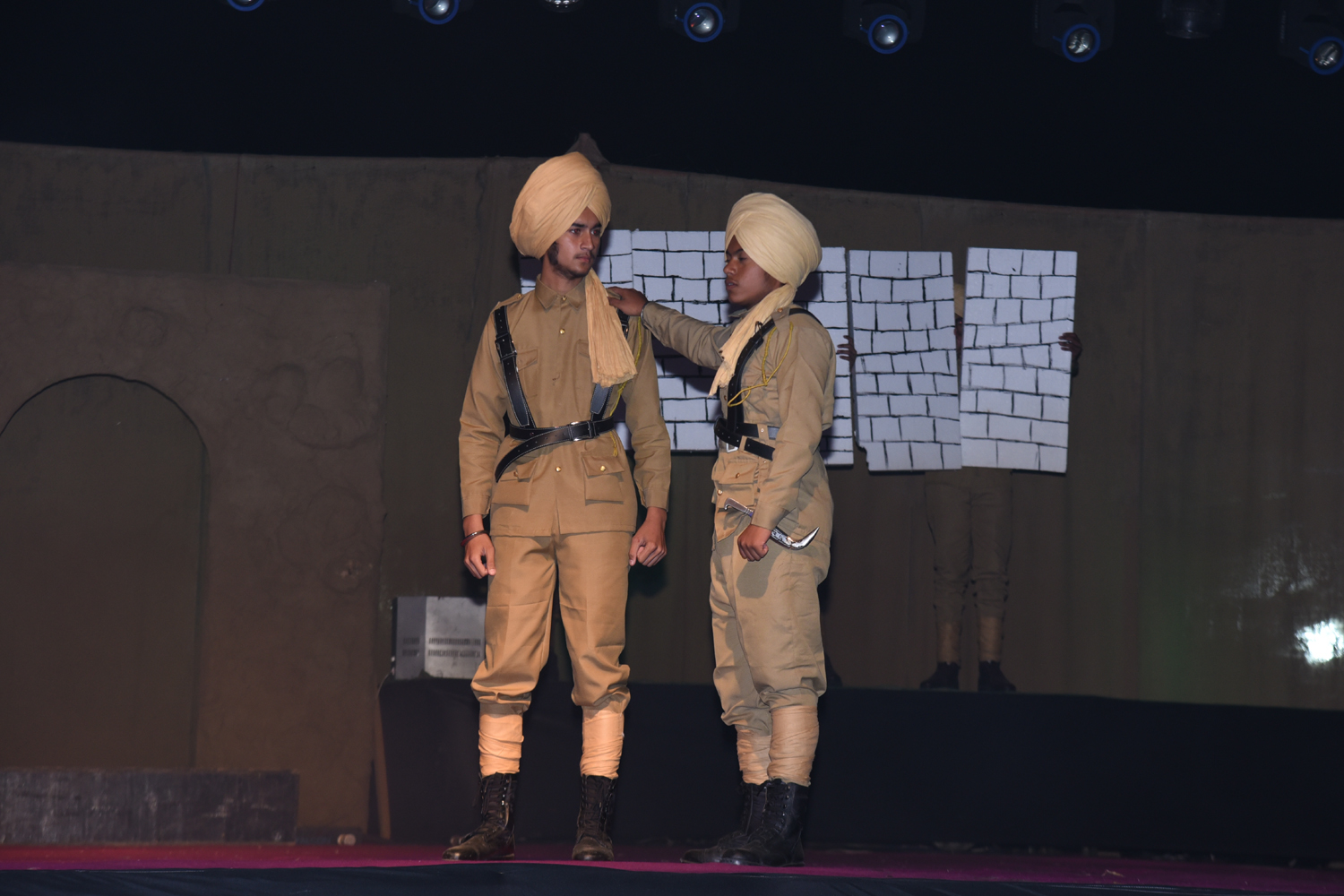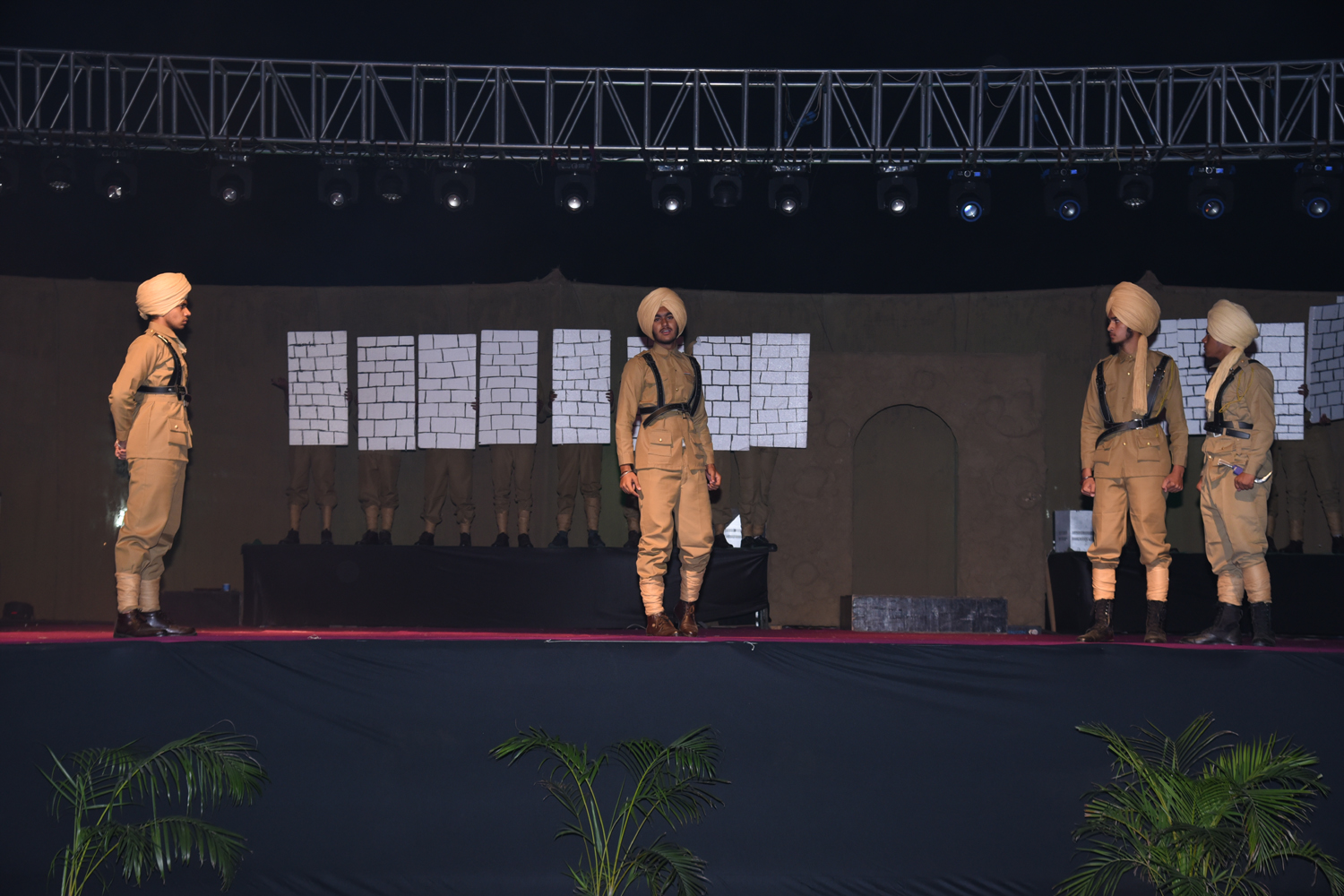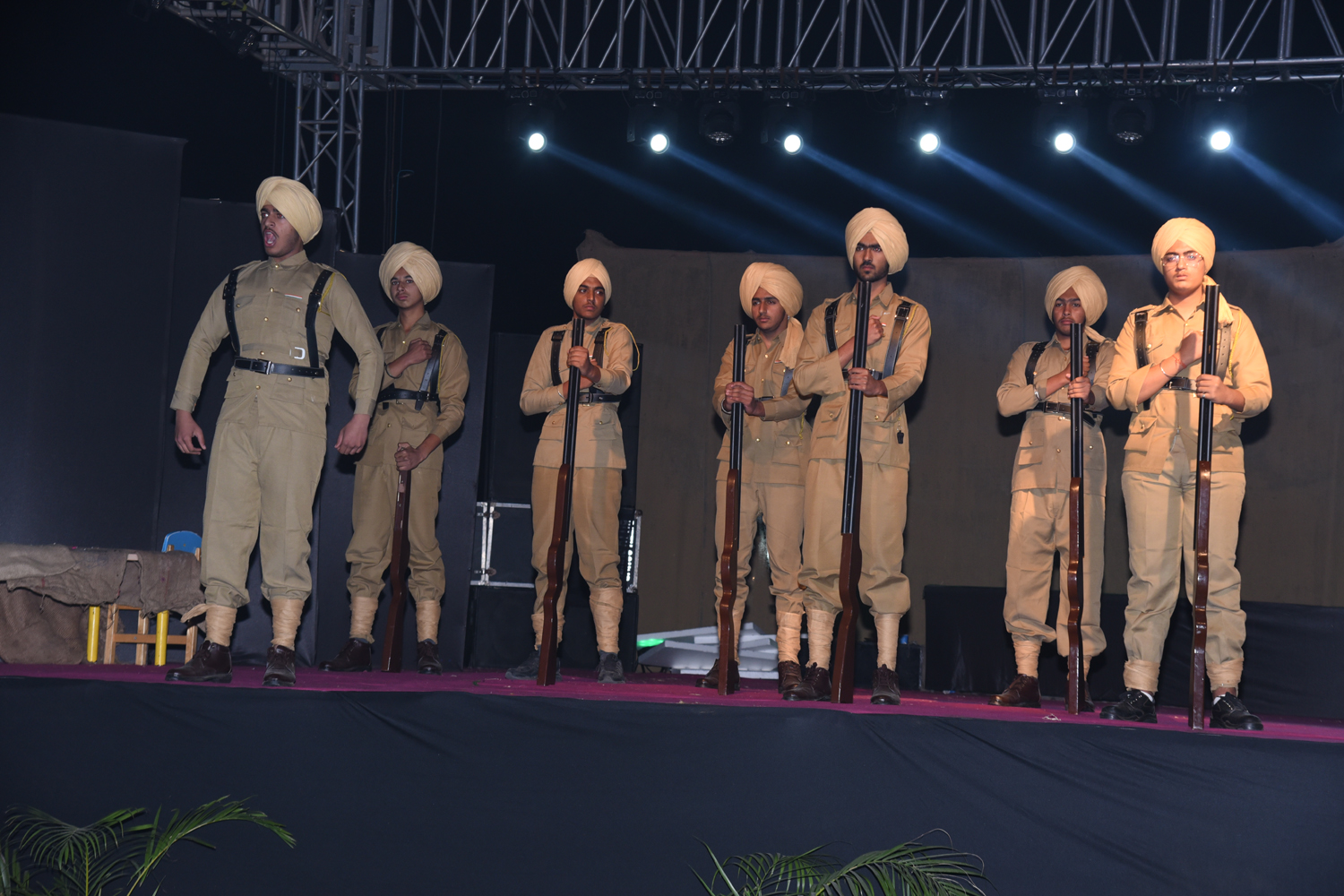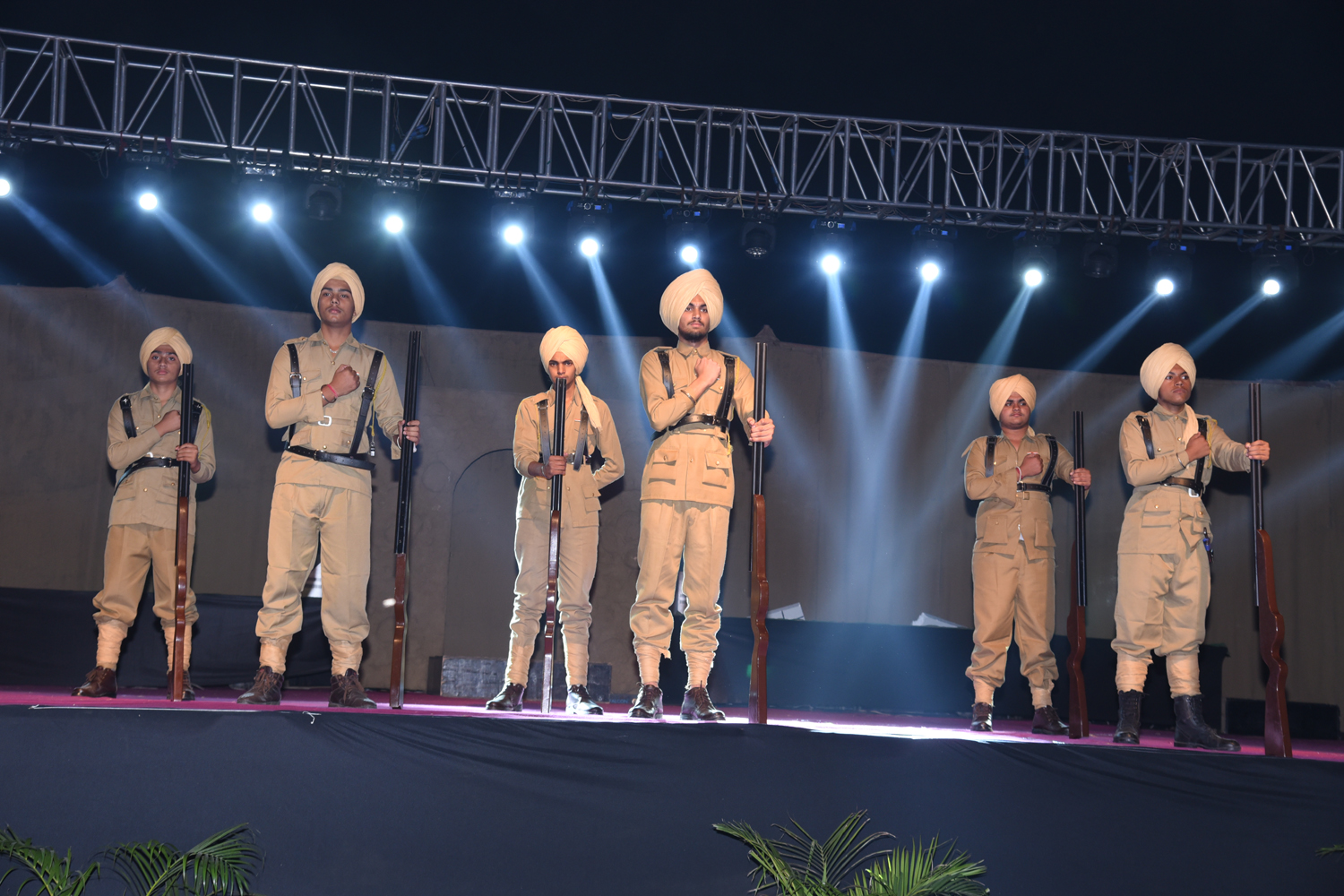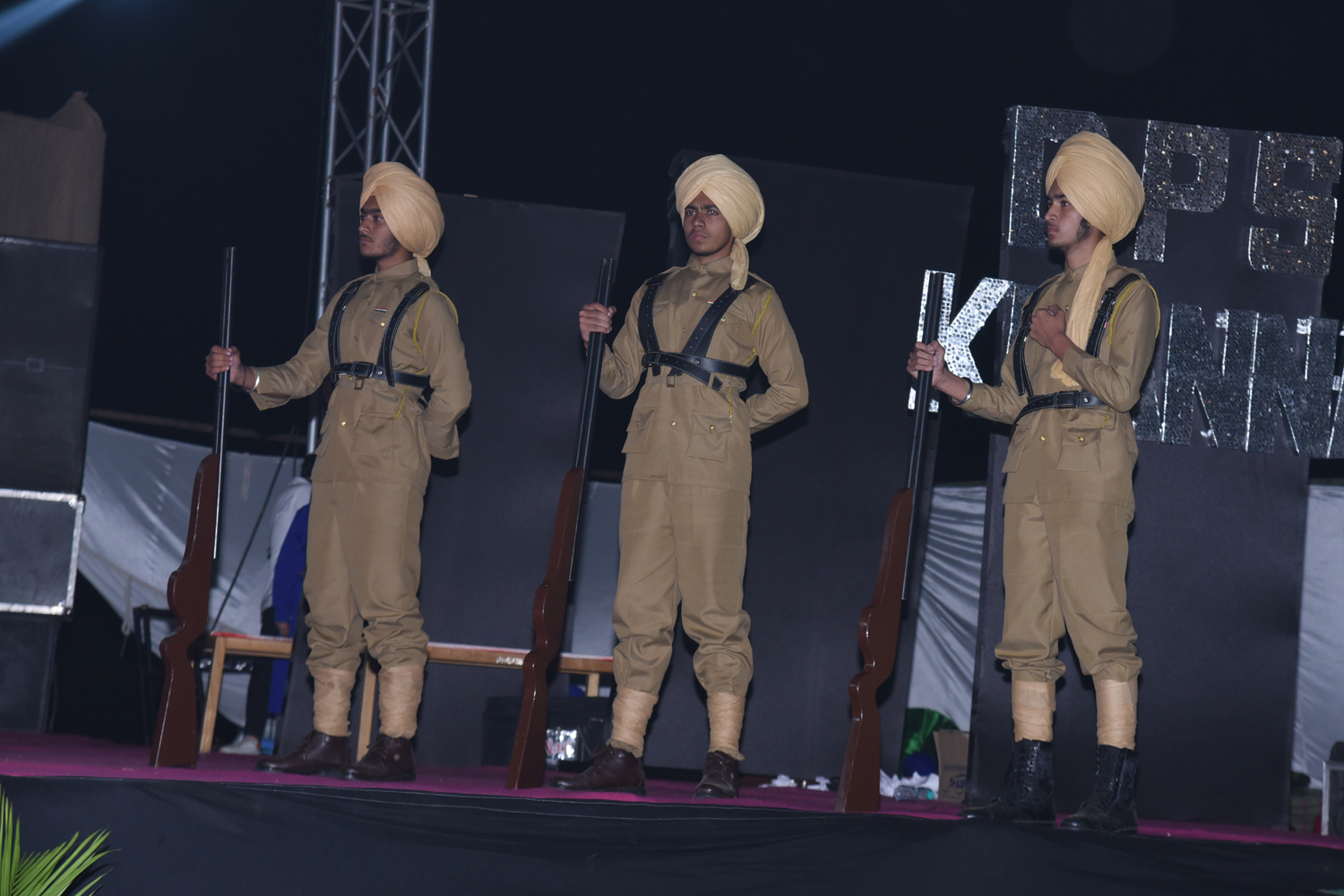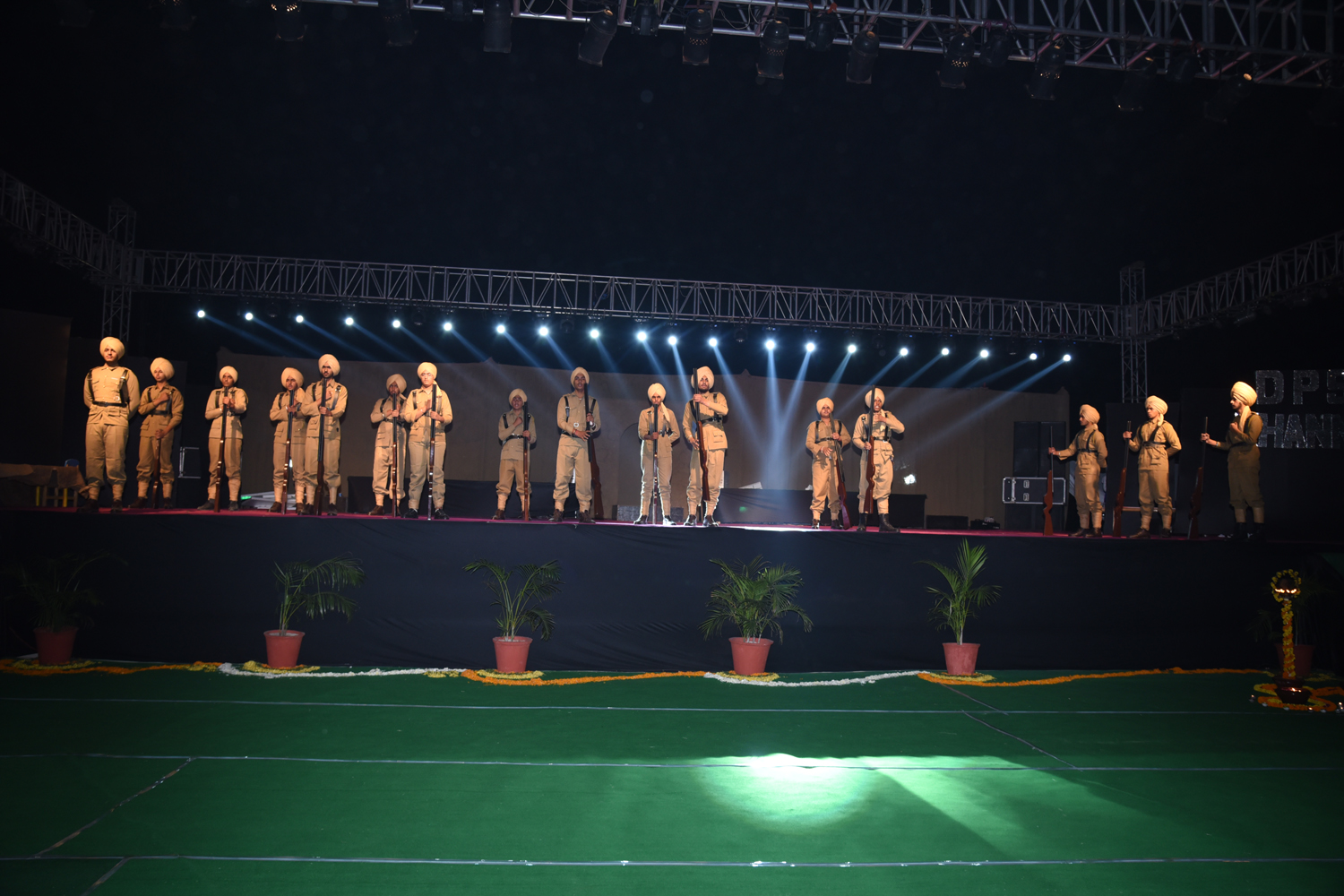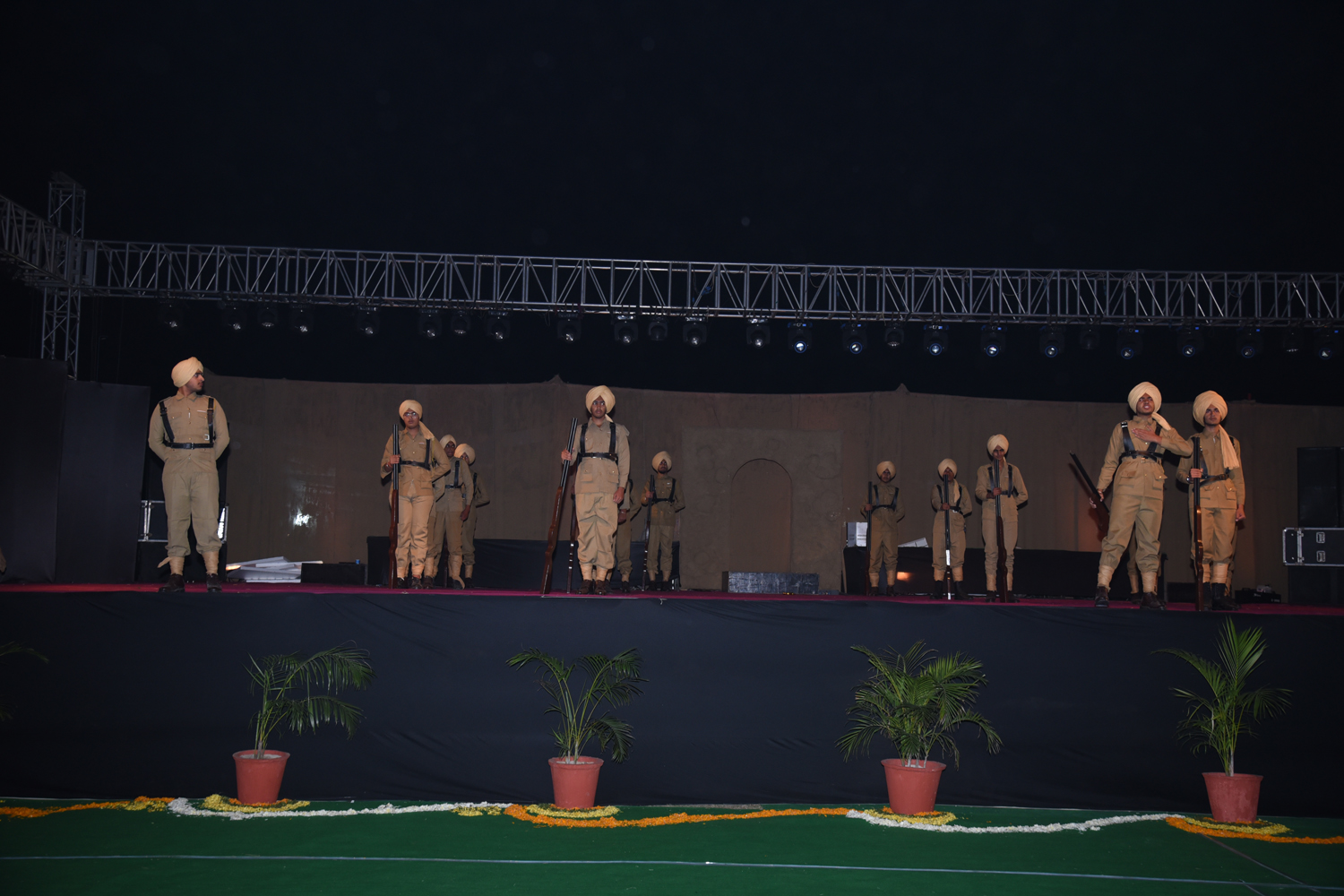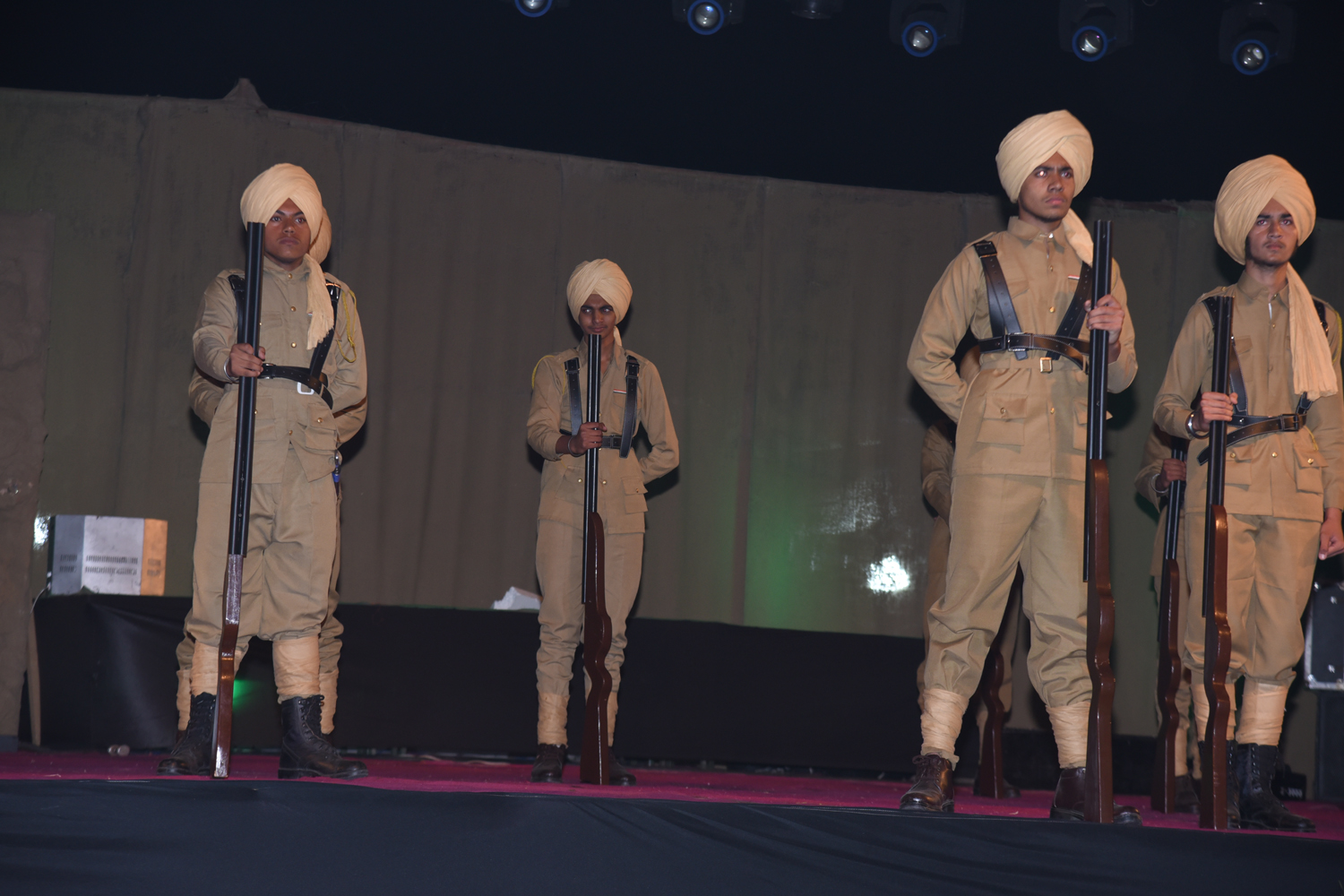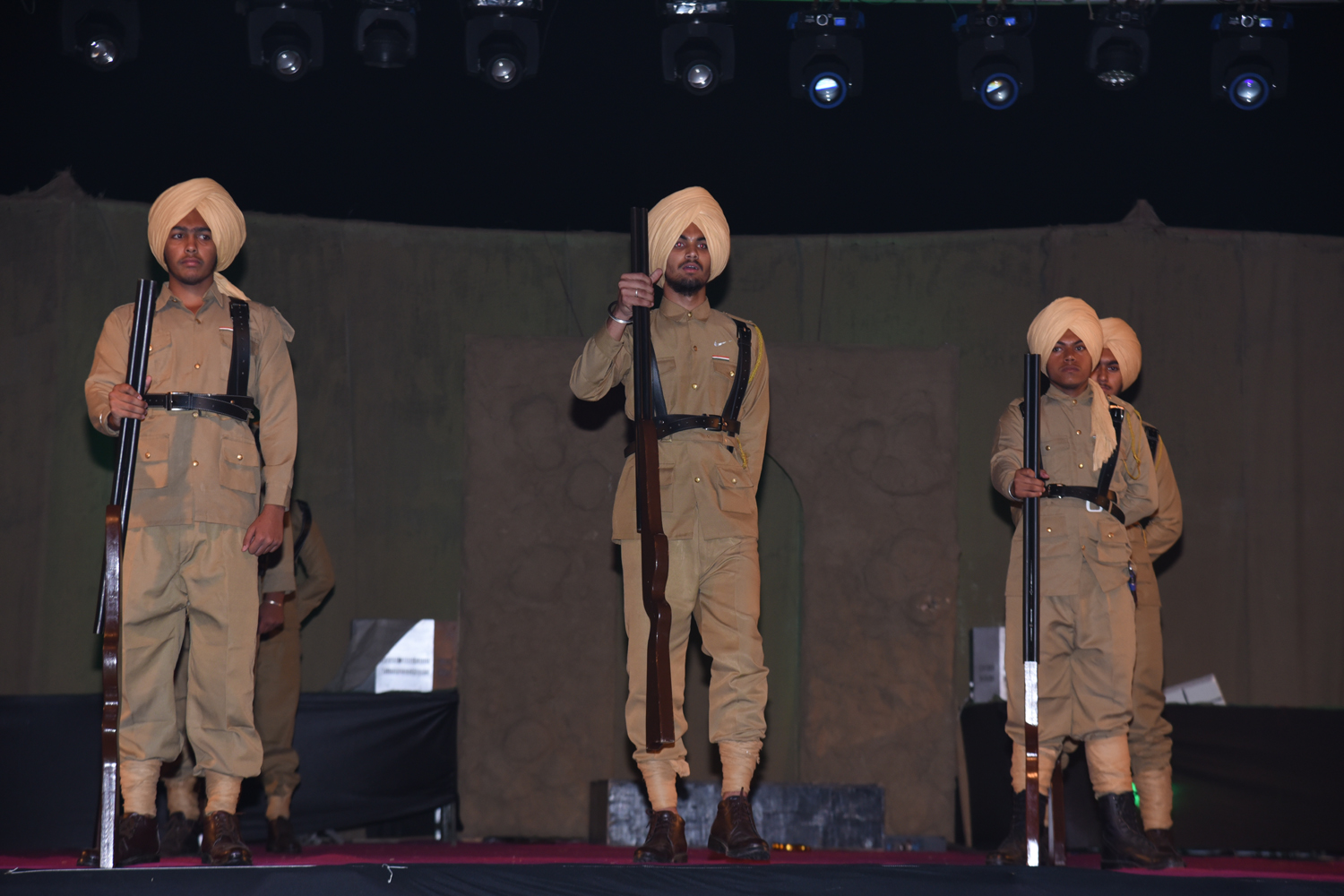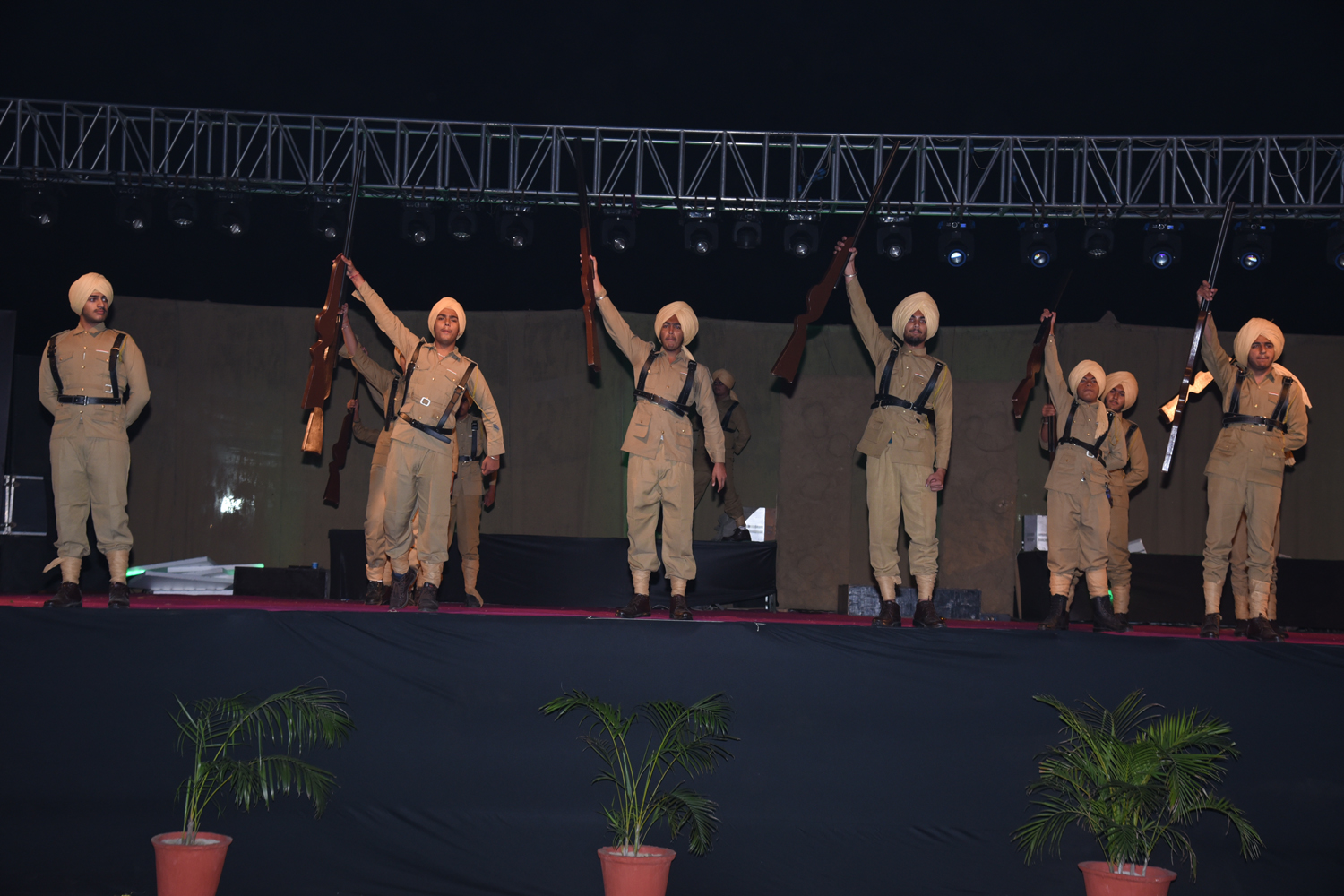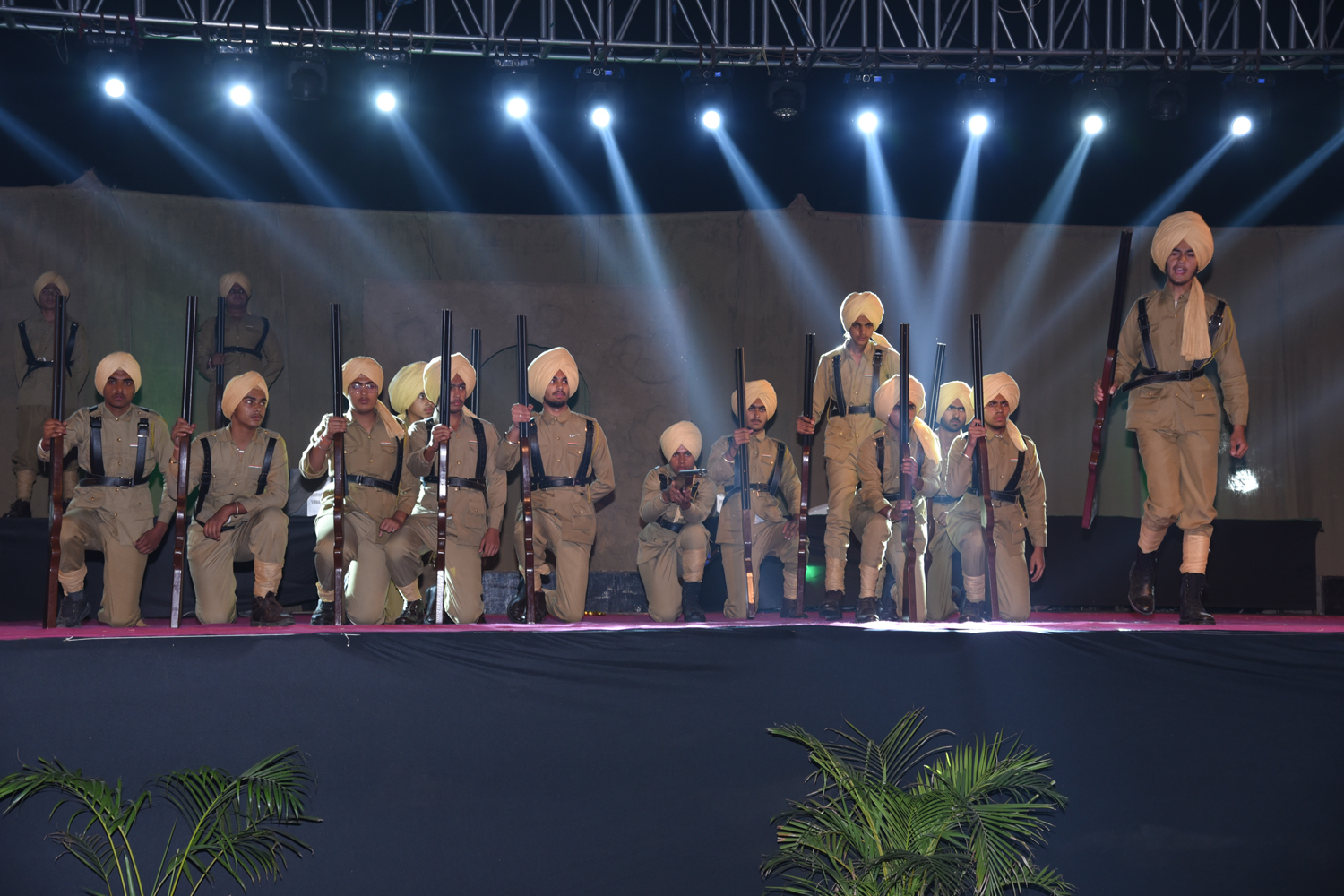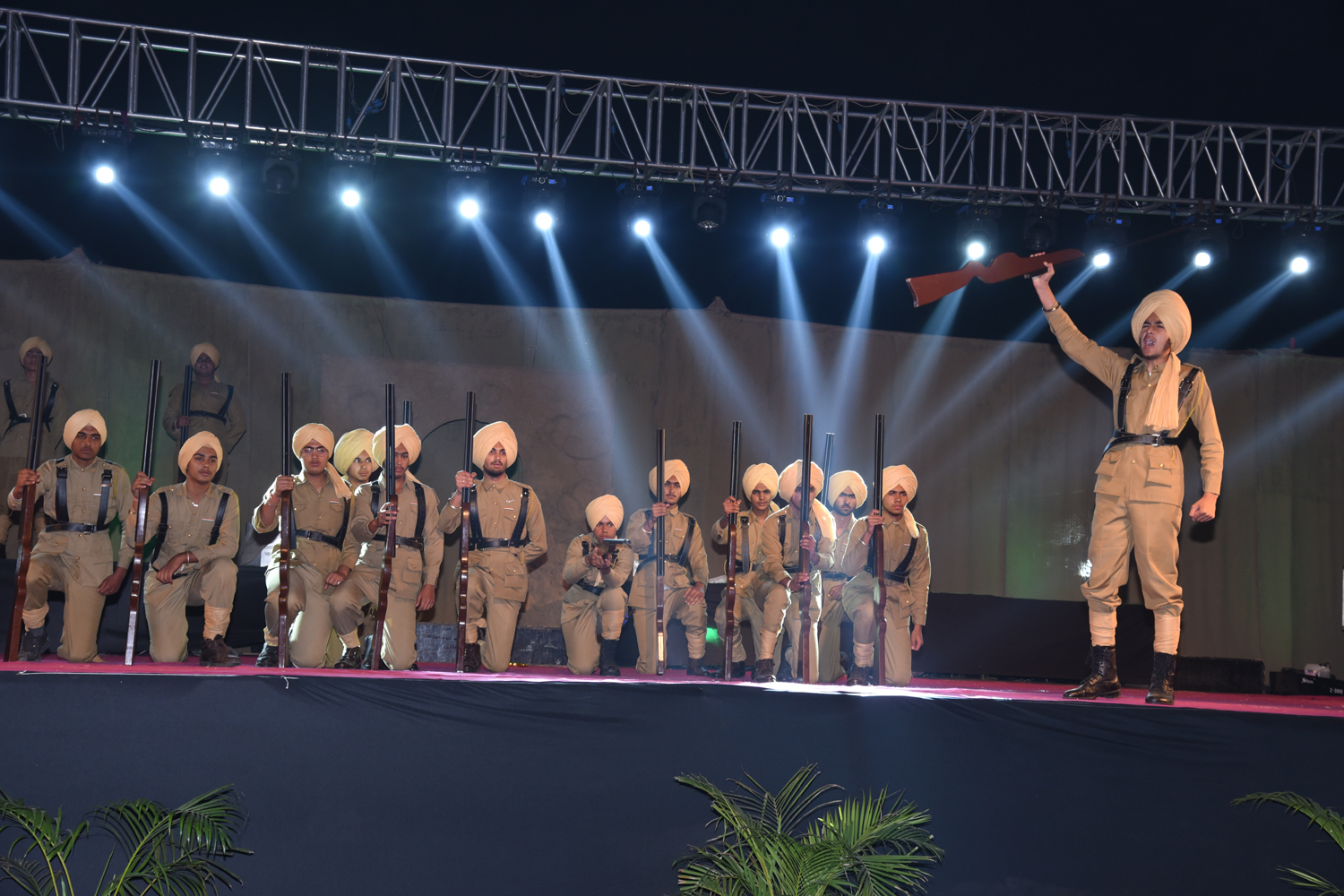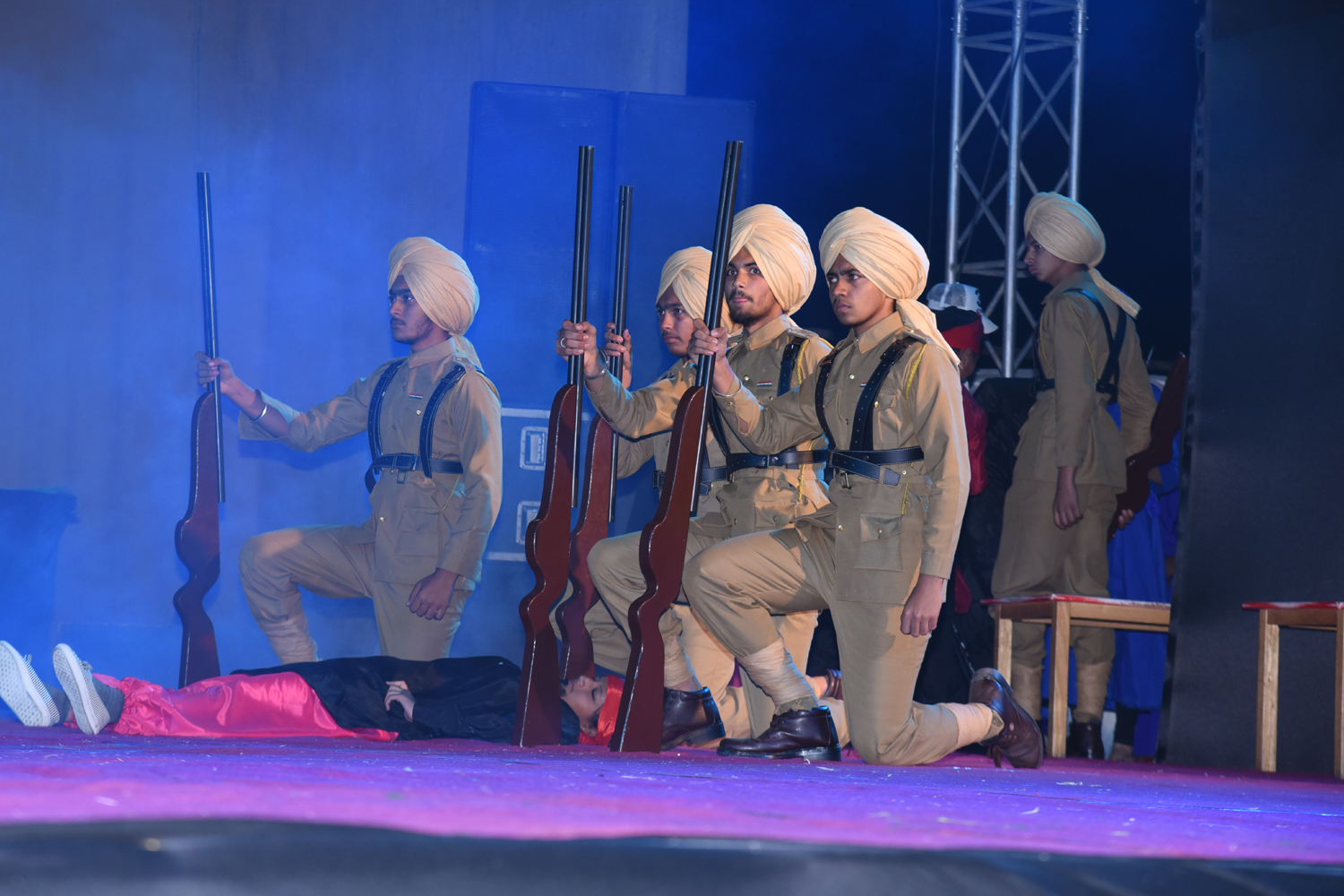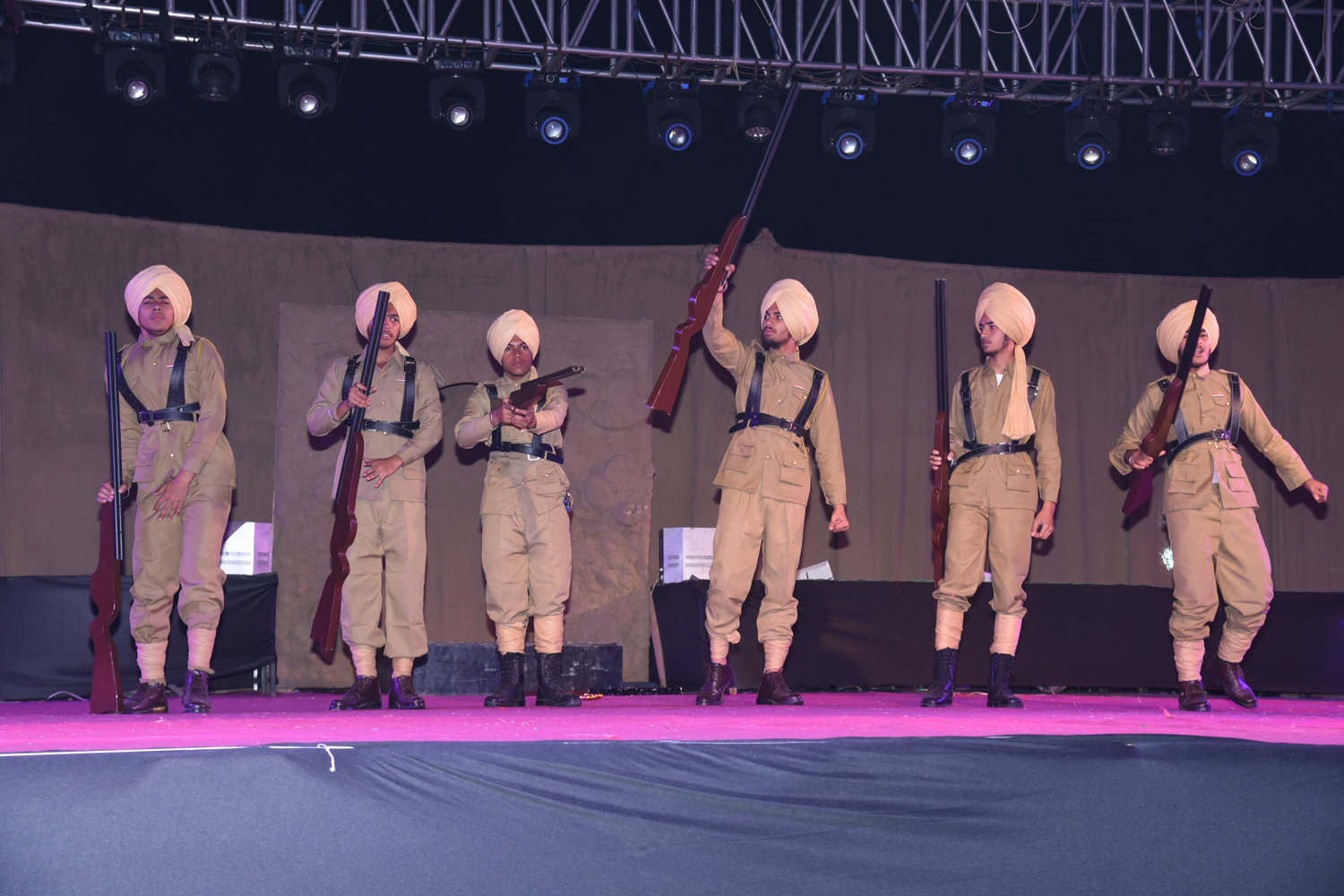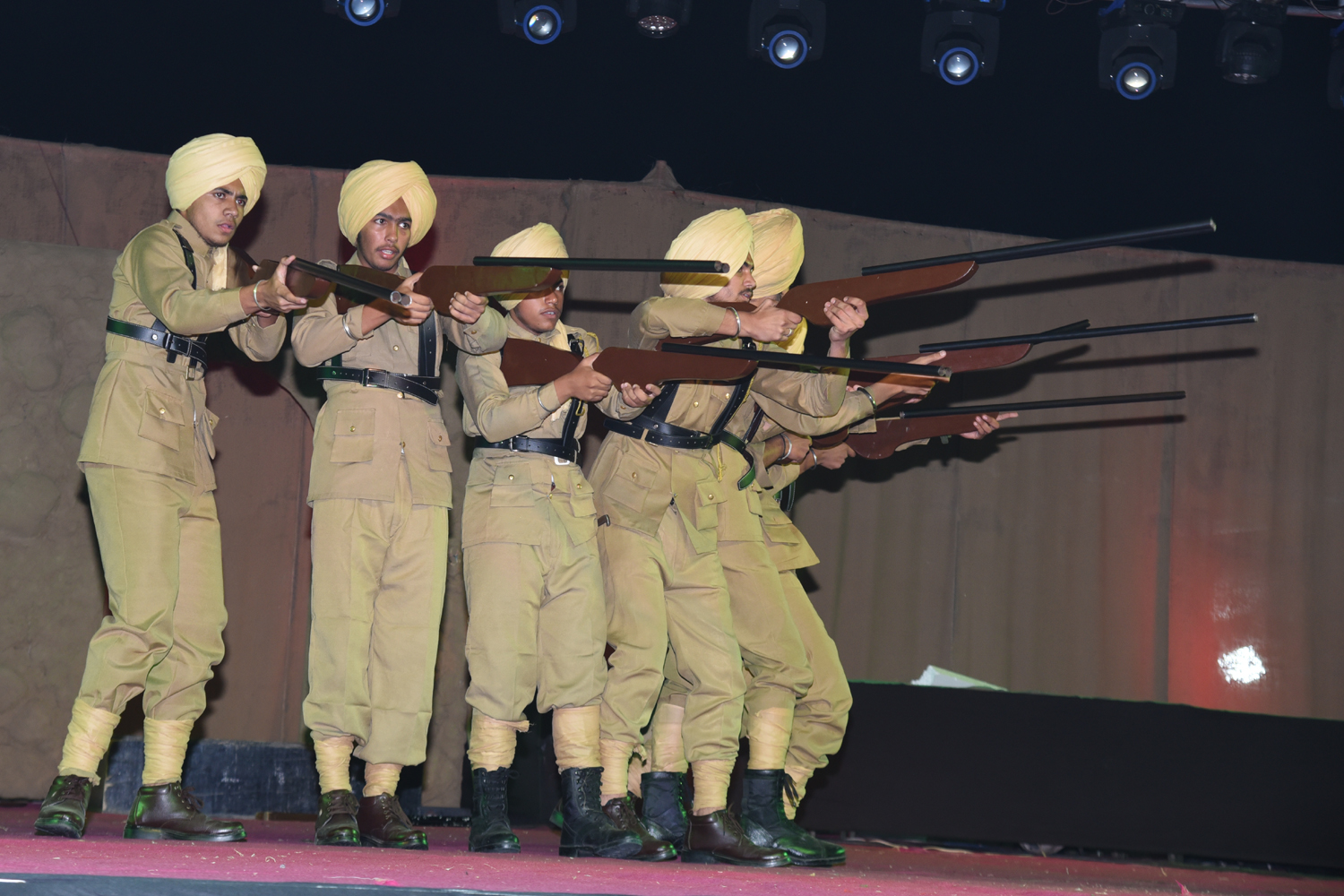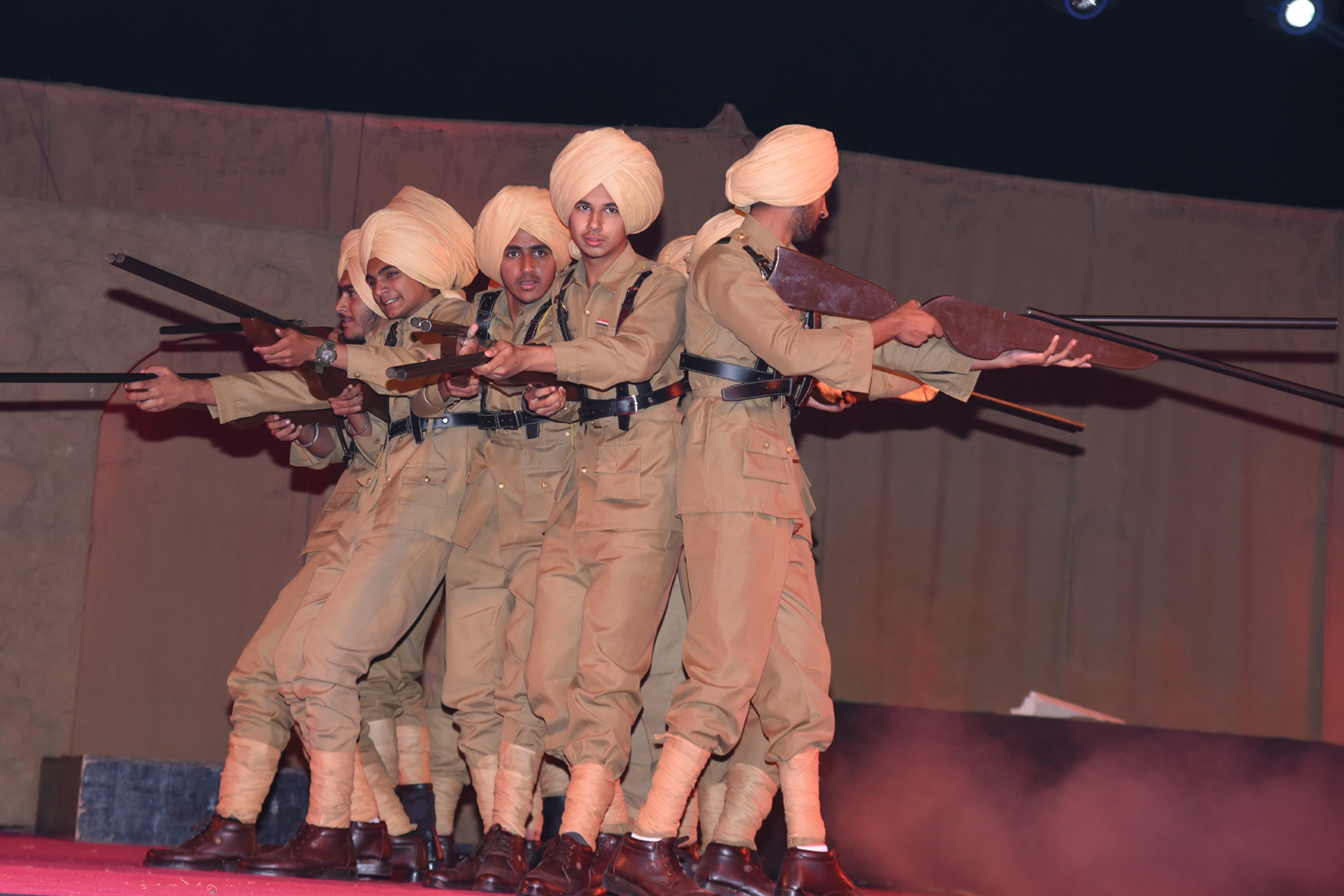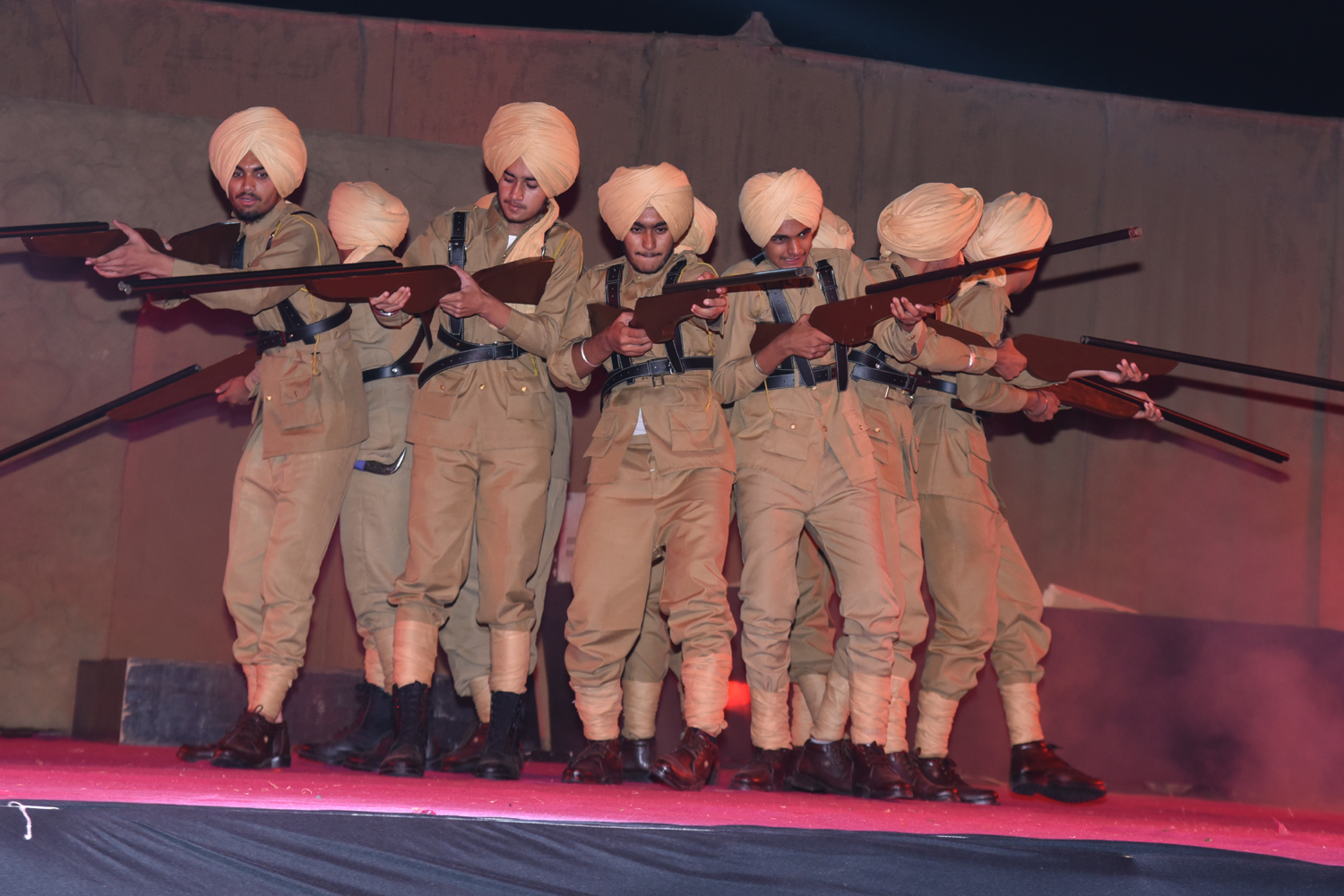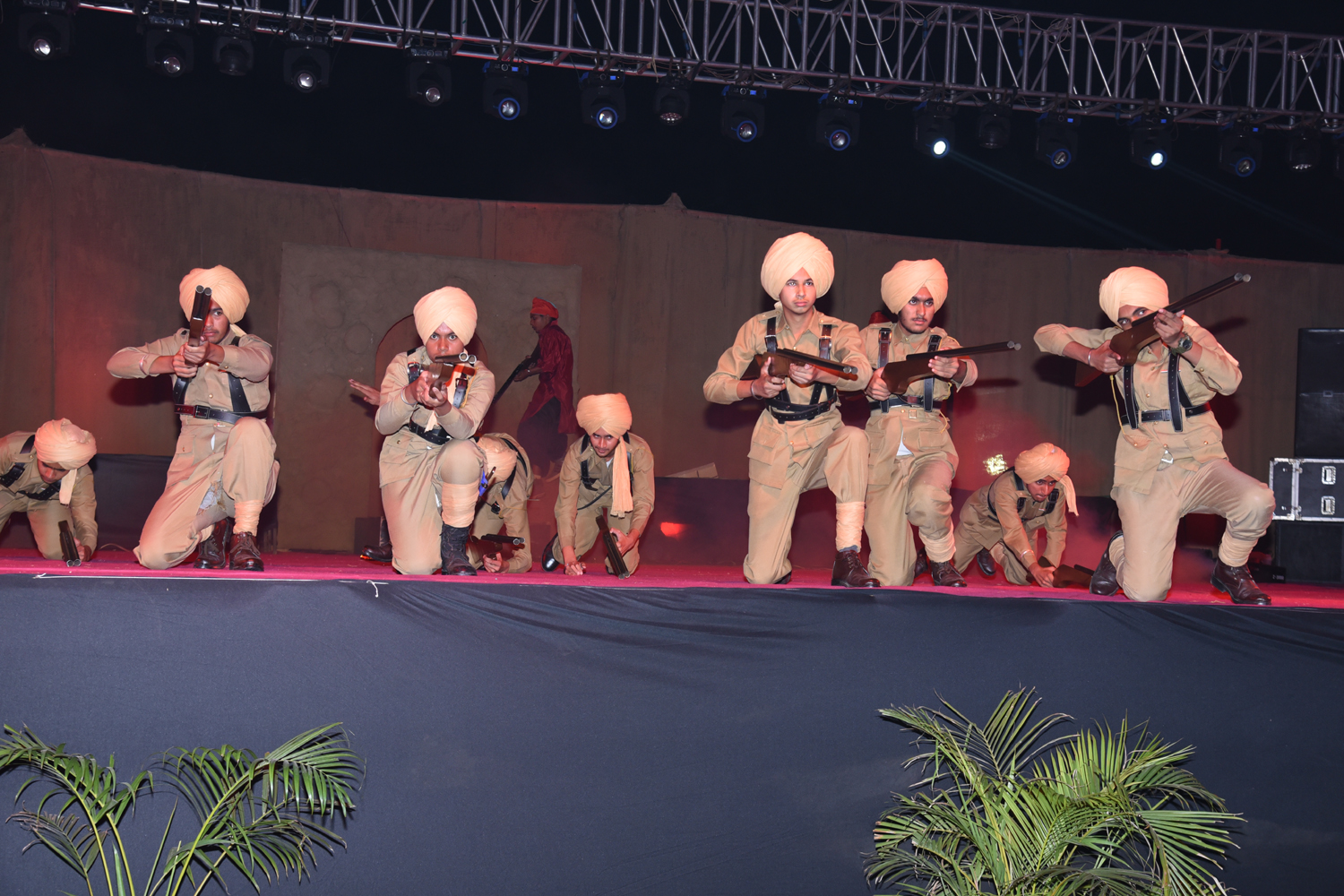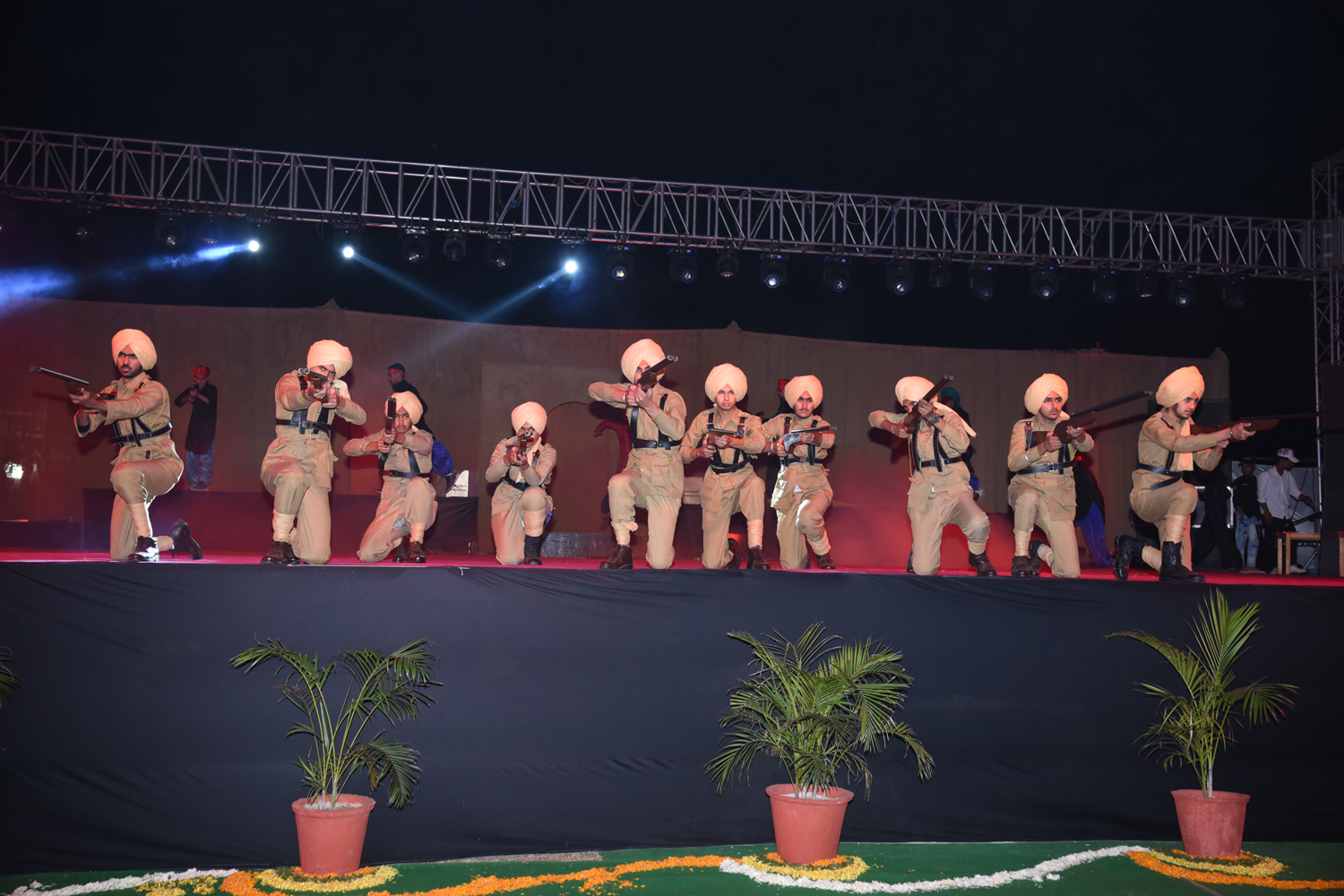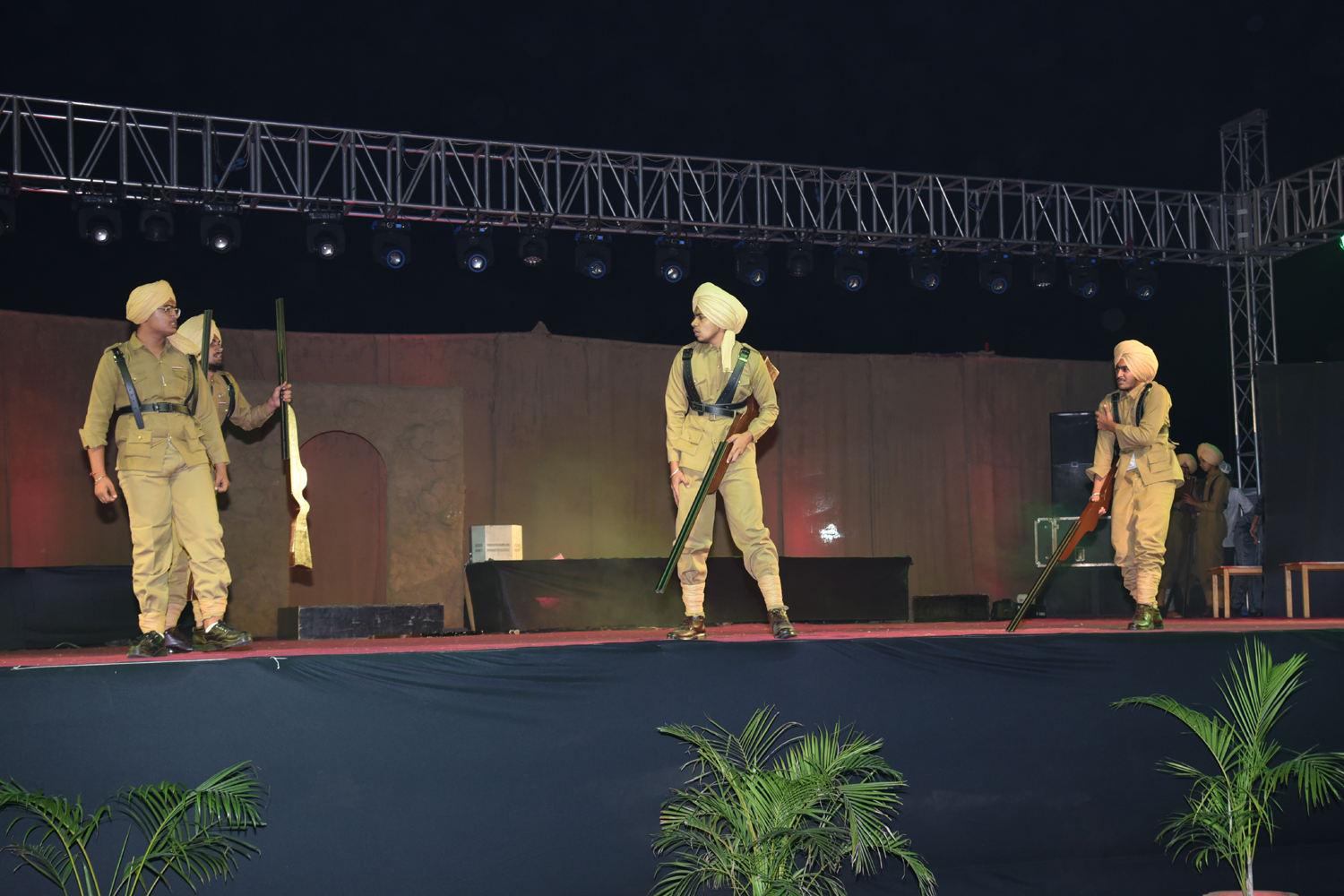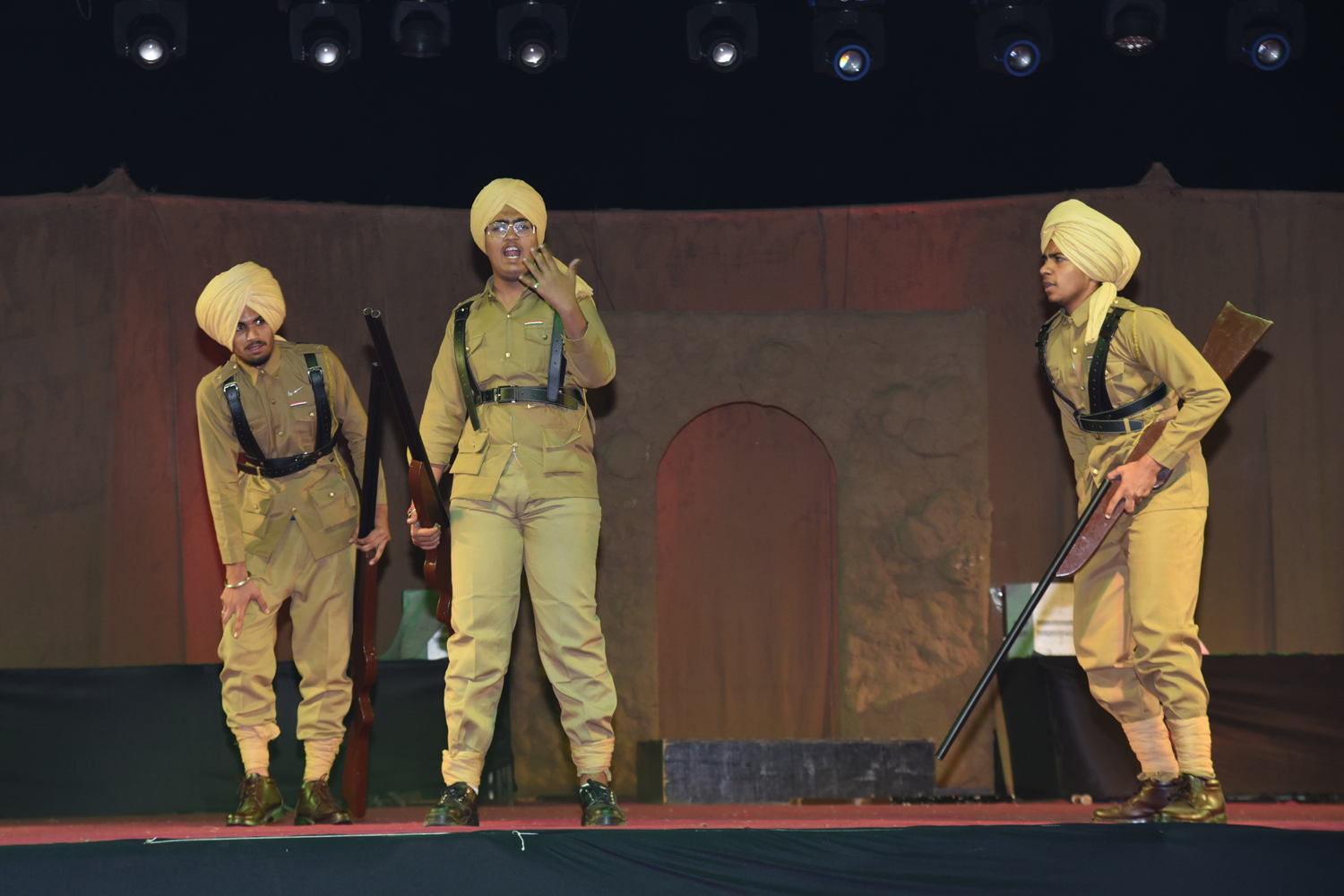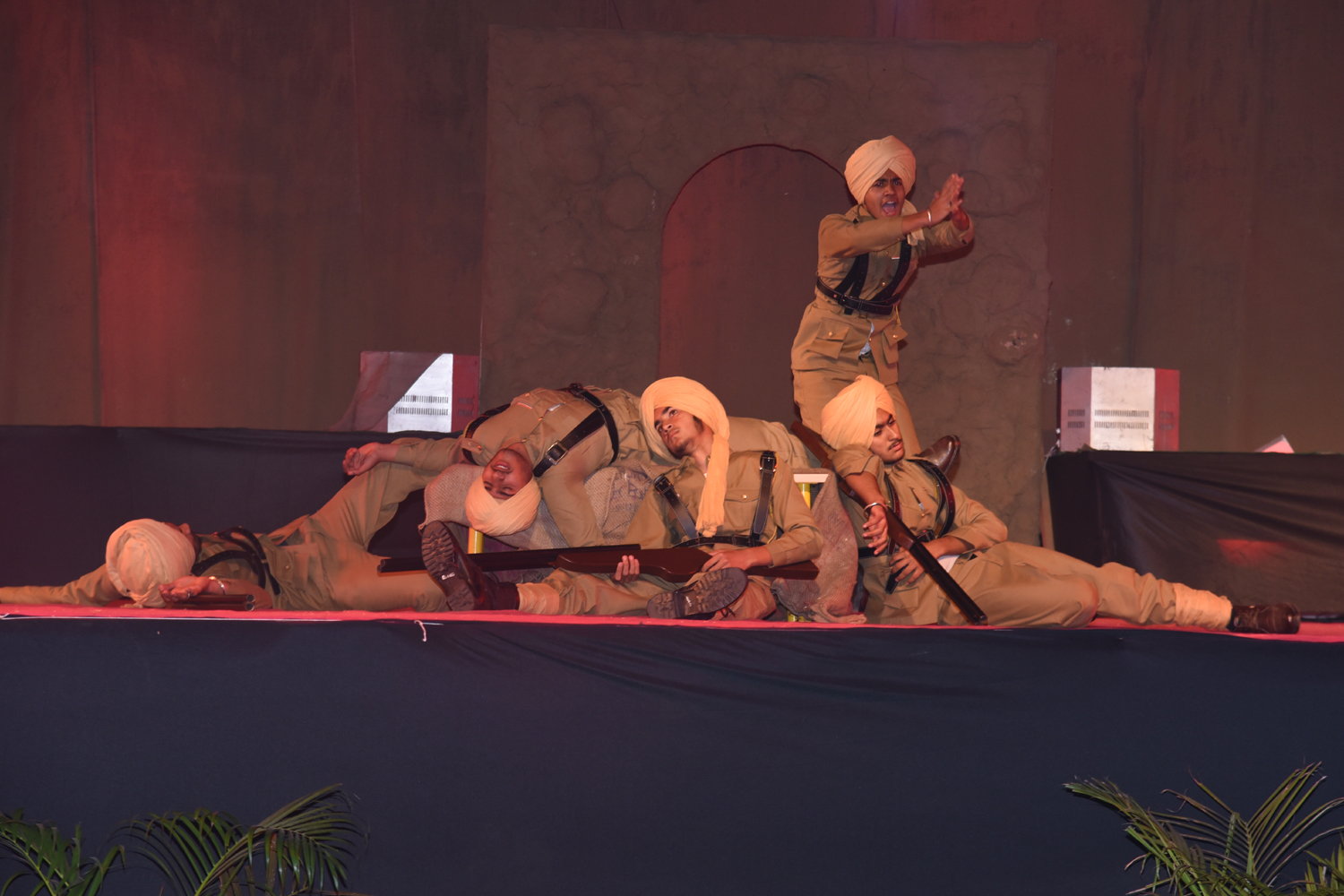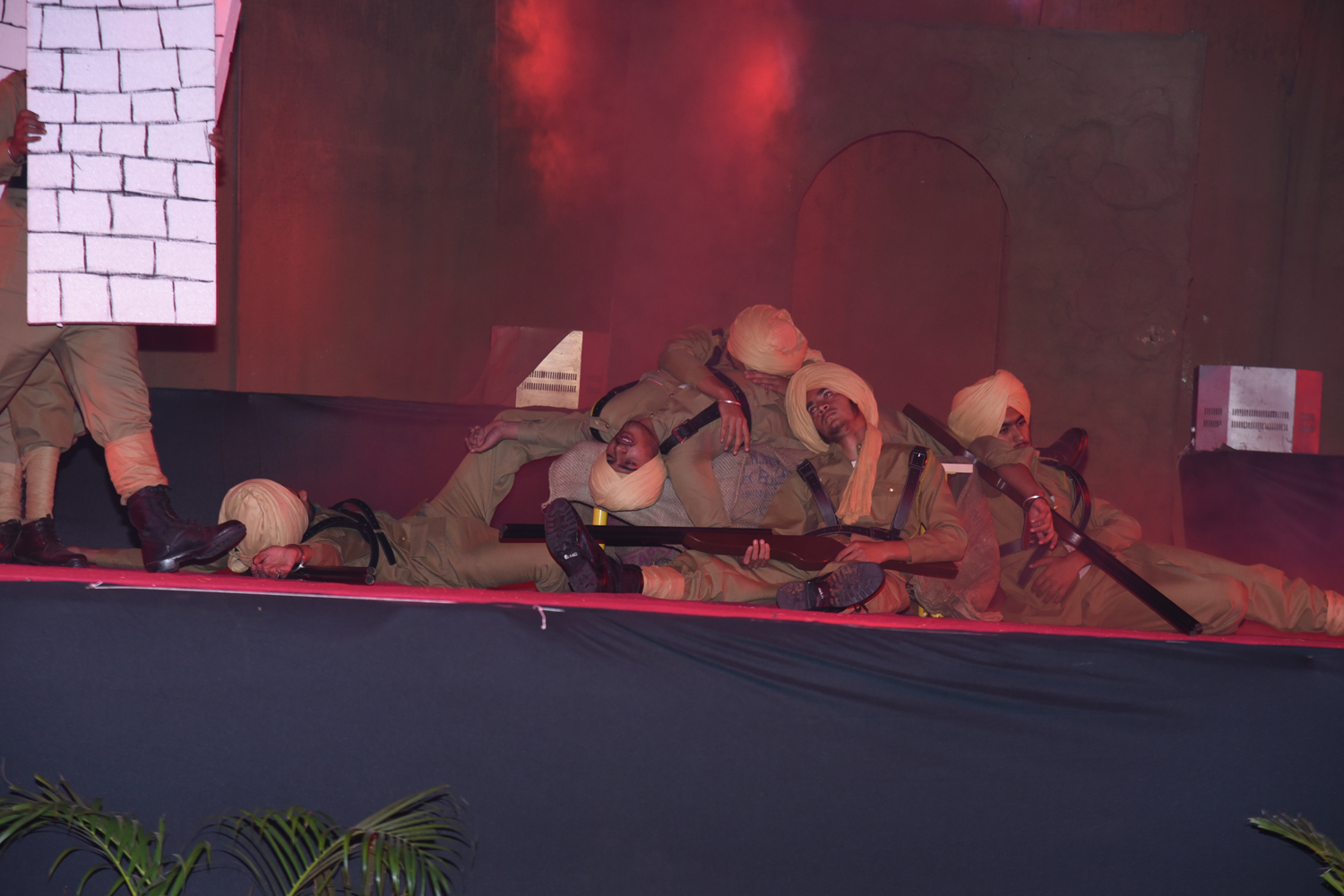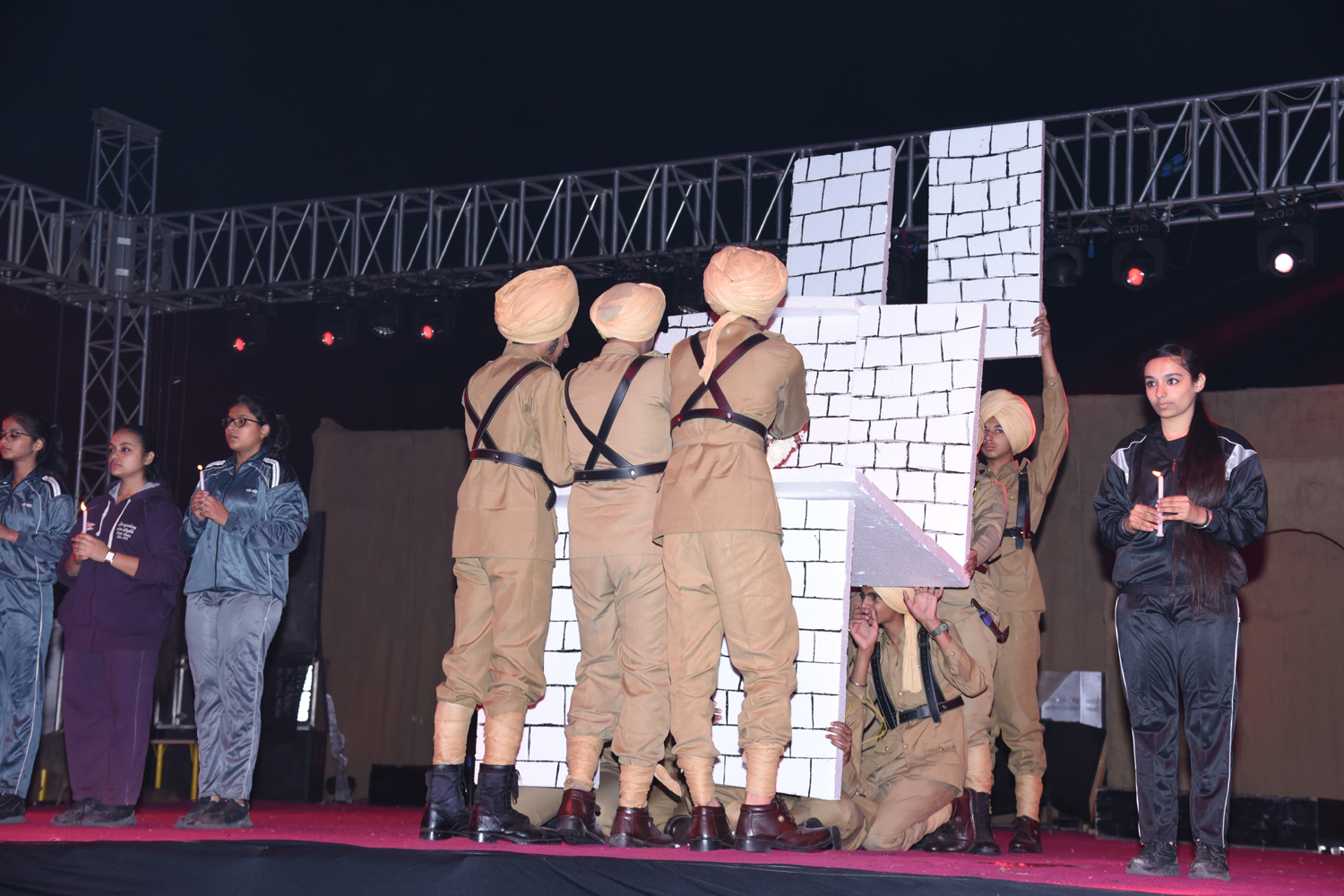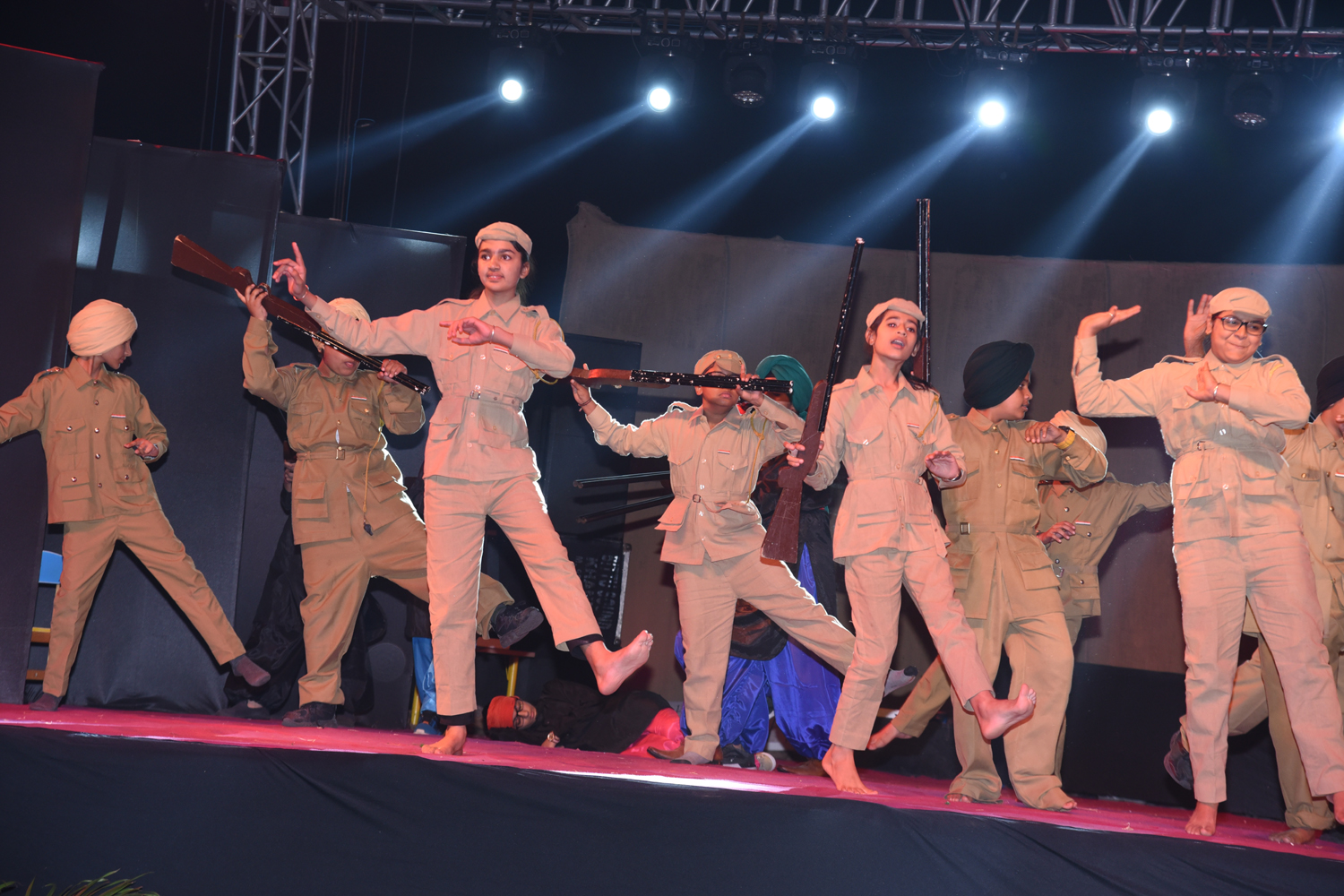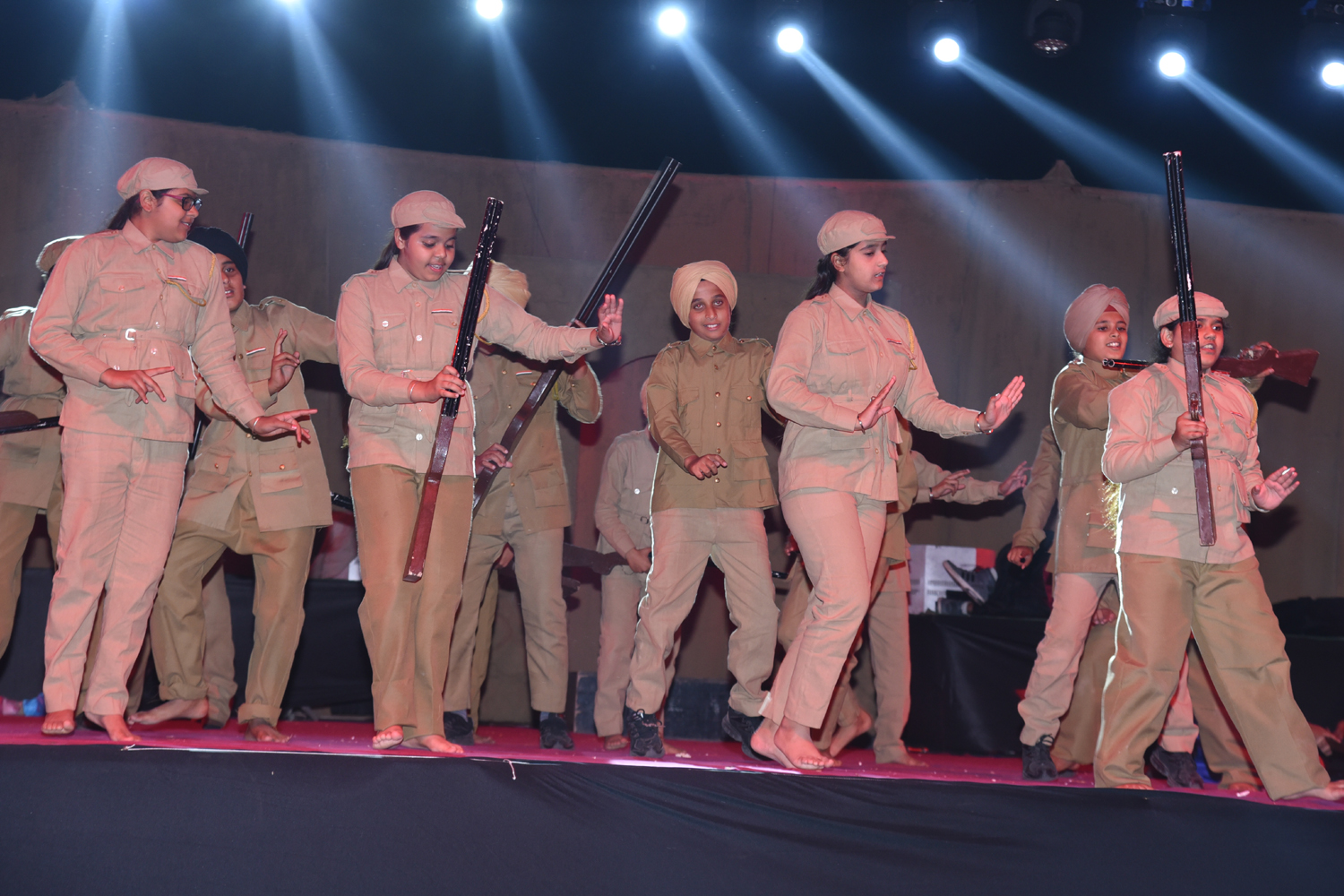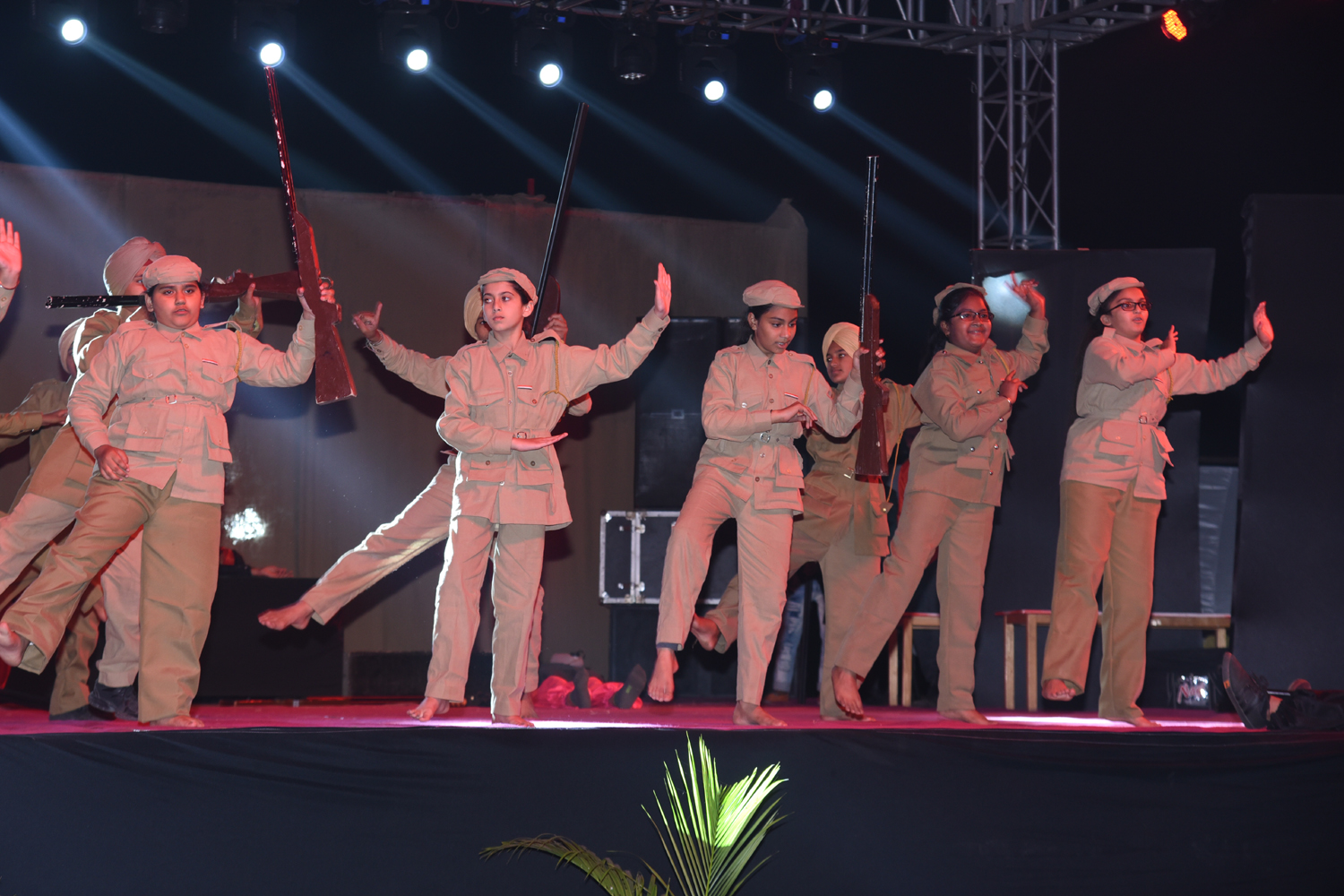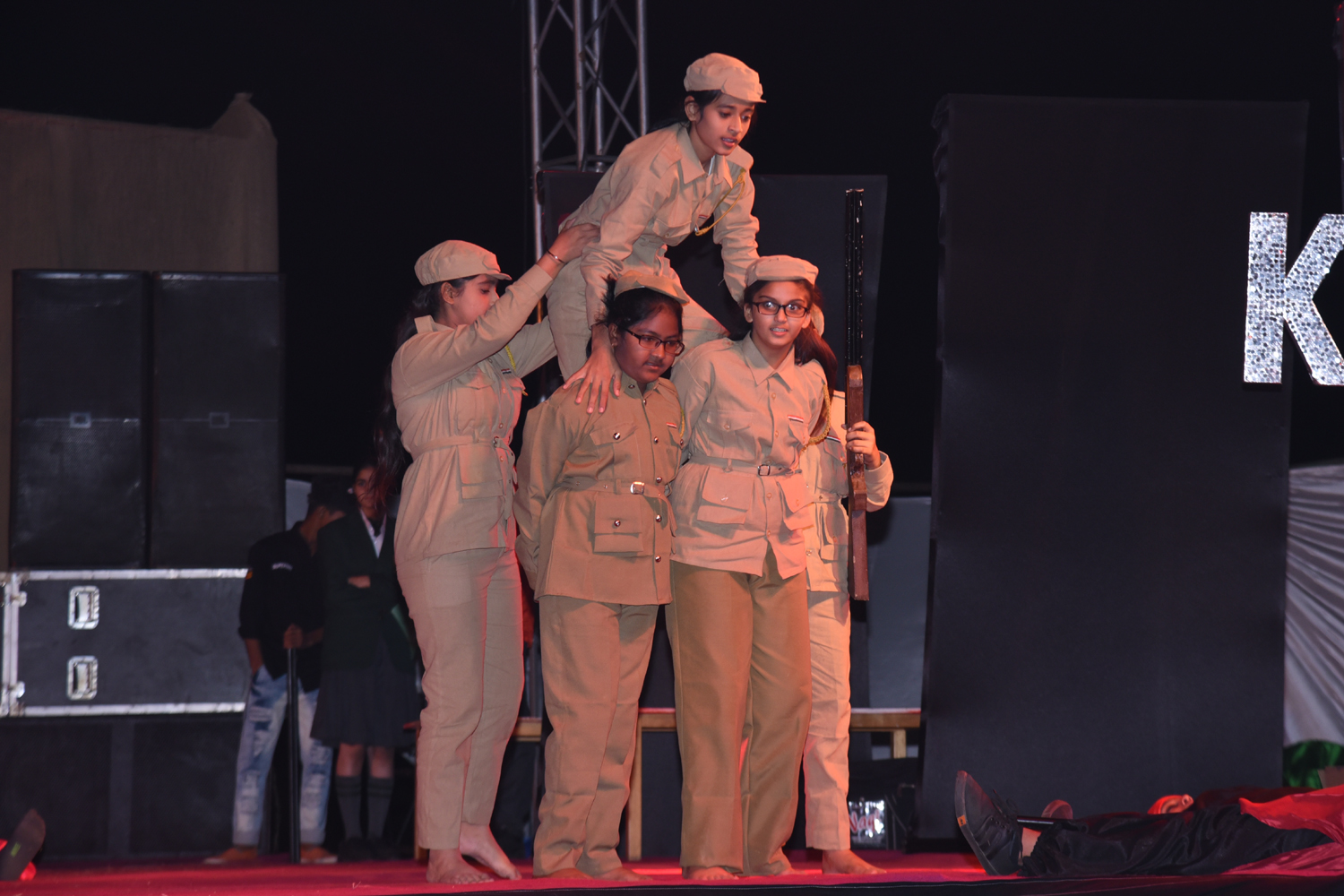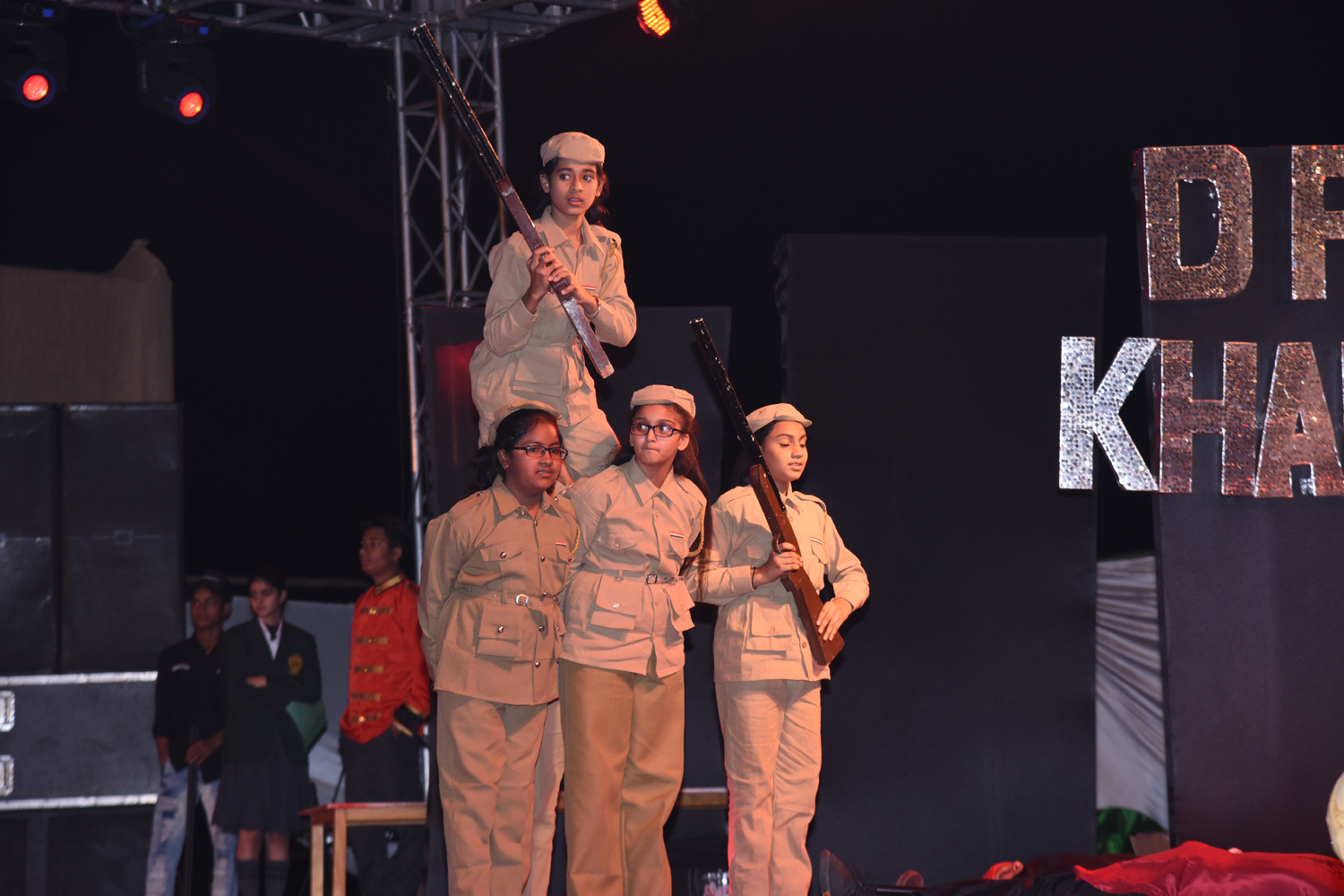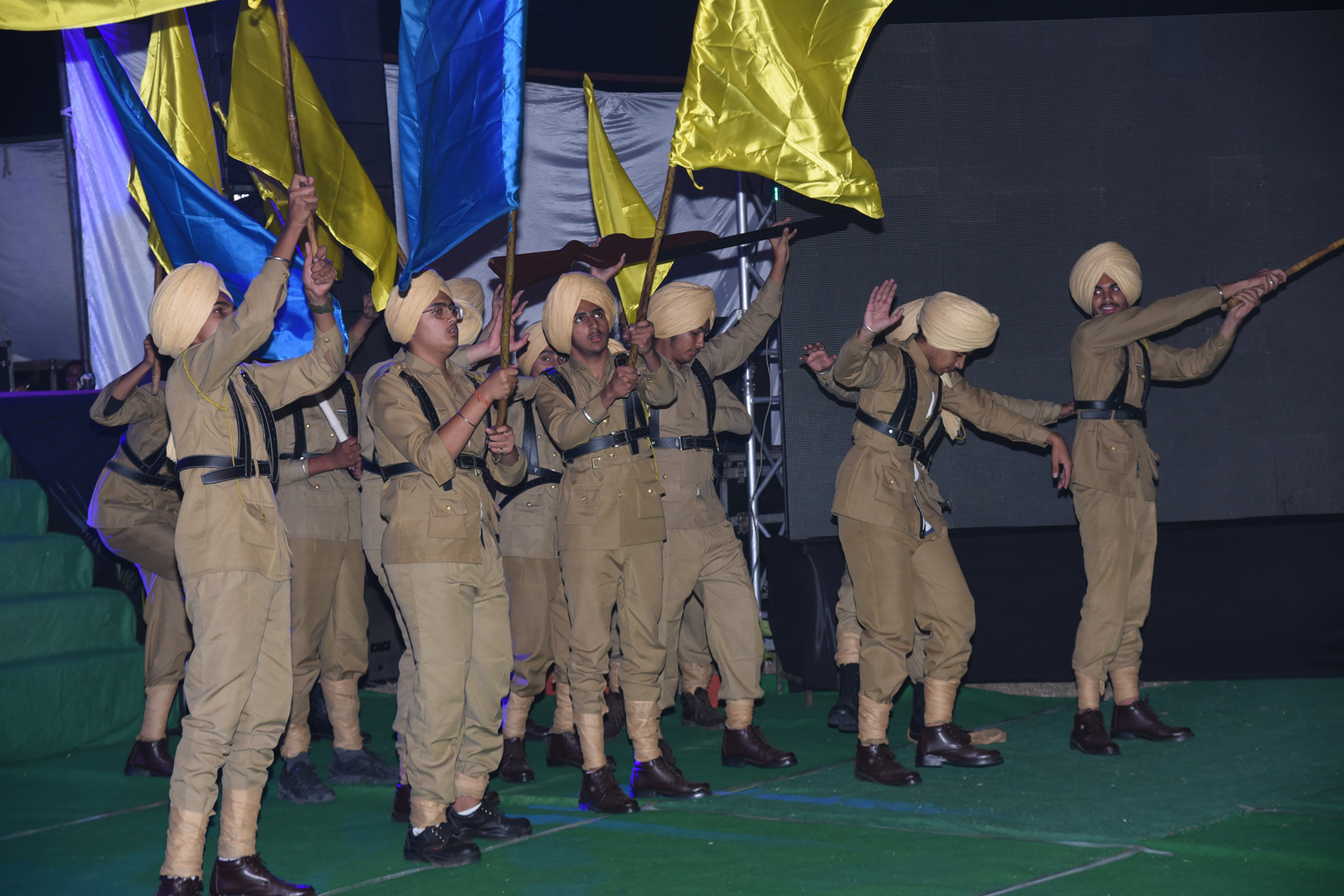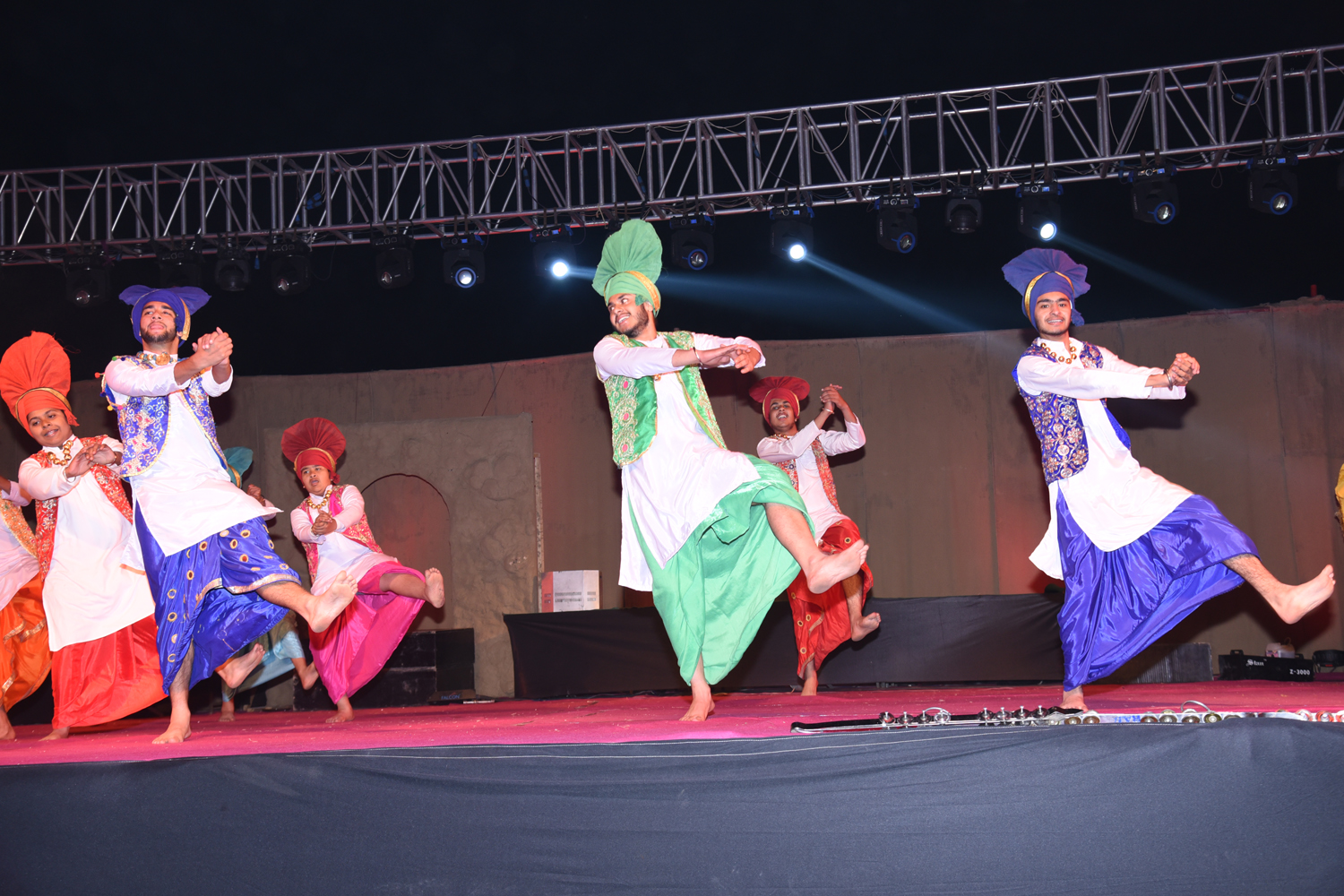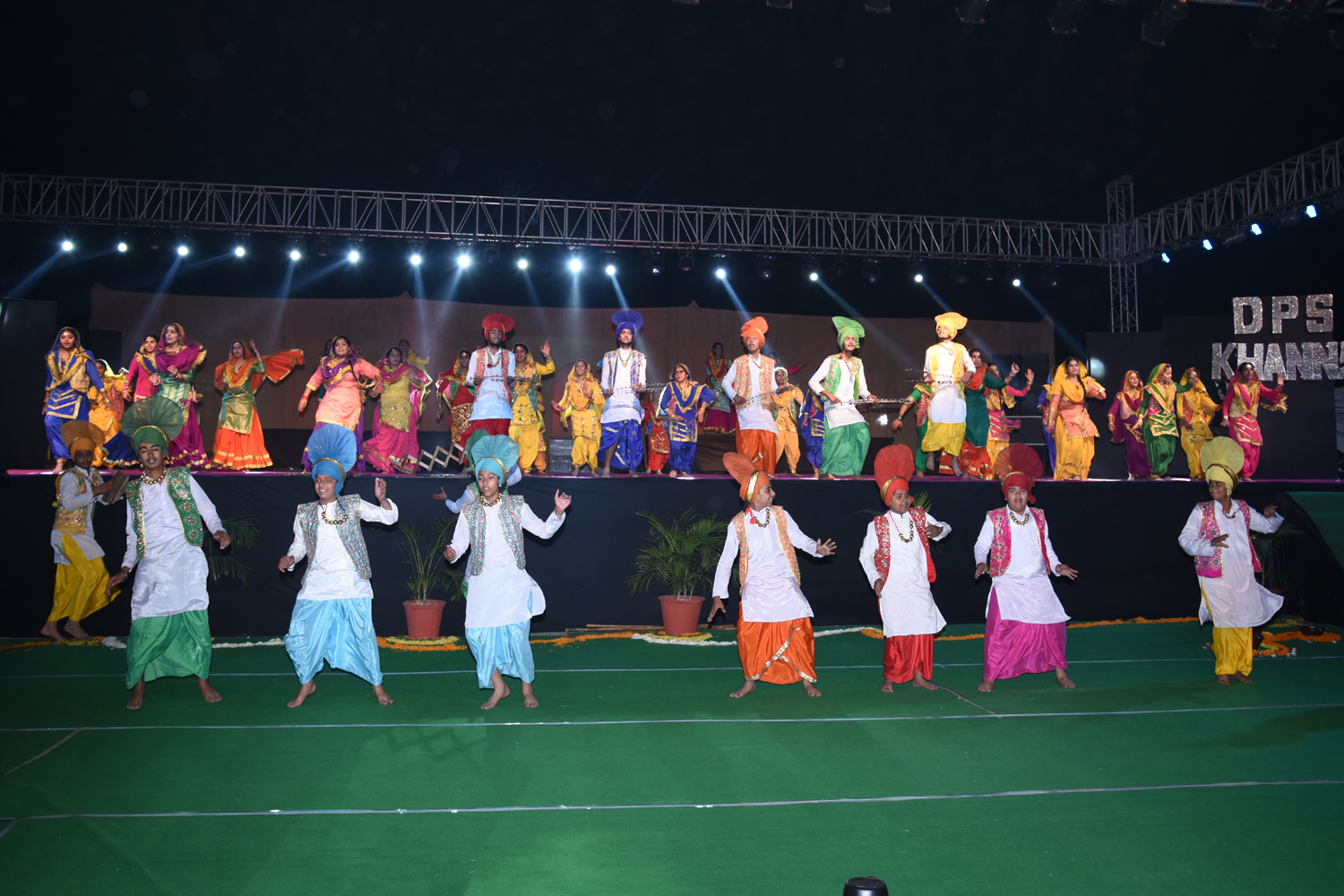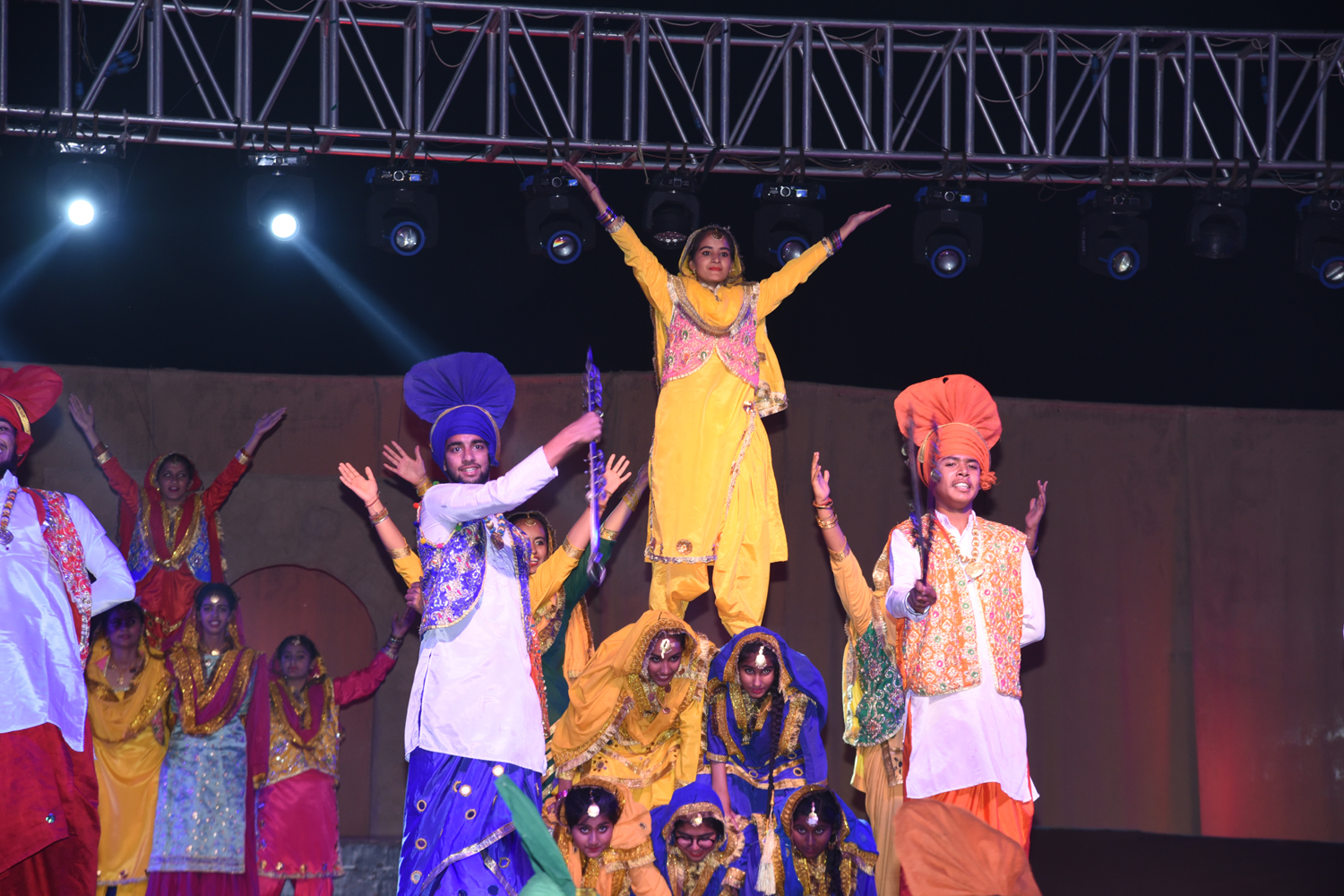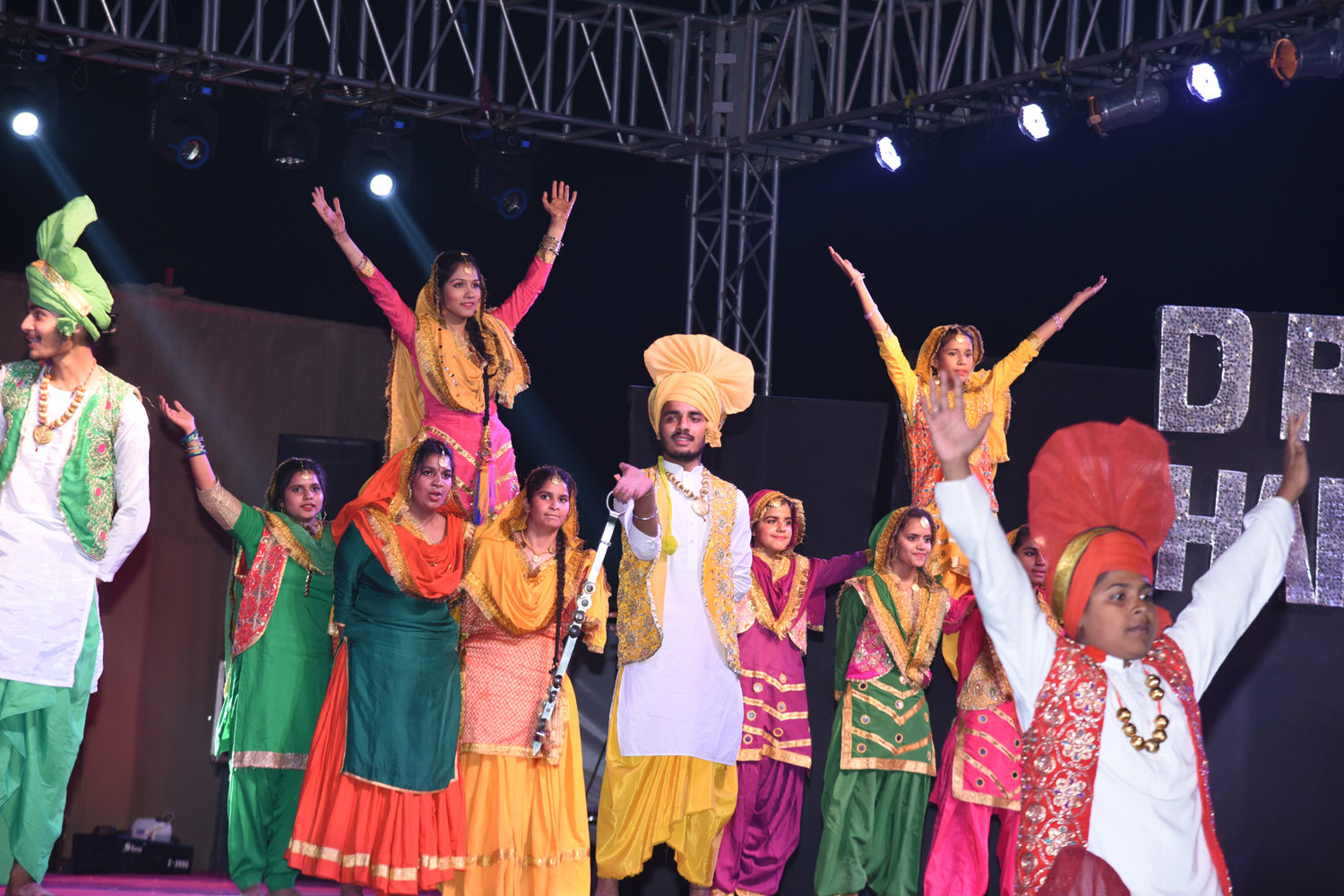 Lt. General B S Sachar, the Chief Guest on the occasion, congratulated the whole DPS family for making a mark in the field of academics, sports and co-curricular activities in the region.
Delhi Public School Khanna celebrated its Eighth Founders Day for Juniors on the 17th Nov, 2018 with great enthusiasm and joviality. Mr.P.S. Gill, IPS (Retd.), Former Director General of Police, Punjab was the Chief Guest for the day.The programme commenced with the lighting of the Ceremonial lamp by The Chief Guest. To seek the blessings of Almighty Lord, DPS Choir presented a Shabad. Mrs. Neha Rattan, the Head Mistress read the school report and acquainted the parents with the achievements of the school. The tiny tots of pre-primary wing rocked the stage with their marvellous show 'Elements of Nature'. Ali Baba and the Forty Thieves- a theatre production presented by the budding artists of Class I&II enthralled the audience. Macarena, a Spanish Dance stole away the hearts of everyone. The rising stars of Grade III spread the vibrant colours of Punjab on the stage with their stunning performance of Giddha and Bhangra.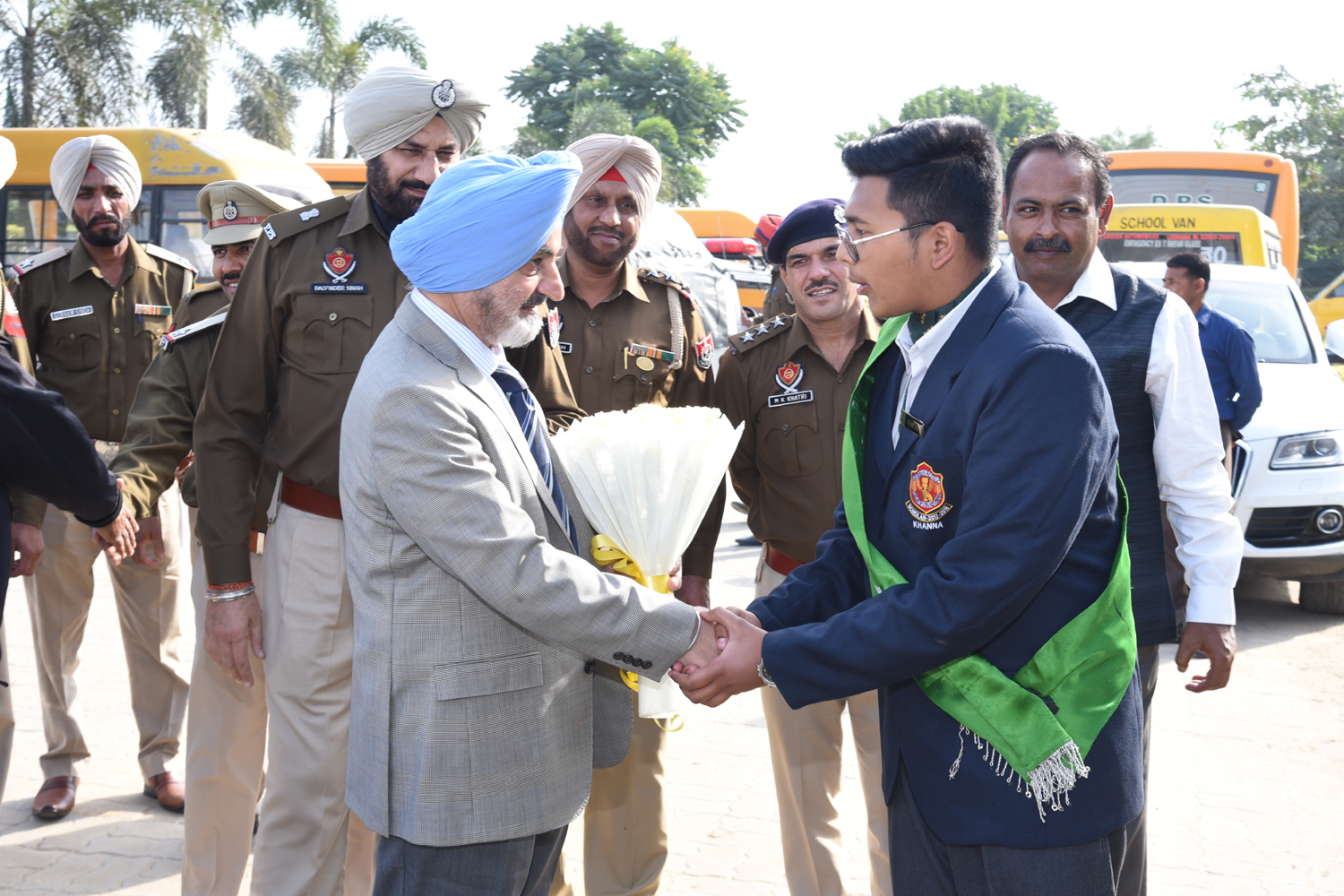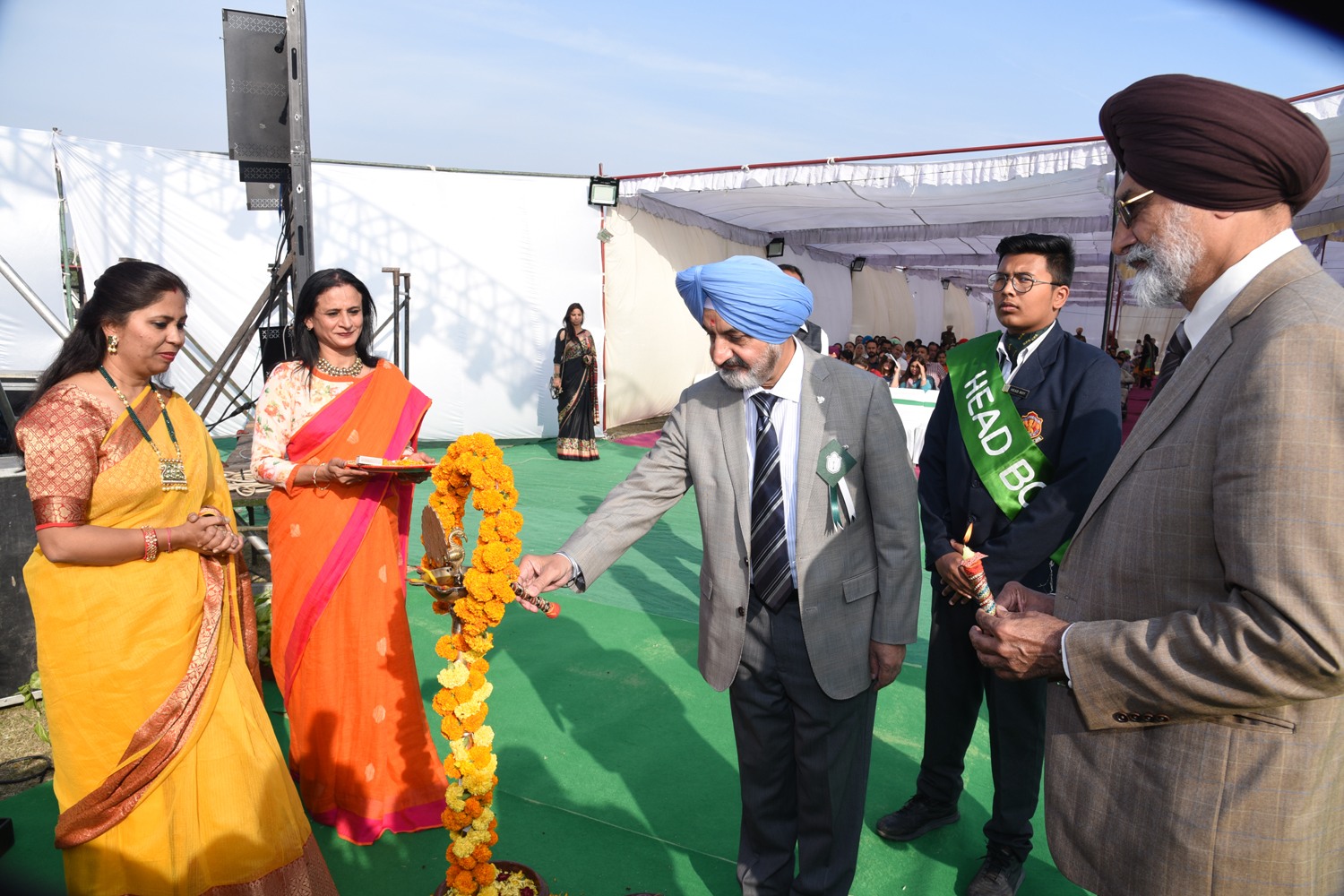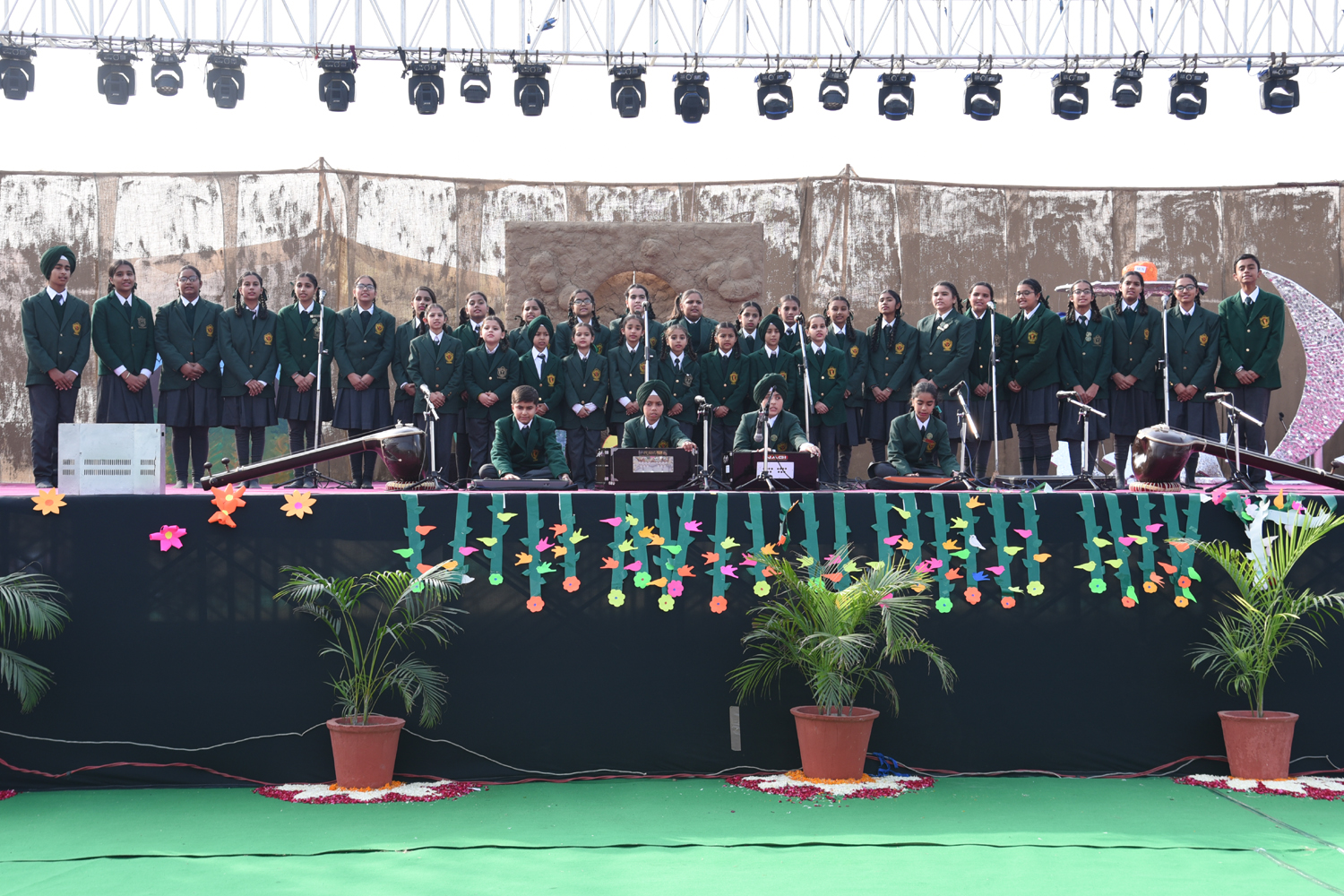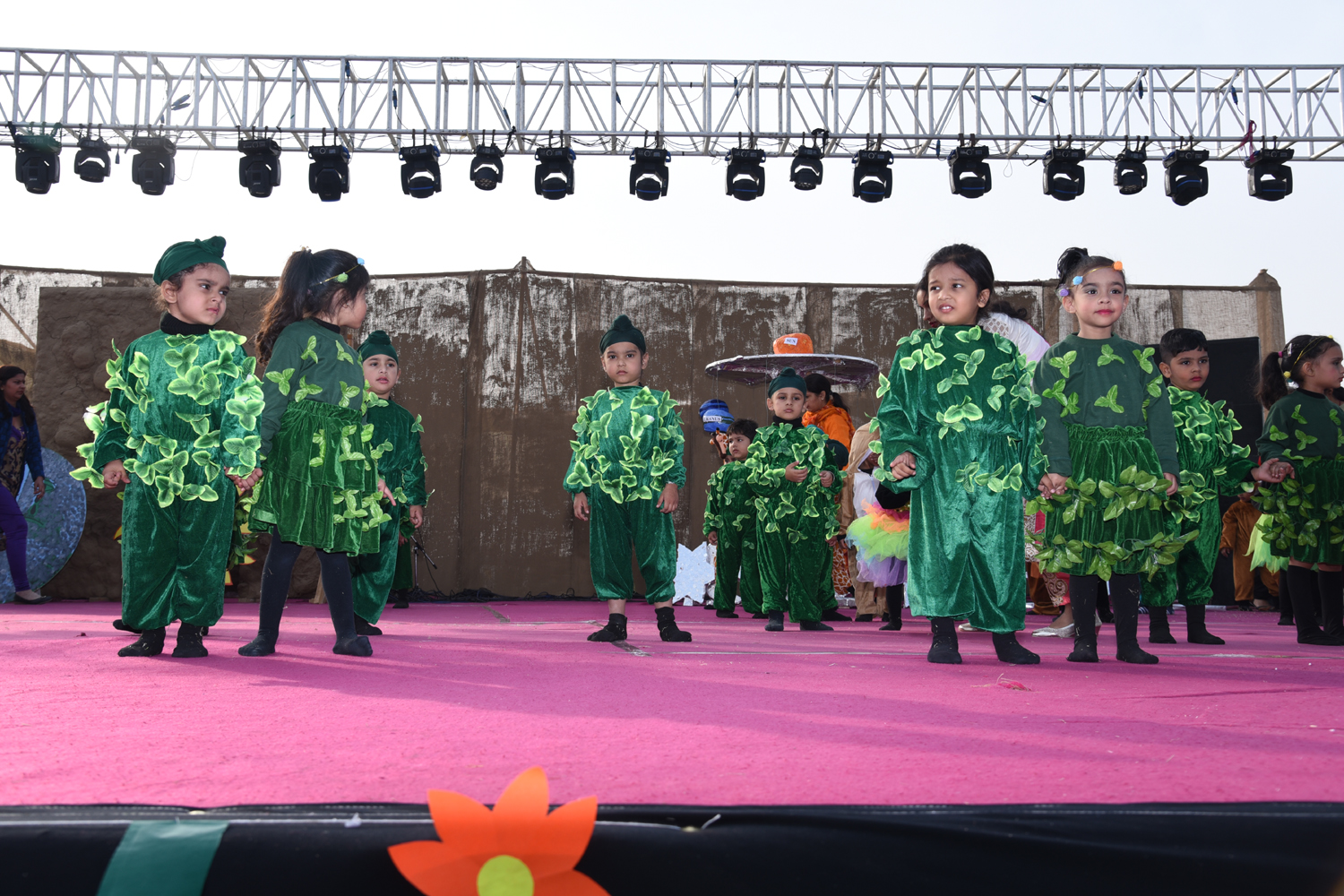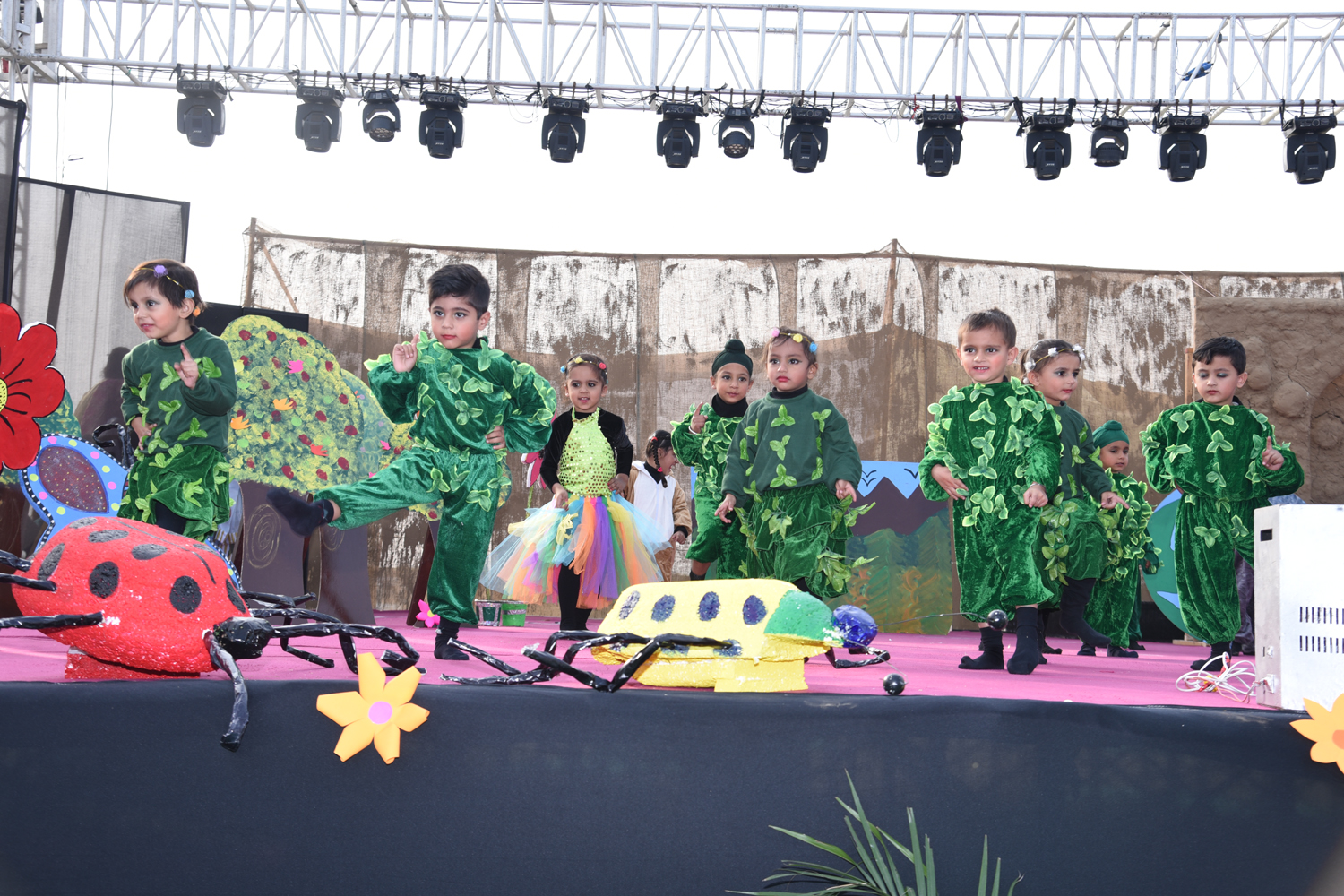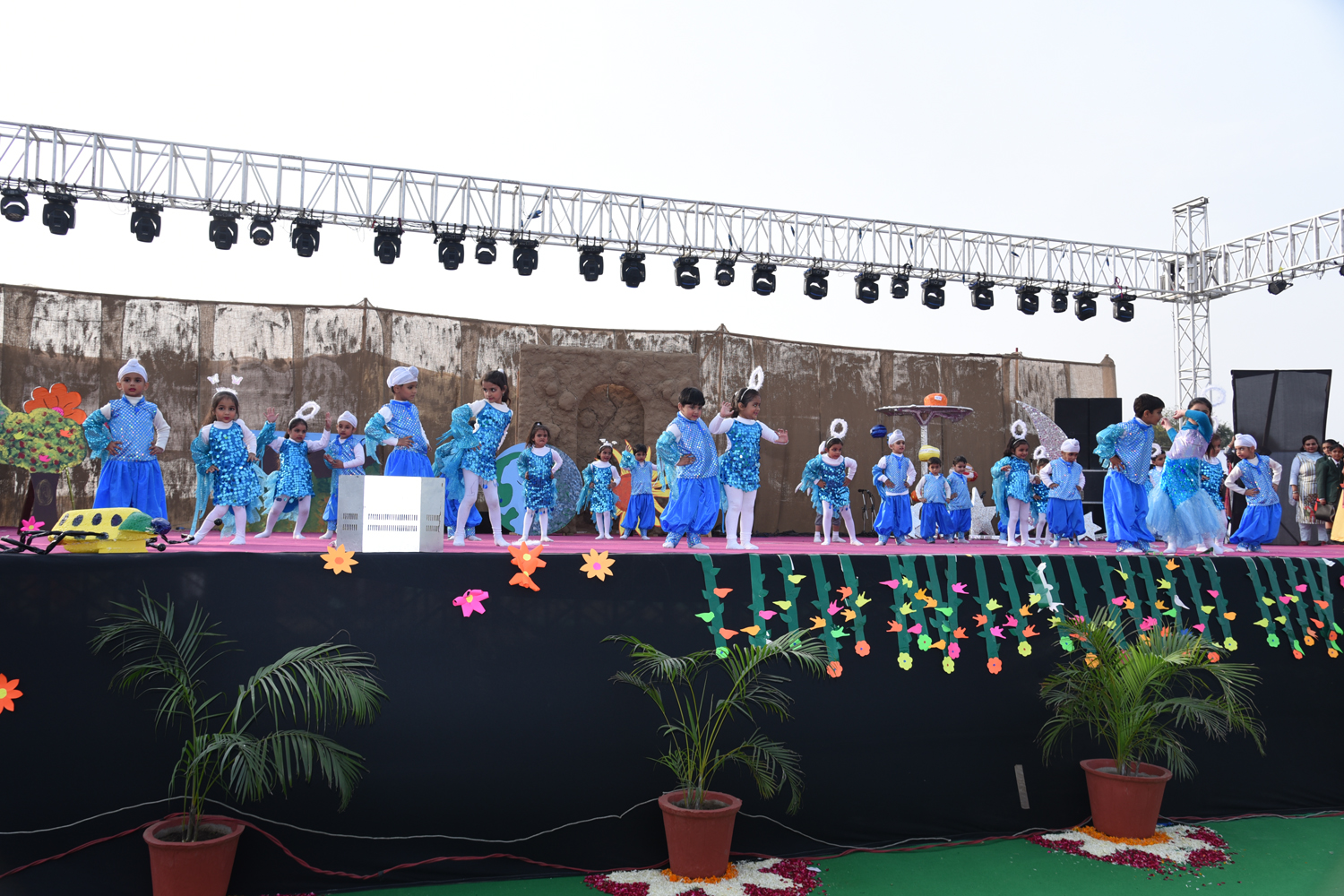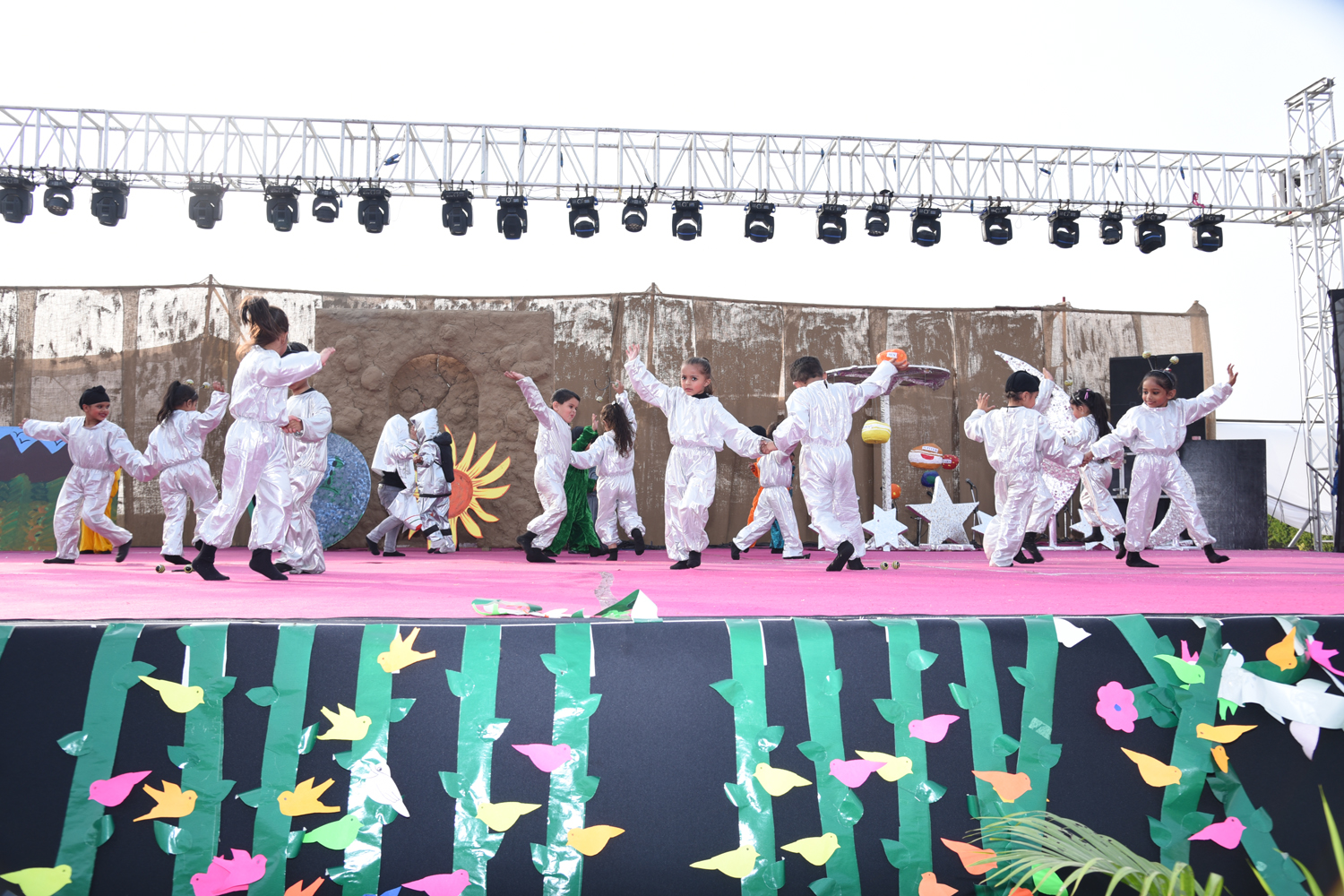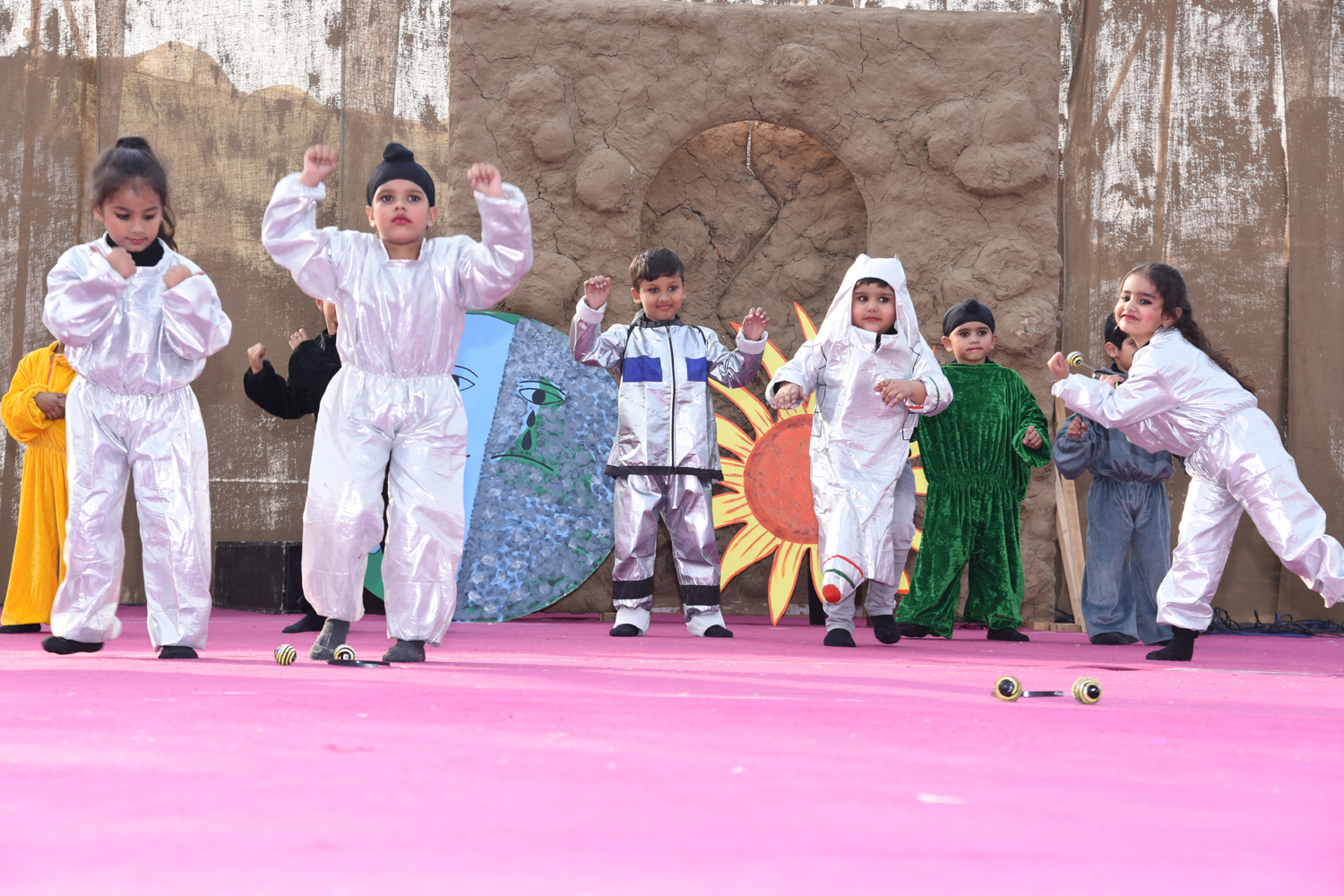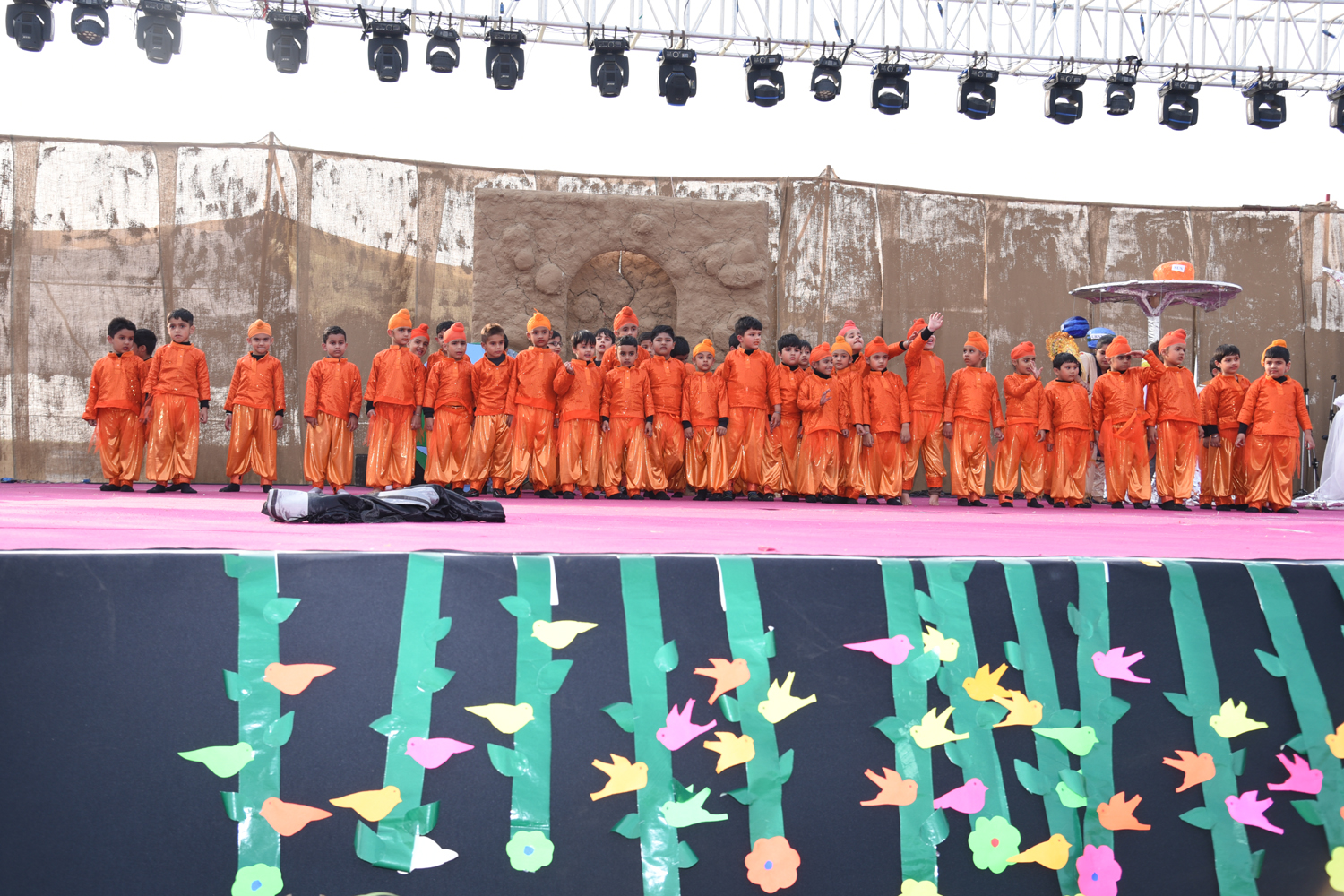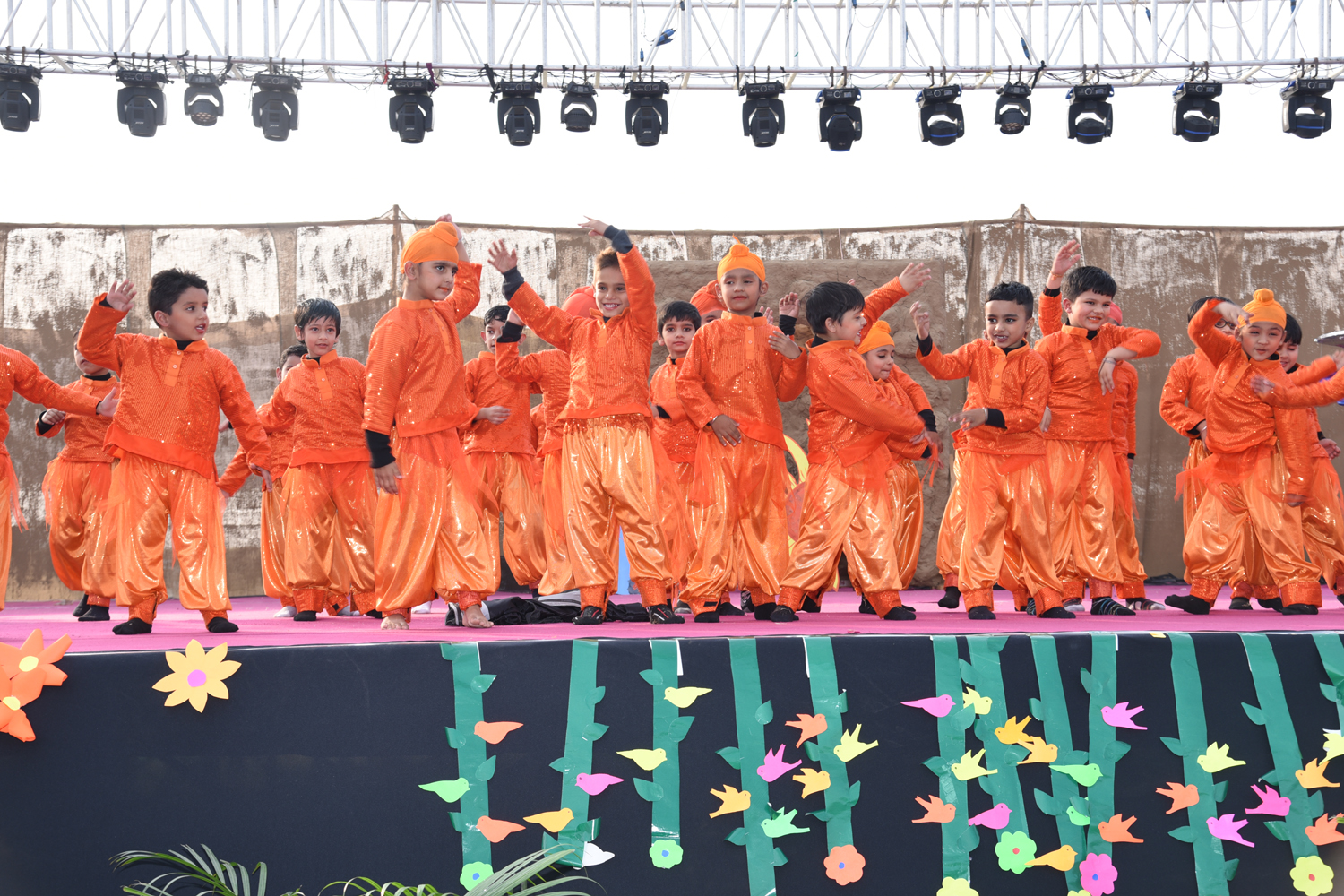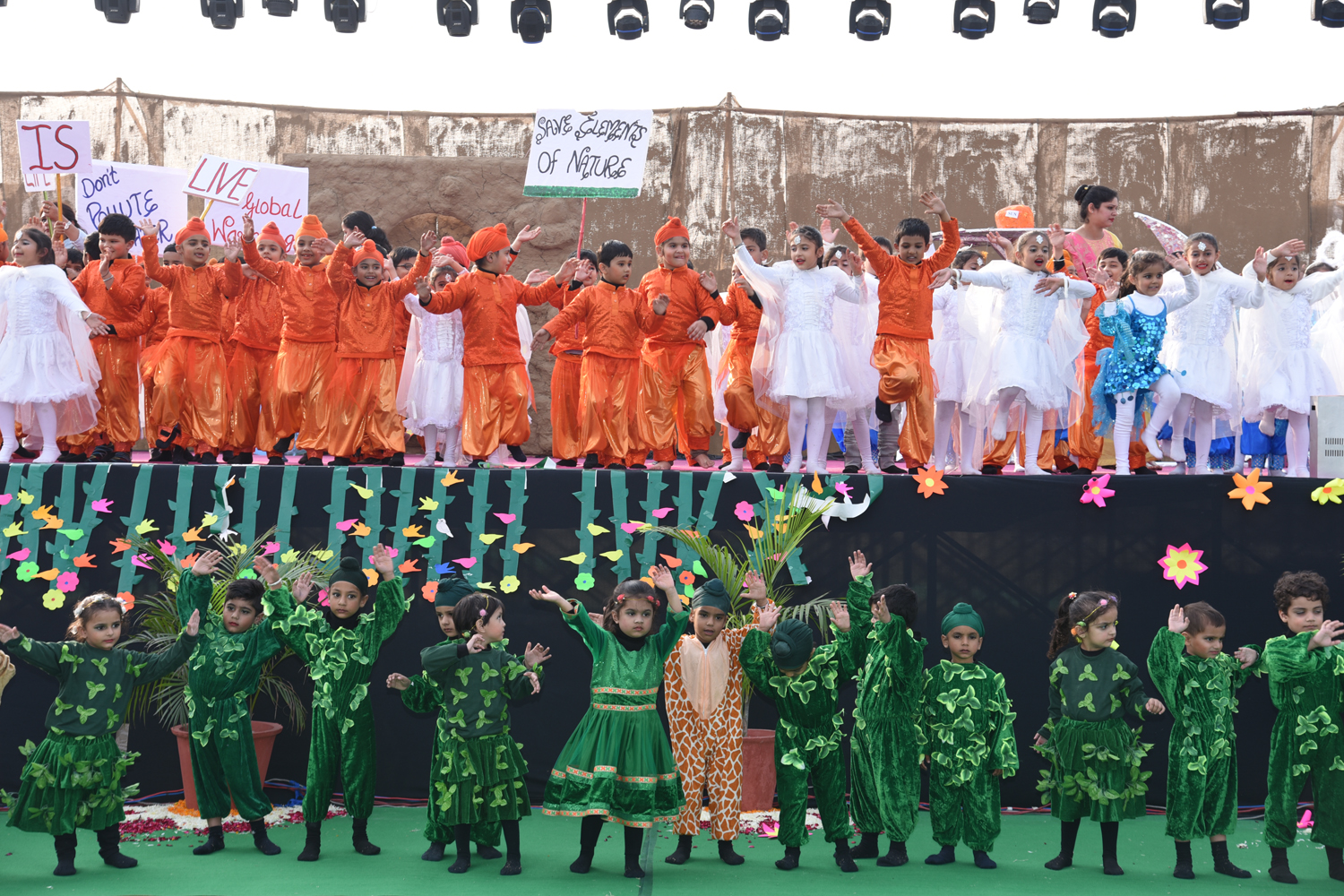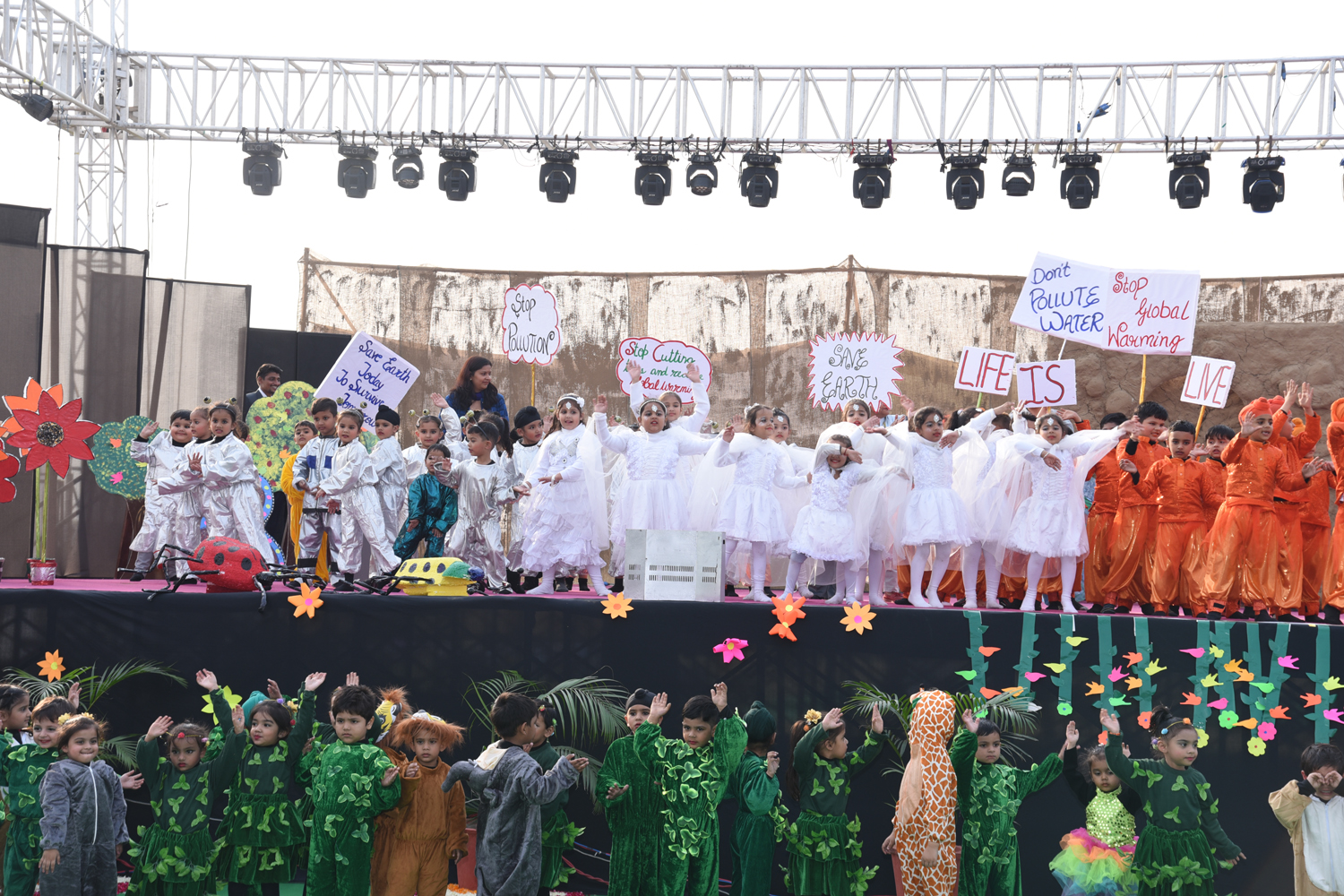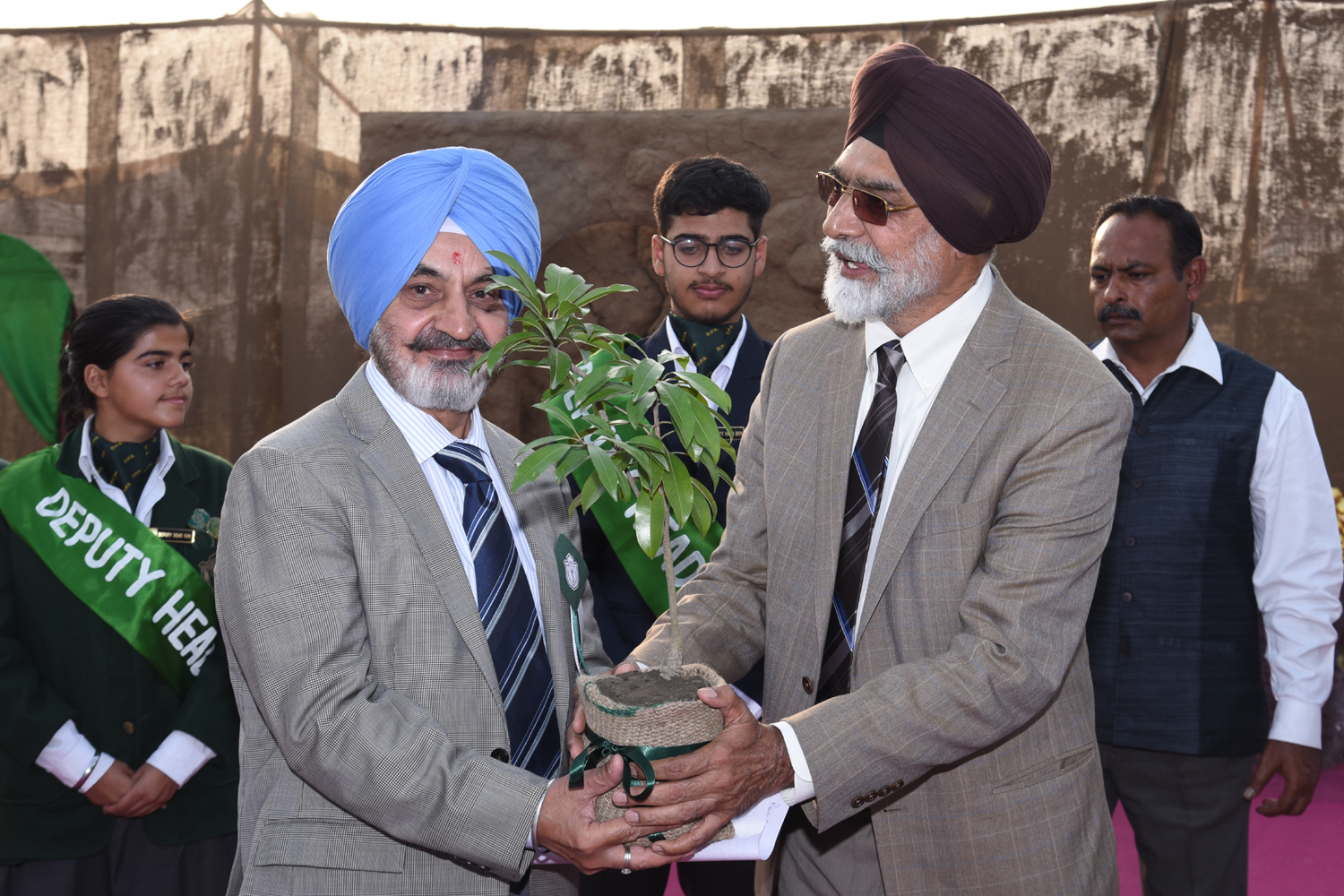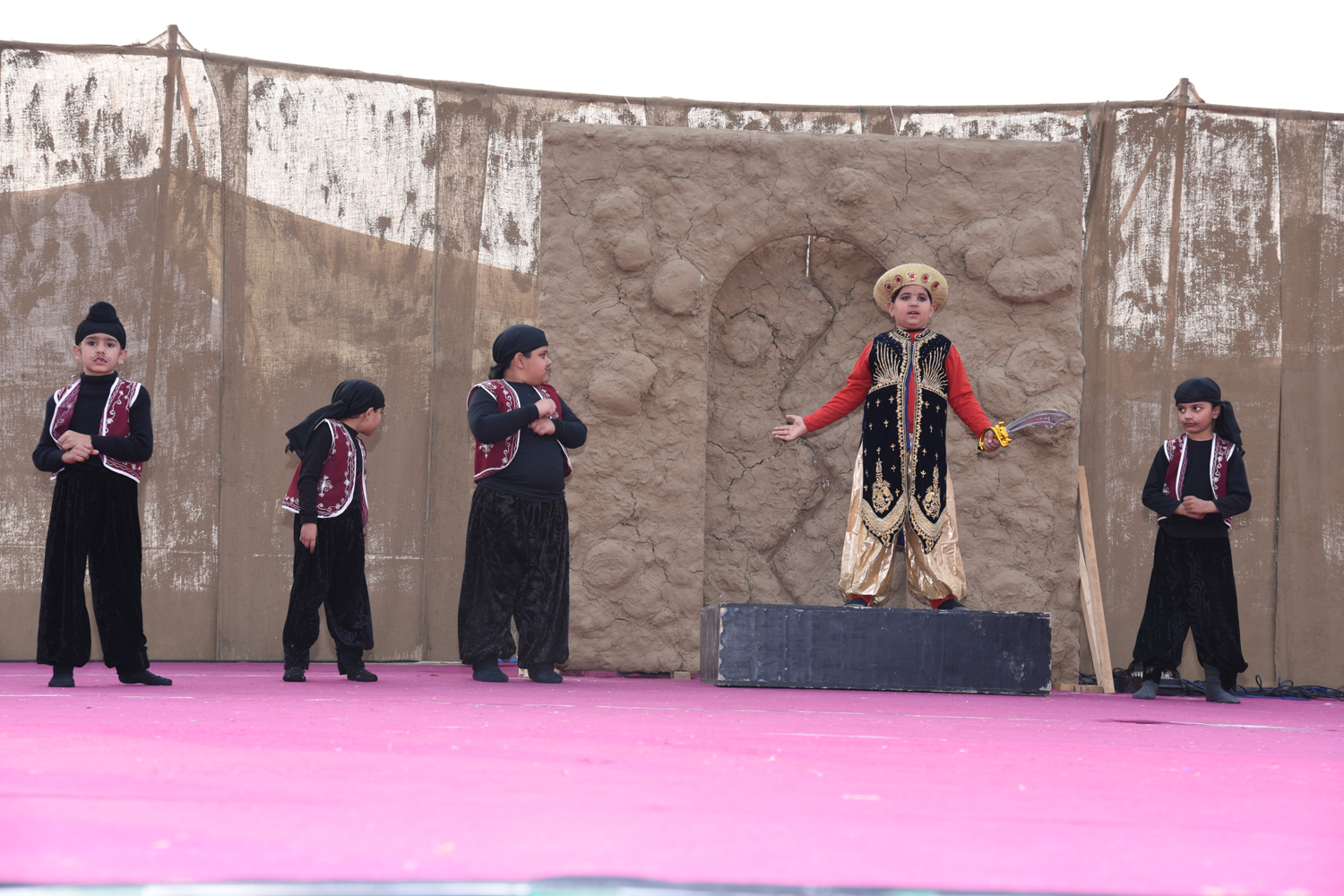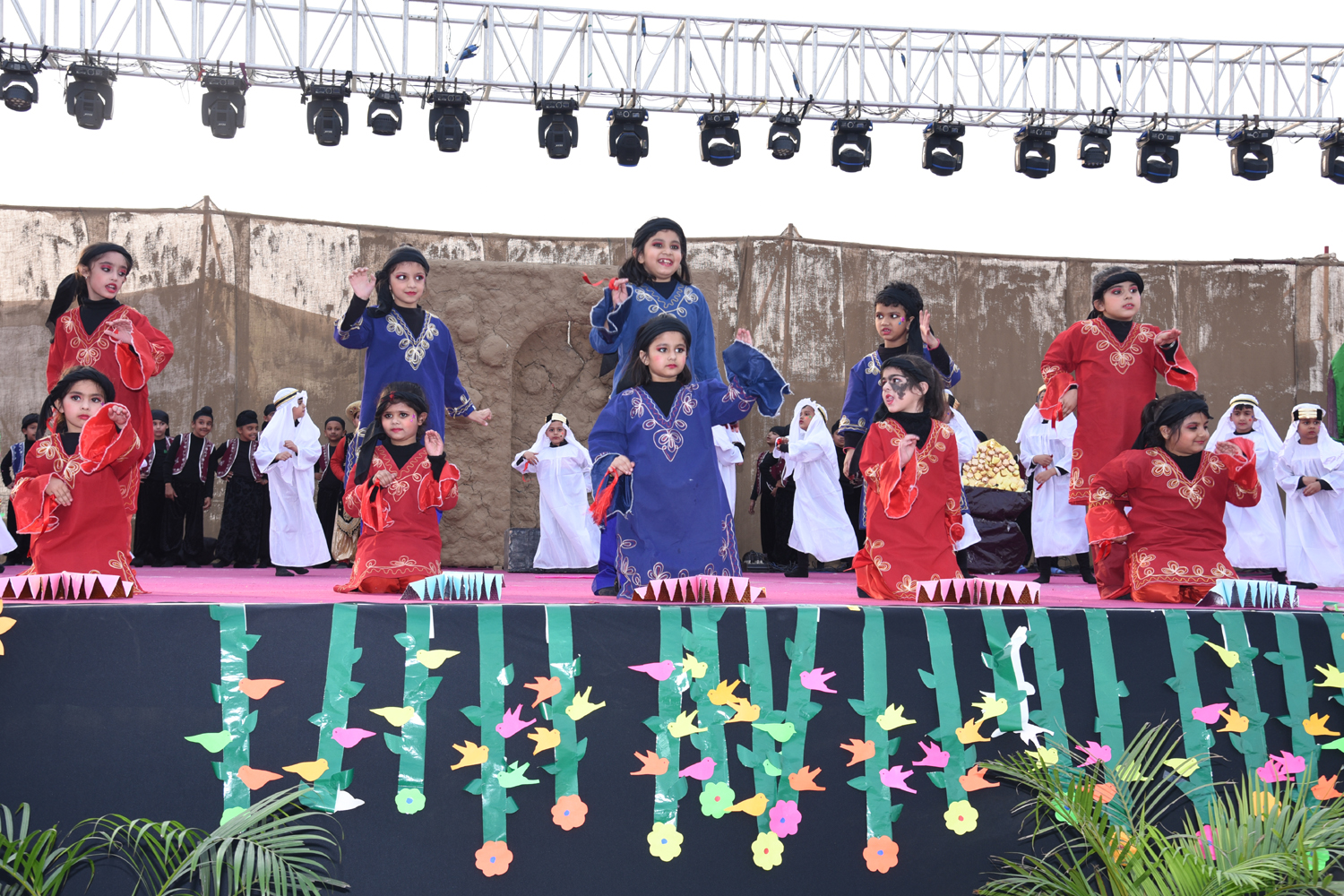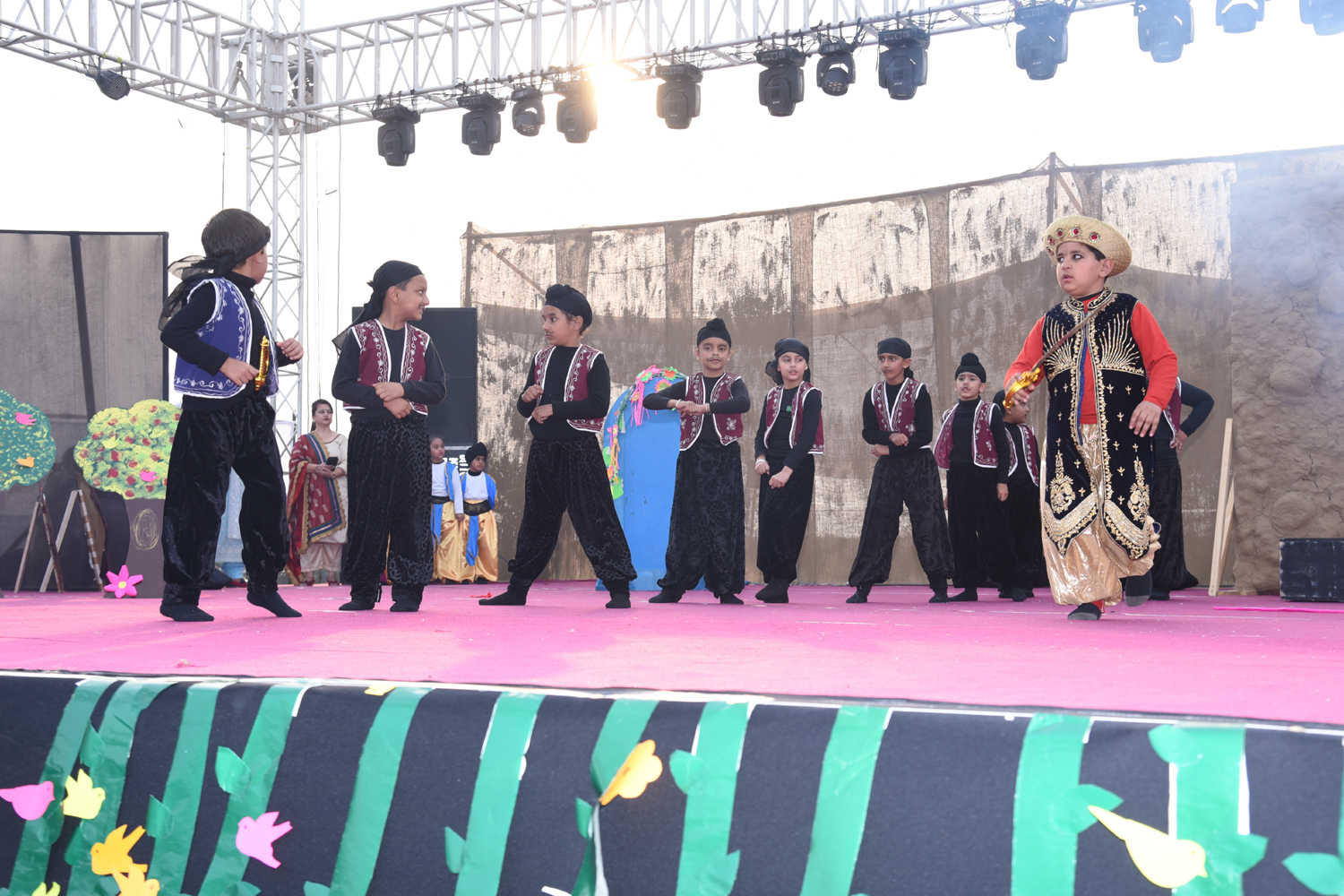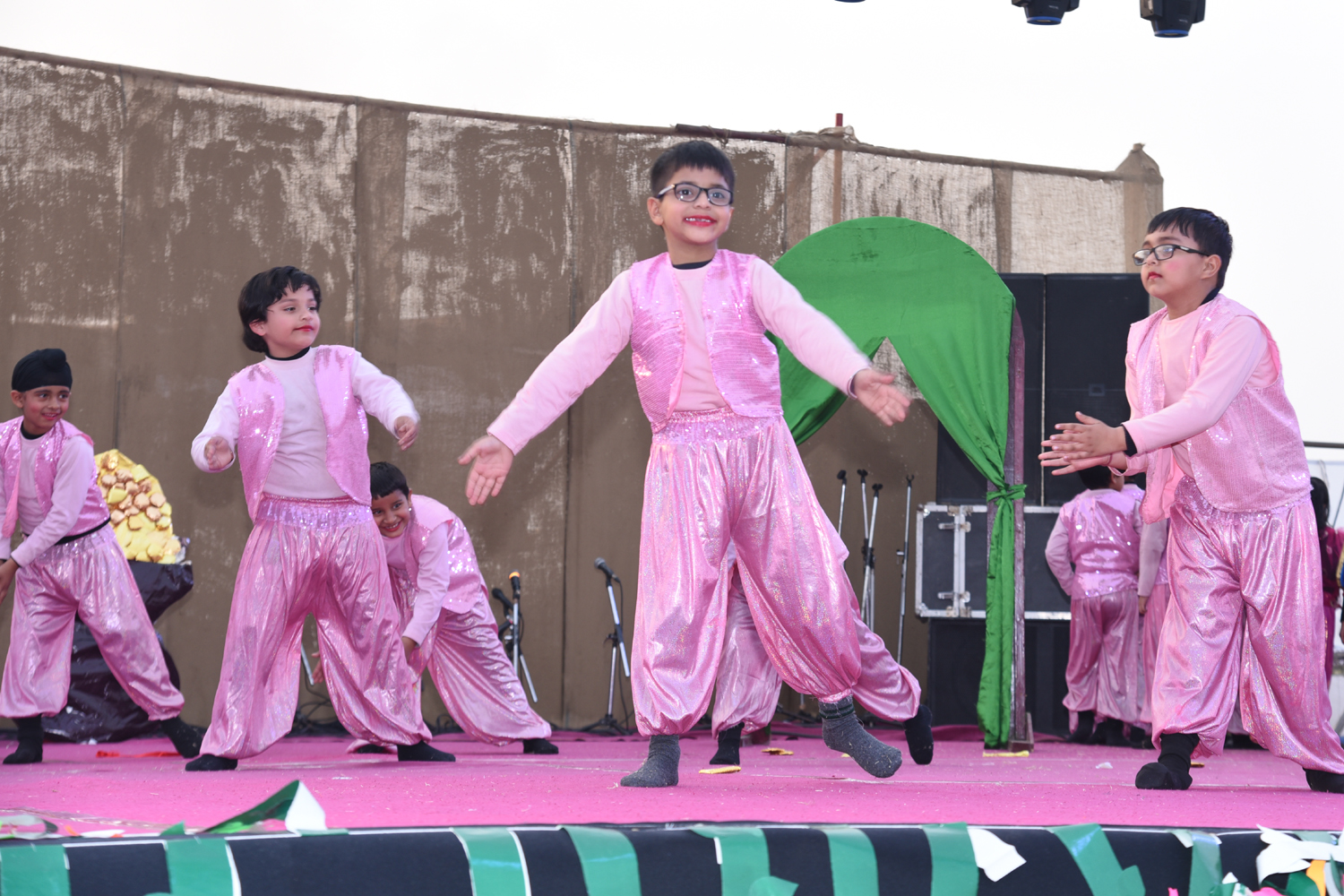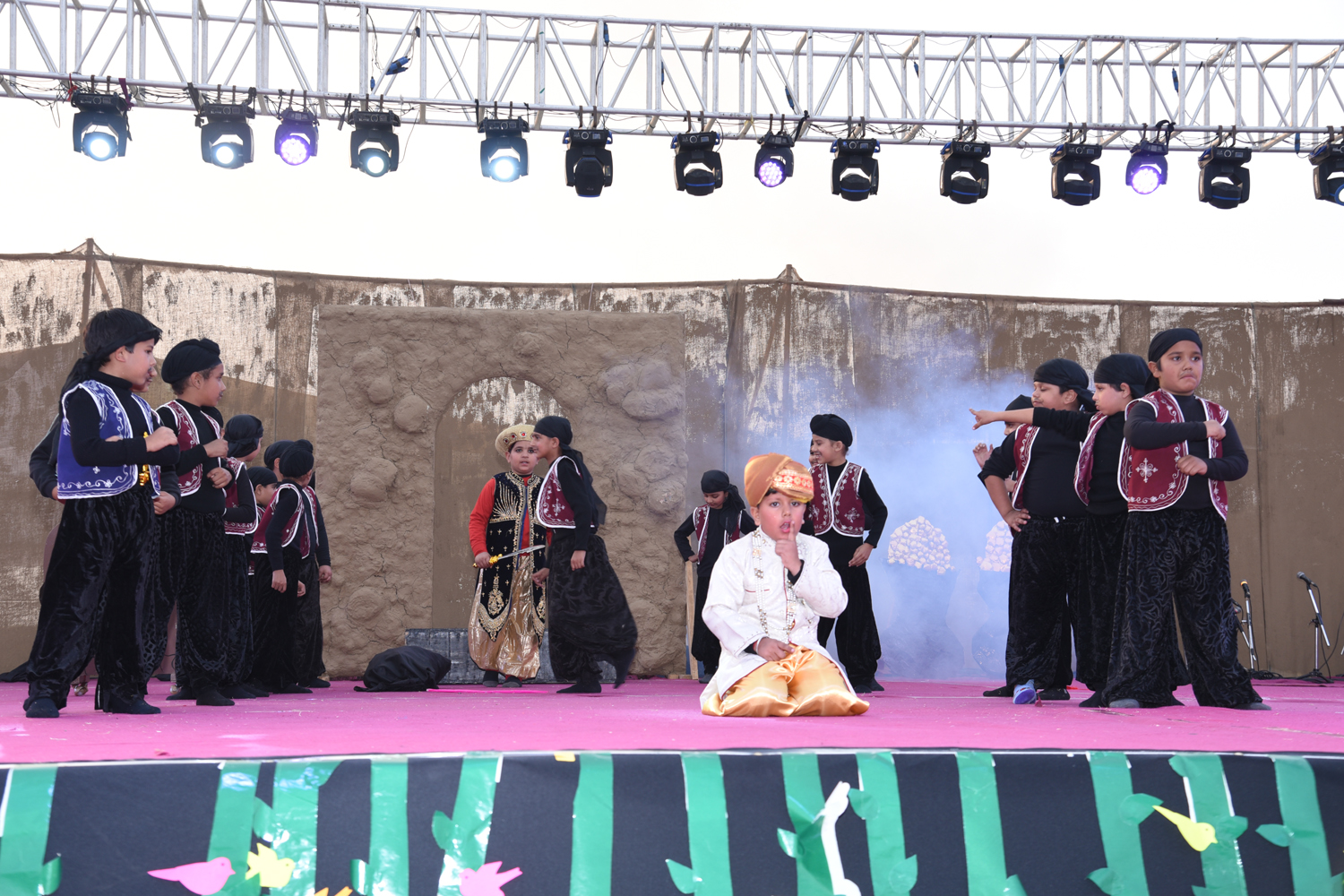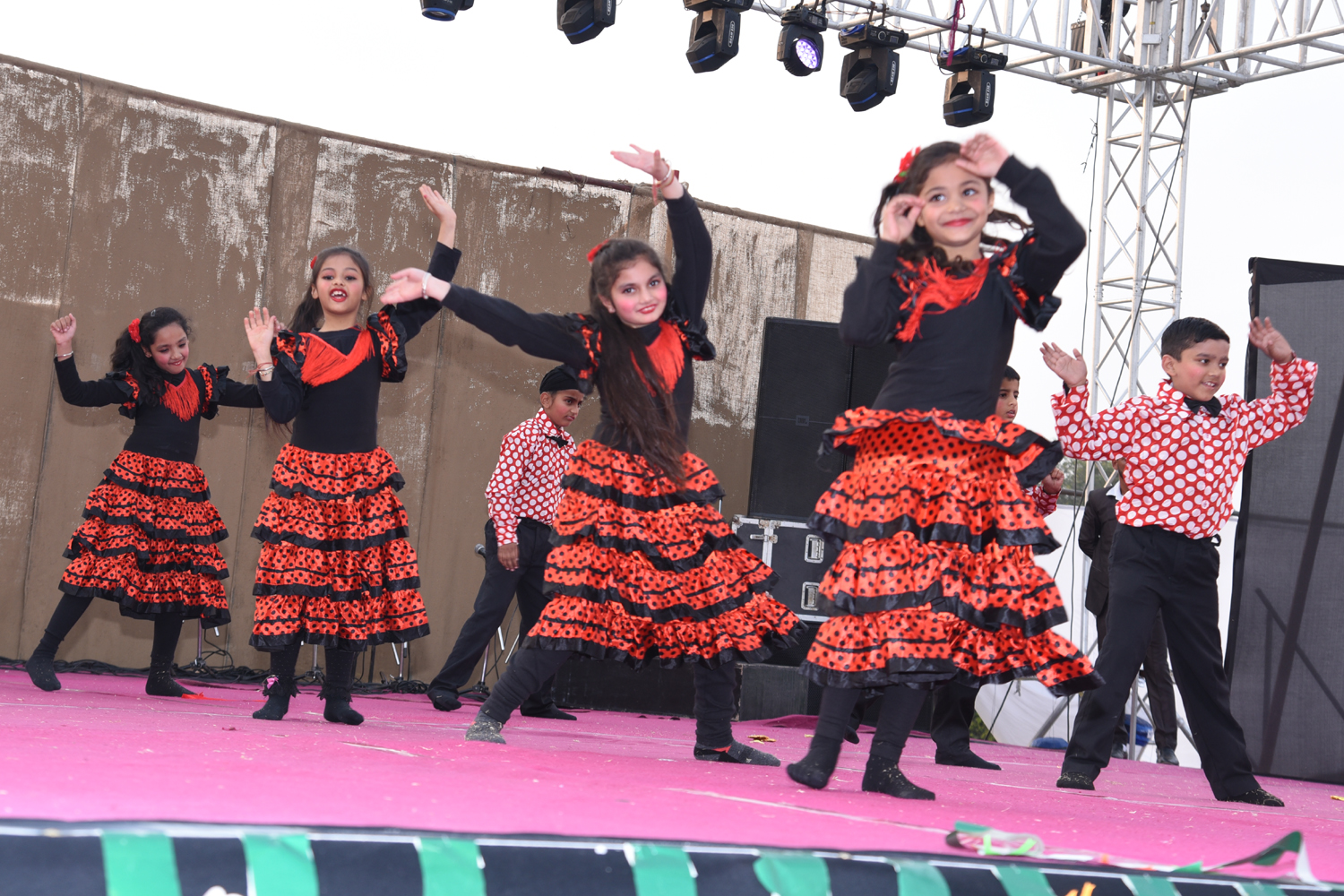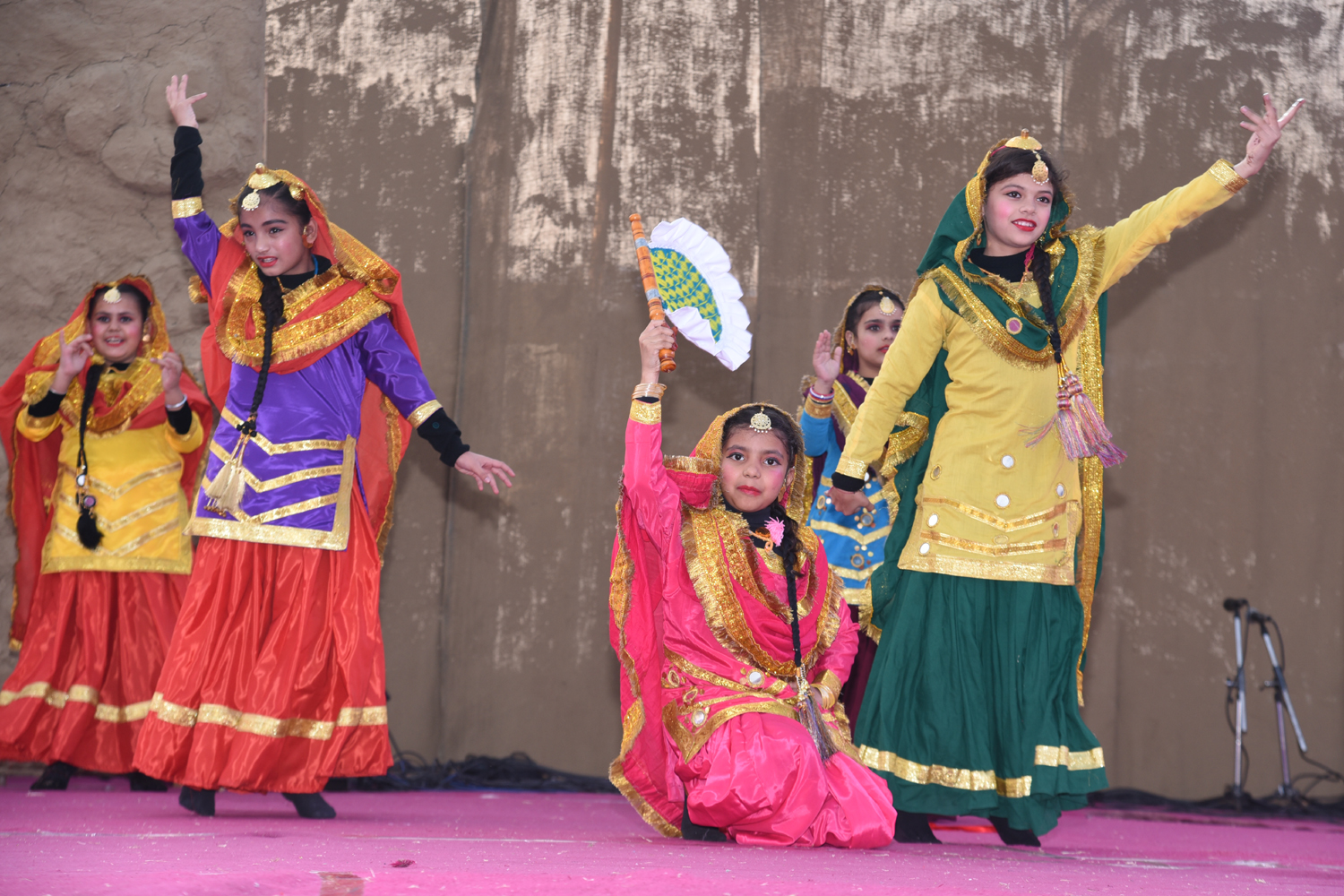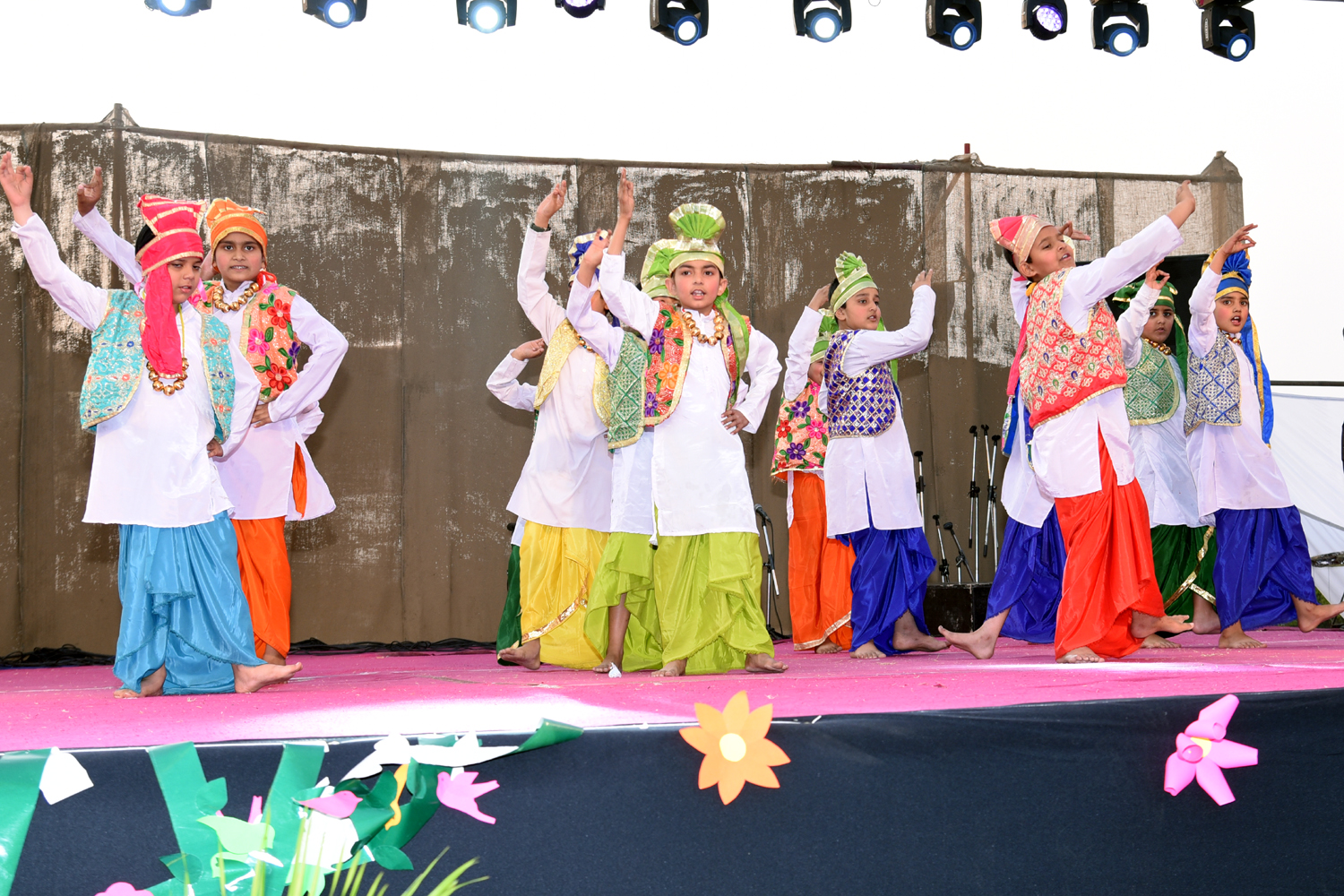 A special assembly and various activities advocating 'Green Diwali' earmarked the Diwali celebrations this year at DPS Khanna.